There are so many great uses for a heavenly soft GIANT floor pillow!  You can take them camping, use them for sleepovers, movie night, and so much more! It's not as hard as you might think to be able to make your own floor pillows!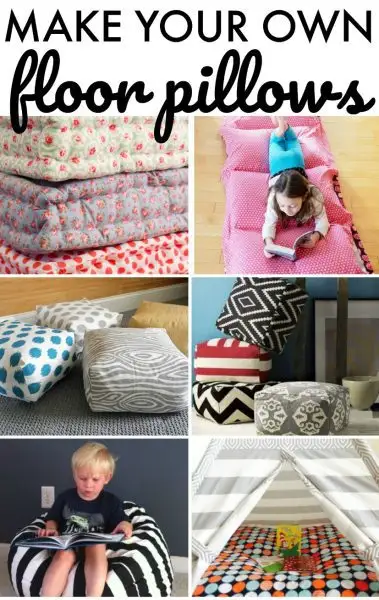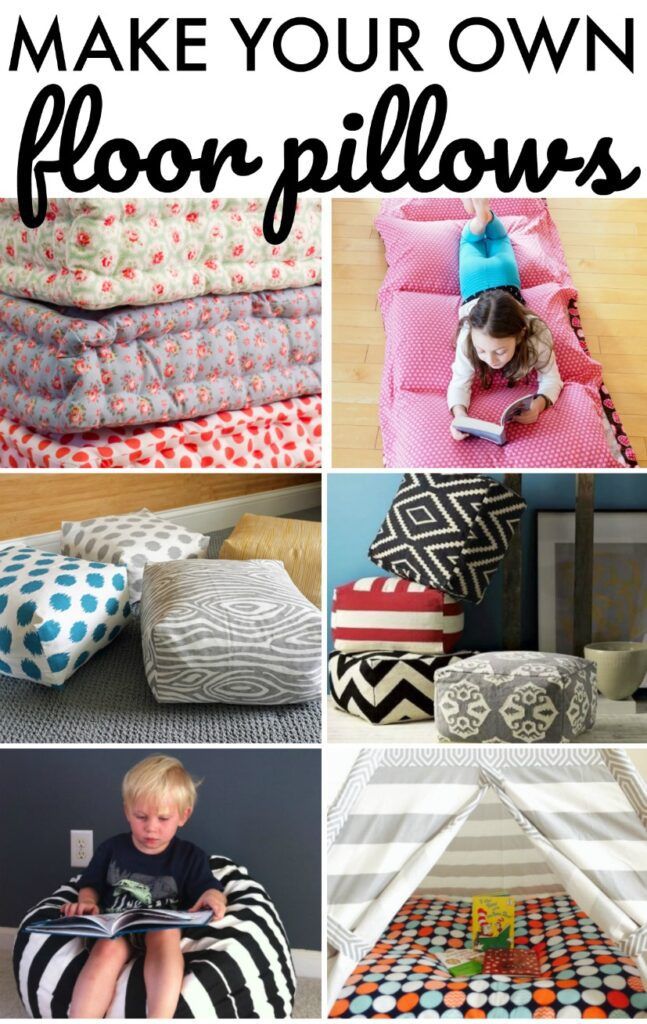 Here are 12 ways to make your own floor pillows – that even I CAN MAKE, so you KNOW they're simple!  Happy Sewing!
Make your own oversized floor pouf with this easy sewing tutorial. The perfect way to resuse old blanket and pillows! via Shabby Creek Cottage
---
You can customize the size to whatever suits you – and they're simple to make! via  Creative Outpour
---
These look harder to make than they actually are – and they're just the perfect size! Via dobleufa.blogspot.com.ar
---
Learn how to make easy boxy floor cushions in less than 5 minutes with a video tutorial. DIY Easy Boxy Floor Cushions | School of Decorating by Jackie Hernandez
---
These darling cushions each measure 36″ across and take a heckuva lot of stuffing! DIY Floor Pillows | Carissa Miss
---
Whip up this oversized floor pillow and it's a perfect reading spot! One Hour Floor Pillow Tutorial – 2 Little Supeheroes2 Little Supeheroes
---
Learn how to make a cozy pillow bed with this quick and easy tutorial – a great beginner sewing project. Perfect for reading, lounging, sleepovers & camping! How to Make a Cozy Pillow Bed – Dabbles & Babbles
---
Simple to tutorial to make a large square 36 inch by 36 inch floor pillow. How to Create Your Own Colorful Jumbo Floor Pillows | Brit + Co
Using $3 IKEA floor mats and her sewing machine, Erika from Retropolitan Hip created the cutest floor poufs! Make Your Own Floor Pouf from $3 IKEA Mats | Apartment Therapy
---
NO SEW FLOOR PILLOW – the best flooring for a teepee! No Sew Floor Pillow | thekitchenandthecave
---
They can use these simple cushions wherever they want from the bedroom to the backyard! One hour floor cushion | Ohoh Blog – DIY and crafts
---
So many fun tutorials to make your own floor pillows!  Which one are you swooning over?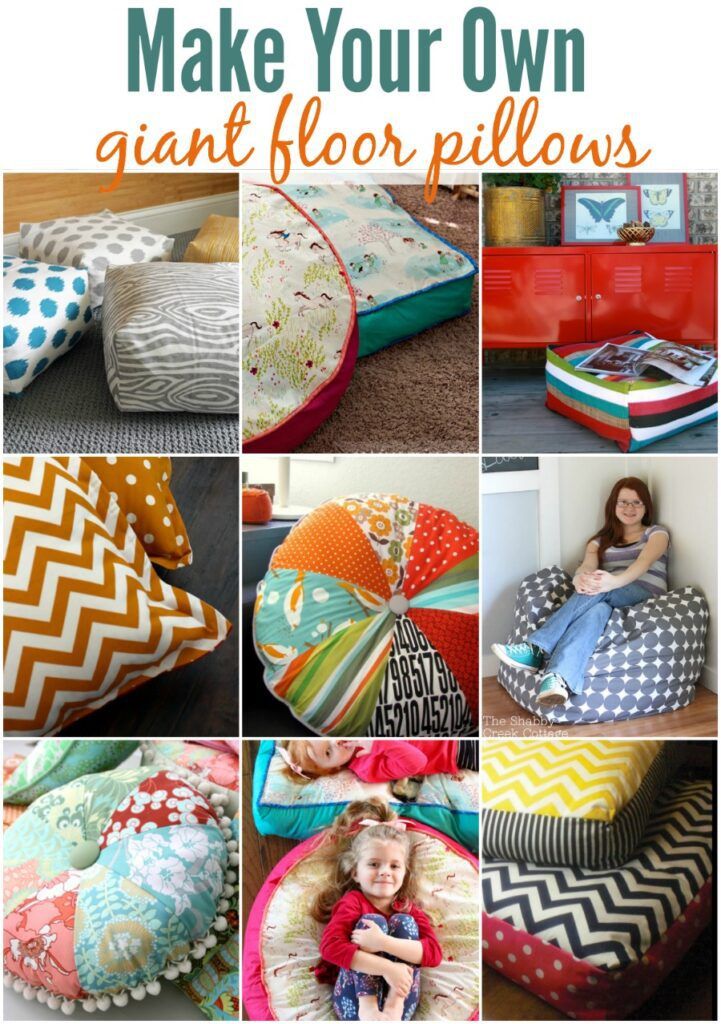 Love these tutorials?  Check out these fun ideas: