These Hands On Experiments for Kids are the perfect thing for a rainy school day or a weekend with no other plans!
Kids love Science!  There are so many fascinating Science Experiments out there that kids will love (and, honestly, parents will love them too!)  You probably have most of the ingredients in your home already, and so many of these experiments will be ready to go in mere minutes!
10 Hands On Science Experiments for Kids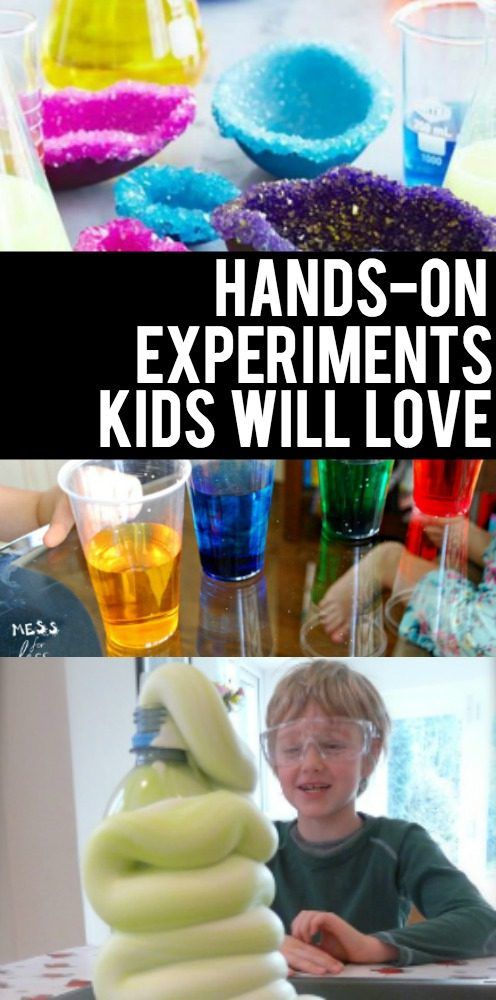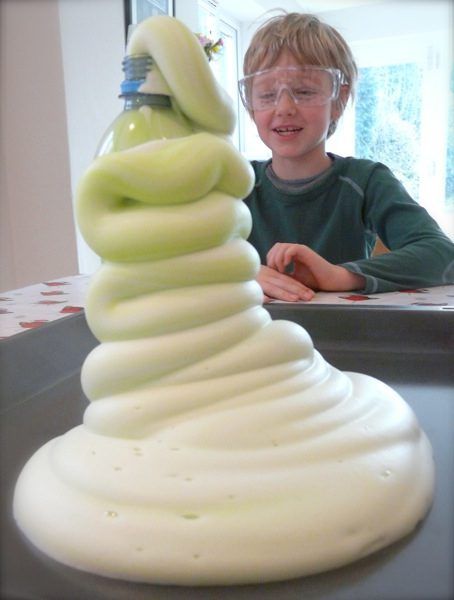 Elephant's Toothpaste is a wonderful illustration of the power of a catalyst to speed up a reaction – Navigating By Joy shares the steps for this fun experiment.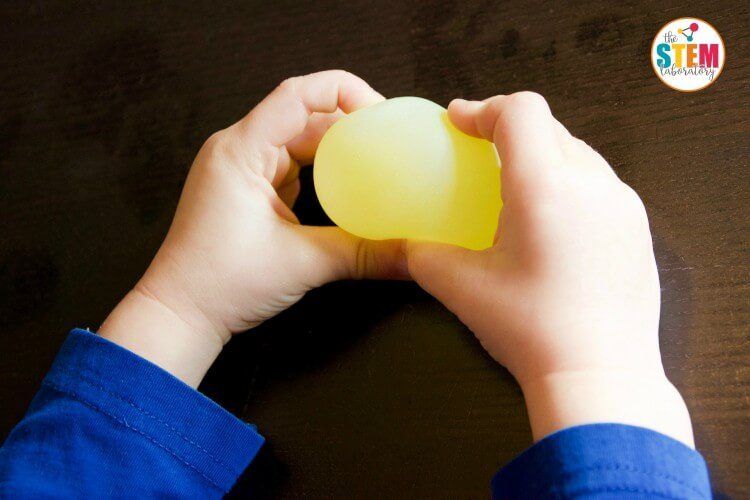 This Glowing Bouncy Egg  experiment shared at The STEM Laboratory teaches little scientists about egg anatomy and osmosis takes just a few minutes to set up but is seriously egg-citing!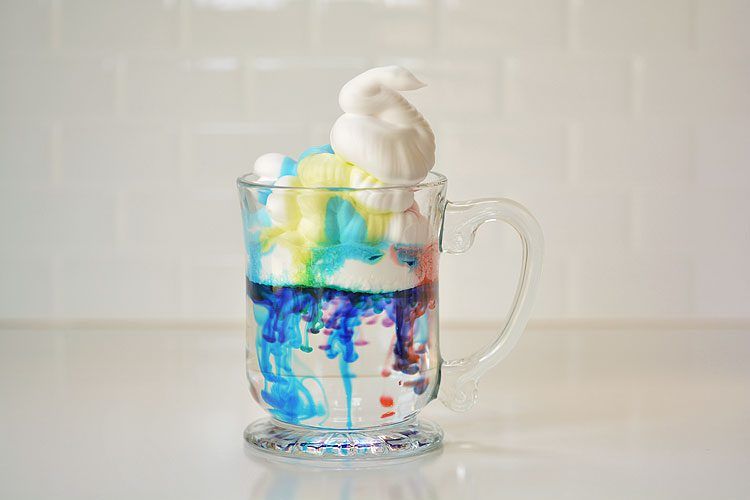 Shaving Cream Rain Clouds are easy enough for the kids to do themselves – and they'll love it!  One Project At A Time shares the simple steps with amazing photos!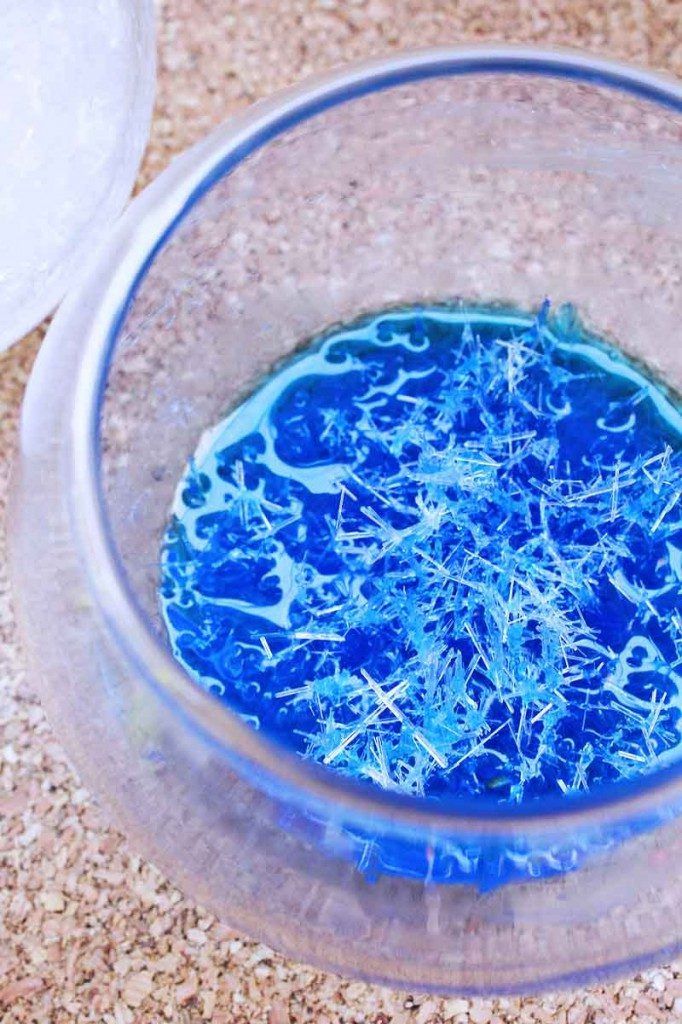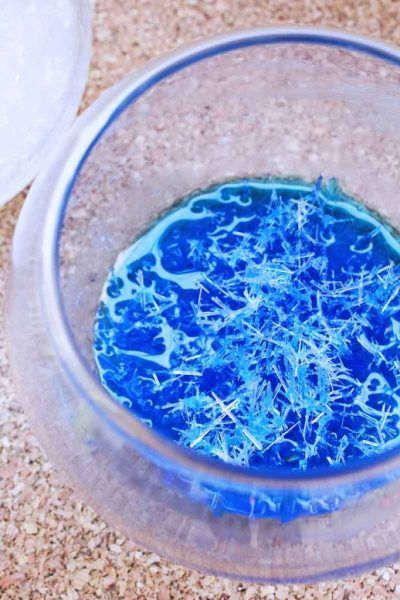 Growing a Crystal Garden is a great way to see things happen overnight – and they're breathtaking when you see them the next day!   See the tutorial at Babble Dabble Do.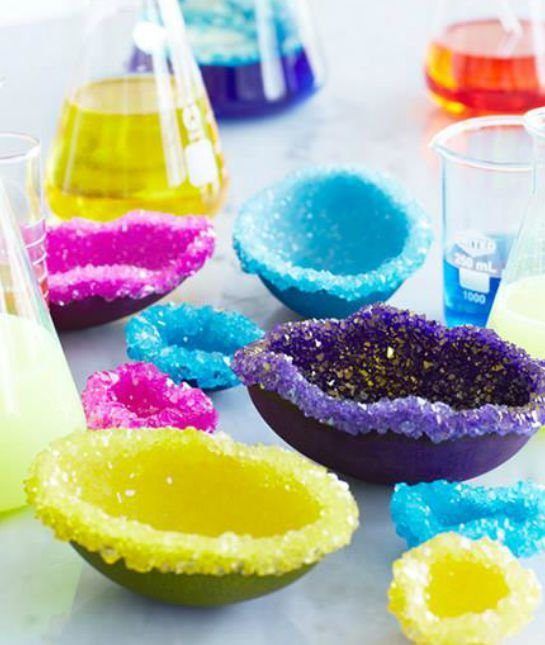 These DIY crystal geode eggs from Sweet Paul magazine are as satisfying to make as they are pretty.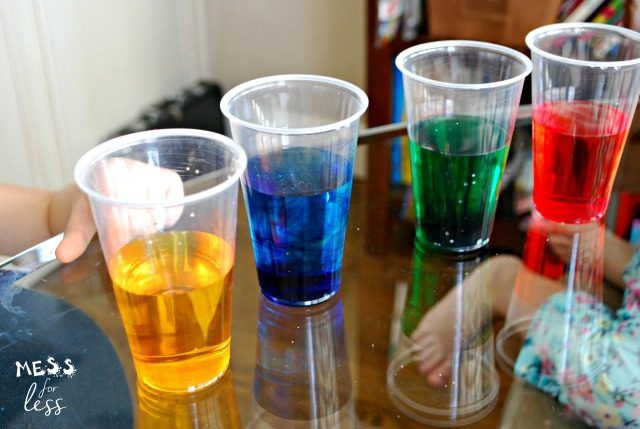 Making Color Disappear seems very magical for kids, but there are actually some scientific concepts at work.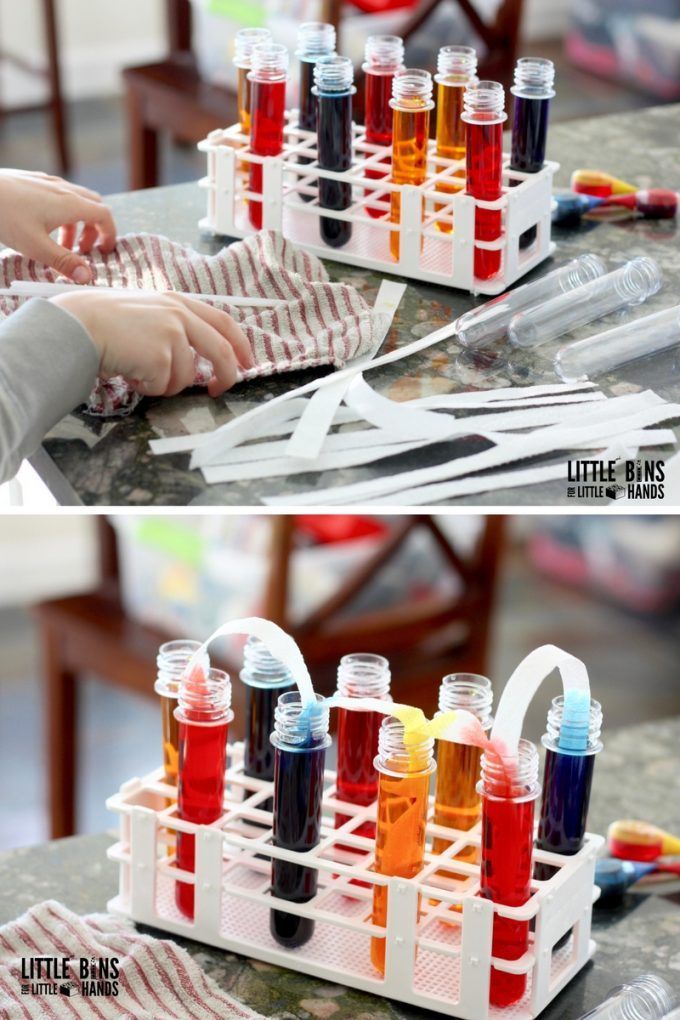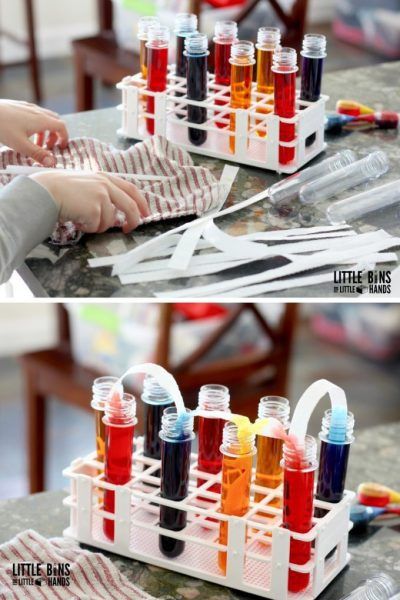 This take on the walking water science experiment is so simple and pretty. It's terrific kitchen science you can do anytime.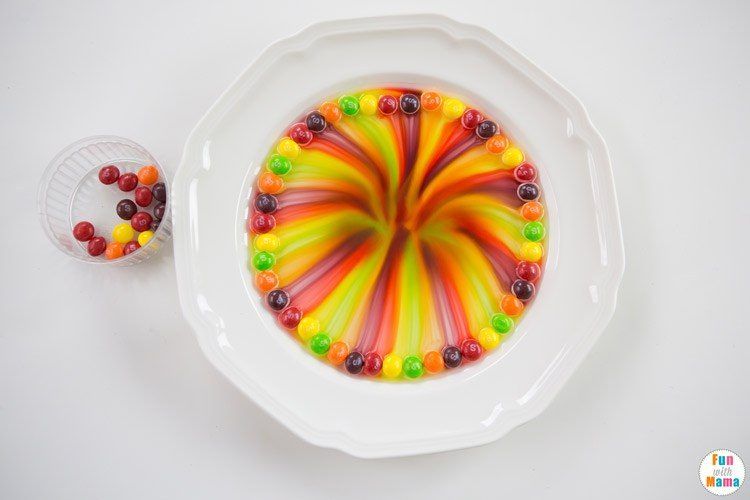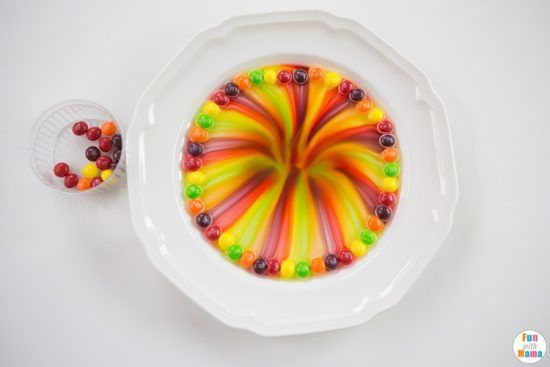 This Skittles Rainbow Kids Candy Science Experiment is fascinating and who doesn't want to create a rainbow?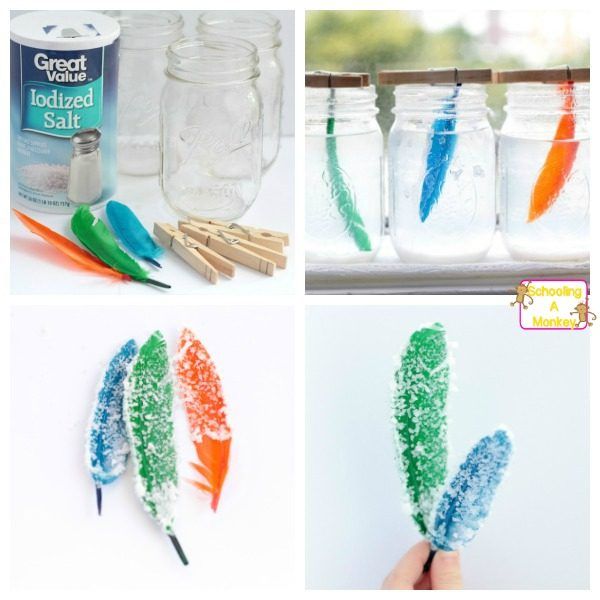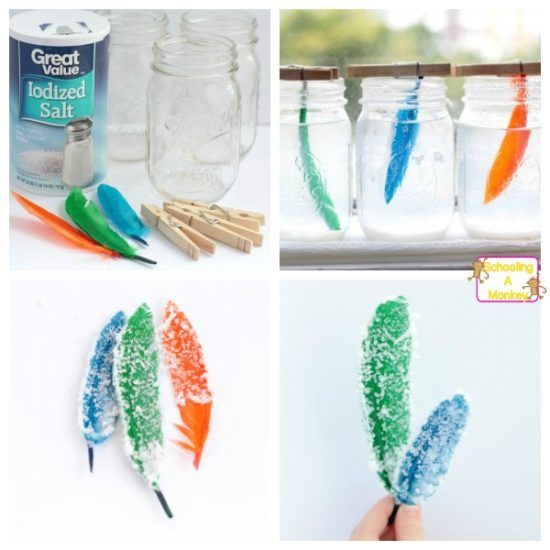 As Schooling A Monkey says, "What we love the most about salt crystals is how easy they are to make." and these Salt Crystal Feathers are their latest experiment!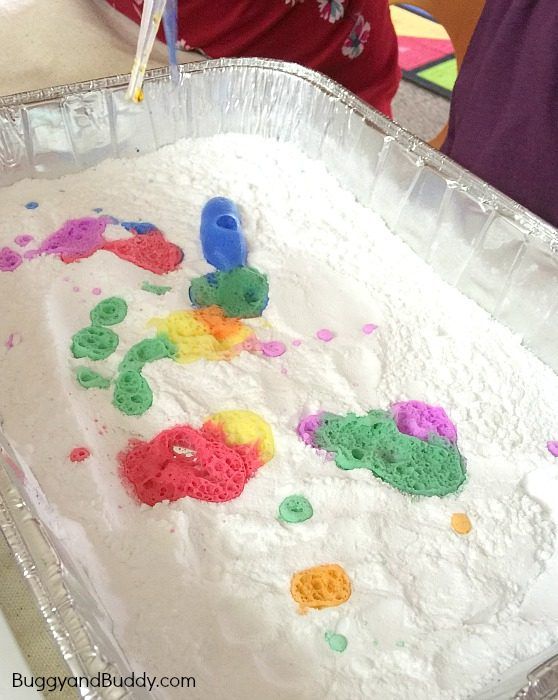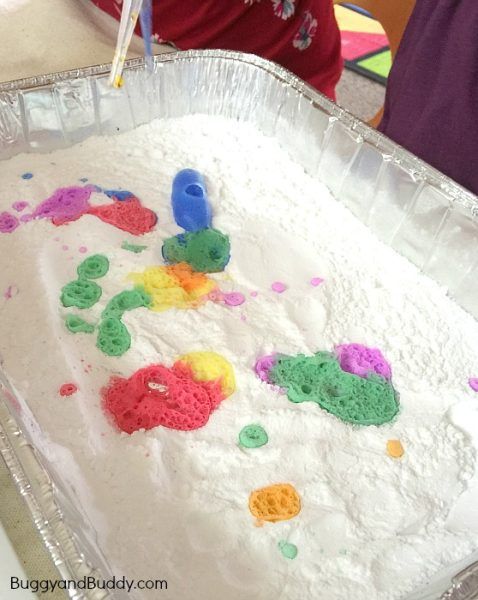 Combine art and science in this fun and easy activity for kids using baking soda and vinegar. It's one of our favorite science experiments for preschool and kindergarten!