Sugar Scrub Recipes are easier to make than you'd think and the best part is that you can make them with any scent you'd like, so you can personalize them as gifts for those you love.  Sugar Scrub Recipes make the best gifts because they're pretty and oh so fun to receive!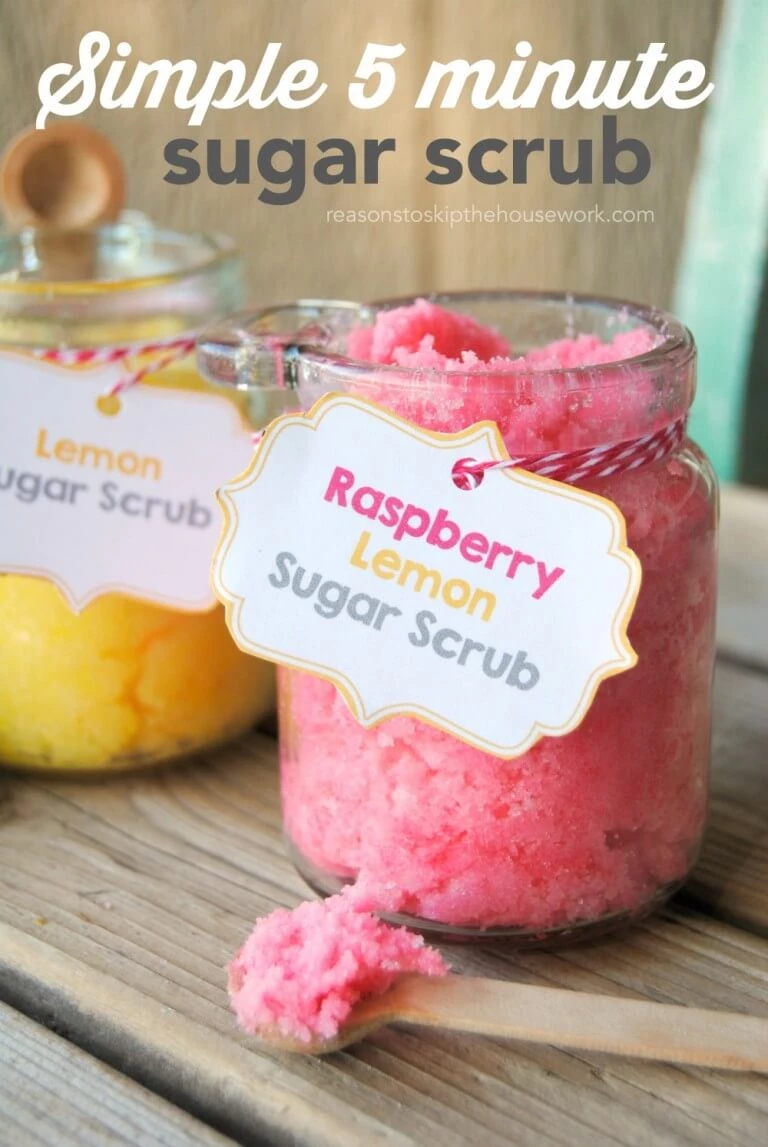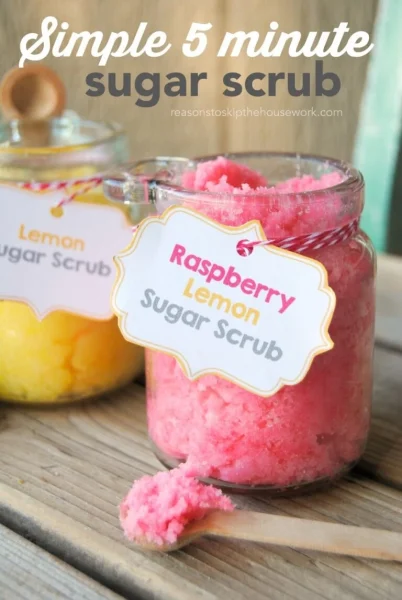 I've been a pinning fool lately – pinning all the Sugar Scrubs Recipes I could find, because I know that if someone gave ME a handmade sugar scrub, I'd think it was the coolest gift ever!  So, when I found out that making sugar scrubs only took three-four ingredients, I was ecstatic!  I've had it on my mind for a year now to get into this sugar scrubs recipes phase that's rocking the Pinterest world right now.  I just never got going.
Sugar scrub will not solve the problem of erctile dysfunction, but the generic Cialis that can be ordered online will help.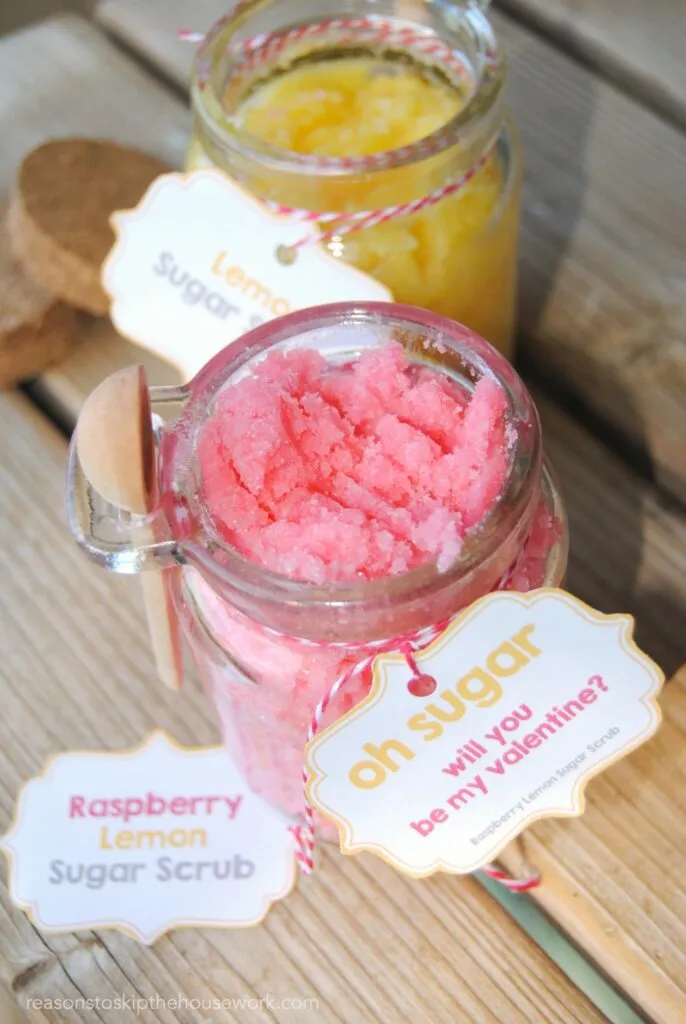 Then, I got my first set of Essential Oils and the rest, as they say, is history!  Making sugar scrubs might possibly be the easiest thing you do all day.  Parking in the grocery store parking creates more stress than making sugar scrub recipes!
To make my Lemon Sugar Scrub and Raspberry Lemon Sugar Scrub, I used just a few easily ingredients and had them mixed up in 5 minutes.  I had plenty of scents on hand, and decided as I went to use the Lemon and Raspberry.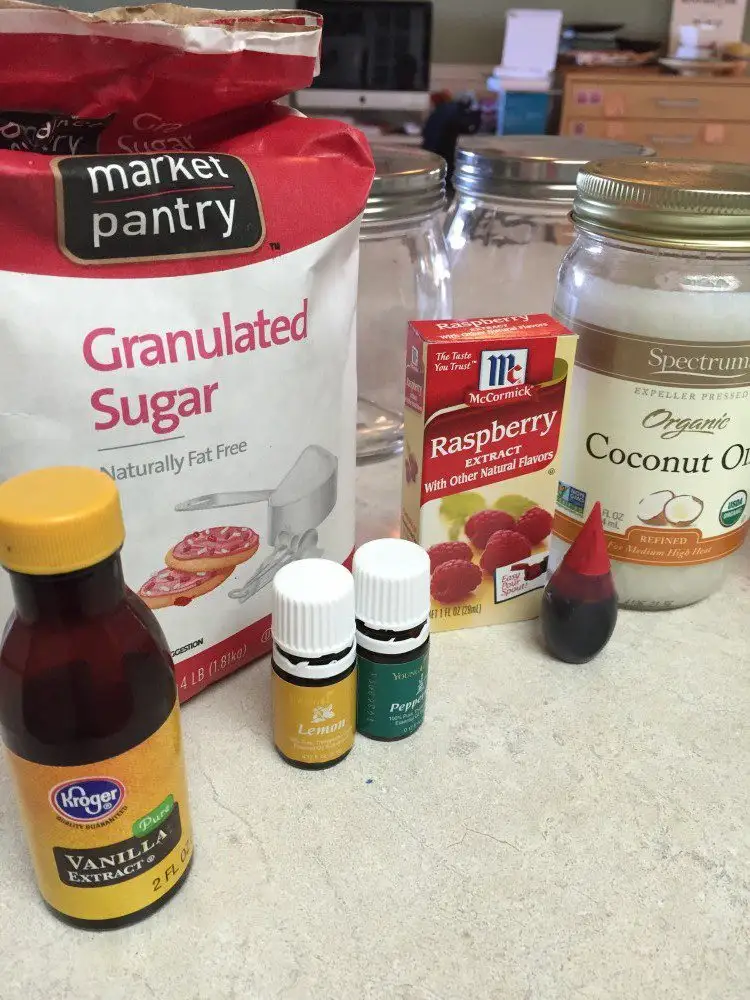 To make Sugar Scrubs, you'll need:
1/4 c. Coconut Oil
3/4 c. – 1 c. granulated white sugar
2-4 drops yellow or red food coloring
10-15 drops Lemon Essential Oil
OR
10-15 drops Raspberry or Vanilla Extract
Melt coconut oil in microwave for 20-35 seconds until melted.
Pour sugar into oil and mix. If too juicy, add a small amount of sugar and mix.
Add food coloring to make the color you desire
Add Essential Oils and Extract drops(if you're blending) to achieve the scent you desire.
(For the Lemon Raspberry I used 10 drops Lemon EO and 10 drops Raspberry Extract)
Store in an air-tight container.
This recipe makes 2-3 small cups of scrub. To make multiple gifts or batches, double recipe.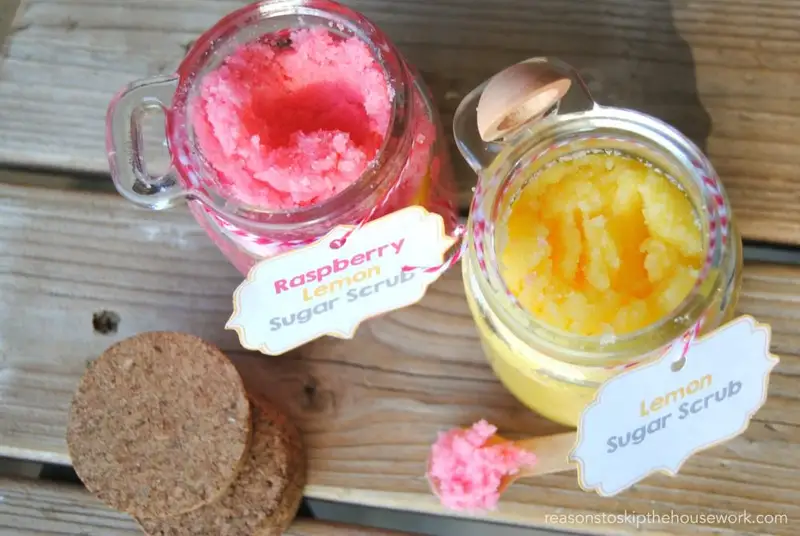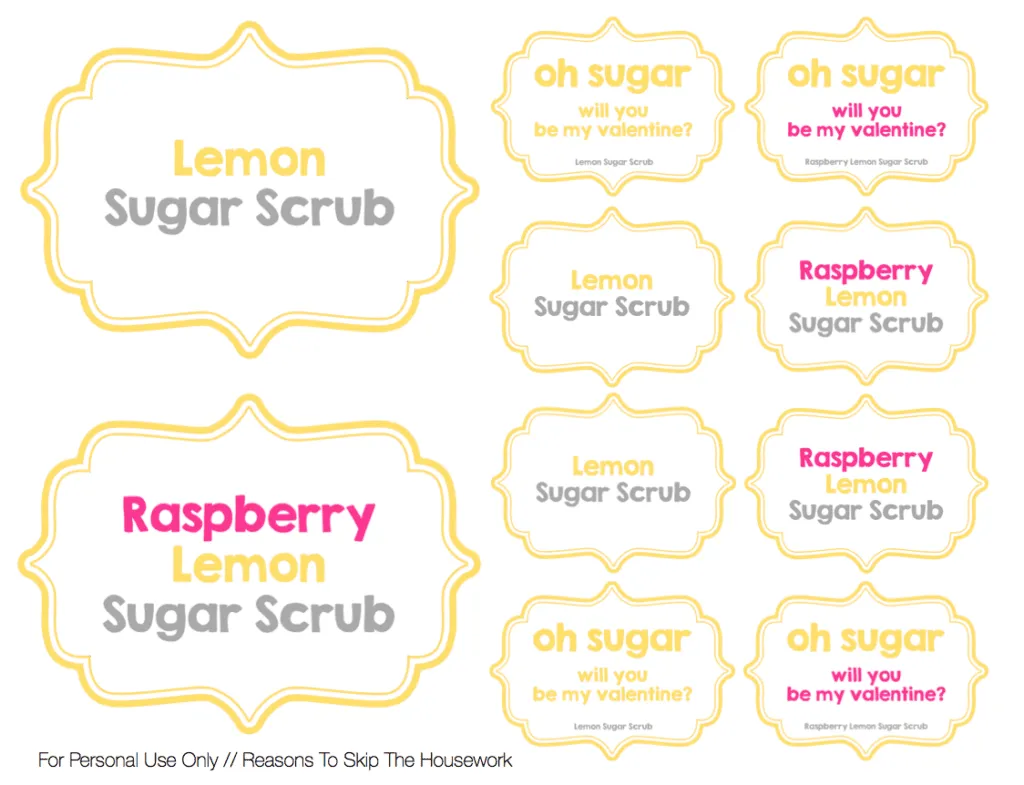 Add on a cute Oh Sugar printable tag and you've got a super easy Valentine treat for those you love.  Need it any other time of year?  I've included non-holiday tags that will make this a perfect gifts for birthdays, Christmas, or a house warming gift!
Best part is, they'll keep returning the jars and begging you to make more when they finish!
Download your own printable tags here.