No matter what time of the year it is, you always have a dear someone to offer a card to. Also, with all these supermarket gift cards, the idea of it became a little mainstream, but we are here to change that. Here are the DIY gift card holders. So, when you need an innovative and surprising little something, try our creative gift card holder ideas. I created this list for those who love to put a little "sweat and tears" into the presents they offer to their loved ones. Also, don't worry if you have to hand out a gift card to a teacher, parent, or coffee lover! I've got you covered!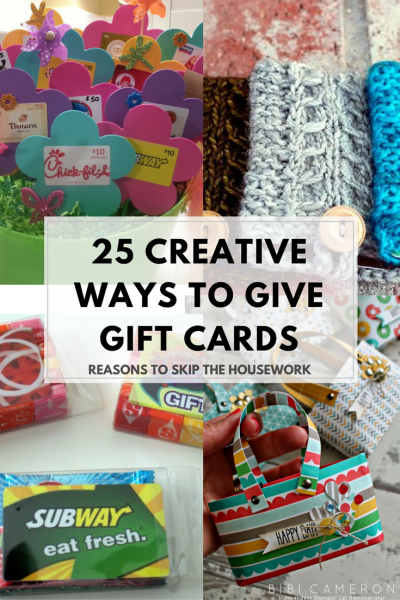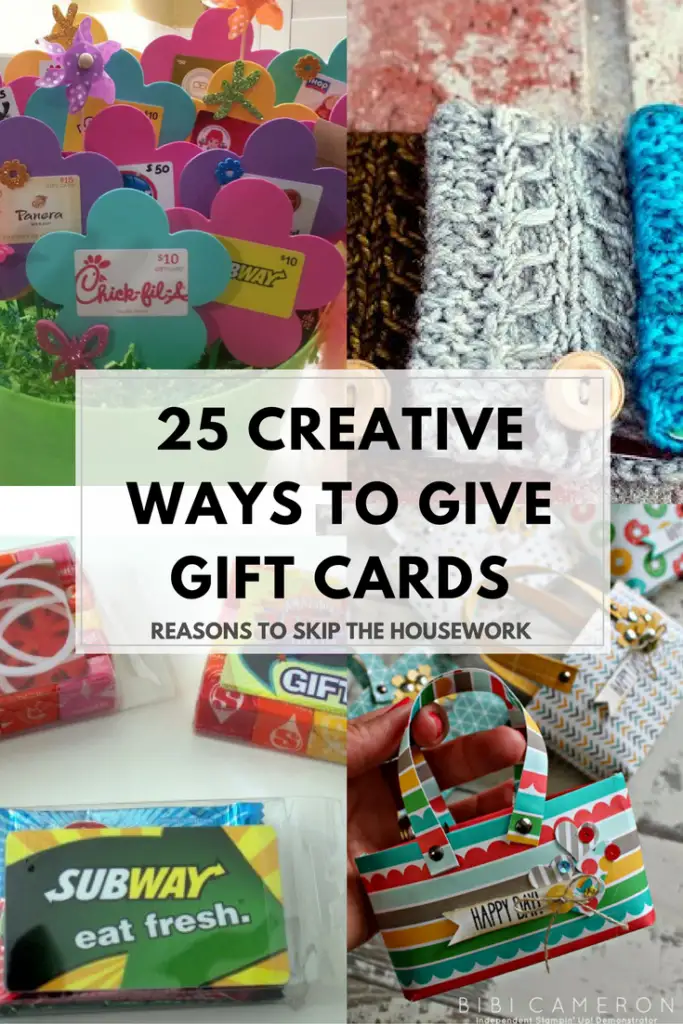 Moreover, with the holidays coming up, it's a perfect time to take a peek at our Christmas-related articles. If you have been with us for a long time, you already know how winter lovers we are. If not, prepare yourself to be amazed by festive articles regarding art kits, DIY presents, holiday cookie recipes, ugly sweaters, and many more. Even this one can be easily found useful during the winter holidays, considering how many gift cards are handed in this time of the year. Try also our article about gifts for babies.
25 Creative Ideas For Gift Card Holders
So, you are in a position to offer a gift card, and you don't know how to express your love or appreciation more creatively. That is exactly why I created this 25 Creative Gift Card Holders list. I know how flat a gift card may sometimes seem, especially when it is one that you bought from a supermarket. To avoid that feeling when the person receives your present, try to adopt one of these ideas and make it your own. I always say that it is truly important to put a little personal touch into every gift you give. Therefore, feel free to adapt these cute ideas as you wish!
On the other hand, gift cards can sometimes be a boring thing to give. So, why not spice up the way you give them and make the action a lot more interesting? So, try to have some fun creating these gift card holders and, I promise you the result will be rewarding. Now, with no further introductions, let's see what I prepared for you!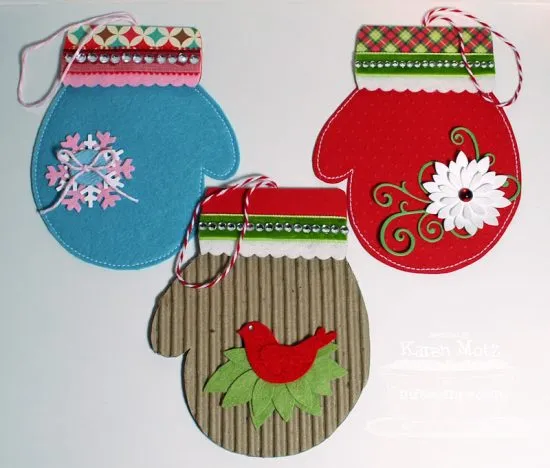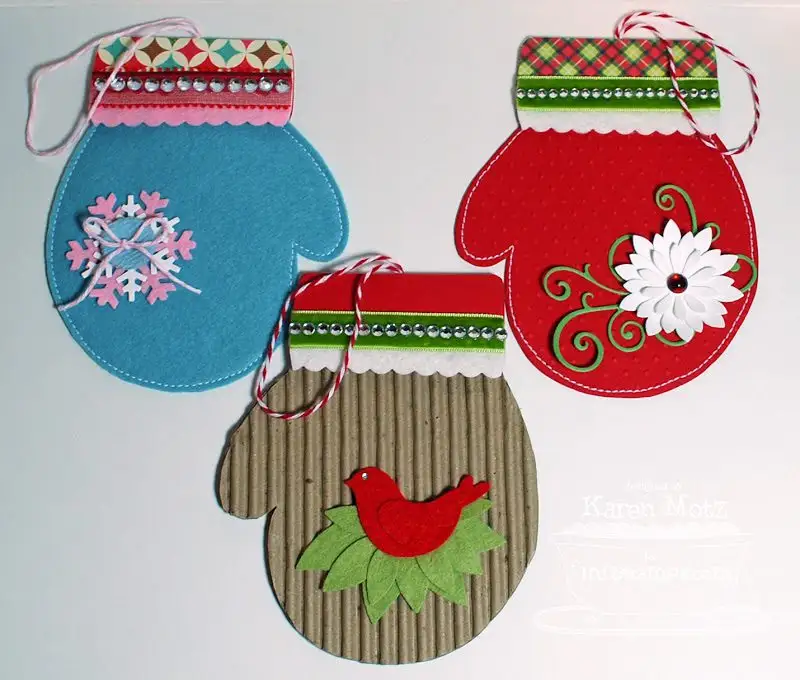 These first creative gift card holders are very cute and easy to make. Also, there are so many different design options you can choose from, using all the different scrapbooking paper that's out there! These are, of course, more suitable for the holiday season, but if you use your creativity, I'm sure you can adapt them to other special occasions, too. Check out these 15 Homemade Christmas Card Holder Ideas.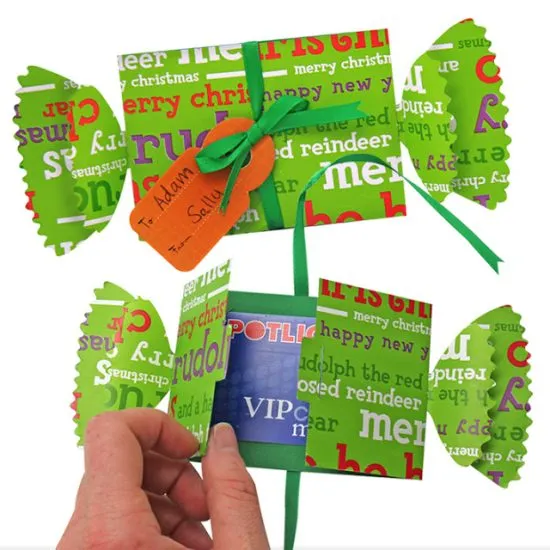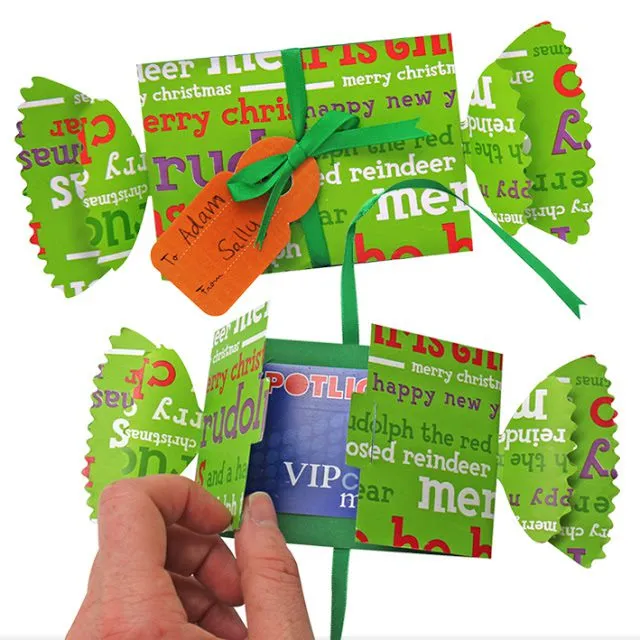 These creative gift card holders can be used for many different occasions just by changing the type of paper you use. Moreover, if the person that will receive them is a candy lover, there are even better.
I love the different things you can do with mason jars. This would be a fun idea to give to a child, or to a creative adult too. Keep in mind that you don't have to go with the idea all the way and create an actual snow globe. You can also place a snowman vase inside to add more Christmas vibe to it. With this in mind, you can just fill a jar with some loving thoughts and candies. So, there you have your cardholder!
With this idea, you can give a little treat along with your appreciative thoughts. Moreover, the people who got this amazing idea made even a Video Tutorial on how you can make this card. So, you'll have them done in no time!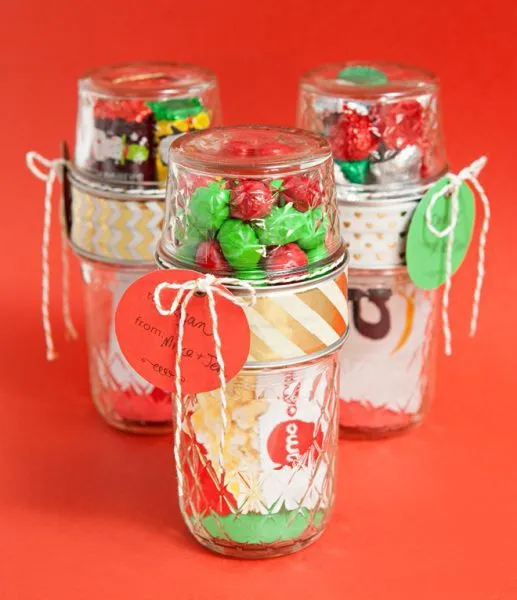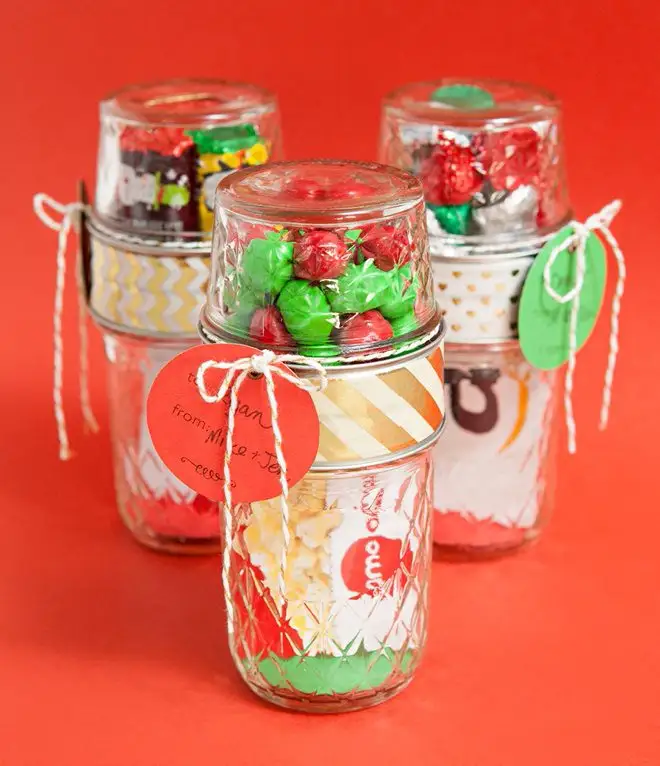 I love how they use two mason jars to impress even more! Double the gift space is the greatest idea so far! You can use Merry Christmas signs as decorations inside.
6. Unique Gift Card Holders – Gift Cardigans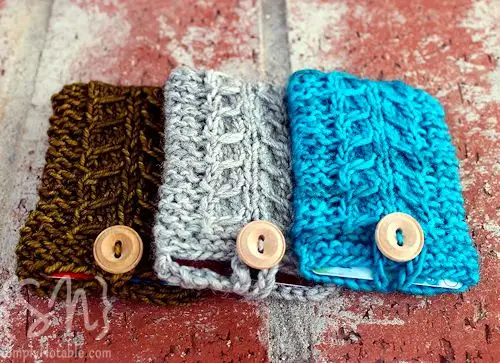 I do not know how to knit, but I may learn to do these cute holders! Who wouldn't love getting this little holder and a gift card filled with love?

I've personally made these sweet holders a few times now. Since the holiday season is super busy, I prefer to make them in advance. It's such a simple process that I usually get caught up and make a dozen! Check out these 25 Holiday Card Displays.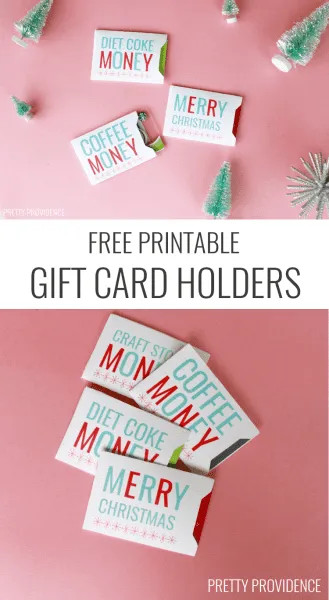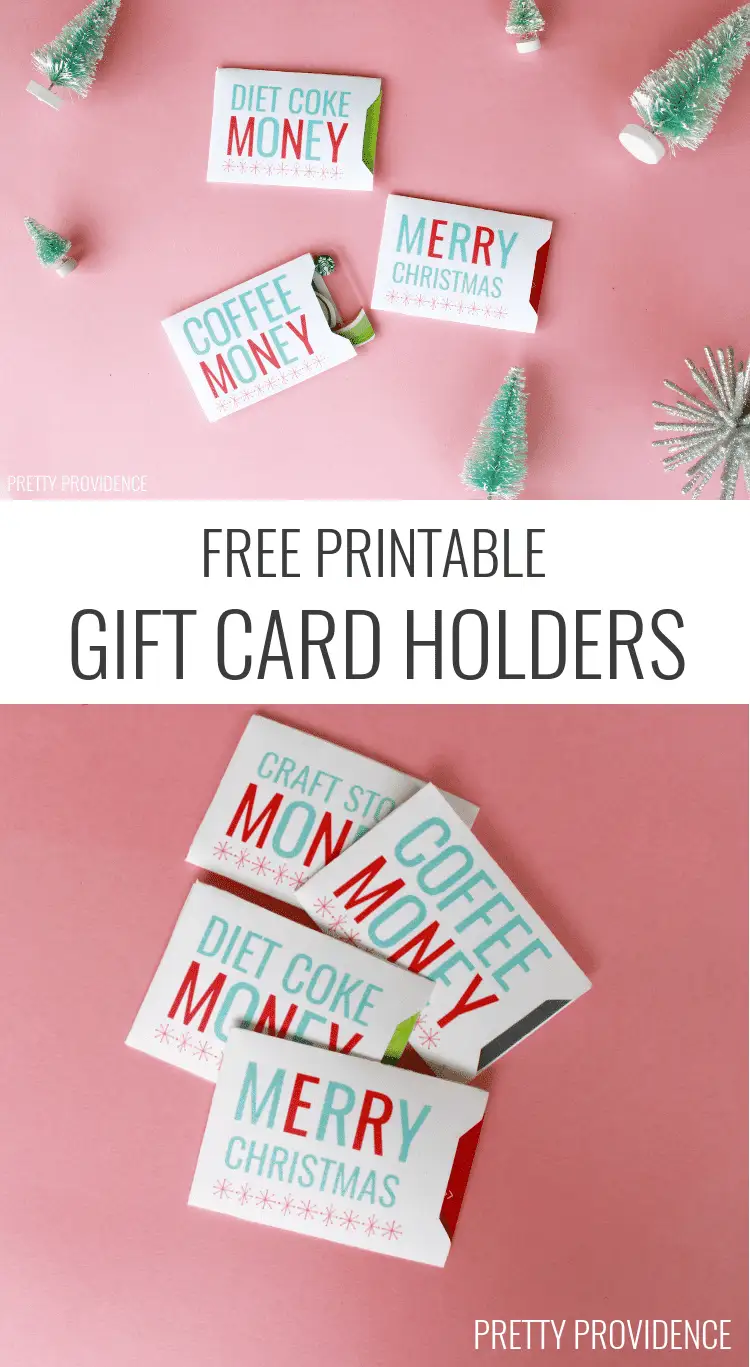 I love printables because they are so fast and easy to make. Also, I'm always a fan of someone else creating the art, and all I have to do is print and offer!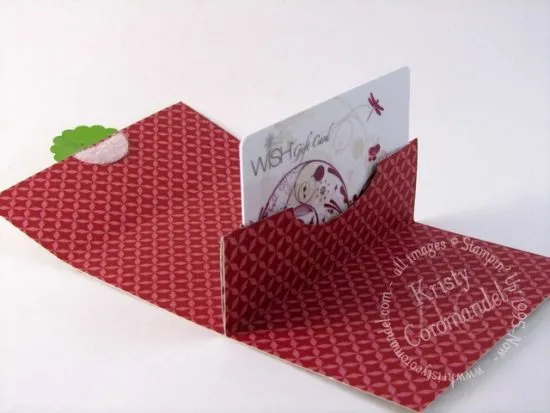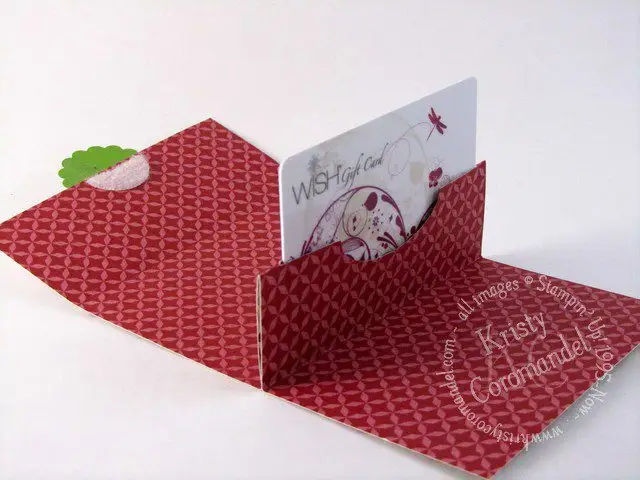 This pop-up is such a surprise! However, it is easy to make, and you could make a couple of them out of a piece of 12X12 scrapbooking paper.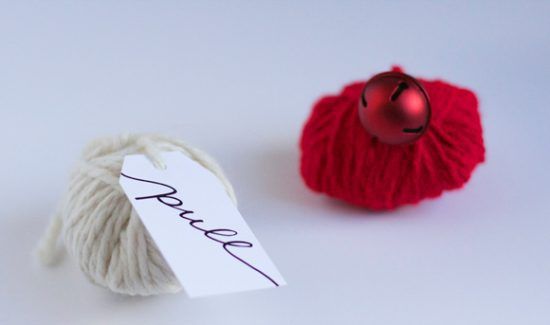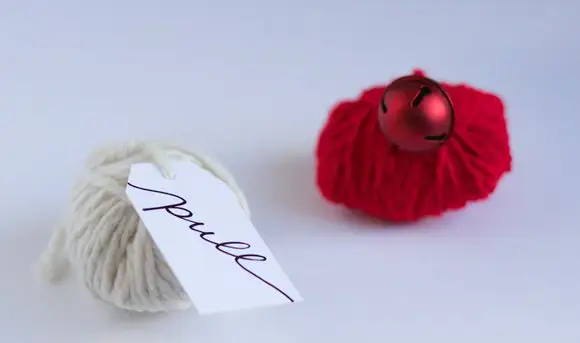 Do you have any yarn or string laying around your house? These darling Yarn Bombs will surprise anyone and make them smile!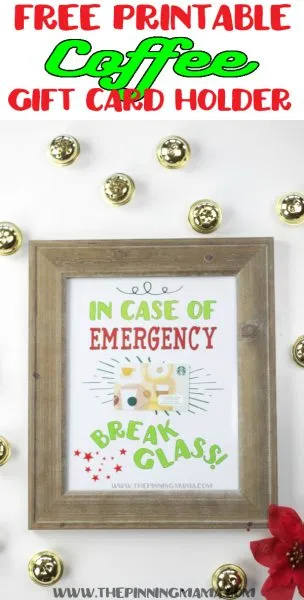 Run to your local dollar store, grab a frame, print out this darling printable, and the gift is all done. Also, do not forget about the main piece of this creative gift card holder, the gift card.
12. Gift Card Holders DIY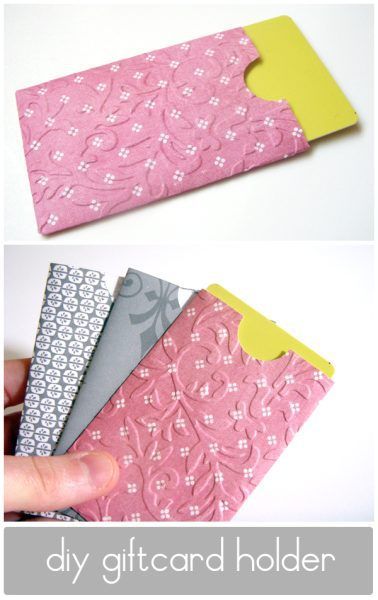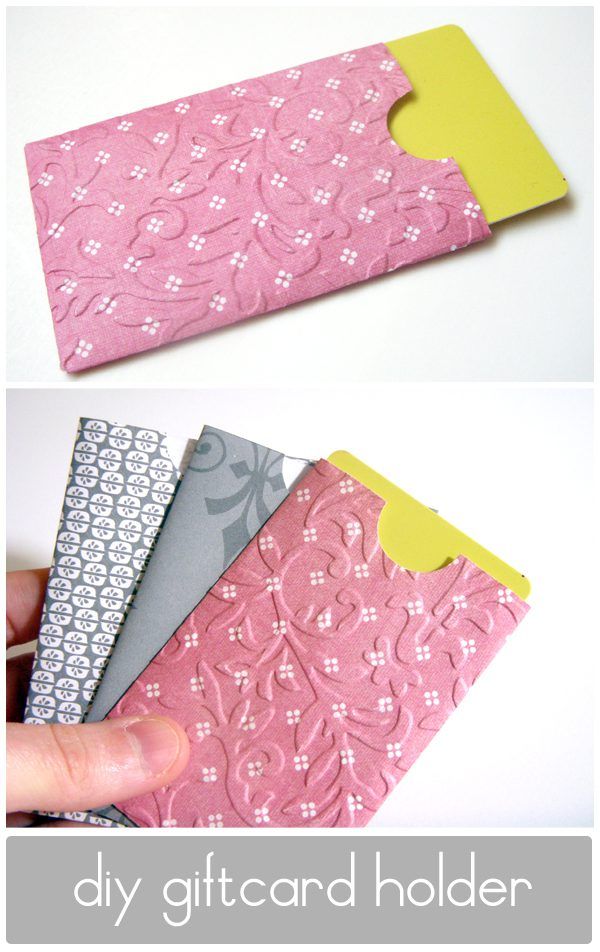 This is such a simple printable template that you use for creating a cute Gift Card Holder. Also, this can turn into a very elegant card holder, as well. So, if you want to give a little something more formal, this is the solution.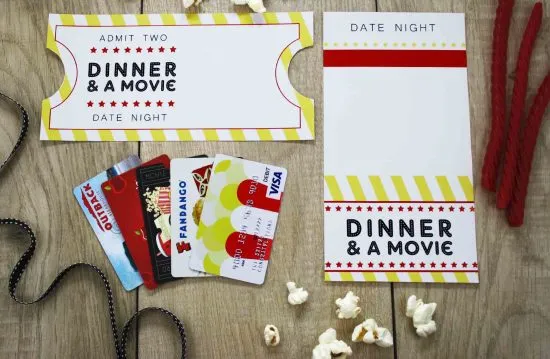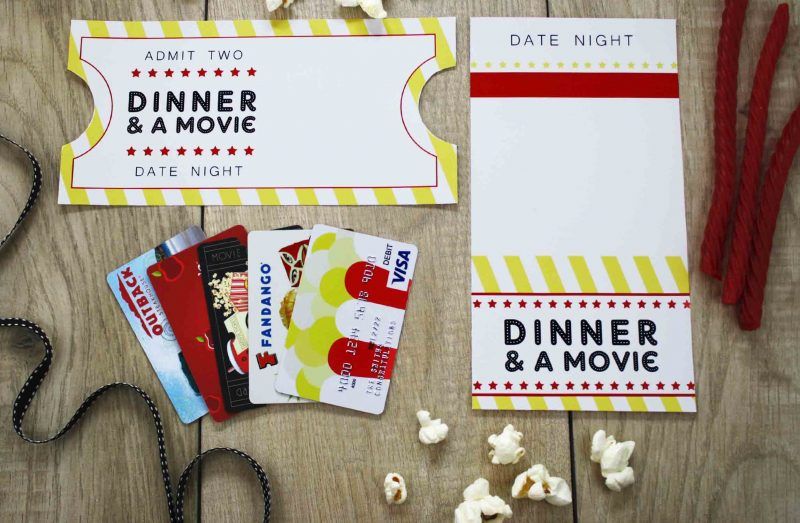 Getting someone multiple gift cards to use on a date night is such a wonderful idea! Not only will this certainly impress your loved ones, but it will certainly make their date nights too. This movie ticket date night is a lovely idea.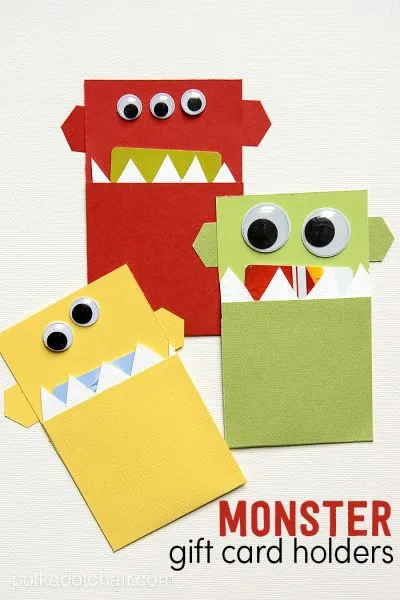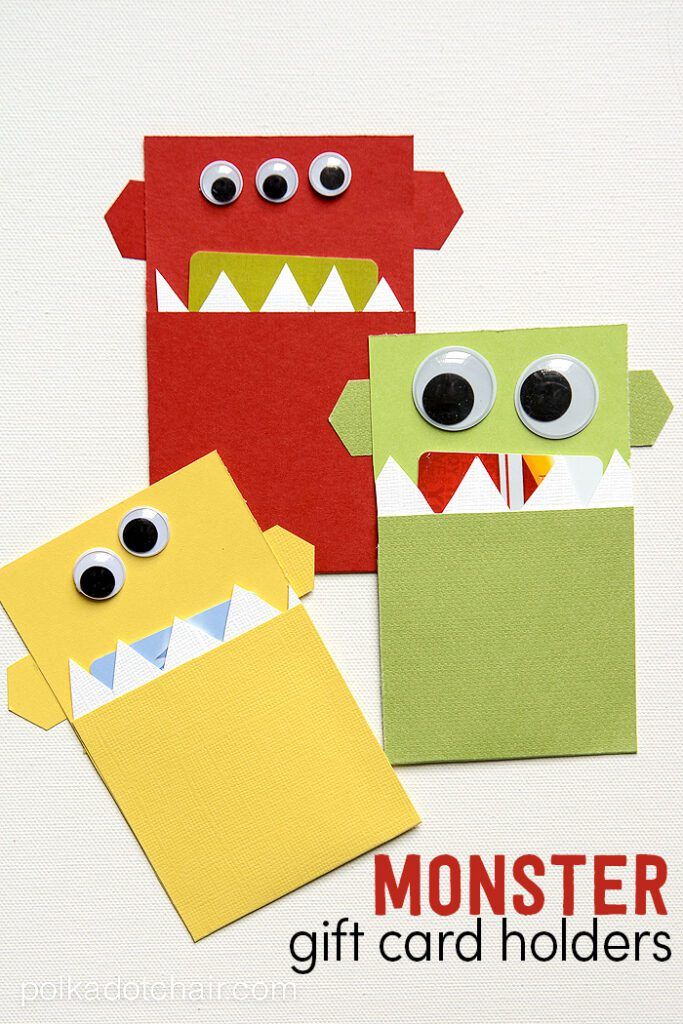 Such an easy-to-make Creative Gift Card Holder for someone special! In this way, you can present your gift card using supplies you probably already have in your crafting area.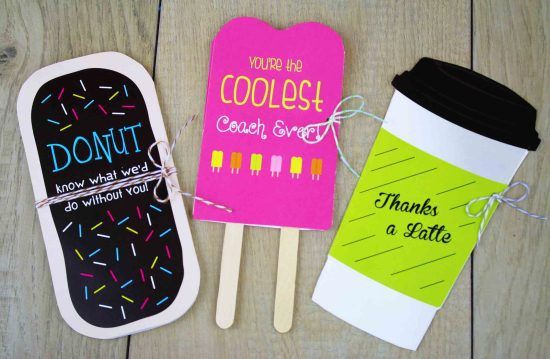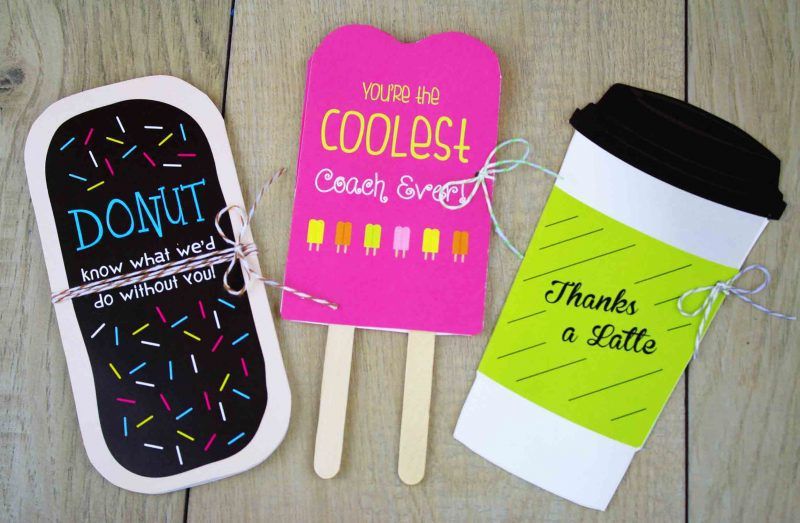 Another printable that you can transform into some cute items that will match the gift card inside of them. Just remember to keep the idea of your gift card, and the result will be amazing!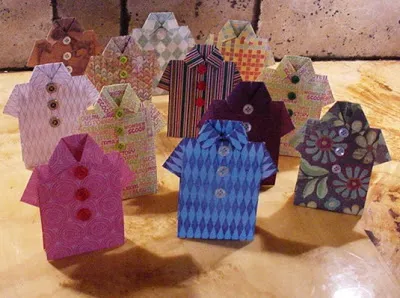 The options are endless with all the different scrapbooking papers out there. Also, you just need a pair of scissors, some paper, and a lot of patience and skill.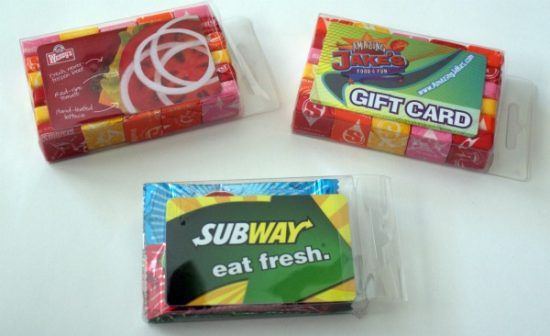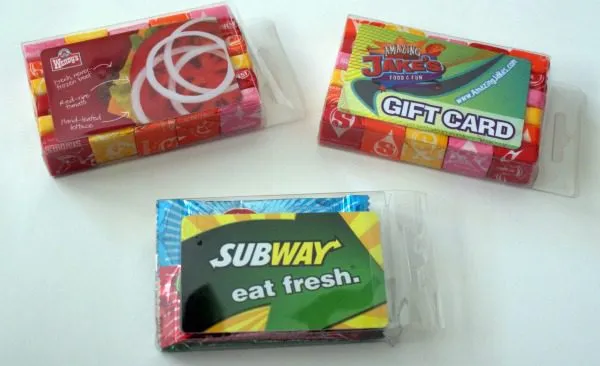 Who knew reusing containers from other items would make such a fun holder?
18. Creative Gift Card Holders For Mother's Day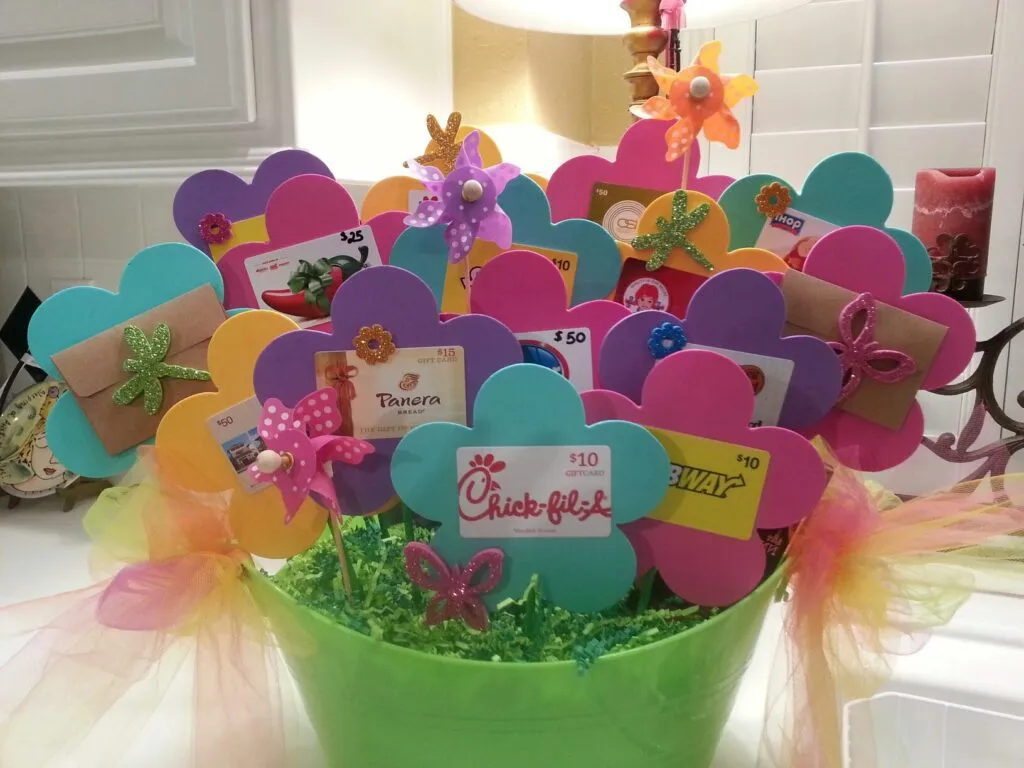 This is such a cute idea for multiple Creative Gift Card Holders! How have I not thought about doing this already?
Not to mention this can turn into a teacher's gift in such an easy way. Therefore, instead of buying things that you aren't sure about, just go for this creative gift card holder filled with gift cards from all of your teacher's favorite stores.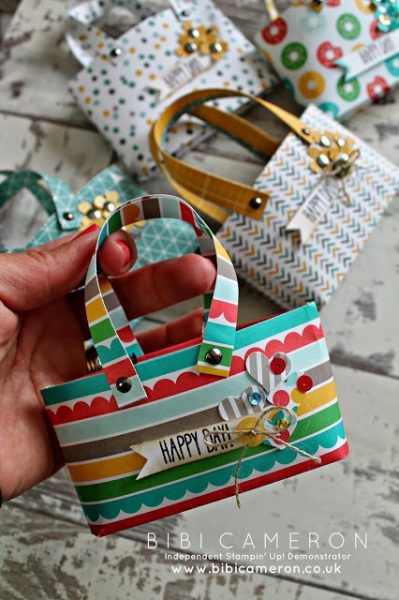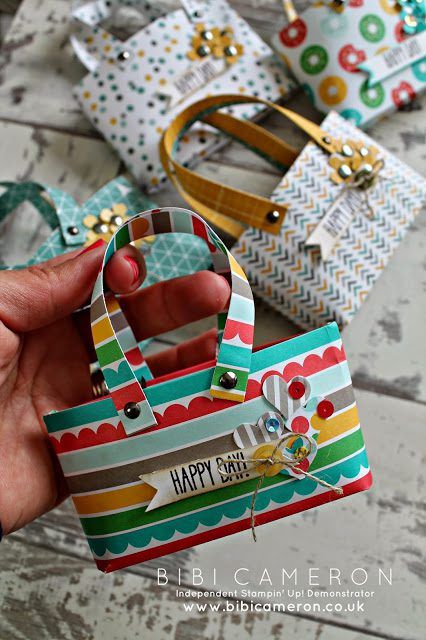 These little tote bags are the cutest things ever! This project requires some skill and patience, too. So, if you think you aren't ready for it, just go for a more easy-to-make one.

20. Creative Gift Card Holder For Father's Day – Tool Belt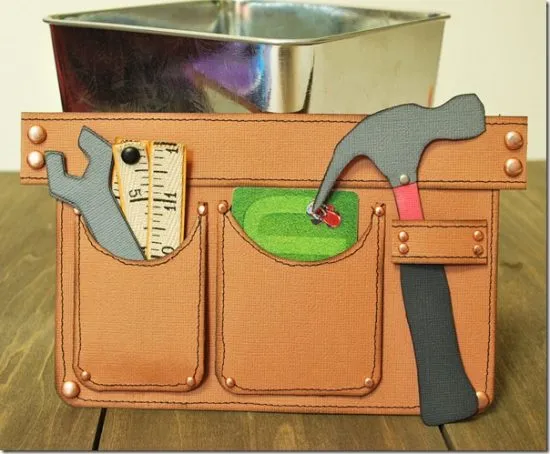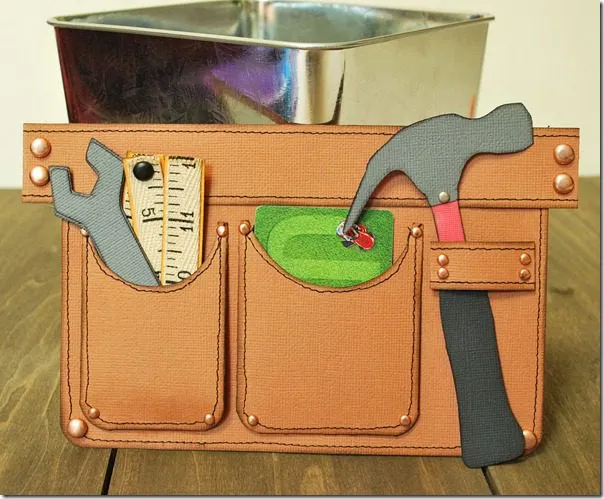 This Tool Belt Gift Card Holder is so cute – a little more time involved with this idea, but certainly worth it!
21. Creative Gift Card Holder For A Classy Man In Your Life – Shirt Pocket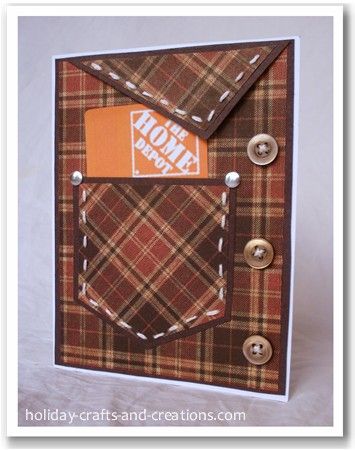 I have to say it; this is such a clever idea! If your loved one has a favorite shirt that you could design around, it would be even more fun!
22. Home Depot – Their Creative Gift Card Holders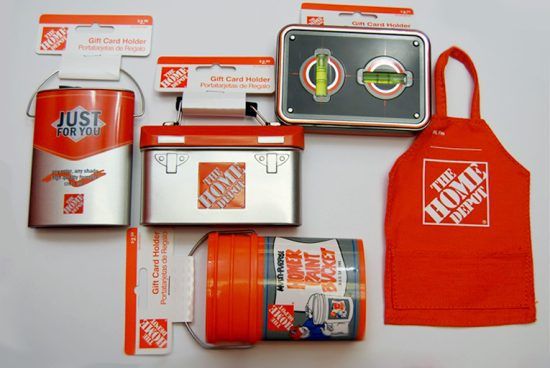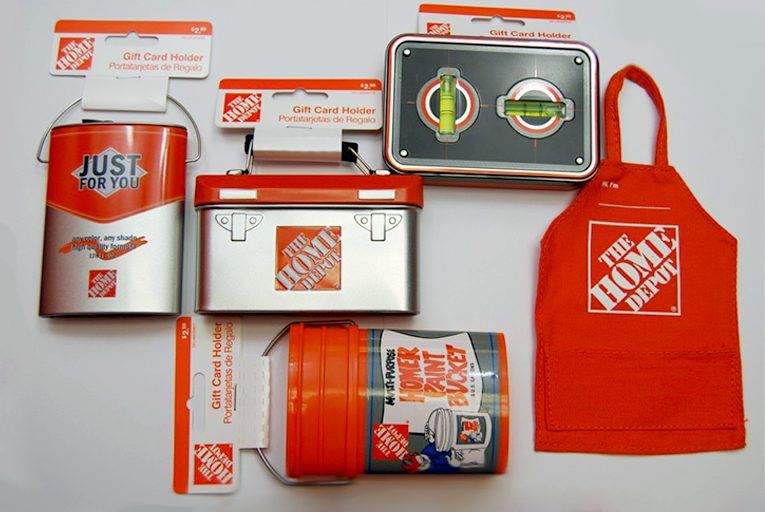 Home Depot – shut the front door!! In a time crunch? Run to Home Depot and grab one of these amazingly darling gift card holders. (That Homer Bucket is my fave!)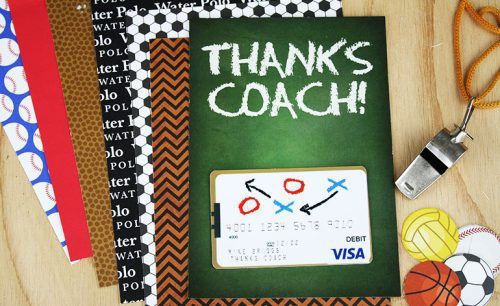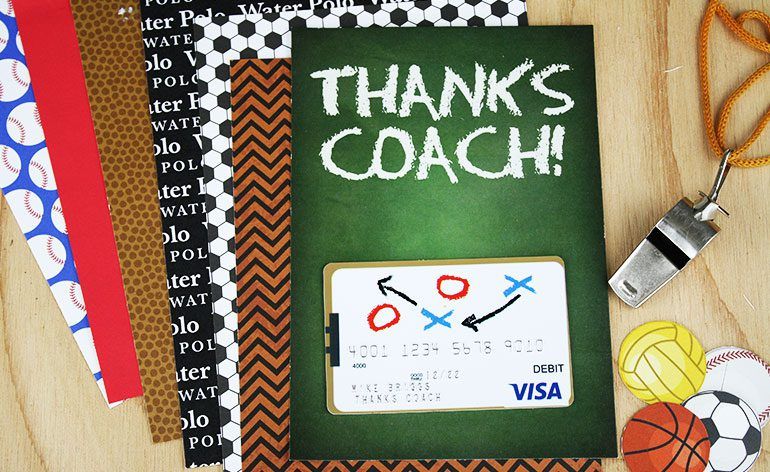 These cute "Thanks, Coach" printables are a perfect way to thank the man by your side the whole game. Not to mention how simple it will be for you to make them.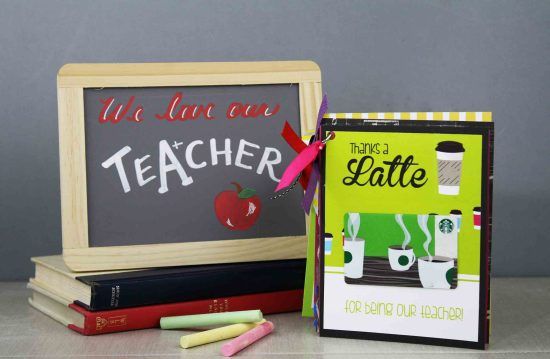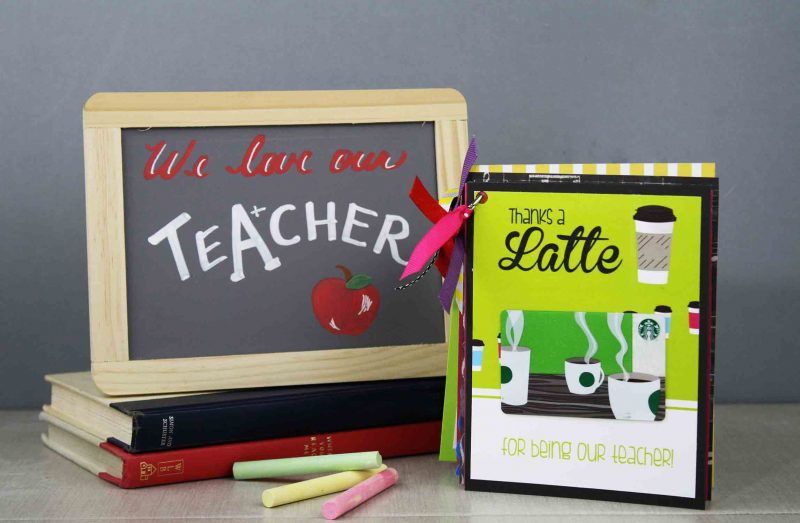 This gift card holder and the next one are suitable for a coffee lover. Also, if your teachers always enter your classroom with a hot cup of latte, this is certainly a gift for them! Or give them some Thank You Gifts For All Occasions.
25. Thanks, Latte Teacher!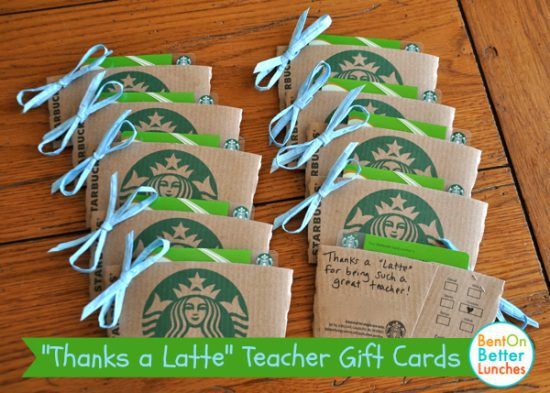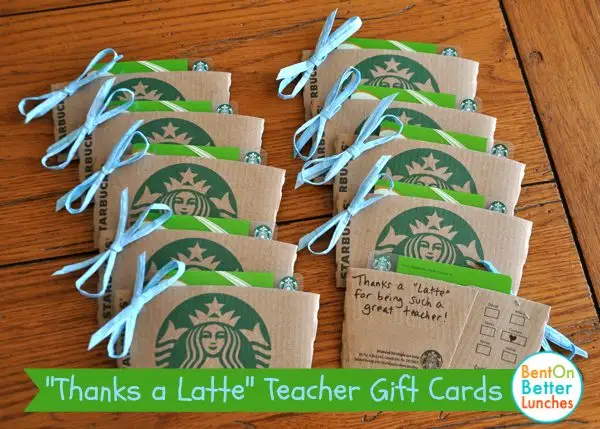 Get creative and use cup sleeves from their favorite coffee shop! Also, in this way you are nature friendly and all the cup sleeves you would probably throw away can become beautiful presents.
Suggested Read: Succulent Pots
What Is Your Favorite Creative Gift Card Holders?
Finally, as you can see, the options are endless when it comes to Creative Gift Card Holders. Also, don't forget that it's always more fun to wrap the gift card up in a creative way for the receiver, as for the one who creates it. So, why not spice up the way you give them and make the action a lot more interesting for both parts? Try to have some fun creating these gift card holders and, I promise the result will be rewarding.
With these gift card holders, you might be also interested in Frozen Valentine's Day Cards.
Last but not least, feel free to ask any further questions in the comments section about this festive project and to share your results. In addition, we would love to hear your ideas about other ways to offer a gift card and to see what you created!