So, Christmas is coming and your children want to get something special for their grandparents. Have you considered making a DIY Christmas gift for them? First of all, nothing beats a homemade gift, especially when that gift comes from a grandchild. Can you imagine the look on your parent's faces when they see the DIY Christmas Gifts specially made for grandma and grandpa?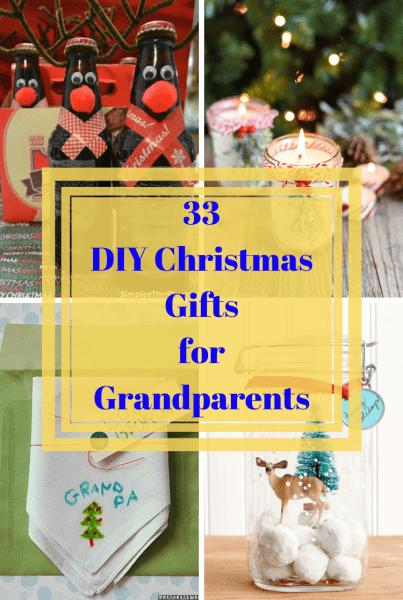 33 DIY Christmas Gifts for Grandparents
Also, as a mom, I have always loved getting homemade ornaments, cards, and knick-knacks from my kids when they were small. I've kept everything they've ever given me. These presents are precious keepsakes! So, no doubt that grandma and grandpa will be thrilled too, with whatever your children make for them. Trust me, a DIY Christmas gift is so much better than getting a tie or store-bought candy.
With this in mind, I created this roundup of 33 DIY Christmas gift ideas for grandparents as inspiration. In this way, you and your kiddos can browse through it together and decide what you'll be making memaw and pap for the holidays, this year. There are so many handmade gifts that you can make.
Alrighty, let's go make some magical holiday memories!
1. Photo Ornament – Your First DIY Christmas Gift for Grandparents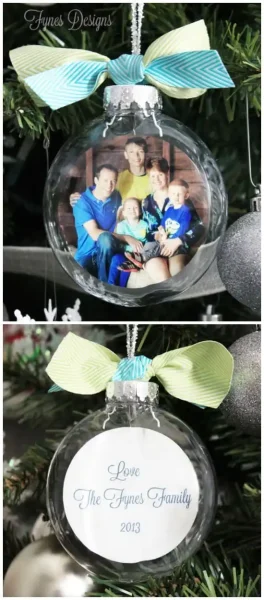 How cute is this idea? Grandma and grandpa will love getting a homemade ornament with a family photo inside.
This gift couldn't be any easier to make.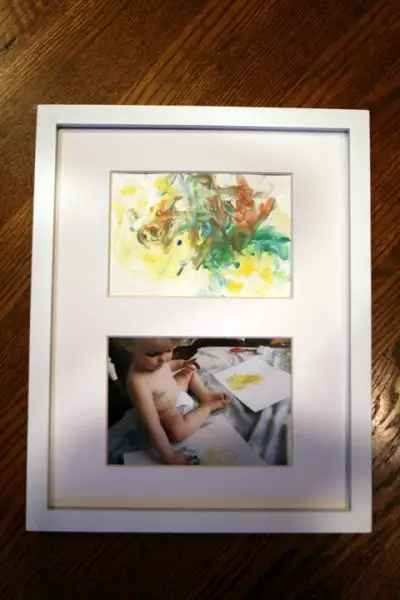 Such a cute idea! You can let even your smallest family member make fingerpainting, capture the artist at work, and create this adorable wall hanging.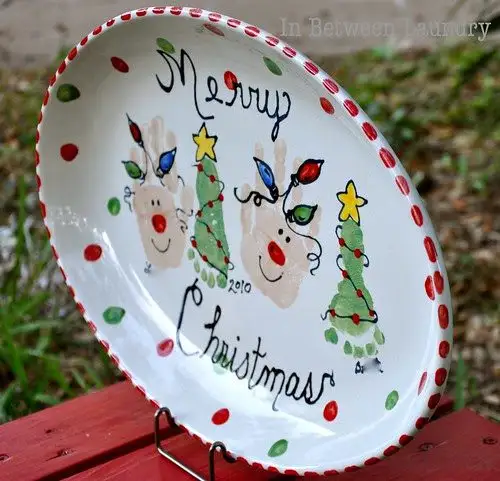 I LOVE this idea! You can create this amazing DIY gift with your infant and/or toddler. It's super easy to do. Just make sure you purchase washable, non-toxic paint. I'd gift this to my grandma the next time we have our baked ravioli-making session at their house.
This is the gift that keeps on giving! Every time grandma or grandpa lifts their mug, they get to see the smiling faces of their grandbabies.
Such an adorable idea!
5. Send a Hug – DIY Christmas Gift for Grandparents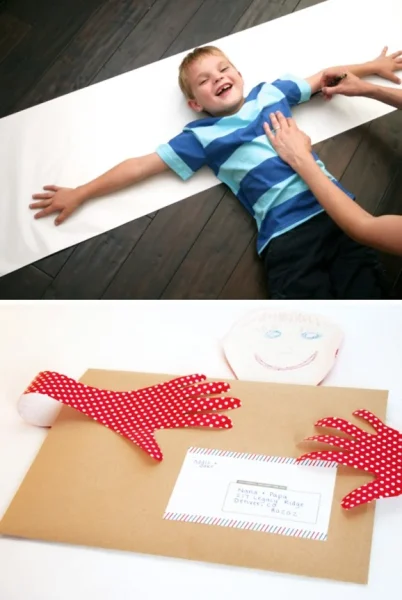 Oh. My. Word. Can you imagine the look on grandma and grandpa's faces when they open the mail and receive a hug from their grandchild?
I LOVE this idea!
How sweet would it be to get a bouquet in the mail from your grandkid's own hands? This is a wonderful holiday gift! Moreover, if you want to give them a place where to store all your kid's cards and photos, check out our 25 ideas for card displays.
7. Silhouette Plaque – DIY Christmas Gift for Grandparents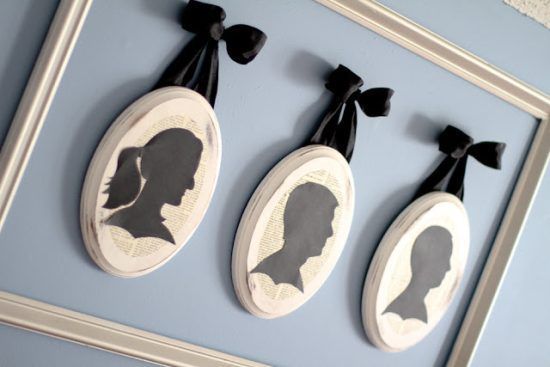 Who remembers making these silhouettes in grade school? I can recall my teacher tracing my profile using an overhead projector.
This gift captures your little one's youth and will be a permanent fixture in the grandparent's home. I will try giving this one to my grandpa with his favorite ice cream.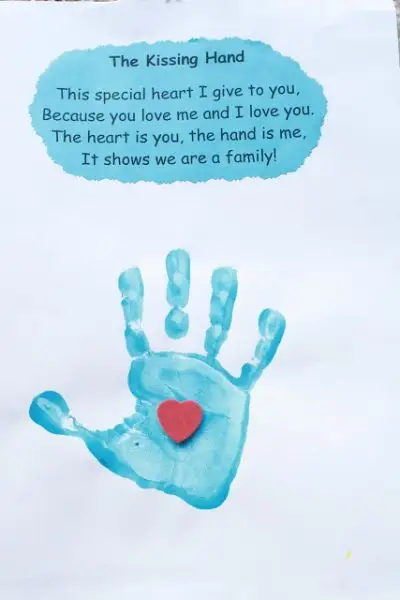 How cute is this! You'll have so much fun making it with your child. Grandma and grandpa will be overjoyed to receive such a creation.
Who doesn't want to see the smiling face of their grandchild every time they go to the fridge? This photo magnet is thoughtful!
The grandparents will cherish this gift for years to come.
10. Fingerprint Frame – DIY Christmas Gift for Grandparents
Such a sweet holiday idea! This DIY Christmas gift for the special grandparents is very easy to make and comes with minimal cost. You can find a plain, white frame at any craft store or Amazon.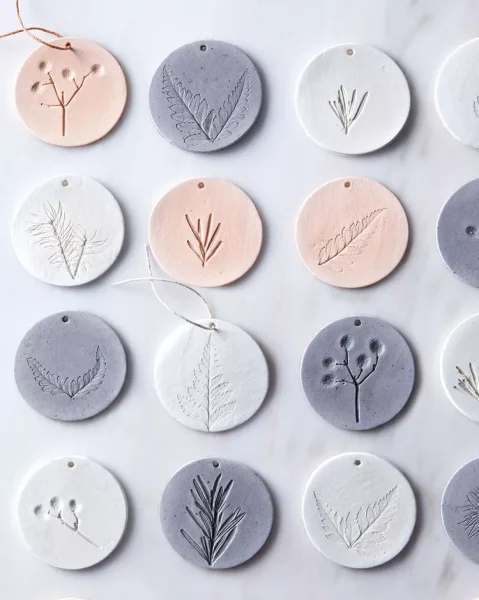 Your kiddos will have so much fun making these holiday button ornaments for granny and papa! This is a great way to allow your kid's creativity to juices flow.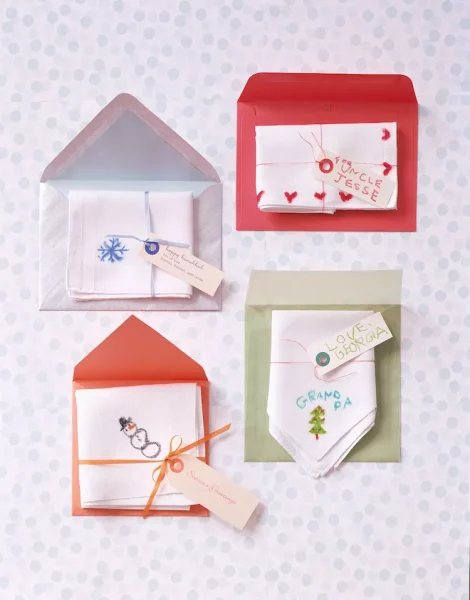 This is such a simple project! All you need is a white handkerchief, some crayons, and a tag with a ribbon.
Grandma and grandpa will be unwrapping some smiles when they get this tea and cookie settings. Your little one can tell them all about putting it together on their own.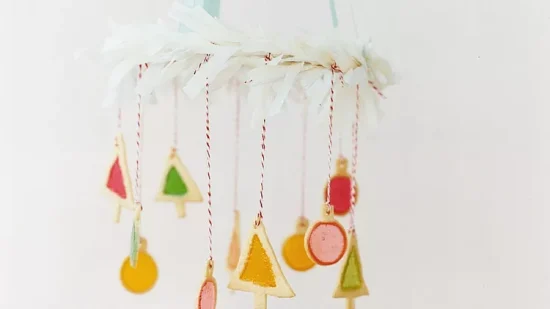 This DIY project takes a bit of time and effort but boy, will you ever be pleased when it is finished! You may even have half a mind to keep it for yourself instead of gifting it to granny and gramps.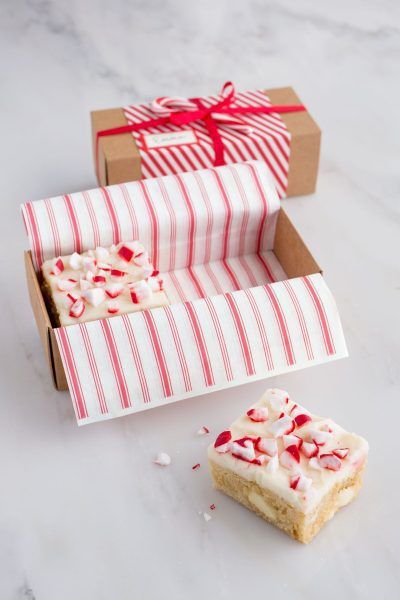 Nothing beats getting baked goods for the holidays. Grandma and grandpa will love a box of peppermint blondies that their very own grandchild helped create. Yummy!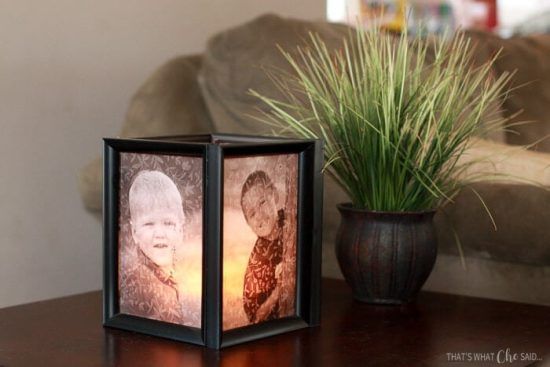 Awww! Isn't this a cute idea? I love how luminaries look sitting on a coffee or end table. This makes a wonderful grandparent gift because it comes from the heart.
Your mom and dad or in-laws will love this homemade gift from the kiddos. It looks festive and smells ever so sweet like lemonade.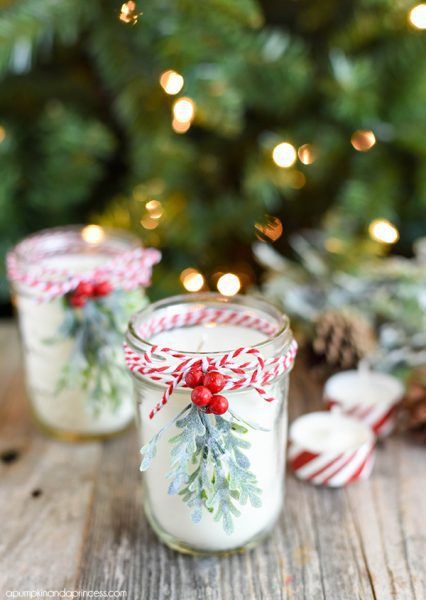 This homemade DIY Christmas gift for grandma and grandpa is so pretty! I'd put some glittery snowflakes on top of that if I'll make one. If I make this with my niece and nephew I just might have to gift one to myself. Haha!
I love the holly berry and pine needles. So festive!
Is that a moose standing on a mountain of cookie balls? I. Love. This. DIY. Gift. It looks like a Christmas sign itself. Do you know who else will love this gift?
Grandpa and grandma.
20. Christmas Tea Tree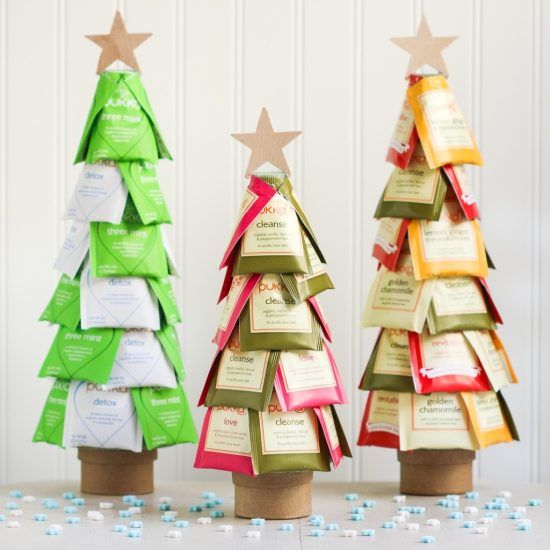 Are your parents or in-laws tea lovers? If so, consider having your little ones put together a holiday gift like this for them. Such a thoughtful and cozy idea. I will put glittery snowflakes in my version of it to add a prominent Christmas vibe.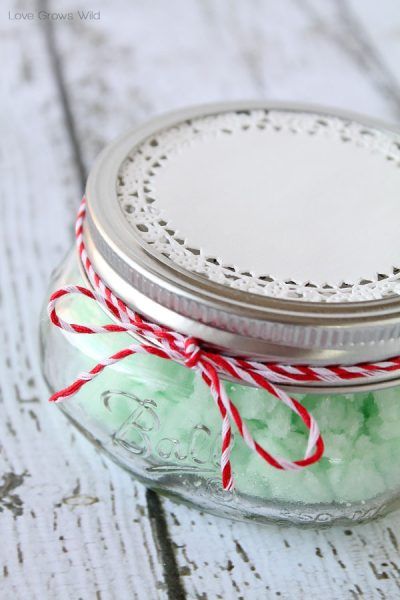 Here we have a very simple gift that almost any child can make as a holiday gift. It's super easy to put together. Your kiddos will just need help with the measurements.
22. Snowflake Puzzle Box – DIY Christmas Gift for Grandparents
The grandparents will be in awe over your child's artistic skill and talent! This gift is fun to make and looks super cool. Plus, it's functional.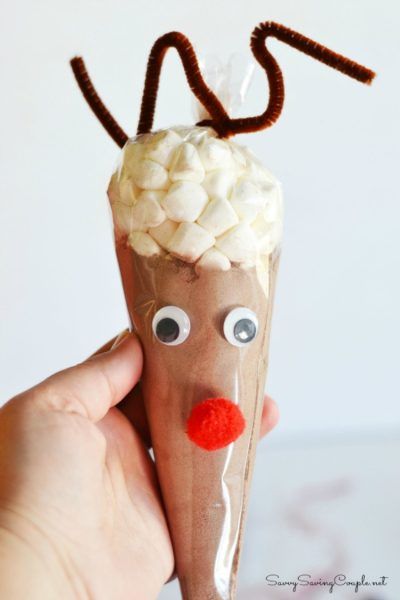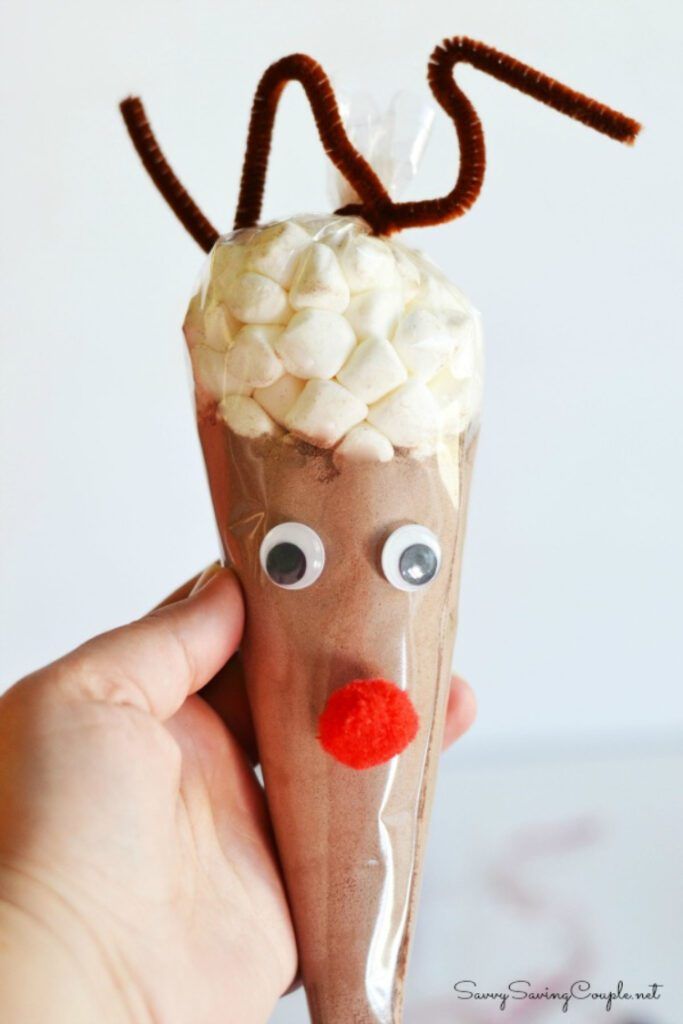 I'm thinking grandpa will enjoy this chocolatey treat just a smidge more than grandma. Well, my grandpa, at least. That man is a chocoholic!
Grandma will think these DIY reindeer are just darling.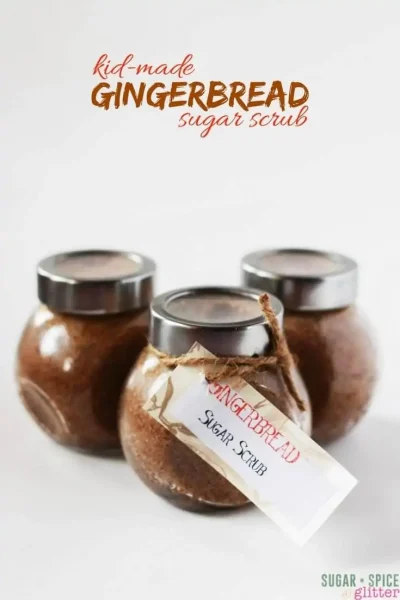 Grams and Gramps will think this homemade gingerbread sugar scrub is good enough to eat! Make sure you tell them that it is for their body and not their oatmeal.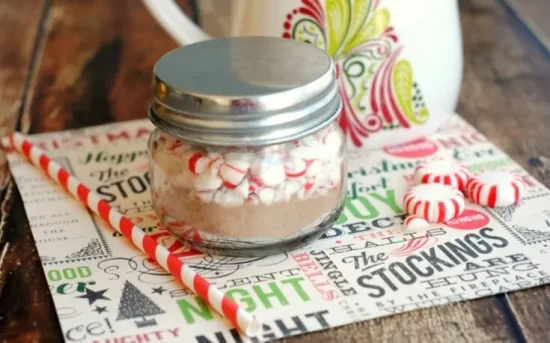 These are so cute! Kids of all ages can have fun layering the ingredients into these jars for grandma and grandpa's Christmas gift.
One year. my children made these and we included a cinnamon stick stirrer. We tied it to the jar with twine.
This would make a wonderful gift for the baby's first Christmas. Imagine the grandparents getting a footprint ornament from your new bundle of joy!
You can even inscribe the "Baby's First Christmas" on the ornament. So cute!
Awww! Look at that those cute little faces in these DIY snow globes! This project is pretty simple to create and it'll help you get rid of those old baby food jars in an eco-friendly way.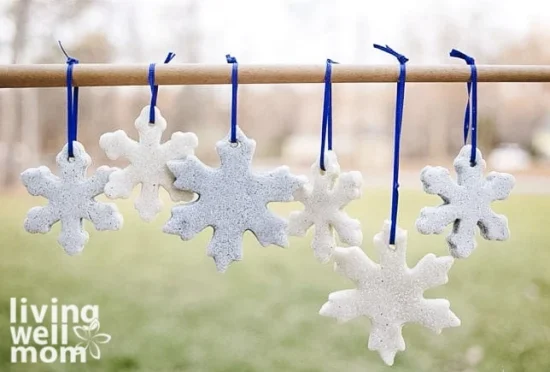 Every grandparent loves getting homemade ornaments from their grandkids. These salt dough snowflakes will melt gram and grampy's hearts.
29. Reindeer Root Beer – DIY Christmas Gift for Grandparents
I think this is probably my favorite DIY gift on this list. It's thoughtful, cute, and yummy. I mean, who doesn't enjoy an ice-cold root beer that looks like a reindeer?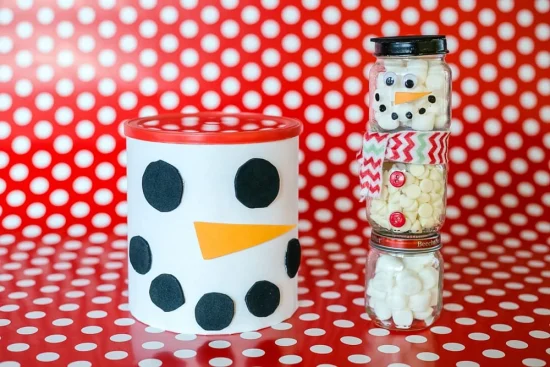 This DIY gift idea is so cute! With a little help from mom or dad, kids can easily craft grandpa and grandma a fun, wintery treat.
What a fun and creative holiday gift idea! I bet your kids will want to keep this one for themselves. Imagine this DIY reindeer towel hanging in the bathroom during the Christmas season.
Grandpa and grandma are going to love it!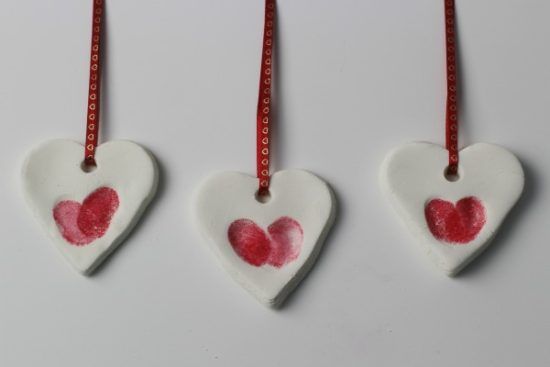 More homemade ornaments for the Christmas tree! I truly love making crafts like this with the kids. Plus, this is a no-fail Christmas gift idea for nana and papa.
33. DIY Penguin Gift Bag – DIY Christmas Gift for Grandparents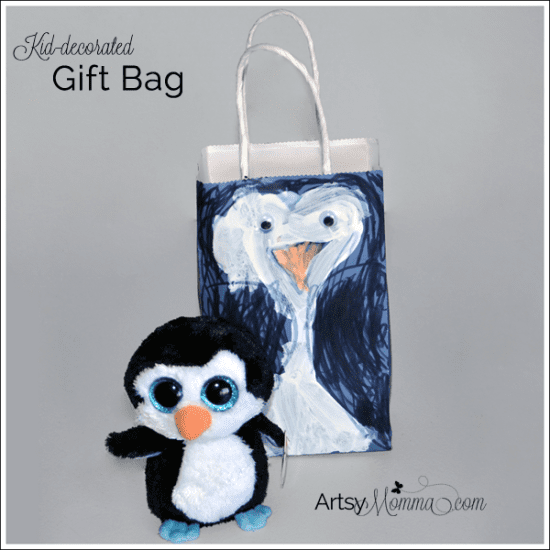 Finally, you've made all of these homemade Christmas gifts and now you need something to put them in. How about a DIY winter penguin gift bag for your grandparents?
Grandma and grandpa are going to make out like bandits, this year!
Suggested Read: 27 Homemade Christmas Ornaments
---
What Will Be the Next DIY Christmas Gift for Your Grandparents?
Wow! That's quite a roundup of DIY gift ideas for grandparents. So, your kids are going to be busy this holiday season. Hopefully, that won't mean that you'll be super busy, too. Haha! Although, if your appetite for arts and crafts wasn't been fully satisfied just yet, here are some ideas for Christmas presents for your mom.
Honestly, most of these homemade gifts are pretty easy to put together. Also, if you're anything like me, you probably have a cupboard filled with craft supplies just waiting to be used. If not, your local dollar store can help you out for an affordable price. Or, you can use this craft list as an excuse to go to Hobby Lobby. Woohoo! Now that sounds like a good time, my friend.
As we already know, grandparents are special and they love their grandchildren, dearly. Honoring them this Christmas season with a homemade gift is probably one of the sweetest things your children can do. Therefore, grandma and grandpa will cherish these homemade treasures forever. You see, gifts that the grandkids make with their own hands are priceless. Especially because these types of gifts come from the heart.
Ok, so now that I've got you feeling all sentimental, it's your turn to share some priceless moments with us. First of all, tell us which one of these DIY Christmas gifts for grandparents are you going to make with your kiddos. Additionally, please share your loved ones' reactions and give some pieces of advice on how you would improve our ideas.
Let me know in the comments section all of that! I can't wait to hear all about it! Also, keep in mind to have fun 🙂