If you have an artist in your life, regardless of their level, you have no doubt considered art kits for Christmas. Sales advertisements expound many proclamations as the "best" everything. How do you choose the perfect art kit for your artist?
While there are many factors that can contribute to your choice, our recommended starting point is to simply ask your artist. It is quite common for an artist to become fond of a specific brand of paint. Most will not be shy about giving you a detailed list with color selections, sizing requests, and other information.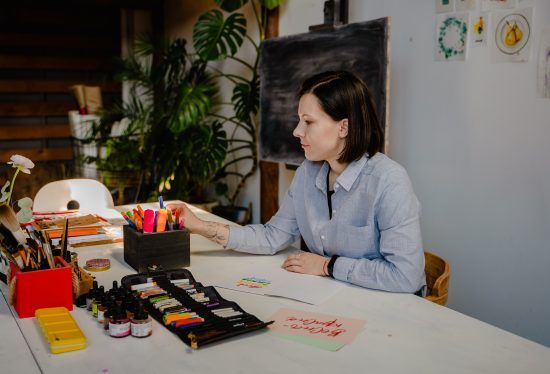 If you have an artist that provided you with a list that is wonderful. If, however, your artist shrugged and mumbled, "I don't know…" then you will have to conduct a bit of due diligence. That is why you're here we presume.
Defining Your Artists' Needs
What kind of artist do you have? Are they a doodler who likes felt-tipped markers? A pencil sketch aficionado with an affinity for erasers? A watercolor painter with a flourish for pastels? Acrylic paints? Oil paints?
Figure out their preferred medium and you will figure out which aisle to head down in your search. Many artists work in various mediums depending on their mood. Perhaps they have traditionally concentrated on oil painting but now wish to venture into watercolor adaptations. The way of doing it always varies for each artist. Each one of them is unique and different in style. Thus, make sure to know their characteristics.
Determining what your artist needs or wants is the first step in having the perfect gift to place under your tree.
Recommended Read: 14 Best Christmas Gifts For Mom
The Different Types of Art Kits
This is where determining what your artist needs or wants is handy. That tidbit of knowledge will allow you to streamline your shopping to make a more informed choice.
Just a quick (and very basic) sampling of the different types of art kits:
No products found.

No products found.
In addition to the types of kits listed above, there are many combination kits available. Combination kits include supplies from several different mediums.
They are very handy for young artists that haven't settled on a favorite medium or people who enjoy working in several mediums.
Quality Art Supplies Do Make a Difference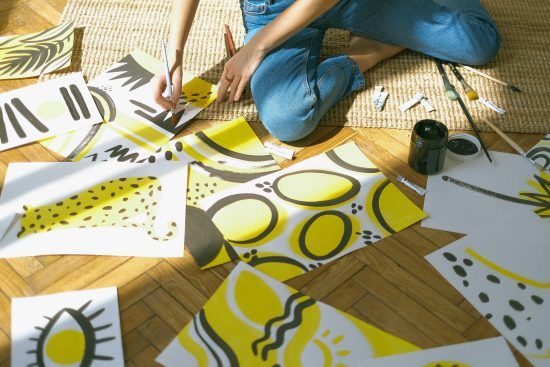 When selecting art supplies, quality does make a difference. If your artist isn't talking, don't be afraid to ask at your local art supply store. While you can save money with bargain brand paints, the color quality or lifespan may be less than optimal.
If you notice that your artist only has one specific brand of paints, don't buy them a different brand without asking first. While two brands may produce the same color, there will be slight variations in hue, texture, and how the paint applies to a canvas.
The bottom line on quality art supplies is that if you aren't sure, ask. Not all premium quality supplies carry a premium cost, so please don't base your selections on the cost. Buying the most expensive thing doesn't guarantee it the best.
A Quick Look Around
Let's look at some art kits! Since we could write a full-length book on the various art kits available but we don't have the space, we broke it down into general categories.
Sketching supplies are in the first category, followed by the three main painting mediums (watercolor, acrylic, and oil). We'll list some combination kits in the final section also. Something for all the artists!
Pencils, Charcoal, and Ink Art Kits
This is where it all begins. From an early age, we are handed graphite pencils, pens, and pieces of chalk to make pictures. While not everyone continues using these basic materials for art, the few who do truly appreciate quality supplies.
Professional Drawing Pencil Set
No products found.
No products found.
This 33-piece No products found. from Arteza has everything needed for pencil sketching. With 18 drawing pencils, 3 charcoal pencils, a white charcoal pencil, tortillon blenders, erasers, and more, your artist will enjoy hours of creativity.
The set is neatly packaged in a metal tin with form-fitted trays to keep it organized.
Inkonic Fineliner Pens
No products found.
No products found.
This 120 piece of No products found. from Arteza offers AP-certified pens. With a dazzling array of colors, these are perfect for your Manga artist, wildlife artist, or bullet journalist.
Quick-drying colors don't bleed and won't smudge the paper. This set is great for left-handed people because of the anti-smudge.
Professional Watercolor Pencils
No products found.
No products found.
This set of 120 No products found. from Arteza is a perfect blending of pencil-ease with watercolor beauty.
The pencils work like colored pencils, but adding water softens and blends the colors. This allows for brilliant shading and layering of colors. The entire set comes in a molded tin for easy storage.
Tombow ABT PRO Alcohol Markers – Basic Palette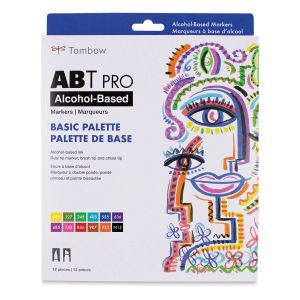 Tombow ABT PRO markers are the choice for many bullet journal enthusiasts. These dual-tipped alcohol markers add permanent, vibrant colors to any project. The brush tip and chisel tip allow flexibility for the artist to create thin, flared, or sweeping lines.
Colors can be layered, and a blending pen allows colors to be blended for unique looks. This set includes a stackable desk tray.
Staedtler Lumograph Drawing and Sketching Pencils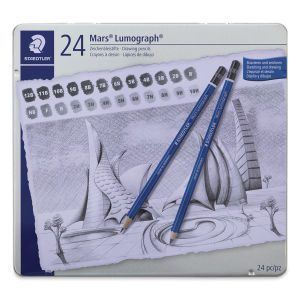 This set of 24 Staedtler Lumograph drawing pencils comes in a metal tin for easy storage. Each pencil has a graphite core in varying degrees from 8B (extra soft) to 6H (extra hard).
The degree of hardness allows artists to create differing effects. All pencils are pre-sharpened and ready for use.
Watercolor Painting Supplies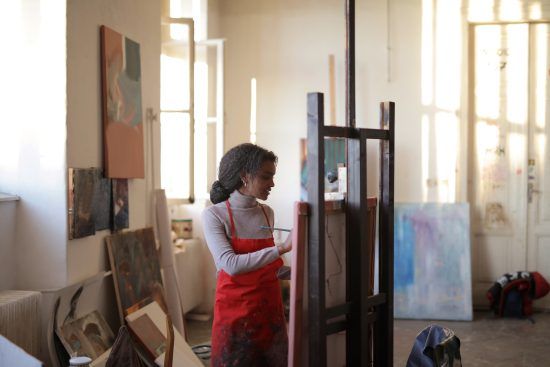 Watercolor painting sets are available as pan sets or tube sets. Pan sets are hard to paint pellets in a pallet. They need water to activate the paint. Tube sets are wet paint dispensed in a tube.
They apply very much like standard acrylic paints but can be thinned easily with water to achieve a "washed" look.
Pan sets are great for working on location or traveling. They store easily in their own pallet, dry quickly, and provide a versatile way for artists to express themselves.
Watercolor tube paints are great for studio work or classroom instruction. Watercolor artists design and create a large number of the greeting and special occasion cards we use throughout the year.
Pan Set Art Kits
We aren't going to break out each kit in this section. We found some excellent representatives for you:
Watercolor pan sets are an excellent way to try watercolor painting.
Tube Set Art Kits
Watercolor tube sets are well-suited to studio work. If you are transitioning from acrylic to watercolor, tube paints will help you settle into the new medium of watercolor. There is a wide variety of sets available:
Whether you select pan kits or tube sets, watercolor paints are a satisfying medium for old and new artists alike.
Acrylic Painting Art Kits
Many people enjoy using acrylic paints. They are versatile but dry fairly quickly, so you can paint them today and give them away tomorrow. Water clean-up makes maintaining brushes easier.
Acrylic paints are available in tubes and pourable bottles. For our purposes here, we will only highlight the tubed versions. Bottled acrylics are ore often used for craft and project painting, although they are also suitable for canvas work.
If you have an artist that prefers tube acrylics, some of these awesome art kits might be just the thing.
Recommended Read: Rudolph Nose Treats & Printable Gift Tags
Acrylic Painter's Starter Bundle
No products found.
No products found.
This No products found. includes a set of 60 tubes of Arteza paint and 28 pre-primed canvas panels. Your artist can get to work creating masterpieces as soon as they find a paintbrush, which isn't included.
Arteza colors are vibrant, smooth, and easy to work with, and the color and transparency index is printed on each label.
Chroma Atelier Interactive Artists' Acrylics – Set of 12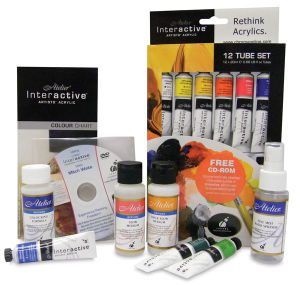 This Plein Air Painting Set from Chroma Atelier offers an array of 12 colors. The set includes drying and mixing mediums to help your artist enjoy painting outdoors, where drying conditions may be slightly different than studio painting.
Speedball Acrylics – Set of 6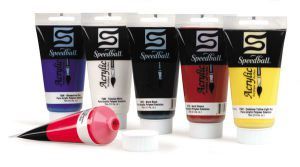 This introductory set from Speedball includes the basic color palette. Colors can be mixed to create every color on the spectrum. Speedball has built a name on vibrant, graphic colors in ink and paints, and this set displays its reputation in tubes.
This is an excellent starter kit for someone just beginning to work with acrylics, or an advanced artist looking for reliability in a paint set.
Metallic Acrylic Artist Paint, Floral Brilliance – Set of 8
No products found.
No products found.
The No products found. from Arteza includes 8 tubes of paints in shades of metallic beauty. Each paint is designed to accent and add flare to your paintings. Adding highlights with a metallic shimmer can greatly enhance nature-inspired paintings.
Daler-Rowney Graduate Acrylics – Set of 10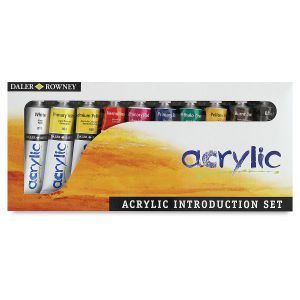 Although geared as an introductory set, this Daler-Rowney basic set of 10 colors provides a great base kit. Artists of all ages and ranges of ability will find inspiration within the tubes. This versatile paint set is an excellent way to show your artist they are loved.
Oil Painting Art Kits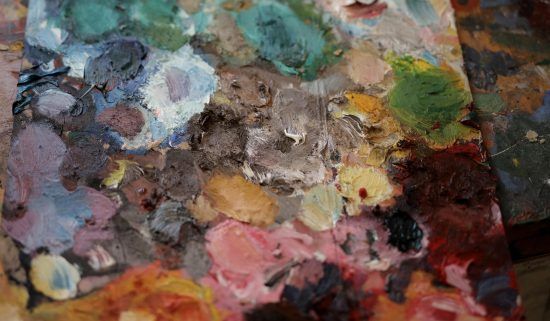 A discussion of oil painting would not be complete without discussing the brilliance of Bob Ross. For many years on PBS, Bob Ross brought us oil painting lessons with happy little trees.
Using broad strokes and a variety of techniques, Mr. Ross showed people of every age that they, too, could paint trees and mountains.
Rembrandt Artists' Oils – Basic Set – Set of 10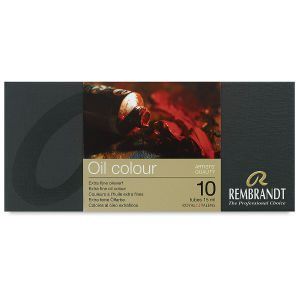 This Rembrandt Artists' basic set includes 10 tubes of premium quality oil color. In keeping with the Rembrandt name, these paints are professional grade. Each color is hued to perfection using top-tier ingredients and binders.
Oil Premium Artist Paint – Set of 24
No products found.
No products found.
Another offering from Arteza, the No products found. contains a selection of 24 color tubes. Arteza, although a newer manufacturer, has entered the scene and made a name for providing quality at affordable prices.
Their array of vivid colors, consistency, and ease of use speaks for itself. Your artist will find these paints easy to work with, including the creation of blending and layering effects.
Oil Painter's Bundle – Set of 24
No products found.
No products found.
The No products found. from Arteza is a complete set, although you will need your own brushes. The set includes 24 brilliant oil colors and a 14-pack of mini pre-primed stretched canvases. To make painting easier, they even included 5-inch mini easels to display your creations.
Grumbacher Pre-Tested Oils – Wood Box Set of 10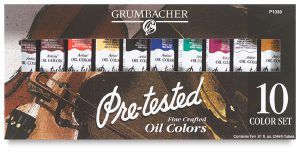 This beautiful boxed set from Grumbacher offers a selection of 10 colors in a finely crafted Cherry wood box. Also included are two badger hair brushes from Grumbacher's Series 910 line.
Grab a canvas and this set is ready to paint the world (or at least an image of the world).
Wrap It Pretty, but Don't Forget the Canvasses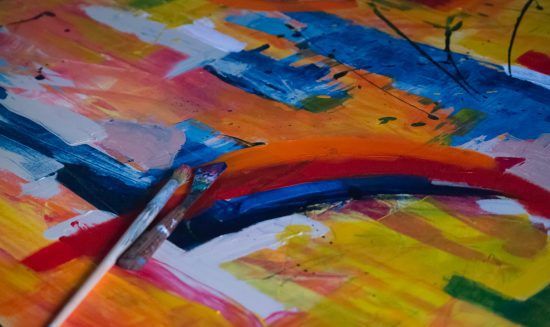 It's time to put on your ugly sweater and buckle down for a great holiday season. We hope that we made shopping for your artist easier. Remember to get quality supplies — your artist will thank you.
If you aren't sure what medium your artist prefers, combination art kits offer a variety of supplies. With that, here are a few really good combo art kits to finish up:
No products found.

No products found.

No products found.

No products found.

Vigorfun Luxury Art Supply

No products found.
What Are Your Favorite Art Kits?
Encourage your artist regardless of their age or ability. No one really thought Pablo Picasso was a good artist until abstract became the rage. It may be time to find a frame for that skeleton dog your kid painted in second grade. Hang it on the wall — be proud. If you want to improve, continue what you are doing. Keep on producing more art. It's the best way for you to develop as an artist.
Have a great holiday season and drop us a comment to let us know what you did to make your season awesome.
Last update on 2023-05-29 at 16:10 / Affiliate links / Images from Amazon Product Advertising API