Thank you to FloraCraft® for sponsoring this post – I'm currently a member of the Make It:Fun® Design Team.
I found my inspiration for this month's project by browsing the Make It:Fun® Holiday E-book that is full of such amazingly fun Christmas crafts and decorating ideas.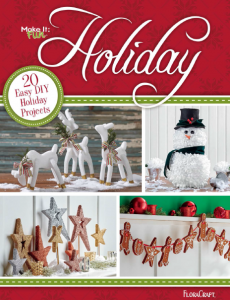 The Metallic Glittered Star Decor gave me the inspiration for the Christmas Tree cut-outs on my Merry Christmas Sign.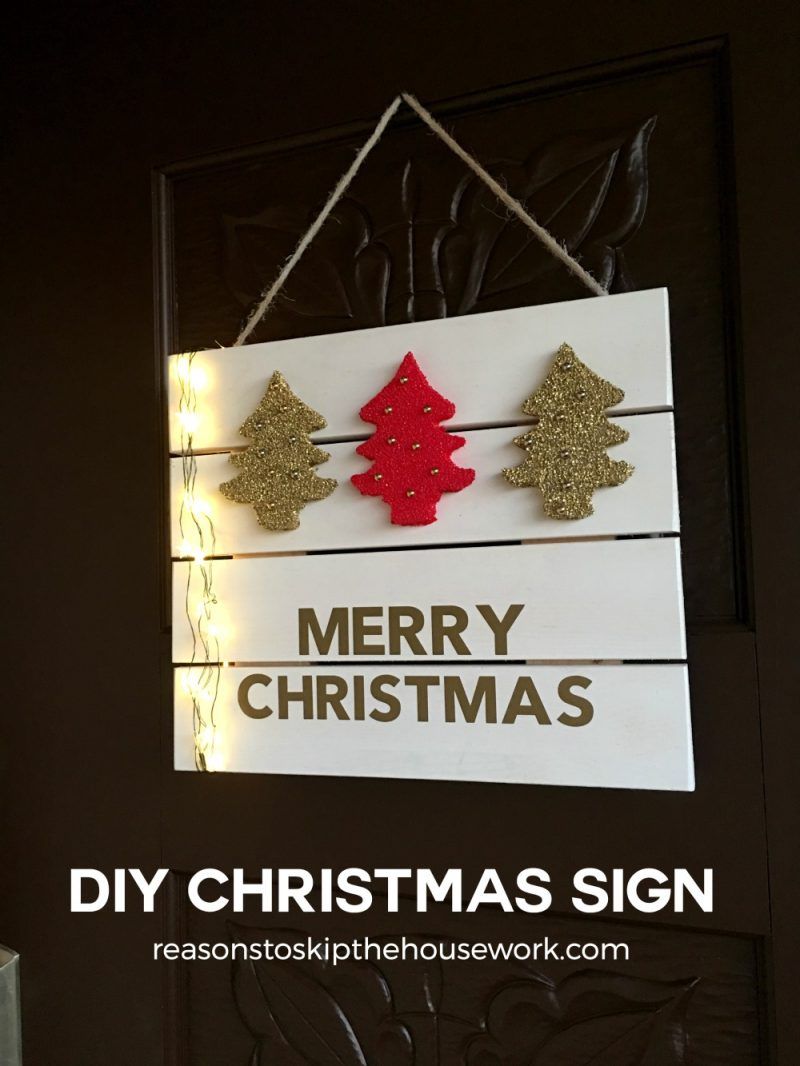 Supplies:
FloraCraft® Make It:Fun® Foam Sheets (I used a 12×12 sheet)
1 wood pallet sign (unfinished)
1 can White Spray Paint (the mini Short Cuts cans won't melt the foam!)
Cookie Cutters
Battery Operated Light String
Gold Vinyl
mini embellishments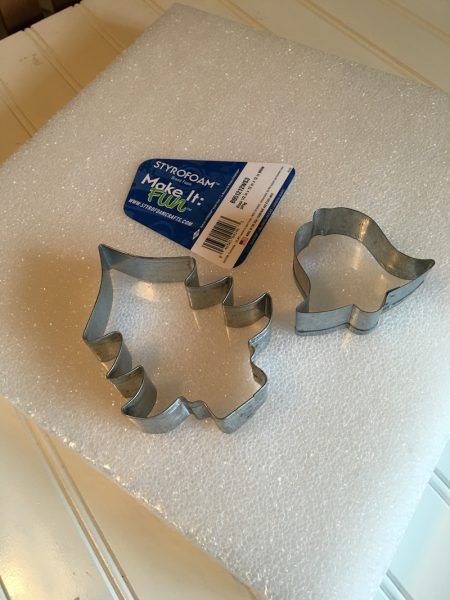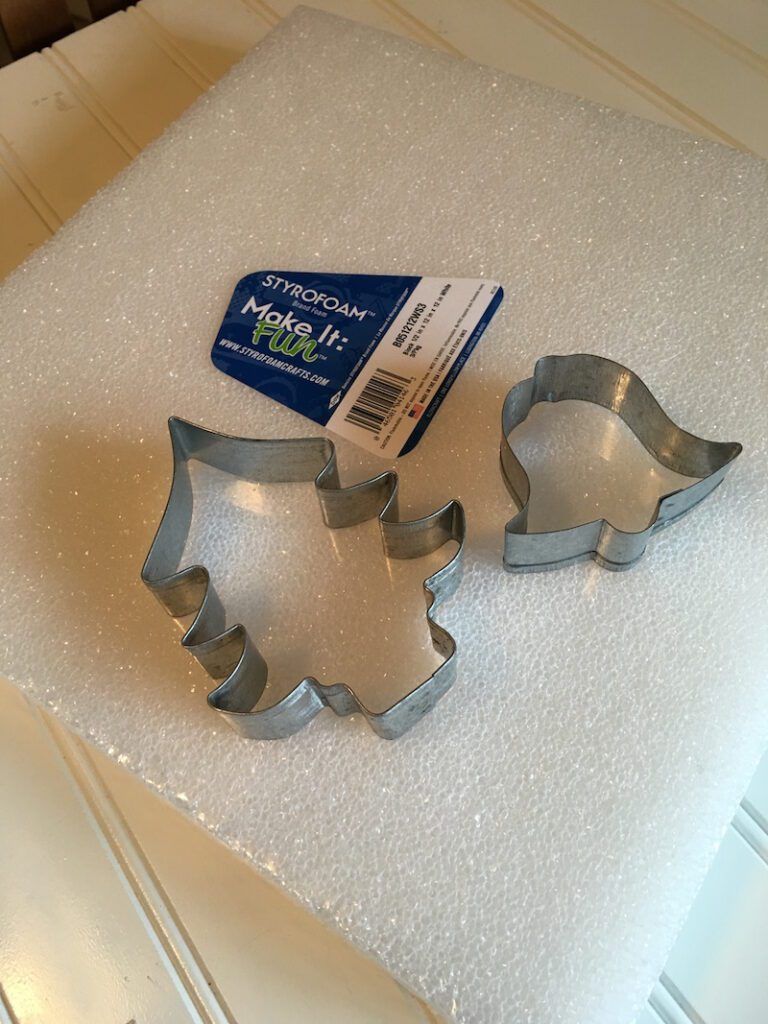 I started by using cookie cutters to press out my tree shapes.  I was going to do bells too, but the trees were all I needed.
Once I had the shapes pressed out, I spray painted them.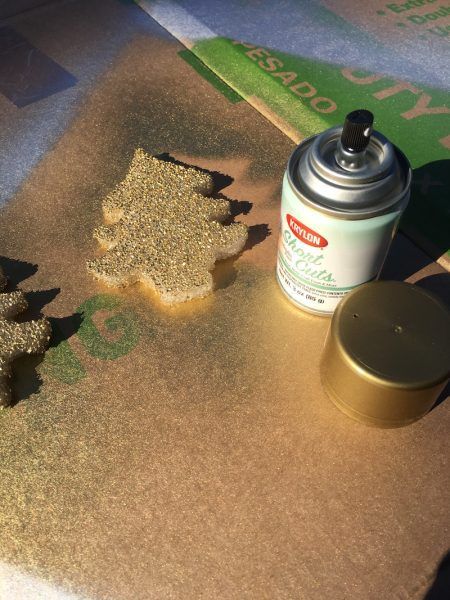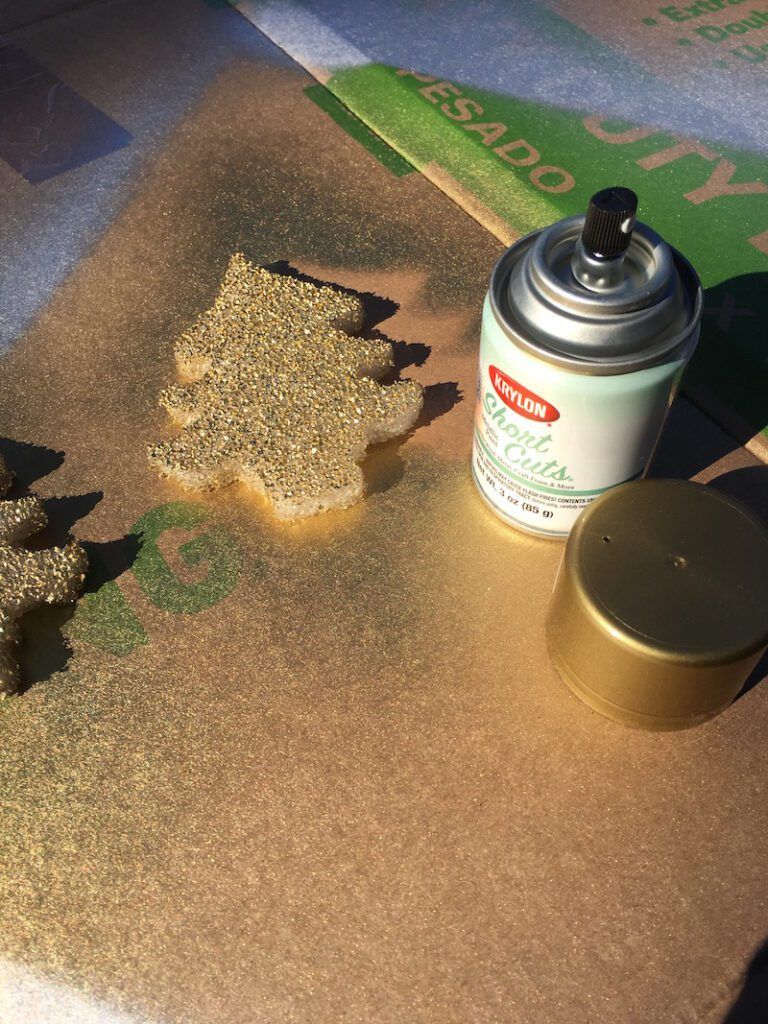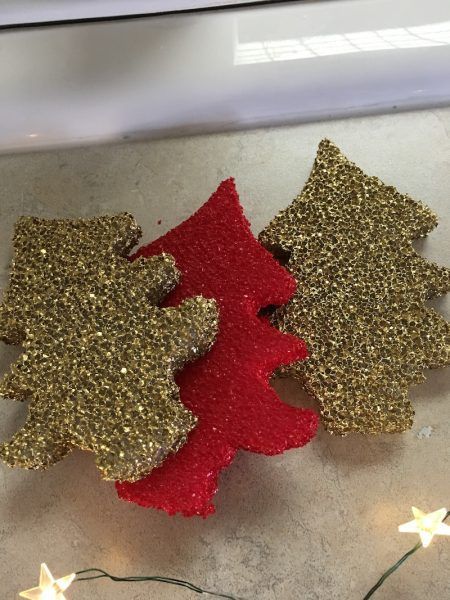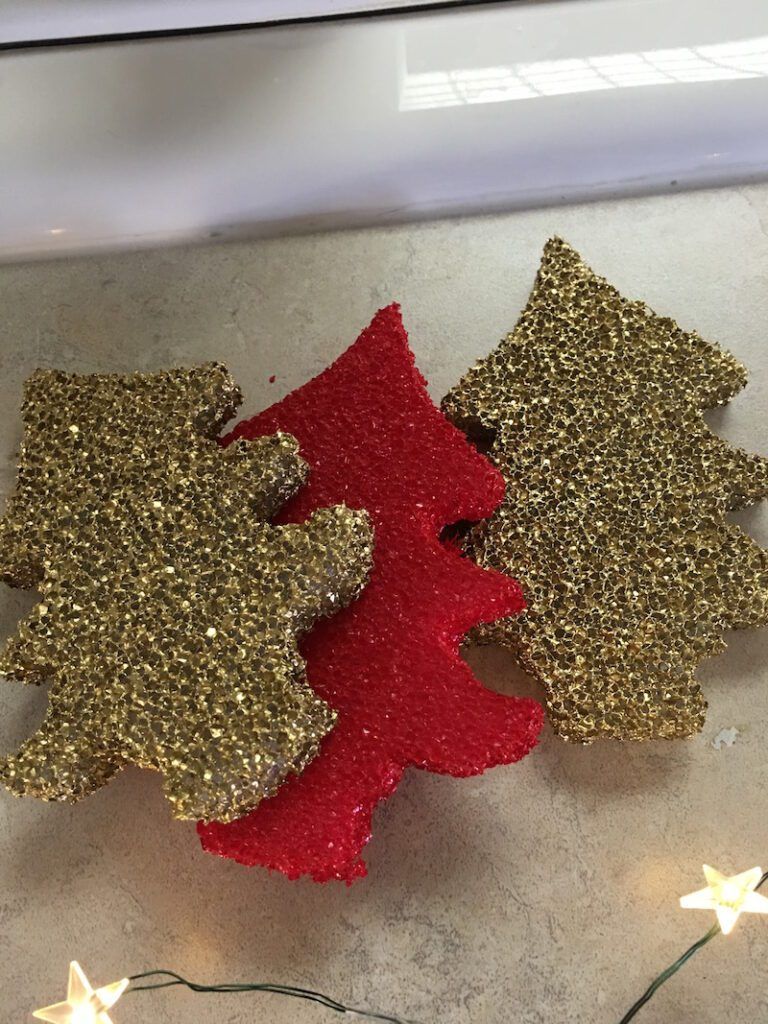 I picked up a plain wooden sign at Hobby Lobby and spray painted it too and hot glued my trees to the sign.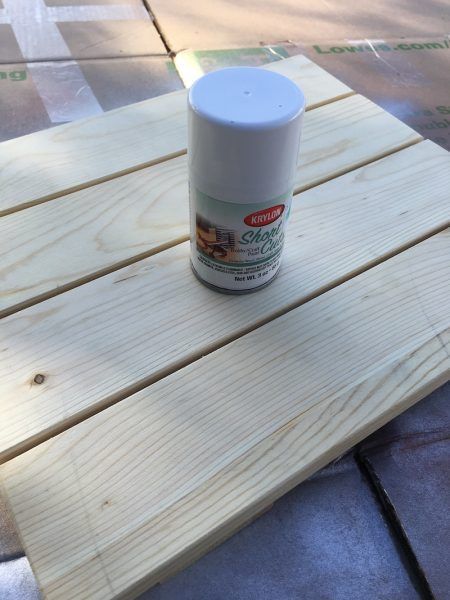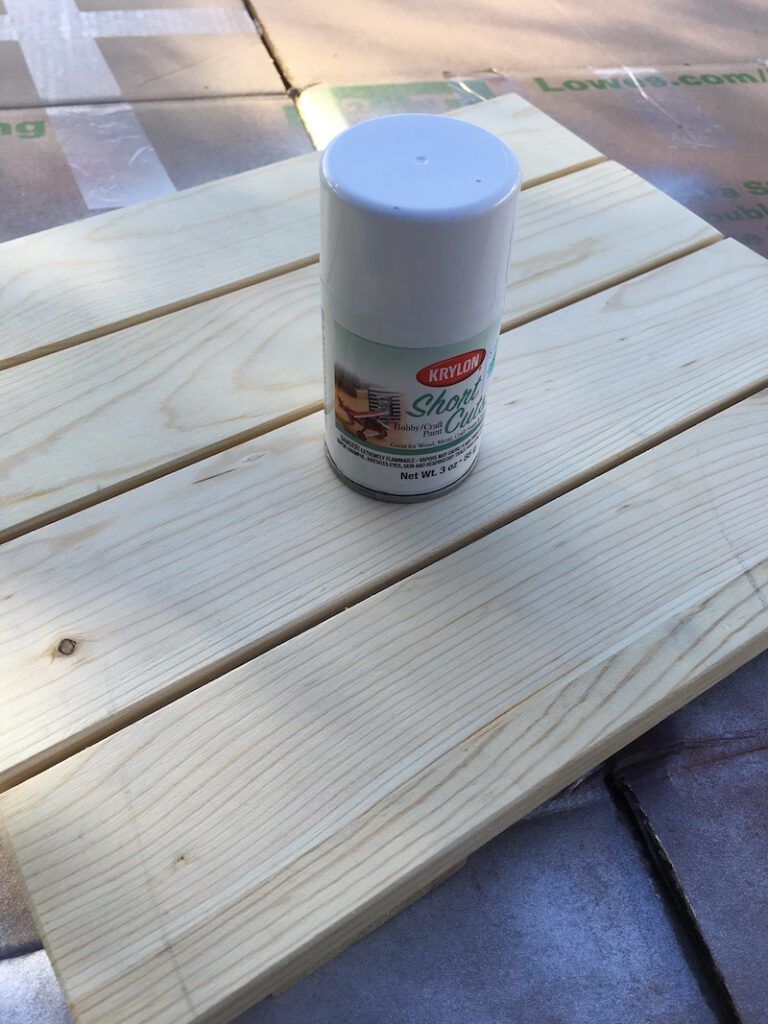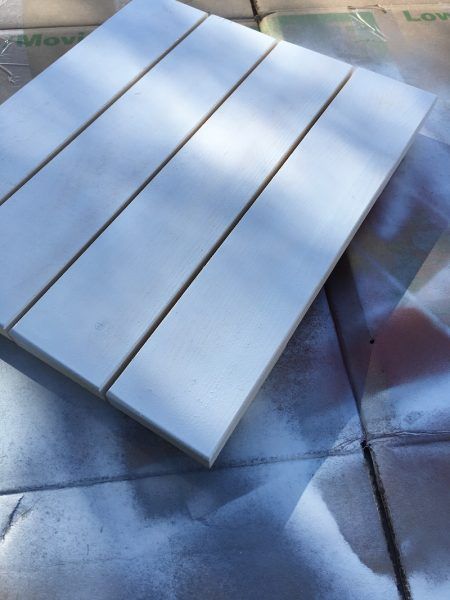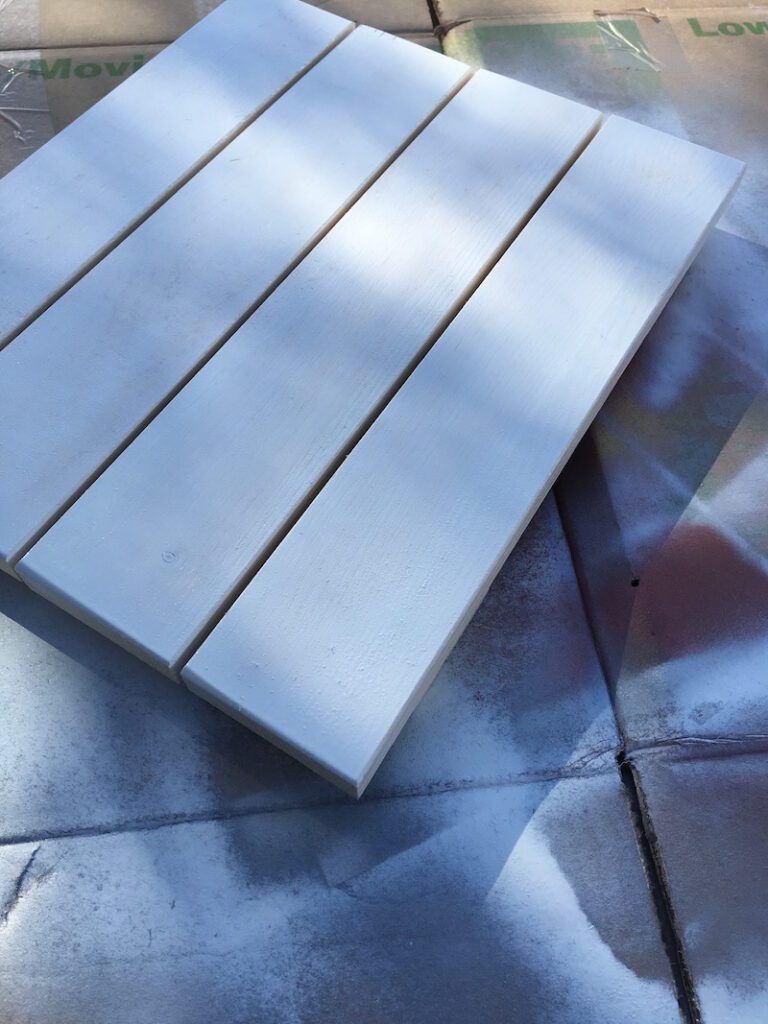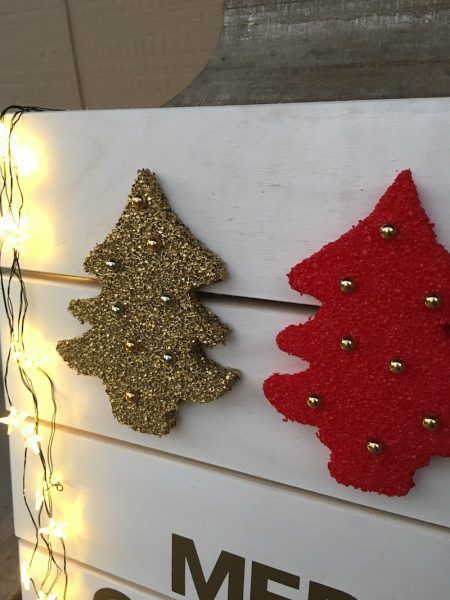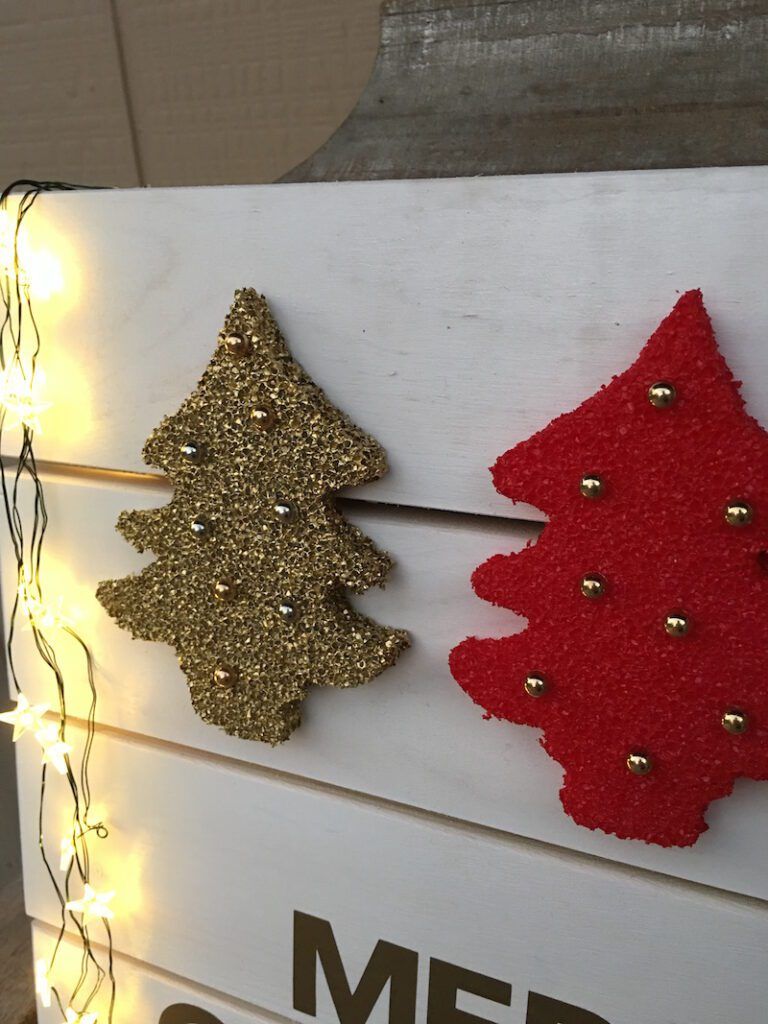 Then, I used my Cricut to cut out my letters and pressed them onto the sign.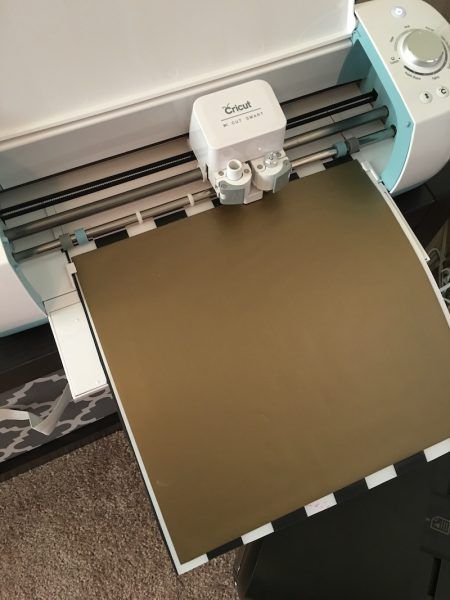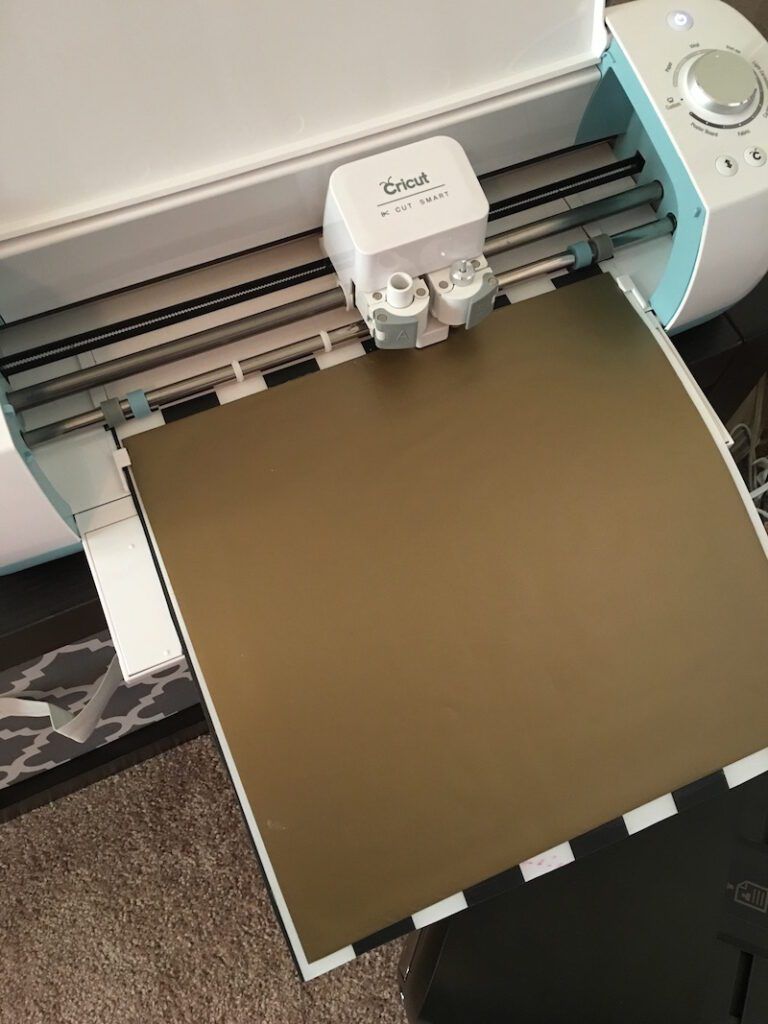 To top it off, I added a small string of battery operated lights.  My girl got to do the "ornament" hanging and used little gold and silver embellishments.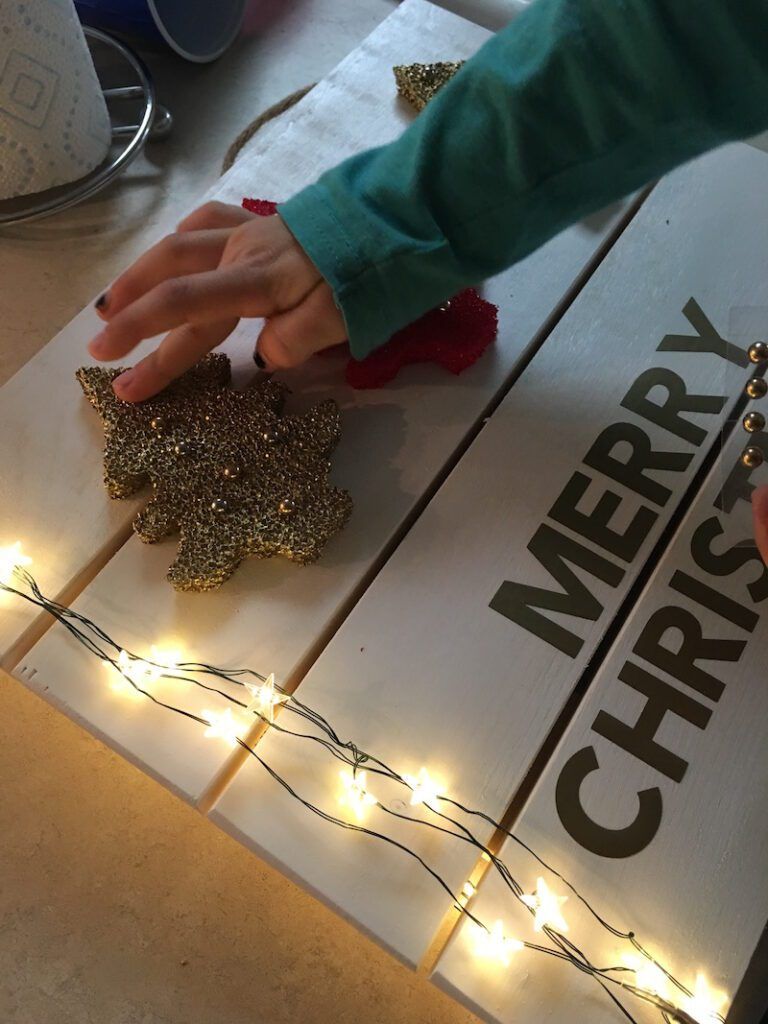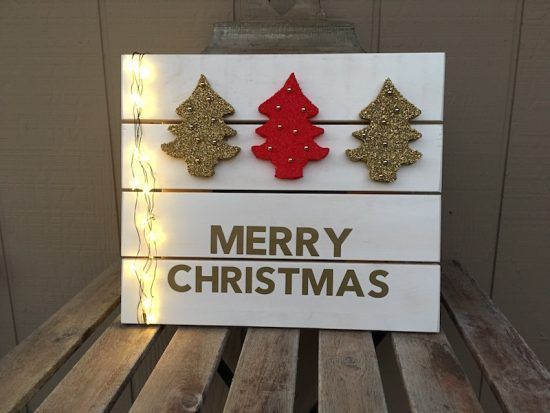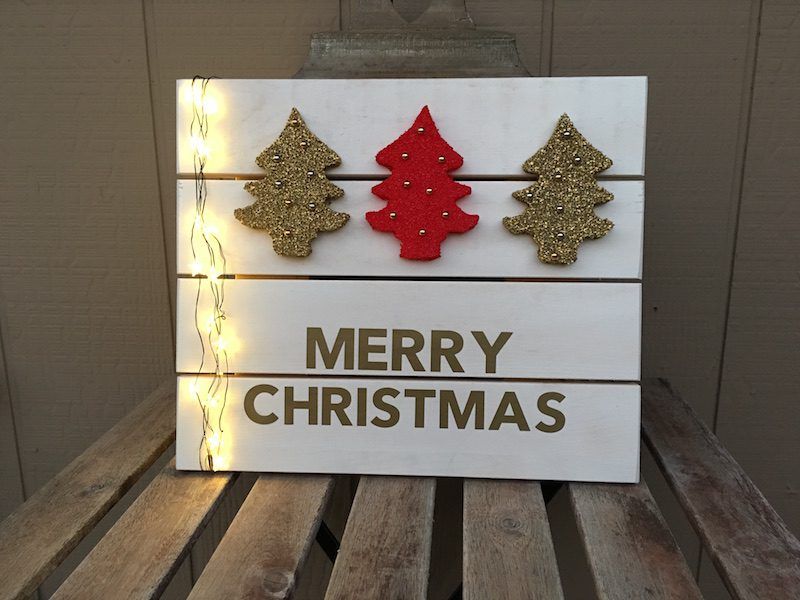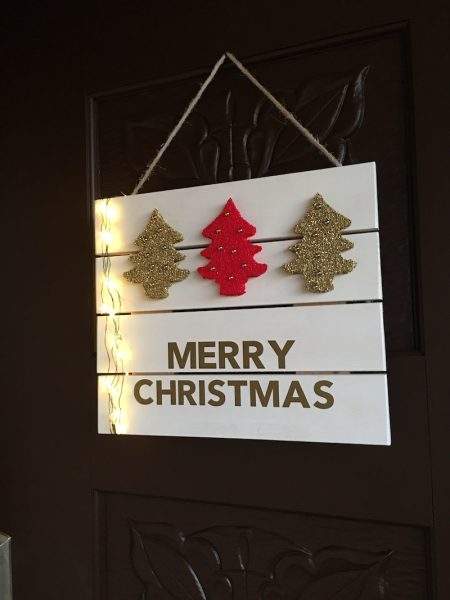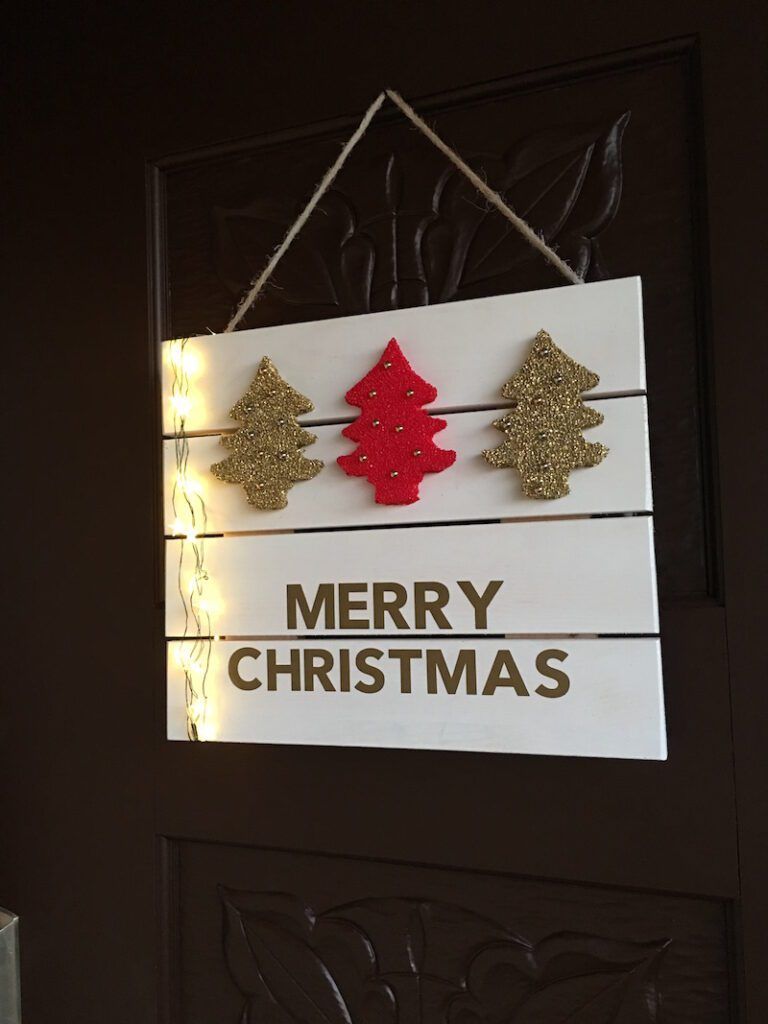 Be sure to check out the Make It:Fun® holiday e-book for more fun holiday decorating ideas. There are so many great ideas to spark your creativity!