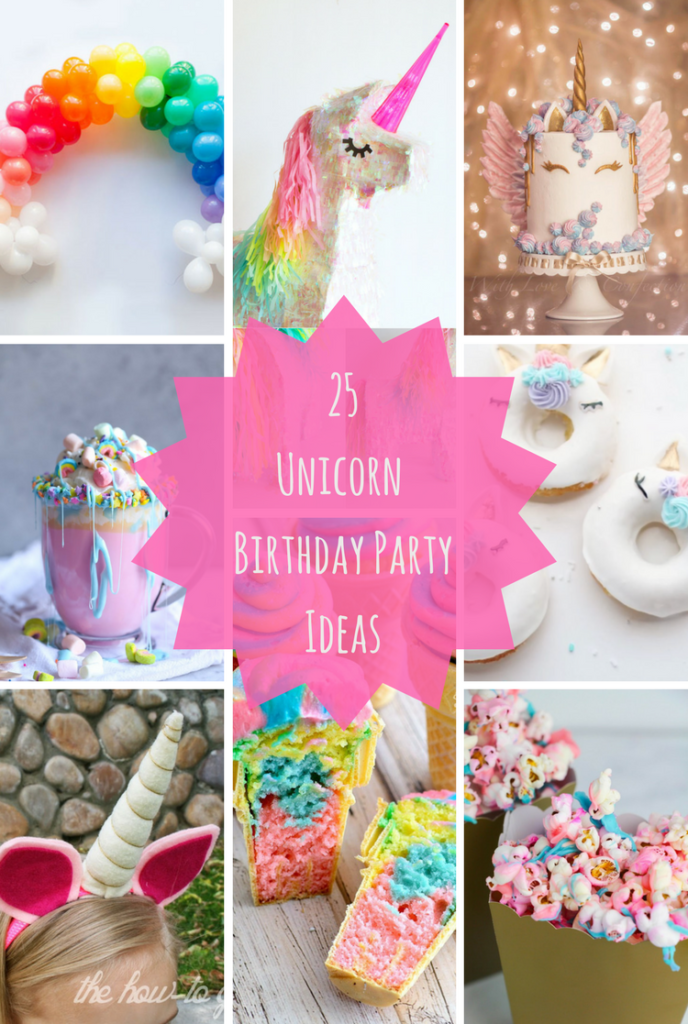 Ah, the unicorn—a dazzling, sublime mythical creature that has been beloved for years by kids and adults alike. Just one look at these beauties and it should be clear why they have managed to capture and hold the attention of so many. It's no wonder then why unicorn-themed birthday parties continue to be popular.
Sticking with a birthday theme has gone beyond cake, balloons, and some tableware. Everyone seems to be going all-out these days, matching absolutely everything from the games down to the outfits and party favors. There has never been a better time to go unicorn-crazy than with a birthday party.
You can do countless of things when you host a unicorn-themed birthday. There are rainbow-colored food, unicorn-themed drinks, balloons, headbands, and more. If this all seems to be a bit too much to narrow down, we have you covered.
In the following, you will find 25 of some of the best and most popular unicorn birthday party ideas. If you choose to do a lot of them or only one, it is certain to go over well with your guests. With these ideas, the birthday party you throw will be talked about long after it's over.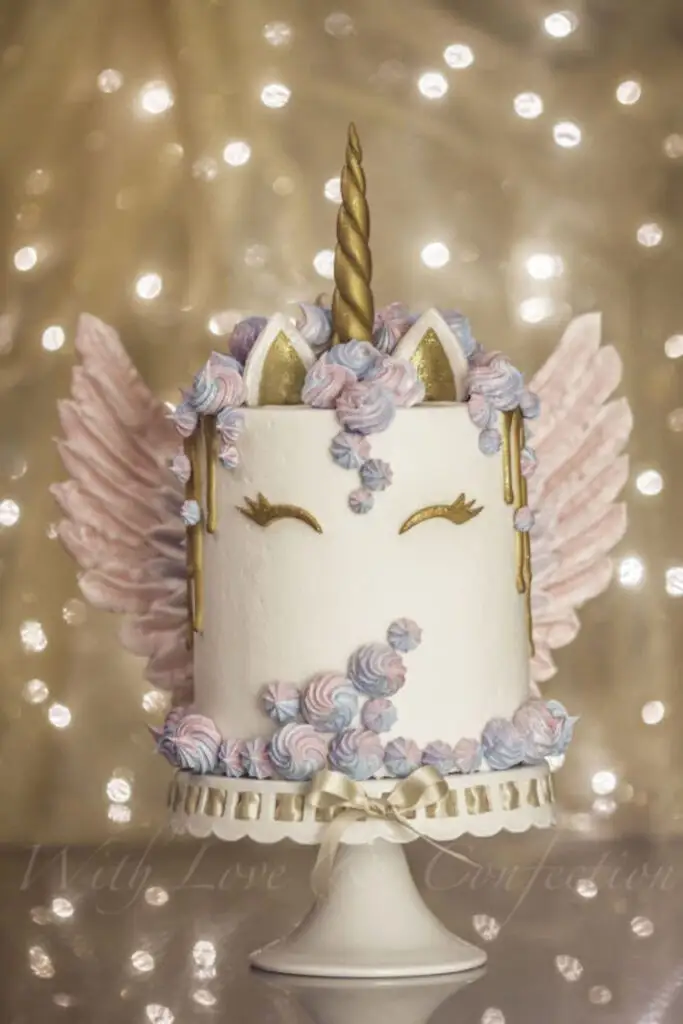 A cake is one of the most important parts of a birthday party, and what better way to celebrate in full-unicorn style than with this beautiful drip cake? It has everything you want for a unicorn theme. The gold horn is tall and glimmering, and the wings have an intricate pattern with a gorgeous color scheme.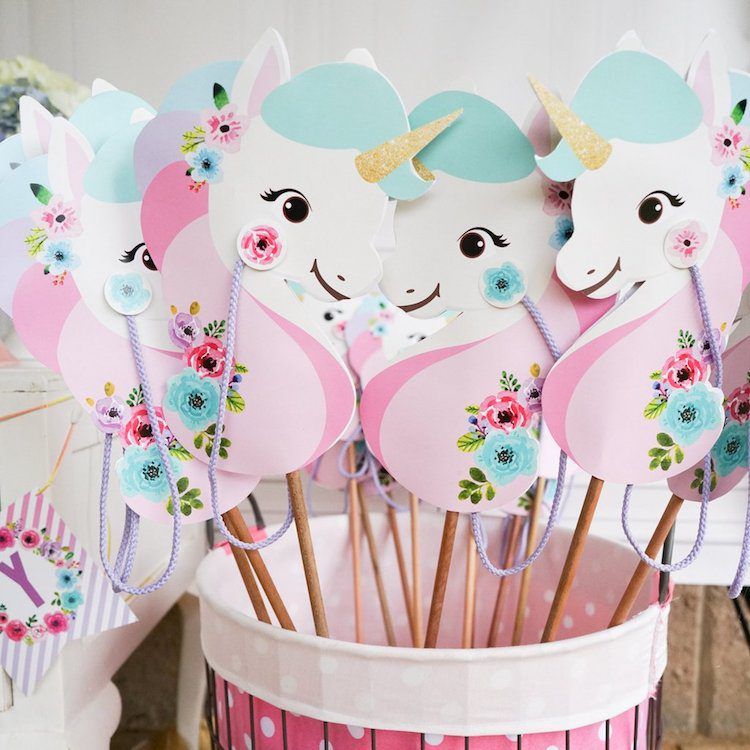 Here is something that's sure to keep your little party guests busy and happy. If you're having a party outside on a nice day, these unicorn stick horses are a sure way to get the kids playing with one another. Let them gallop on their own or even set up some fun races and give away cool prizes.
Pull Apart a Surprise Under this Unicorn Cake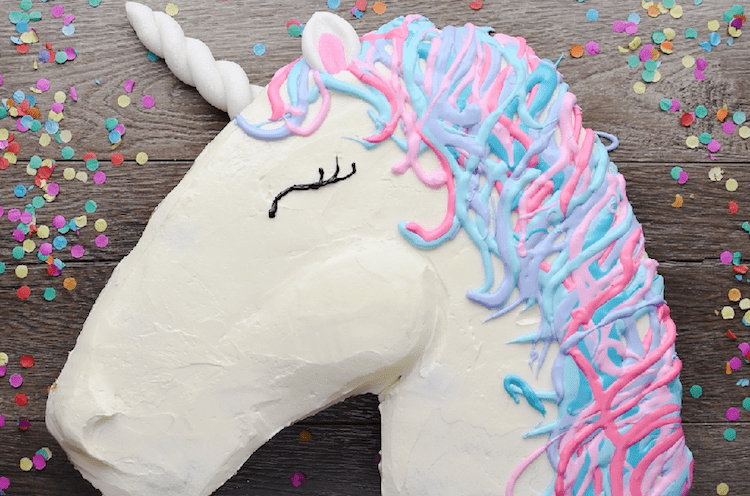 If you aren't looking for an entire cake to bake or buy, then a pull-apart cake will do the trick and still have guests impressed with your innovation. This one will add a more mystical touch to the party.
Kids will be fascinated with the colorful unicorn on top. Once they pull their cupcake out, they'll cheer in delight at the colorful sprinkles pouring out with each bite.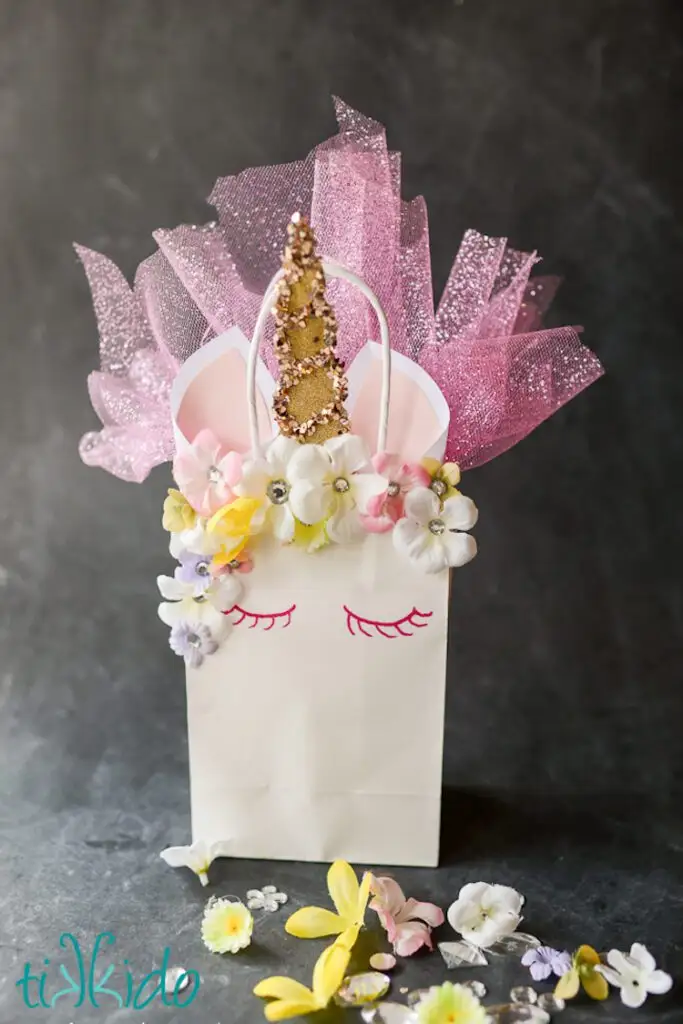 You're going to need something to put those party favors in, so why not go for a cool unicorn bag? One of the best things about this bag is that it starts out so simple. All you're using is a plain white gift bag and transforming it into a sparkly, fun unicorn. The kids can take home sweet goodies and a beautiful bag.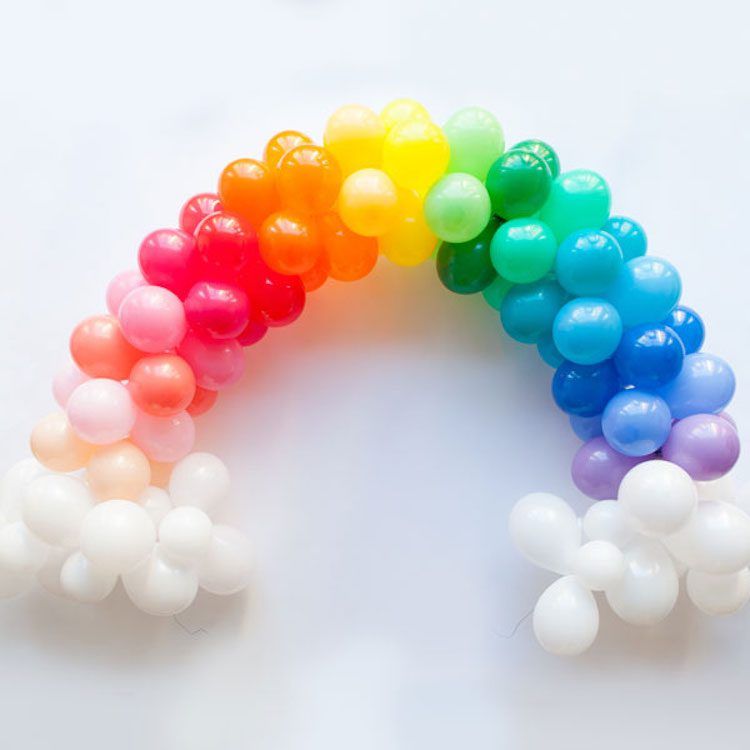 Balloon arches will definitely bring that "wow!" factor to a unicorn birthday party. These are cute, fun, and easier to make than people think. More so, they will instantly make your little unicorns feel as enchanting as they should be.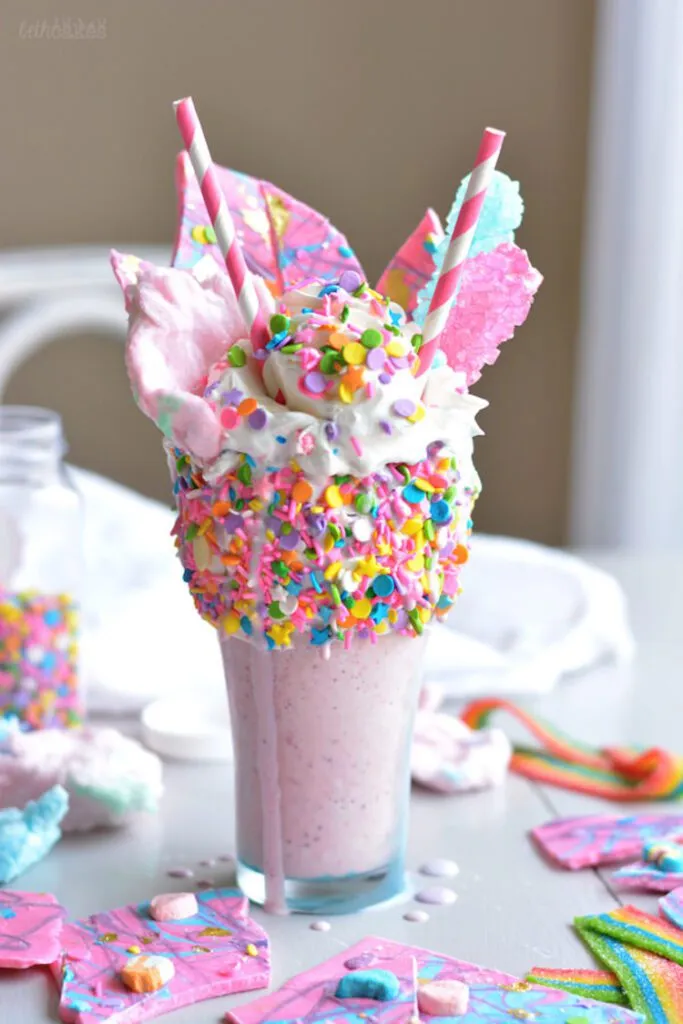 If you're looking for a way to mix up the usual ice cream bar, try your hand with a milkshake bar and create a unicorn bark milkshake. It can be done with little difficulty right in your kitchen too. Kids will flock to this colorful, overflowing treat that is as enchanting as a unicorn.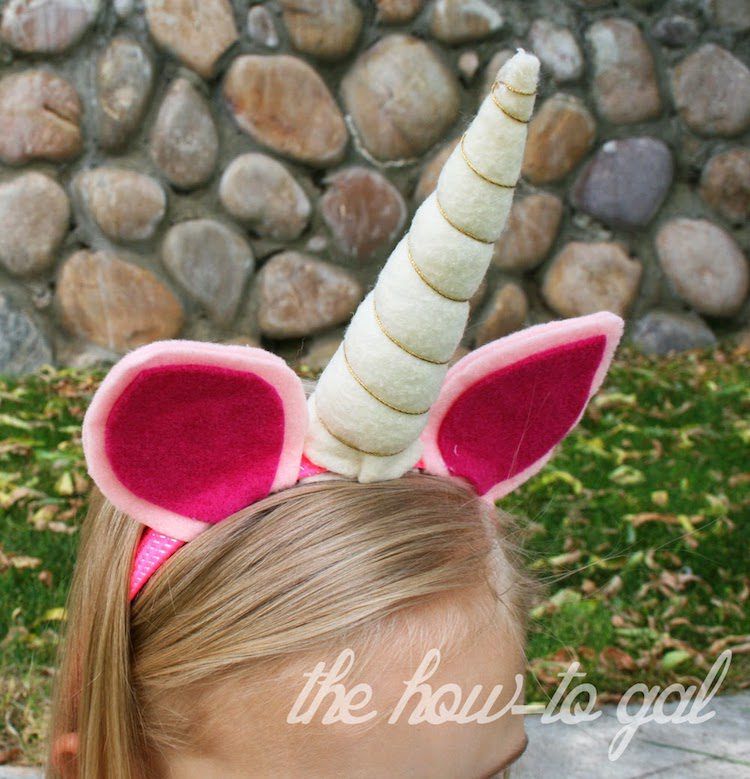 These DIY unicorn headbands are a wonderful way to let everyone at your party feel as special as these magical creatures. There are a few ways you can go about this too: make them yourself or wait.
Making them before the party does save on some time and helps if you have a lot of little ones. However, for older kids, you can turn it into a craft game. They'll just love being able to decorate and personalize their own unicorn headbands.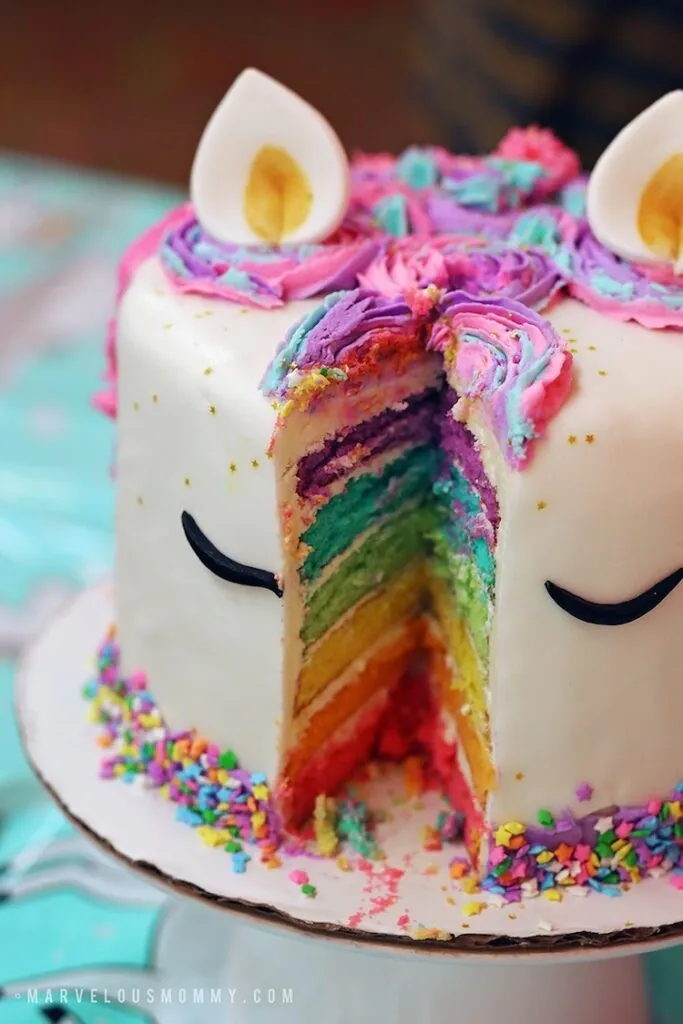 This DIY rainbow unicorn cake takes some time to do, but the end result will leave you (and especially the birthday kid) excited. The outside of this cake is beautiful as-is, and kids are sure to love the multicolored mane and glimmering gold horn. Inside they'll discover an even bigger, more vibrant treat.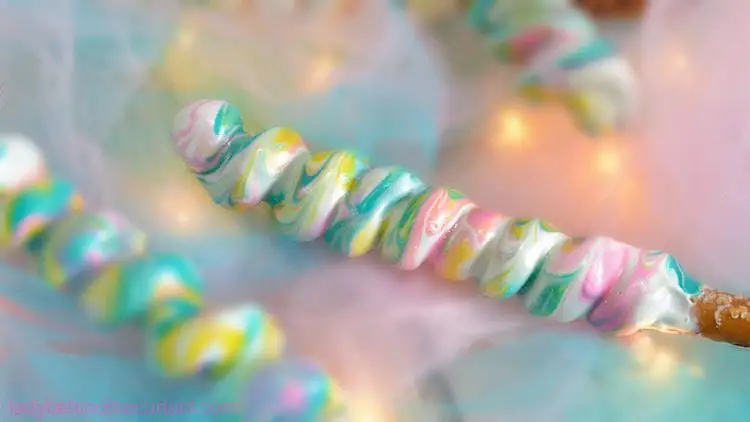 Pretzels are perfect to use as little treats whether during the party or tucked away in goodie bags. These beautiful unicorn pretzels combine sweet and salty effortlessly. Your guest will just be buzzing about them. They're not difficult to make either; you can even do them the day before and store them away.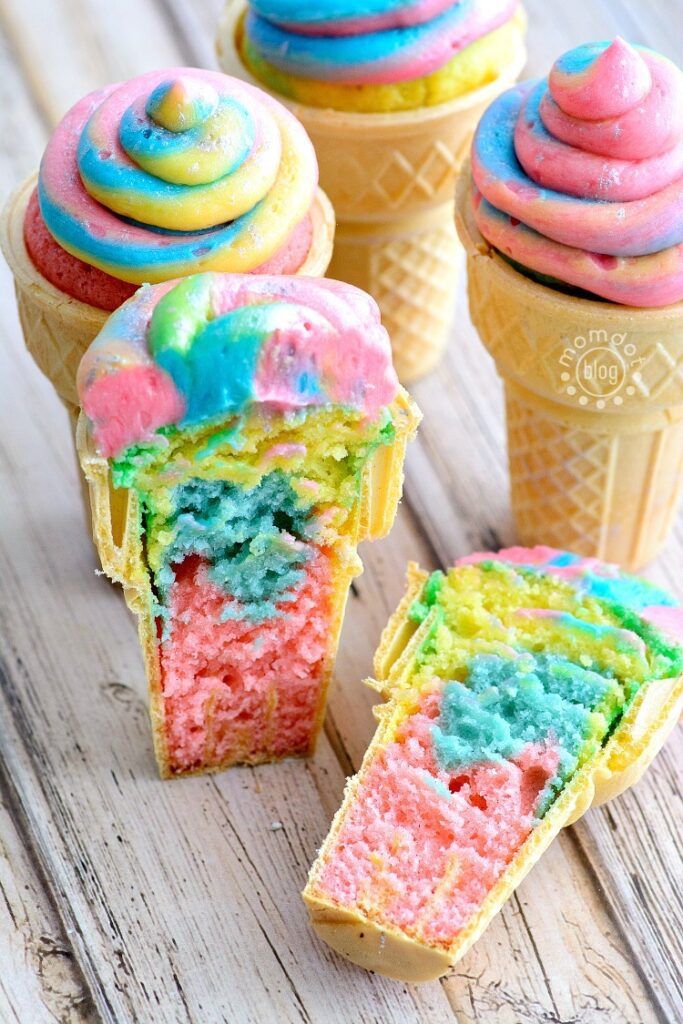 Everyone knows that unicorns poop rainbow, right? There's no doubt that kids will get a kick out of these unicorn poop cupcake cones. You can follow a number of different color schemes with this to bring out a true rainbow effect. They're a fun way to brighten up any birthday party.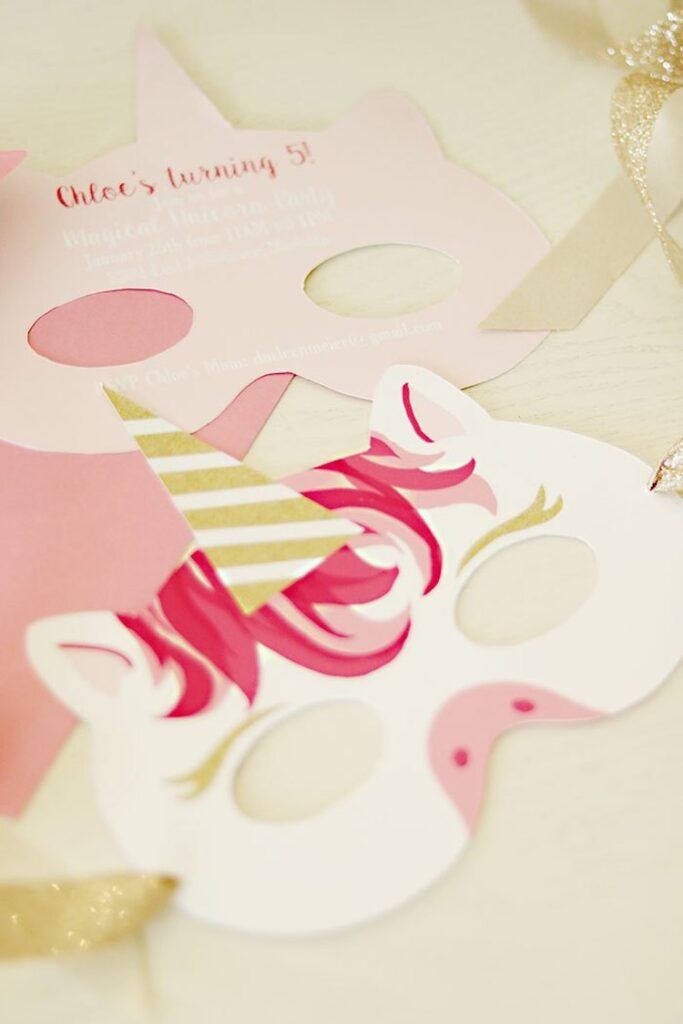 What a fun way to get your guests in the party mood before it begins with this simple yet cute unicorn mask. Nothing is quite as magical as being able to wear an invitation. The size of this is great too as you can fit the necessary party details on the back and still slip it into a standard envelope.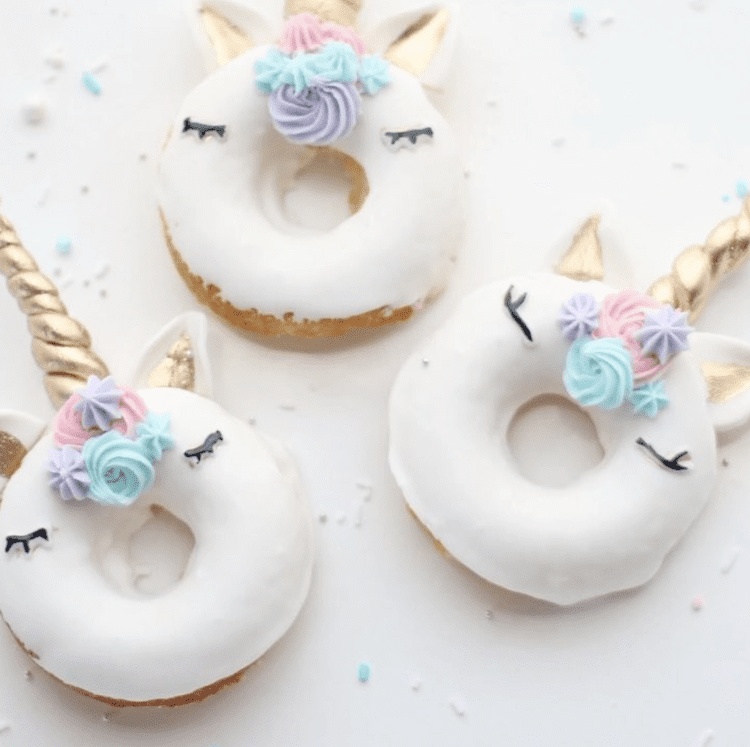 Otherwise dubbed the "donicorn", these are meant for any donut lovers out there. The decorations aren't overwhelming, in fact, they manage to be modest and striking all at the same time. They are perfect to add to a treat table where your guests can go crazy picking them off one by one.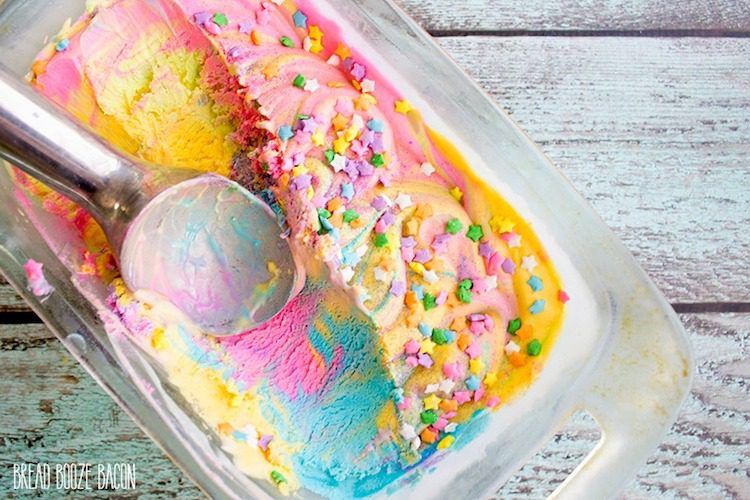 Talk about having a spoonful of magic. Unicorn ice cream is a delicious treat on those warmer party days. It's super simple as it's just typical vanilla blended with some safe food coloring. That's all it takes to elevate traditional ice cream into something that is worthy of a unicorn. Try it with cones or in bowls.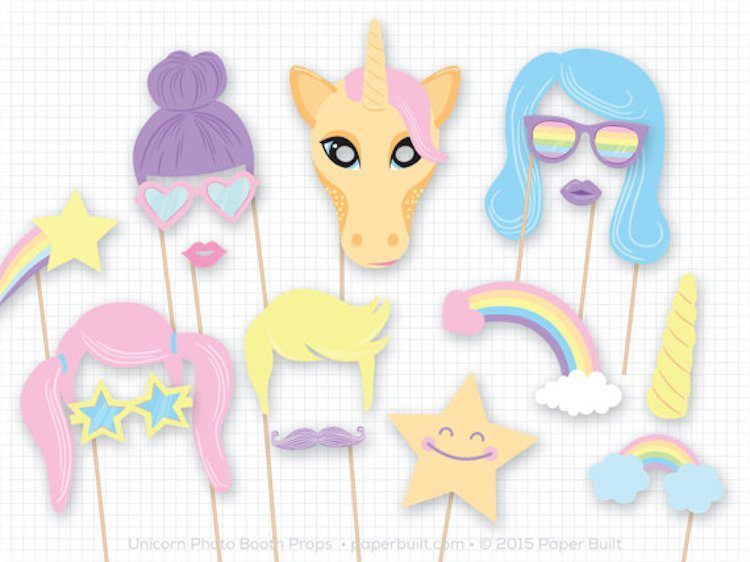 Adding in a photo booth has long been a party favorite. For a unicorn-themed birthday party, masks such as these will come in handy. They're bright, cute, and amusing. Kids will enjoy playing around with these in the photos and, as an added bonus, be able to take home some adorable memories of a fun party.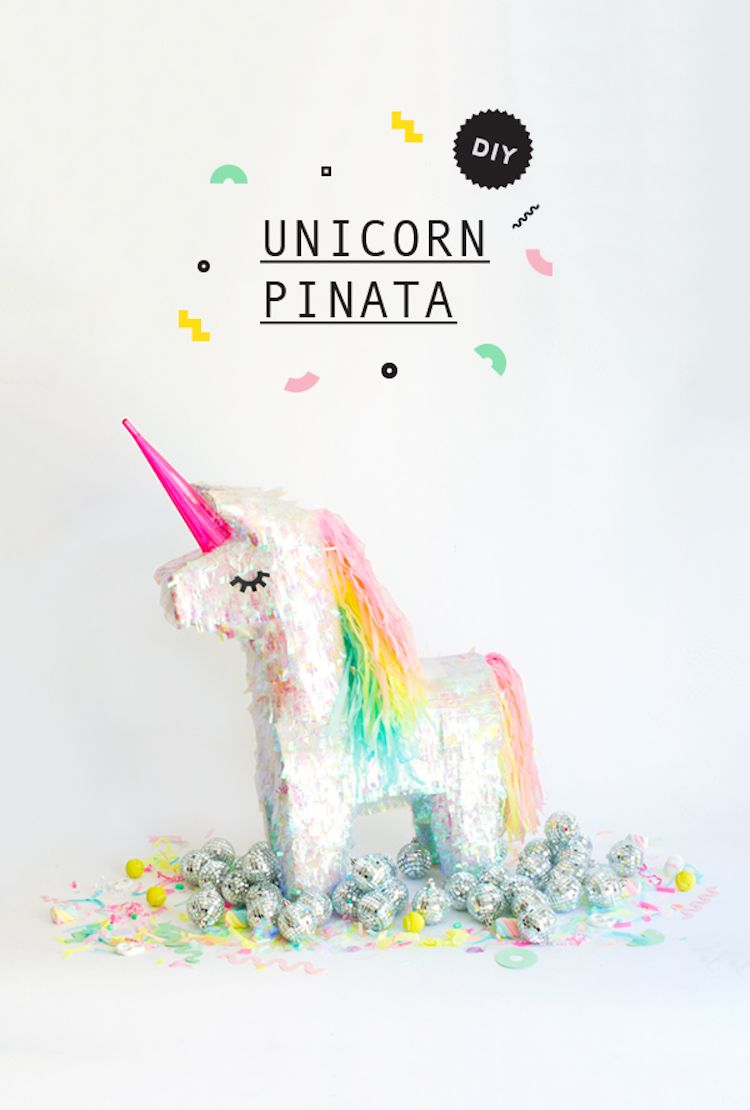 A birthday party gets a true festive kick once someone brings out the piñata. Guests will flock to the delicious treats that spill out of this cute unicorn.
This in particular though is a DIY project that isn't quick to complete by any means. However, it comes out beautiful in the end. It's especially useful if you just can't find a pre-made unicorn piñata in time for the party.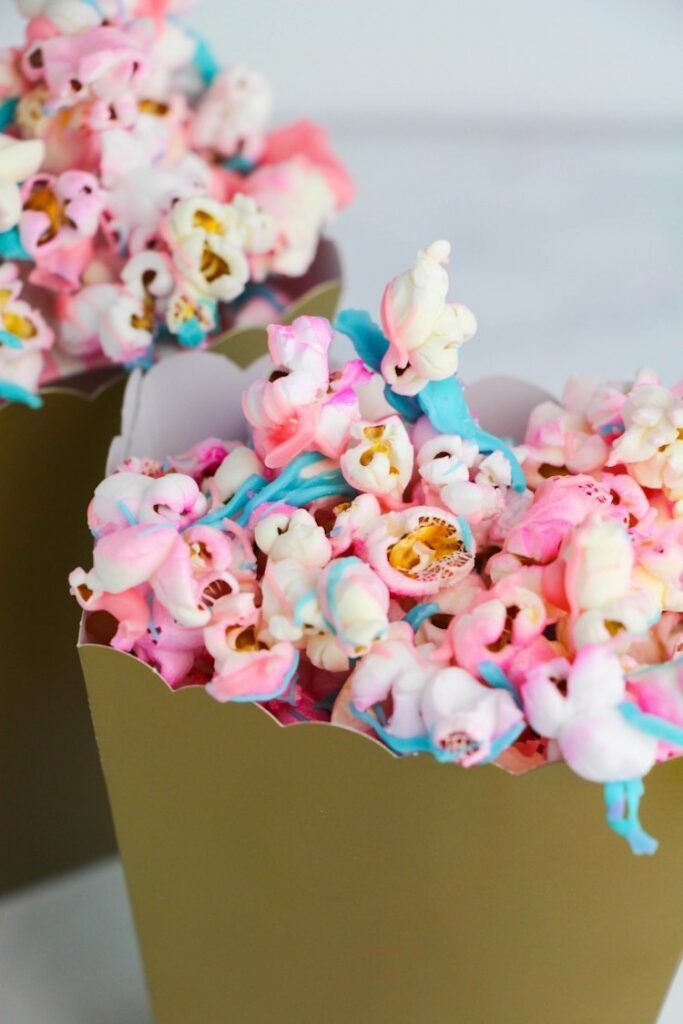 How simple and enjoyable is it making some popcorn for a party snack? To really add some flair and make it truly pop, try out this easy recipe that puts a unicorn twist on such a classic snack. Consider placing them in containers that are equally as appealing to stick with the theme.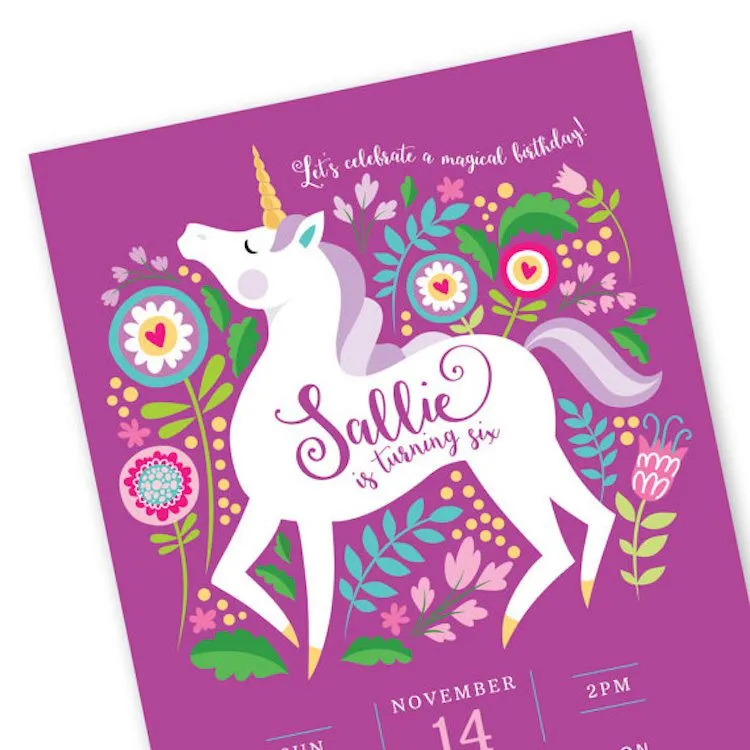 The right party invitation is an excellent indicator of the theme you're going with. So, check out this fascinating unicorn invitation that leaves no doubt about what the party is going to be.
Everything from the artwork to the colors makes it look like this invitation belongs more in a fairytale book. What makes it even more endearing is that there are a number of different color schemes you can choose to go with to personalize them some more.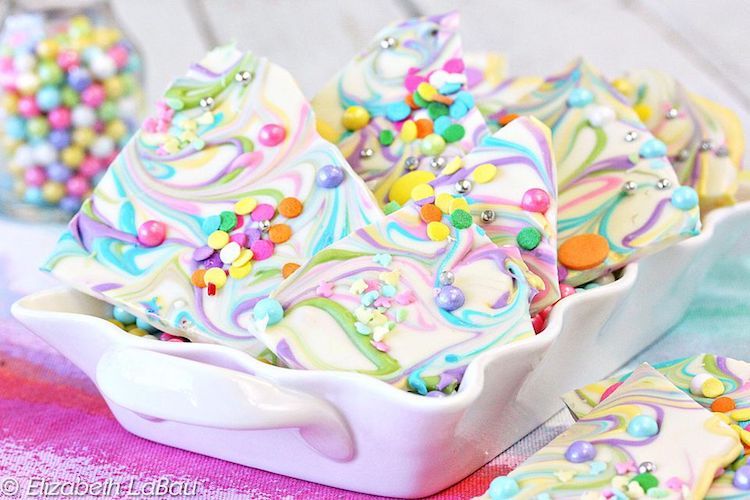 Whether you are looking to decorate another tasty sweet, tuck them away in goodie bags, or just have them sitting out on tables for anyone to enjoy, this recipe for unicorn bark does the job. It has amazing splashes of various colors. The rainbow sprinkles are perfect to finish them off with.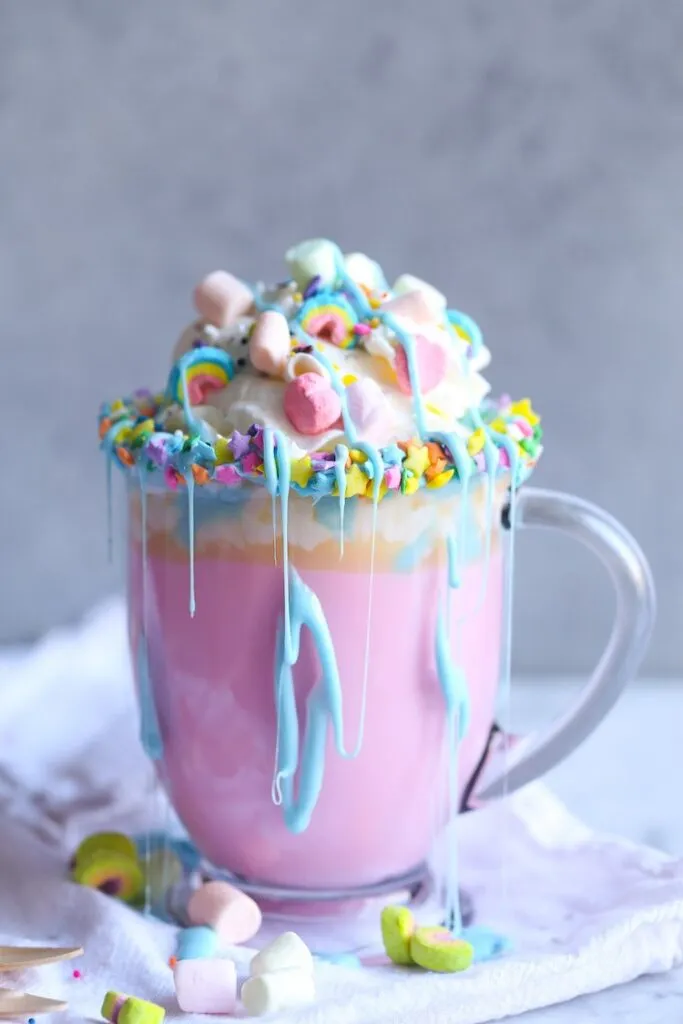 Not every birthday party takes place in warm weather that calls for ice cream and shakes. If you're looking for a way to warm up guests while still keeping the party fun, unicorn hot chocolate is the route to go down.
This dramatic drink is filled with rich, delicious flavor from the white chocolate to the tasty marshmallows on top that melt and blend wonderfully with the whip cream. Dose it with some sprinkles and you're really setting the tone for a comforting unicorn-inspired drink.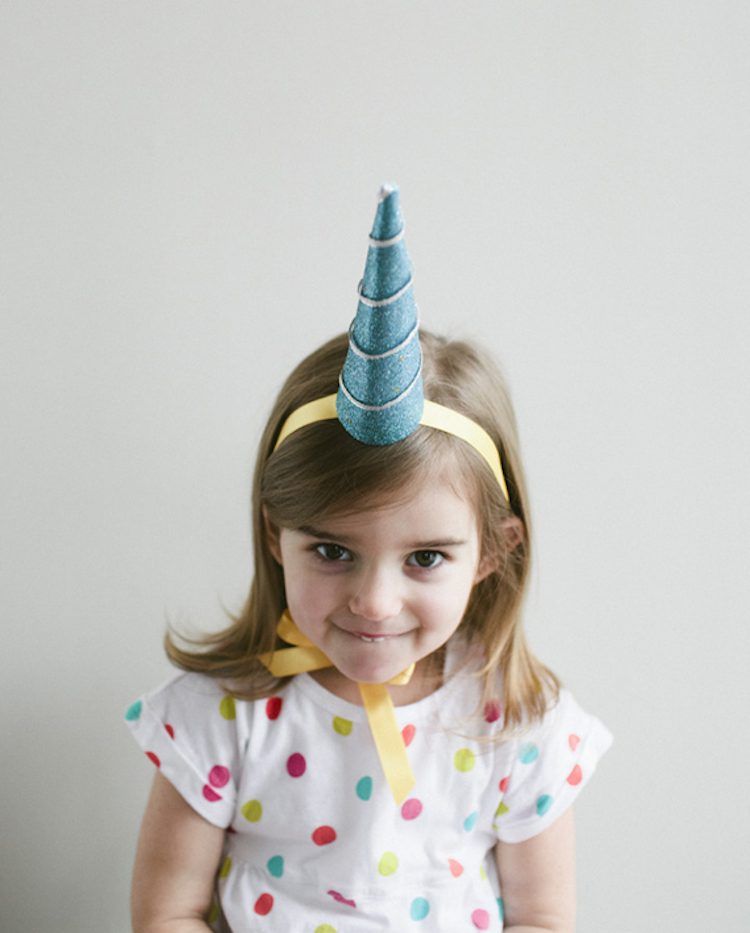 Do away with traditional party hats and go for unicorn horns. This DIY project will easily put a smile on everyone's faces. They are all made in a way that every kid, no matter the age, can wear and enjoy one. Go for a rainbow theme too and make several different colors to give your guests more options.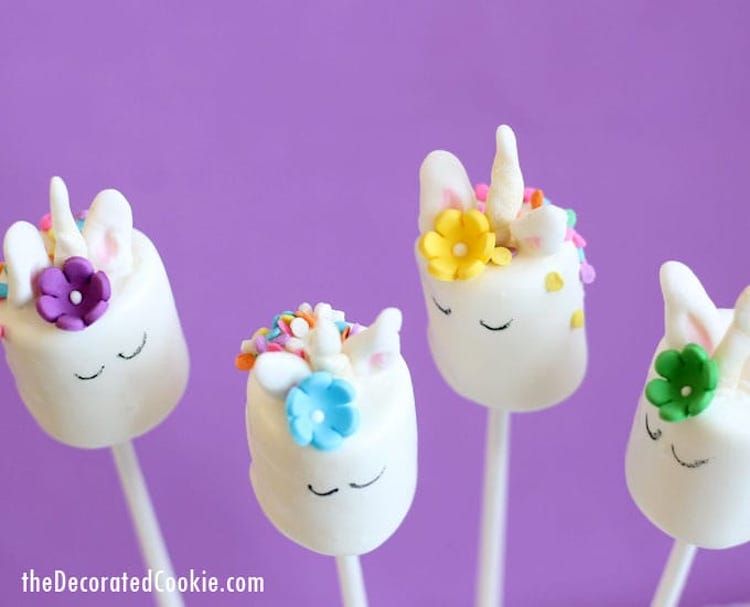 For those looking for a way to mix up marshmallows, this recipe gives you a number of ways to turn a marshmallow into a unicorn. They are so charming that kids will just pop them without care during a party. You can even decorate them differently so that each marshmallow pop is truly a unique unicorn.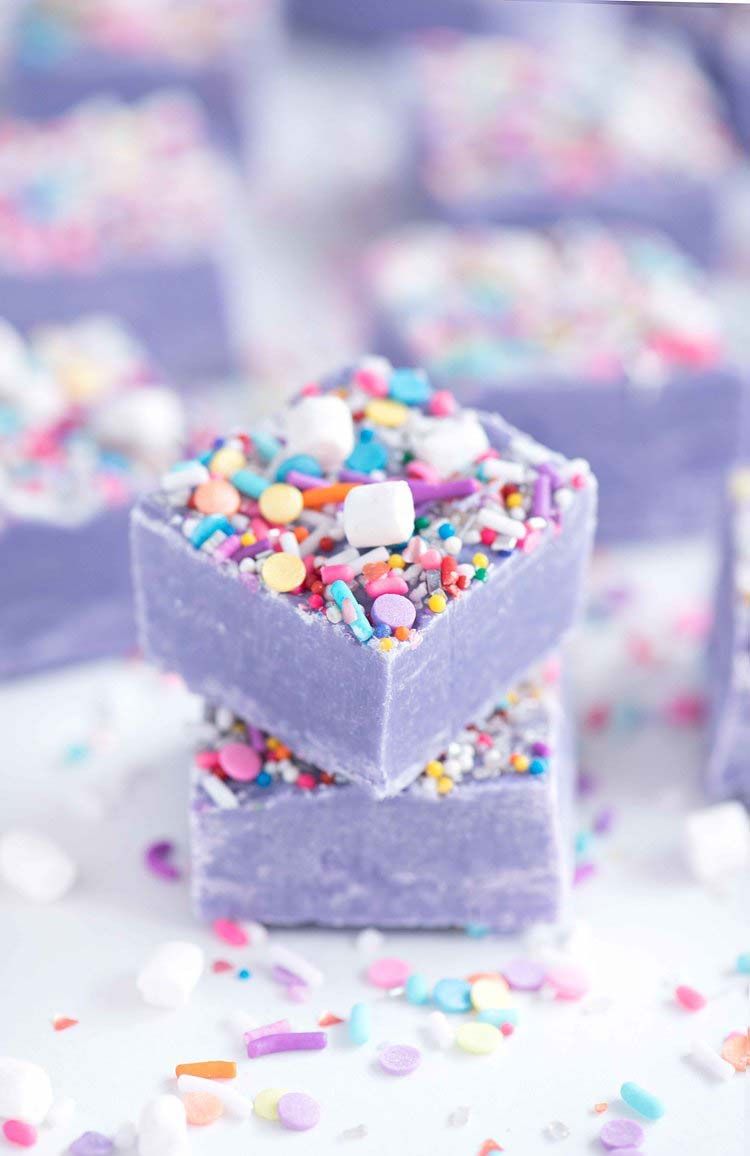 When your party guests see these fudge treats piled high, they'll be rushing to snag a piece or two. They are the perfect little dessert to go along with cake or even to take home as a 'thank you' treat. Don't forget to drown them in the brightest, most vivid sprinkles you can find to bring out the unicorn in them.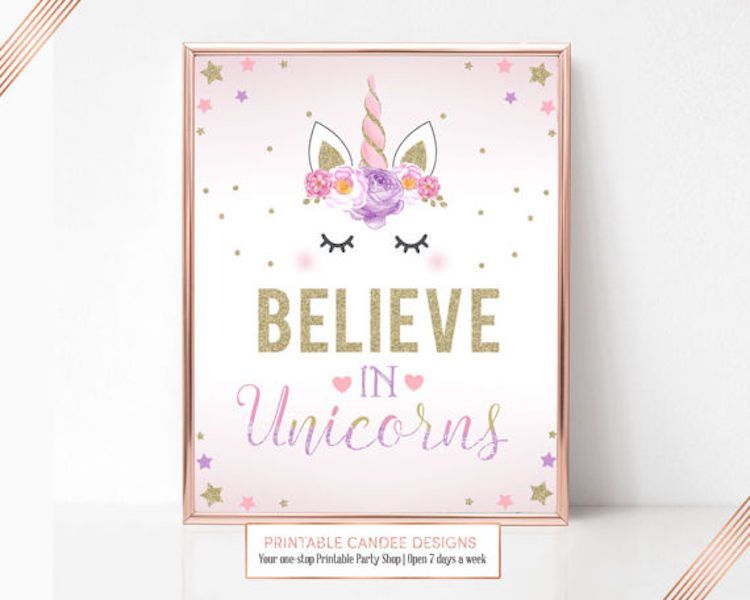 Setting down a sign for the birthday party is always a nice gesture. It adds to the decorations as it's typically the first thing your guests see. This unicorn sign will do the job of getting people into the spirit of the unicorn. It's just bright enough to get people's attention without overwhelming everything else.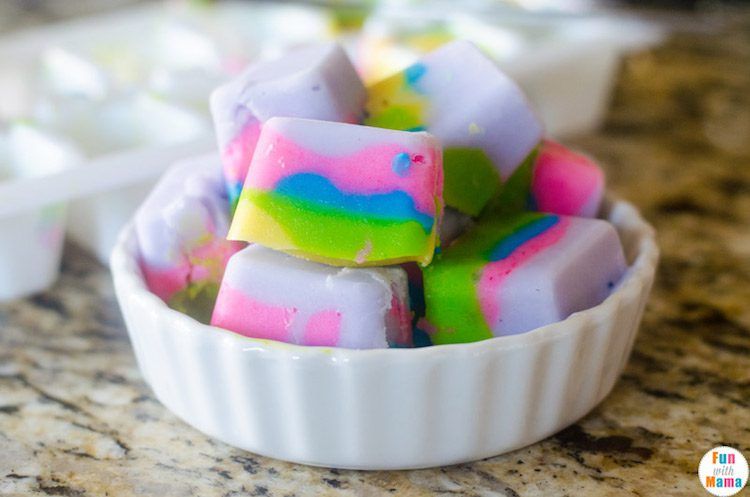 Yogurt bites are incredible, especially in warm weather where you just want something easy and not too heavy to munch on. Even the kids can help you make these before the party starts. It's a fun activity to get everyone in the right mood. These rainbow-colored treats fit right in with the rest of the décor.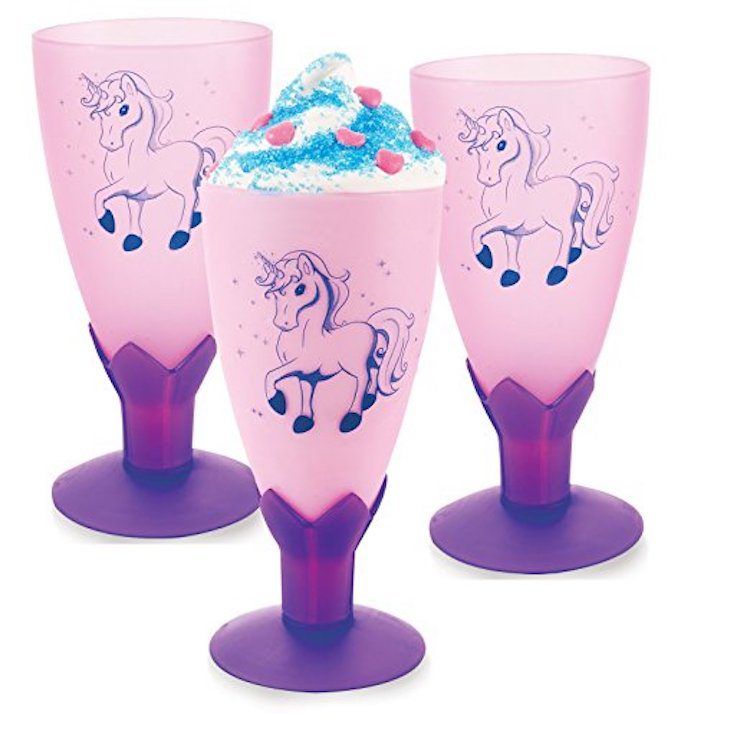 Why not serve drinks in these cute unicorn goblets? They are the perfect kid-size, and their style allow them to blend with whatever other decorations you have going on. To make things better, they're versatile. Don't want to use them to drink during the party? Substitute them in place of goodie bags.
Conclusion
Whether you are looking for a DIY project or just some ideas on what to shop around for, the above list should give you a good place to start. Each unicorn idea explained here will enchant anyone and make for a memorable birthday.
There is no need to tackle each item on the list, of course. If you feel like you can only handle one or two, then do one or two. Think you can knock out ten? Go for it. Just work at your own pace and have some fun while you do it. Remember: these are unicorns. These magical creatures are meant to be enjoyed.