Every summer in a young person's life is a milestone that often holds some of the best memories your child will later reflect on and cherish. Since summer-time is so highly regarded as the most fun time of the year for most kids, the idea of going back to school can often be a real downer.
No matter how old your child is, it is pretty universal that kids do not want the summer to be over and they may become depressed, irritable or unruly with the fact they must go back to school looming in a just a short time away. One way to cheer up your children and give them something to look forward to is to throw a back to school party for them and their friends.
Turn Around Anxiety and Fear, Make the Unknown Fun
Image source: Pexels
Some kids look forward to returning to school. They are excited about meeting new teachers, seeing old friends, making new friends or trying out for their favorite sports or extracurricular activities. However, not all children are extroverts and they may be afraid of routine changes, new people in their lives and taking on new tasks and learning curriculum.
Younger children often have separation anxiety. Children who are going through physical and mental changes and challenges may be afraid of fitting in and being accepted by their peers. A back to school party may be instrumental in helping children to overcome their fears by taking part in fun activities that include everyone.
One way to break the ice for a child who fears meeting new people or going back to school with kids they may not know well is to throw a back to school party and invite all of your child's classmates and their parents. You can call the child's school, learn who their teacher or teachers are and ask for contact information for your child's classmates.
If the school isn't comfortable giving out that information, you can take a pile of stamped invitations to them, explain your idea of throwing the back to school party and ask them to send them out for you to your child's classmates. Another idea is to get together with the other parents at orientation and pass out invitations.
You can also let your child tell you who their friends are, invite them, and then ask the parents of those children to include two or three other children not on the list. A back to school party will allow for the children to participate in fun activities together, encourage them to get to know each other in a non-stressful atmosphere, and it will allow the parents to meet each other and observe how their children interact.
Why It Is Beneficial to Meet Ahead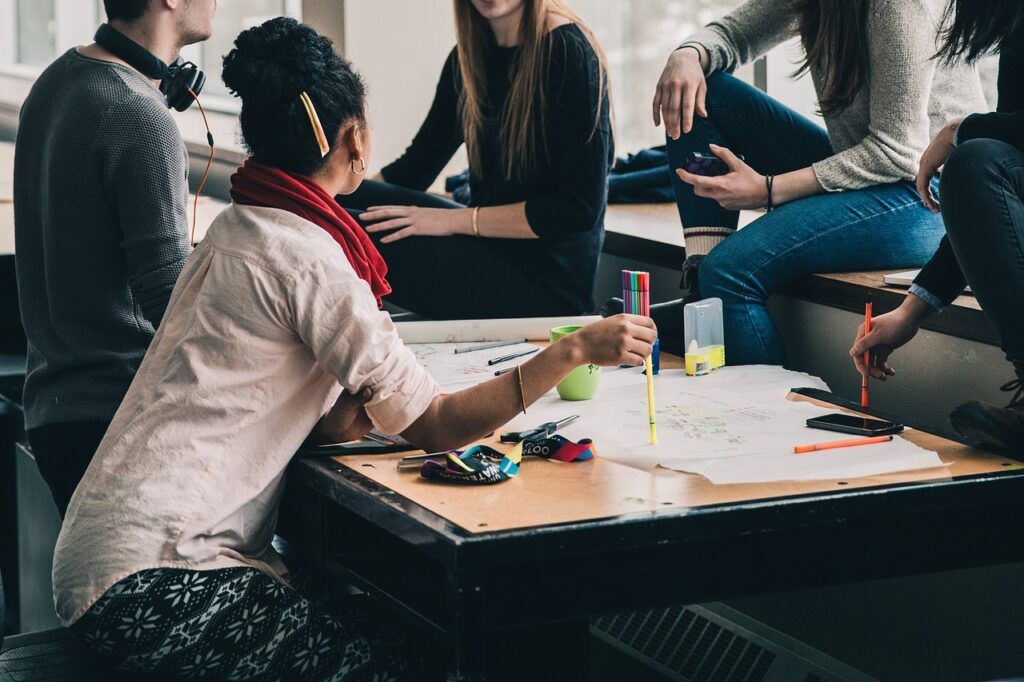 Image source: Pixabay
There are several reasons that meeting school classmates and their parents before the first day of school at a back to school party can be beneficial to both the children and the parents. First, allowing the kids to meet their classmates before school begins in a fun way like a back to school party will break the ice and help them see each other similarly as they see themselves.
This may help to eliminate most anxiety related to the first day of school. Second, when the parents meet each other, they can exchange contact information and perhaps feel more comfortable with the people their children may spend a lot of time with when they go to sleepovers or carpool with classmates and their parents.
Discovering Creative Back to School Party Ideas
Since you have decided to throw a back to school party, you need to brainstorm. What kind of theme would you like to follow? How many kids will attend? Is your home adequate or should you meet out at a public location? Will the school help you out with space? Do you need to order catering? What is your budget? Can you share costs with the other parents?
There are many aspects to consider, but the most important thing is to remember is not to let yourself become overwhelmed and to have fun. The whole idea is to create an enjoyable and encouraging back to school party for the kids, which means you should not let yourself get lost in too much fancy planning. It is all about the kids and helping them to have a memorable time and to be comfortable with new friends and ultimately look forward to going back to school.
Brilliant Back to School Party Themes Are Just Within Reach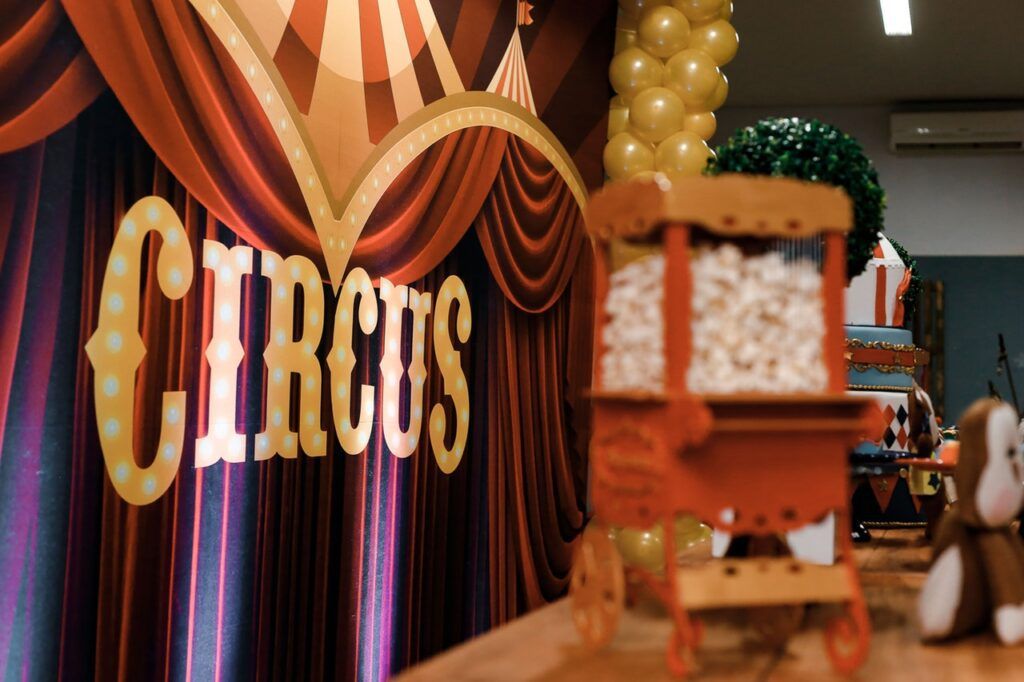 Image source: Pexels
When deciding on a theme, first, think about your child and their crowd of friends and classmates.For little kids, you are allowed to be silly and messy. For older kids, you want them to feel cool while letting no one feel uncool.
At the same time, you want to help remind all the kids, no matter how old, how important it is to embrace their own individuality and uniqueness. Remind them that it is okay to be clumsy and silly, to fall down, and to let their new friends help them get back up. Themes that include everyone and invite them to be themselves, shine in their uniqueness, and have fun are ideal.
Theme Ideas for Kindergarten Through Elementary Years
Archaeology or Dinosaur Dig (Bury some fossils or plastic toys)
Circus Barbecue (Decorate your backyard and grill, potluck the sides)
Magic Show and Tea / Sandwich Party
Beach/Pool Party
Animal Kingdom Costume Party
School Supplies Charity Party
Create the Most Unique School Uniform Party
Build a planet mobile/ Space theme or Science Fair back to school party
Become a unicorn for a day party
Back to School Party Theme Ideas for Junior High and High School
Talent Show or Karaoke Party
Food Drive and Philanthropy Party
Beach/Pool Party
Parents/Student Breakfast
Movie Night in the Back Yard
Build a Soap Box Car Party
Make a Pizza Party
Back to school party play competition
Volunteer together at Habitat for Humanity
Painting Murals party
Backyard Tent camp out with Weenie and marshmallow roast
Party Checklist
After you have chosen your back to school party theme, you will need to create a checklist.
What kind of invitations do you want? Make them, order them, or do an electronic e-vite. (Definitely, do an email or phone RSVP).
What is your back to school party budget?
Decide on day and time and party length.
Decide on back to school party location
Decide on a food menu. WIll you supply all the food or do a potluck party?
Choose activities and games
Choose party favors.
Create something to remember or keepsake.
Send out invitations
How to Plan a Back to School Party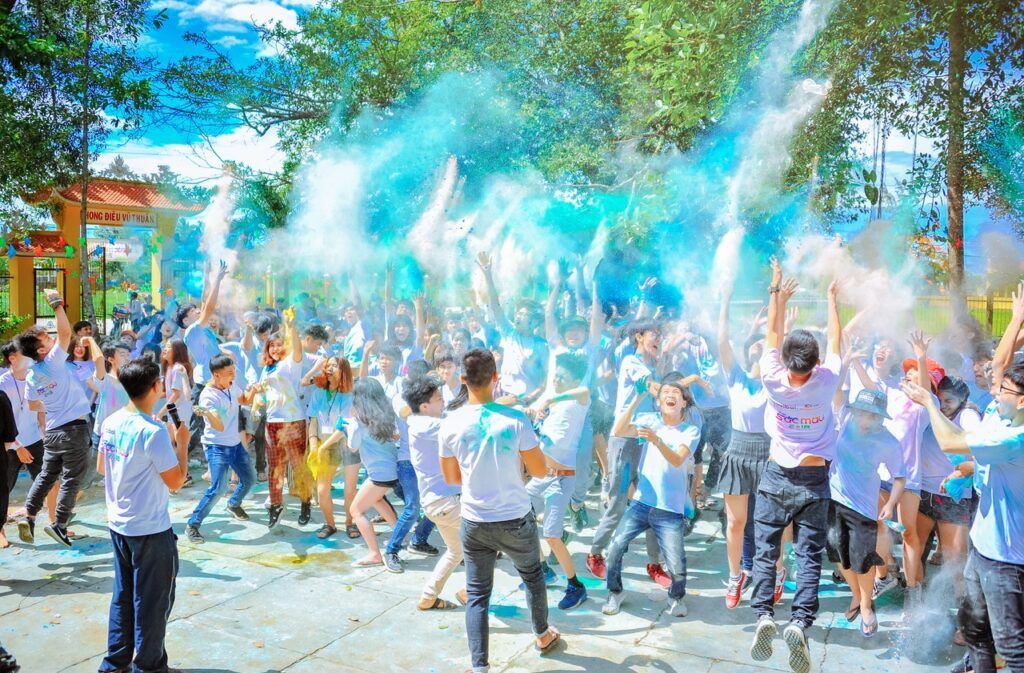 Image source: Pexels
Once you have chosen a party theme, if you create a checklist from start to finish and follow it, you should be able to have a successful affair that everyone will enjoy and remember. The important thing to remember is not to take yourself too seriously.
The idea is to help the kids look forward to going back to school and to not feel intimidated. You do not want the little kids to suffer from separation anxiety or the big kids to feel like they do not fit in or have their own gifts to offer.
Let's Plan the Location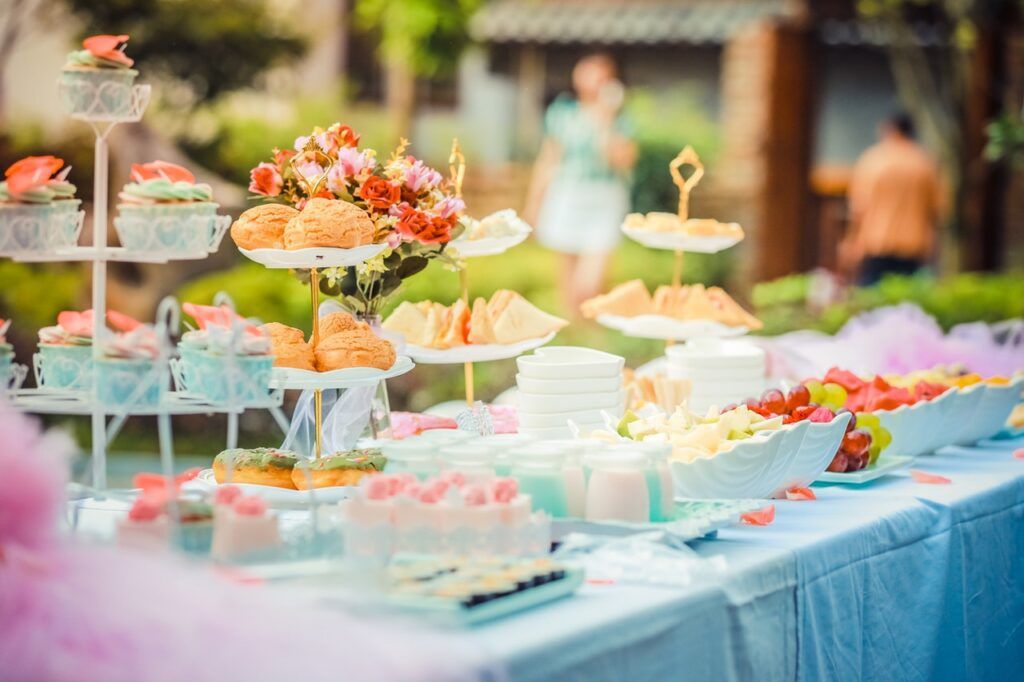 Image source: Pexels
An example theme for the younger crowd is an outdoor picnic at your favorite park. This is actually a great theme for older kids too, but make it a softball game. A healthy competition like softball with a lot of positive reinforcement and reassurance of it is okay to not be good at it will help teenagers bond and throw support behind each other.
A picnic at a park is a great way to avoid a big mess at your own house. A local park is also a sure thing place which allows kids to run around like crazy, have plenty of space and not require too much of a decoration budget.
Planning the Back to School Party Menu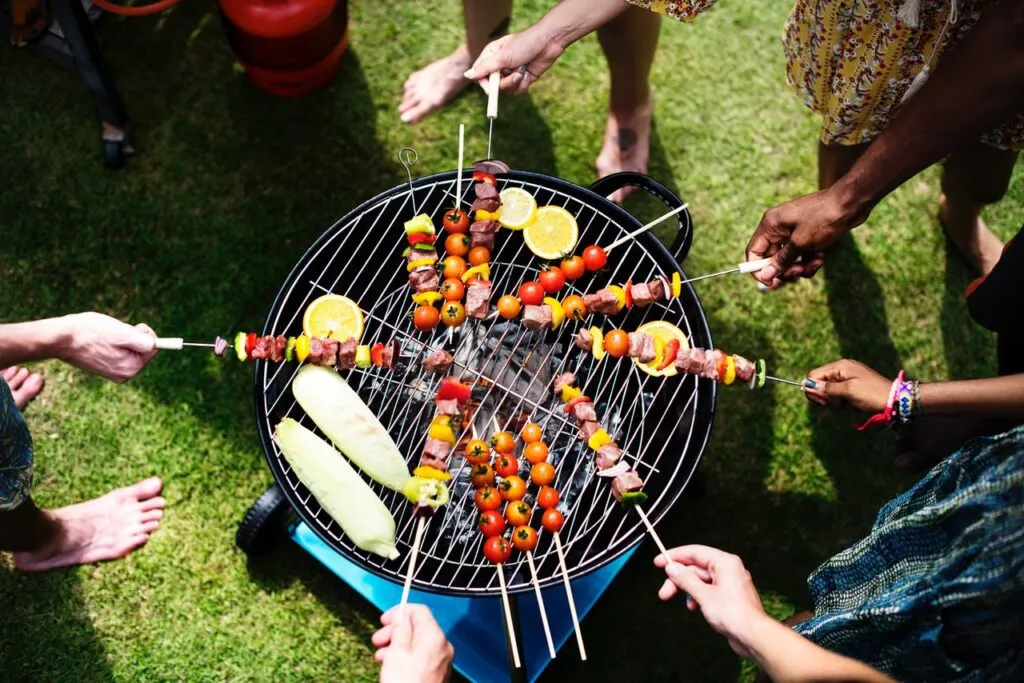 Image source: Pexels
One way to plan the food menu is to ask everyone to bring a picnic basket. You can also create brown paper bag lunches or order catered box lunches. Another food idea is to use the barbecue grills at the local park and make hotdogs and burgers and ask the other parents to bring the sides.
You can have the back to school party picnic catered by your kid's favorite restaurant or pizza parlor. You can also choose a menu and ask each parent to supply a particular item, or if you have the budget and the time, you can prepare and supply all the food yourself. Some great ideas for a kids picnic include hot dogs, burgers, veggie burgers and dogs, potato salad, macaroni and cheese, pizza, grilled cheese or deli-style sandwiches, a potato chip buffet, fruit salad, a macaroni and cheese buffet and an ice cream sundae making table.
When planning the menu, remember to stick to your budget. You do not have to impress the other parents and put yourself in debt for the next three months. Only do what you can. The point is to help the kids have fun and mingle and go back to school with confidence. Do not be afraid to invite the parents to help with the food. They will most likely be happy and grateful that you thought of hosting the back to school party and be thankful that you included them.
You can also explain your good cause to a local restaurant and see if they are willing to discount or donate food items in exchange for advertising placement of paper menus, coupons or decorations at your party.
What Kind of Activities Will You Include?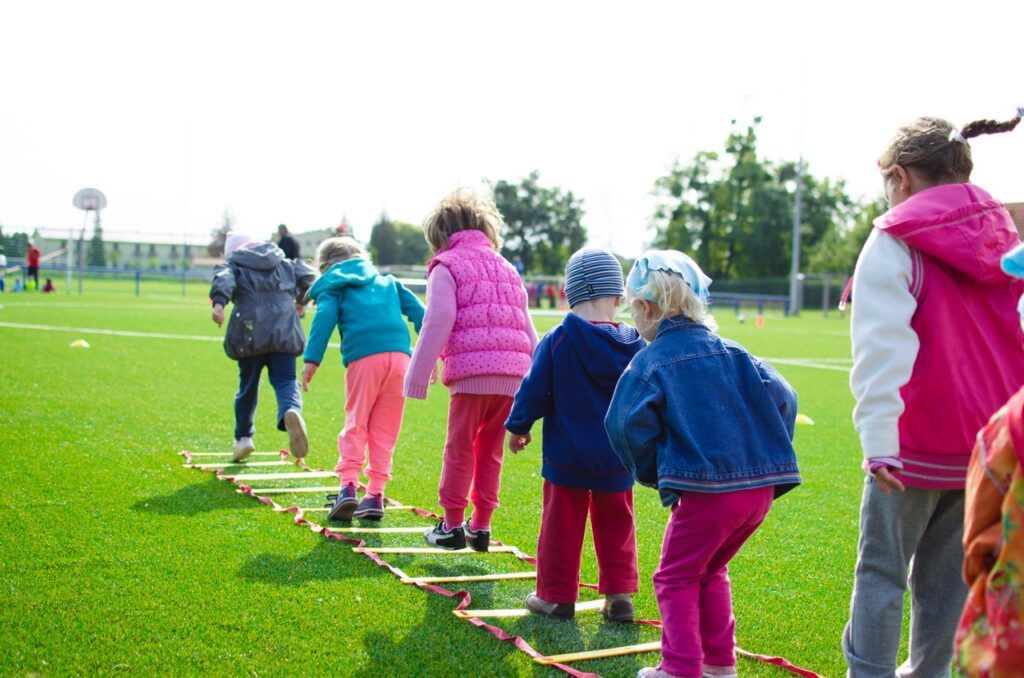 Image source: Pexels
When planning a back to school party, you will want to include games or activities that require the kids to interact. This will break the ice, build bonds and help them to create trust and feel comfortable. Healthy competition games that involve a whole group for support and encouragement (like softball) are great for older kids.
Too much competition may not be great for younger kids as they may not yet handle the pressure well. Instead, activities that involve building and creating things together or discovering things together are ideal for younger kids. Some examples include making sandcastles or painting murals on giant posters or construction paper. Younger kids can go on scavenger hunts or have a drum or percussions circle together.
Activity Ideas for Back to School Party
Scavenger Hunts
Softball games
Relay Races
Beach Volleyball
Beach Sand sculpture contest
Karaoke Party
Talent Show
Mural Painting
Clay Sculpting
Backpack decorating
Make your teacher a necklace
Make and decorate book covers
Car wash for fundraising
Food drive
Volunteer Habitat for Humanity
Bring together school supplies to then split up or donate
Back to School Party Photo Booth
Remember my name competition
Drum circles and percussion jams
Phone number tree for parents
Practical Back to School Party Planning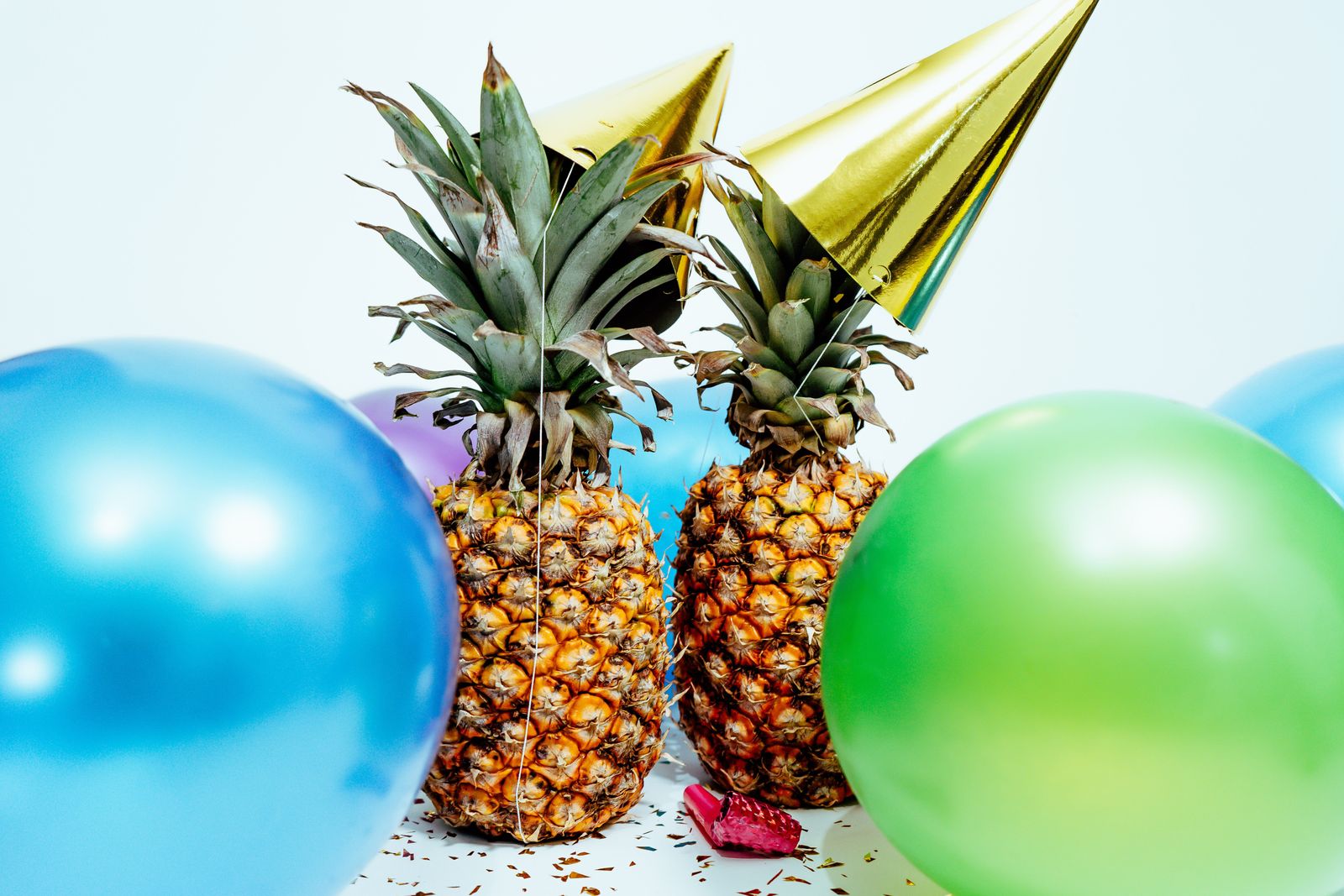 Image source: Unsplash
Now that you have decided on your back to school party theme, you have chosen your menu, sent out invitations, received your RSVPs, chosen a location and picked out the crafts and activities you want to include, it is time to make it all happen. There is an important practical side to party planning that you cannot ignore.
Choose your budget and stick to it. Make your shopping list. This will include food, don't forget about the beverages, decorations, activities and crafts supplies, utensils, cups, plates, cleaning supplies, trash bags and party favors. You will also need to think about location rentals, music, lighting, transportation and any special extras like keepsakes and photo booths. Plan activities that will encourage teamwork, bonding and boosting of self-esteem.
How to Create a Beautiful Back to School Party on a Budget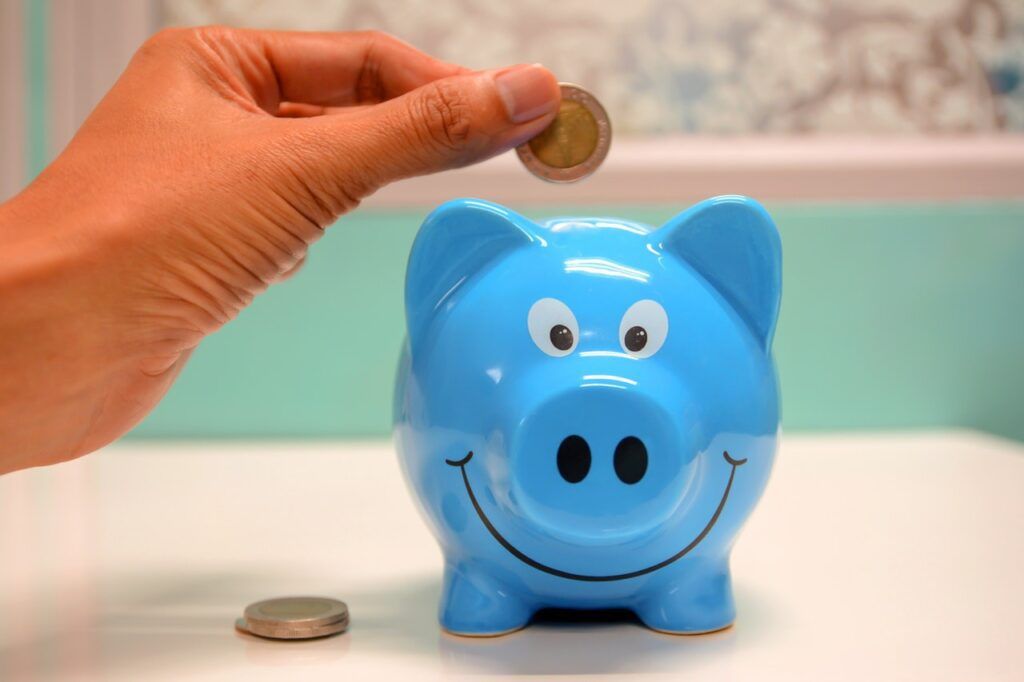 Image source: Pexels
Again, you do not need to break the bank to create a beautiful back to school party that the children and parents will love and remember. There are so many ways to throw a great party on a budget. Spend the money selectively to develop the best benefits for the kids.
Once you have selected a theme, it can be quite easy to find relatable decorations and crafts at low price points. Don't forget about the dollar store! Most people won't know you raided the dollar general, dollar tree or just a buck stores. You will be surprised to find art supplies, school supplies, toys, gift wrap, knick-knacks and more at the dollar store.
Think Outside the Box and Save Money
If you want to create spectacular tables and incorporate your party theme, think outside the box when shopping for what you need to decorate. Instead of looking for pricey tablecloths at the party store, use wrapping paper from the dollar store. You will have a much easier time finding planets and stars, polka dots, unicorns, hearts, sports themes, animal prints and more on dollar store wrapping paper.
Guess what else you can find at the dollar store? You can find party favors and toys, favor and gift bags, art supplies, school supplies, party decorations, balloons, and greeting cards. One great party favor idea is to purchase a bag full of school supplies for each child. You can buy several greeting cards and host an activity for the parents. Each parent can write a special card for each child and place it in their backpack or lunchbox on the first day of school.
You Are All in This Together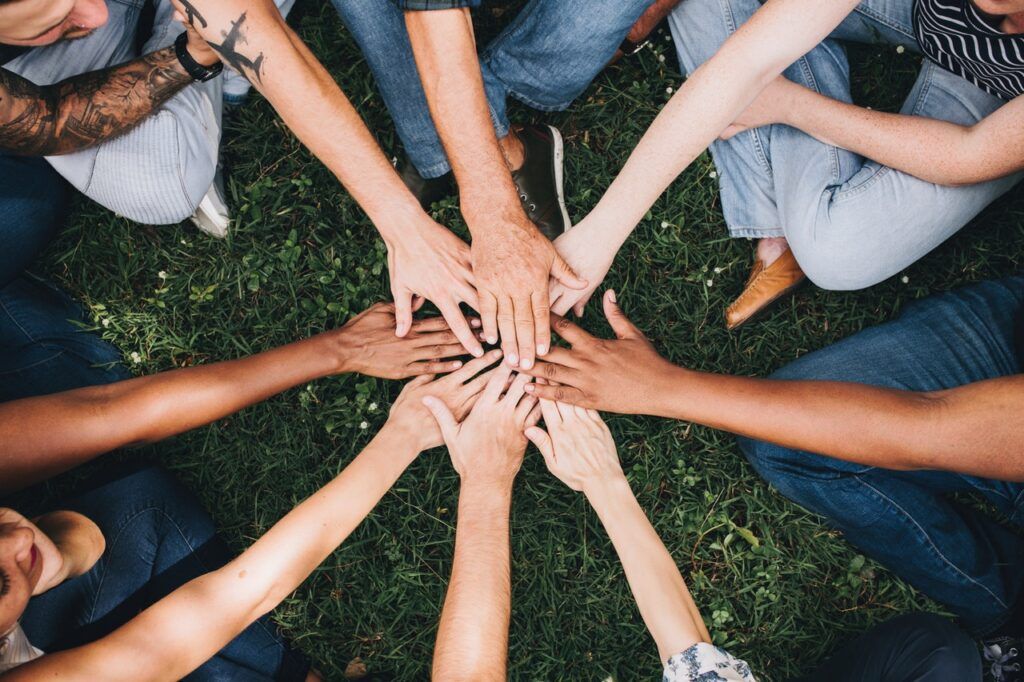 Image source: Pexels
One important thing to remember when planning your party is that the other parents are just as nervous as you are. You can't fail. No one is going to be disappointed in you for forgetting to include a kid's favorite ice cream. You have decided to throw a party for the kids! That in itself is such a great contribution all around.
You have taken the first steps to get the kids and parents together, so take a deep breath and have fun in your party planning. Don't be afraid to include the other parents. It is okay to ask for help.
Don't Break the Bank, There Will Be A lot of Other Parties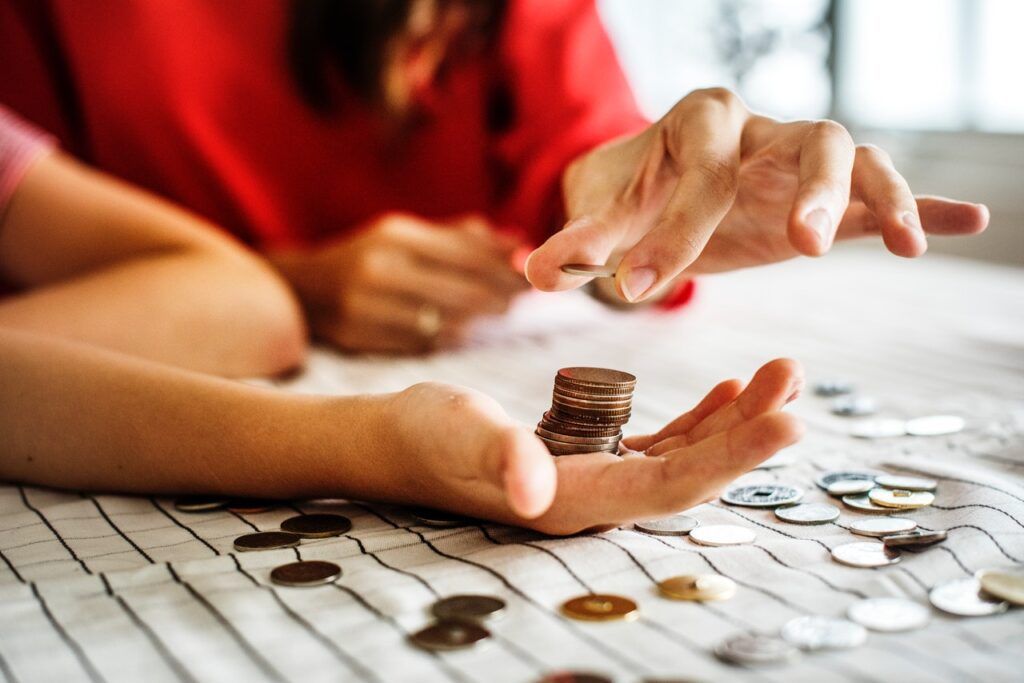 Image source: Pexels
One downside from throwing a really good back to school party is that they will look forward to what you will do next. In order to avoid crazy expectations, build friendships or simply communicate with other parents. If you have open communication, you can build a camaraderie that will often last for the many years your child is in school.
Have fun with your back to school party, but remember who it is for. Include fun activities and use a reasonable budget on the food menu. Sharing recipes and bringing a potluck into the mix is actually a terrific way to share and bond with the other parents and it will also help you financially with the party menu. Invite the other parents to take part in the party planning. Create a fun atmosphere and experience. Don't forget to take pictures to help the kids remember how much fun and successful they are!