Whether you believe in the spiritual benefits of dream catchers or not, no one can deny that they sure are pretty! Not only do dream catchers look good, but they're also incredibly easy to make, with a wide range of styles, materials, and colors.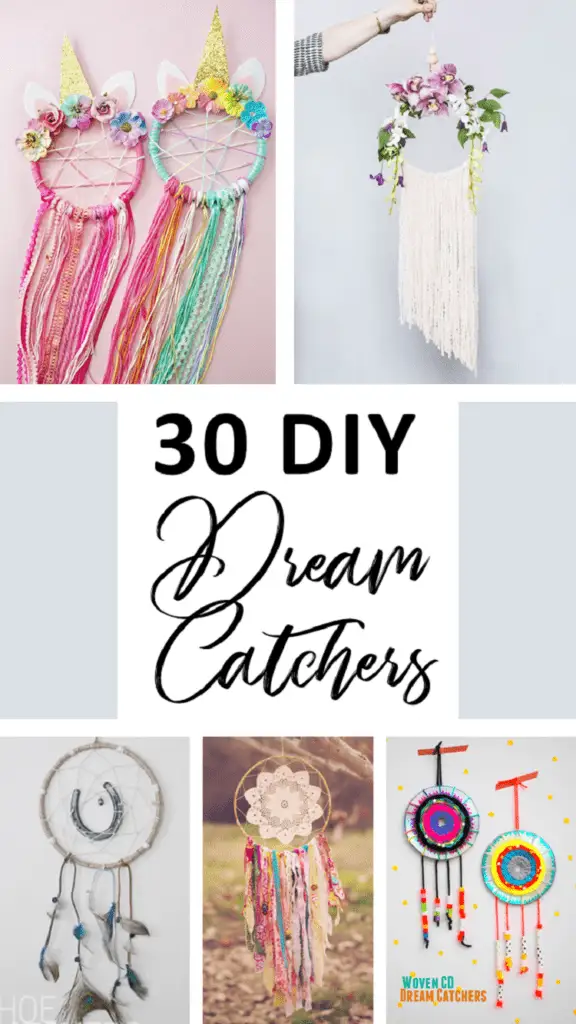 How To Make Dream Catchers: Easy Project Ideas
Most of these dream catchers can be made completely with crafting supplies you already have at home. Also, for the more specialized supplies, we've included links to have them delivered to your door.
Being home with the kids for an extended period, or even just stuck home for some reason, means we need to have something to do with our hands. For those moments, making dream catchers is a fun project, and you can send them easily to your loved ones or even sell them online. Believe this is a highly popular product.
Because of this, we rounded up 30 of the best DIY dream catcher tutorials that we found unique and easy to follow. From the traditional to the quirky – there's sure to be a dream catcher that will steal your heart. So, if you've got some spare time, why not make one for a loved one too?
Simple Supplies List for Making DIY Custom Dream Catchers
30 DIY Dream Catcher Ideas with Instructions and Images
Finally, without any further introduction, here are our 30 favorite Dream Catchers ideas you can make yourself home!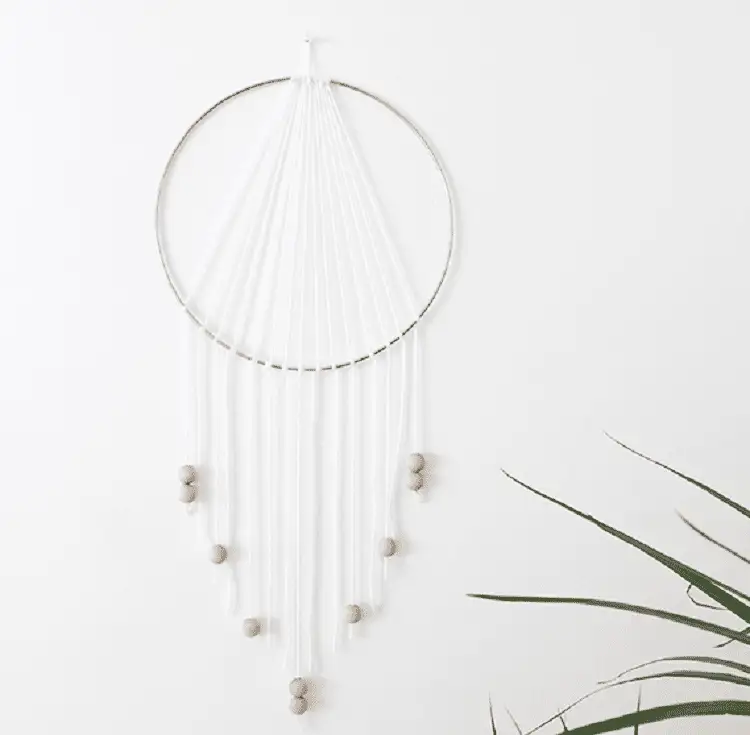 If you're not into feathers or the intricate web of string traditional dream catchers contain, this modern, art-deco-inspired version might be for you! Not only is it very easy to create, but it requires very few materials, making it an affordable DIY project too.
Also, this dream catcher looks great and is simple enough for a kid to pull it off.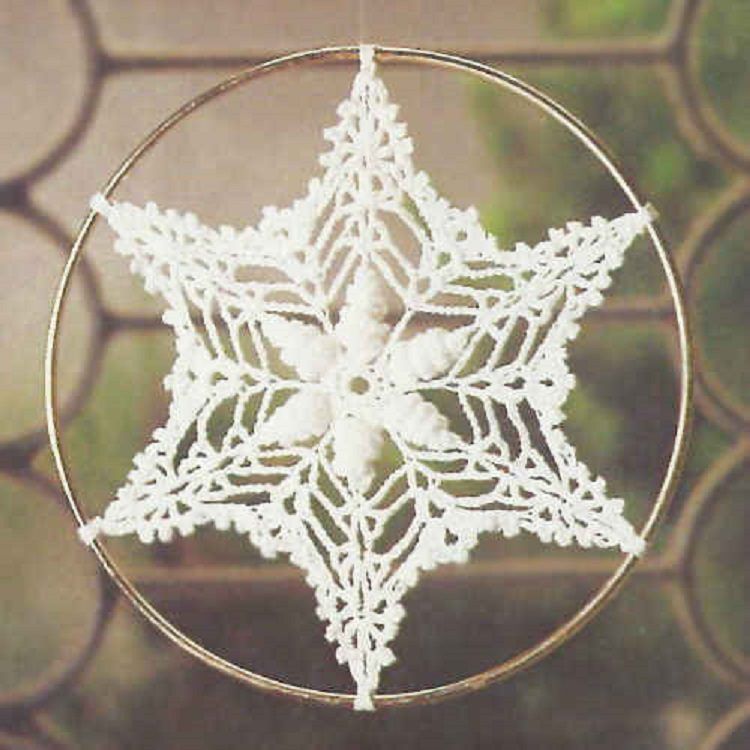 Have you ever wanted to give crochet a try? Or perhaps you're already an expert? Either way, this DIY snowflake design is perfect for placing within a hoop, ready to be made into a dream catcher. Simply follow the tutorial before adding your dream catcher trimming – whether it's lace, ribbons, yarn, or anything else you choose!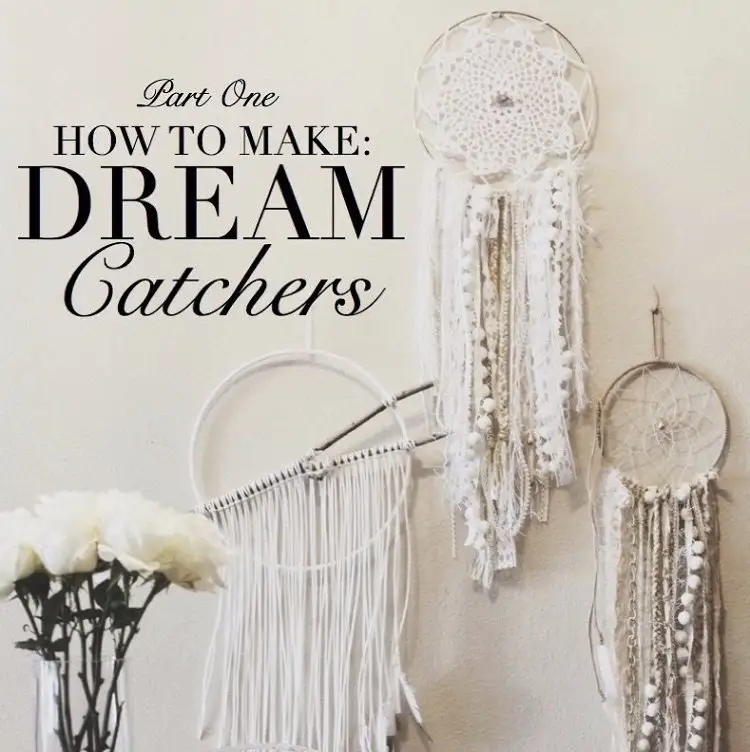 Sure, there are plenty of dream catchers that you can make, so this DIY tutorial gives you the rundown on creating a range of types to take your fancy.
You can follow the basic method to get started before adding your special touches – whether it be a unique pattern, material, or color combination. It's a primer on how to get creative with a basic pattern.
Anything you want to attach to it!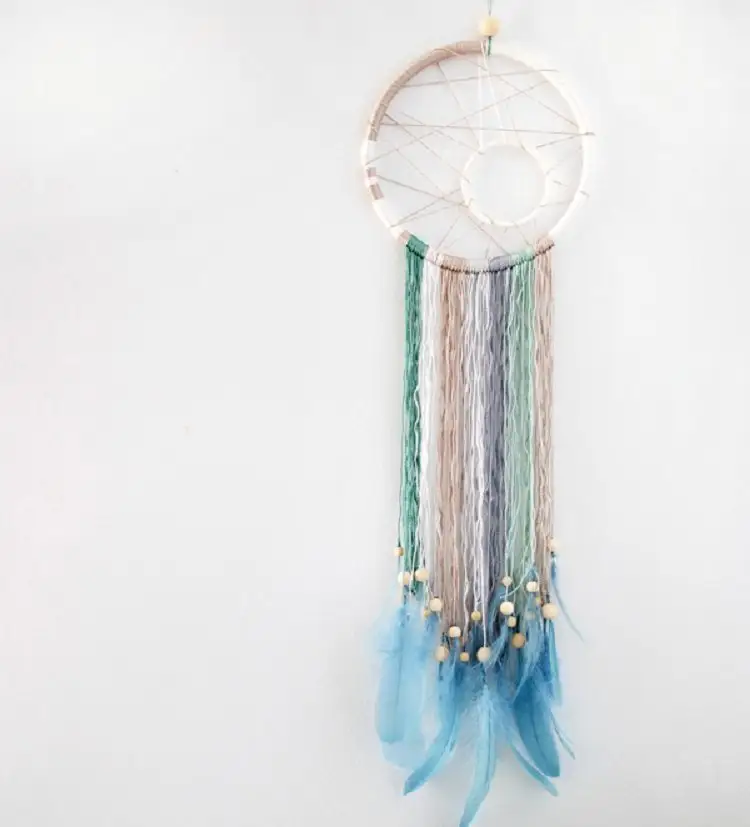 If symmetry has never been your thing, then this DIY dream catcher with a difference might be for you! We love the unique center of the design, as well as the colorful additions of yarn, beads, and feathers for a quirky take on the traditional.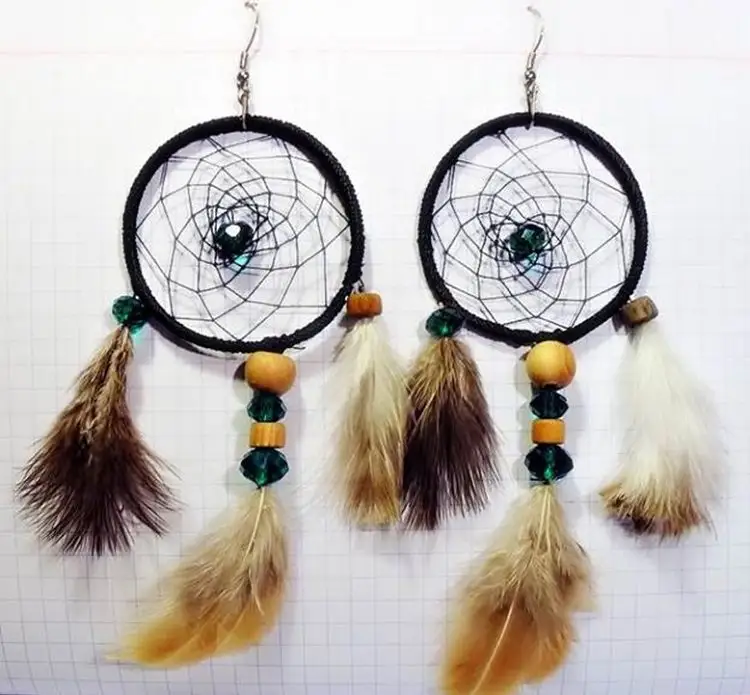 Got too many dream catchers hanging around the home? Take the stunning item and turn it into a fashion statement instead, thanks to this DIY tutorial for dream catcher earrings! These are much smaller versions of your standard dream catcher, simply attached to earring hooks to turn them into wearable art. Ooh-la-la!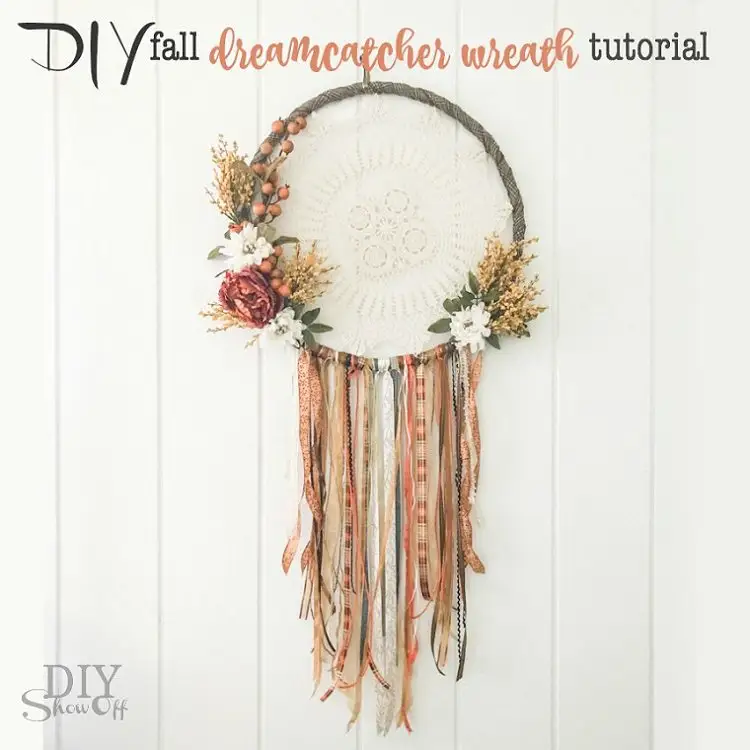 If florals and fall foliage are two of your favorite things, then you're sure to adore this DIY dream catcher idea. Not only is it one of the prettiest things we've ever seen, but it also uses recycled materials, such as old ribbon, lace, and dried foliage, to create this work of art. We suggest you hang this one proudly near your front door!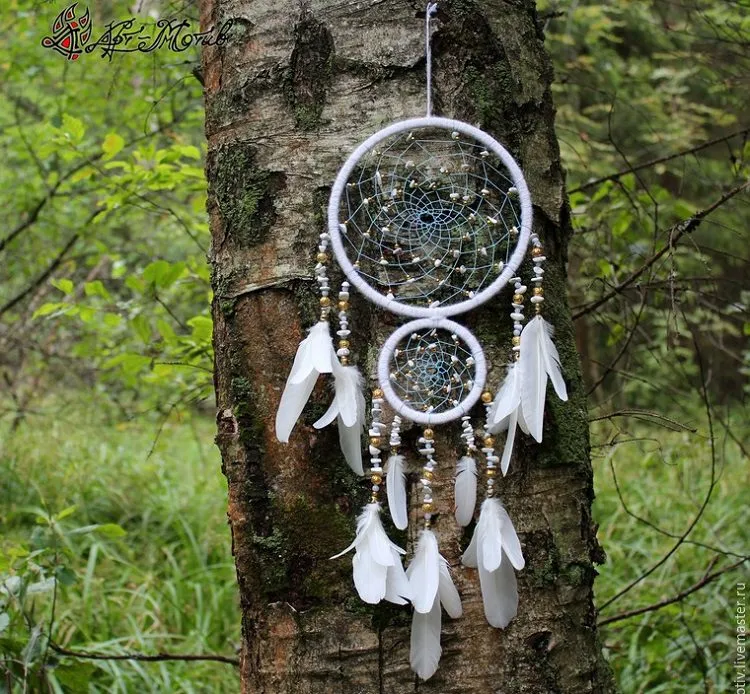 This is perhaps one of the more 'traditional' dream catchers; however, this DIY version still contains a unique twist. If one dream catcher isn't enough, why not include two circular components for something even more eye-catching? We love the inclusion of multiple beads throughout the design too.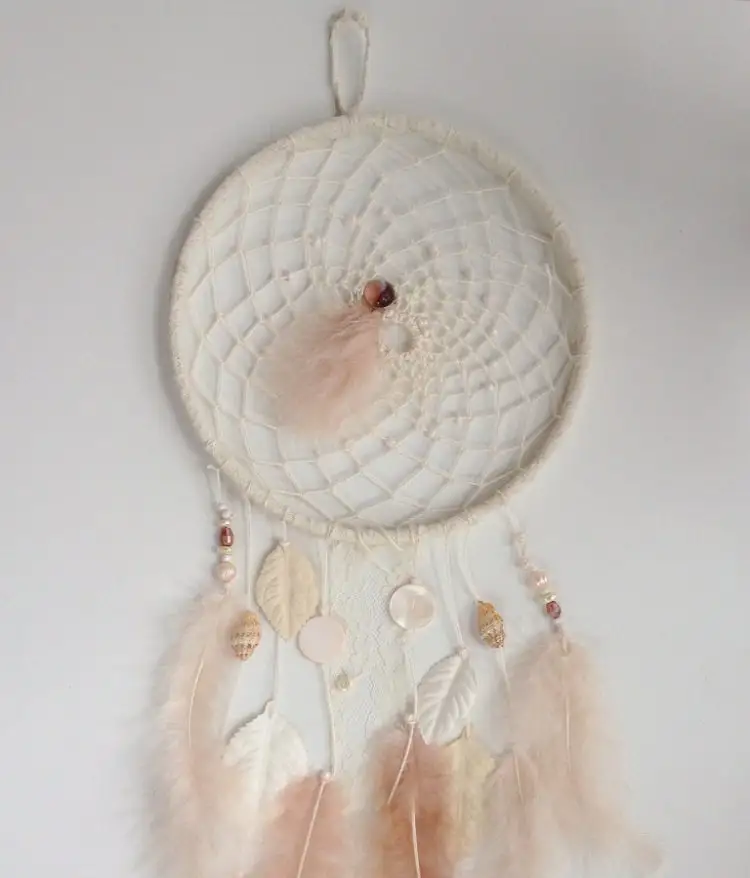 If you prefer your color palettes to be softer, look no further than this stunning DIY dream catcher design. Not only does it feature beads and other assortments (such as shells and feather-shaped adornments), but the soft pink feathers also give it a chic bohemian vibe. We love it!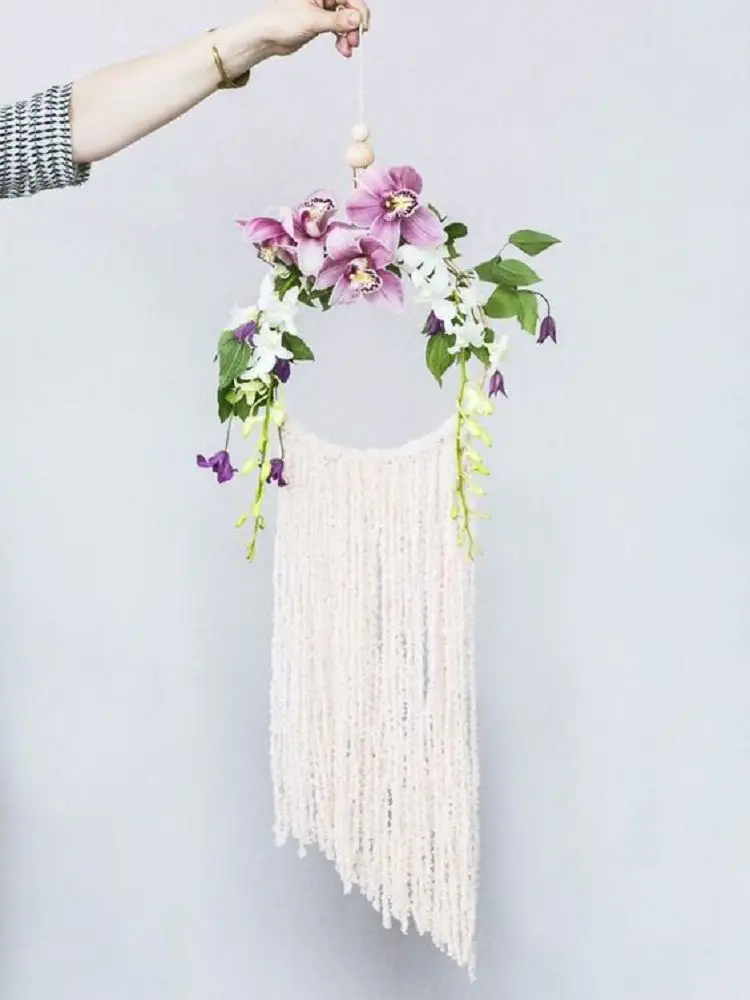 Does it get any better than this DIY dream catcher? We've fallen head-over-heels for its modern design, which is complemented perfectly with an array of colorful and feminine flowers. Usually, an abundance of floral adornments might make a dream catcher a little OTT, but this design is balanced perfectly with its minimalistic nature.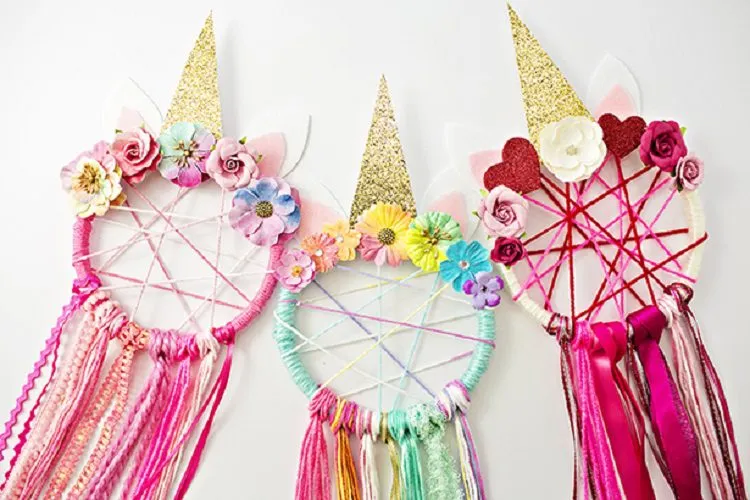 How brilliant are these DIY unicorn-inspired dream catchers? They are very colorful and contain plenty of fun elements such as flowers, ribbons, rainbow yarn, and glittery unicorn horns. Children will love gathering around at the table to make these and displaying their creations in their bedroom!
11. Dream Catchers: A Feathery, Fun Creation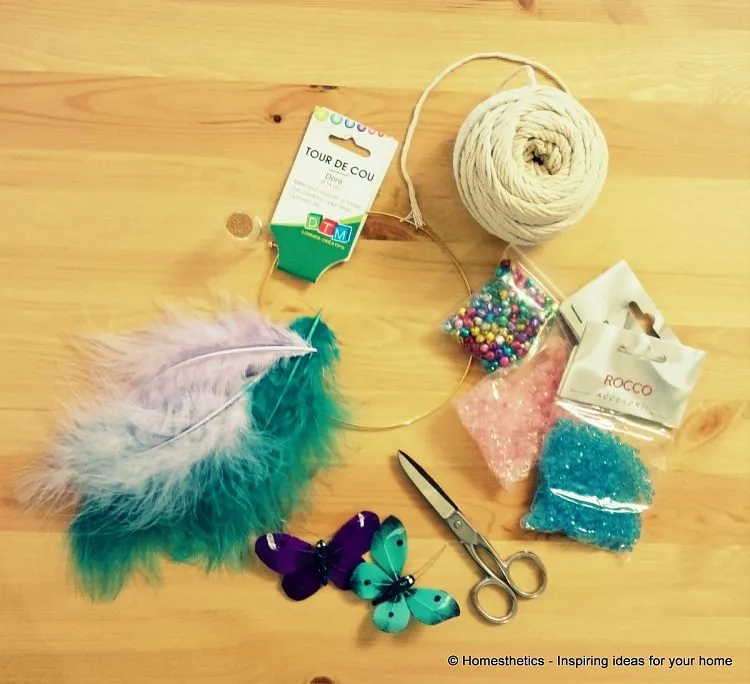 This super simple dream catcher DIY shows us just how easy they are to make, so it's perfect for craft beginners. You can gather a whole host of accessories and materials that you already have at home too, including feathers, beads, twine, and even fake butterflies!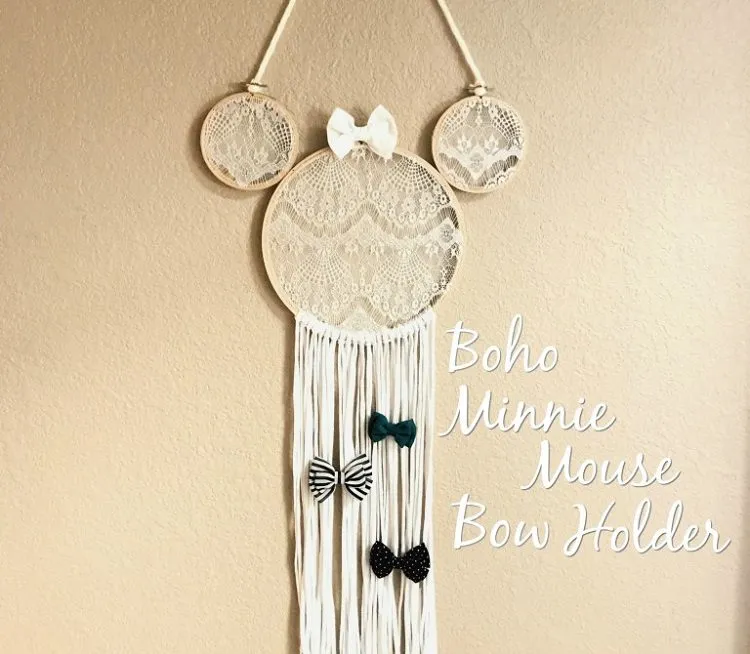 Did you know that you can also create a very easy-to-make Minnie Mouse-inspired dream catcher? Not only is this one eye-catching and kitsch, but it also serves a pretty cool purpose – holding all of your bows! Children and adults alike will love this one.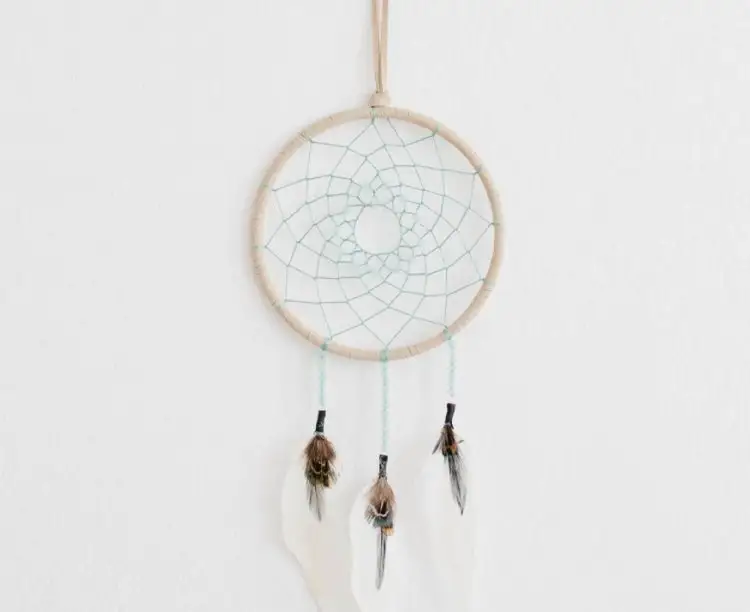 If you're after just a simple, straightforward, and traditional dream catcher, then this design is the one for you! Featuring just a few feathers, beads, and a beautiful spider-web-like pattern, it's also not too demanding on your DIY project budget.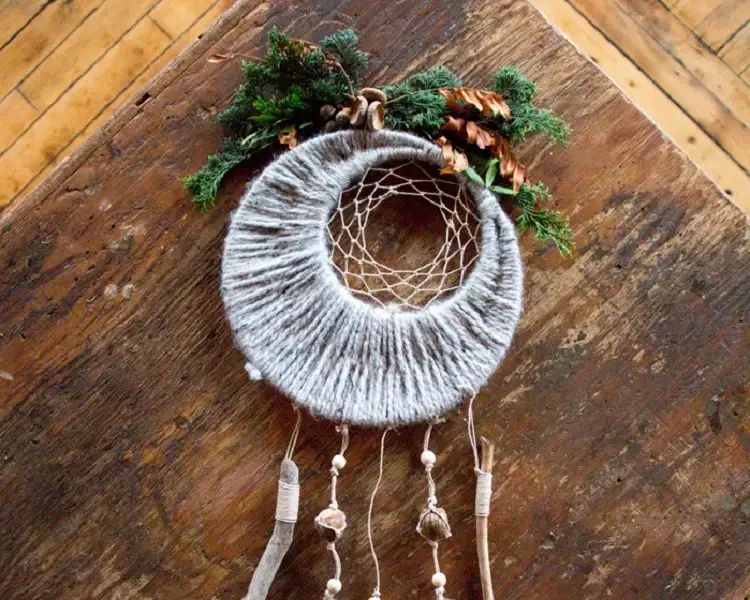 Have you ever seen such an intricate, awesome, woodland-inspired dream catcher? We love this one for its unique design and use of foraged materials such as pine leaves, sticks, and stones. This DIY design shows us that anything is possible when it comes to creating your dream catchers. The sky is the limit!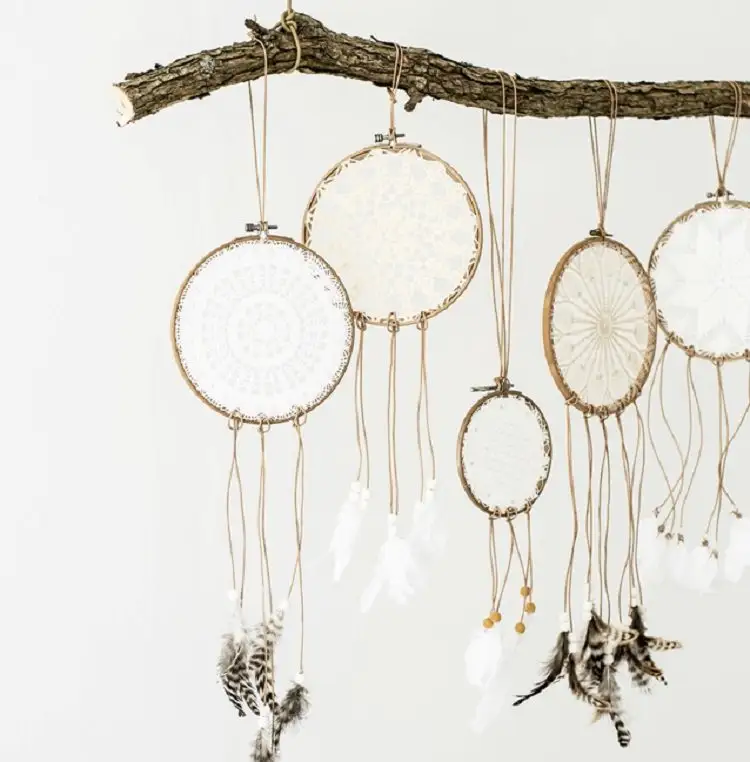 For some crafters, the difficulty in crocheting or weaving the center of the design prevents them from trying to make their dream catcher. This tutorial provides a clever remedy for that, as it shows you how to simply use your favorite doily or piece of lace and an embroidery hoop to create a dream catcher within just minutes.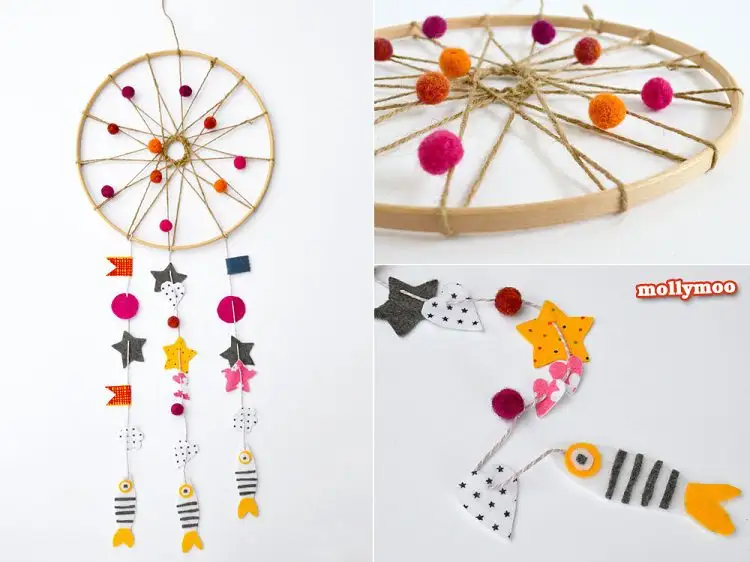 Have you ever seen a dream catcher featuring pom-poms and colored fish before? Neither have we! This gorgeous creation is perfect for children, allowing their imagination and creativity to run wild. They can create a wide variety of fun shapes to add to their design, making each DIY dream catcher as unique as its maker!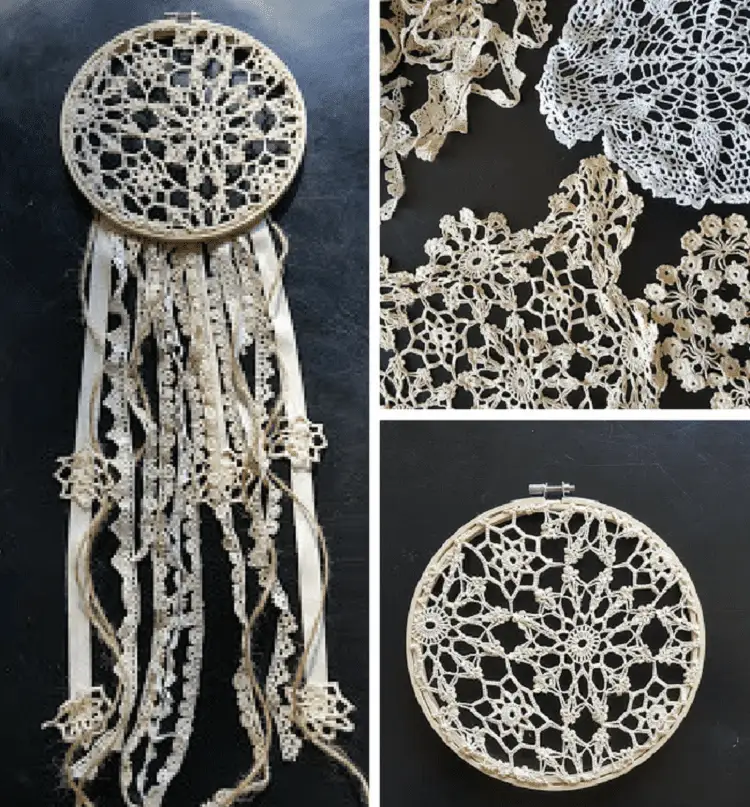 We all have scraps of lace and fabric lying around at home that never seems to get used, so why not recycle them into a DIY dream catcher? This tutorial also uses the simple embroidery hoop method to save time and effort. It's perfect for those on a tight schedule!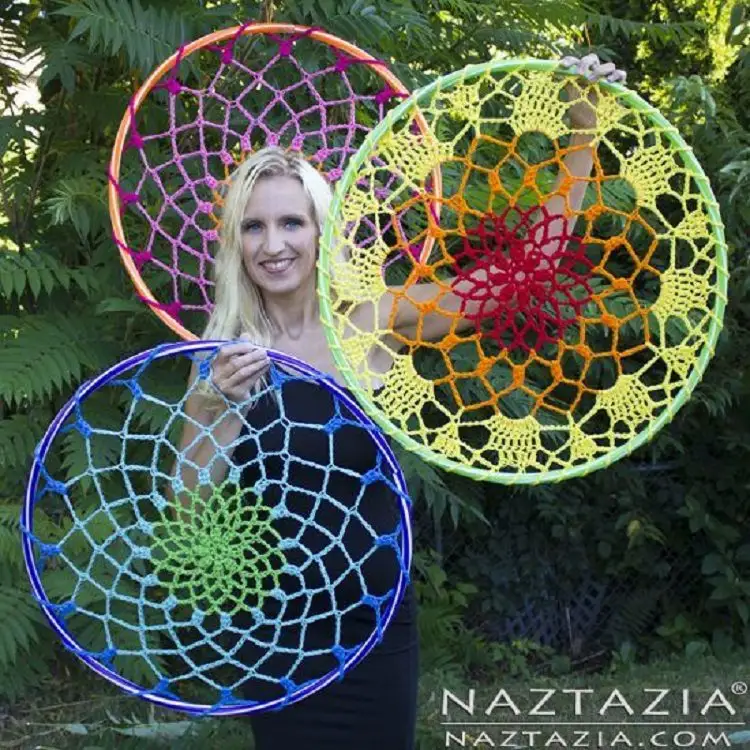 If small and dainty dream catchers just don't do it for you, then it's time to go for the extreme. You can easily use hula hoops in your own design to create larger-than-life designs. We adore the rainbow color scheme of these designs too. Very eye-catching!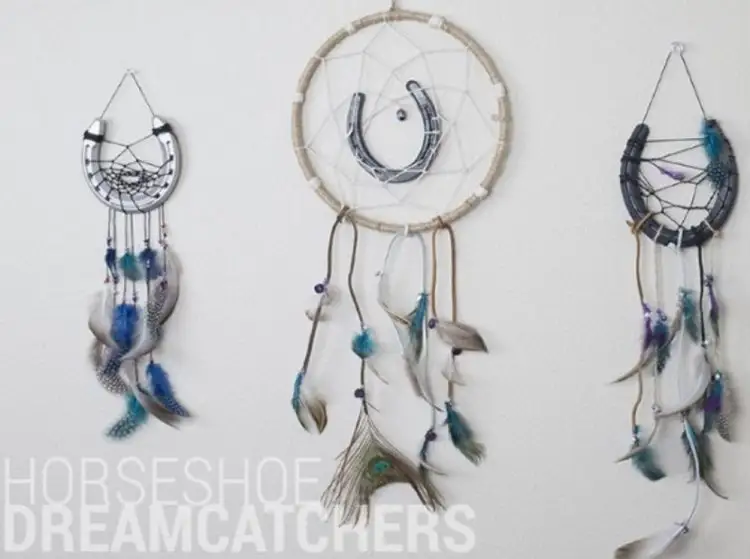 Here's something you don't see every day – a DIY horseshoe dream catcher! These are perfect for those who like to embrace both their bohemian and rural sides. After all, who doesn't love horses? We love the idea that these designs will bring some added luck into your home too.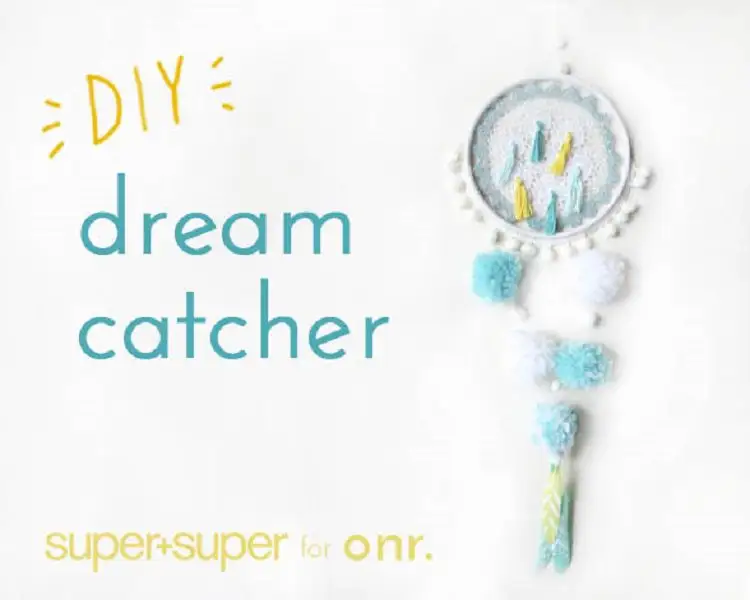 We love dream catchers that go slightly against the norm, and this one is certainly no different! It features fun elements such as pom-poms and tassels in a brilliant color scheme of blue and yellow. It's the perfect dream catcher for your child's nursery or bedroom and they'll be sure to enjoy very sweet dreams indeed!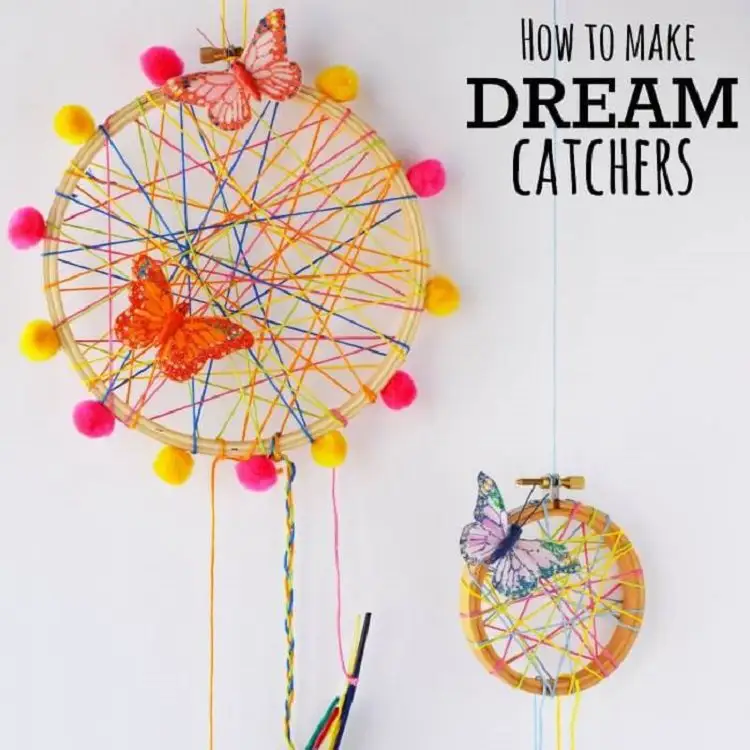 Similar to the previous dream catcher, this DIY version also features eclectic elements such as pom poms, colored yarn, fake butterflies, and more. It uses the embroidery hoop method to make the creation process kid-friendly too, as there's no need for difficult crochet or weaving. What a great idea!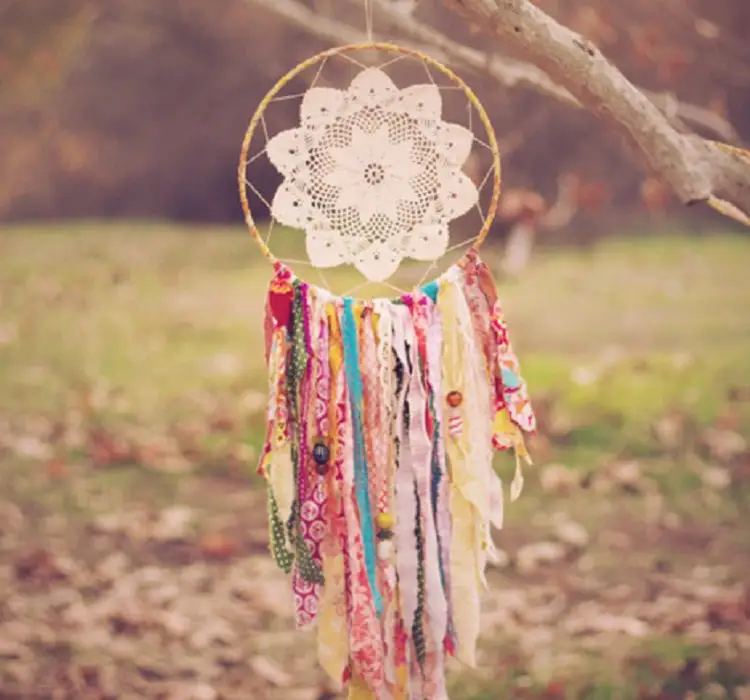 This shabby chic-inspired dream catcher is anything but shabby – in fact, we think it has an old-world, cottage-like charm! This is another awesome DIY tutorial that encourages the use of recycled materials to create your very own dream catcher masterpiece. The use of doily and colorful pieces of material gives it a unique look!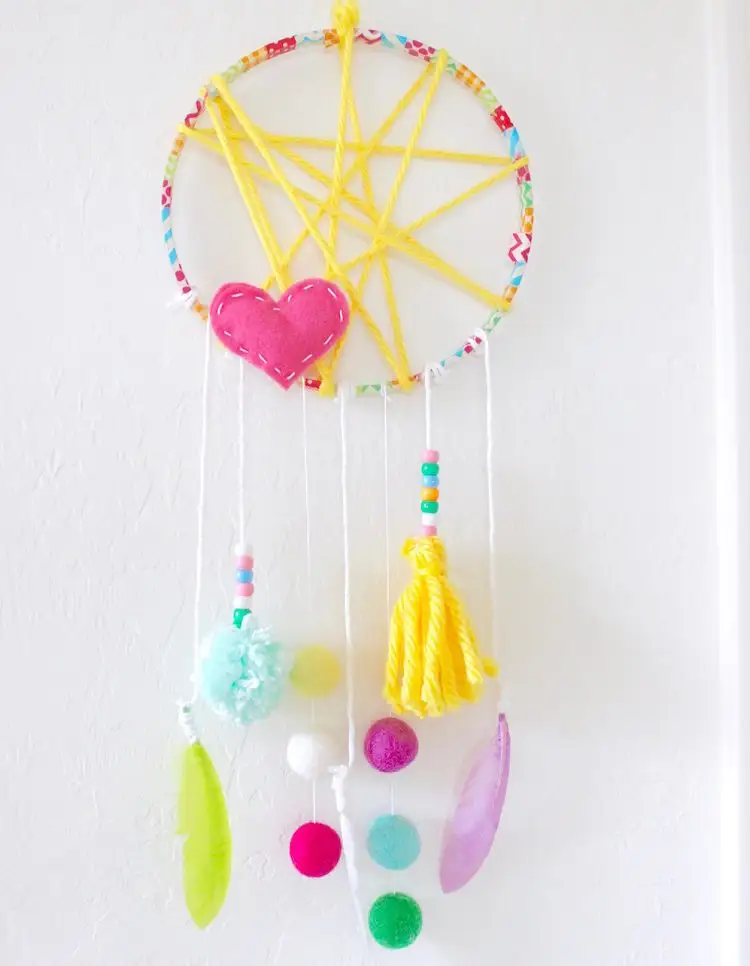 With its use of washi tape, felt shapes, pom poms, yarn tassels, and feathers, it comes as no surprise that this DIY dream catcher is extremely popular among children. Not only will they have a ton of fun creating it, but kids will also love admiring their creation for years to come. It's a winner in our eyes!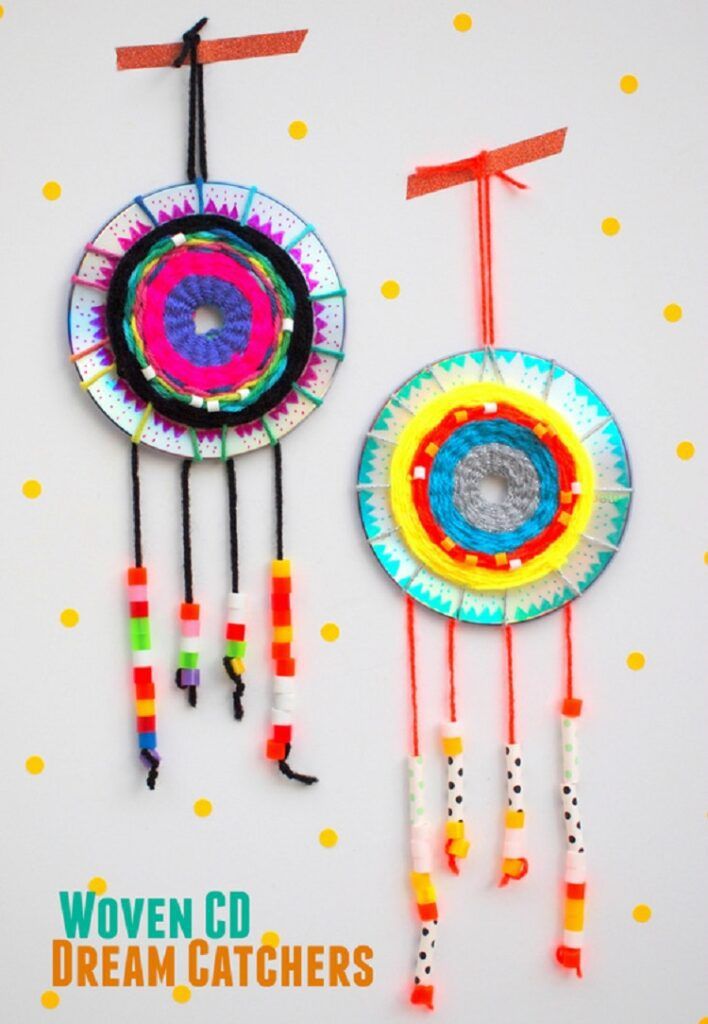 Did you know that you can also make a DIY dream catcher using old CDs? We think this is an extremely clever idea and love the incorporation of weaving with colorful yarn to make it pop! These are also very child-friendly and kids will love decorating their dream catchers with whatever their hearts desire – whether it's beads, dried pasta tubes, or even a Sharpie marker!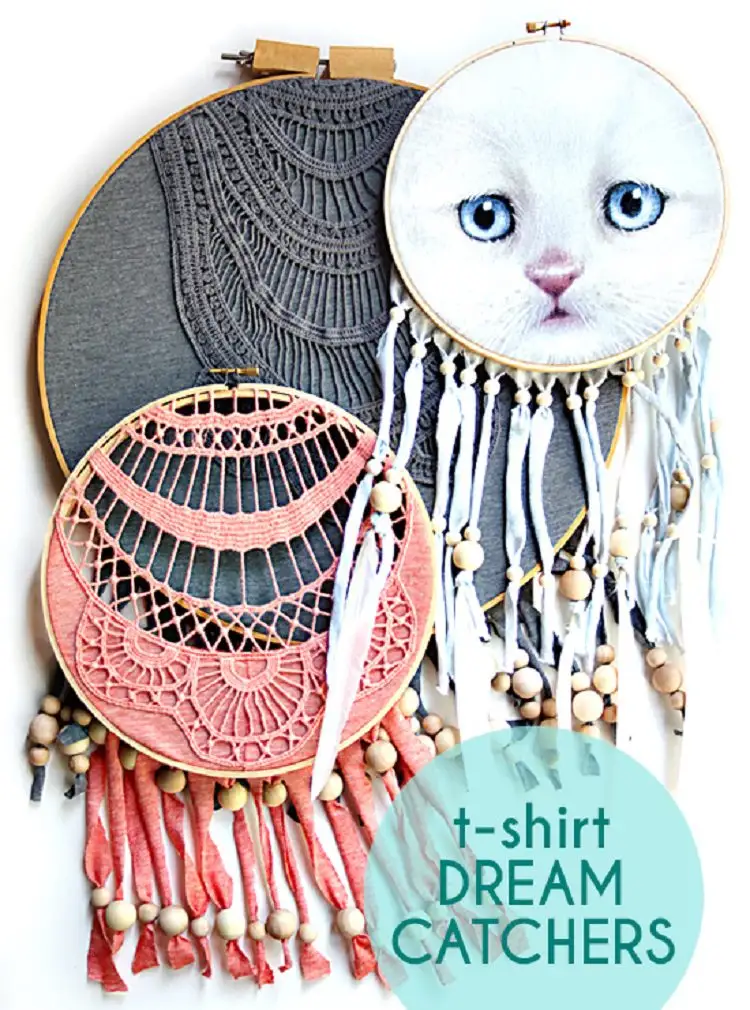 Is this a genius idea or what? This very clever and unique DIY dream catcher tutorial uses old t-shirts to take the designs to a whole new level! We particularly love the cat face-on – both children and adults alike will love it! There is no limit to your creativity with these.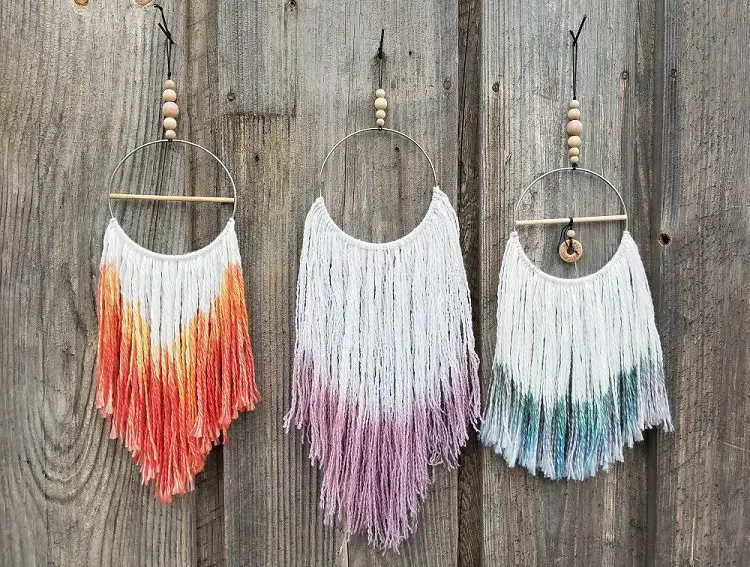 This brilliant DIY tutorial shows us that you can interpret dream catchers in any way you wish, whether that's minimalist, traditional, floral-adorned, or any other way you see fit. We particularly love these designs for their modern take on the bohemian style, with gorgeously dip-dyed yarn and the inclusion of wooden beads.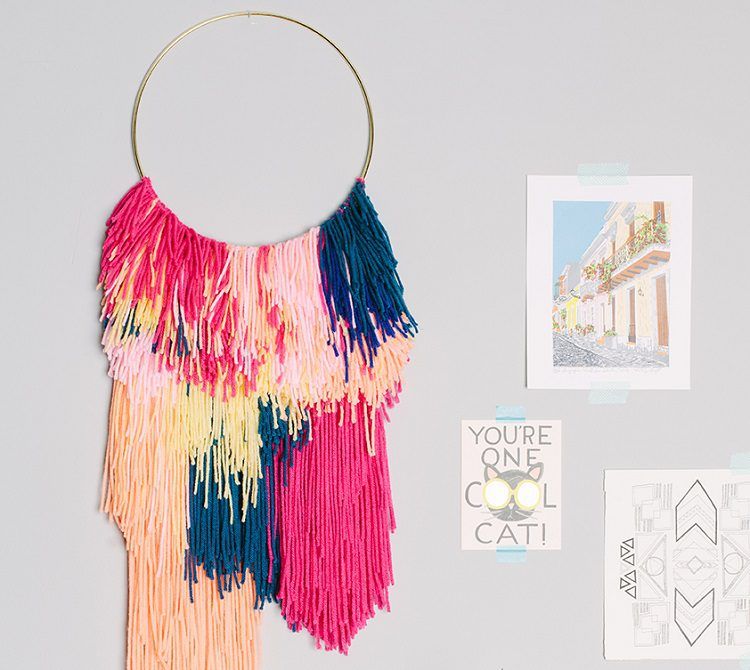 We all love the woven wall art trend taking over home décor at the moment, but have you ever considered combining the art form with dream catchers too? This DIY version incorporates the two for a unique take on both trends. We're especially in love with the eclectic use of color and ease of creation!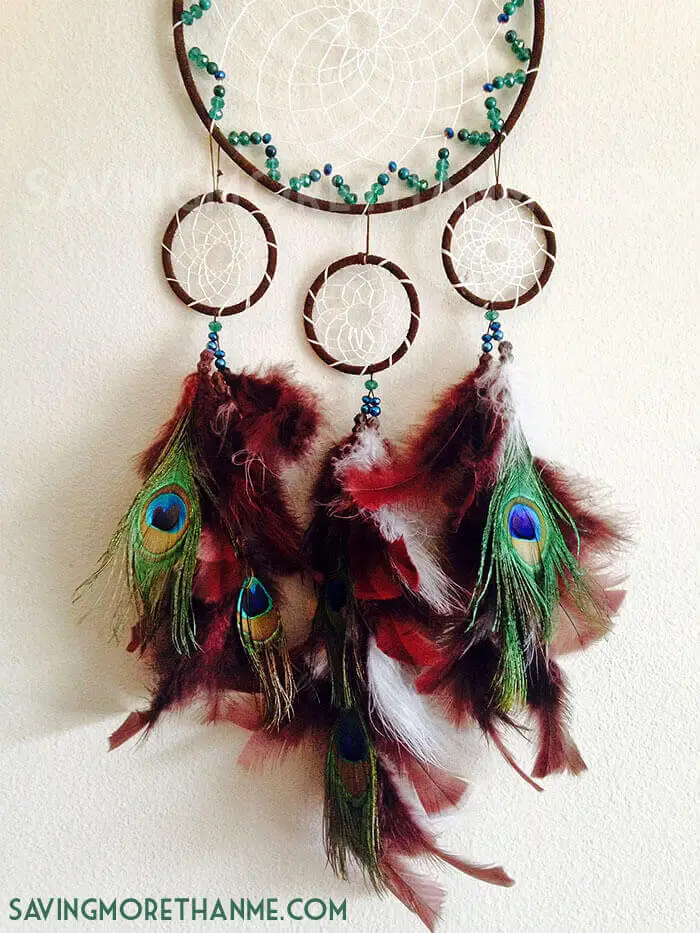 We adore the vibrant, bold colors of this peacock dream catcher. The original crafter also provides a very easy step-by-step guide with lots of pictures to help you replicate this one perfectly.
29. These Owl Dream Catchers Are a Hoot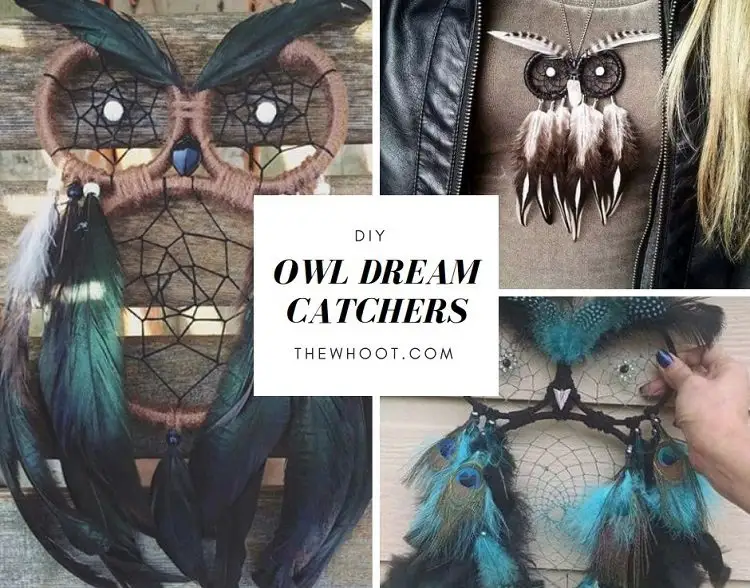 Just when you thought you've seen it all, these DIY owl dream catchers come along. We love how you can either make a larger version to display in your home or a small design to be worn on a necklace. Stunning! These would also make unique gifts for loved ones.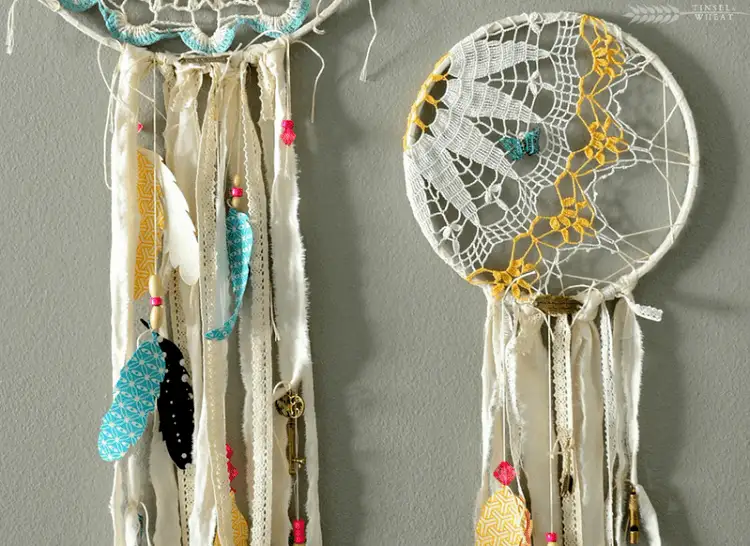 If upcycling is your thing, then here's another design that you're sure to love. It features some colorful old lace and doilies, not to mention fabric feathers and bright beads! You could even create a few of these designs to hang together, creating maximum impact. Beautiful!
Suggested Read: DIY Vintage Crafts
What's Your Favorite DIY Dream Dream Catchers Idea?
There you have it – 30 stunning and unique dream catchers that you can make yourself. These all serve as ideal decorations for your home, or even for special occasions such as weddings, baby showers, or birthdays. Also, do not stop to only one. If you enjoyed making your own dream catchers, why not create some to give to your loved ones? They'll love admiring your craftsmanship and being able to display their dream catcher in their favorite space. It really is a win-win!
Finally, it's your turn to share all your thought about this topic with us. So, tell us what are your favorite dream catchers ideas and how did you make them from scratch, in the comments section below. Also, you can ask all your further questions there too.
Our website is one of the best choices when you are looking for craft tutorials like this one. We also provide tutorials for various types of recipes like Coconut Cake with Cool Whip, decorating tips for your new home, and many more reasons that will indeed make you skip the housework.