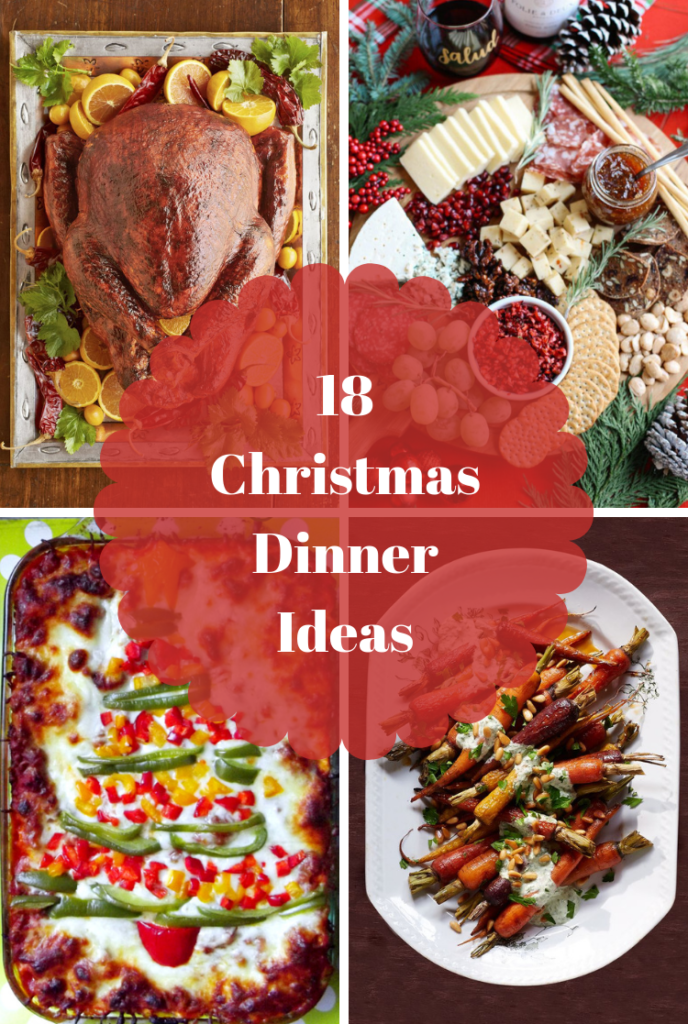 The holidays are fast approaching! Have you thought about your big Christmas spread, yet? It is my job to host the big family Christmas dinner, each year. Some people would find this task to be cumbersome, but not me. I love making delicious foods and treats for my family and friends to enjoy.
Each season, I like to change up my menu a bit so we aren't always eating the same things, year after year. However, I have a mega-size family so keeping my Christmas dinner menu simple is a must. I don't have time to be in the kitchen for 2 days straight.
There are some staple items that I make every year like ham, baked beans, and mashed potatoes. What are some of the things your holiday dinner just can't go without?
Maybe, you're needing some Christmas dinner inspiration? Whether this is your very first holiday dinner extravaganza or you're a veteran cook, like me, you'll be able to glean some great ideas from this holly jolly roundup of yummy foods that are easy to make.
Christmas Dinner Menu Ideas
Are you ready to get in the Christmas spirit? I know that I sure am! This list has already got my mouth watering just thinking about it!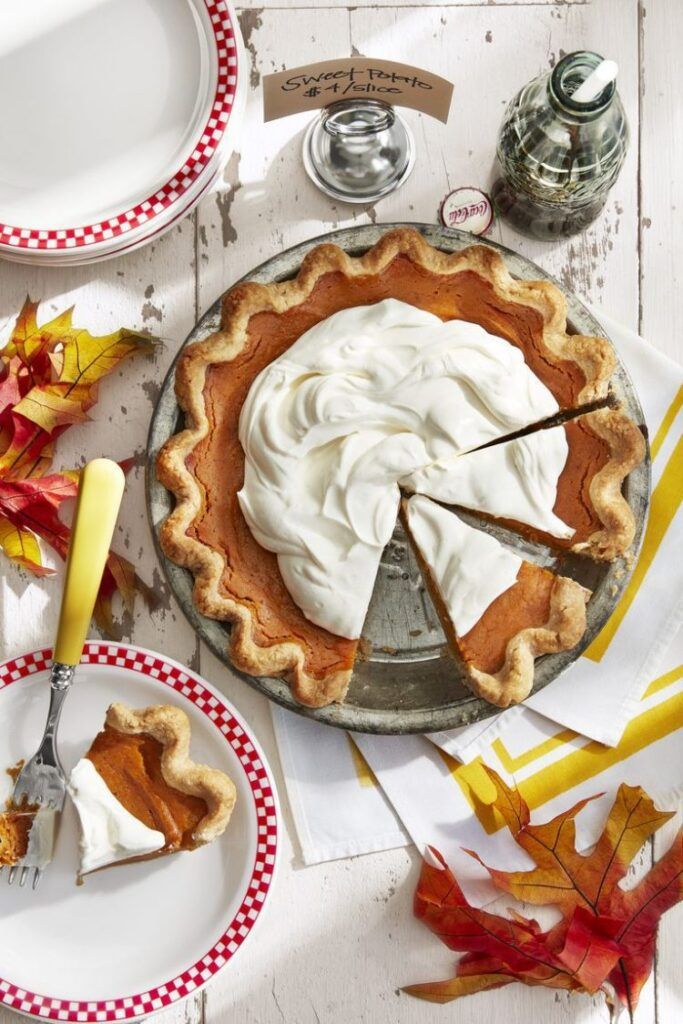 Everything about this yummy looking pie makes me excited for the holiday season. I, for one, am a lover of ginger. I'm always trying to find recipes that I can incorporate it into. This pie is a genius idea!
Doesn't it look scrumptious with that dollop of whipped cream on top? You probably could serve this yummy dessert with ice cream, too. Perfect for snacking on after the big dinner.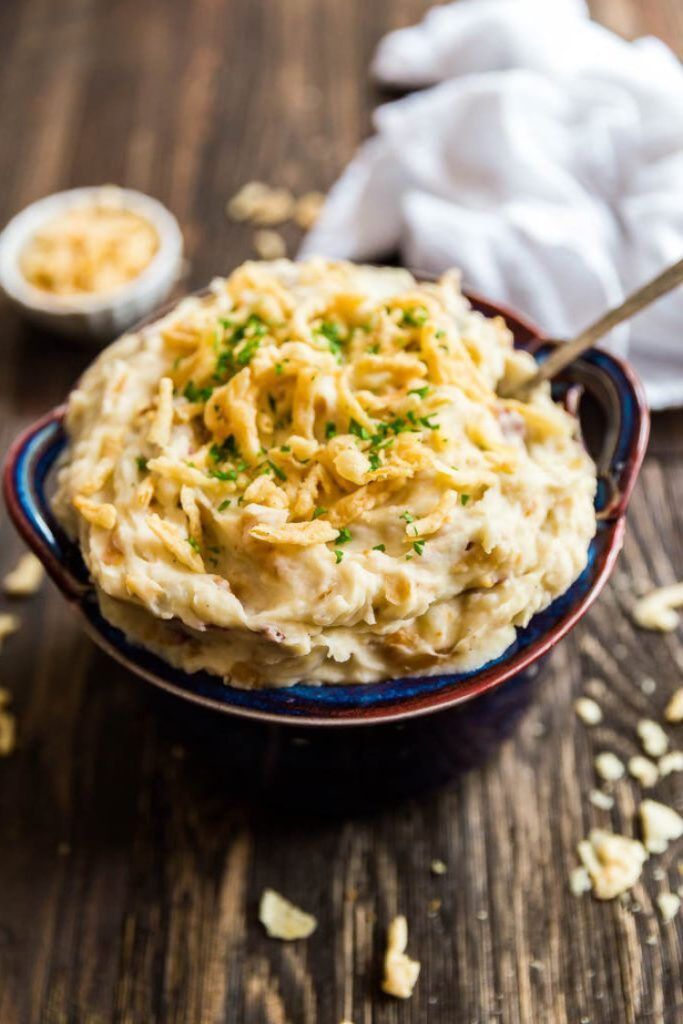 These amazing mashed potatoes have been taken up a notch with caramelized and fried onions. Your boring mashed potatoes will be taken to the next level with this sure-to-be holiday favorite.
Rumor has it, these potatoes are so good, you don't even need any gravy. Now, I don't know about all of that, but I do know that this dish is insanely easy to make.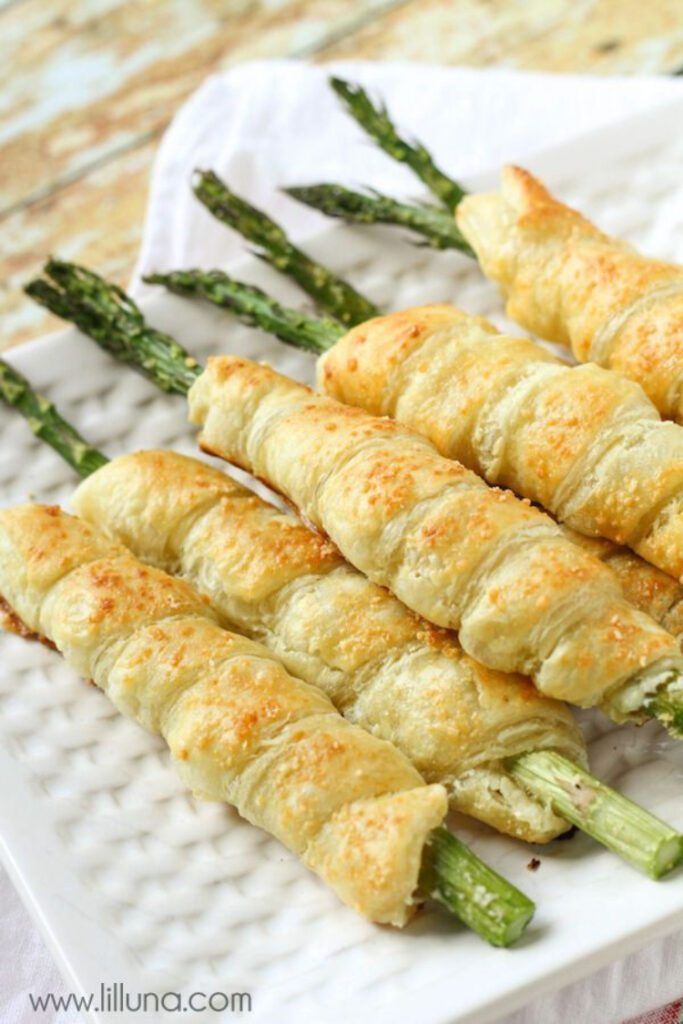 Don't these look tasty? I bet none of your holiday dinner guests will be expecting to see something so classy on the table. Surprisingly, these cream cheese and parmesan asparagus puff pastries are fairly easy to make. They're even easier to eat 🙂
This is one recipe that won't be made only during the Christmas season. You'll be craving them long into the New Year.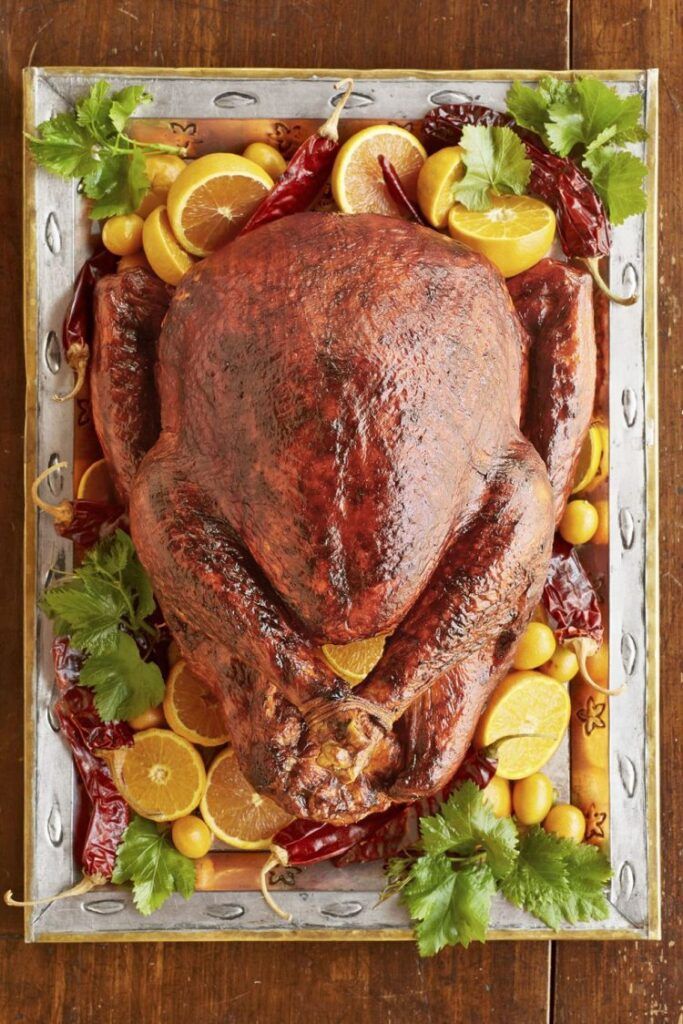 Thanksgiving has already passed, and you stuffed yourself on enough turkey to last you until next November. So, what do you do when you have family members wanting turkey for Christmas dinner? You can't disappoint the masses.
You don't have to cook another traditional turkey. You can make this colorful red chile and orange glazed bird, instead. It's super easy to make and tastes uniquely festive.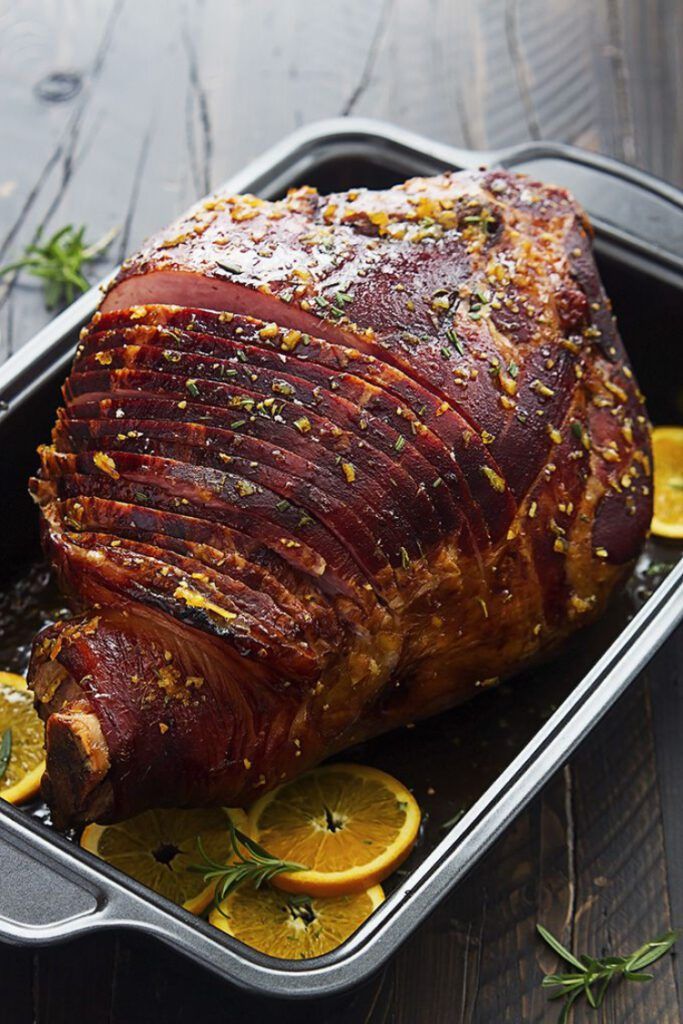 Have you got holiday ham on the brain? I know I sure do! I'm soooo sick of turkey. Well, unless it is the turkey mentioned above 🙂 I love eating a Christmas ham, though. This yummy ham is very easy to make and includes some savory and sweet ingredients like rosemary and orange slices.
If you have any leftovers, this ham makes wonderful sandwiches.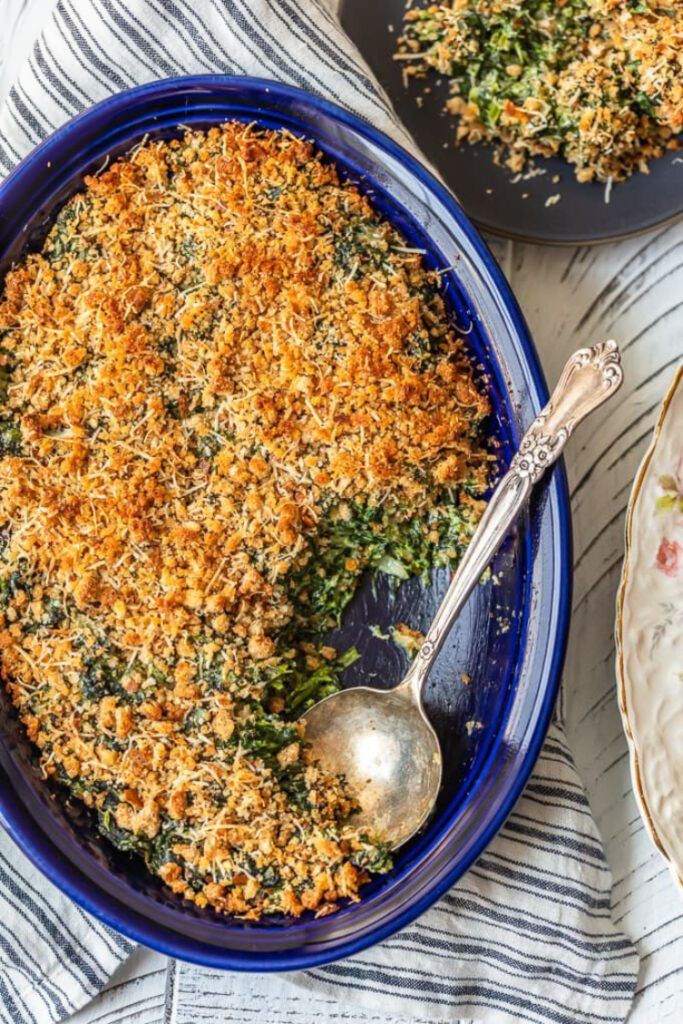 Even if you aren't a fan of spinach, this delicious gratin just may bring you over to the green side. It's creamy and topped with bread crumbs that get toasty while in the oven. So stinkin' delicious! Plus, it's really easy to make.
Basically, you just toss everything into a greased pan and pop it into the oven. Voila!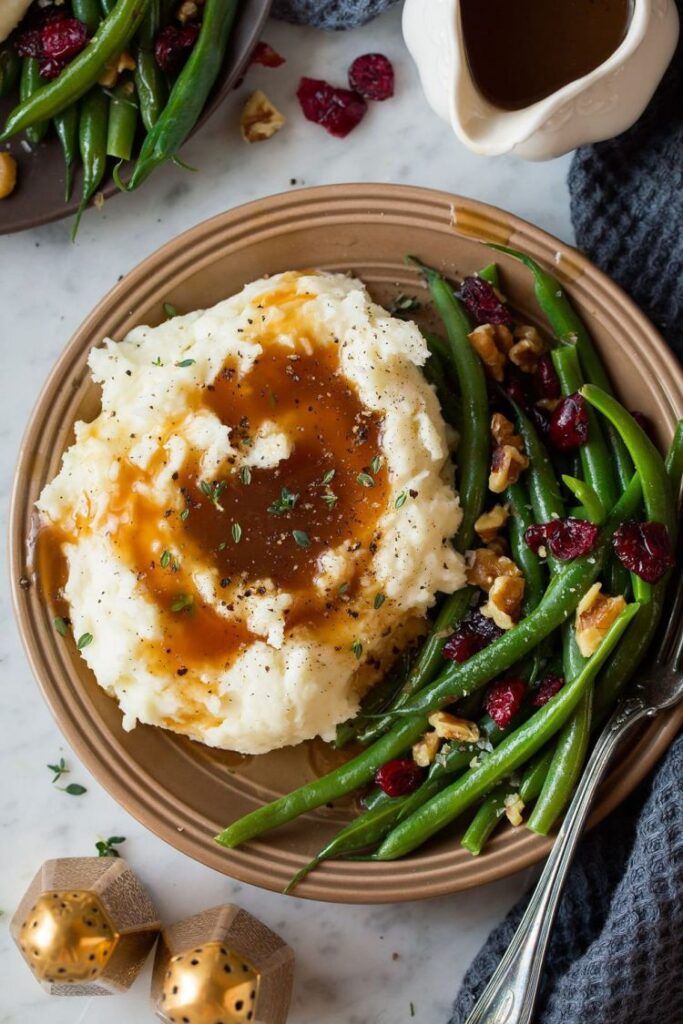 Sometimes, grandma's gravy can be a burden to make. Following all of those steps with flour or cornstarch…ugh! Plus, it requires the perfect timing, stirring, and measurements. Maybe, you don't have time for that?
Well, friend, I have a solution for you and it is this very easy gravy recipe. Enjoy.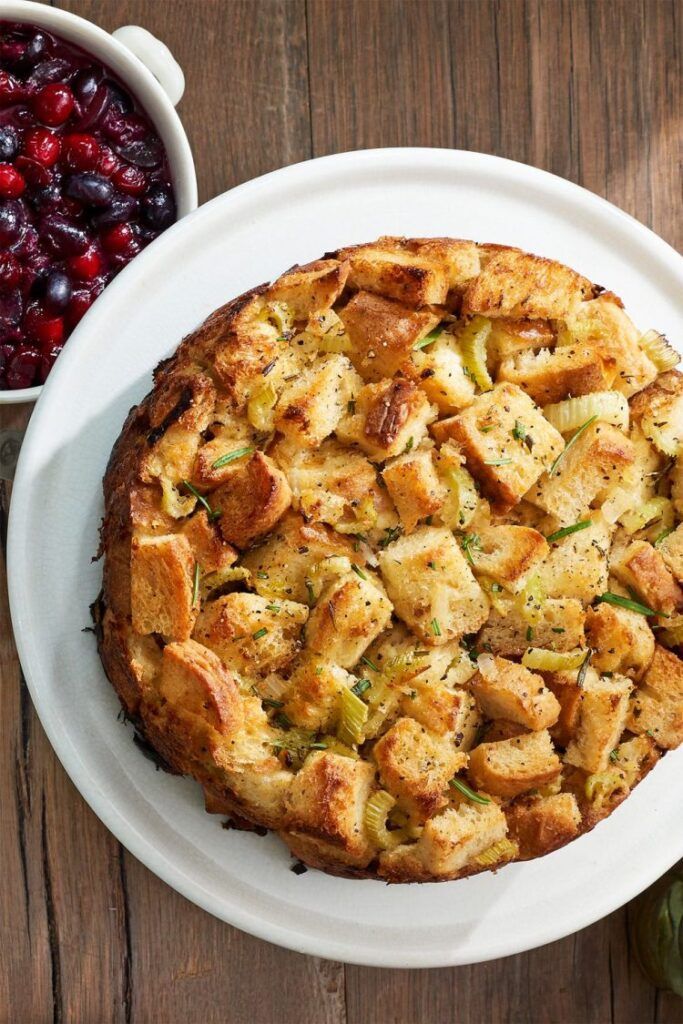 Take your stuffing recipe to a whole new level when you can eat it with your hands! Say, what?!?! Yep, this stuffing comes in the form of pull-apart monkey bread. Easily rip and tear your way to tummy satisfaction.
Kids just may eat their stuffing when they can use their hands.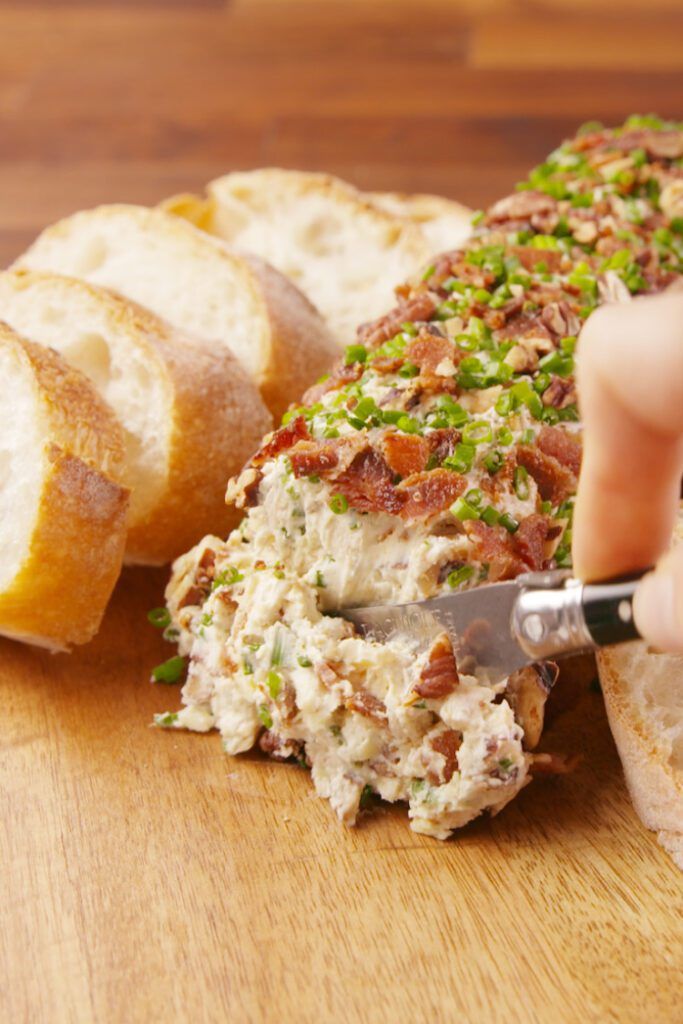 If you need some appetizers on your holiday menu, set your sights on this wonderfully simple bacon pecan cheese log. Now, don't get confused. This cheese log is simple to make, not simple in flavor.
Serve it on a platter with crackers or party bread. It's super delicious!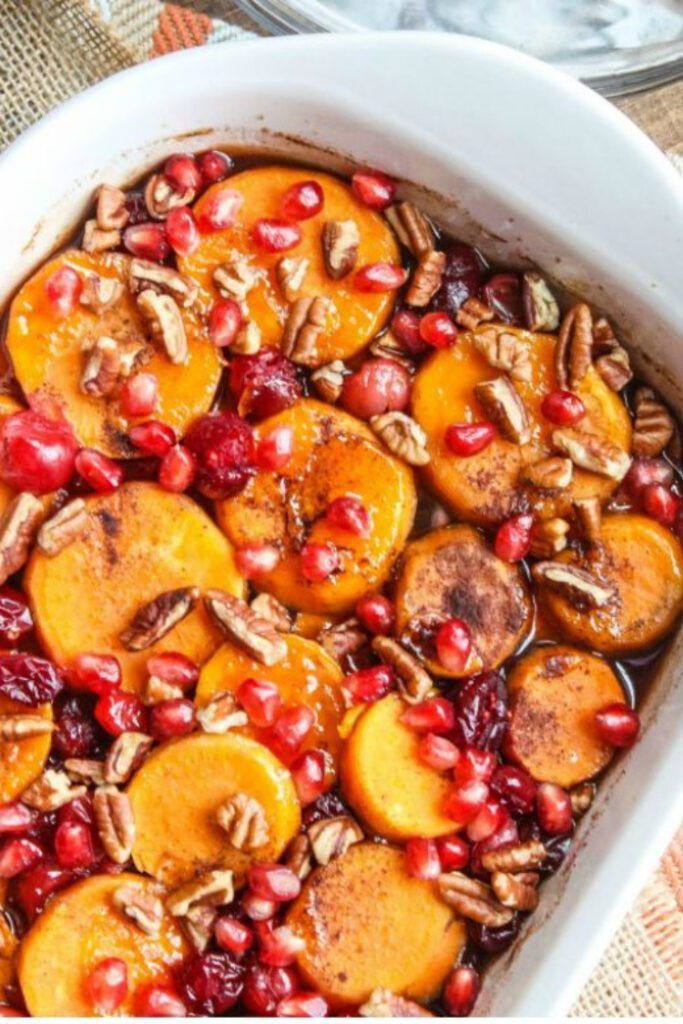 This recipe is a wonderful spin on traditional sweet potato casserole as it combines festive cranberries, crunchy pecans, and lots of sweetness. If you've got cranberry sauce fans in your family, this sweet potato casserole will be welcomed with open mouths.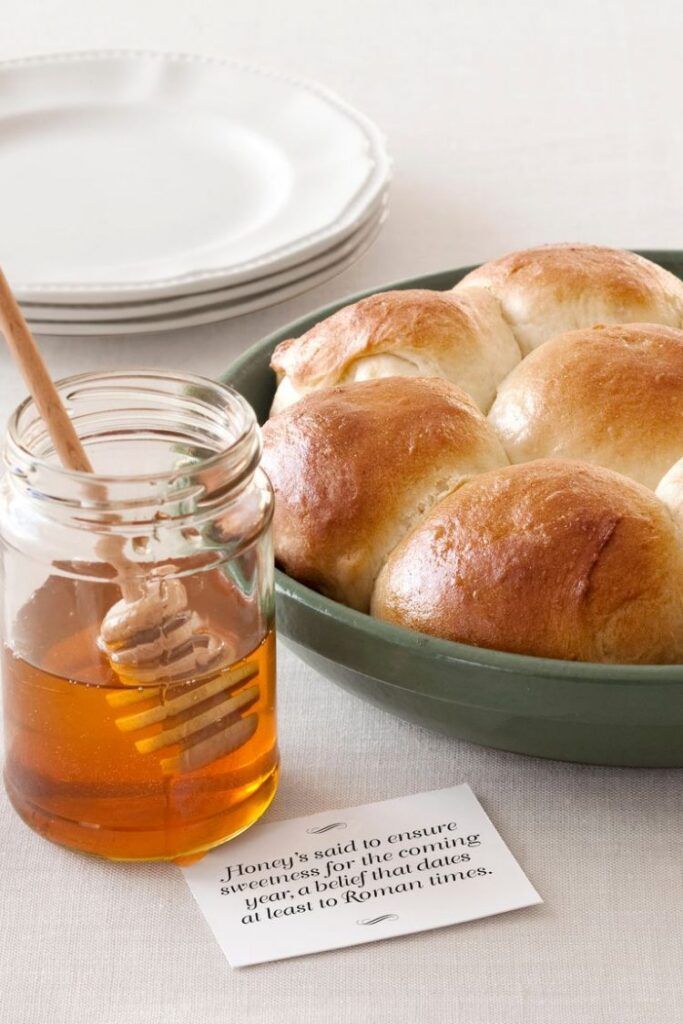 You can't have a big 'ol holiday dinner without the rolls. If you don't want to go with the store-bought variety, but also don't want to be slaving over rolls all day, make these yummy little thangs! They are sweetened with honey. Need I say more?
Make sure you make a triple batch because these rolls go really fast!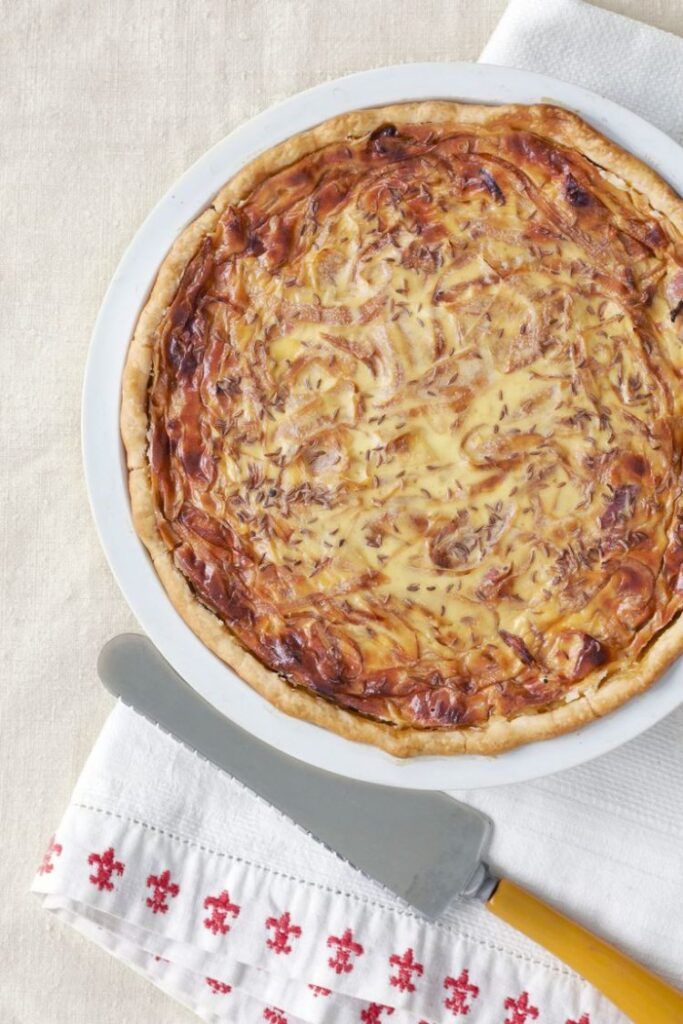 Now, this holiday pie isn't for everyone. You're totally going to have non-onion eaters at your table. However, for those folks who actually have taste buds, this easy onion pie recipe is going to be right up their snow-covered alley.
The scent of this pie is so strong, I think I can smell it coming through my computer screen. It's delicious.
Every holiday party or dinner event needs a cheese board that looks as pretty as this one. In just 5 easy steps, you can have this elegant appetizer put together. Trust me, it'll be a major hit at your Christmas dinner.
I have to admit, it's so gorgeous I barely want to mess it up by picking at it.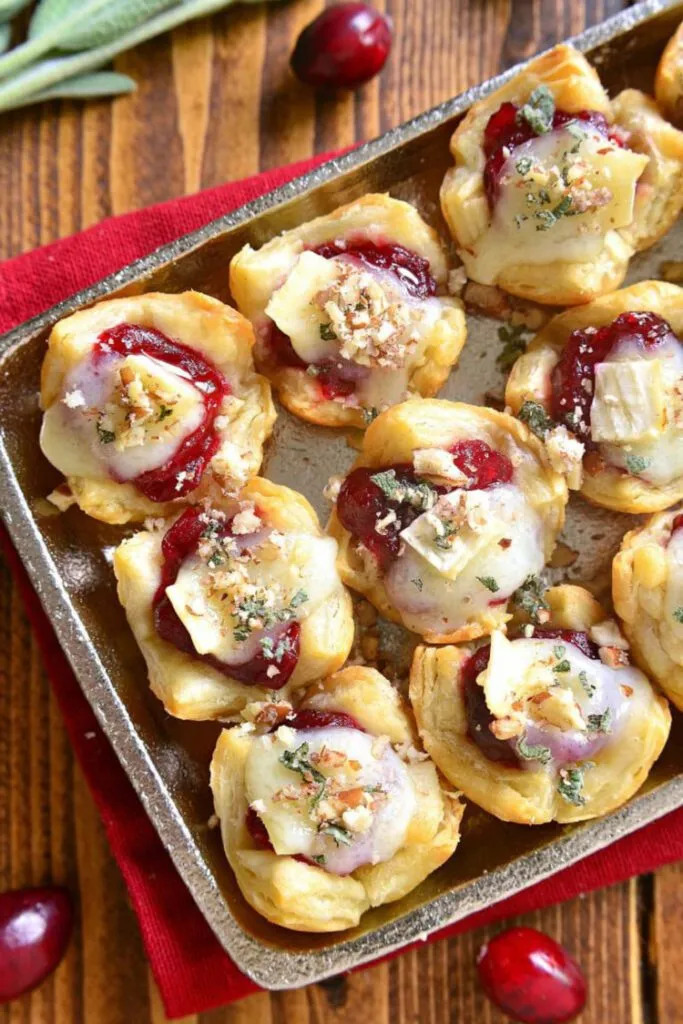 These tasty little tartlets can easily be presented as an appetizer or part of the main course, during your Christmas dinner. They contain chicken so they are much hardier than cheese tarts.
If you're having a holiday mixer, these tartlets make the perfect hors de vors.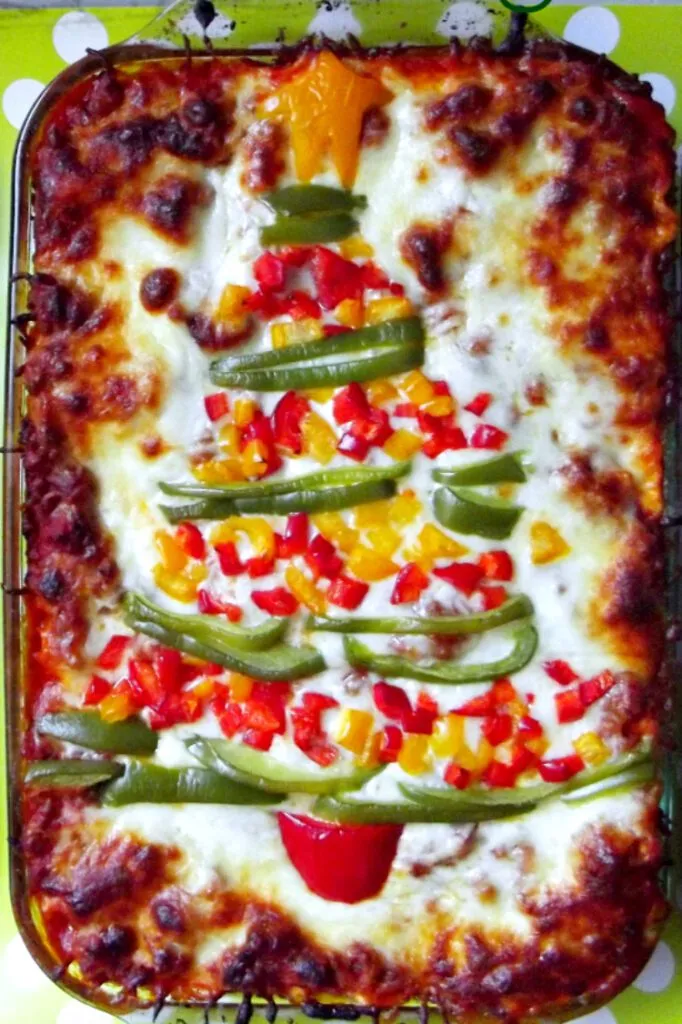 If you'd like to take a step back from traditional holiday foods, this is the recipe to turn too. How can you resist Christmas lasagna? Check out that adorable edible tree! I get the star!
Serve this festive food with some garlic bread and salad and you've got yourself one heck of a meal. Super simple to throw together.
I think this would make a wonderful Christmas Eve supper, too.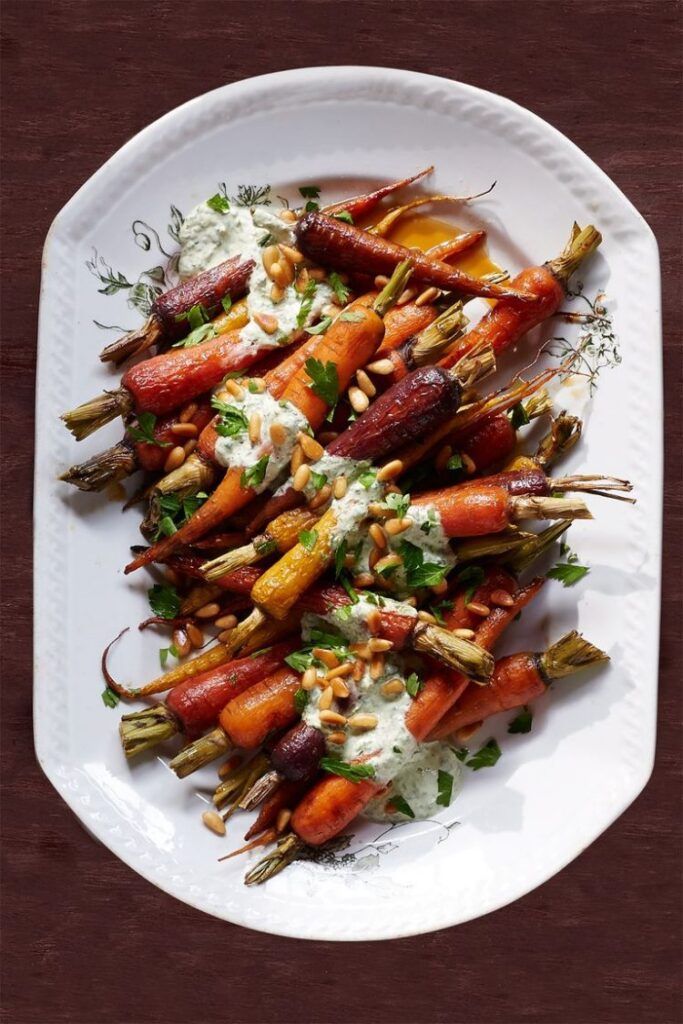 These carrots look good enough to eat! seriously, look how pretty the presentation is. I love the contrast of orange and purple carrots. Plus, that yogurt cream sauce looks divine.
You can easily whip up this holiday side dish in a matter of minutes and your guests will think it took all day.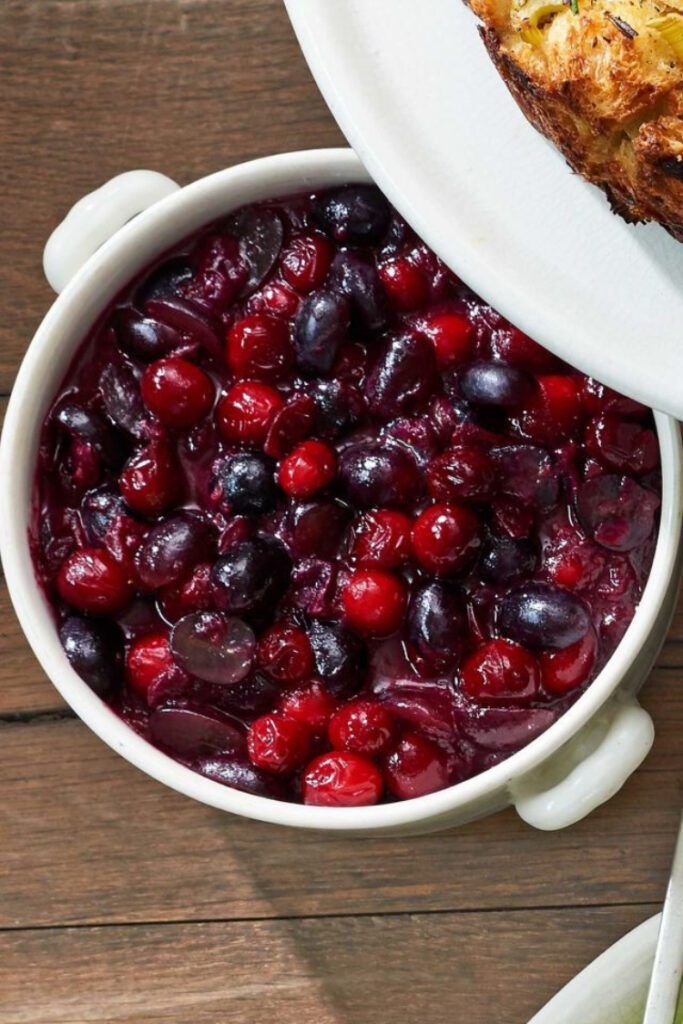 So, if you're anything like my family, you've gotta have homemade cranberry sauce on the holiday table. I have a recipe that I use, every year. This Christmas, I want to change things up a bit and try this grape-cranberry sauce. (See also: 20 Christmas Candy Recipes That Spread Holiday Cheer)
Does it not look amazing? Plus, it's sure to be super sweet with a hint of tart cranberry flavor.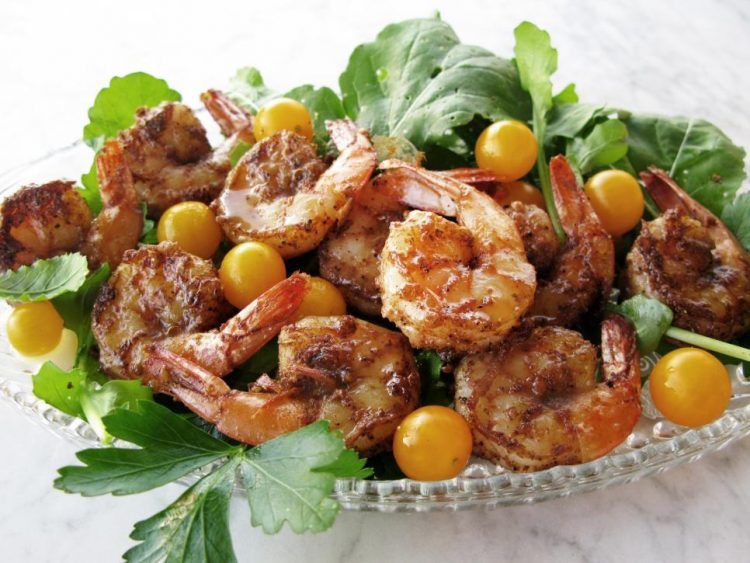 Shrimp is something that should be served during every holiday dinner. Everyone tends to love it and there's just something classy about shrimp as an appetizer. Unless, however, you're allergic to shellfish.
This shrimp is glazed with a pineapple sauce that simply can't be beaten. You'll love how quick and easy this dish is to make.
Suggested Read: 28 Best Thanksgiving Side Dishes
---
Conclusion
I hope you have been able to find some Christmas dinner ideas in this post that will save you both time and effort in the kitchen. So many of these recipes are super easy to make and they taste as if they came from a 5-star restaurant. Your family is going to be super impressed!
I want to make everything that is on this list. Yes, I have a very large family, but we aren't the size of a small army. I'll have to settle for just a few things. I know for sure I'll be making the cranberry-grape sauce, honey dinner rolls, and the cheese board with salsa.
Have you decided which of these recipes will be making a debut at your holiday table? Let me know in the comments which ones are your favorites. better yet, tell me all about the ones you actually made. I love hearing your feedback. If you want, include a picture so we can all ogle your holiday food.
Have a wonderful holiday season and enjoy these amazing recipes that will fill your heart and home with Christmas cheer.
You might also try 15 Easy To Make Holiday Recipes For Fall, 25 Holiday Cookie Recipes, and 10+ Quick And Easy Camping Recipes.