There's nothing quite like a simple white cake with simple Cool Whip frosting and this Coconut Cake with Cool Whip is the perfect summer dessert!
Coconut Cake with Cool Whip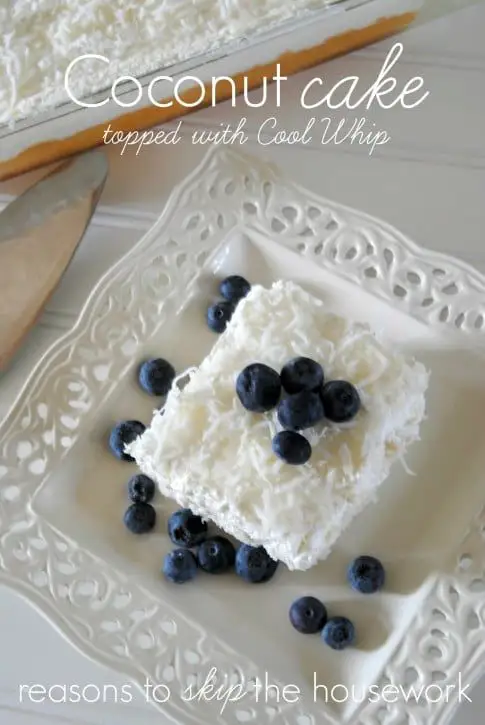 This Coconut Cake is a super moist recipe from my mom. She made it during our vacation. The recipe that was going to need to be shared here for you.
To make this amazing coconut cake, you need four simple ingredients: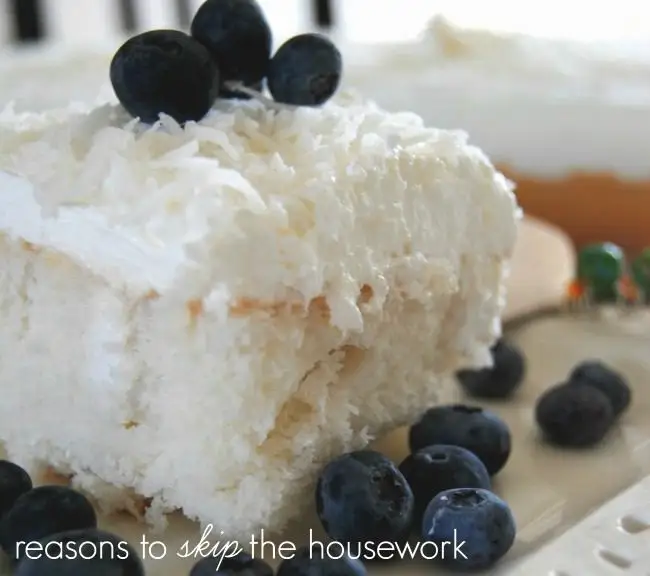 White Cake Mix
Cool Whip
2/3 can coconut MILK
1/2 Bag coconut
Whip up and bake the cake as directed on the cake box. Directly out of the oven, poke holes on the top of the cake. You can use a straw to make perfect little holes! Pour about 2/3 of the coconut milk onto the top of the cake. Use a spatula to spread it over the top, focusing on the holes. Cover the cake and put in fridge to cool. When the cake is completely cooled, cover with a tub of Cool Whip and sprinkle with coconut!
It's that simple! You can add fresh berries to lessen the guilt you'll have of eating this delicious cake for breakfast. It can't be any worse than pancakes, can it?
Do with yours as you may and let us know in the comments how you chose to top your cake!