There is no better way to spend quality time with your family than organizing fall crafts for kids. The pandemic has plunged us into a world that seems weird and alien, and our children will feel that shift the most.
As such, with the beautiful colors of the fall approaching, it creates the perfect opportunity to involve our kids with some creativity.
Keeping the young ones engaged and occupied may sometimes feel challenging, especially if we have to deal with local lockdowns. Besides, we need to normalize the situation for our children as much as possible. Therefore, why not consider some fall crafts for kids to involve them in something constructive and keep their little hands busy while they remain in lockdown at home.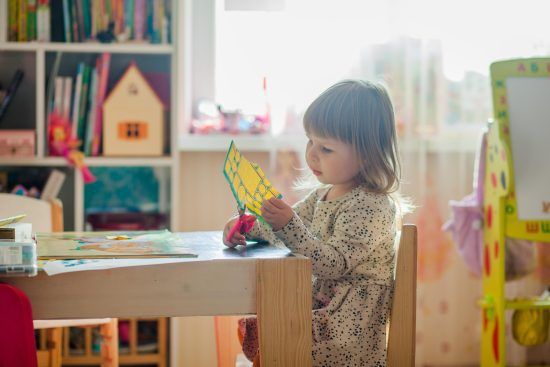 Crafts Benefits for Kids
Keeping the children occupied and interested may not be as daunting a task as you may think. There exists a wealth of fall crafts for kids that you may teach them to inspire their creativity. Furthermore, they don't have to cost a fortune.
Making fall-themed jewelry and teaching them papercraft to build hedgehogs and three-dimensional trees is a sure way of engaging their attention. With only a few basic ingredients, your house may soon find itself bedecked with pumpkin decorations and tissue paper windsocks. Fall crafts for kids are something the entire family can engage in, and who knows, you may find a budding young artist bursting with talent.
Recommended Read: 17 Fun & Fabulous Thanksgiving Crafts
Crafting helps children learn
Not only is crafting a great way to bond with your children, but it may also teach them new skills. Learning how to use tools, mix colors, and construct projects will aid your kid's development.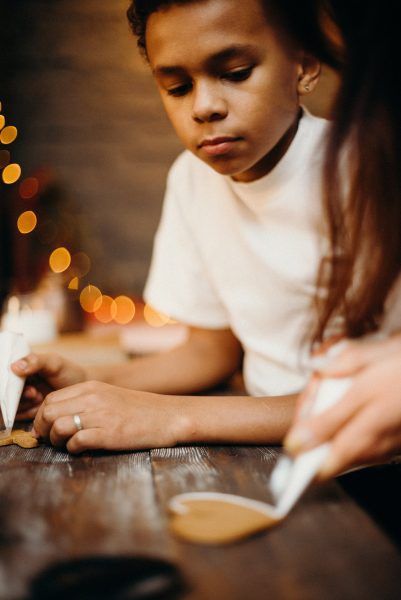 Directions
Teaching your child how to make a particular project will help them to understand and follow directions. As such, they will learn a life skill that will stay with them all their lives.
Concentration
Children are all too easily distracted, and fall crafts for kids are the perfect way to help them concentrate and focus on a project. Crafting will allow them to focus on using scissors and to concentrate on completing a task without distraction.
Develop motor skills
Using tools and the physical act of creating an object will help to develop your child's motor skills. Such a life lesson is invaluable for the development of their future and their careers.
Patience
Crafting may sometimes prove a little challenging. Therefore, your fall crafts for kids may help them develop a little patience. Projects need to be achieved through a step-by-step process, and as such, it will teach your child the art of being patient.
Problem-solving
Problem-solving is another invaluable life lesson to learn during your fall crafts for kid's adventure. If something goes wrong during the project, by encouraging your child to find a way around it and solve the problem, they learn a crucial lesson. Problem-solving is something that adults do throughout their lives, so as the saying goes, start them off young!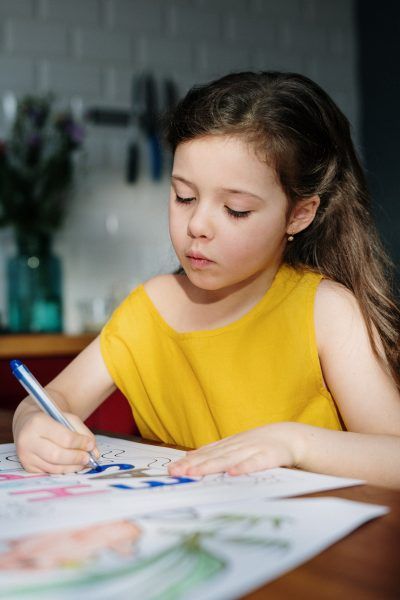 14 Fall Crafts for Kids Projects with Video Tutorials
Paper art forms the mainstay of many fall crafts for kids. With a few simple supplies, you will be amazed at what you can create. Children will love the process of forming the paper into fabulous shapes and decorations to adorn your house.
Keep in mind that you can always cut the paper for your children if they are too young to use scissors or paper trimmers. Furthermore, crafting glue is water-based and safe to use, but you may want to discourage the younger members of the household from eating it!
1. Paper pumpkin decorations
With a little pumpkin-colored cardstock, some green cardstock, and a kid-friendly Pritt glue stick, you can teach them to create these fabulous decorations.
Use a pastry cutting set to mark out the circles, and either cut out the shapes for the children or supervise them as they cut out the shapes. Furthermore, it is worth investing in safety scissors to protect young fingers.
2. Fall windsock
No fall crafts for kids would be complete unless you used the ubiquitous cardboard toilet paper inner tube. With a little paint and some colorful tissue paper in fall colors, you may find some fabulous windsocks hanging from your rafters in no time.
The projects represent an excellent opportunity to teach your children how to mix paint colors, though it may be wise to use no-spill cups to prevent messy accidents.
3. Cute hedgehog characters
Who doesn't love a colorful fall hedgehog complete with googly eyes? With some appropriately colored cardstock and glorious fall leaves, you may soon find a horde of hedgehogs taking over your kitchen.
Tacky craft glue is child friendly but will also dry very quickly, making it the ideal choice to fix the leaves onto the body.
4. Dimensional tree wall hanging
The three-dimensional tree is easy to make yet looks very impressive. Use a safety paper trimmer to cut the cardstock for the trunk and branches. Cut the leaves from a variety of fall-colored cards and use a bright blue card for the background.
If you feel your children may prove too young to use the trimmer, then you can cut the paper to size for them. Fall crafts for kids are all about the joy of making, not cutting off fingers!
5. Fall wreath
No fall is complete without a gorgeous fall wreath. Made using simple ingredients, including paper plates and paper leaves, you can teach your children to make these as Thanksgiving gifts.
A compass will help create the wreath base, and you may use glue or sticky dots to attach the leaves to your homemade ring. Alternatively, why not take your children out to a park and collect real fall leaves to make the wreath? Finish off your creation with a pretty fall-themed ribbon.
Easy Jewelry Making as a Fall Craft for Kids Project
Why not consider some easy jewelry as part of your fall crafts for kid's activities? A simple stretchy bracelet and even a stretchy ring make for fabulous keepsakes.
Furthermore, jewelry making does not need to cost a fortune as there exist many fun and exciting kits available to share with your children. Be prepared to wear all manner of fabulous creations.
6. Simple Stretchy bracelets
Probably the most straightforward bracelet to make, a stretchy bracelet offers all sorts of combinations and colorful fall colors to create something pretty.
With a little stretchy cord and a selection of colorful beads, fall crafts for kids could not be simpler. Additionally, you can add some pretty fall charms to the selection and let the kids develop their own inventive combinations.
7. Stretchy rings
Stretchy rings use a finer elastic thread and smaller beads. However, you do need to use a needle, so supervision may prove appropriate. Use needles with larger eyes to pass through the thread.
Before long, all of your fingers may find themselves decorated with all manner of unusual creations.
8. ABC personalized bracelets
The ABC Personalized bead box represents the perfect addition to your fall crafts for kids because they can make names and phrases from the beads. The different combinations and design possibilities will stretch your kid's imaginations and help with their spelling.
9. Pop beads
Pop beads look a little bit like Lego but offer creativity and fun limited only by your children's imagination. A colorful array of weird and beautiful beads allows for unusual shapes and jewelry creations to build a riot of fabulousness. Furthermore, they may be easily disassembled and remade into new designs.
10. Gem link bracelet maker
The gem link bracelet maker offers a more sophisticated option for kid's jewelry making. With an array of pretty beads, the kit allows for easy stringing and storage to make fall crafting for kids a straightforward exercise.
The kit is suitable for older children of 8 years and upwards and will allow them to make adorable designs that they may be proud to own.
11. Seed bead insects
The seed bead insects make fabulous pendants which you may hang on a ribbon, or even colorful sun catchers to hang in the window. With an array of pretty beads and crystals, some wire, and a little bit of fun, the combinations remain endless.
You will need some cutters to trim the wire to size, so you may wish to perform that particular chore for your children beforehand.
Modeling as Fall Craft Projects for Kids
What kid doesn't love modeling clay? When you consider fall crafts for kids, clay craft has to form one of the most creative and fun activities in which to involve children. You can make beads for jewelry, animals, charms, and all sorts of weird and wonderful creatures from clay with very few tools.
Recommended Read: Harvest Bingo
12. Making animals
Polymer clay is a fantastic product that you bake in the oven to set. It's child friendly, and you may use the end result for all manner of things. Whether it's learning how to make different shapes, jewelry components, or aliens, polymer clay represents a fantastic crafting experience for children.
You may wish to put down craft mats to protect the surface. Also, your children may find some simple modeling tools useful.
13. Wiz play clay
Why not encourage your children to model their favorite foods? Fall crafts for kids are meant to be fun, so imagine the creations they will come up with!
Wiz Play clay is an air-drying clay that will allow your children to keep their creations forever. Also, a set of modeling tools will help them to sculpt their masterpieces.
14. Pumpkin candles
If your kids are a bit older, then why not teach them how to make candles? For younger children, they will need supervision as you use hot wax to make your creations. However, fall crafts for children may melt into the perfect gift-making factory for thanksgiving!
Making pumpkin candles is an exciting way to engage your family with fall crafts for kids. With a pumpkin mold and a candle-making kit you may soon produce some stunning results.
Add a little pumpkin pie essential oil to the mix to give off a fantastic fragrance that will fill your home with fall splendor.
These candles are fantastic for kids to make because they can burn them later. Also, imagine their joy as they present one of their handmade candles as a gift to a friend or loved one.
Fall Crafts for Kids Explored
While the world finds itself gripped in a pandemic, many of us may find our children at home with us during lockdowns. It is essential to try and normalize life for our children during these weird times. Therefore, it remains essential to engage our children in meaningful activities. Fall crafts for kids are the perfect way to keep your family busy.
With so many different activities to explore, you don't need to spend a fortune. Paper crafts offer the opportunity to make fantastic wall hangings and decorations. Some simple jewelry techniques encourage our children to create lasting and pretty adornments. Furthermore, clay provides the chance for your child to stretch their imagination into all sorts of fabulous sculptures.
Fall crafts for kids may also prove useful for making gifts for thanksgiving. Crafting gifts will give your children a fantastic sense of accomplishment while offering a valued learning experience. Furthermore, fall crafting for kids gives you the chance to engage and bond with your children.
Do you have experience crafting with children? Perhaps you have some suggestions for projects. If so, comment in the space below and share your knowledge with us.