Many of you could ask why you even need a list of 45 ideas for 5-minute snacks. Well, we have all been in this situation before: Our stomachs begin to rumble, but our tight schedule doesn't allow for a snack that takes ages to prepare. Rather than giving in to your cravings for something sweet or savory, you try to push through and concentrate on the task at hand. If only you could take just 5 minutes to prepare a delicious and satisfying snack…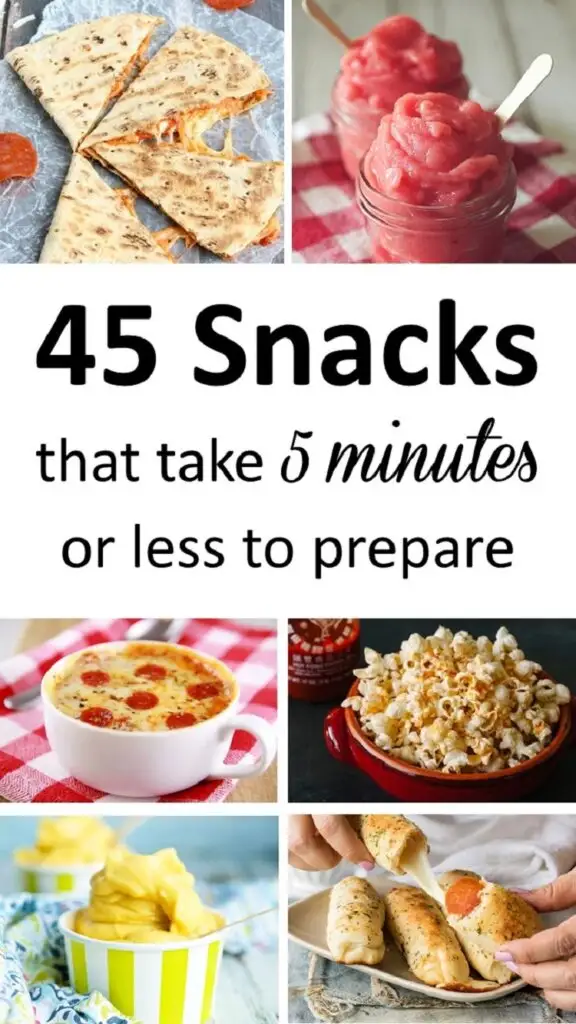 Easy and Quick 5-Minute Snacks Recipes
Thanks to today's round-up, you now can. We've chosen 45 of the best snack recipes that take just 5 minutes or less to prepare. From low-fat, high-fat nutrition smoothie bowls to delectably sweet brownies, refreshing salads, and so much more – trust us, there's a quick snack here to satisfy any craving!
You'll be surprised by just how easy and simple these snacks are to make. Not only will they save you time, but they're sure to alleviate your hunger and boost your concentration once more.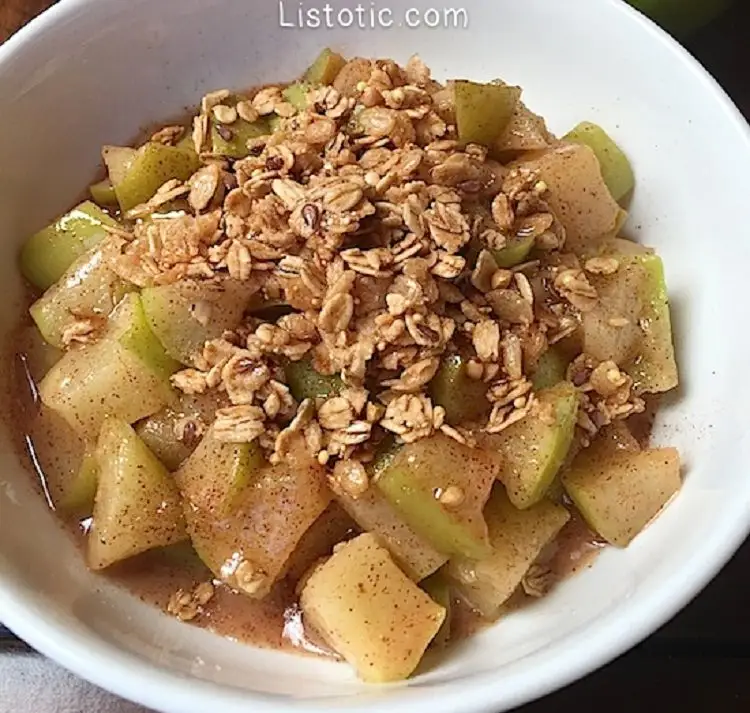 Who can resist the sweetness of cinnamon and warm apples? This simple snack takes just 2 minutes to prepare, plus you only need a microwave to give it that deliciously hot and gooey consistency.
While this snack might be a sweet one, no one can deny the health benefits of apples and cinnamon. That's a bonus! Not to mention that this time of the year is perfect for this easy-to-make dessert. When the apples are ripe and ready to be harvested, it is time for an autumn meal, like this fabulous 5-minute snack.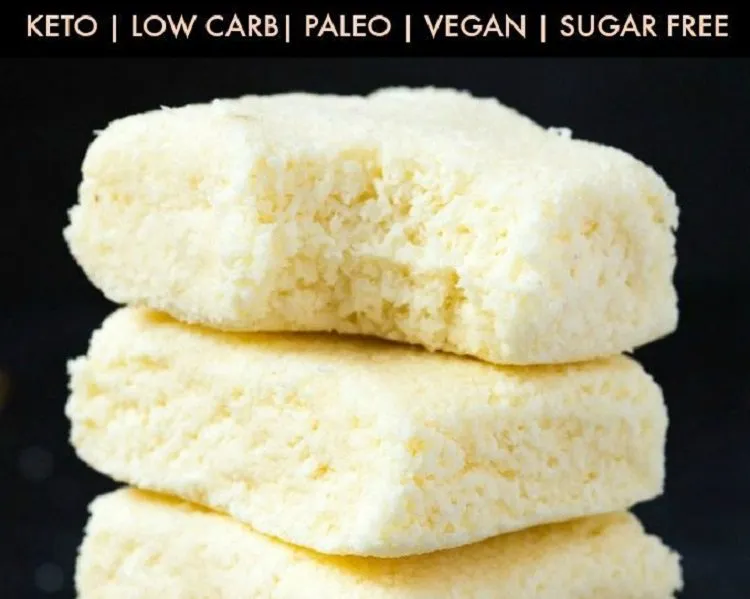 It is not hard to resist a scrumptious bar throughout the day, but the baking and preparation times can sometimes put people off. Thankfully, this amazing recipe only uses three ingredients. Moreover, it takes less than 5 minutes to prepare. That is not all though, as this bar also does not require baking at all. How good is that?!
Not to mention that this recipe contains a substantial amount of coconut that may offer several benefits, including improved heart health, weight loss, and digestion. Yet, it is high in calories and saturated fat, so you should eat it in moderation. Overall, unsweetened coconut meat makes a great addition to a balanced diet.
3. A Paleo Protein Bar that Would Make the Best 5-Minute Snack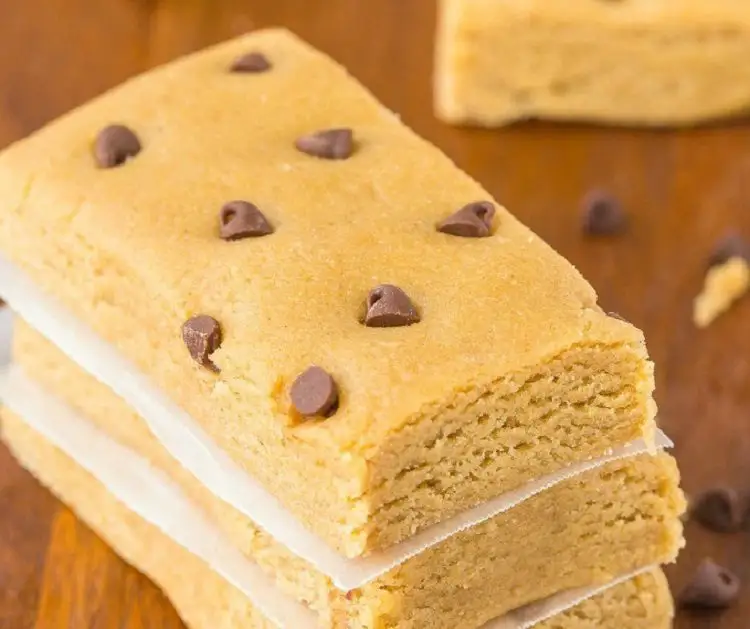 Want another 3-ingredient bar recipe? Look no further than this paleo version, featuring ingredients such as smooth nut butter, coconut flour, and dairy-free chocolate chips. Delicious and healthy! These also don't require baking, so you can whip them up and eat them in no time.
The most interesting effect of this 5-minute snack is that the nut butter is loaded with heart-healthy monounsaturated fats. These fats help increase HDL cholesterol (the type of cholesterol our body needs) while keeping LDL cholesterol—the bad kind—in check.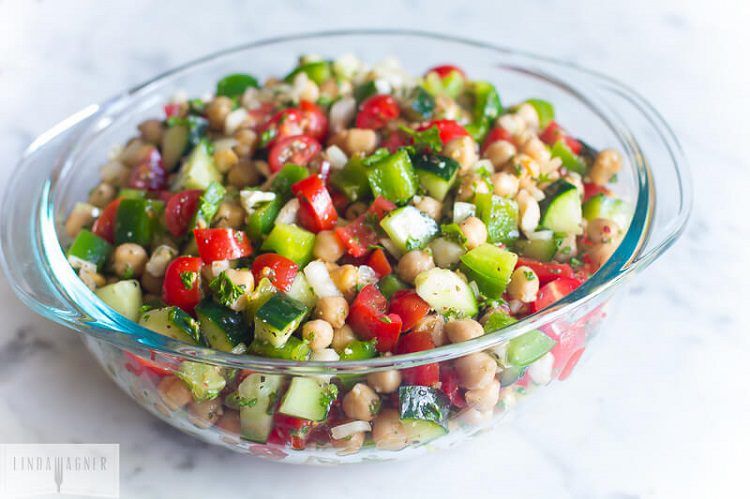 How about a delectable and low-fat salad that takes just 5 minutes to prepare?
This chopped chickpea salad is bursting with color and flavor, making it the perfect accompaniment to any dinner party or gathering. Your friends will certainly want the recipe! Also, do not forget that the best party food should not cost that much or involve very complicated preparation. You can meet all these requirements without resorting to just chips and dip. Read our last article to find out the 20 best party food ideas everyone will love.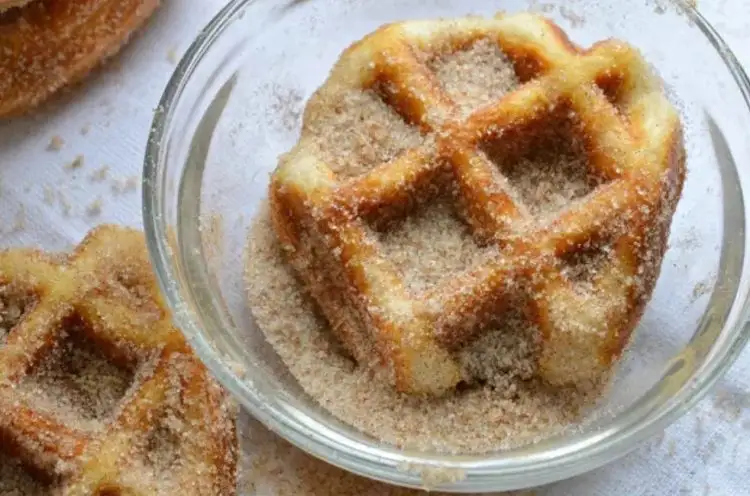 Is it just us, or do the words "cinnamon sugar waffle bites" sound like music in your ears?
These sweet and sugary snacks are certainly on the naughty side, but they are sure to satisfy any dessert craving you have ASAP. You could also easily make them for a dinner party treat. So simple!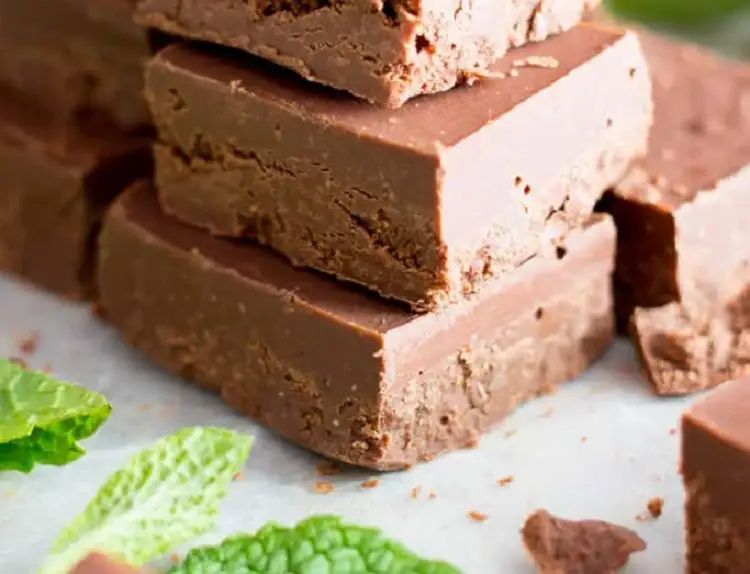 While brownies might usually be unhealthy, these pack a nice surprise. They are gluten-free and dairy-free, making them perfect for those who are Paleo or Vegan.
Furthermore, the deliciously chocolatey flavor is bursting with peppermint, giving them one of the most perfect combinations around!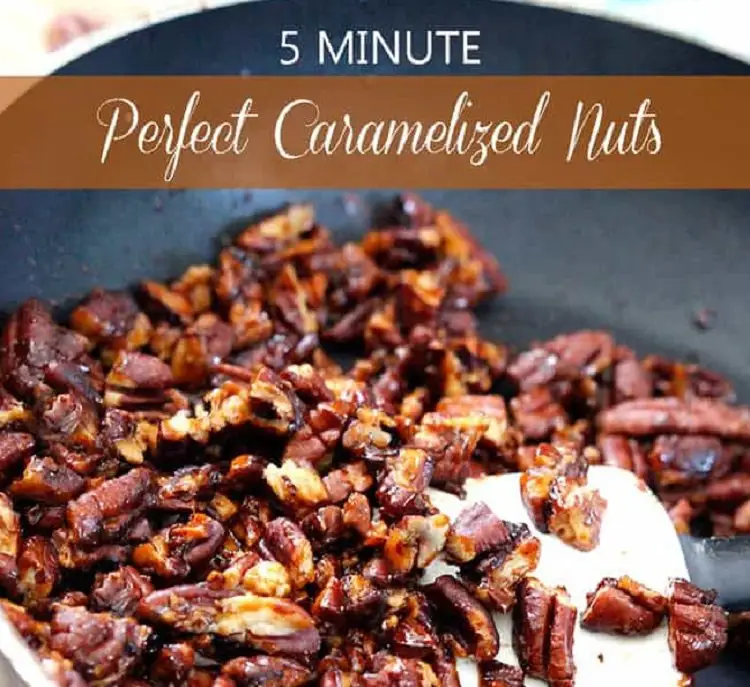 Nuts are a great snack on their own, but sometimes they lack the flavor or sweetness you might be craving.
So, take them to a whole new level with this caramelized nuts recipe, giving them that oomph that you just can't resist. They are the perfect snack to get you through a 3 p.m. slump! Not to mention the energy boost this 5-minute snack will give you!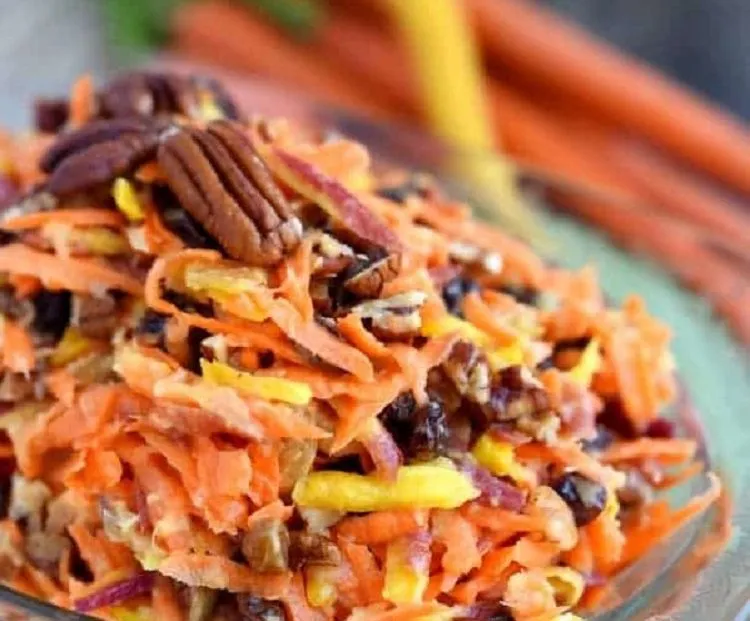 Snacks do not have to be sweet! This rainbow salad features delicious (and healthy) ingredients such as carrots and pecans, plus it can be prepared within just 5 minutes.
The pecans give it a lovely crunch, so it is sure to be a favorite among all family members – even the kids! Moreover, we are aware of all the incredible health benefits that carrots have on our well-being.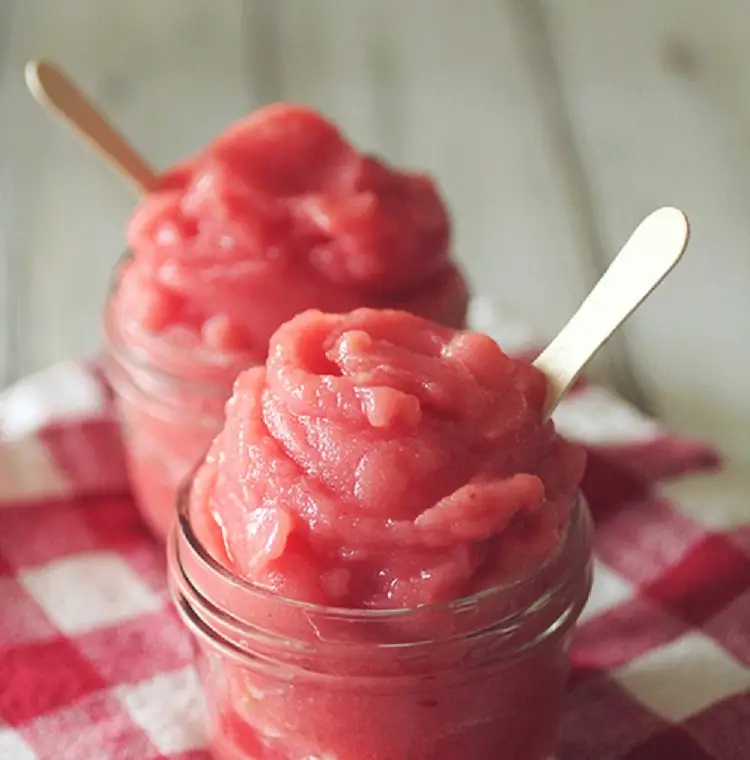 Have you ever considered making watermelon sorbet as a quick snack throughout the day?
We hadn't either until we realized just how quick and easy it was to whip up! Not only does it look fantastic, but it tastes great too. Also, it is one of the best desserts on hot summer days!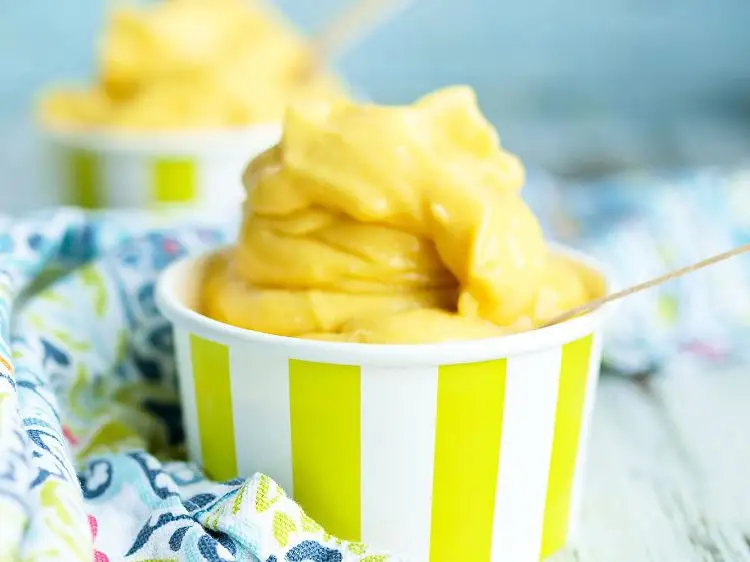 Speaking of sorbets, here's a just-as-simple mango version that takes 5 minutes to prepare. The color is gorgeous, plus it tastes delectable too. We think it would be a quick and easy addition to any dinner party.
Just be ready to hand out the recipe to all of your guests!
11. Vegan Tacos in the Blink of an Eye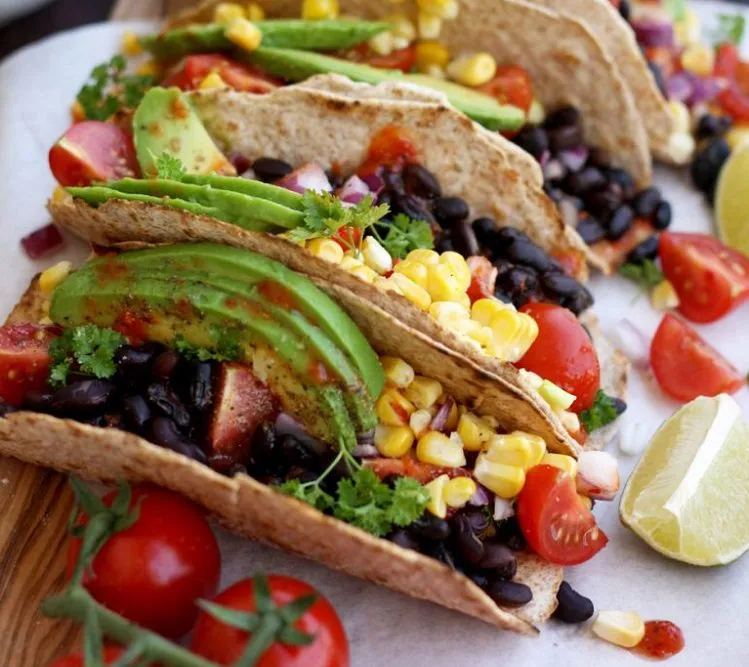 If you are Vegan or just are not craving meat, then these quick and delicious tacos are the 5-minute snack for you! They are filled with all things yummy, like avocado, corn, tomato, beans, and more. Who knew you could create a tasty and healthy treat in so little time?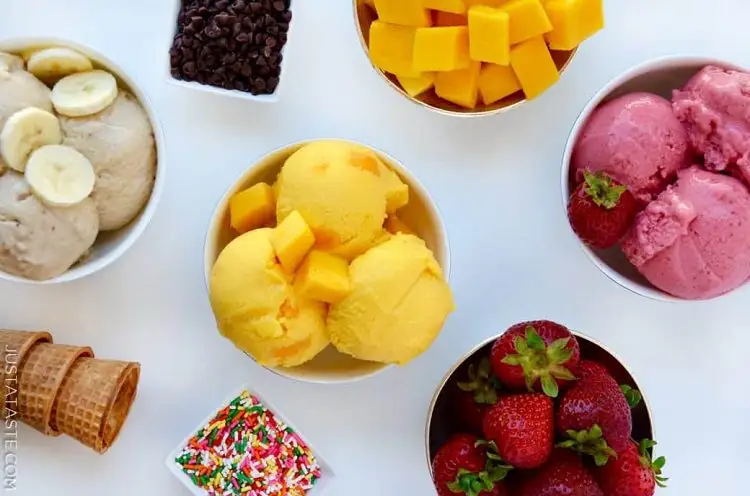 Who doesn't love frozen yogurt? While store-bought varieties are often ladled with sugar, this make-at-home version is quite the opposite!
It uses Greek yogurt for a low-fat twist, plus you can add your favorite (healthy) toppings, such as berries, passionfruit, banana slices, and more!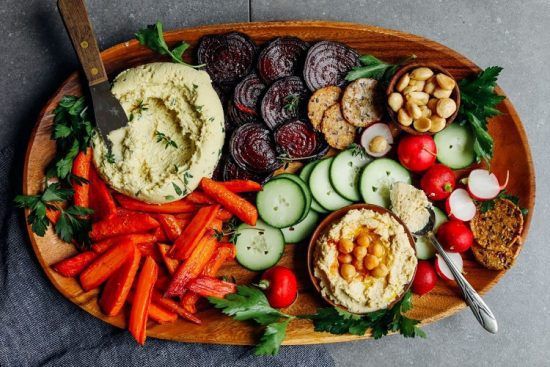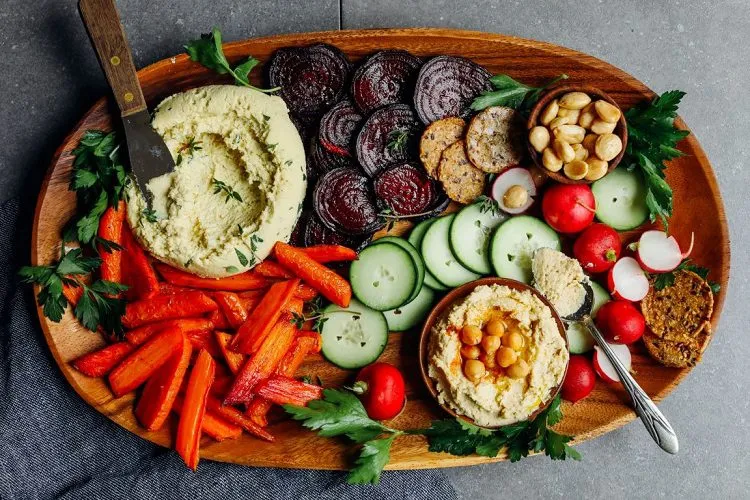 This quick and simple snack idea is perfect for unexpected guests, or perhaps if you are just really hungry! It is called macadamia, cheese, and vegan crudité, and could not get any tastier if it tried.
Along with some much-loved dips, it serves as the perfect tasting plate.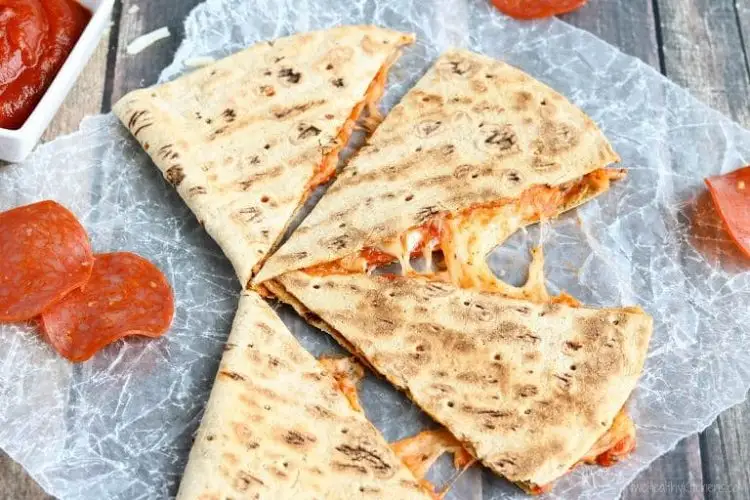 Not only is this pepperoni pizza quesadilla super quick to prepare, but it is also incredibly tasty. With melted cheese, pepperoni, and a whole bunch of other Italian-meets-Mexican ingredients, it is sure to satisfy any rumbling tummies.
I just cannot remember a party where this quick 5-minute snack was not everyone's favorite!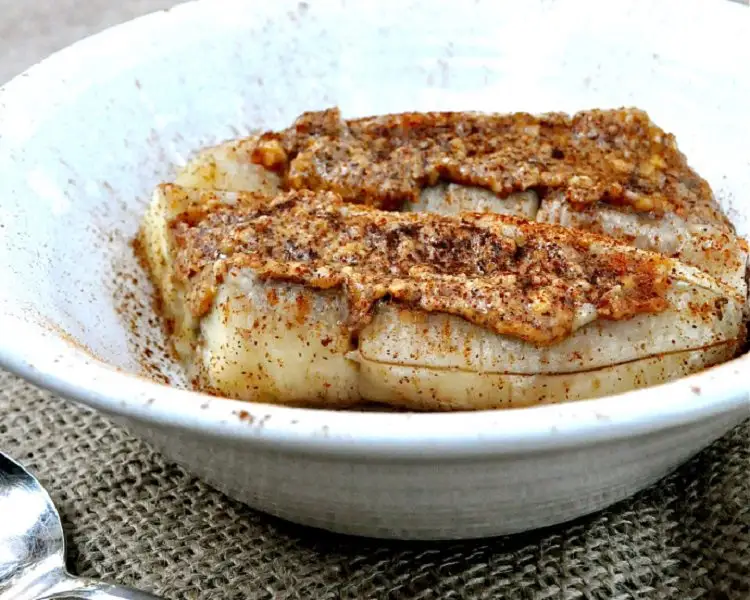 We don't know where to begin with this one: the toasty almonds, the soft almond butter, the oozy banana, or the sprinkling of sweet cinnamon sugar. How divine! It is the perfect wintertime snack for hungry bellies and will instantly fill you with cozy warmth.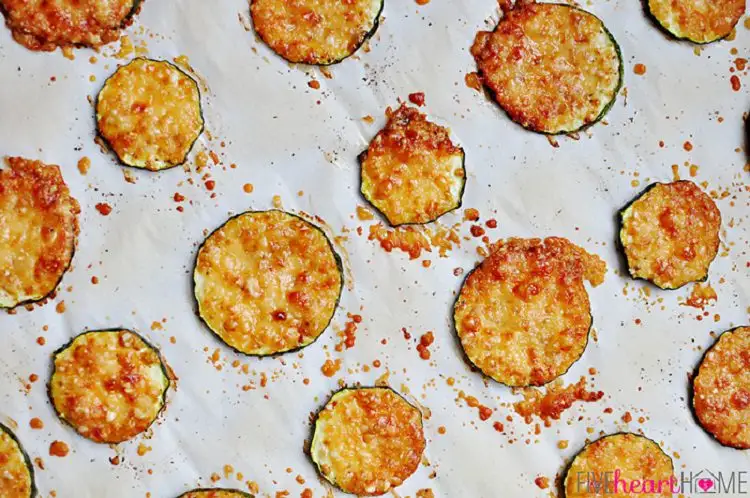 Zucchini on its own can be pretty tasty, but watch your tastebuds jump for joy as you add melted parmesan. Yum! These are great to serve up at a party or even to snack on throughout the afternoon. The oven crisps them right up too.
We all already know that zucchini is a super popular vegetable when preparing vegan soups or baby puree. But we cannot imagine zucchini could become such a tasty and easy-to-make snack till now.
17. Easy and Quick Snacks Recipe: BLTA Wrap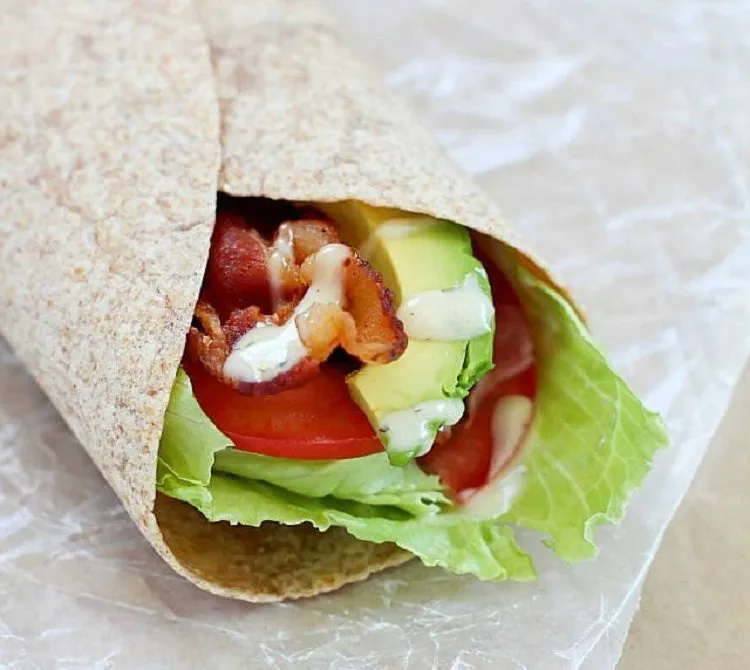 There is nothing quite like a toasted wrap to calm those cravings and keep you satisfied right through to dinnertime. Not only does this 5-minute BLTA wrap include fried bacon (delicious!), but it also uses other, healthier ingredients such as avocado, tomato, and lettuce. Use wholemeal wrap bread for extra goodness.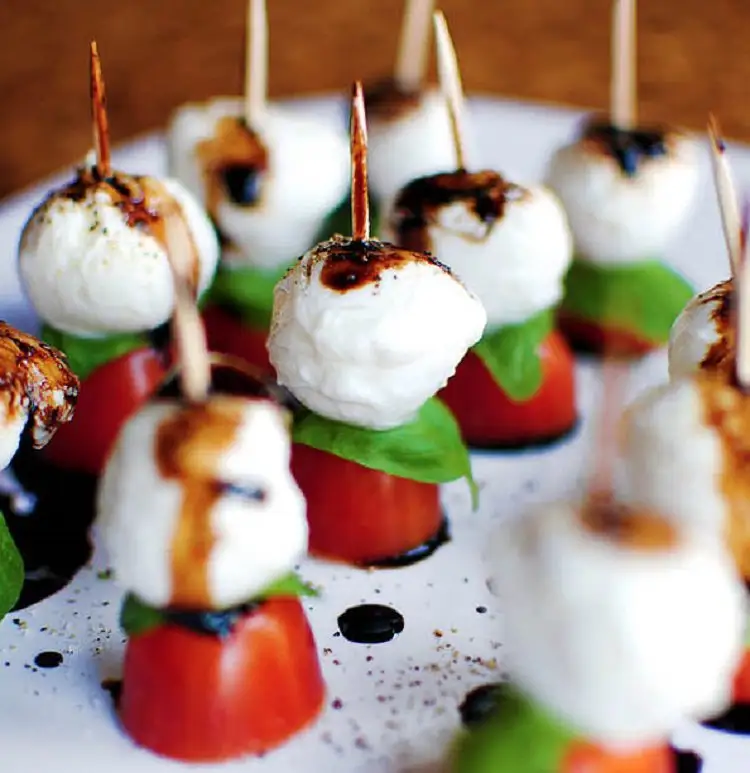 Here's another 5-minute snack idea that can be shared by many, or enjoyed by only one. These mouthfuls of deliciousness are best described as mini mozzarella cheese balls skewered with tender basil leaves and juicy tomatoes, drizzled with tangy-sweet balsamic reduction. Has that got your tastebuds tingling?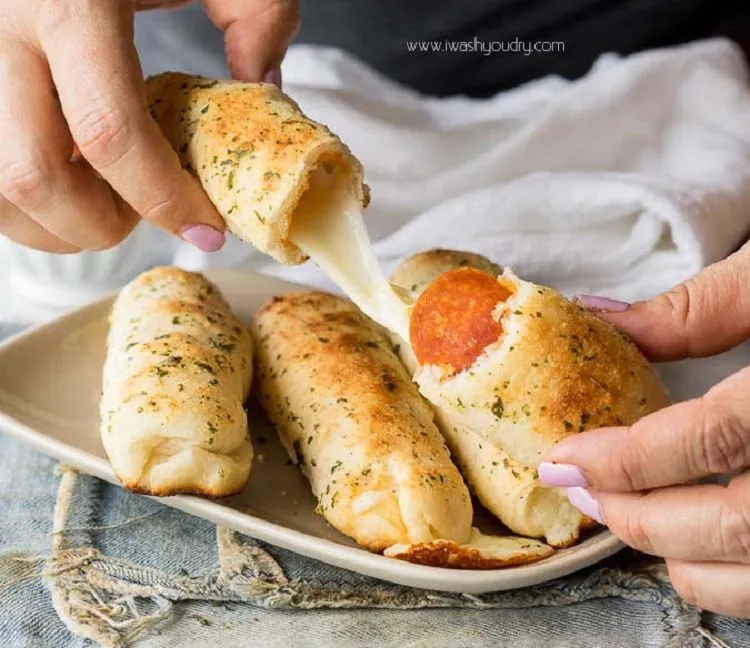 Have you ever eaten pizza in stick form? After trying this 5-minute snack idea, you will be raving about it for weeks! This recipe will show you how to make your own cheesy pepperoni pizza snacks.
Simply pull them apart and watch the melted cheese ooze out.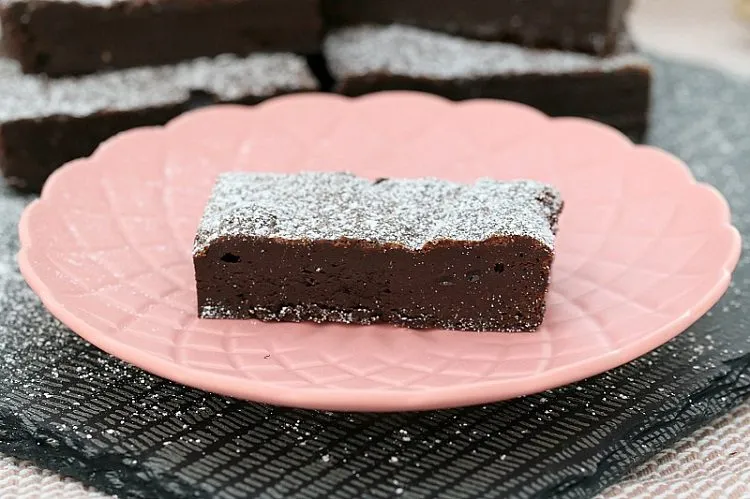 How's this for a delectable snack – chocolate brownies that take just 5 minutes to prepare?! Now you can get your brownie fix within just minutes, plus they serve as the ideal last-minute desserts for dinner parties.
It just doesn't get any better than that!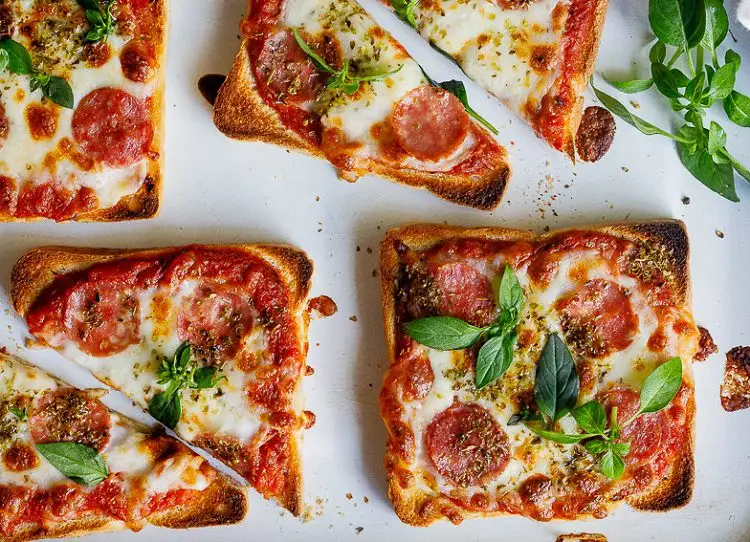 What happens when you are craving a cheese-topped pizza, but simply do not have enough time to whip up some pizza dough (and don't want to order one in)? You make a pizza on toast, of course! This simple, 5-minute snack idea is pure genius.
We wish we had thought of it ourselves!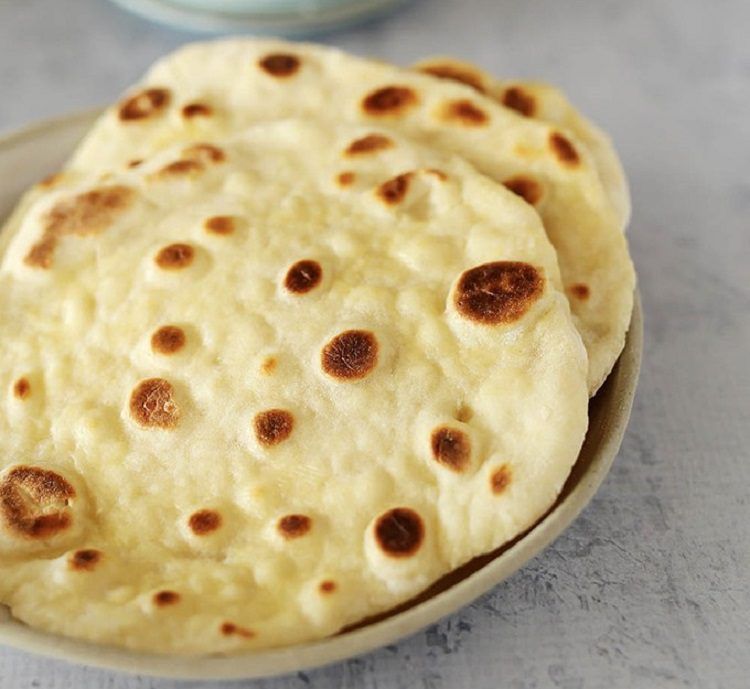 We love this delicious recipe for flatbread, especially because it uses yogurt! It takes just 5 minutes to prepare, meaning you can have a delicious wholesome snack in no time, particularly if you add some additional ingredients to it (such as salad or hummus dip). Delicious!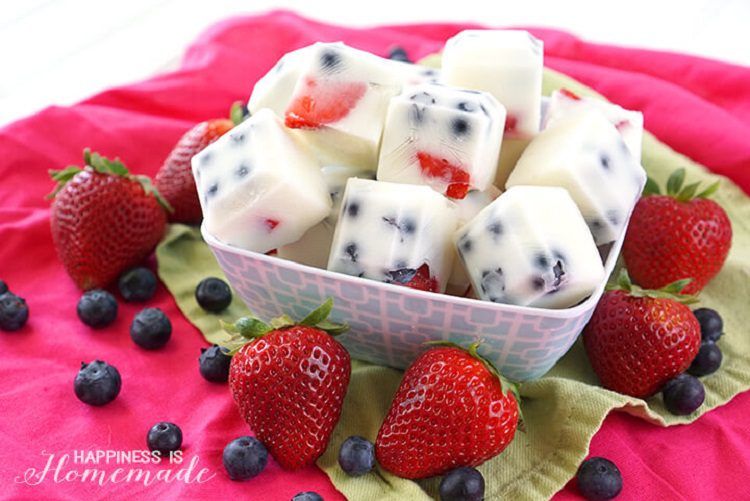 Yup, these taste as nice as they sound!
Not only are these frozen yogurt berry bites utterly delicious, but they are also really good for you too and packed full of essential vitamins and minerals. They are great for a healthy after-dinner snack or something to munch on throughout the day!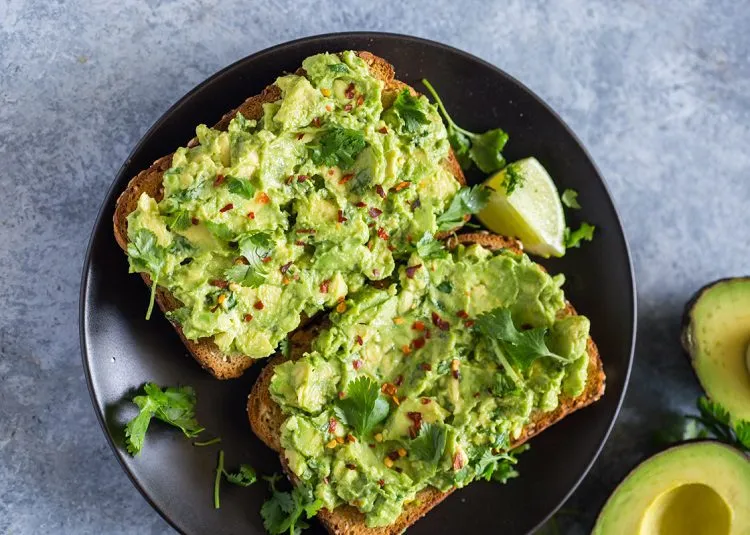 Avocado toast is all the rage now in cafes, especially when it's drizzled with lemon juice and topped with a delicately poached egg. For those of us in a rush, however, a simple mash-up of avocado and other delicious ingredients will do the trick!
Healthy, but delectable.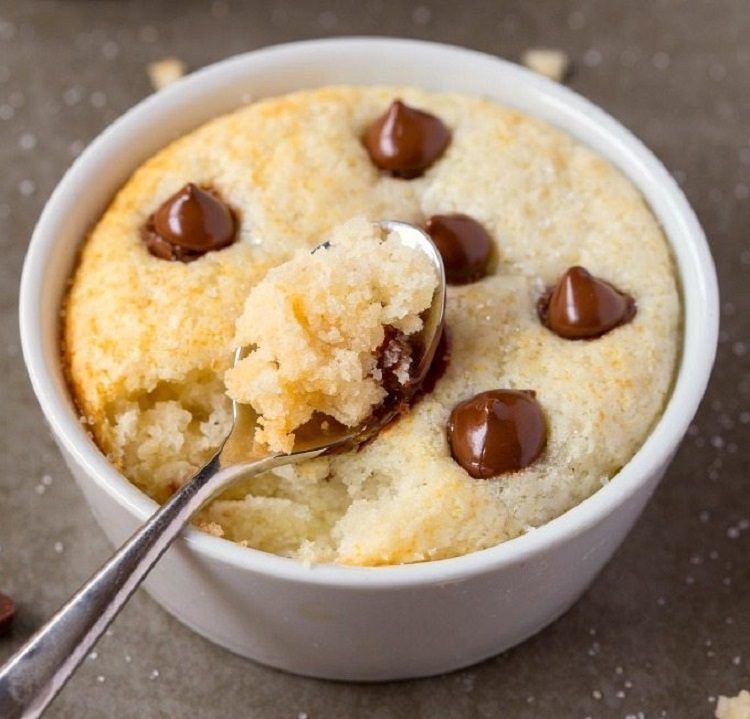 What if you have got just one minute to spare? Well, we would hate for you to be in that much of a rush, but this one-minute low-carb, vanilla mug cake can be whipped up ASAP.
Moreover, it is tasty, toasty, and above all, incredibly quick to make.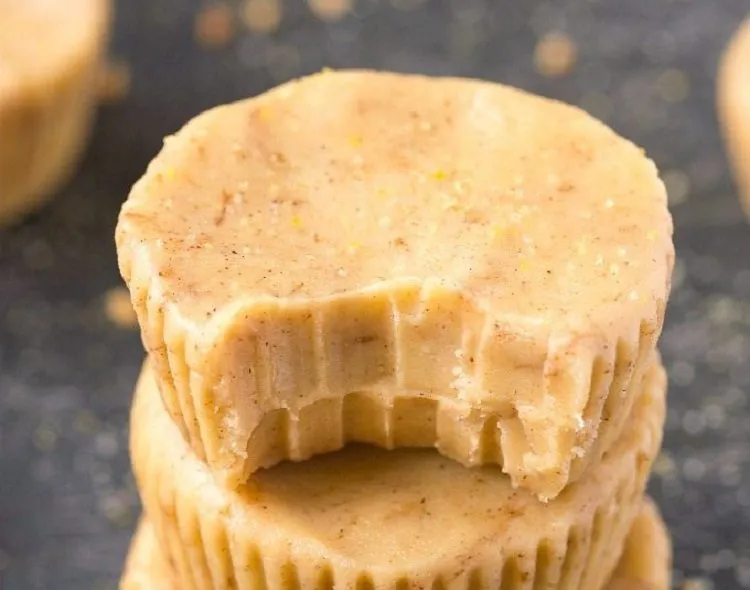 We often associate the word fudge with a sugar-laden sweet, but this 3-ingredient banana fudge version is good for you.
How great is that? Not only is it deliciously healthy, but it is also super simple and quick to make too.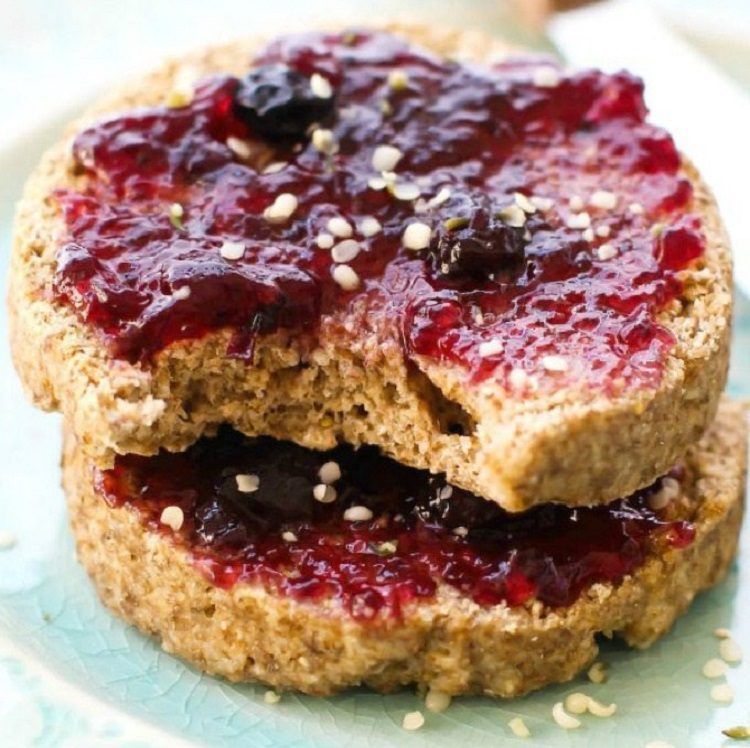 Aren't English muffins delicious?
You can top them with just about anything and they offer a tasty alternative to traditional toast. Thanks to this super simple recipe, you can now whip up an English muffin in just two minutes flat. That's unbelievably good!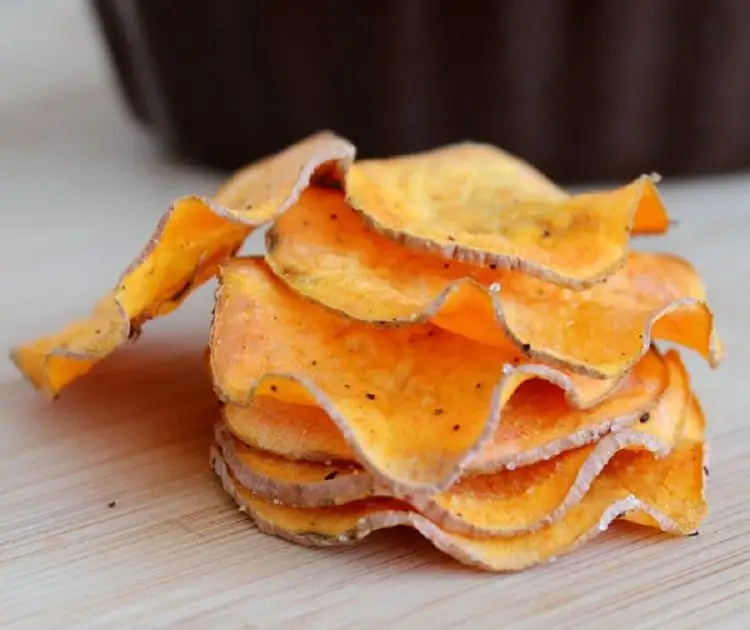 When you're feeling a bit hungry, it isn't hard to crave something sweet and crunchy, like potato crisps or chips, for example. While we all know these things aren't great for you, we're pleased to say that a healthier version is available.
These sweet potato chips are not just deliciously satisfying – they also take less than 5 minutes to prepare and contain a few extra vitamins and minerals.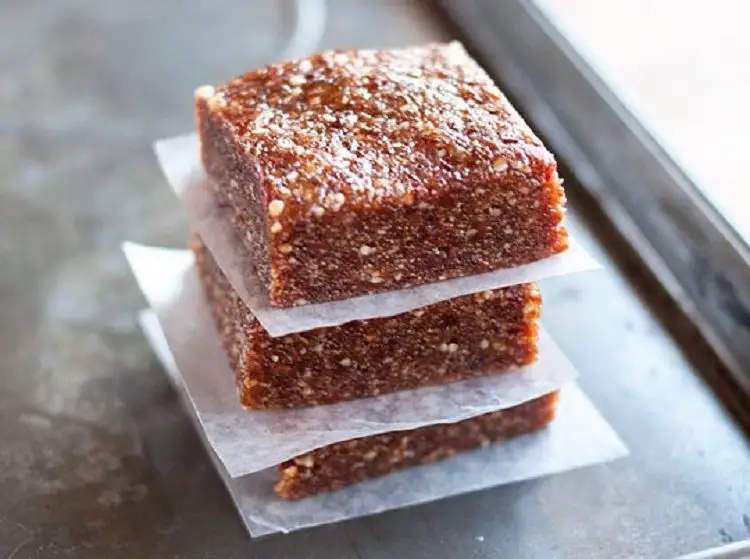 The reason we usually crave some sort of a midday snack is that our energy levels take a plunge, often resulting in our productivity going down with it.
This is why it can be a great idea to eat an energy bar as a quick snack, but not those sugar-filled supermarket versions. We recommend making these 3-ingredient, healthy energy bars instead!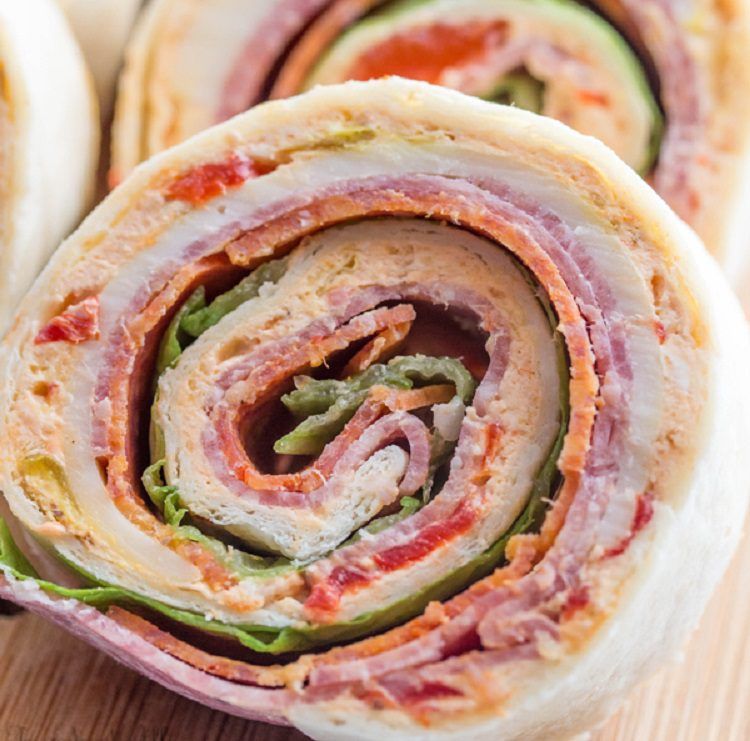 What could be nicer than a quick and easy pinwheel using Italian-inspired ingredients? Not only are these a popular snack amongst children, but they're great for adults too. Even those with the busiest of schedules can find a few minutes to make these.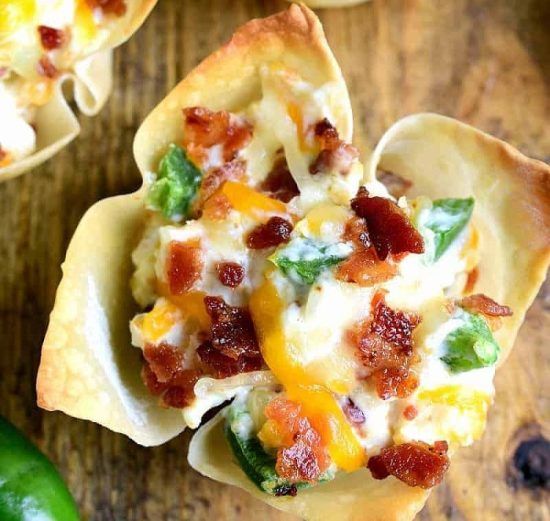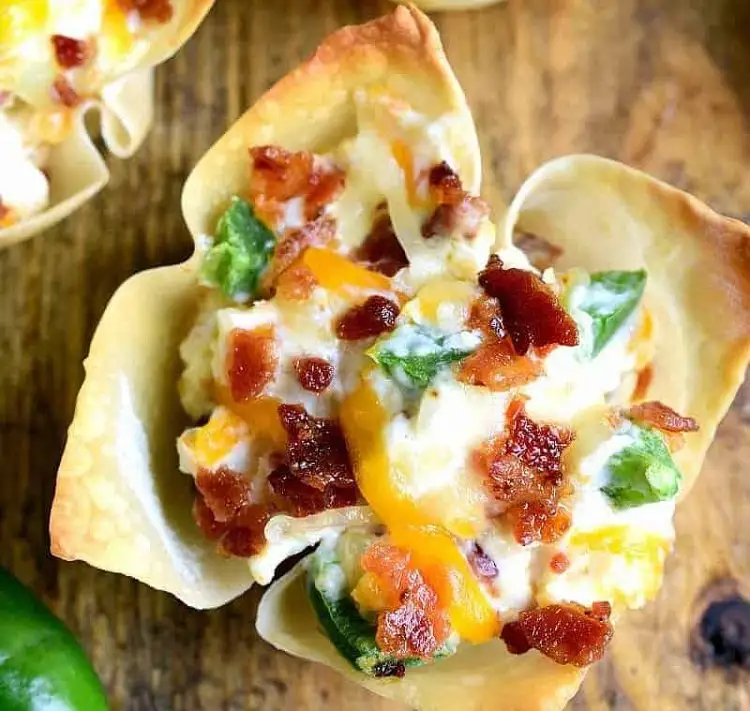 How amazing do these jalapeño popper wonton cups look? The good news is they are also incredibly tasty, plus you can prepare them in 5 minutes or less! The simplicity of this recipe makes it perfect for dishing up at your next dinner party.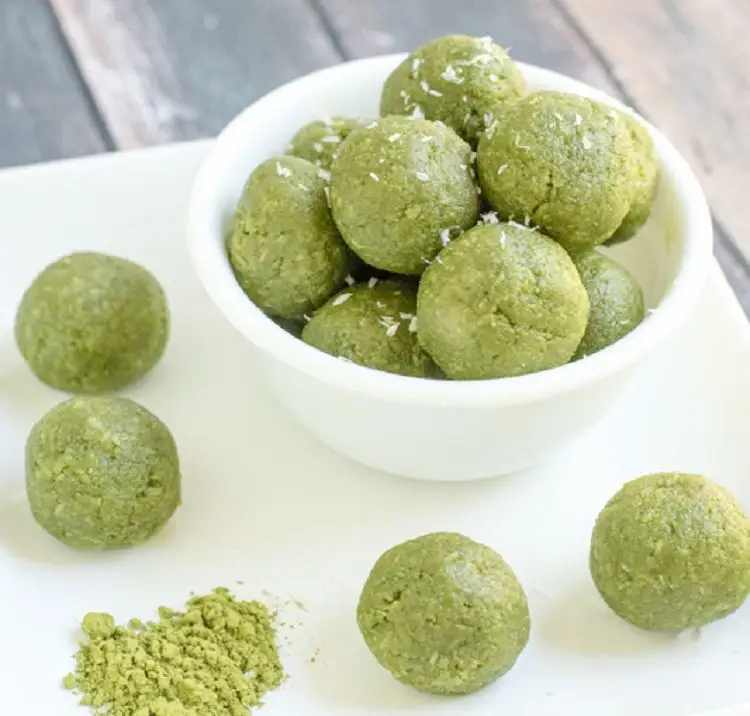 How fantastic do these green matcha energy bites look? Not only are they bursting with color, but they also pack the goodness of matcha powder. We love how they do not require baking either, making them a quick, but nutritional snack.
Moreover, we all already know the health benefits matcha has on our bodies. Studies of matcha and its components have unearthed a variety of benefits, showing that it can help protect the liver, promote heart health, and even aid in weight loss.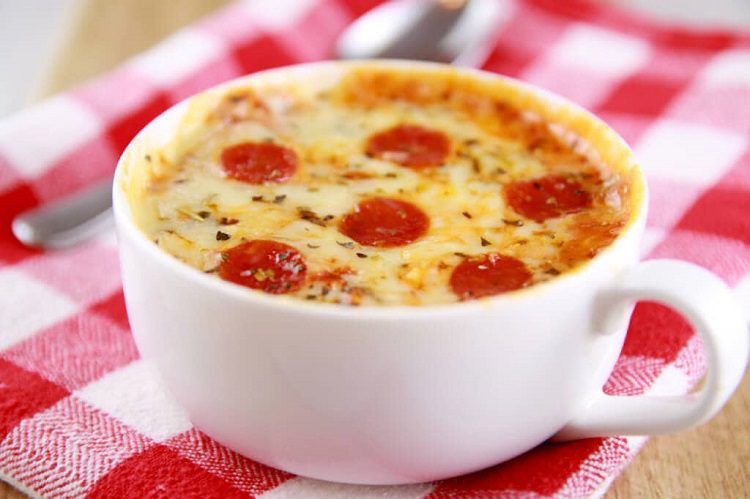 Have you ever heard of a mug pizza before? Up until now, we hadn't, but we concluded it is certainly a genius idea! After all, why spend ages making and kneading pizza dough, when you can simply make a delicious pizza in a mug in less than 5 minutes? Count us in!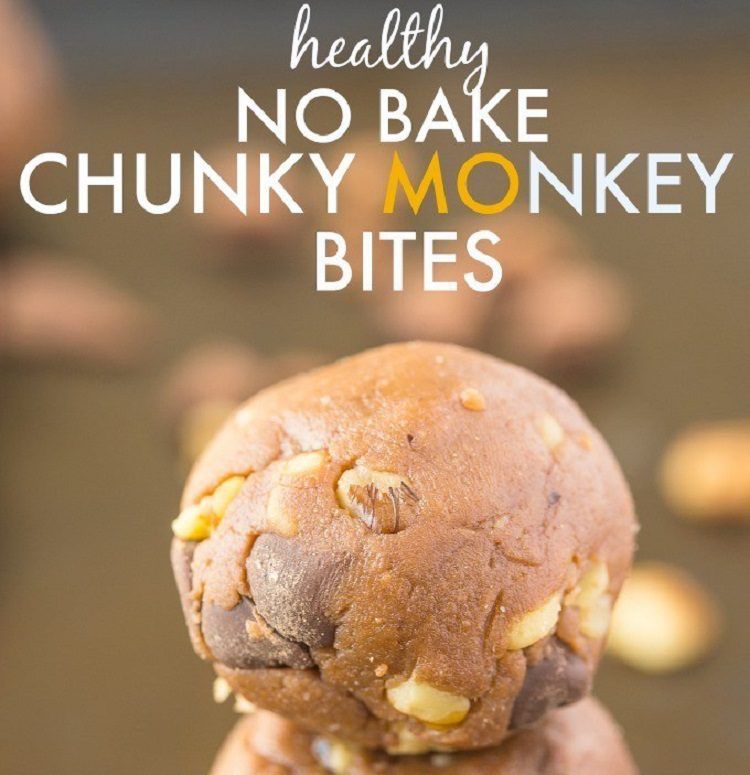 They might have a cute and cheeky name, but these no-bake chunky monkey bites are packed with healthy ingredients to make you feel great in no time. They take just minutes to make (thanks to their no-baking-necessary recipe) and can easily be shared among a group or enjoyed by one.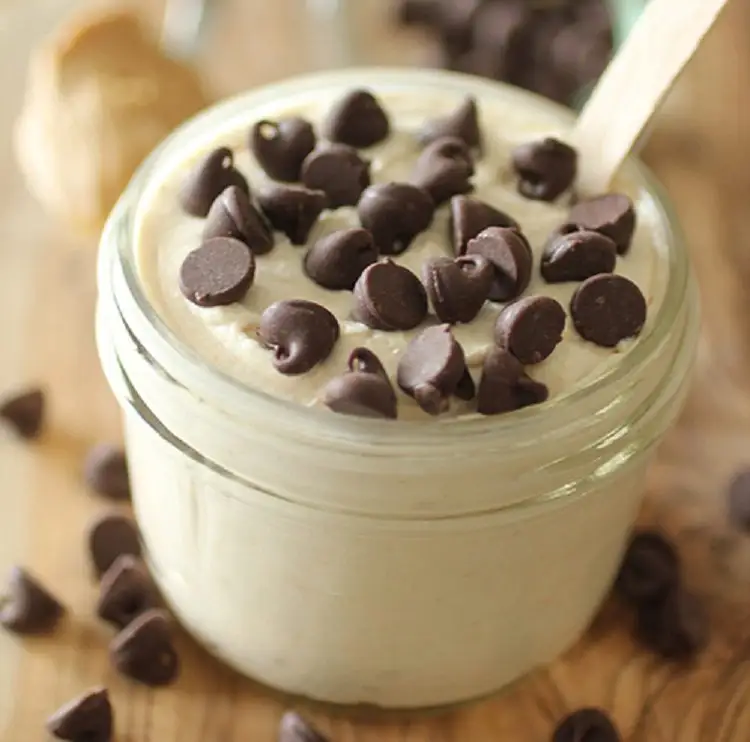 How's this for a quick snack? This cookie dough-flavored Greek yogurt takes just one minute to make – incredible! It has a sweet and addictive taste that is anything but bad for you too. Plus, Greek yogurt is full of gut-loving probiotics. Bonus!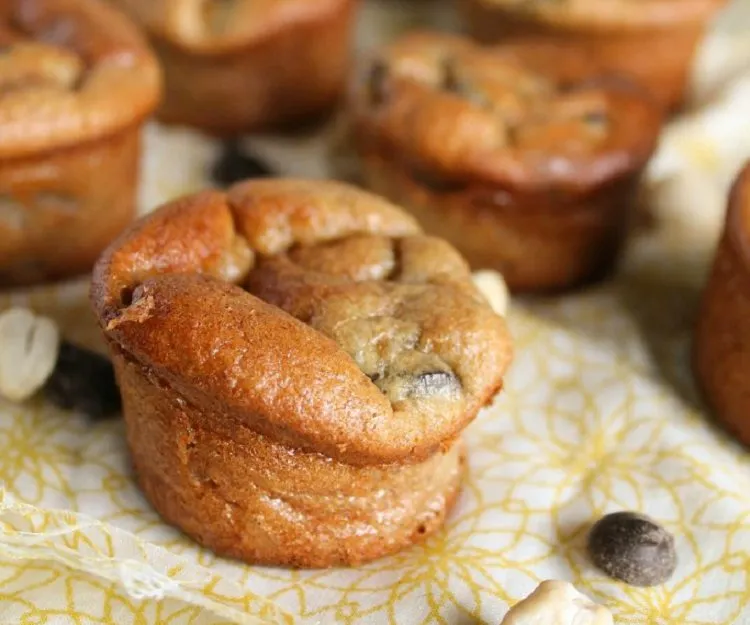 Sadly, some people believe they have to miss out on the deliciousness that muffins have to offer, either because they're on a diet or have an intolerance to something. The good news is that these muffins are not just quick to make, but they are also pretty healthy too!
Furthermore, they are sugar-free, grain-free, high in protein, and Paleo. Now that's a win-win!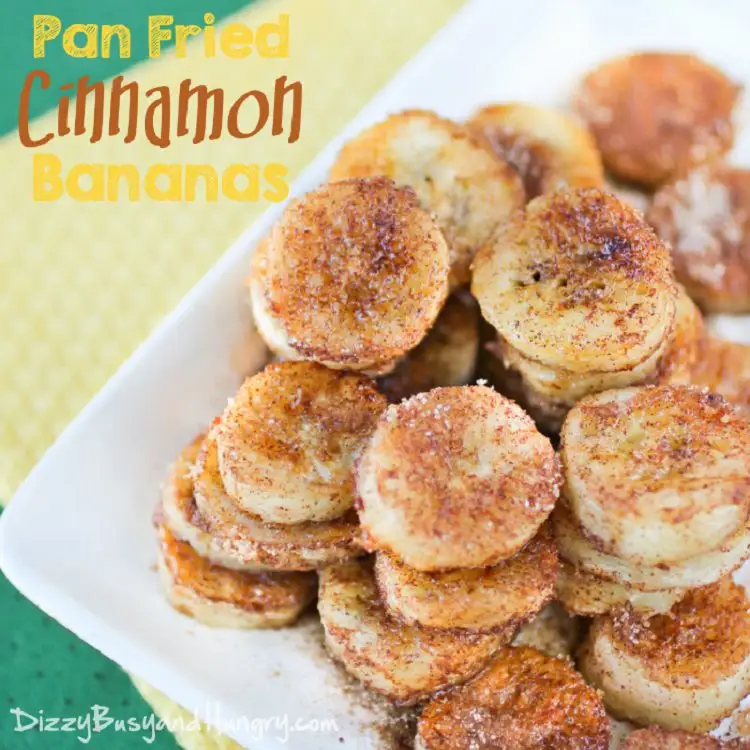 Is there anything toastier and more delicious than pan-friend bananas? When they are sprinkled with cinnamon, they become the ultimate sweet snack. This recipe could not become any easier! We think these would also go great on pancakes if you have got extra time to spare.
38. 5-Minute Snacks Easy and Quick Recipe of Mac and Cheese for One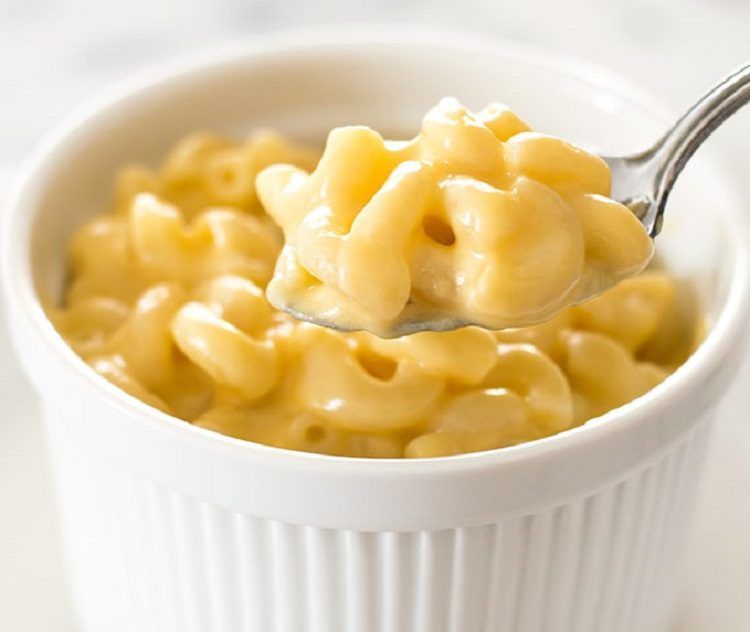 Sometimes, there's just nothing more satisfying than macaroni and cheese. If you are working away from home or you need a quick and easy snack, it can be too much effort to put a batch on just for yourself.
This is where this quick and easy mac and cheese recipe comes in handy, as it's been designed for one! Take 5 minutes to prepare something nourishing and super tasty just for yourself.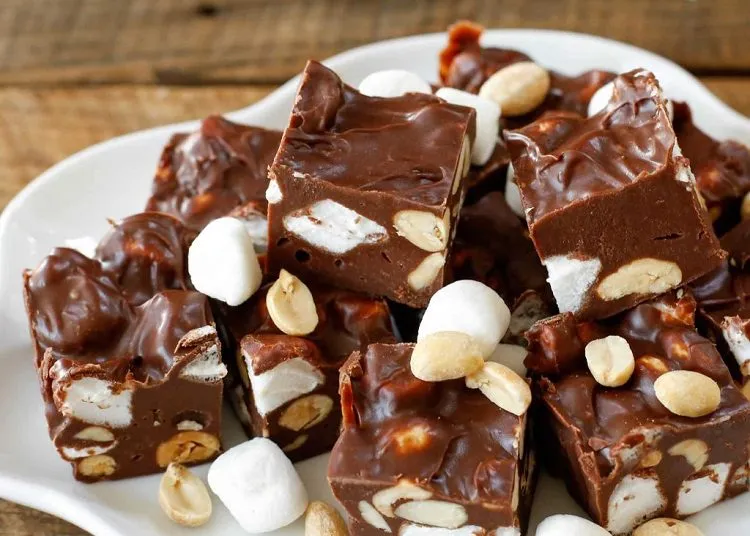 If it's a sweet and delectable treat you're after, then look no further than this 5-minute rocky road recipe. It has got all the goodness of marshmallows, nuts, and of course, chocolate! If you have to whip up a dessert in a jiffy, this could very well be your saving grace.
Not to mention the energy this quick snack will give you! The road trip you're on will transform after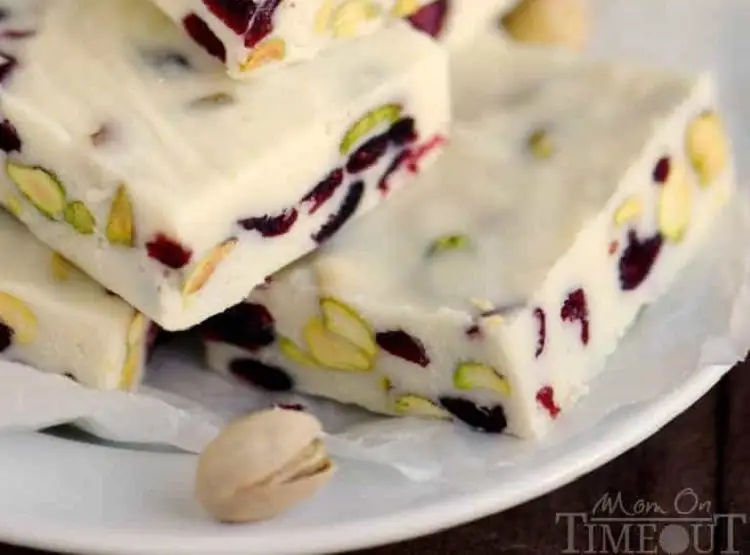 Speaking of fudge recipes, here is another one!
This version is for cranberry and pistachio fudge which takes just 3 minutes to prepare. Crazy! Although it makes a small batch, it's the perfect amount for those wanting to treat themselves, or for a small group of friends.
41. 5-Minute Snacks Easy and Quick Recipe of Spicy Sriracha Popcorn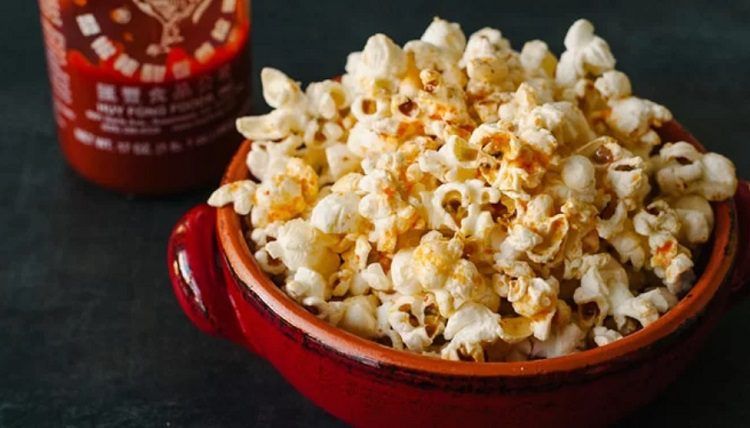 We all know popcorn can be a quick and easy snack, but how do you jazz it up to pack an extra flavor punch? Thankfully, this recipe for spicy sriracha popcorn will show you how. You will be surprised by how deliciously simple this snack can be. Adopt this easy-to-make recipe for all your sleepovers and movie nights and you will surely impress every guest!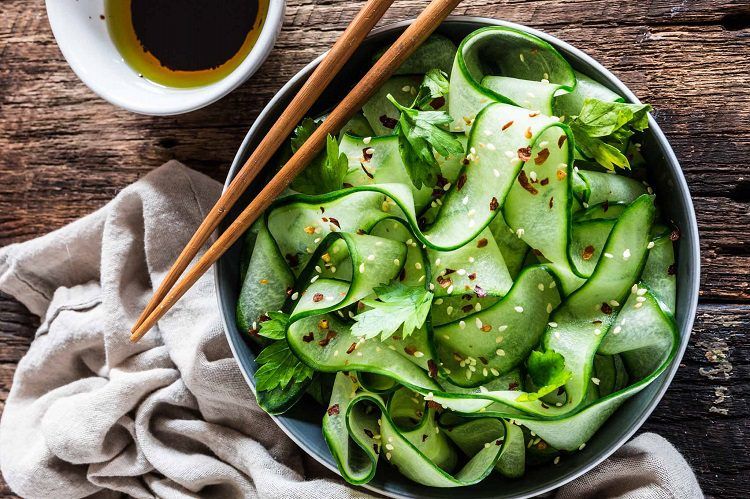 Do not worry, this recipe is not just for any Thai cucumber salad! It comes with a delicious sesame ginger dressing to give it authentic flavors and ingredients. It is a light and refreshing snack that's still sure to curb your hunger. Plus, it's very healthy and it protects your waistline.
With this 5-minute snack, you will be prepared to fool your hunger at work at any hour. Much better than buying a vending machine chocolate bar.
43. 5-Minute Snacks Easy and Quick Snack Recipe of Protein Energy Balls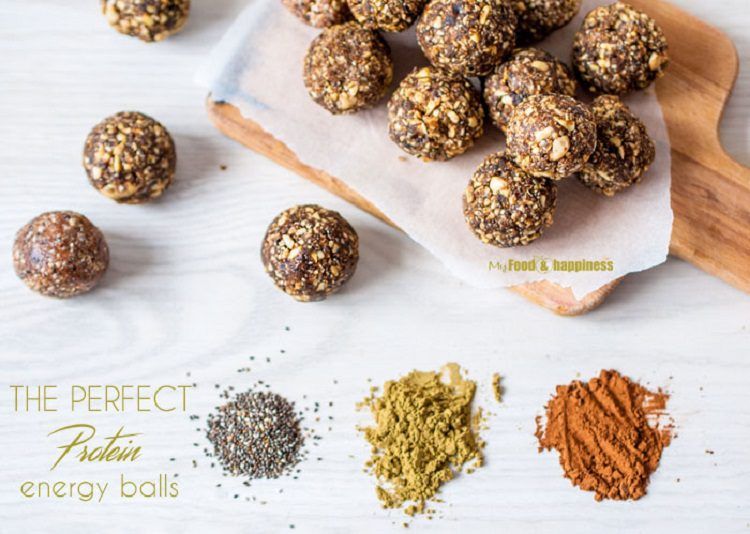 If you're after the best protein energy ball recipe but don't know where to begin, then we've got good news for you! This simple recipe will show you how to make perfect protein energy balls within just minutes, helping you get your fix in no time at all!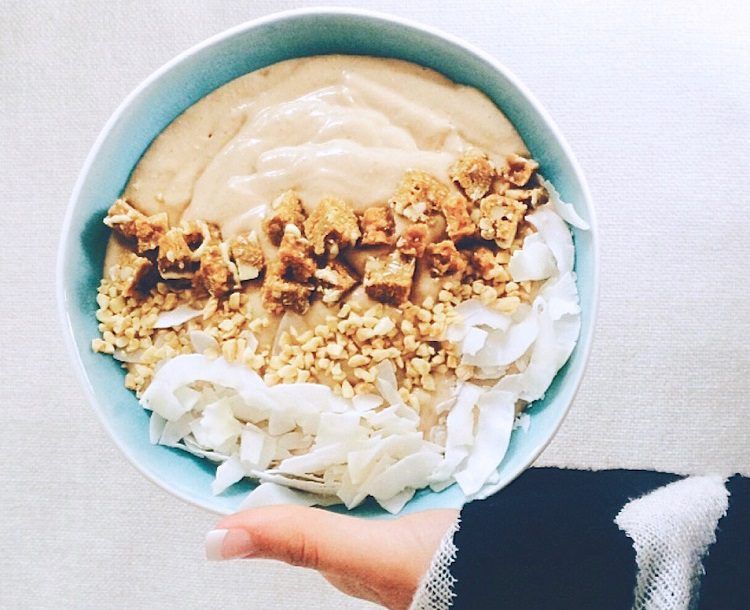 If you have ever wondered why smoothie bowls are so alluring, we urge you to try this recipe! Not only does it take less than 5 minutes to prepare, but the delicious flavors will convert you to these nutritionally-balanced snacks in no time.
45. Chia Pudding: A 5-Minute Snacks That's Anything But Ordinary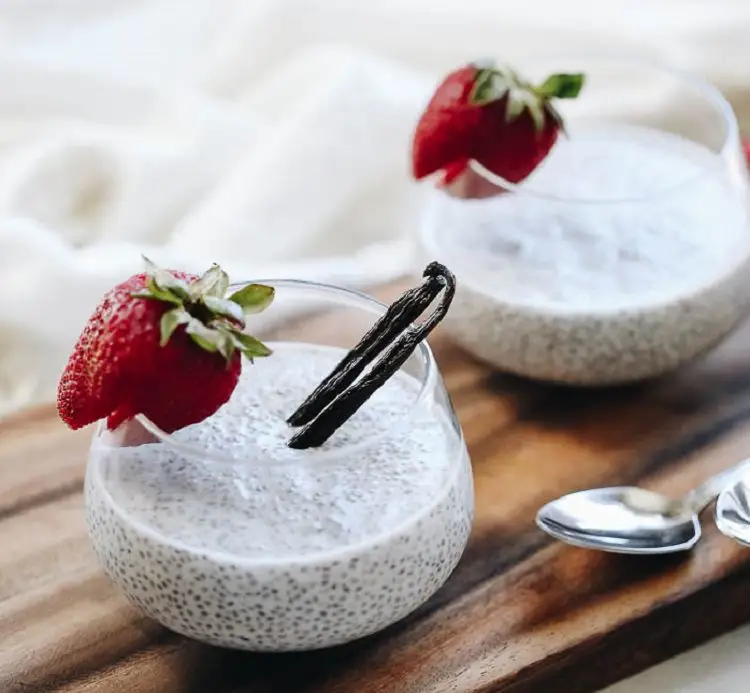 Fancy making a vanilla bean chia pudding in just 5 minutes? This recipe will show you how to create a delectable and healthy dessert in no time. We recommend you print and keep the recipe because you will certainly want to make it again and again!
Moreover, this 5-minute snack is a favorite for all our guests, especially during summer. It is a fresh and nourishing dessert.
What are Your Favorite 5-Minute Snacks?
There you have it – 45 snacks that take just 5 minutes or less to prepare! Next time you are in a rush but craving some food to get you through, be sure to resort to one of these quick and easy recipes. When you can whip up something delicious and healthy in just minutes, there is no excuse to let yourself go hungry (or resort to ordering take-out!).
Additionally, these 5-minute snacks serve as appetizers or desserts for unexpected guests. When it comes to serving something amazing without spending hours prepping it in the kitchen, this list has got you covered.
Finally, do not hesitate to go further than this list and improvise. We always encourage our readers to cook using their imagination and preferences. No one will know your tastes better than you. So, be bold and adapt these 5-minute snacks to your or your guests' desires. Do not forget to keep us posted on how that worked out!