Are you on the hunt for some simple fall holiday recipes that make delicious dinners? Holidays can be busy enough without making your time in the kitchen more complicated. You want something easy to do and delicious to eat.
And you're in luck. These dishes are easy to make, adaptable for even the pickiest of eaters, and full of delicious fall flavors.
The 15 Best Fall Holiday Recipes for Any Occasion
Whether you need holiday recipes to share at a family gathering or just simple recipes to breathe new life into your cooking routine, this list has it all.
Every dish is easy to make yet packed with squash, sweet potato, maple, cinnamon, or sage. All the fall favorites that make you want to curl up under a blanket with a hefty second helping.
1. Sweet Potato Gnocchi
Nothing says fall comfort food like sweet potatoes, and this gnocchi dish is no exception. You can create this sweet potato gnocchi in a brown butter sage sauce that every pasta-lover will enjoy with just a few ingredients.
The key to making the gnocchi extra tender is to take your time kneading the dough. Try this dish today, and you'll want to add it to your fall holiday recipes repertoire for years to come.
2. Pasta with Butternut Squash Sauce
Holiday recipes are known for their rich, fattening flavors, but they don't have to pack on the pounds. This delicious pasta with a butternut squash sauce is full of fall flavors but light on calories.
The sauce is creamy and delicious without the use of any cream! Add some spicy chicken sausage, spinach, and sage to round out this fabulous dish and leave you licking the plate.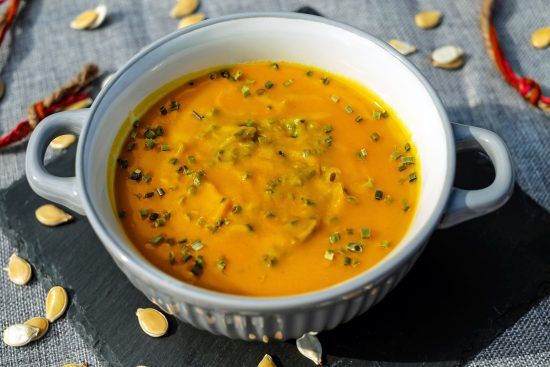 3. Pumpkin Chipotle Soup
You can't have a list of fall holiday recipes without some delicious fall favorites featuring pumpkin. This soup screams comfort food while also being smoky and full of spice thanks to the addition of the chipotle peppers.
Round out the dish with a healthy addition of carrots and celery as well as barley and chicken to keep it filling. Your whole family will be begging you to make this soup again and again.
The best part of this recipe is that it's customizable. Need to make it dairy-free? No problem, just you coconut milk instead of dairy products. Substitute rice for barley to meet any gluten-free needs.
4. Harvest Chicken Skillet
This easy one-pot dinner dish is full of seasonal vegetables, lean protein, walnuts, cranberries, and bacon. Every bite is packed with delicious fall flavors, including cinnamon, nutmeg, and even apples.
The good news? If this dish sounds like a strange combination of flavors to you, feel free to include just the ingredients you'd like. Because after all, once you fry everything with bacon, you cannot go wrong.
5. Healthy Shepherd's Pie
If you're searching for holiday recipes that provide classic comfort food flavors without all the extra calories, look no further. This casserole is a lightened-up take on shepherd's pie.
The secret? It uses a delicious potato-cauliflower mash topping that could fool even the harshest critic. Add lots more fresh vegetables and some lean ground beef to complete this hearty yet healthy dish.
Recommended Read: 30 Devilishly Delicious Pumpkin Dessert Recipes
6. Sausage-Stuffed Baked Apples
Find a new purpose for all those leftover apples from apple picking with this fall recipe. The delicious flavors of apple, sausage, and maple blend perfectly in this simple dish.
You can even customize it with your own additional ingredients like walnuts or pecans. Give it a healthy spin using a leaner turkey sausage that still promises lots of flavor for fewer calories.
Holiday recipes that are perfect for fall can take many shapes, and this stuffed apple recipe is just another example of innovative yet simple cooking.
7. Stuffed Butternut Squash
This stuffed butternut squash is the perfect fall holiday recipe. It's a meatless meal that is full of Mexican-inspired flavor. The best part is that it's all cooked right inside an edible bowl making far fewer dinner dishes tonight!
The beans, rice, vegetables, and cheese are the perfect combination of flavors inside this stuffed squash. Making the butternut squash bowls is simple. All you need to do is roast them while preparing the filling.
Add this dish to your holiday recipes today, and don't be surprised if it becomes a family favorite you'd like to make year-round.
8. Apple and Brie Stuffed Chicken
Melty, creamy brie combines with tart green apples in this dish that drips with fall flavors. The dijon mustard sauce and crisp spinach add even more delicious flavor the whole family will enjoy.
Serve these stuffed chicken breasts over steamed rice or bacon-roasted brussels sprouts for a complete meal that will leave everyone wanting seconds.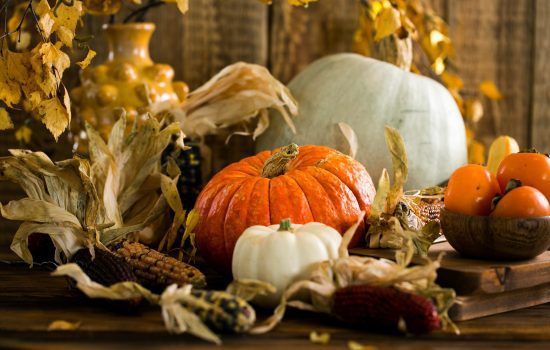 9. One-Pot Pumpkin Curry
This pumpkin dish will warm your belly and your soul on even the coldest of fall days. The perfect combination of red curry, pumpkin, and coconut milk creates a rich, silky dish.
You can keep this recipe vegan using tofu or add a healthy portion of chicken or shrimp instead. This one-pot dish creates a few dirty dishes and is ready in about 30 minutes, making it the perfect weeknight fall meal for even the busiest family.
10. Maple-Glazed Chicken and Sweet Potatoes
There are few more perfect fall duos than maple and sweet potatoes. Add in a juicy chicken breast and some steak seasoning, and you've got a meal with few ingredients than manage to be full of flavor.
Mashed sweet potatoes and maple-glazed chicken is such an easy, tasty meal, you'll be making this dinner many times. It would even make an easy crockpot dinner for those busy days on the go.
11. Apple Cider Pork Tenderloin
This apple cider pork tenderloin is one of the easiest holiday recipes, in part because it cooks completely in the slow cooker. Just add some apple cider, ketchup, mustard, and Worcestershire, and you're in business.
This pork dish is delicious over quinoa, on rolls as a pulled pork sandwich, or even topped on a baked potato. If you make an extra big batch, you can eat it multiple ways, so it never gets old.
Recommended Read: Pumpkin Carving Ideas
12. Ground Turkey Sweet Potato Skillet
This is another sweet potato dish that is too good to resist. This one-pan dish is easy to make and loaded with lots of good flavors. There are lots of peppers, mozzarella, and spices like cumin and chili powder, along with turkey and sweet potatoes.
Add this quick and easy dish to your weeknight rotation or enjoy it during the holidays as a healthy meal amidst all the indulgence.
13. Pot Pie with Sage Crust
This pot pie is loaded with all kinds of autumn vegetables, a delicious sauce, and a flaky pie crust with a hint of sage. Enjoy all of the delicious decadence of a traditional pot pie without all the fat and calories.
Not only is this dish healthy, but it's also vegan and sugar-free. The flavors of sweet potato, baby Bella mushrooms, cannellini beans, and spice blend perfectly in this mouth-watering meal.
14. Pumpkin Ravioli with Sage, Brown Butter, and Toasted Walnuts
These ravioli are easy enough to make but so delicious they will wow any guests you may have during this fall holiday season. Enjoy the rich flavor of the pumpkin and nutmeg filling that blends perfectly with the sage walnut butter sauce.
This dish only takes a little time and a few quality ingredients, but it perfectly captures the flavors of fall you crave as the weather gets colder.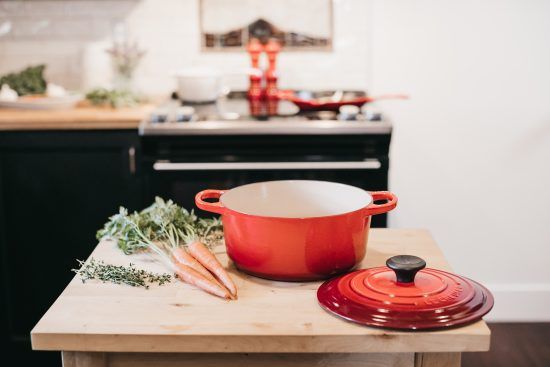 15. Carrot Ginger Soup
This unique soup recipe only needs seven ingredients to create a bright and tangy flavor that's irresistible. Although this dish has no cream, it manages to taste deliciously creamy with a pureed carrot base.
The bright color and fresh ginger flavor will brighten up even the dreariest fall day and warm you up on the coolest of evenings. Pair this light soup with a hearty salad and a big piece of crusty bread for a complete meal.
Bestseller No. 1
Bestseller No. 2
Bestseller No. 3
Bestseller No. 4
Bestseller No. 5
Fall in Love with These Holiday Recipes
If you're looking for a hearty dish to keep you cozy this fall, you cannot go wrong with these delicious holiday recipes. Enjoy the flavors of fall with dishes highlighting classic autumnal flavors like sweet potatoes, squash, and apples.
From soups and pasta to casseroles and curries, there is something to appeal to every palette on this list. These easy dishes bring a special something to the fall season.
---
Featured Image by Kaboompics .com from Pexels
Last update on 2023-11-29 at 23:35 / Affiliate links / Images from Amazon Product Advertising API