This is a sponsored post written by me on behalf of Barilla®.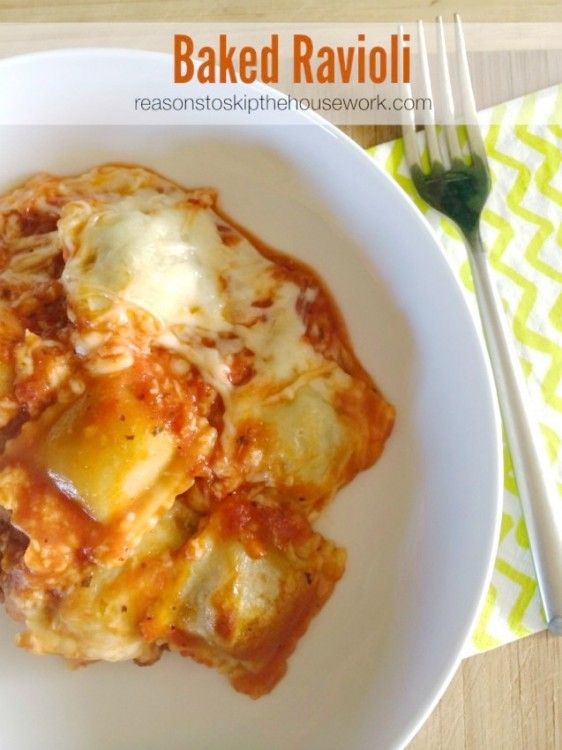 We are huge Italian food eaters here in this house.  Between Mexican food and Italian food, we pretty much have our menus planned for the week!   Spaghetti is pretty much on our menu every single week, and we all love it that way!
I love the taste of Barilla Sauce, and every jar of Barilla® sauce makes it quick and easy to prepare delicious meals the whole family will enjoy.
This baked Ravioli is super easy to whip up, and since I use Barilla® sauce, I'm making a difference every time I make it!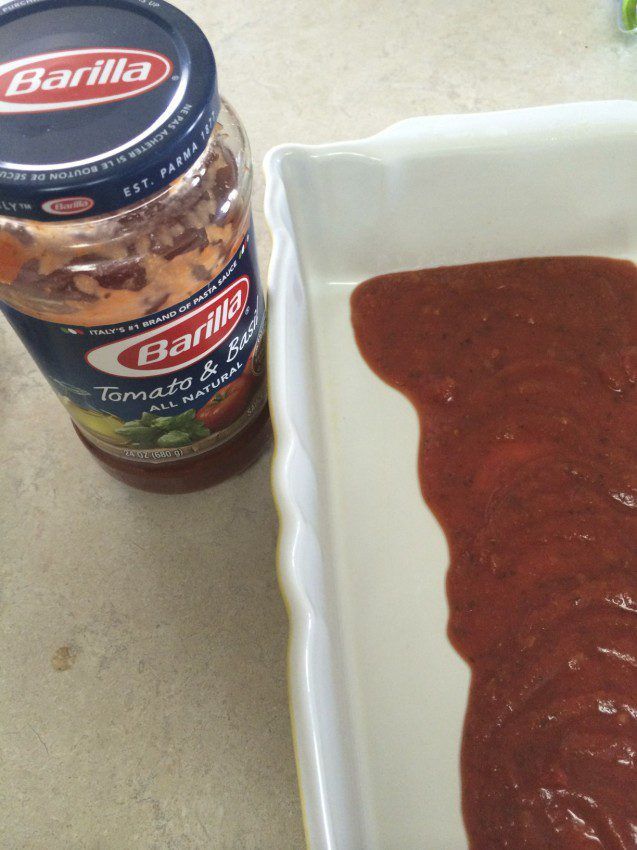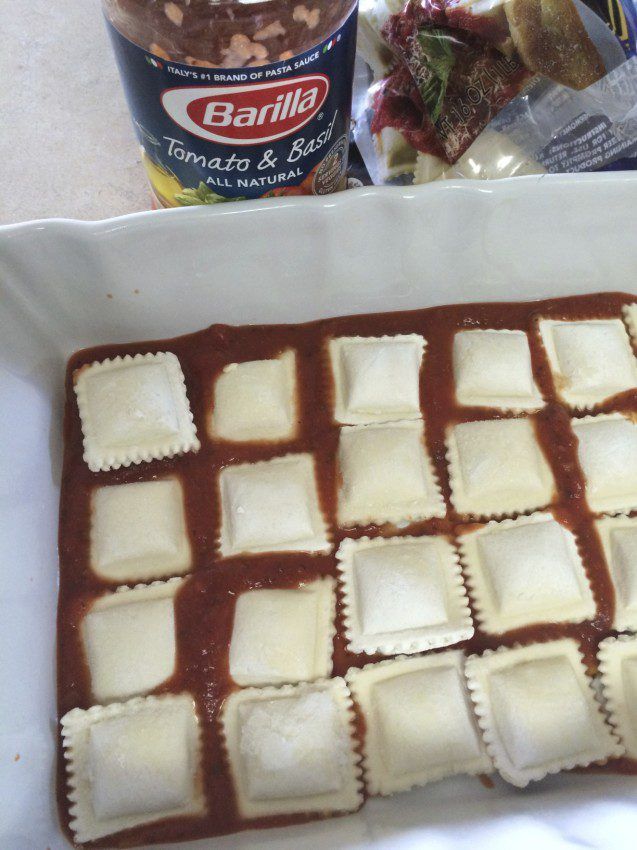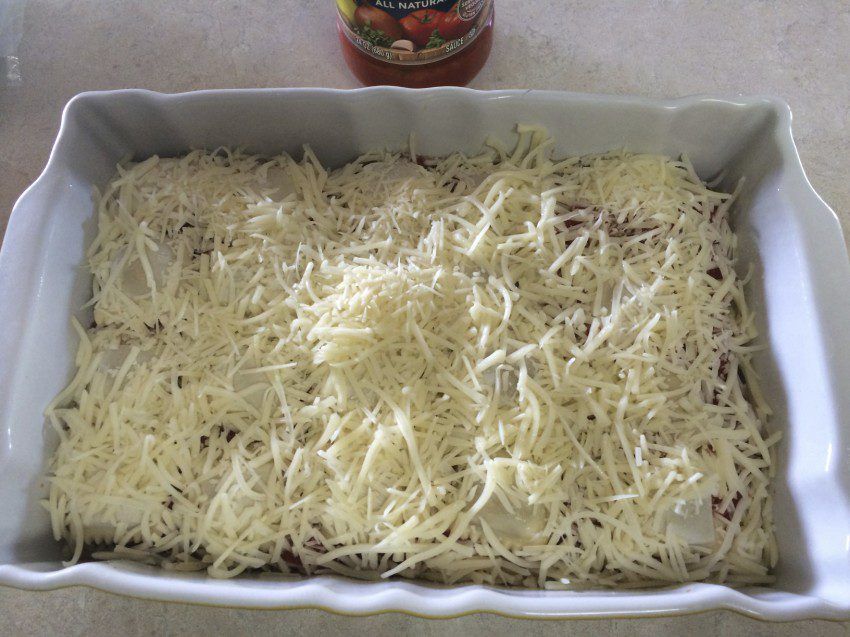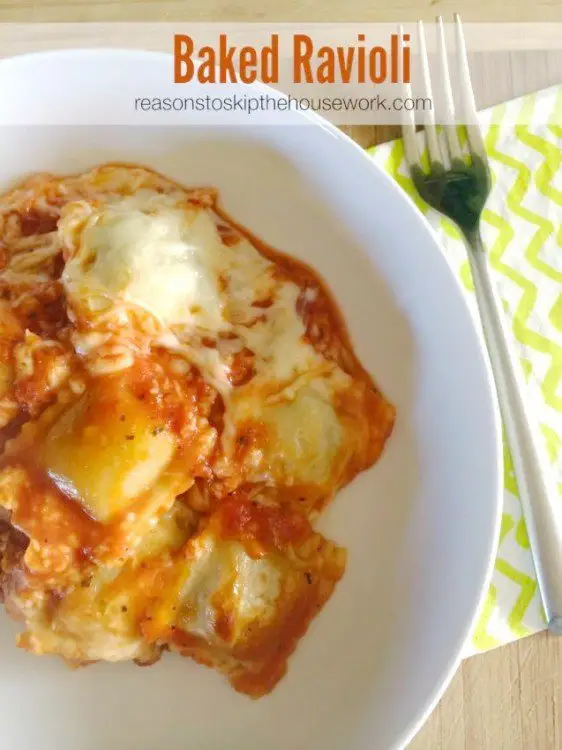 Ingredients
1-2 bags frozen ravioli
1 - 1 1/2 jars Barilla Pasta Sauce
1-2 bags Shredded Mozarella Cheese
Parmesan Cheese for sprinkling!
Instructions
Spray 9x11 pan with cooking spray.
Spread 1/4 cup of Barilla Pasta Sauce on the bottom of your pan.
Layer ravioli on the bottom of the pan.
Sprinkle with cheese.
Repeat layers, ending with sprinkled cheese at the top!
Cover with foil and bake at 400 for approx. 30 minutes.
Remove foil.
Bake uncovered for 10-15 minutes longer or until bubbly and hot in the center.
Let stand 10 min. before serving!
The cool thing about Barilla is that they're not just making pasta sauce, they're making a difference, too!  My family uses so much pasta sauce, that when I use Barilla, I am making a HUGE difference too!
TASTE THE DIFFERENCE, MAKE A DIFFERENCE
Barilla® recently partnered with Feeding America to fight against domestic hunger. They've rolled out a program called "Taste the Difference, Make a Difference" so you can get involved too!
HOW DO I HELP?
Helping is as simple as buying a jar of pasta sauce. For every jar of Barilla® sauce purchased from 4/1/14 through 5/31/14 Barilla® will donate $0.05 to Feeding America's National Produce Program with a minimum donation of $150,000.
GIVEAWAY TIME!!!
So, tell me, How do YOU give back in your local community?
Leave me a comment and you'll be eligible to win a special package, featuring Barilla® Sauce and other items to stir up a delicious meal!  I will also pick 10 random comments to receive free Barilla coupons!
Special Prize Package will include: A jar of Barilla sauce, one Barilla branded wooden spoon, one Barilla® Spaghettata Bowl, and five (5) coupons, each redeemable for one (1) jar of Barilla pasta sauce. Approximate Retail Value ("ARV"): $60.) This giveaway starts today and ends on May 31, 2014 at 11:59 EST. Official giveaway rules can be found here.
This is a sponsored post written by me on behalf of Barilla®. For every jar of Barilla® sauce purchased, $0.05 will be donated to Feeding America's National Produce Program which secures one pound of fresh produce on behalf of local food banks. Barilla® will make a minimum donation of 4.2 million pounds of fresh produce ($150,000) from 4/1/14 through 5/31/14.