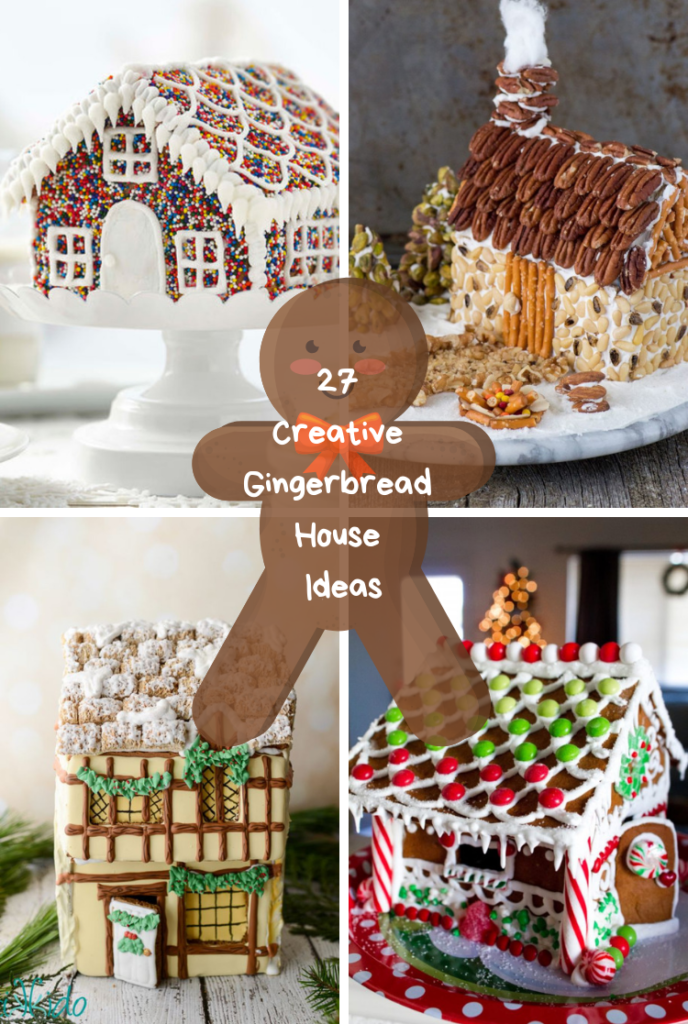 One of the best parts of the holiday season is all of the baking and goodies. Along with this baking comes gingerbread houses. I can remember my mom setting up a gingerbread house making extravaganza for my sisters and me in mid-December. These gingerbread house ideas are certainly going to blow you away with their sight and flavor.
We would spend half of our time eating the gingerbread house siding and paint. Glad it was non-toxic frosting and cookies haha!
Our gingerbread houses always looked quaint and cute. However, my mom's house was a masterpiece. You didn't want to eat her house because it was just too pretty. For sure, it is as beautiful as it tastes!
Whether you're a novice cookie decorator or you're just wanting to get into the holiday spirit, making gingerbread houses is a fun way to welcome Christmas into your home. You'll love the 27 ideas that this post has in store for you. So check these gingerbread house ideas!
I've included everything from elegant Victorian gingerbread houses to adorably decorated candy lodges. You're going to be amazed, and maybe even a little hungry 🙂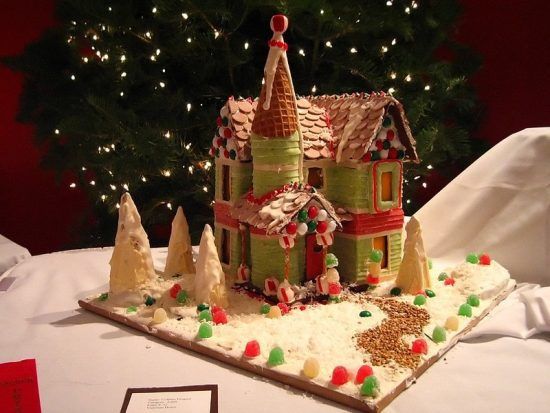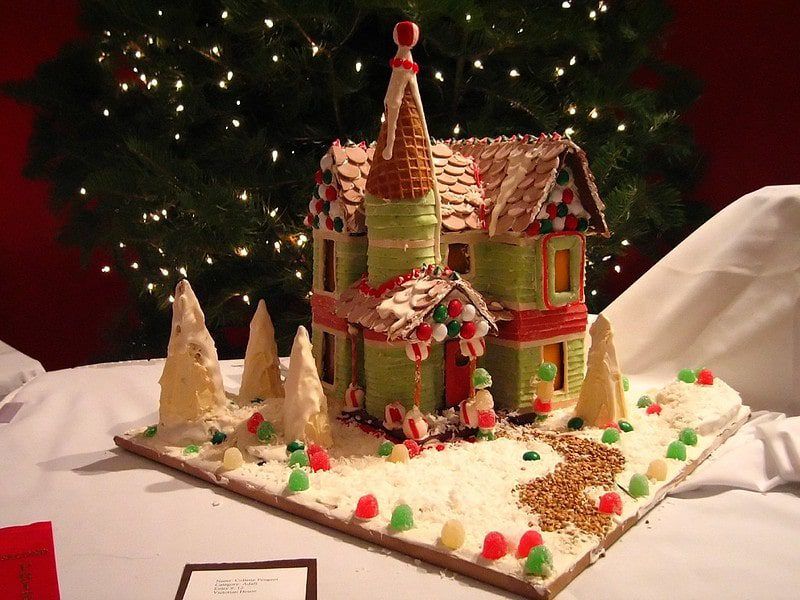 This is gingerbread house is so gorgeous! I seriously would live there if I were a miniature candy person. Of course, I'd risk being eaten. Ha!
Who knew that a few sugar cones could turn into the rooftop of a sweet holiday treat?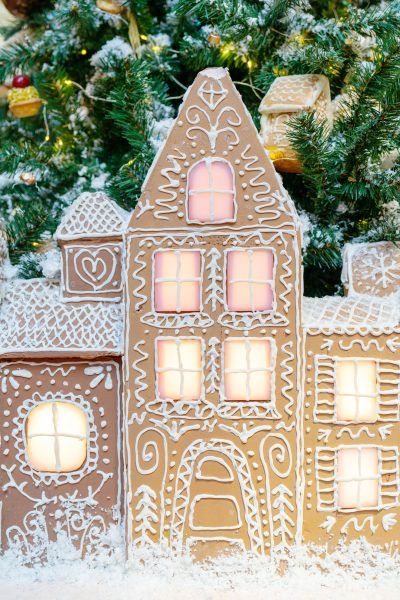 This gingerbread house is fit for Scarlett O'Hara herself to live in. Just look at the detail! I love how the windows look lighted up!
How could anyone tear into this house and eat it? I'd want to proudly display it all year round.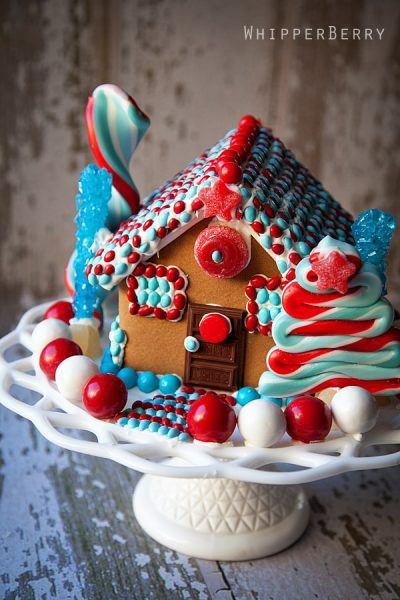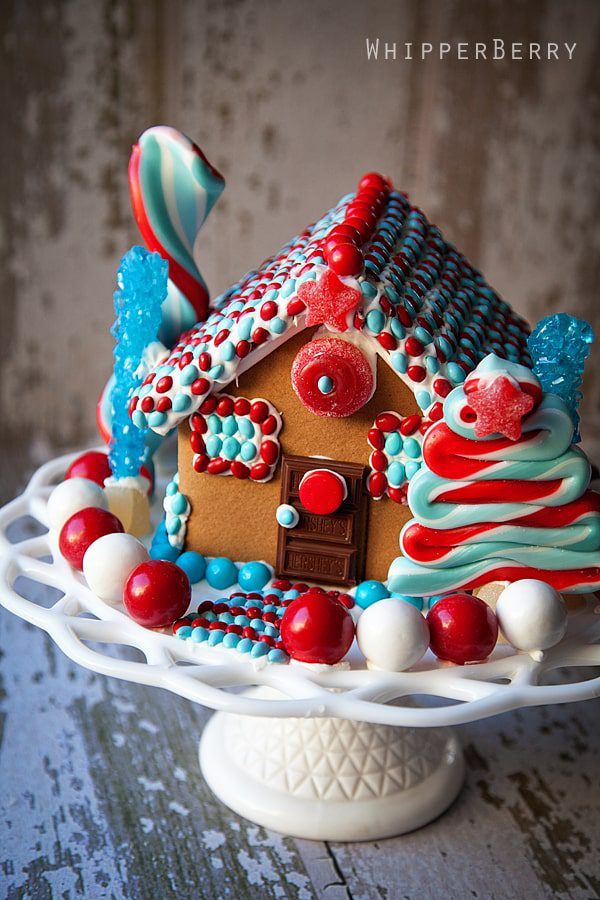 It may be Christmas but perhaps your head is stuck on July 4. This is a wonderfully patriotic gingerbread house creation. Imagine making it for the service members in your family!
Show off your love for the USA when you display this little red, white, and blue abode during the holidays. Try out more of these gingerbread house ideas.
Log Cabin Holiday Home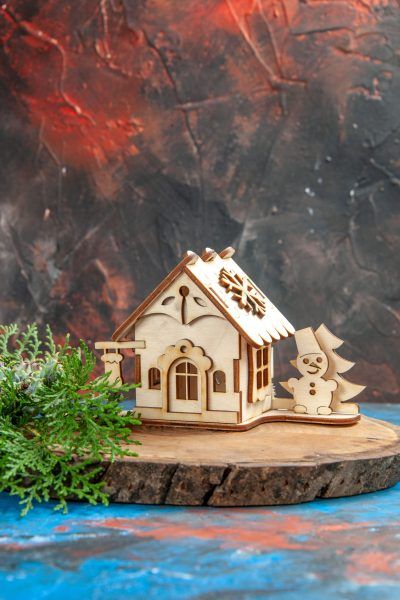 This may not be a gingerbread house, per se. However, I felt it deserved a spot on this list because of how amazing it is. Just look at those pretzel "logs"! This holiday home is the perfect treat for those spending Christmas in the forest, or, for those who want to be.
I'm loving that peppermint candy cane fence and gumdrop bushes.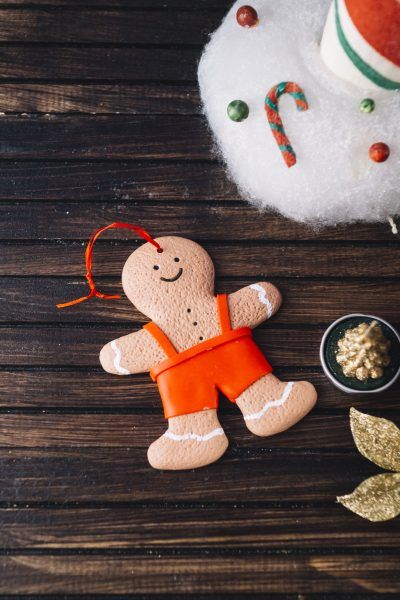 Santa's elves have been busy this holiday season! They wanted to prepare a cozy bed and breakfast for you to stay at. Now, if I were about 2 inches tall, I'd move right in!
However, I'm much too big to lay my head in this elfin BnB so I'll just settle for eating it, instead.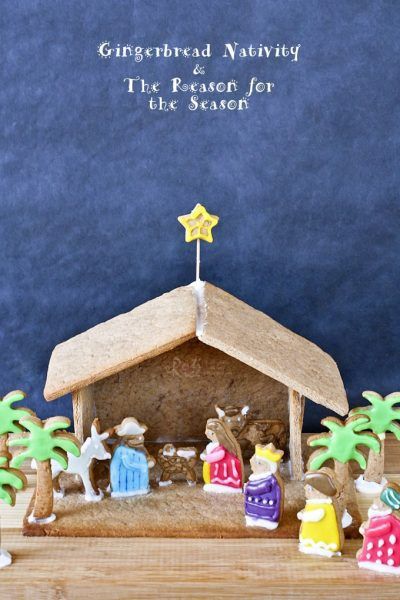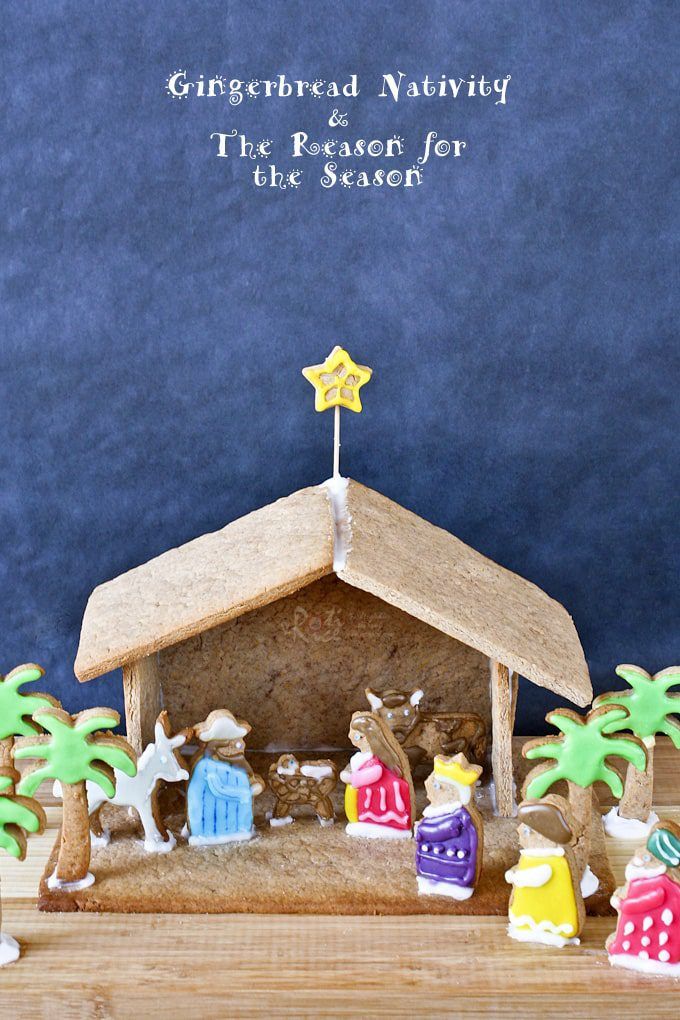 This is a super sweet idea, literally. You'll find this gingerbread house nativity scene to be very easy to construct. I love the detail in the tiny people.
The palm trees and star give this Christmas creation just the right touch. These are very creative gingerbread house ideas.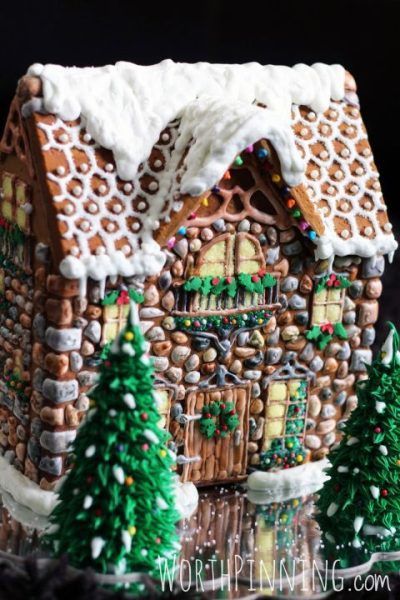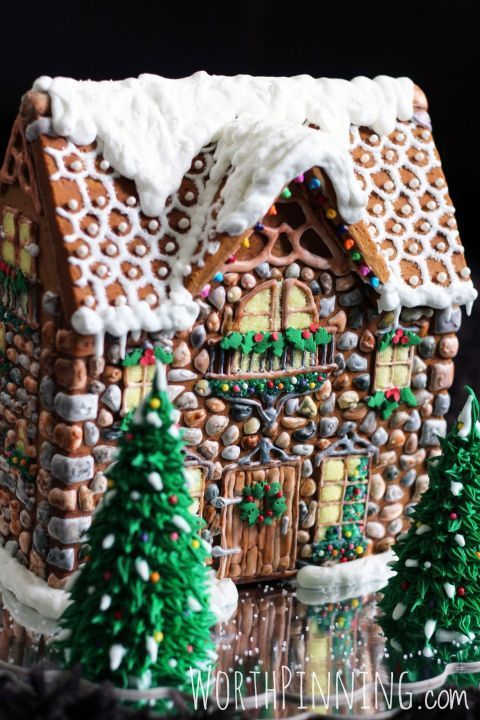 I adore this gingerbread house! It reminds me of a little home, nestled in the Smokey Mountains. Those candy pebbles are adorable. I wonder what they taste like?
I believe I've seen chocolate rock candy before. Maybe, that is what those are? How beautiful can these gingerbread house ideas get?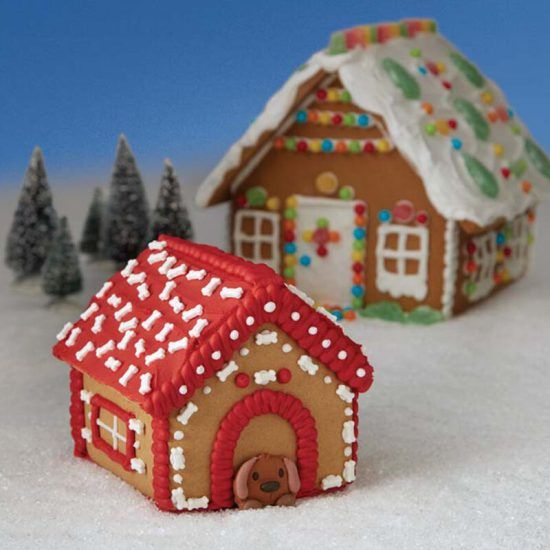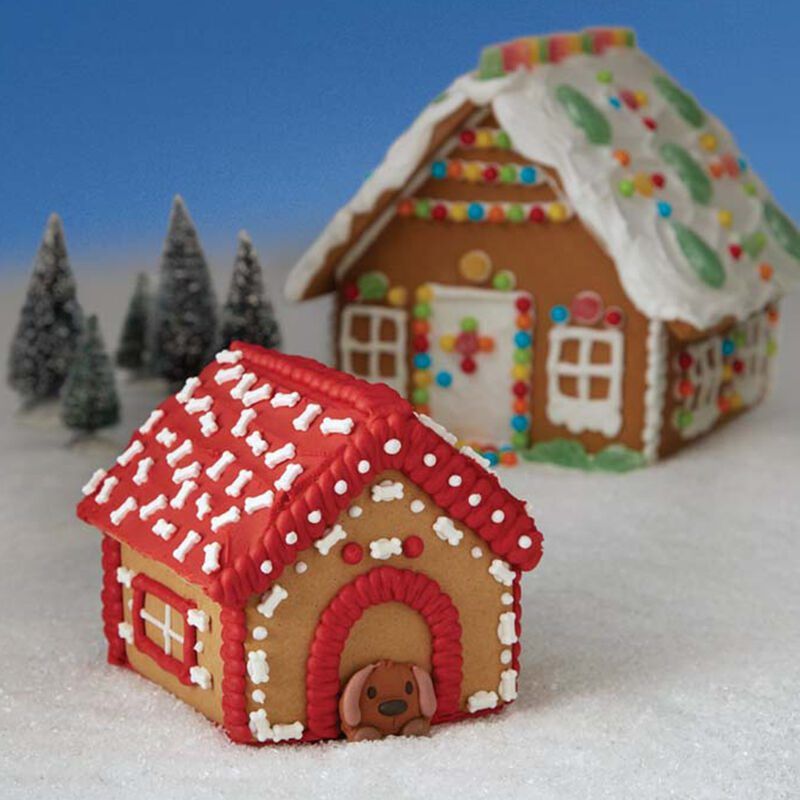 This is a sweet idea for the dog lover in your life. Creating a gingerbread house for man's best friend is an adorable idea. Just look at that candy pup peeking out of the dog house door! These are adorable gingerbread house ideas.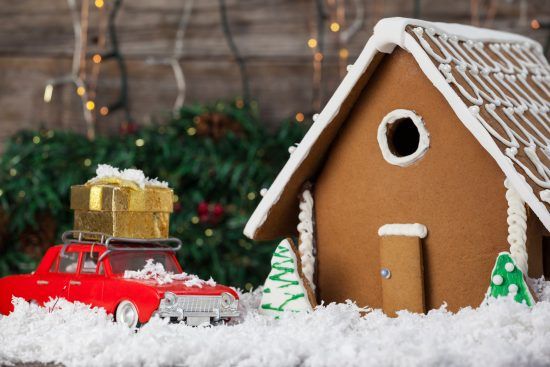 I've never been to Vermont, but if this is what the houses look like there, I just may have to schedule a road trip. Check out that little red door!
I'm not sure if I could eat this perfect little farmhouse.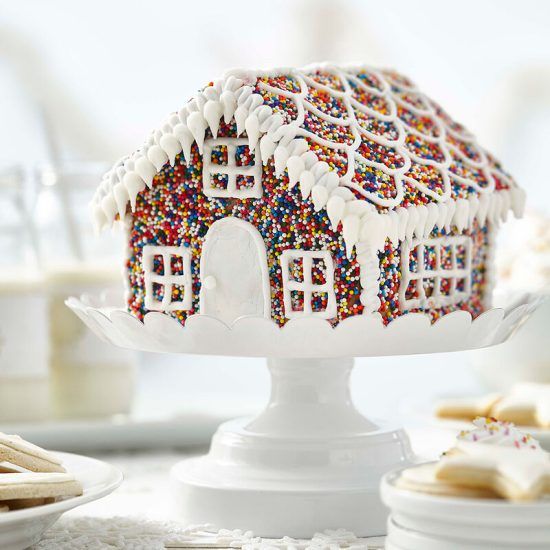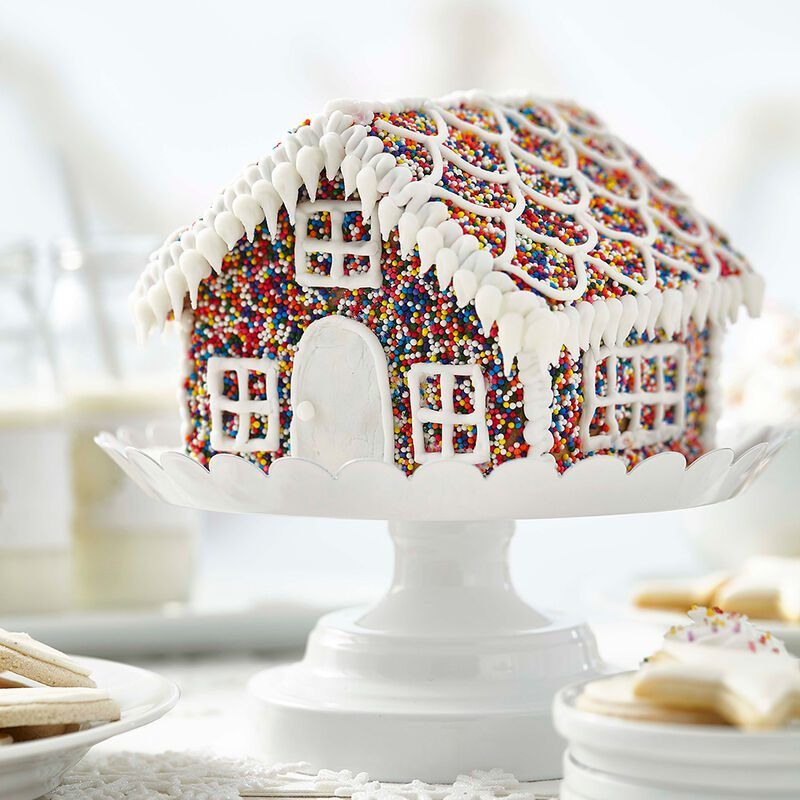 Here we have a simple gingerbread house with bold and bright colorful sprinkles. This is an easy house to construct with young kids.
You can put together the framework and the children can add the sprinkles. Sounds like fun to me!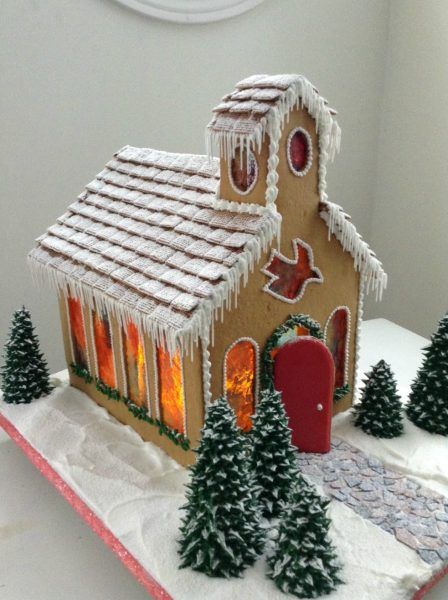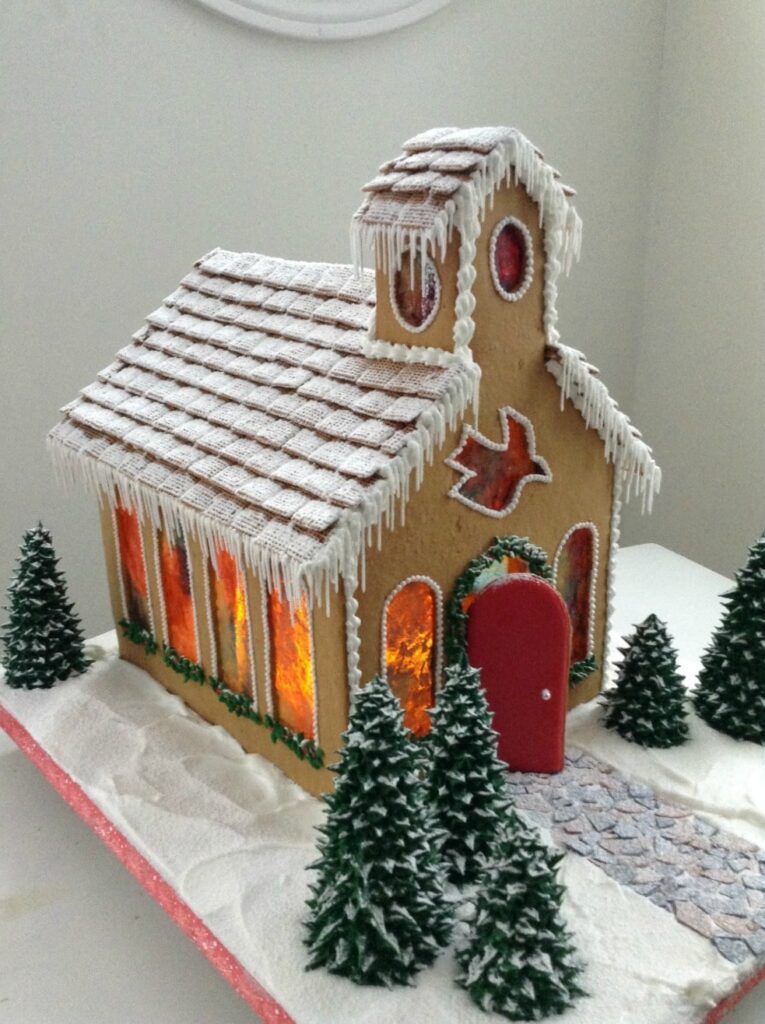 What an adorable idea! I swear this gingerbread church looks just like the church on The Walton's. Can't you just see John Boy walking through the front door?
I love those snow-dusted trees, too. Oh, and the icicles! This one is a keeper 🙂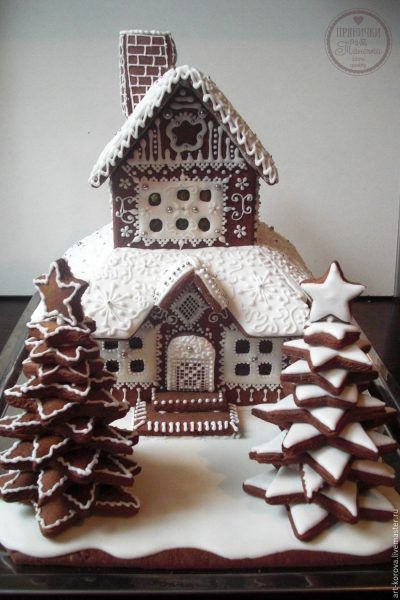 There may not be a lot of color in this gingerbread house but the detail makes up for it. This is such a sophisticated edible home!
This is another example of a gingerbread house that 'd have a hard time deconstructing and eating.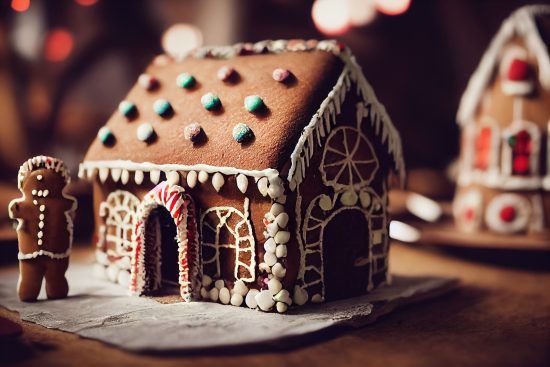 This quaint little gingerbread house comes straight out of the fairytale books. Can't you just see Hansel and Gretel walking up to this house? In my version, there is not scary witch waiting for them on the inside!
This is a wonderful basic gingerbread house for you and your kiddos to tackle.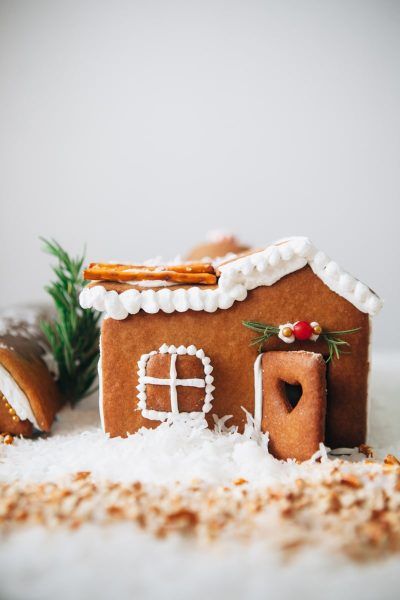 This gorgeous house is made from lebkuchen dough. This type of dough has German roots and produces a cake-like cookie. It sounds heavenly!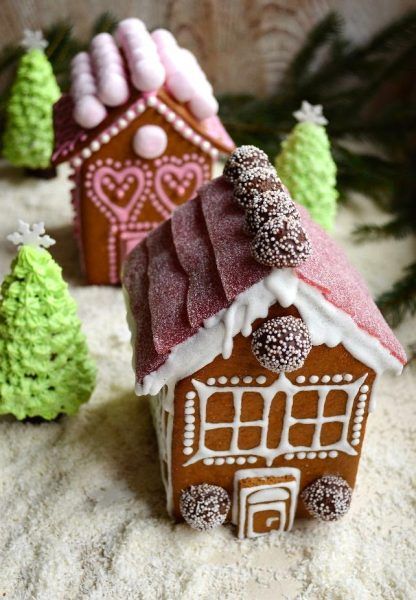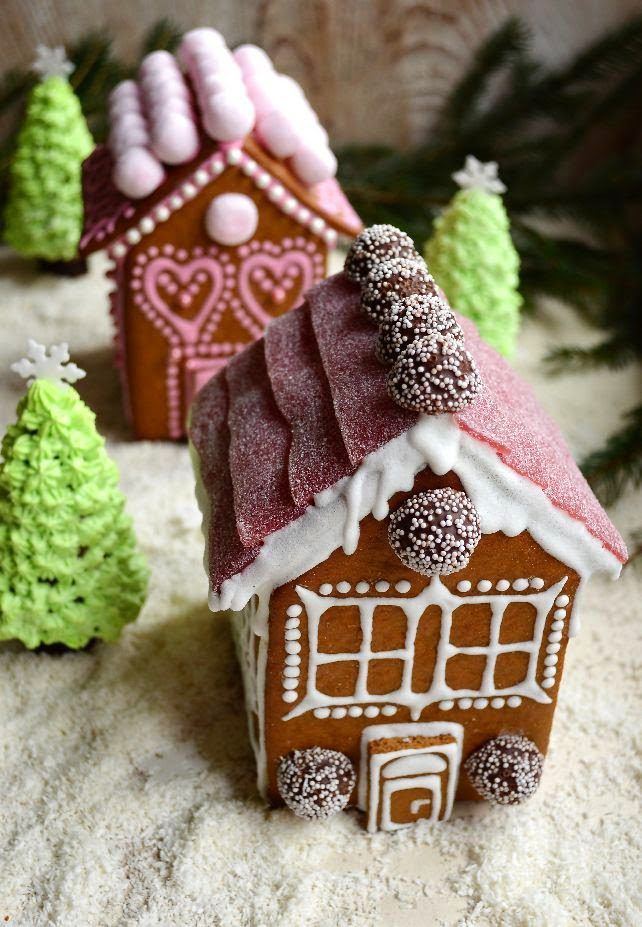 I love gingerbread houses with lots of candy on them. The gummy roof and chocolate ball decor have my mouth watering.
I wonder what those yummy trees are made of?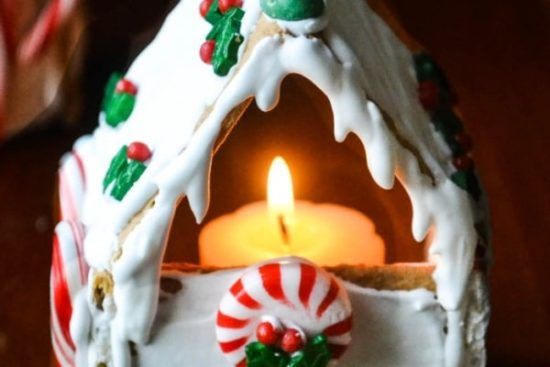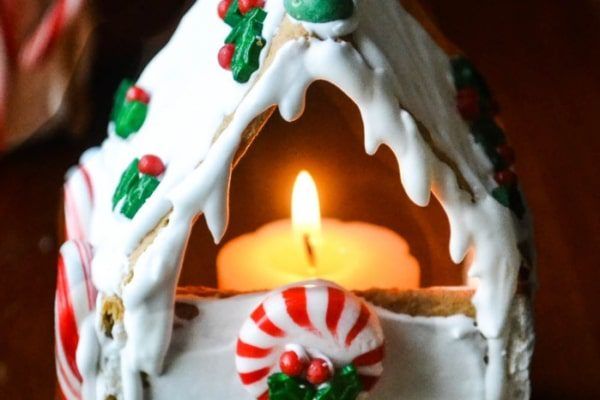 There is something seriously nostalgic about this graham cracker gingerbread house. I don't know if it is the decorations, colors, or what, but I like it.
Snow Globe Gingerbread House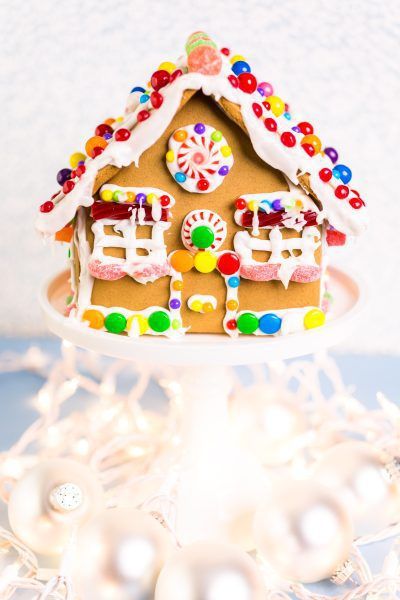 Isn't this a wonderful idea? I can't believe how much this all resembles a snowglobe scene. I'm guessing they used white sugar for the "snow".
So gorgeous!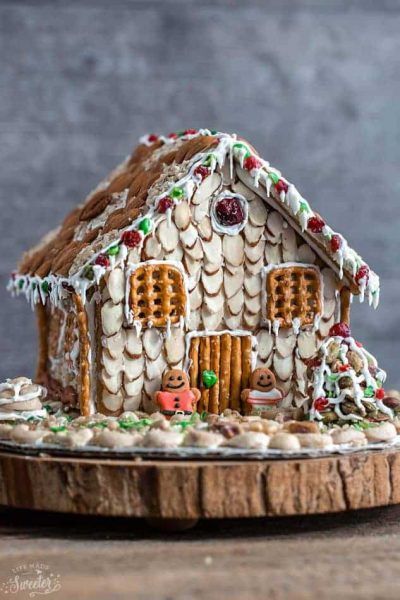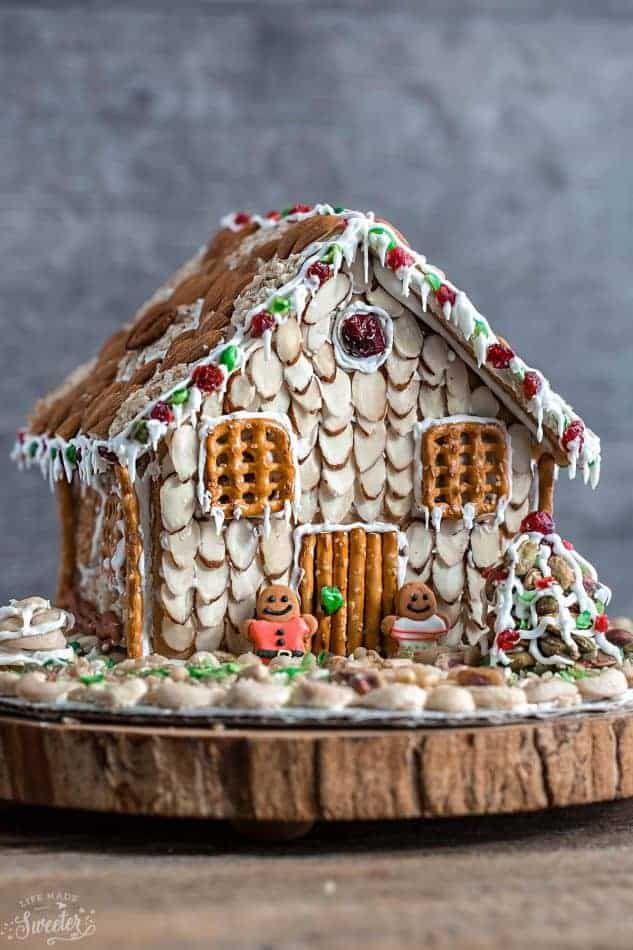 This gingerbread masterpiece uses ingredients that don't need to be baked! Talk about a major convenience for mom or dad. Plus, this house is super cute and would make a lovely table display during the holidays.
Up-On-The-Rooftop House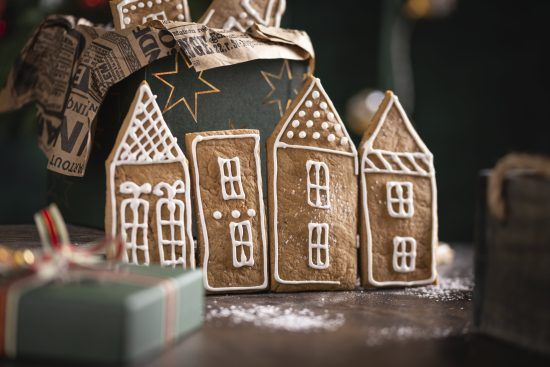 Is it just me or does it appear that Santa fell off the roof? He must be magical in order to survive that tumble!
Meanwhile, Rudolph is still hanging out up there and could care less.
This gingerbread house is pretty nifty.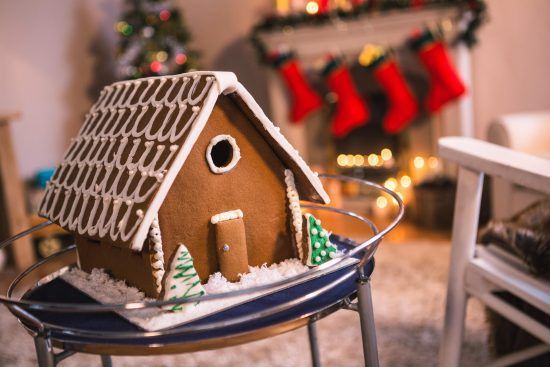 This is a cool looking gingerbread house. I love all of the detail, the candy, the frosting, and the wreaths. The fence is inviting. It's like this house is hollering for me to eat it.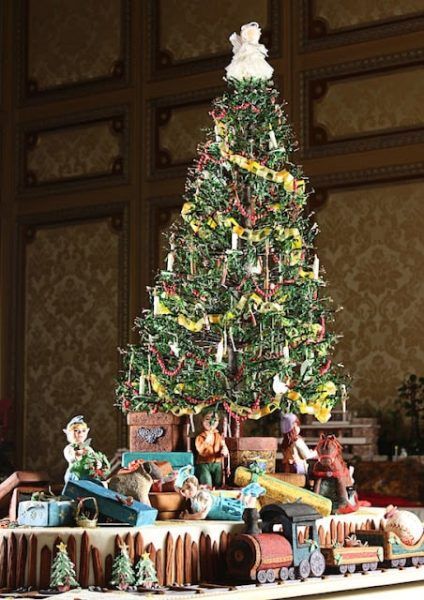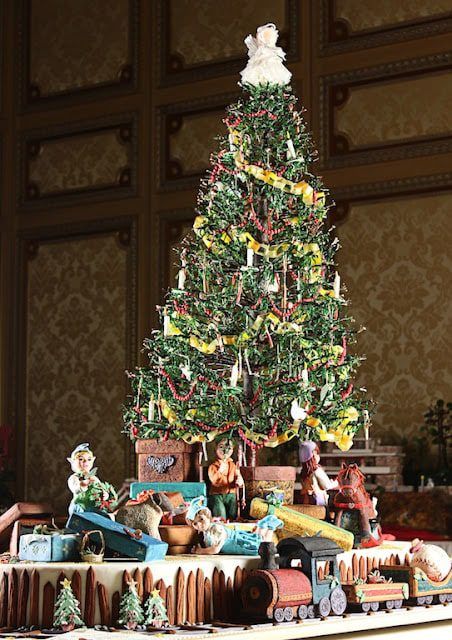 This gingerbread chalet is purely gorgeous. I think I could attempt to make this but I doubt it would turn out as pretty. Plus, after all that work, I would let anyone near it let alone eat it. Haha!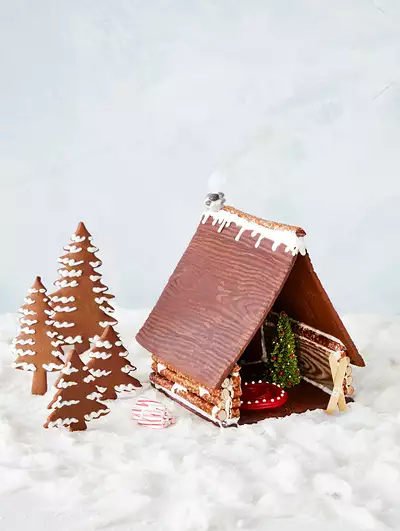 Ok, are those real lights on this gingerbread house? Because that is seriously a great idea! Where did they find such tiny lights that actually work?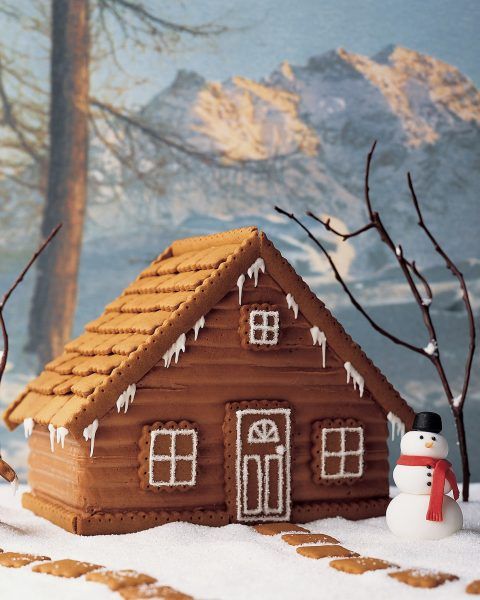 Everything about this gingerbread house is happy. it reminds me of going home for the holidays to mom and dad's house. I LOVE that front yard snowman.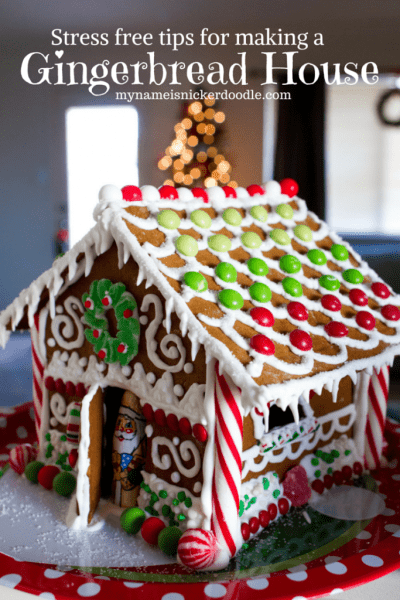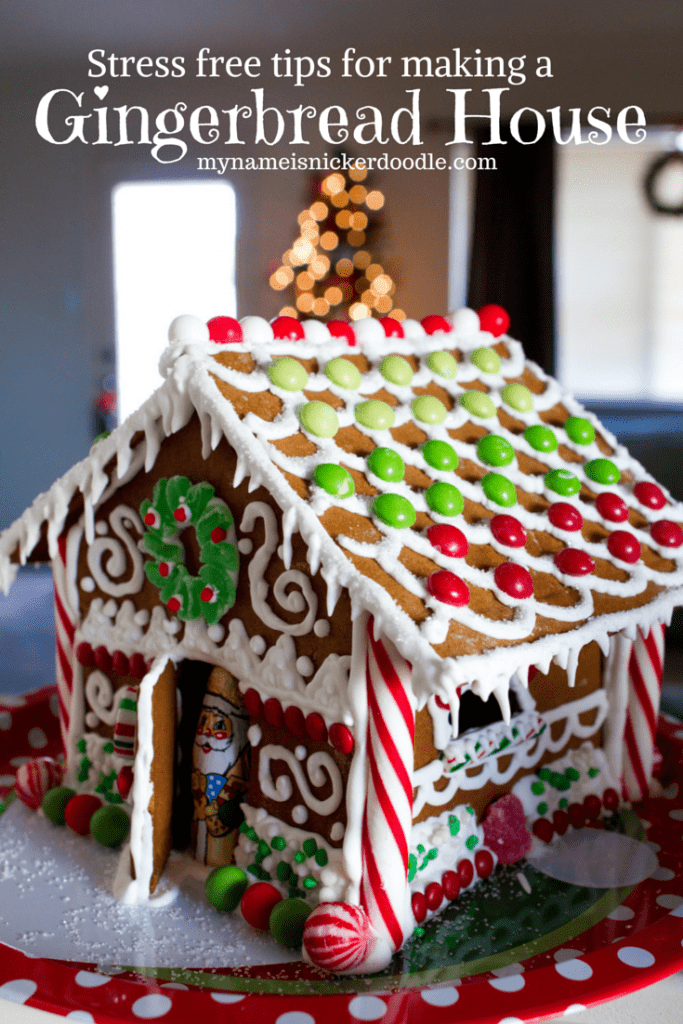 Doesn't this sweet little cottage look like the place Santa and Mrs. Claus would dwell? I love this holiday-colored gingerbread house.
Looks good enough to eat! I'm sure Santa and the missus wouldn't mind if I nibbled on their front porch. I bet they wouldn't even notice a bite out of their chimney.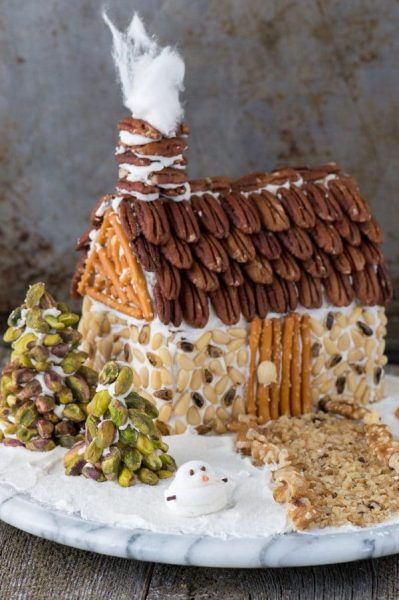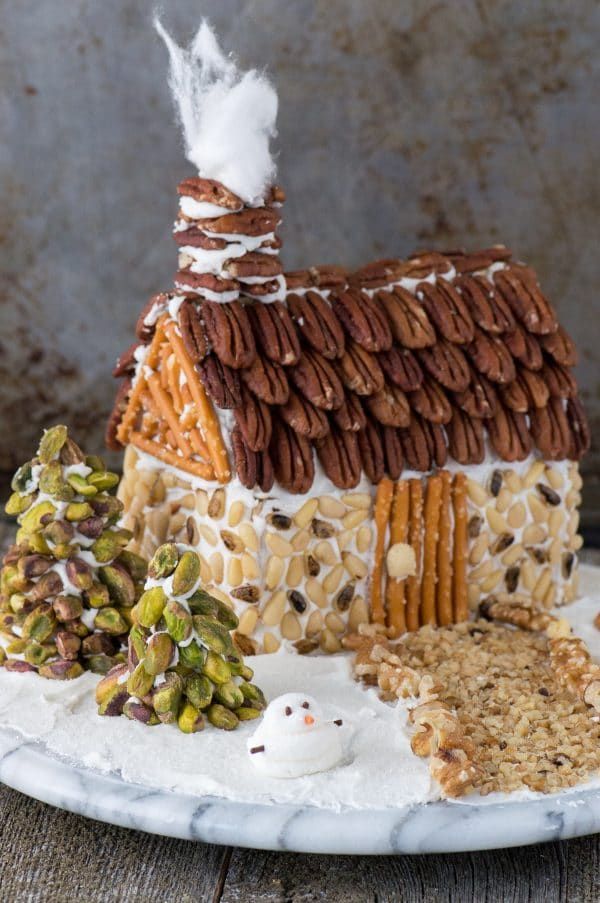 This gingerbread house is for all of the nut lovers, out there. Check out those juicy pecans on the roof! Make sure whoever you are feeding this elaborate gingerbread treat to isn't allergic to tree nuts.
This house is yummy. I'm not sure if I could keep my hands off the roof. It would totally be missing some shingles. I'm a lover of pecans. Can't you tell?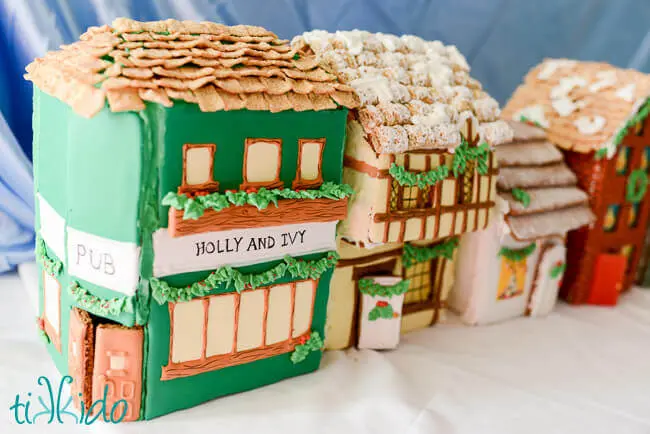 I suppose if you were bashing around England during the 16th century, you'd see this type of house. Personally? I think this gingerbread abode is very charming.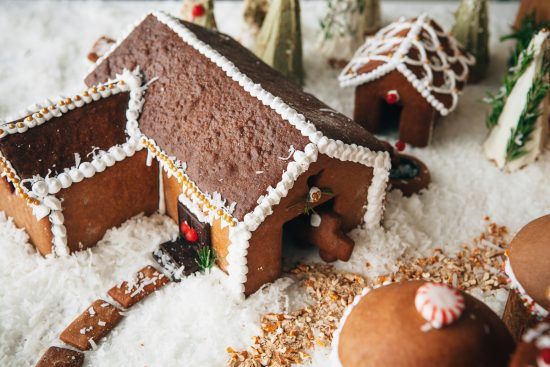 Check out those edible silos! I can't even with this adorable gingerbread farm. The only change I'd make is adding more color.
Can't you just picture a string of frosting lights on that barn and silos?
---
I don't know about you but my eyes are wide and my stomach is growling. I'm simply star-struck by these gorgeous gingerbread houses. So much creativity is flowing in this roundup.
Even if you are just an admirer of the more elaborate houses, you can still try your hand at the basic creations. The holidays are for family and friends, so make memories with them by constructing gingerbread houses.
I know my kids LOVE putting the candy on the houses and making mini-gingerbread men and women to live in the edible homes. It's something that we both look forward too, each year.
Now, when you make your gingerbread houses, don't forget to take lots of pictures! I want to see your creations posted in the comments.
Which one of these yummy cookie houses do you think you'll create? I say make them all and construct yourself a magical gingerbread house village.
Wouldn't that be something else? You'd have a Vermont farmhouse next door to a Tudor home. Ha! Welp, Christmas is about bringing folks together, right?