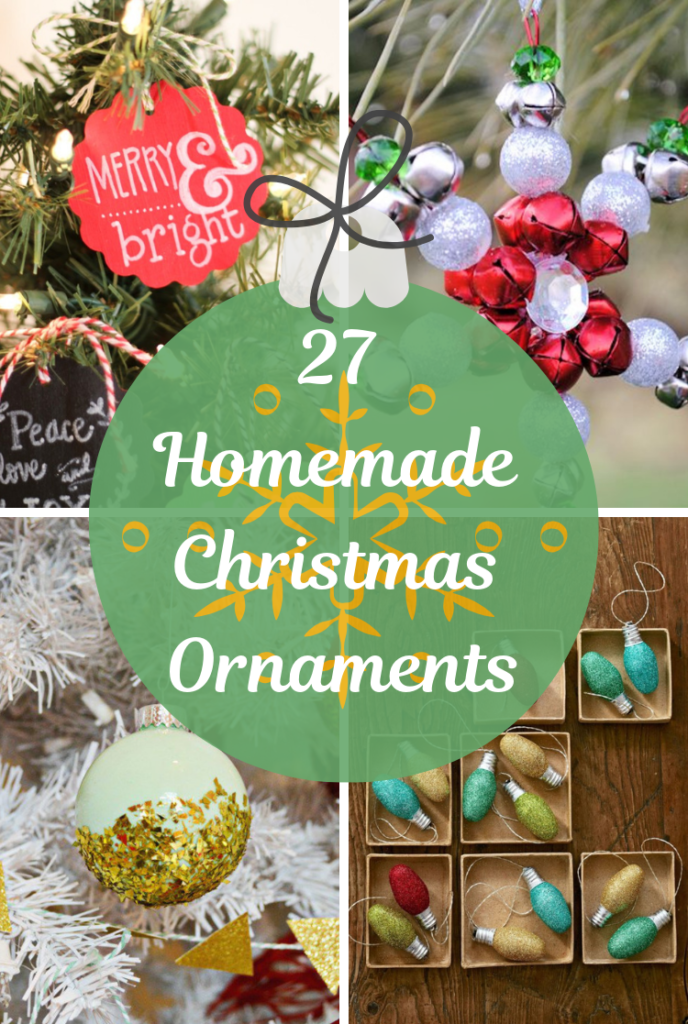 Making homemade holiday ornaments is a fun pastime that my kids and I like to do during the Christmas season. We will decorate our tree with some of them and give others away as gifts. When we give them as gifts we even create homemade boxes for them to rest in.
DIY ornaments are a fun way to express your artistic abilities. Plus, if you use what materials you have lying around the house, you can save money on your holiday decorating bill.
I have a ton of my own ideas for DIY ornaments, but I've used them already over the years. It's time to search for bright, fresh new inspiration. So, I came up with this roundup of homemade ornament ideas.
If you're like me and get bored easily, this list will perk you up. Actually, it'll plunge you right into the throes of the holiday season. I don't like making the same ornaments twice (that boredom thing) so this list comes in handy.
You honestly can make every single one of these darling ornaments on a snowy Saturday afternoon. Your kids can help, too. No matter what ages you have running around at home, there's an ornament on this list that's suitable for them to make. Even dad and grandpa will want to take a seat at the craft table 🙂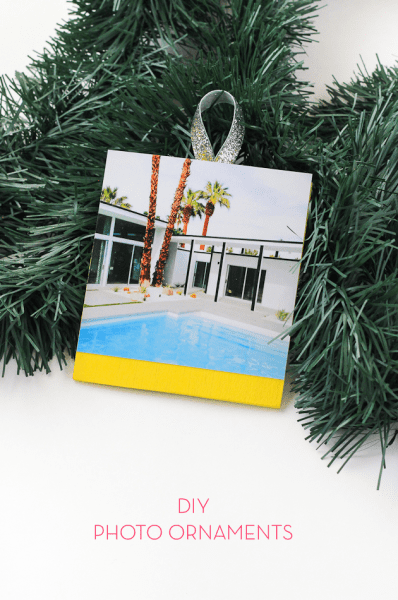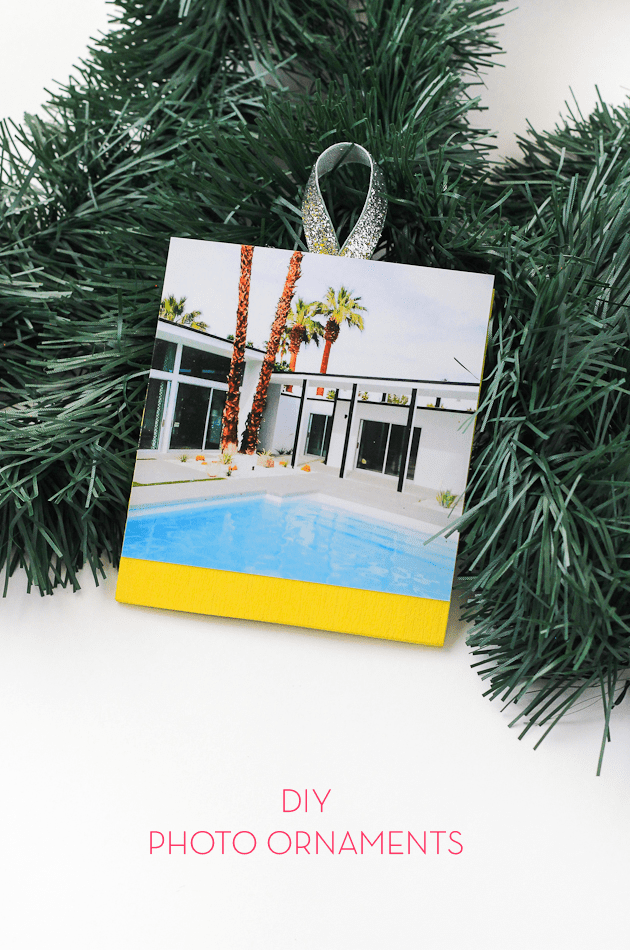 Do you find yourself filling up your Instagram account with amazing pictures? It's high time you print some of those babies out and create some DIY Christmas ornaments.
This homemade project is really simple and you can use any photos that you like.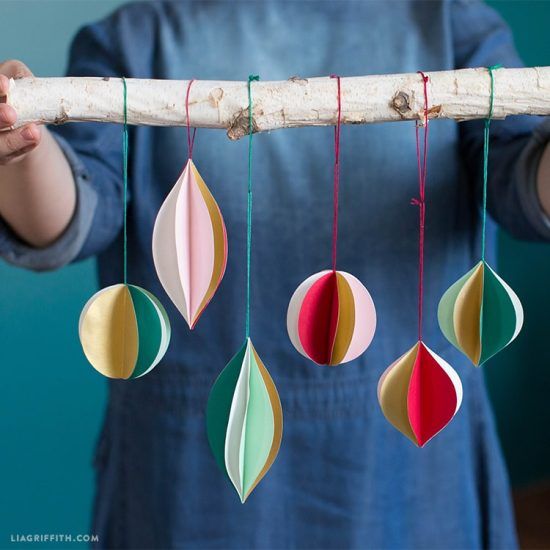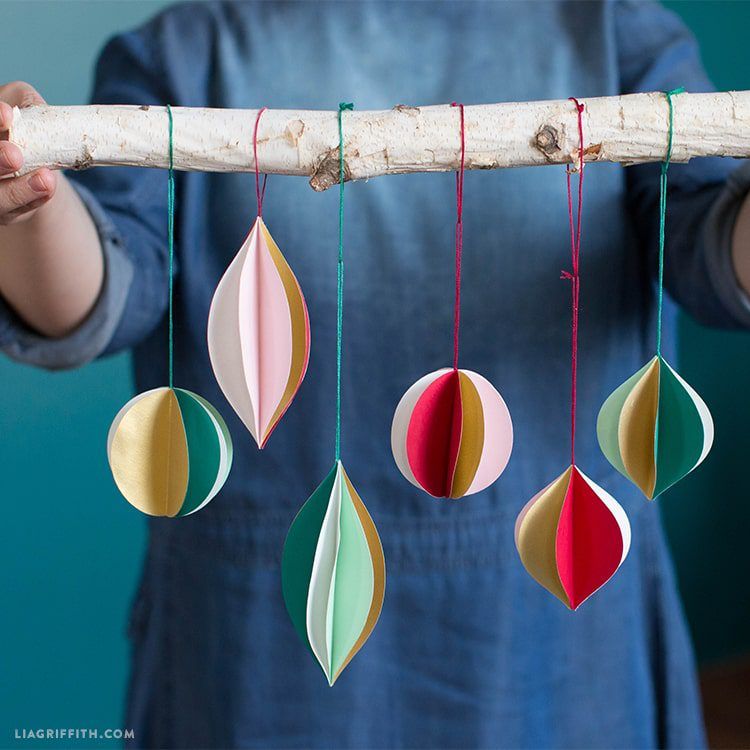 These retro paper ornaments are so easy to make! Plus, your grandparents will be taken back to the land of nostalgia should they see them on your tree. Maybe, grandpa and grandma would like to help you make them?
These ornaments have a 3D appeal, too!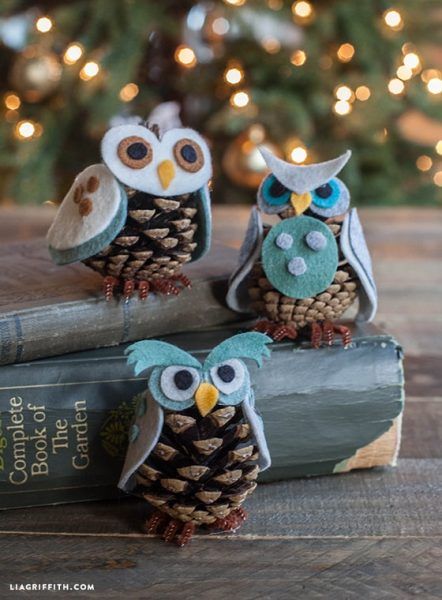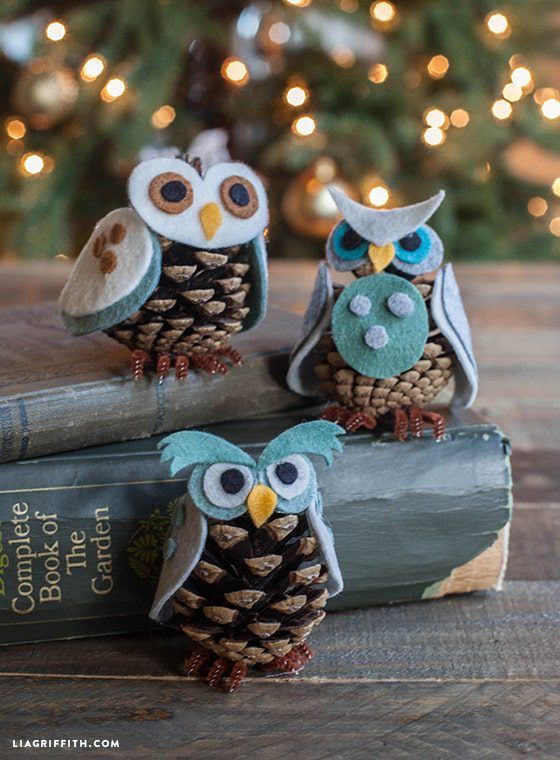 I really love owls. No, I mean, I reaalllyy love owls! Oh, and I love pinecones, too. So, obviously, I'll be making these cute little ornaments for my tree this year.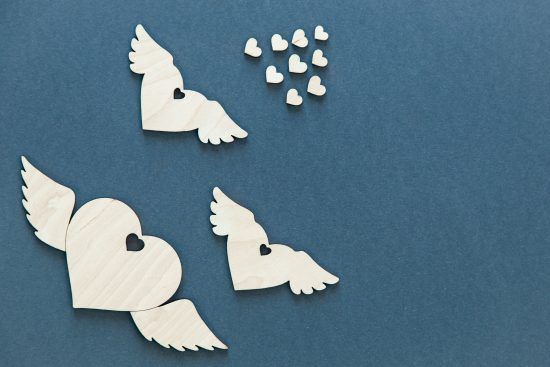 Who knew you could make so many wondrous things out of paper? These birds are a real hit on the Christmas tree or wreath. You could actually add them to a wreath you are planning to give away to someone as a holiday gift.
Just look at the detail! Aren't these birds amazing?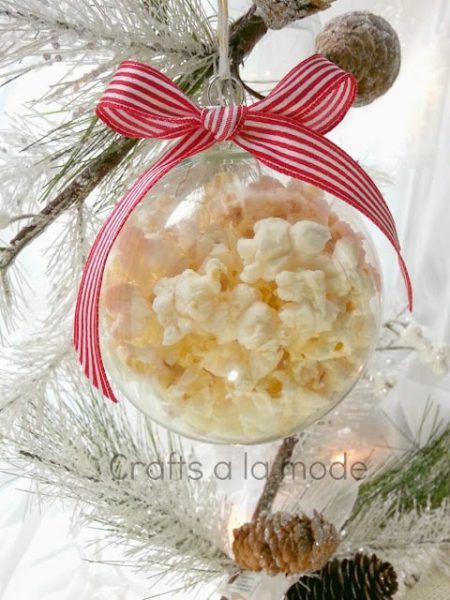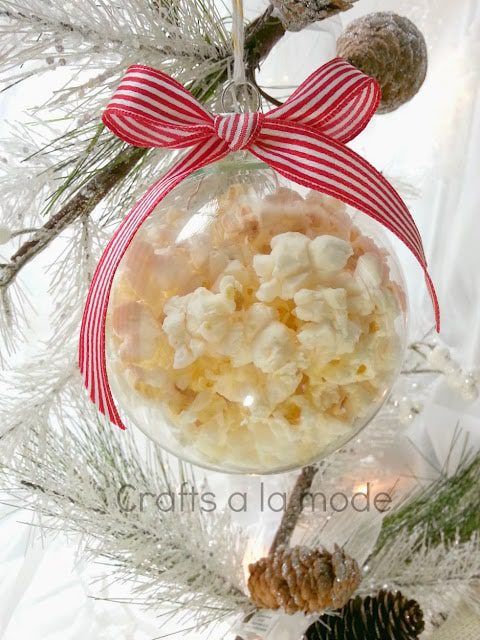 These homemade popcorn ball ornaments are simply adorable! They are easy to make. Even your little ones can help put these cute homemade ornaments together without a hitch.
And get this, you'll be popping the kernels inside of the glass bulbs. I bet you were wondering how they got that fluffy popcorn in there 🙂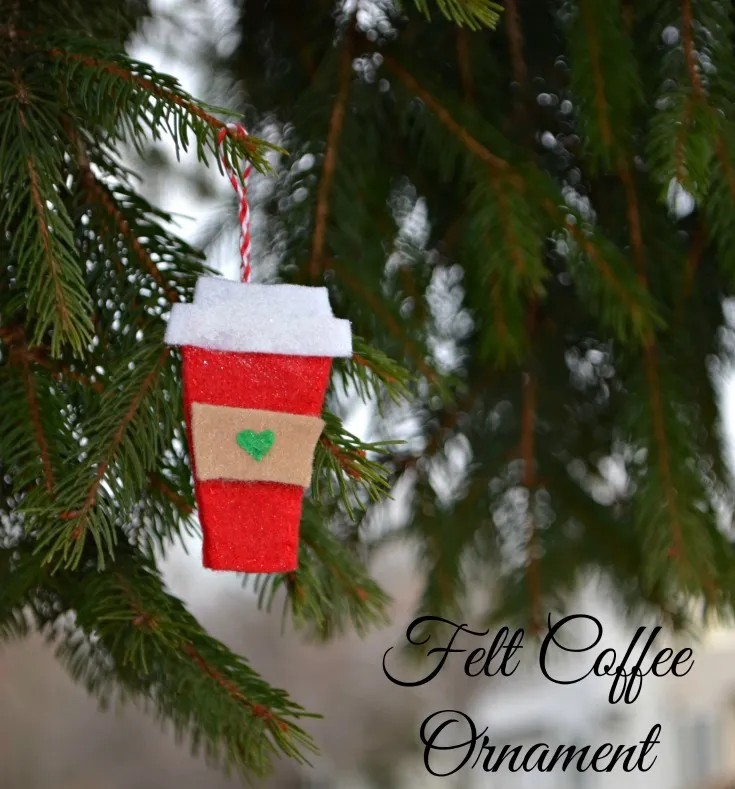 Are you a coffee lover? If so, why not dedicate an entire tree to your love-affair with Starbucks! These wonderfully clever DIY holiday ornaments make great gifts, too. You can even attach them to wrapped presents an additional adornment.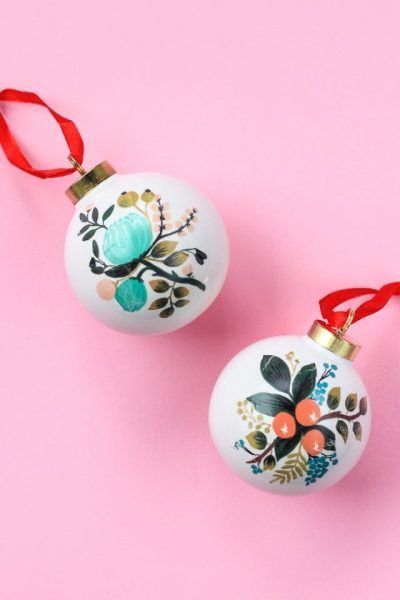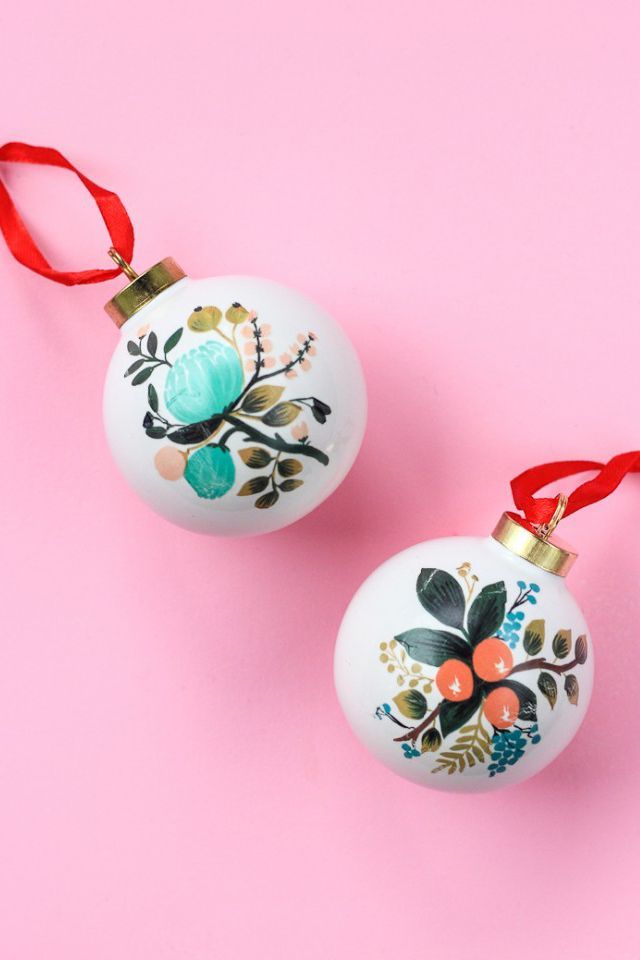 Do you remember the old-school Christmas lights that your mom or grandma used on the tree? I love those lights! Even though they are a smidge before my time, I can appreciate all things retro.
These homemade ornaments are fun to make. You can use any color scheme that floats your boat, too.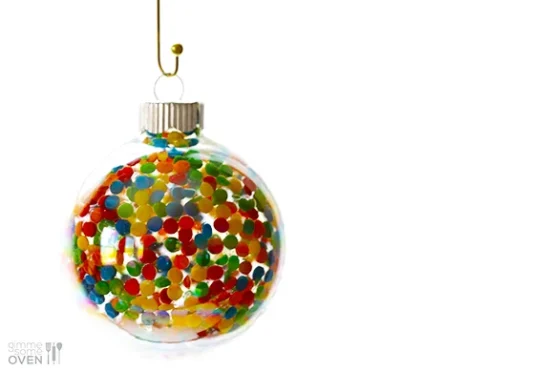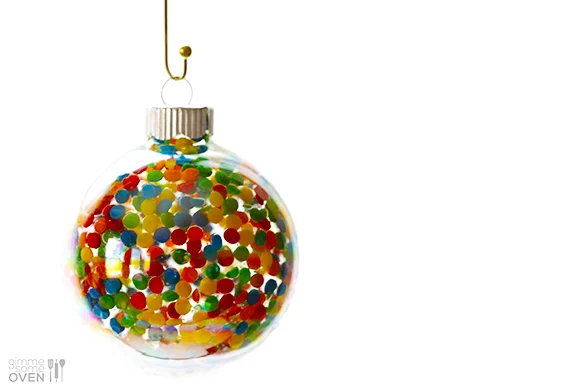 Here we have another easy DIY ornament project that even your littlest elves can help with. Just make sure they don't eat all the decorations haha!
The possibilities are endless with these ornaments because you can use any candy sprinkles that you want.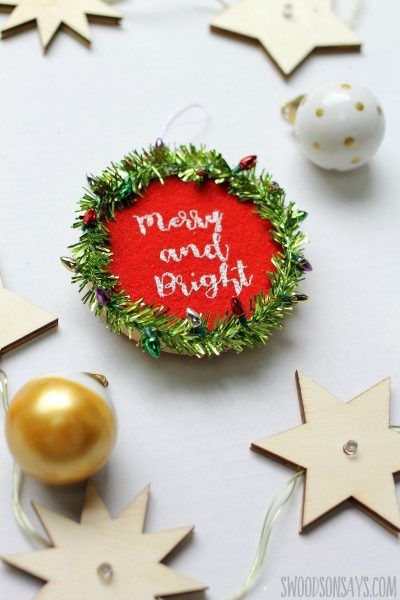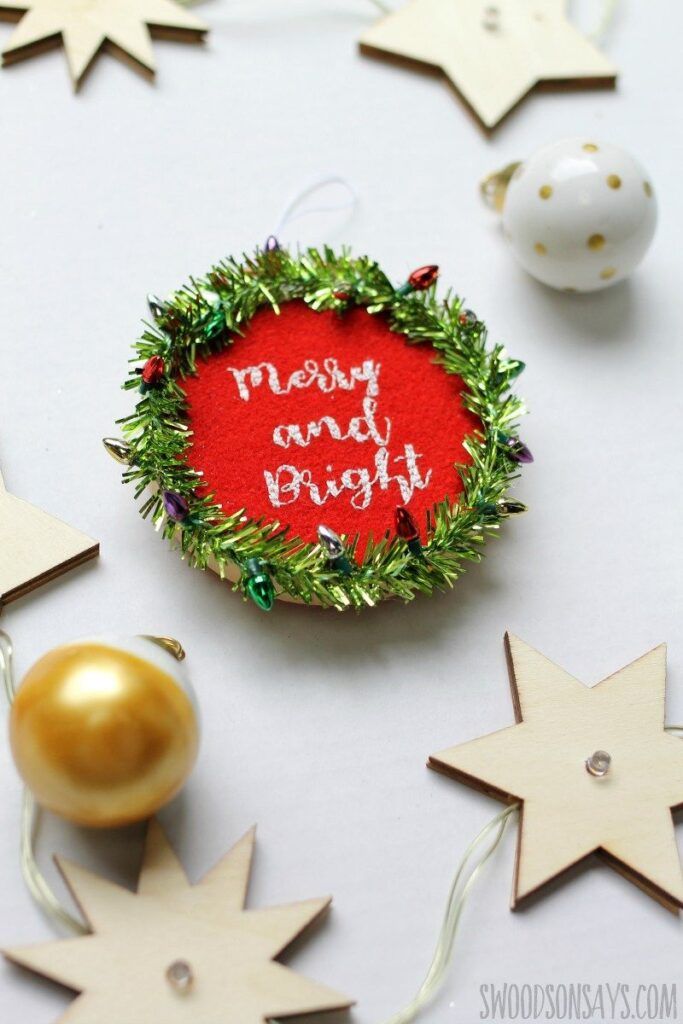 These simple, framed paper ornaments are basic but classic. You and your family can literally spend hours making these sweet tree hangings. You'll be able to produce quite an output, too.
I really like the vintage colors that are used in this photo.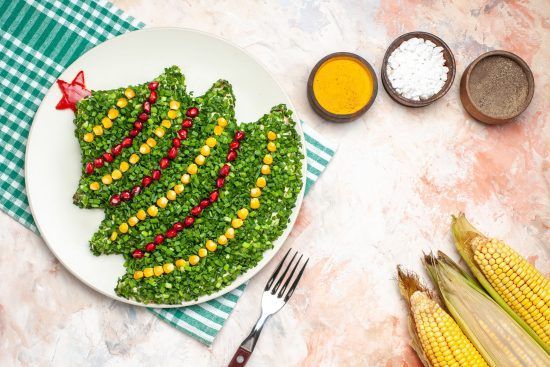 This is a such a sweet ornament. Can you imagine this hanging from your holiday tree? Personally, I'd scent it with pine or cinnamon essential oil. How lovely!
I bet this DIY ornament would make a great gift, too.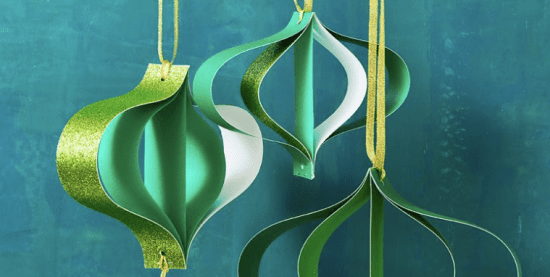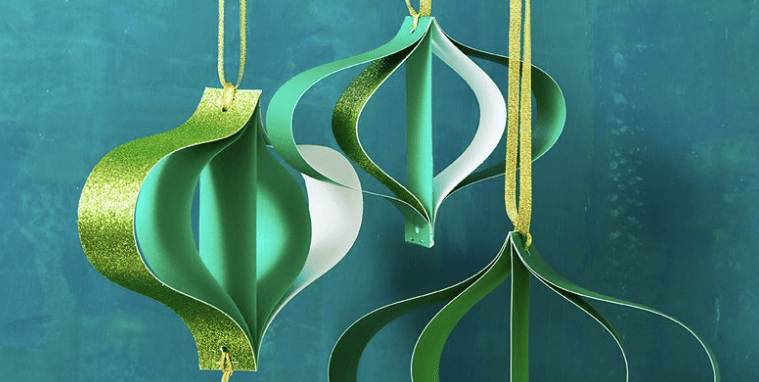 I love the concept of this easy-to-make ornament. It would make the perfect gift for your child's music teacher. It's simple and sweet. Just like the many traditional Christmas hymns.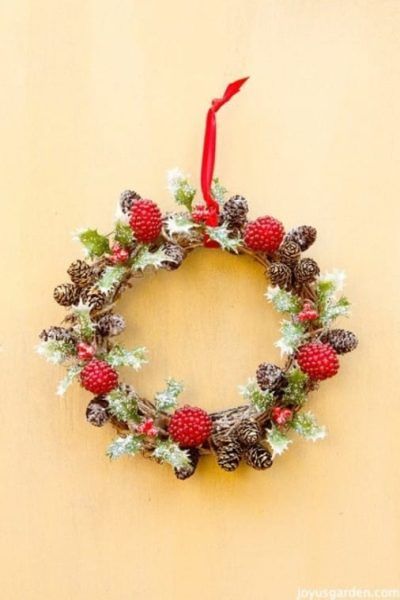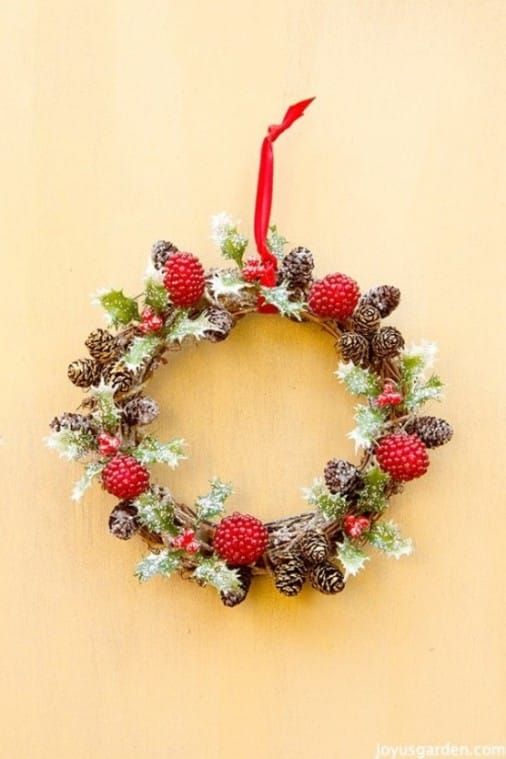 This is the ornament for all the holiday wreath lovers out there. There is just something extra-special about this mini-wreath. I love all of the detail. Check out those tiny holly berries and pinecones!
This ornament is a keeper. Sorry, folks, I can't gift this one 🙂
Monogrammed Snowflake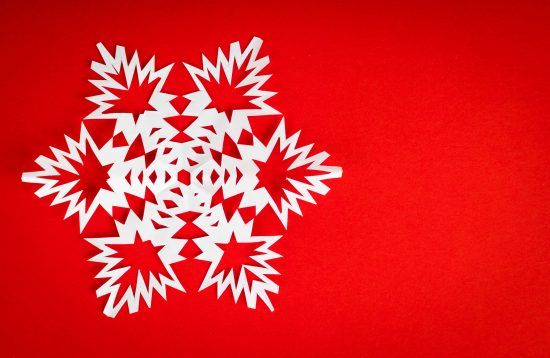 What a fun idea! You can create monogrammed snowflake ornaments for the entire family. I truly love this idea. Choose the colors that best represent your personality and the personalities of your loved ones.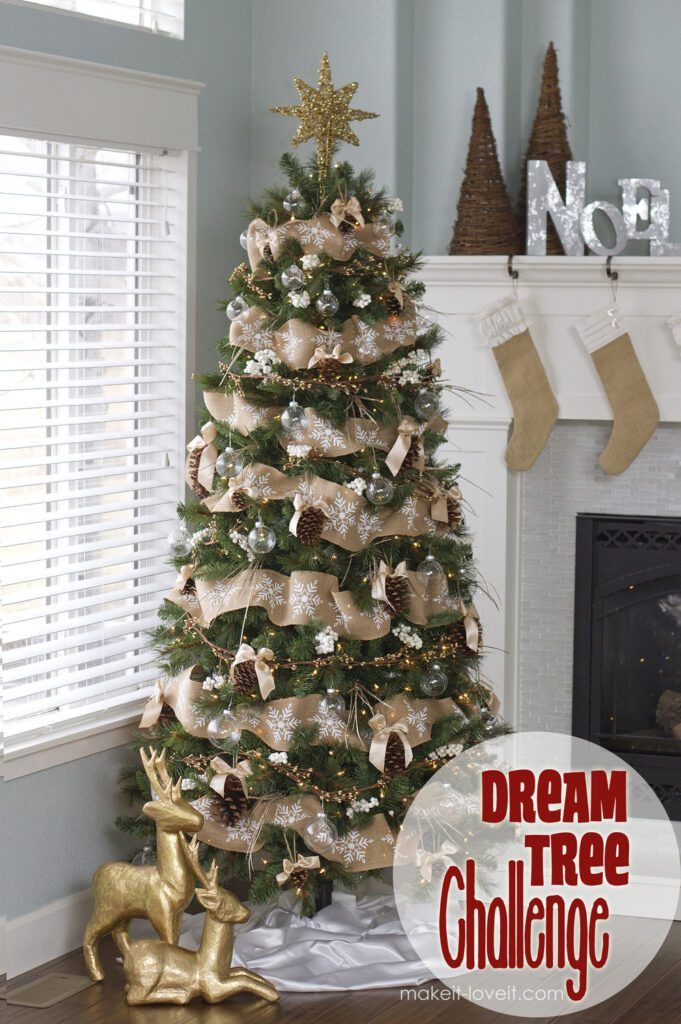 Those pretty pinecones! I can't get enough of them. One of the best things about making pinecone ornaments is that half of your project is free. Yep. You've been gifted the basis of your ornament by Mother Nature, herself.
These homemade pinecones ornaments are easy to make and they look amazing. Choose the color of bow that matches your Christmas tree.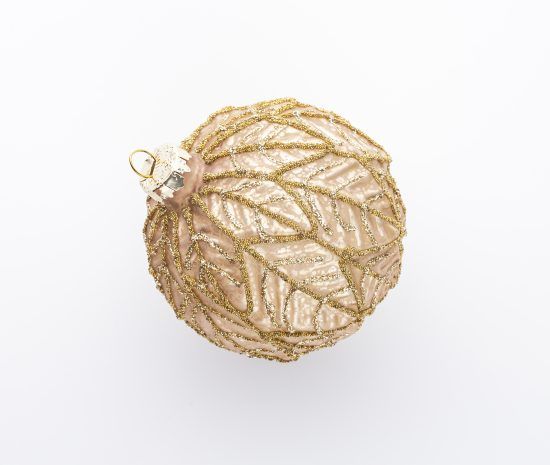 All you need is a little glitter paint and a plain Christmas bulb and you'll have yourself one heck of a DIY ornament. You can also coat the bottom half of the bulb in glue and roll it in loose glitter.
Be forewarned, you'll be finding glitter in your house until summer.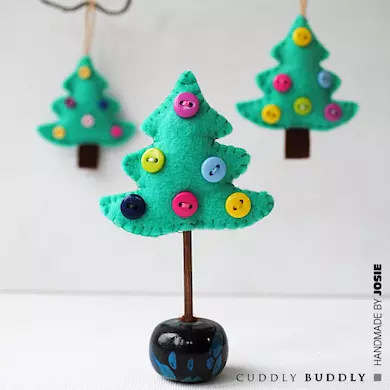 Awww, these tree ornaments look snuggly! If they were life-size I'd be using one as a pillow. I love those charming little buttons.
Can't you just see this cute ornament hanging on your holiday tree?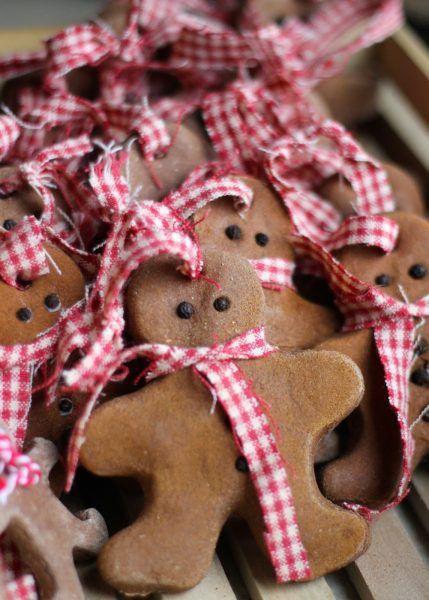 You can't have a holiday ornament roundup without some DIY gingerbread boys. These ornaments use the classic gingerbread man recipe to create the cutest little ornaments you've ever seen.
I adore this little guy's scarf.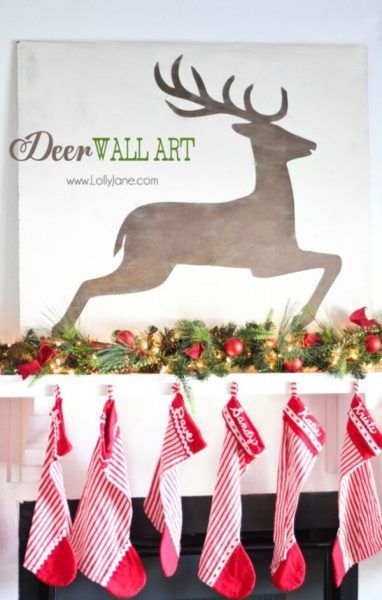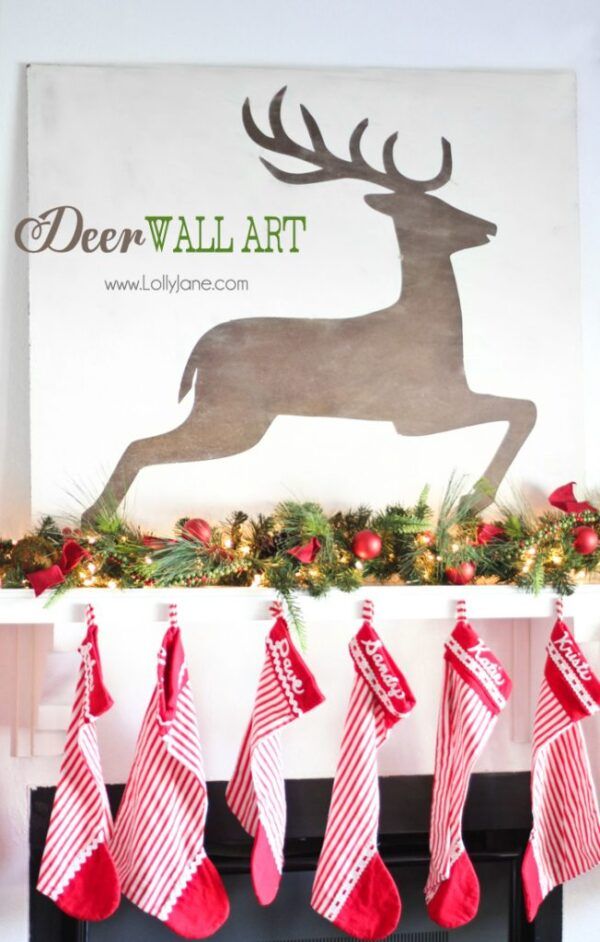 These homemade ornament chalkboard tags are simply merry and bright. They appear to be written on by chalk, but it's all an illusion. These little ornaments will look great hanging from the boughs of your holiday spruce.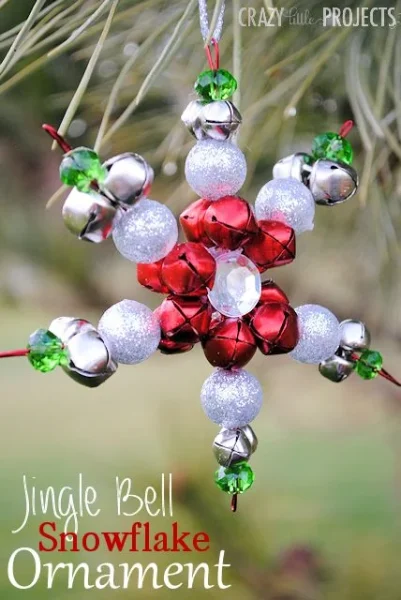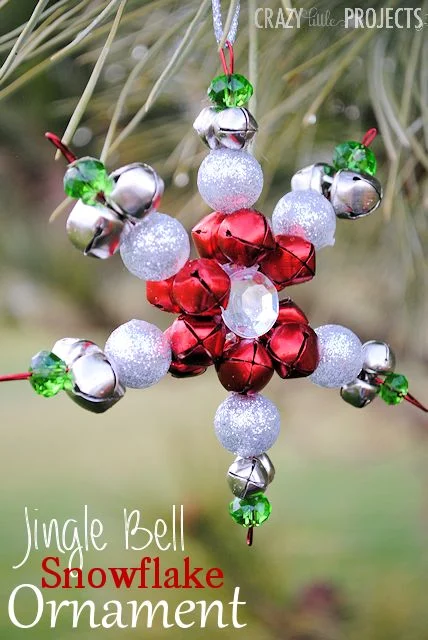 I really like this ornament! it's far more tangible than some of the other ornaments. The beads and the bells make my Christmas spirit get up and dance.
Each time my cat bothers the Christmas tree I'll be alerted by this jingle-jangle ornament.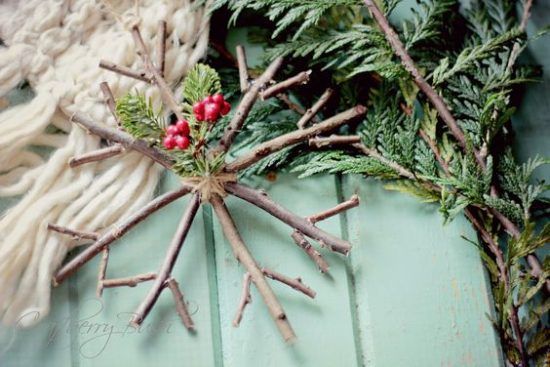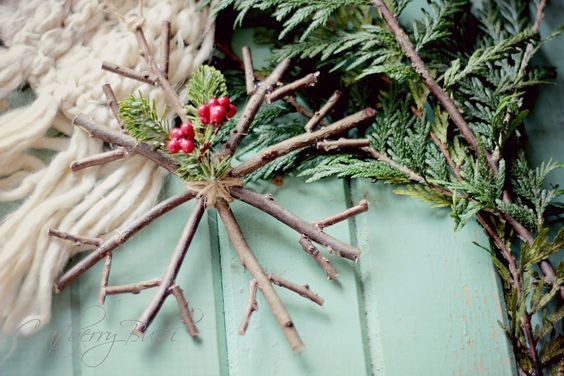 Here, we have another homemade ornament made using things that nature has so graciously bestowed upon us. I love the simplicity of this ornament.
Check out those little holly berries and greenery!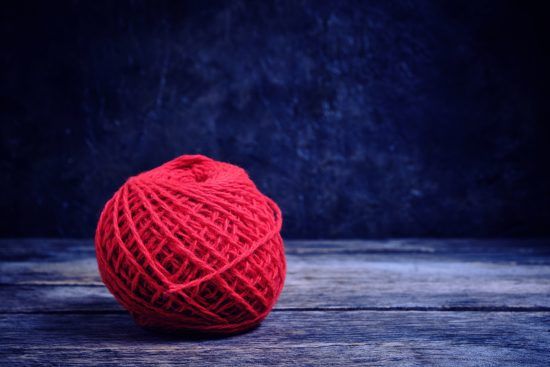 What a great idea! You can create characters like Rudolf, The Grinch, and Santa using yarn. Grab your yarn, beads, and googly eyes to create a fun homemade ornament for the tree or to give away as a gift.
These types of ornaments make great teacher and co-worker gifts.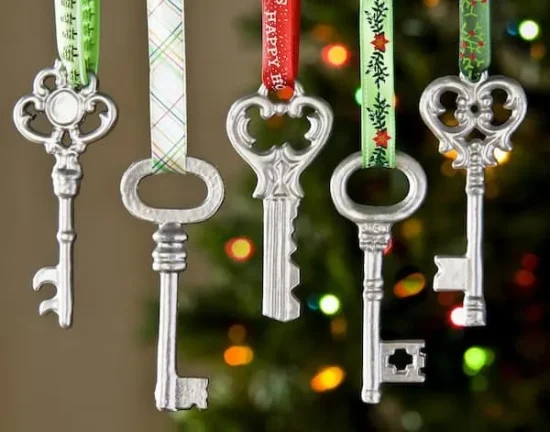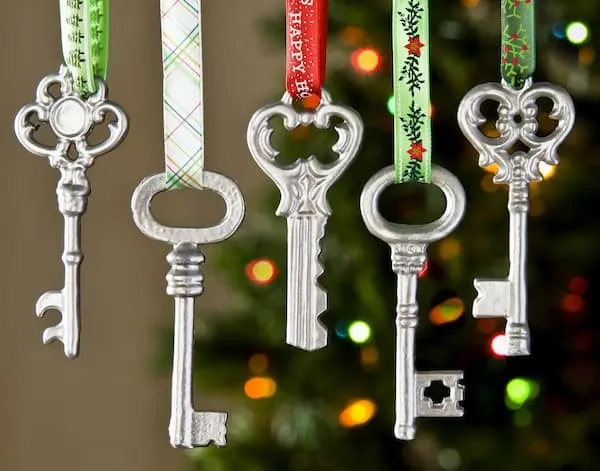 Do you have a bunch of old keys lying around that you don't need anymore? Add a holiday ribbon to them and you have yourself one fine looking Christmas tree ornament.
This project can be made by kids of all ages. it's very easy.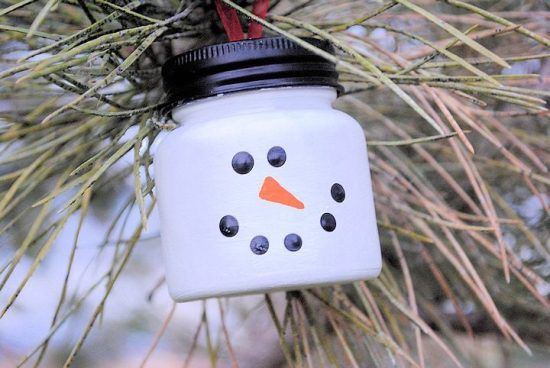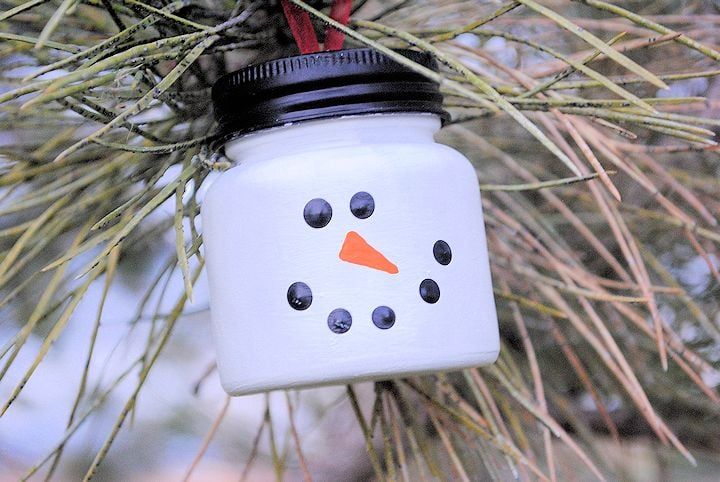 How cute is this DIY ornament? All you need is a small jelly jar, lid, and white, black, and orange paint. Oh, and don't forget a ribbon for hanging.
Not only can you make snowmen, but many other characters, too.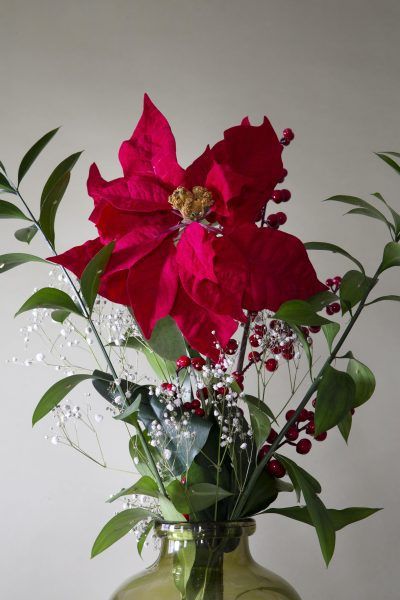 Such a sweet and simple design! I can remember making ornaments just like this one with my grandma. She always had all sorts of crafting supplies at her house.
Make memories with your kids or grandkids and make this Christmas flower this holiday season.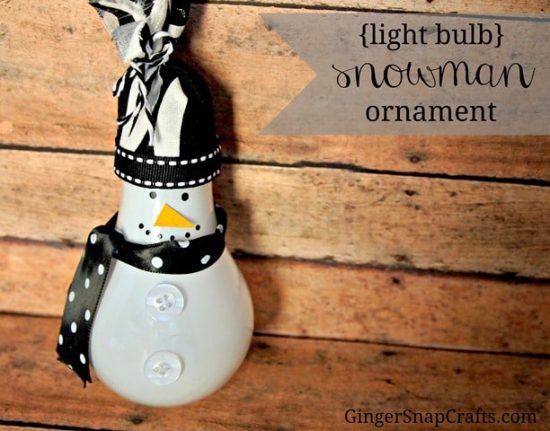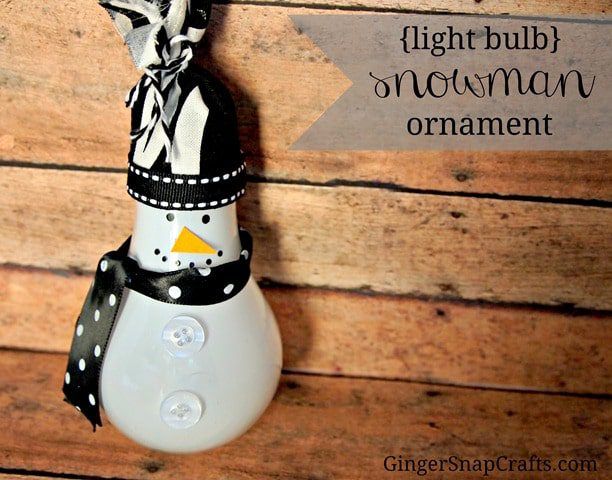 This is a great ornament idea for older kids. We don't want the bulb shattering during production with shaky preschooler hands.
I'd love to receive a gift like this for Christmas. This little snowman is super cute!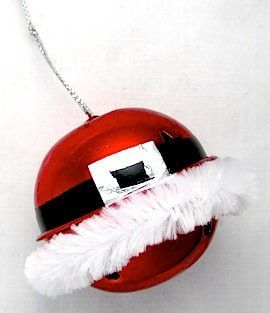 Hang this DIY ornament on your tree to add a little jingle to your decor. This ornament is very easy to make. Santa lovers will totally dig this cute ornament that sounds like Christmas.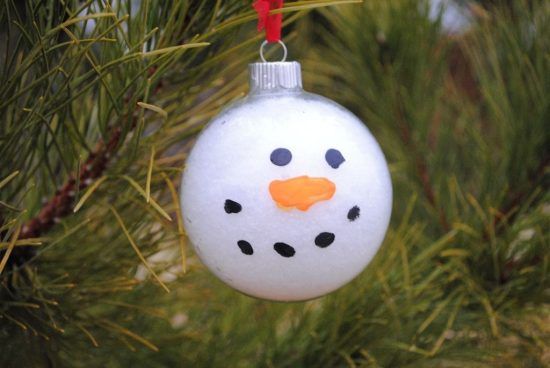 This little snowman bulb is perfect for smaller kids. it's easy to make and pretty much foolproof.
---
I hope you enjoyed this roundup of 27 homemade Christmas ornament ideas. It was a lot of fun to create! I can't wait to get started on making some of these ideas.
I'm not sure which ones I'll keep for myself and which ones I'll give away as gifts. That's going to be a tough decision.
Do you know which of these DIY ornaments you'll be making this year? Please, let me know in the comments. I can't wait to hear all about it!
Have a wonderful holiday season making memories with your family as you construct these ornaments.