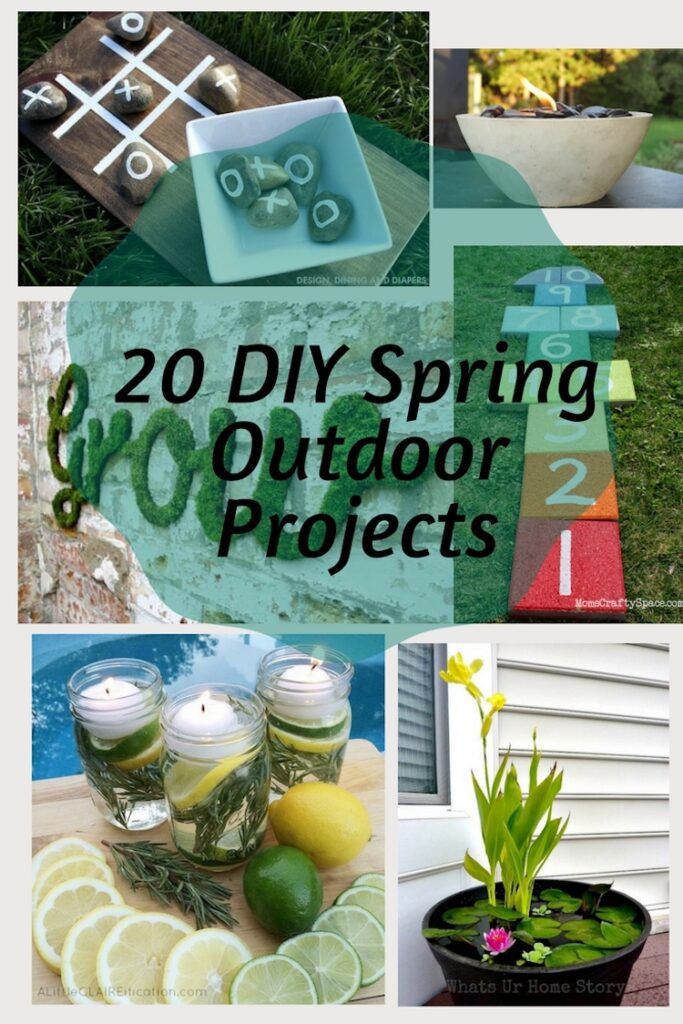 With the clocks turned ahead and Spring just around the corner, I'm eager to get back into the yard for some planting of seeds, BBQ'ing, and showing off some the cool  DIY Spring Outdoor Projects completed to friends and family!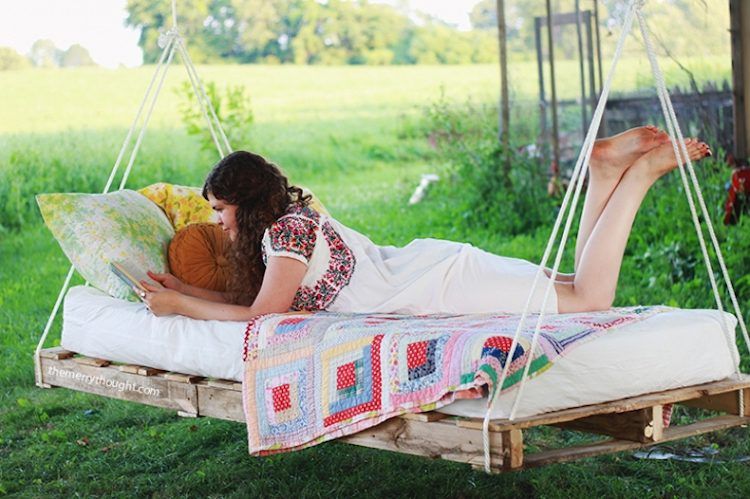 We just love this DIY Spring Outdoor Pallet Swing Bed! Primarily relaxing on it with some fresh lemonade on a gorgeous Spring Day!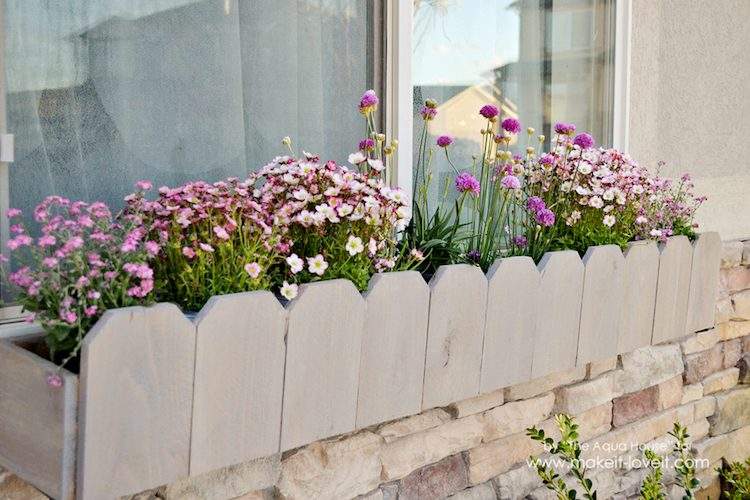 Add some curb appeal and distinction to the front and back of your home with this easy and fun DIY Spring Outdoor project!
Glow in The Dark Pathway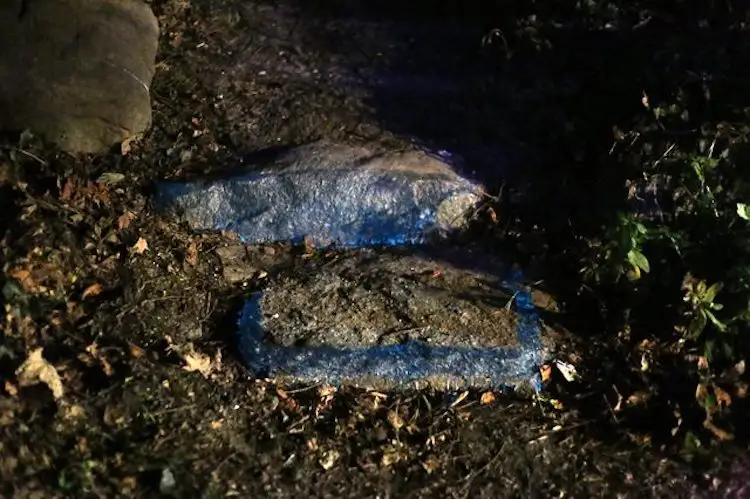 Who knew that glow in the dark pigments can be added to concrete!! We are all going crazy about this awesome DIY Spring Outdoor Project that will keep us glowing through the night and the whole family will love!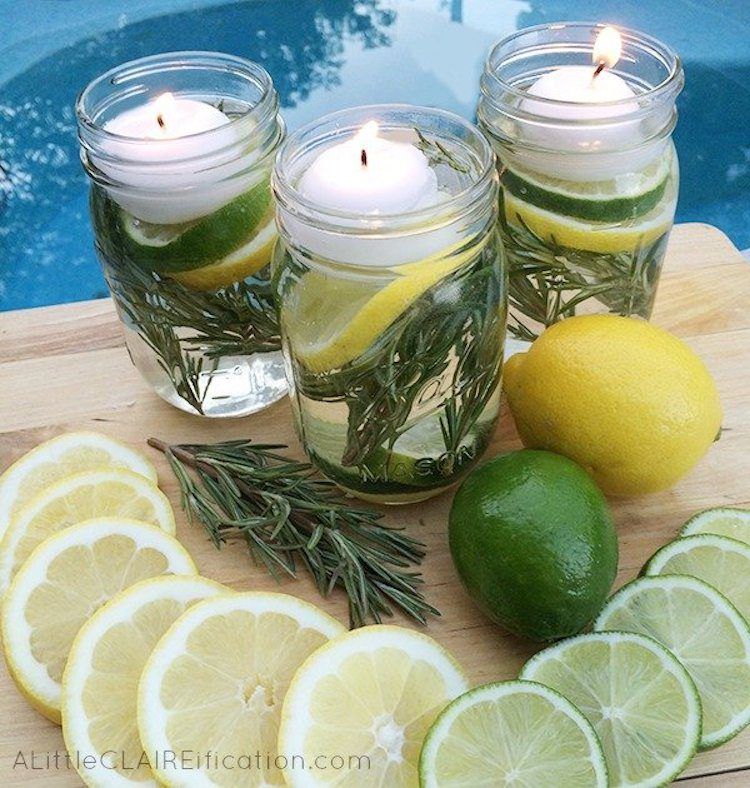 All natural mosquito repellent mason jar candles making this one of our favorite DIY Spring Outdoor Projects!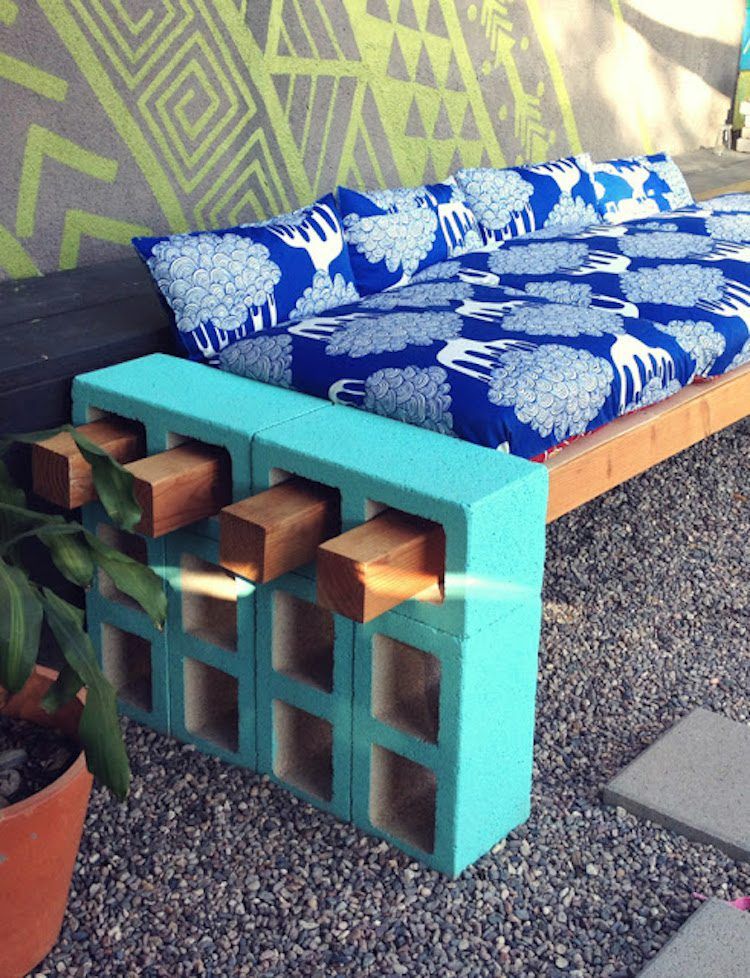 Cinderblocks have become a staple for us in the DIY world, and with this super fun and creative DIY Spring Outdoor Project; your backyard is bound to be a sure hit this Spring!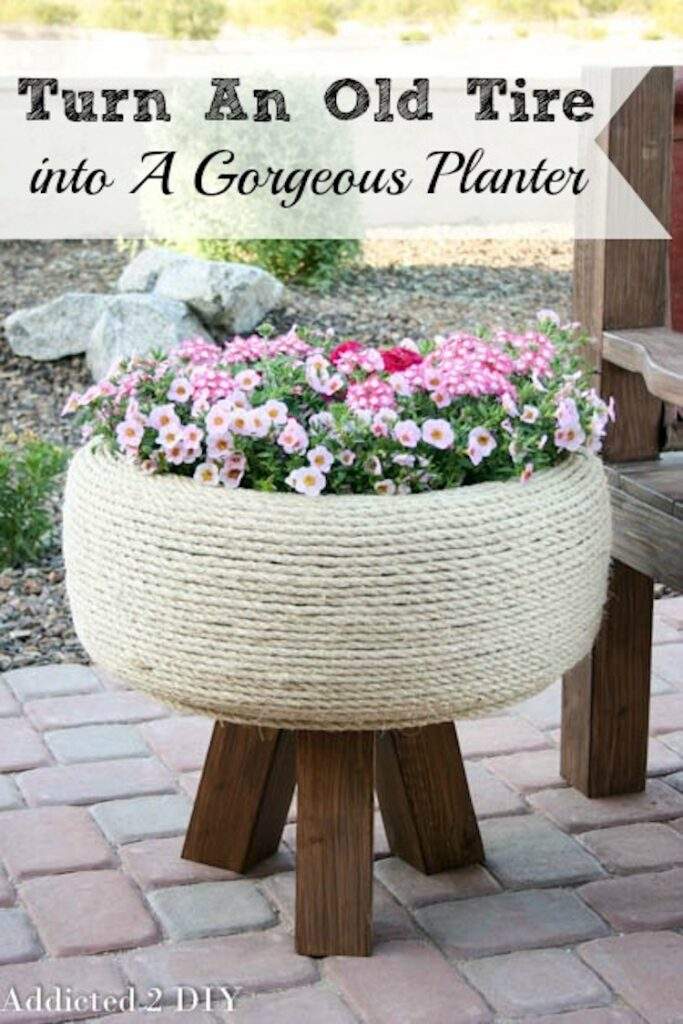 Repurpose that old tire in the garage into a stunning Tire Planter with this easy DIY Spring Outdoor tutorial we rounded up for you!

This DIY Spring Outdoor Project will bring a glowing pop to your fence that will leave your friends and family in awe of this easy DIY Outdoor Project!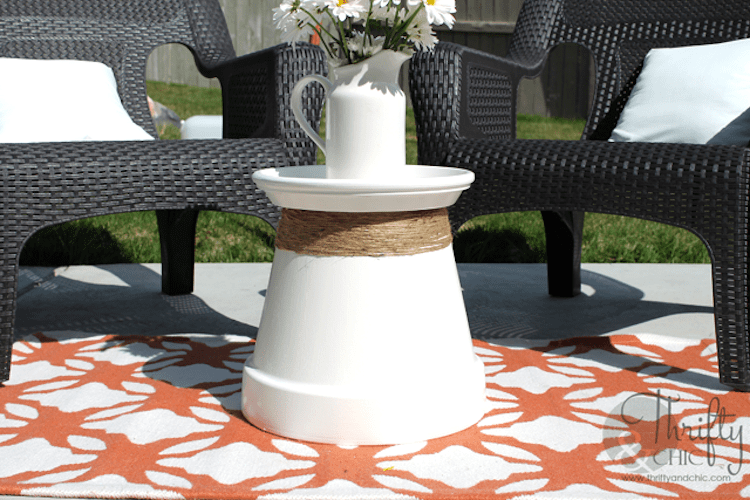 We took that old Terracotta Pot and flipped it upside down to make this chic accent table, this DIY Spring Outdoor Project was a hit with everyone!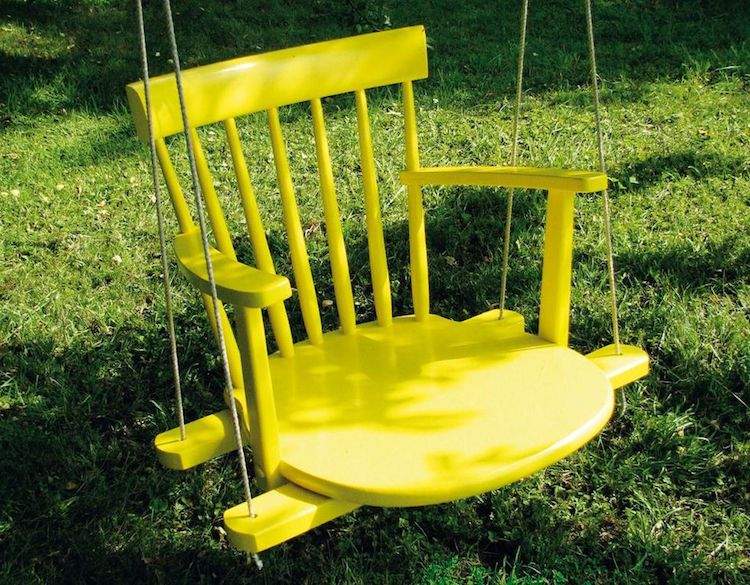 Tired of that old Rocking Chair? Turn it around and into the yard into a beautiful swinging chair!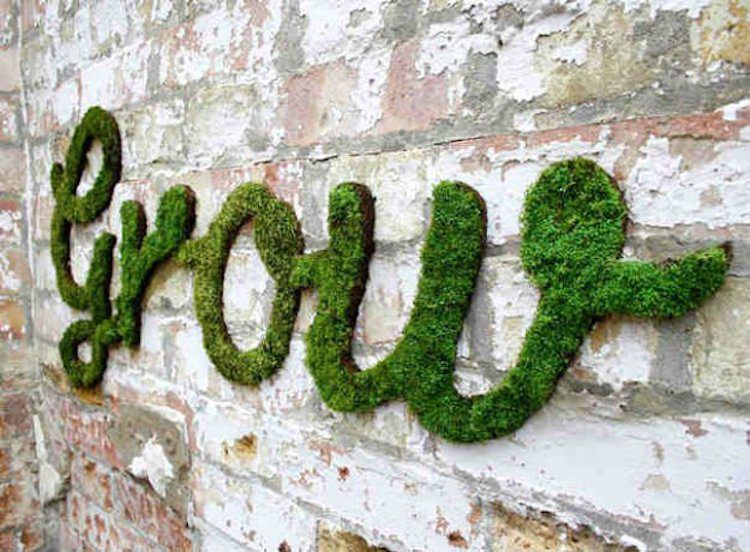 This was hands down our favorite DIY Spring Outdoor Project to create and show you guys! I'm sure it will be a hit in your neighborhood too!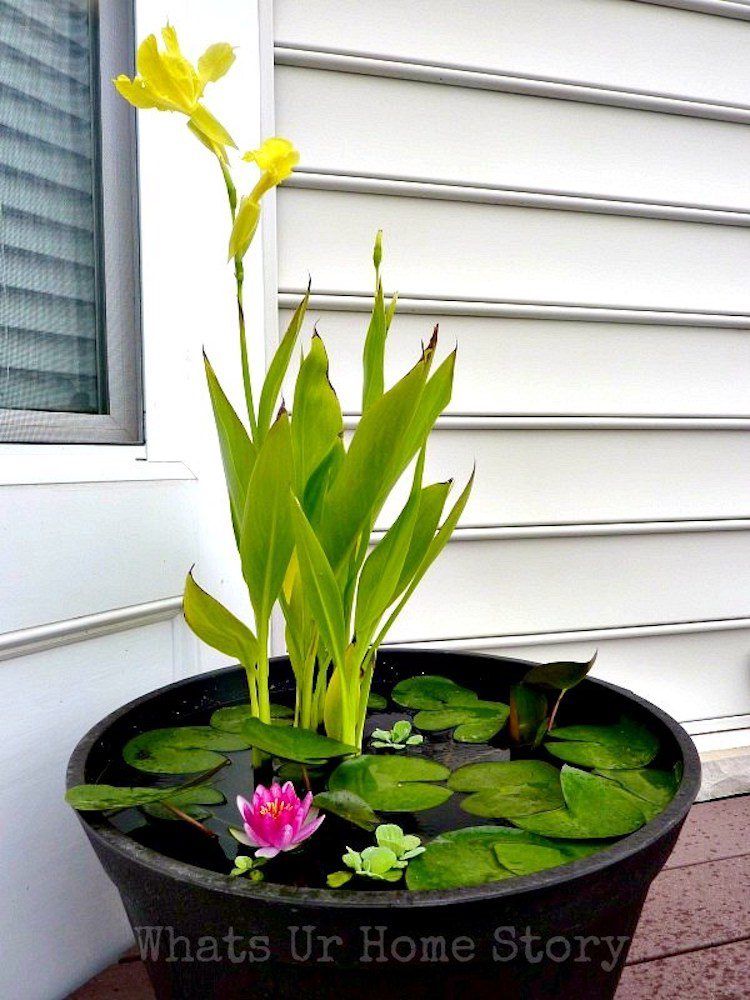 We all love the look of Lilly pads not to mention the stunning smell they bring! All you need is a bucket, some plants, and some fishes and viola! You've got an easy DIY Spring Outdoor Project that will grow throughout Spring & Summer!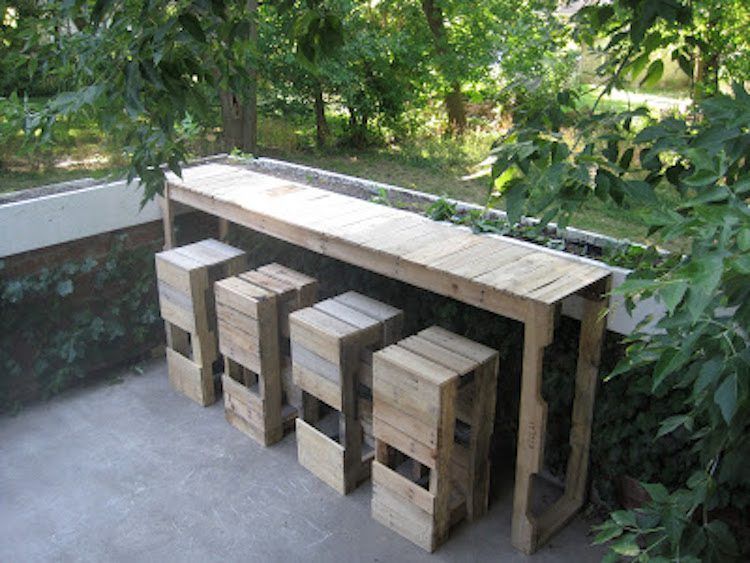 Pallet's being another popular staple for neat DIY Spring Outdoor Projects, and this Pallet Bar/Table will have everyone flocking to have a seat at it!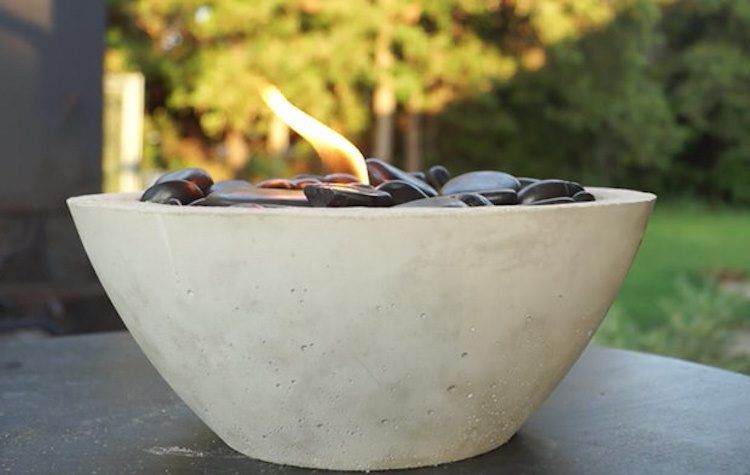 Quick and Easy DIY Table Top Fire Pit, this DIY Spring Outdoor Project was a hit with all my friends & family! Have fun with it by adding colored rocks!!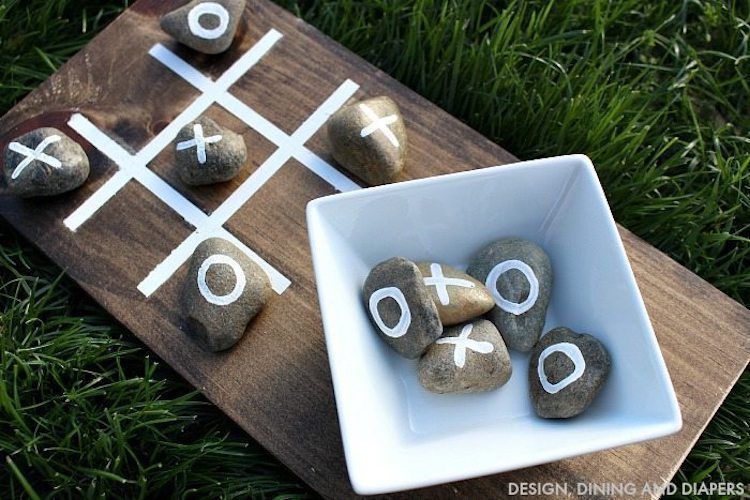 We did not forget to include the kids in this round up of fun DIY Spring Outdoor Projects. Who doesn't love a fun game of backyard Tic Tac Toe!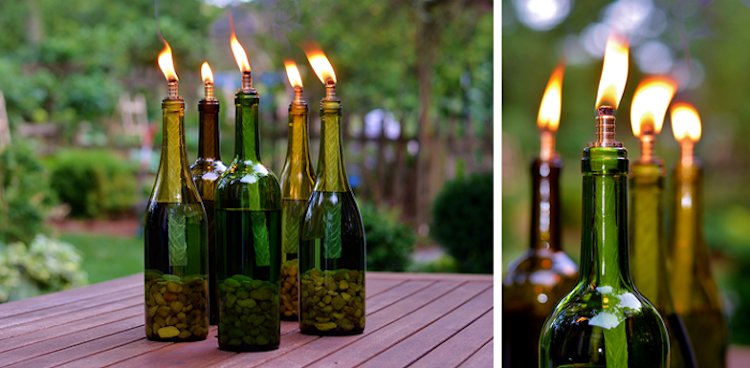 These unique and chic DIY Spring Outdoor Wine Bottle Tiki Torches were a success at our dinner party on the porch!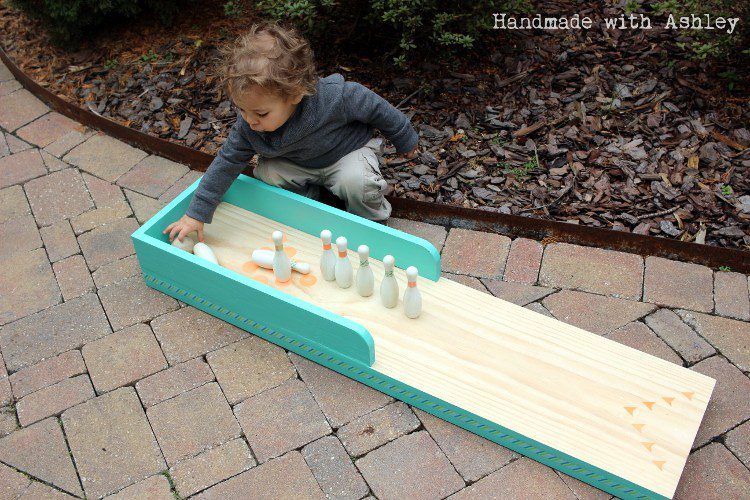 Its time for some Backyard Bowling with the little ones and big kids! We absolutely loved making this DIY Spring Outdoor Project with the whole family, and we're sure you will too!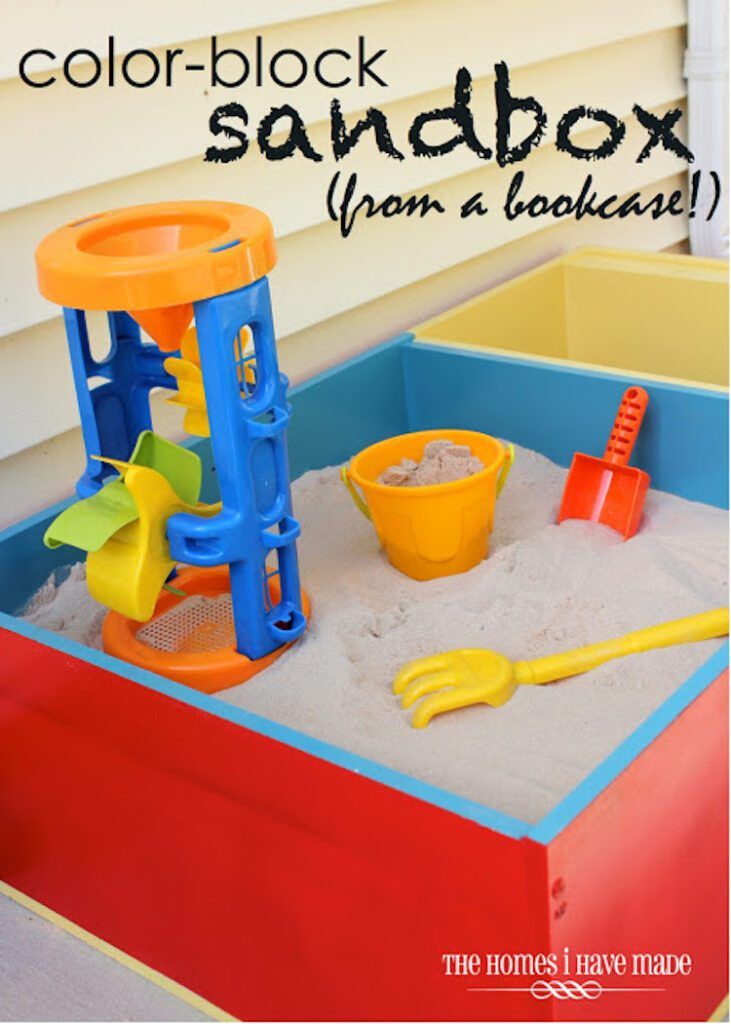 We turned an old bookcase into Color Block Sand Box with this fun DIY Spring Outdoor Project that is sure to keep the kid busy while you entertain!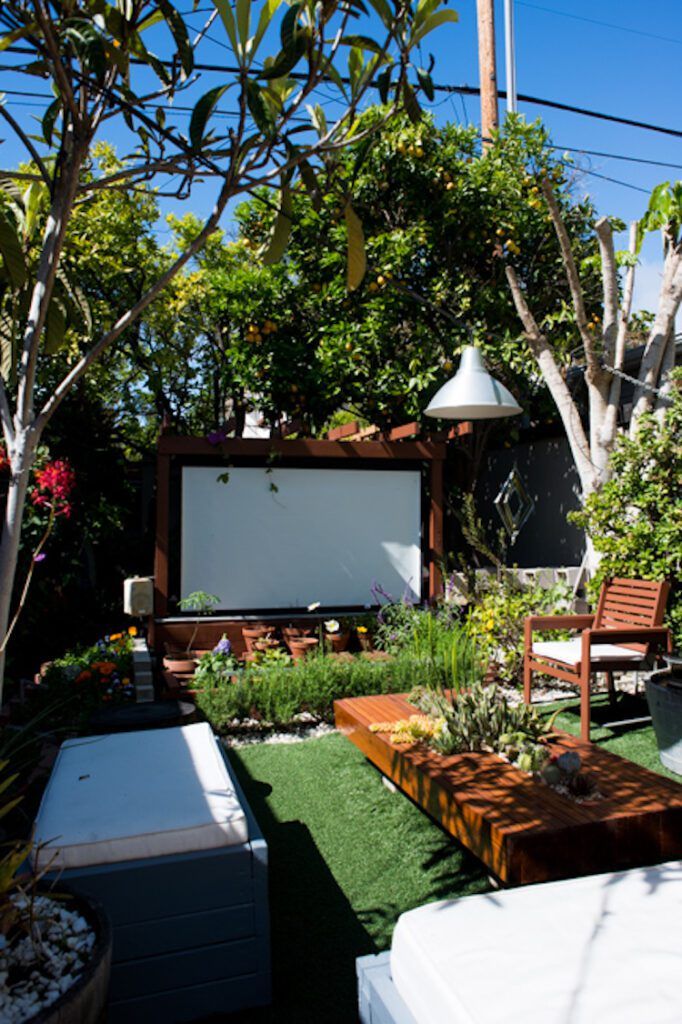 Everyone, big and small will be rushing to your yard with this DIY Outdoor Theater entertaining all! We absolutely loved this Spring Outdoor Project!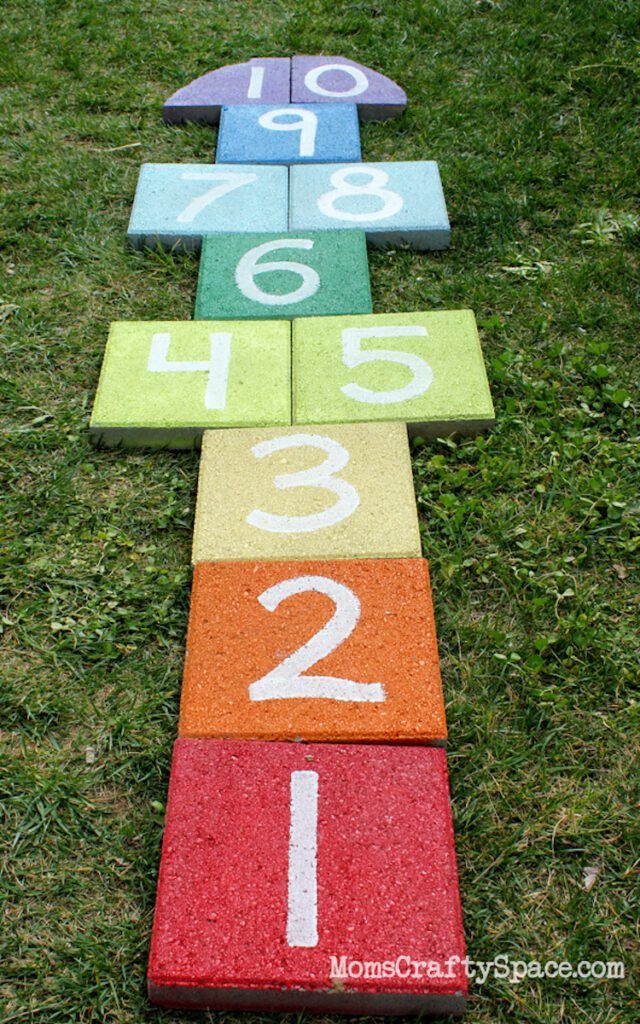 We brought back a childhood favorite with this awesome DIY Spring Outdoor Project! Simply paint some paving blocks, number them and Hopscotch the day away with the kids!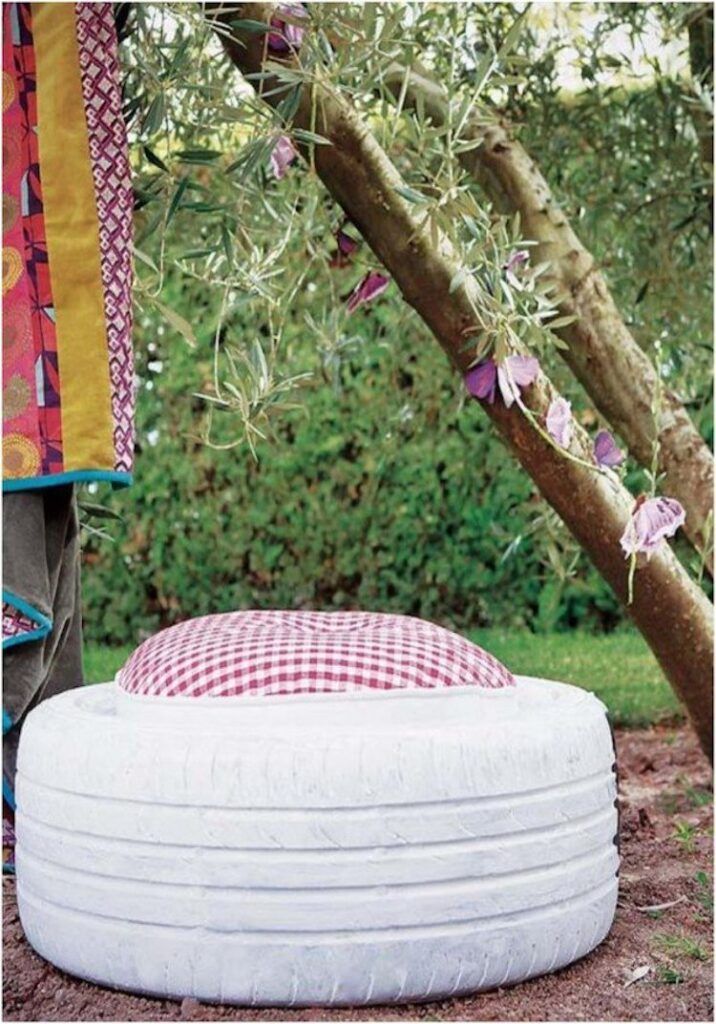 Who would have thought a Tire could be repurposed into so many wonderful DIY Spring Outdoor projects! We love this cute little Tire Ottoman, that's easy to make and comfy to sit on or rest a serving dish on!
It has been so much fun making these Incredible DIY Spring Outdoor Projects for the whole family to enjoy! Let us know what are some of your favorite Spring Outdoor Projects and we hope you loved what we've rounded up for you! Happy Spring ya'll & Happy building!
Last update on 2023-11-29 at 23:22 / Affiliate links / Images from Amazon Product Advertising API