---
When you go camping, you can get tired of eating hot dogs for every meal.  Sure, they're easy, but there are so many other Easy Camping Recipes that will make you feel like a gourmet chef!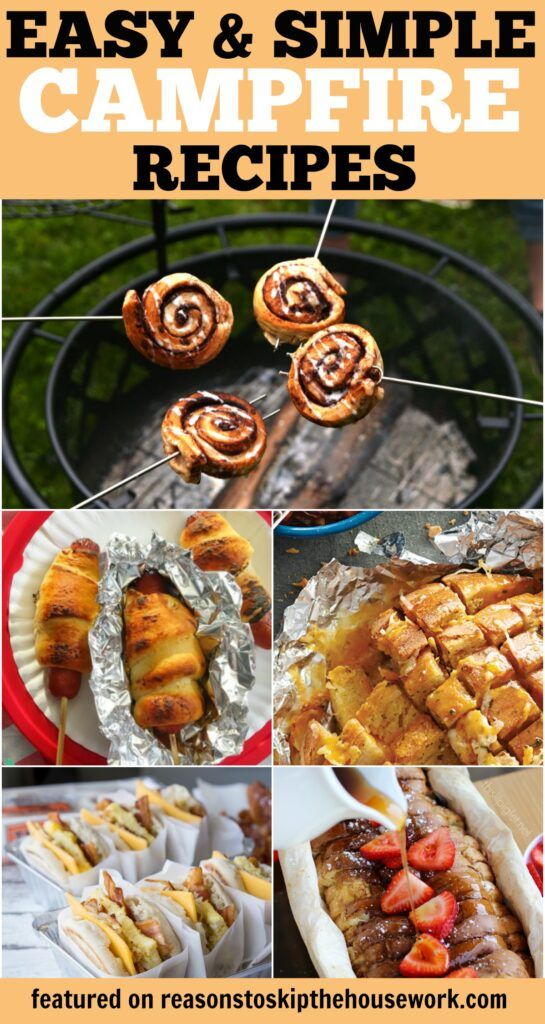 [clickToTweet tweet="These Unique Camping Recipes use simple ingredients and are easy to pack in the cooler!" quote="These Unique Camping Recipes use simple ingredients and are easy to pack in the cooler!"]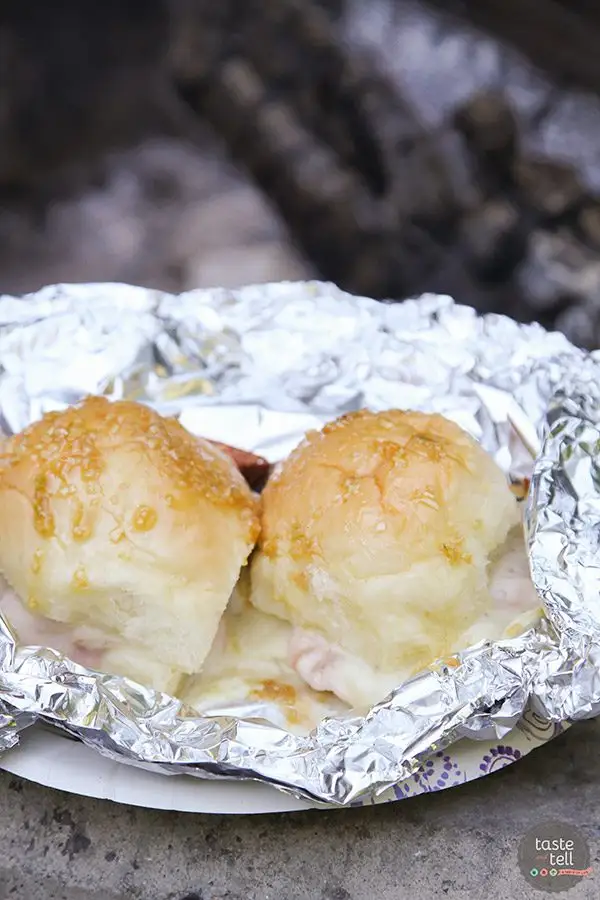 Hot Ham and Cheese Campfire Sandwiches – Campfire dinner in minutes! These Hot Ham and Cheese Campfire Sandwiches only take minutes to assemble. Throw them on the hot coals and dinner is quickly. tasteandtellblog.com
Camping Hot Dog Recipes – Creative idea for making dinner when camping with the family. Kids will love this recipe both in the great outdoors and in the backyard. Via frugalcouponliving.com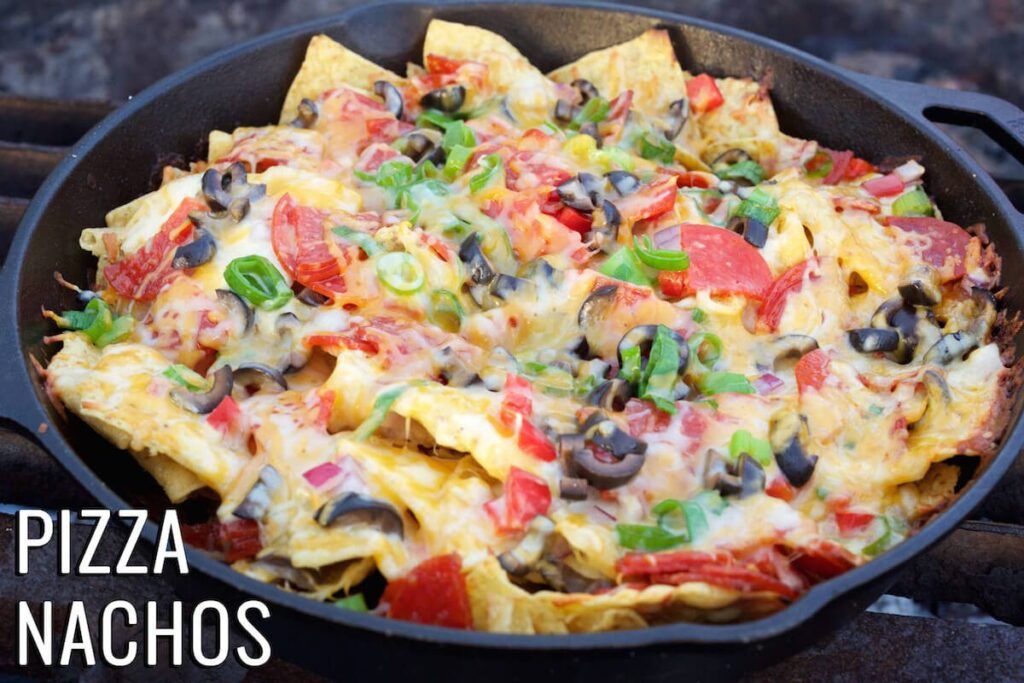 Campfire Pizza Nachos – A crowd pleaser every time we go camping. Kids & adults love it. Topped with queso, melted cheese, veggies, & pepperoni Via cookingwithjanica.com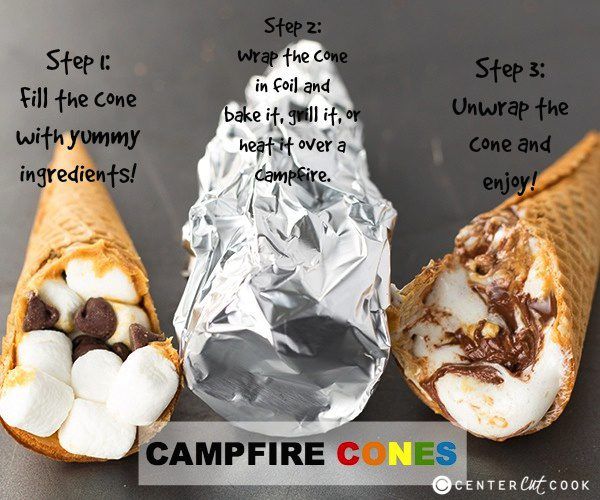 Campfire Cones – filled with your favorite s'more ingredients and can be made on the grill, in the oven, or heated over a campfire! Via centercutcook.com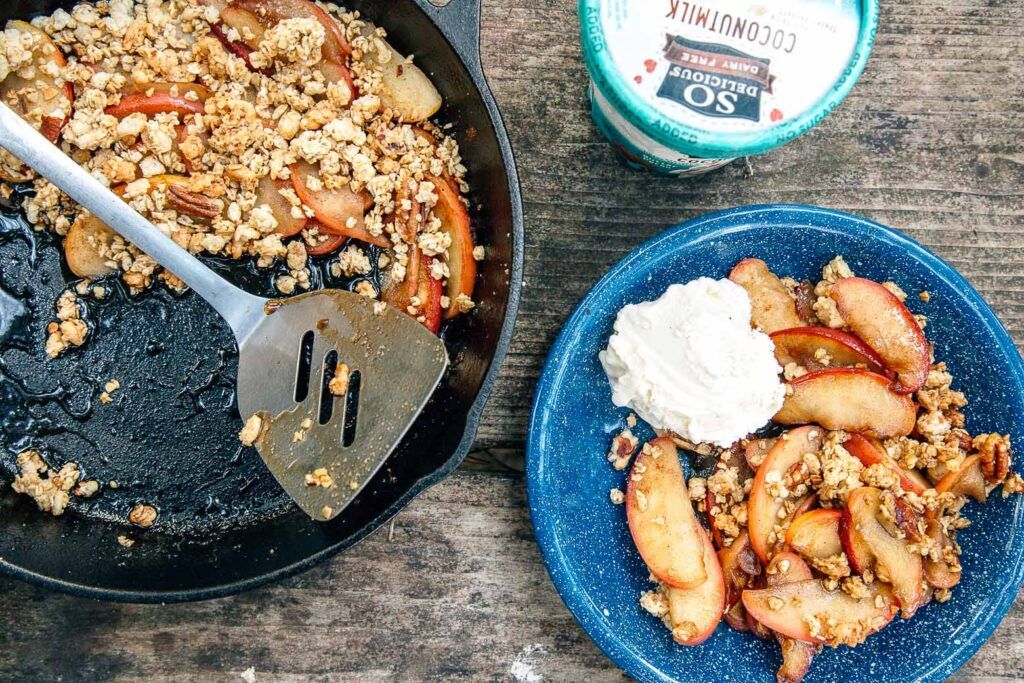 Quick & Easy Campfire Apple Crisp – This no-bake apple crisp is designed to be an afterthought of a dessert. Something so simple it's hard to think of a reason not to make it. So on your next camping trip, treat yourself to something sweet. Via freshoffthegrid.com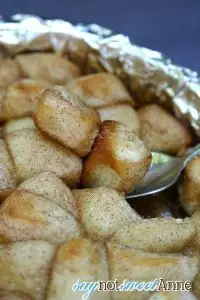 Campfire Monkey Bread – It is simple, it is easy to cook, and it only requires one ingredient to be stored in the cooler. Win win for all the campers. Via saynotsweetanne.com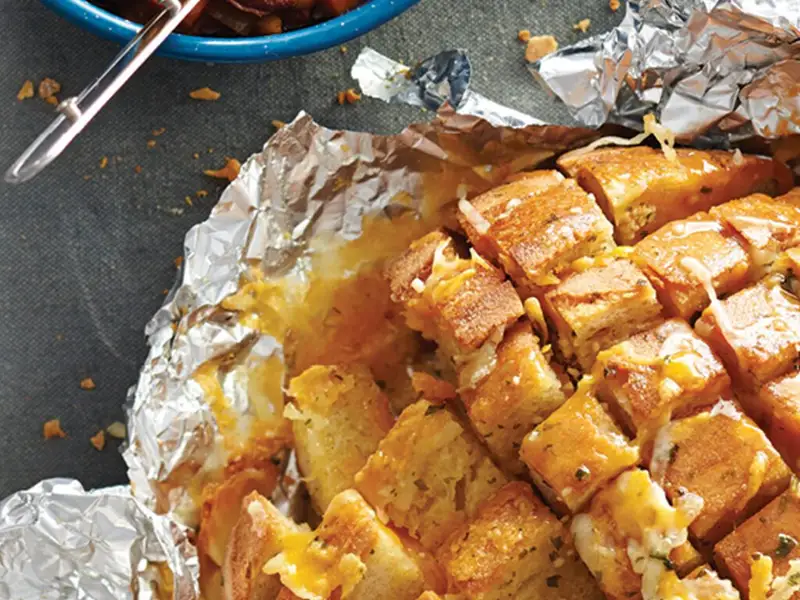 Pull-Apart Cheesy Garlic Bread – Be prepared for a feeding frenzy—this ooey gooey garlic bread is the best. Via todaysparent.com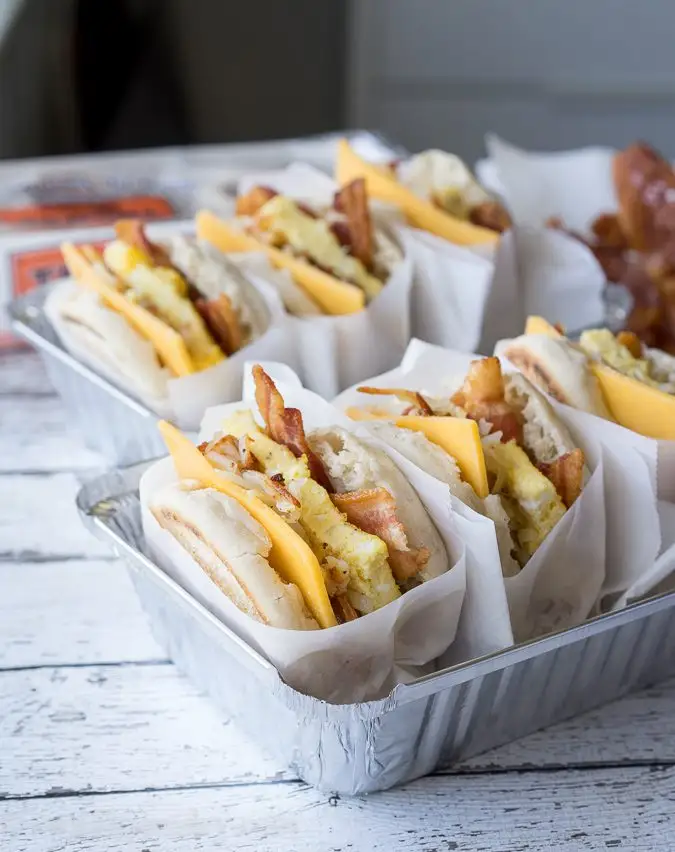 Ultimate Tailgating Breakfast Sandwich – These Ultimate Tailgating Breakfast Sandwiches are also great for camping! Assemble ahead of time and enjoy at the game! Via iwashyoudry.com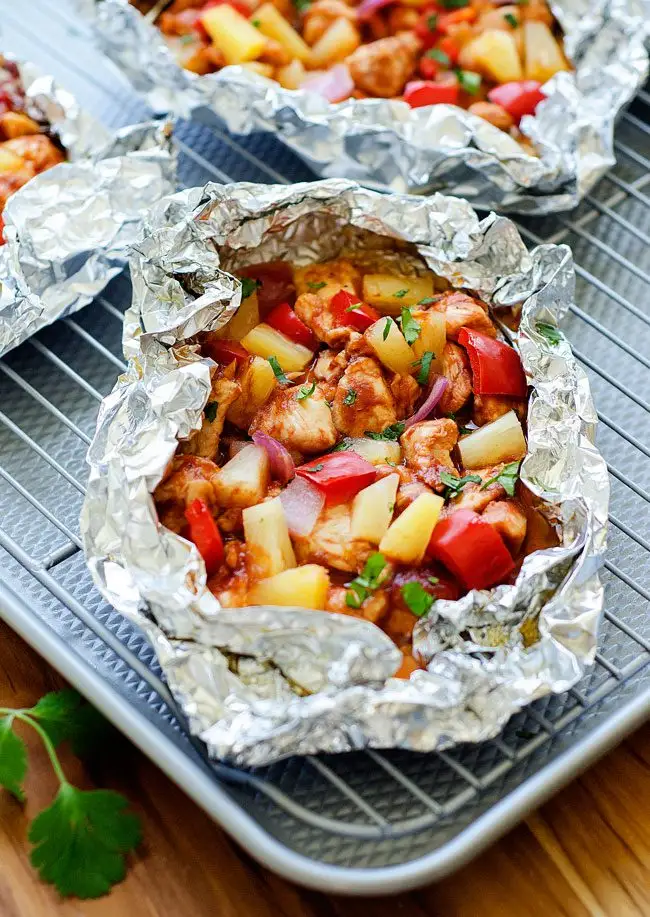 BBQ Chicken Foil Packs – This is certainly an interesting way to enjoy hygienic and nutritious chicken when camping outdoors. With a blend of onion, bell pepper and pineapple, you can be sure to enjoy every single bite of this meal. It cooks quickly on the grill and is sure to be every campers favorite meal. Via life-in-the-lofthouse.com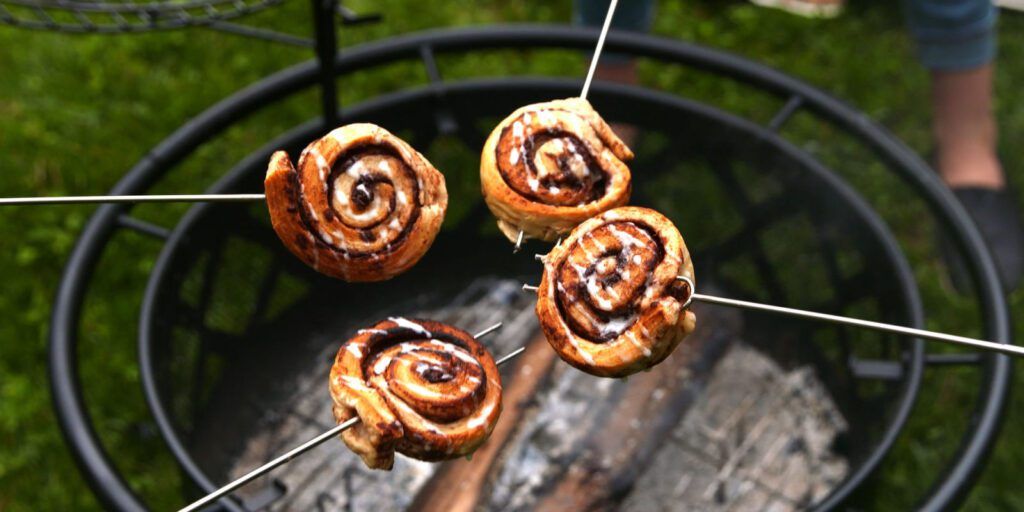 Campfire Cinnamon Rolls – The most genius camping hack EVER. Via delish.com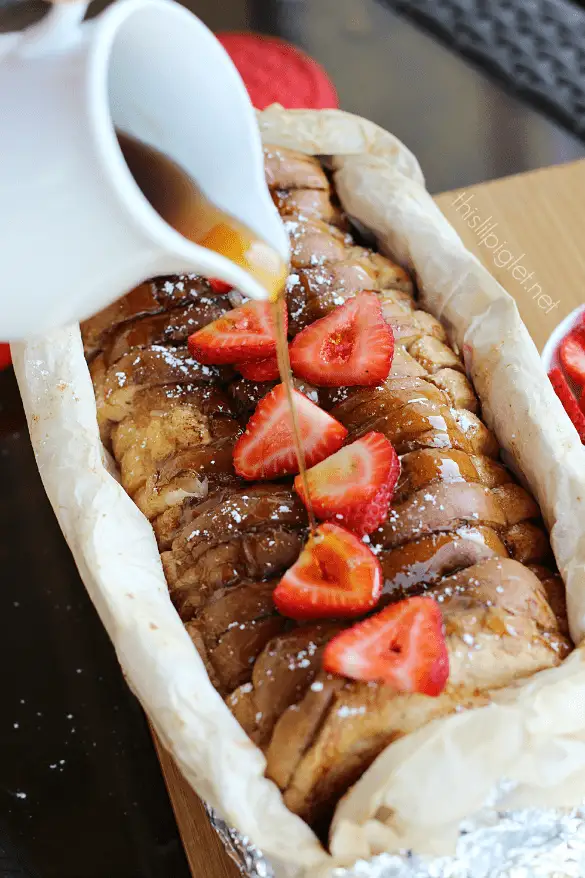 Campfire French Toast – An easy, low maintenance recipe and will bring smiles to your little campers. Just pour, dip and cook…it's that simple!  Easy to make and ready to serve in minutes. Via thislilpiglet.net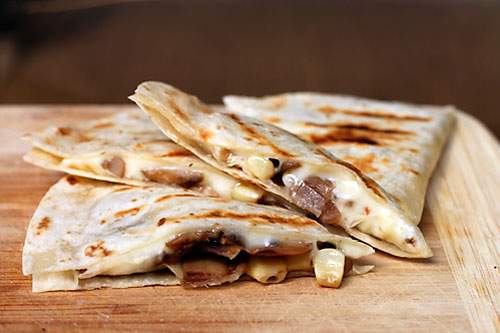 Campfire Quesadillas – These are fantastic made over a campfire. Here's an easy recipe for Campfire Mushroom and Corn Quesadillas, but you can make them with any fillings you want! Via dirtygourmet.com
Do you have any favorite camping recipes?  We'd love to hear about them in the comments!
Easy Camping Recipes that are simple, easy to pack, and delicious! You'll want these for your next camping trip!
While you're planning for camping, you might also want to check out our Favorite Camping Gadgets and even whip up some No Bake Desserts to take along on your adventures!