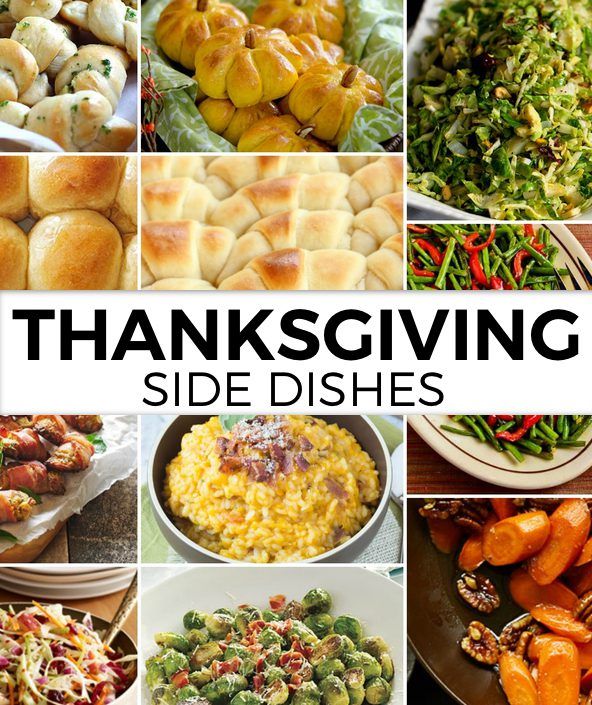 One of the best parts about November is Thanksgiving. It's a time to be thankful, spend time with friends and family, and EAT! Sure, everyone loves the turkey, but what about those amazing Thanksgiving side dishes?
Personally, I could live off Thanksgiving side dishes. Green bean casserole, sweet potato pie, and mountains of mashed potatoes and gravy. Yum! I'm sure you're familiar with all of these delightful dishes.
However, if you are not, I've got a list here that'll totally make you salivate. Do you need a little inspiration on what to serve on Thanksgiving Day? Perhaps, you are going to someone's home for the holidays and you need to bring a side dish. I've got you covered!
This list of 28 brings you classic recipes as well as a handful of new side dish ideas for your Thanksgiving table.  Try not to lick your computer screen as you're browsing.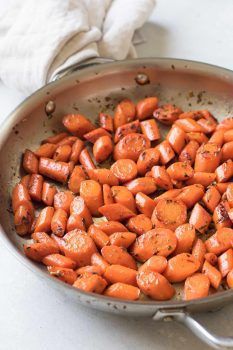 I think carrots often get forgotten about during holiday dinners. And you know what? They shouldn't be. This recipe for lemon-honey glazed carrots is uh-mazing. One bite, and you'll be sold. Plus, this side dish is insanely easy to make.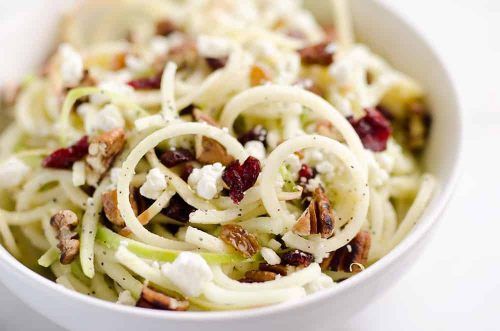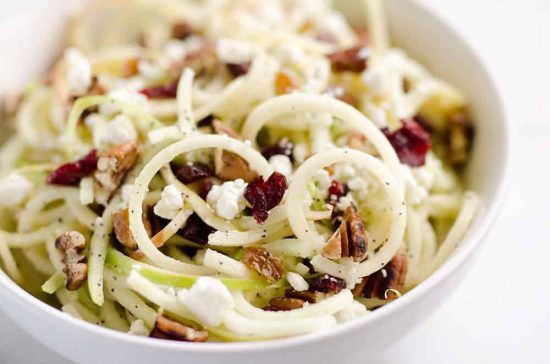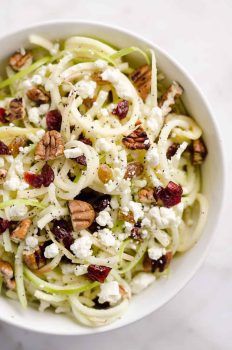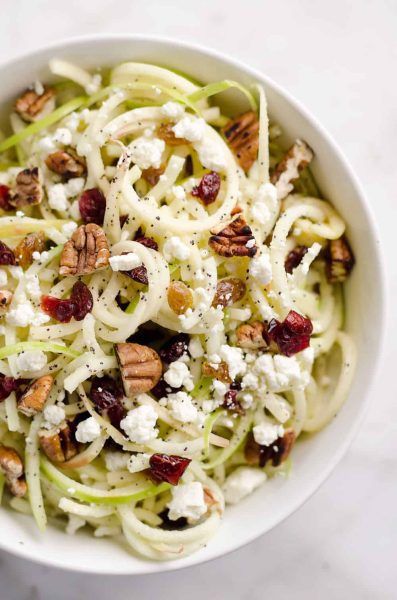 OK, so, I have one of those spiralizer gadgets sitting in my kitchen junk drawer, right? I now have a use for it. I am totally going to be making this spiralized apple salad for our Thanksgiving feast.
Sweet apples, dried cranberries and savory goat cheese with a pinch of pecan make my belly rumble.
My mother would always, and still does, make some sort of squash side dish for Thanksgiving dinner. Her recipe tends to be on the sweeter side of the fence. We LOVE mom's brown sugar squash, don't get me wrong. But, we also love garlic.
You haven't truly lived until you tried roasted garlic squash. Yum.
Almost every Thanksgiving table comes with some form of sweet potato casserole, right? It's usually made with butter, brown sugar, marshmallows, and all sorts of other delicious ingredients. Well, get ready to take your sweet potato casserole experience to a whole 'nother level, sister.
This amazing recipe combines sweet potatoes with apples and it couldn't taste any better.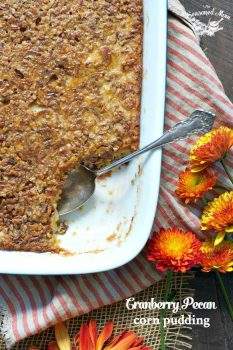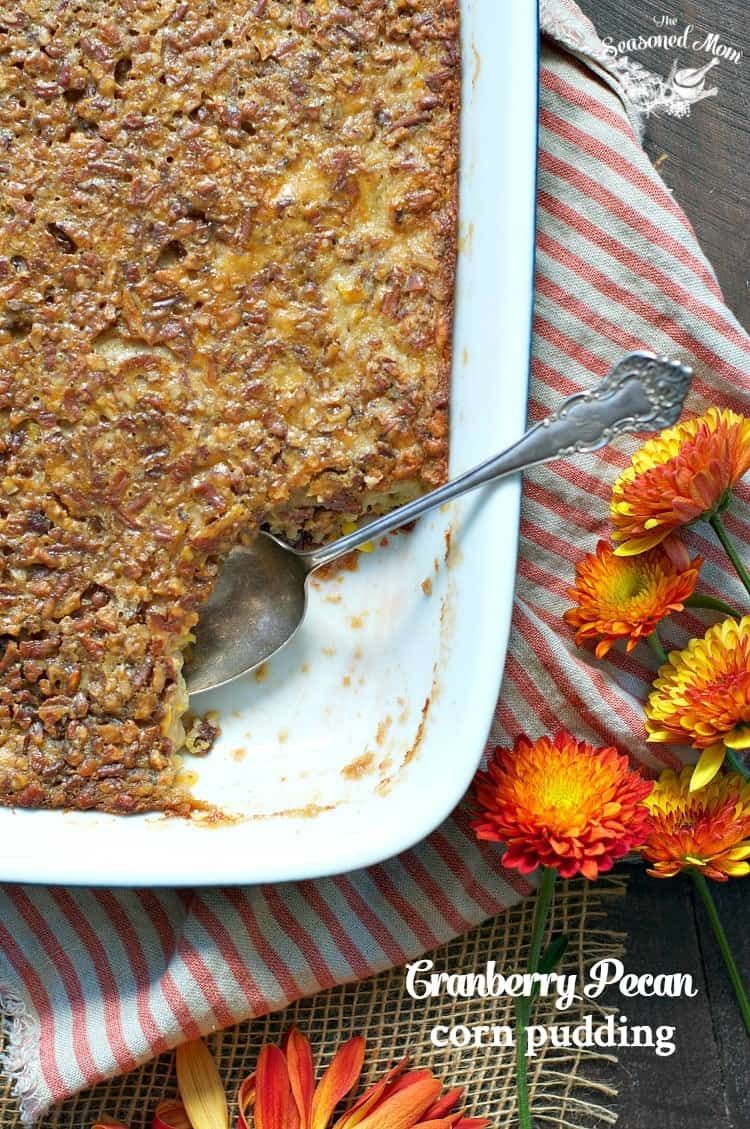 Is this deliciousness dessert or a side dish? My taste buds are having a hard time figuring it out. If you want to up the ante on Thanksgiving side dishes, bring this delightful cranberry and pecan corn pudding to your family dinner.
It's so good, your mother-in-law just may give you a compliment.
These biscuits are so easy to make! They only contain 4 ingredients, one of which, is pumpkin. I'm sold on these pumpkin cream biscuits. They taste amazing when fresh out of the oven and slathered in warm butter.
Can't you just imagine them sitting on your plate next to your turkey and mashed potatoes?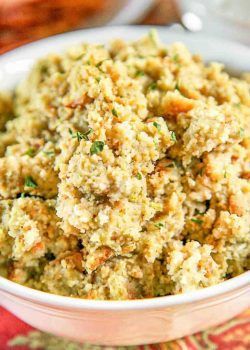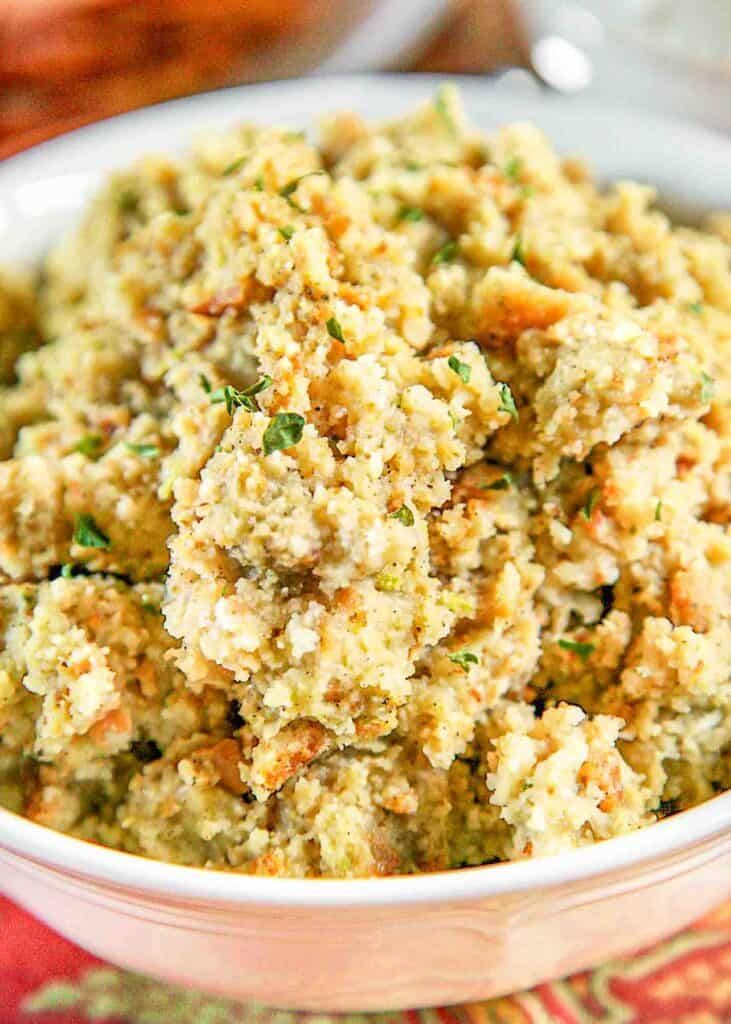 Dressing has got to be a part of every Thanksgiving feast. It just has to be. This recipe whips up a big 'ol batch of corn pudding dressing that is made in the crockpot. Super simple and super tasty.

These rolls are so simple to make! Personally, I'd make them a day ahead so that you can free-up oven space and save yourself time. You don't even have to bake them a day ahead if you prefer not too. Feel free to store the dough in the refrigerator for one day before popping these buttery babies into the oven.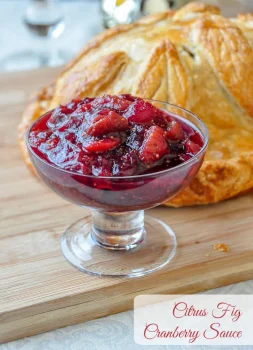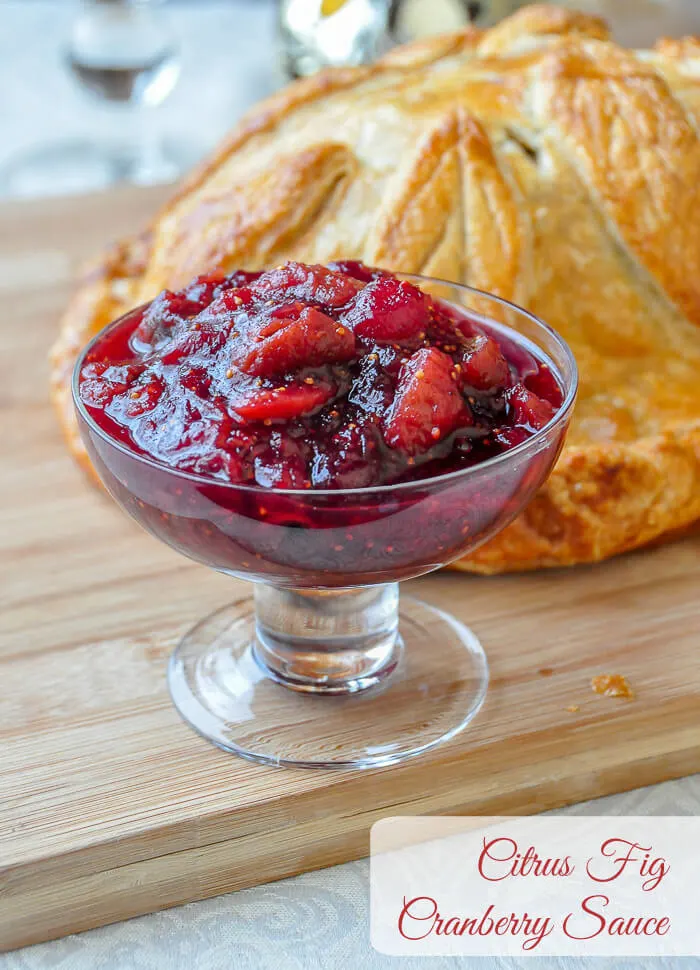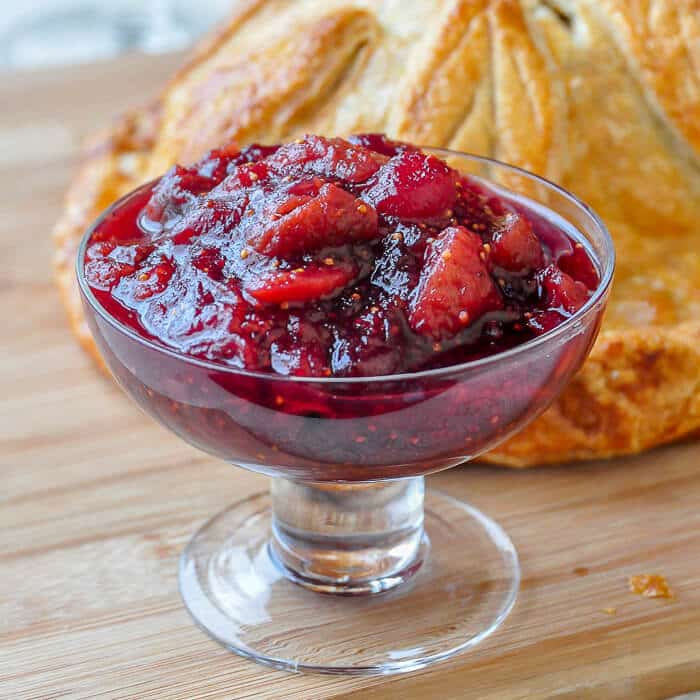 This delightful cranberry sauce recipe can be used for both Thanksgiving and Christmas dinner. It contains figs, which give it a boost of holiday magic.
Experience the flavors of citrus, fig, and cranberry all meshed together in one happy little marriage of side dish deliciousness.

Are you ready to let the "beets" drop with this sweet and savory recipe? Although not traditional, balsamic beets can make quite the impression on your Thanksgiving table. Plus, they're pretty to look at.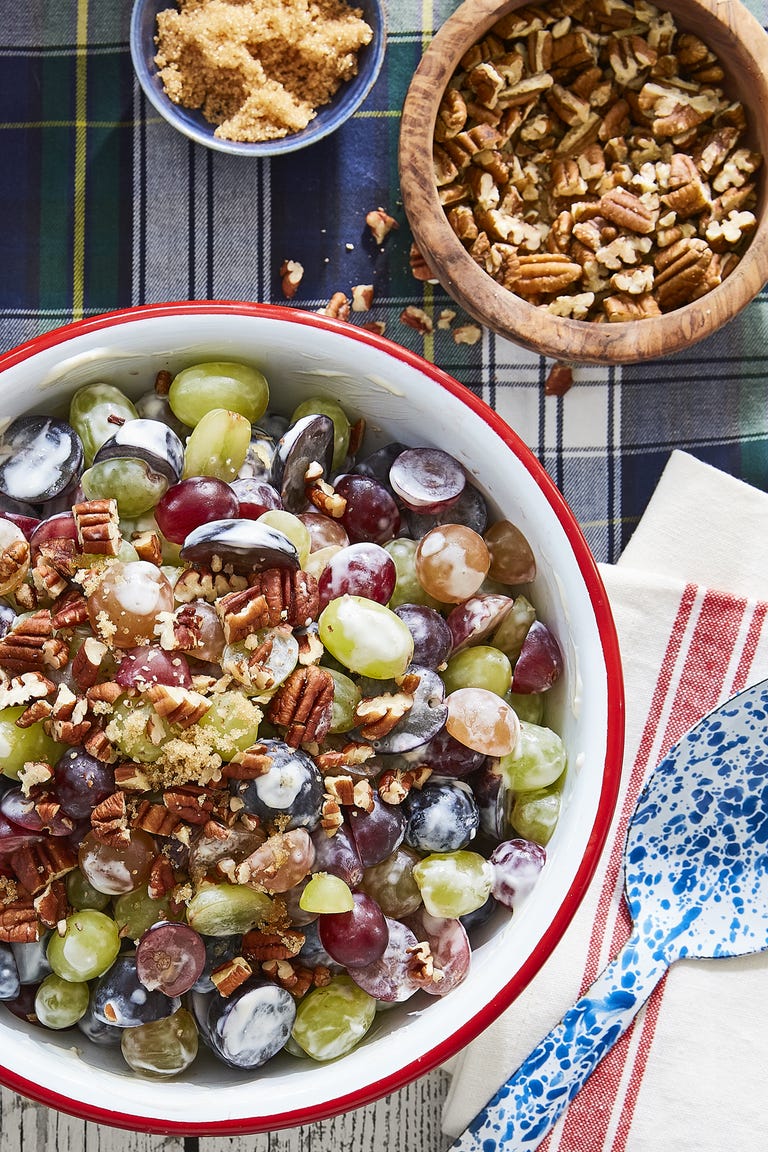 This side dish salad is made with plump purple and green grapes, brown sugar, and a handful of toasty pecans. It's gorgeous, flavorful, and deliciously sweet. The first year I made this salad was about a decade ago. It has since turned into a Thanksgiving tradition.

This is such a fun recipe! Plus, it might be monkey bread but the rosemary keeps it classy. Haha! Kids love this bread because they can pull it apart and eat it with their hands. Heck, I'm 36 years old and like it for the same dang reasons.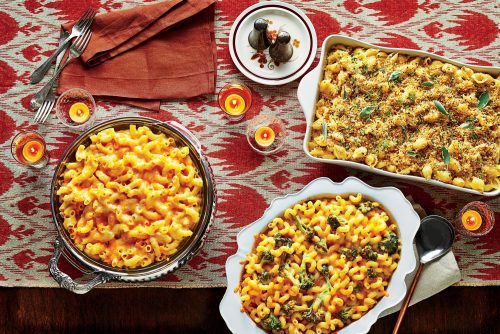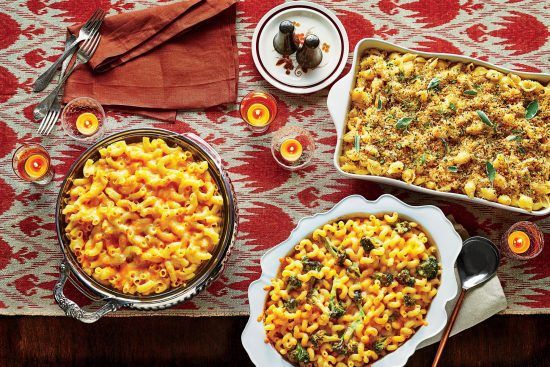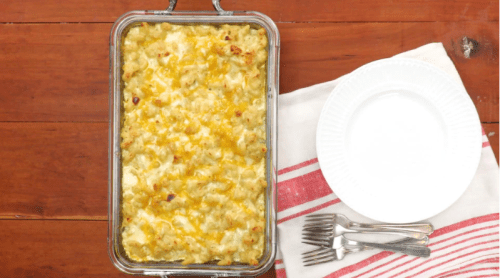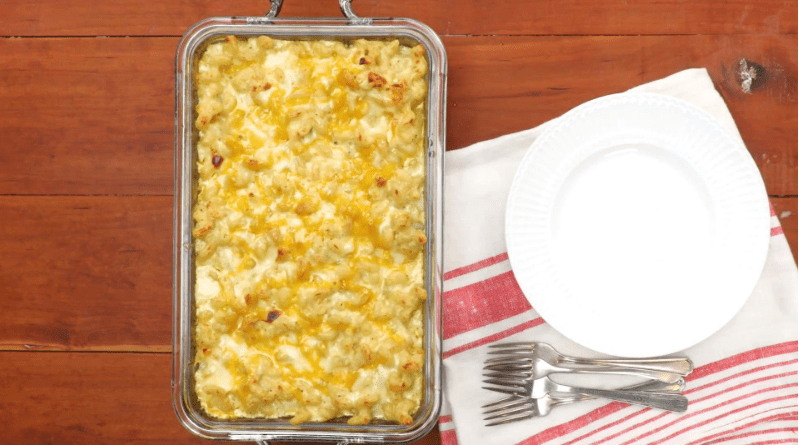 If you're a southerner, you probably don't even consider having Thanksgiving dinner without some form of mac and cheese. So, consider making this delicious version of the noodly, cheesy casserole this year. It has nutmeg, heavy cream, and 2 different types of cheese. Yeehaw!

This cranberry salad has quite a crunch. It is filled with an assortment of apples, cranberries, nuts, and more. It definitely beats the canned stuff.
You'll love the taste of oranges and pears, too. I could gaze at this pretty cranberry salad all day long.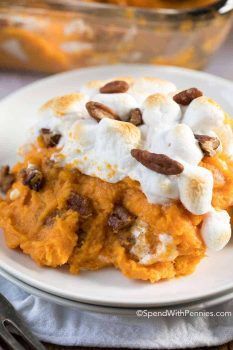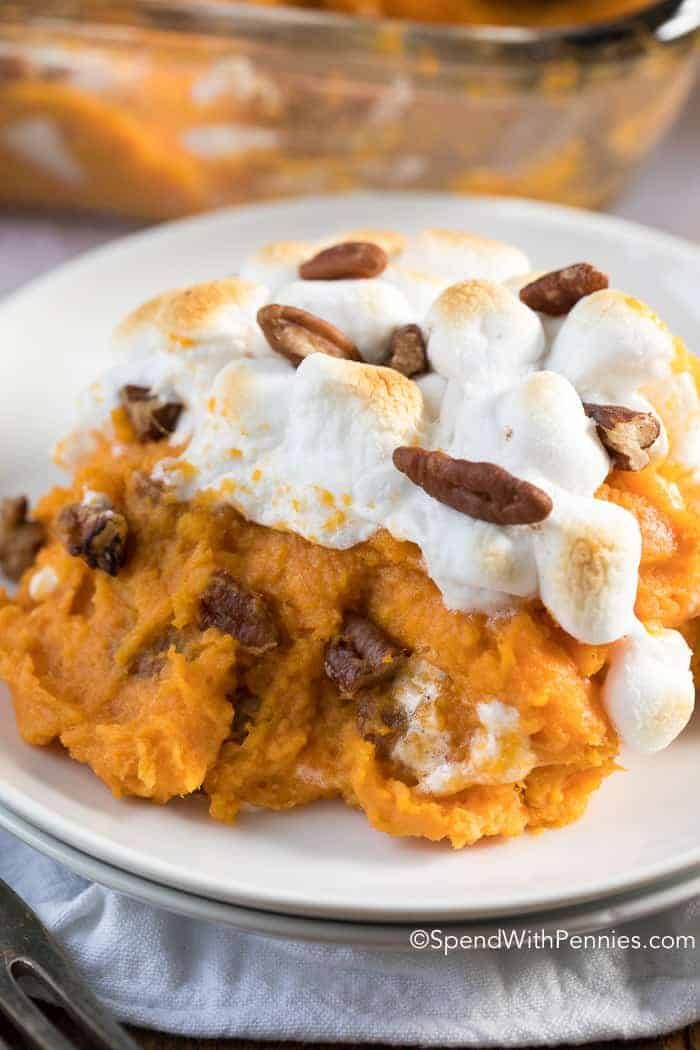 You can bet your bottom dollar that this rich, creamy sweet potato casserole will be sitting next to the turkey on my Thanksgiving buffet. This is another delicious fall side dish that makes you ask the question, "Is it a dessert or a side"?
I honestly don't care. I just want it in my belly.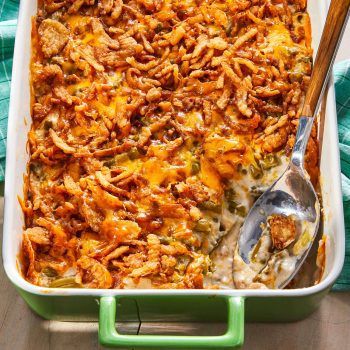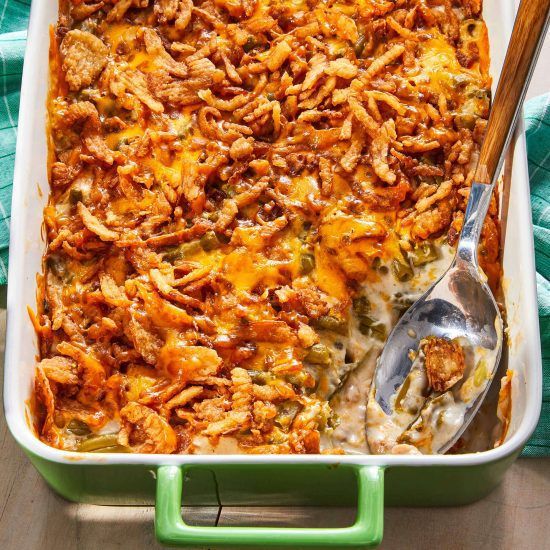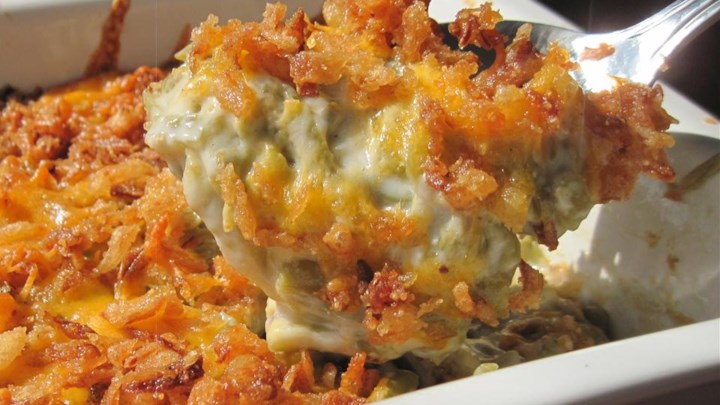 This green bean casserole is just about the same are traditional GBC. However, this little gem of a recipe contains cheddar cheese. Adding cheese to any recipe seriously turns it into a masterpiece.
Easy to make and even easier to eat.

This amazing BBQ baked bean casserole is made with several varieties of beans, brown sugar, chili sauce, and a few other savory ingredients. Oh, and it's topped by bacon. So, yeah, the bacon pretty much means that these beans are the best side dish on your holiday table.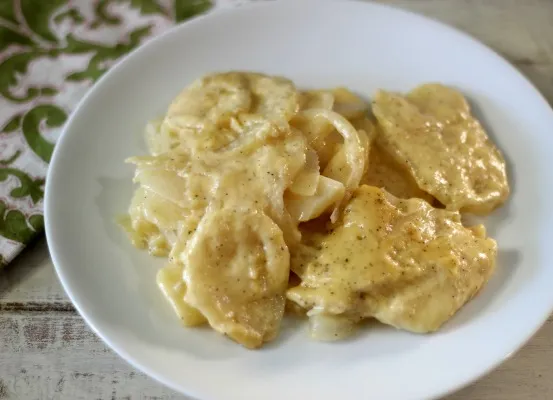 If mashed potatoes aren't your thing, that's OK! Serve scalloped potatoes during Turkey Day Dinner, instead. These tender taters cook up nicely in the crockpot. Not only are the tasty but the method frees up your oven for other side dishes. Genius!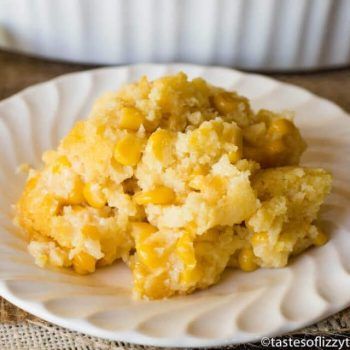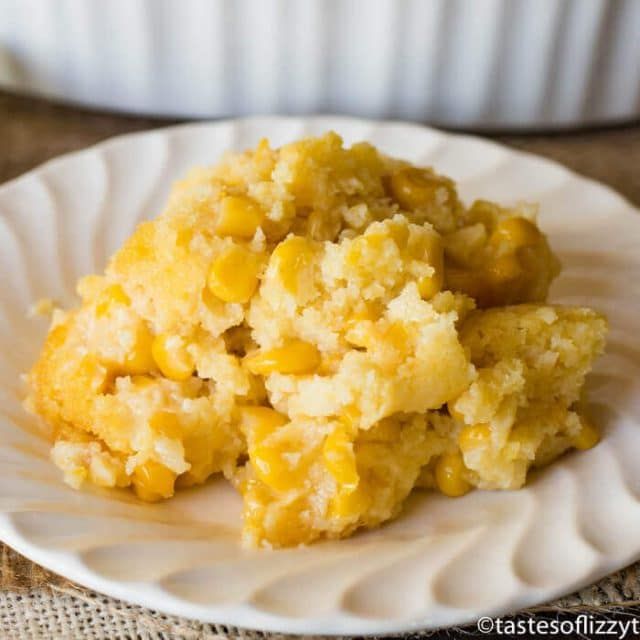 This corn casserole only contains 5 ingredients! It may be light on the labor but don't be fooled. This corn casserole is heavy on flavor. Bring this yummy side dish to your parent's Thanksgiving dinner and your mom will think you slaved over it all day.

A classic stuffing recipe made with all the good stuff. From chopped celery to onions, this recipe has it all. You'll be pleased by the way this stuffing comes out. Make sure to make a triple batch because it tends to go quickly.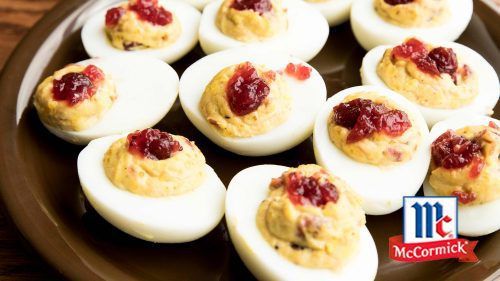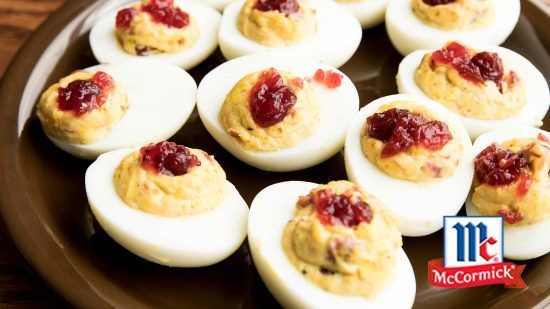 Dress your deviled eggs up for Thanksgiving dinner by adding a dollop of cranberry sauce to them. Not only do the eggs taste great but they look quite festive, too.

I love this recipe because you can make it ahead! It frees up kitchen space and time on the Big Day. Plus, these mashed potatoes are so creamy! You add sour cream to the mix and that one little ingredient changes everything.
If you haven't tried these make-ahead spuds, you ought too.

What a great side dish buttermilk cornbread makes. I love it because cornbread goes perfectly with just about everything. Add a slice to your holiday plate. Trust me, you'll be going back for seconds.

Pecan pie glazed carrots. Just let that sink in for a few minutes. I, mean, this side dish is obviously healthy, right? it's carrots. So, we are just going to pretend the pecan pie part doesn't exist while we savor the deliciously sweet and nutty flavor, Delish.

These biscuits are the bomb dot com. There are so many flavor combos going on in these doughy delights that I can't keep them all separate in my head. However, it doesn't matter because these biscuits are so good.
Are you ready to taste a little piece of heaven?

This may not be a traditional Thanksgiving side dish, but it'll win the hearts of your hipster friends. Kale and cheese go together very well. This recipe sort of reminds me of creamed spinach, but a whole lot better.

Here we have another green bean casserole recipe (because you can never have too many). This version uses things like panko breadcrumbs and parmesan cheese. It's delicious and very easy to make.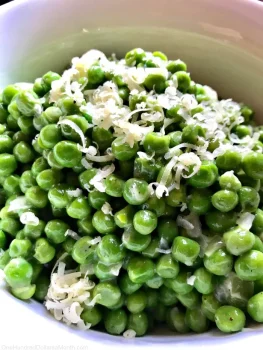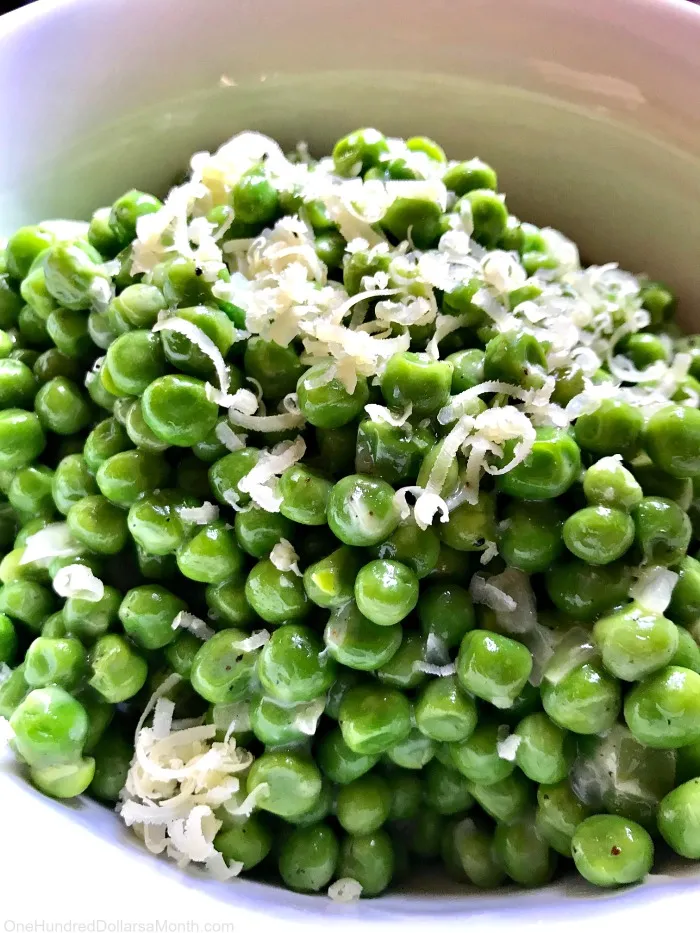 A very simple recipe with bold flavor. Parmesan peas are so tasty! Who knew you could dress up a bag of frozen peas so well? You'll want to make a lot of these yummy peas.
I don't know about you guys and gals, but after going through this list of 28 best Thanksgiving side dishes, I'm starving! The holiday can't come soon enough.
Which one of these side dishes will be gracing your holiday table? I've got several in mind. Sweet potato casserole, cheesy green bean casserole, and make-ahead mashed potatoes, just to name a few.
I'd love to hear about the recipes you decide to make for Turkey Day. Leave me a comment and tell me about them.
Happy Thanksgiving cooking!