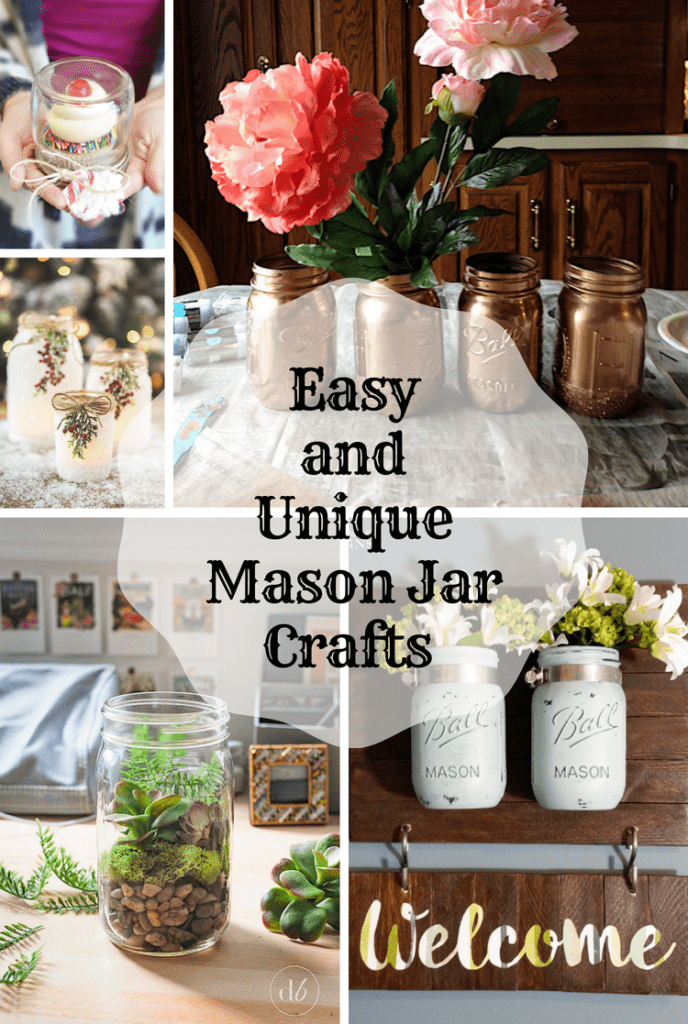 [amazon box="B072MJMPTF,B01J91OV4Q,B073VXW4RK,B0131G26EM,B06ZXWGY9K,B001B66DXU,B005LU2QA6,B07DPF4YS8,B07664425F,B071768FQ3,B07P9TV1T8,B00Y7QWHUO,B073PXLX9R,B017OULYD0,B075F3HMYH,B01N0O4XN6,B0771PHDS2,B014T474BU,B00YANKBCK" template="table"]
Mason jars an internet obsession. Did you know the mason jar is named after John Landis Mason who first invented and patented it in 1858 (yes, someone patented a jar!) Before that, people used wax and tin to seal preserved fruits, but it often didn't seal properly and wasn't very efficient. Also, National Mason Jar Day was invented just last year as a national holiday and is celebrated on November 30th.
Ok, but why do crafter, pinterest-ers, and food bloggers love mason jars so much? Most people attribute it to a perfect storm of good timing, nostalgia, and the rise of Pinterest. Events like 7-11's marketing campaign selling icees in mason jars with a mustache probably contributed to its never-ending momentum as "a thing".
In any case, here's a great bunch of ideas for your inner DIY-er to dig into for their next mason jar crafting project!
If you're new to crafting, go to your neighborhood craft store or Home Depot and buy some Krylon. It's a magical spray paint that transforms just about any old object into a platinum/gold/silver/copper masterpiece! It is so easy to use Krylon that it takes less than 10 minutes (plus drying time!) to whip together these cool metallic mason jar vases. Don't drink from Krylon painted jars because you paint the insides, and drinking spray paint is just plain bad for your health!
Faux Sea Glass Mason Jar With Netting
Can't get enough magic paint? Next try Martha Stewart Translucent Frost glass paint. It "creates a translucent fine glitter effect on a variety of nonporous surfaces including glass, plastic, mirrors and ceramics. The fine tip applicator lets you put just the right amount of paint where you want it, quickly and easily." So what are you waiting for?
The crafter in this post used netting you get around produce at the grocery store but you could experiment with other netting. Bird netting, craft netting, tulle fabric, the options are limited to your imagination. Use twine or string to hide the jar neck, and add a little embellishment like this leather cording with a cute message.
More spray paint! It's one of those magic ingredients in crafting and DIY, like mod podge and glitter. This is another 10 minute, dead easy craft that'll be so cute for your entry way keys, laundry change, or to keep colored pencils in on a pretty desk.
The secret to this craft is big, thick foam sticker. Yes! You just write your message on the jar in them first, cover with an all-purpose spray paint (optional: use another layer of spray gloss on top if you want it shiny), then peel the sticker off. No kidding, it is that easy.
Beginner Sewing Kit Gift Mason Jar
This is probably one of the coolest gifts you could give a beginner sewer, not least because it's handmade and unique. You'll need a small mason jar, spray paint (yes! again!), a piece of cardboard, x-acto knife, a scrap of fabric, a small portion of fiberfil, cotton batting, or cotton balls, a hot glue gun, a pen/pencil for tracing, scissors, and of course some sewing necessities.
The pin cushion looks daunting, put its as easy as covering stuffing with fabric, folding it over a cardboard circle, and hot gluing it into place. Then hot glue it again to the lid of the jar. No advanced skills needed.
You've probably seen these "fancy" iced coffee tumblers on instagram, and they cost over $30. Yikes!
Good news is you can make your own! You'll need a large mason jar tumbler, glitter, modge podge, vinyl lettering, mason jar straw lid insert and…
One more thing…
Wonder what it is…
MORE SPRAY PAINT! ( #addictedtospraypaint ?)
Tape off the jar where you want to spray the bottom, and use your Krylon metallic paint (on the outside of the jar, remember what we said? Drinking spray paint = bad). Then use some modge podge and saturate it with glitter. Carefully affix the vinyl lettering because the jar has a bumpy service. Then put on your straw lid. The blogger spent just $7.50 to make 2 of these, nice!
Note: don't wash these in a dishwasher or you'll end up with a plain mason jar with some scraps of metallic paint and glitter on it in no time.
This cool DIY doesn't use spray paint (sad?) but it's super cute! These have an led candle inside to make a wintery/Christmas decoration but you could use it as a vase, put candy in it, make it into a dinner centerpiece, whatever your heart desires and dreams of!
For the exterior snow, use DecoArt 16-Ounce Decoupage Glue and epsom salt (save the rest of it to soak tired feet or take a nice bath after being so productive. You deserve it!)
That's it! Decorate it with a small piece of Christmas tree or holly, or other embellishments if you'd like.
Light up lettered signs and mason jars collide into a crafting, Pinterest fever dream of home decor in this amazing DIY.
You'll need plywood, painters tape, and plain old non-spray tape. You could definitely use spray paint if you made a big stencil or taped off all the wood outside the letter, so feel free to whip out that Krylon!
You'll need to cut small light bulb size hole in a couple places in your letter. The author used an electric drill for this. Then she nailed in the circular part of the lids over the holes. Pop in lights from a string of outdoor lights in each hole, and screw the jars over them. That's it!
Cupcakes: fun to eat, perilous to transport. Just pop them in an upside-down small mason jar and you'll never have to drive one-handed holding a cupcake again.
By now, you've probably realized there are many, many sizes of mason jars out there. From super tall ones that make ice coffee tumblers to small ones for lighted signs and cupcake holders, there's a size for every project!
Take this project from just "a jar with a cupcake in it" to a DIY by wrapping the lid with ribbon or using some of the other techniques in this list, like say, spray paint.
Yes, another chance to use spray paint! This guide is great because it goes into deep spray paint details and talks about the value of using spray primer on your mason jar project. Plus you get to buy a can of this lovely watermelon pink spray paint. Use a light green for the lid, then use a Sharpie black marker to draw in all those lovely watermelon seeds. People will go crazy for these super cute watermelon jars as a gift.
Do you have a jar with a lid, a cotton wick, and some lamp oil? Ok, you'll probably need to buy the wick and the oil. Just use a nail to punch a hole in the lid and feed the wick through, then pour the lamp oil in.
Fun fact, lamp oil has a low combustion rate, so it is highly unlikely for the lamp to do something like explode. What is more likely to happen is that sometimes to fire grows too high or there a bit of oil left on the outside of the jar when you filled it with oil so the lid/jar burns. That's why these are better to keep outside and attended. They are easy to extinguish in the case of the aforementioned problem, but they should definitely never be left to burn in the house.
A mason jar terrarium is such a cool, thoughtful gift, and surprisingly fast and inexpensive to put together. Have a friend with a German Shepherd? Buy a tiny German Shepherd figurine to place in it for an amazingly personal gift. Have a friend moving to Seattle? Buy this Space Needle keychain, remove the chain, and put it in your gift terrarium. You could even get a large plastic letter of a friend's first name if you're out of ideas.
Mondrian is so iconic – even though many people may not know his name, just about everyone recognizes his famous white/yellow/red style. This DIY is great because it also leaves some of the squares clear.
What other iconic artists could you use to inspire your next mason jar DIY? Picasso? Pollock? Van Gogh? Instead of having a Sip n Paint party with canvas, try using jars instead!
Painted Mason Jar Welcome Sign
Mason jars on wood signs are everywhere, and lots of places sell them. There's no reason not to make your own!
The most difficult part is drilling the pipe clamps into the wood, but an electric drill is really fun to use. Use a friend's family name instead of welcome to make an affordable, personalized gift that'll hang in their home forever.
If you made the mason jar oil lamp before this and are looking for your next challenge, this project is for you! It uses a floating wick and fruit/flowers to make a gorgeous lamp. They also use essential oils for a dreamy fragrance.
Did you know that burning essential oils can actually harm pets? Be sure to research before using them in a home with pets.
The author of this DIY has a ton of lamps they made, so be sure to check it out for some great inspiration. Our favorite is the one with whole lemons inside. What's yours?
This super cute birthday DIY uses 2 cupcakes with icing layered between them to make a birthday cake in a jar. You could also experiment with "cake in a mug" recipes. You can totally microwave mason jars, with the exception of older mason jars. Those may have been made differently than modern mason jars, which usually have a microwave-safe symbol on the packaging, and therefore risk cracking or exploding if microwaved. And, of course, don't microwave the metal lids!
This guide uses washi tape with a banner pattern, but you can easily decorate with Sharpie markers or paint (make sure it dries thoroughly and there's no paint on the inside of the lids).
Hopefully, this list has thoroughly inspired you to make a cool mason jar craft today! It's as easy as buying a can of metallic spray paint. If you're daunted by the cost of new mason jars, check out second-hand stores like Goodwill, which often have big collections of different sized mason jars for very low prices. Try one to experiment today, and you'll be prepared with a great, personalized gift for the next friend's birthday or special event that catches you by surprise!