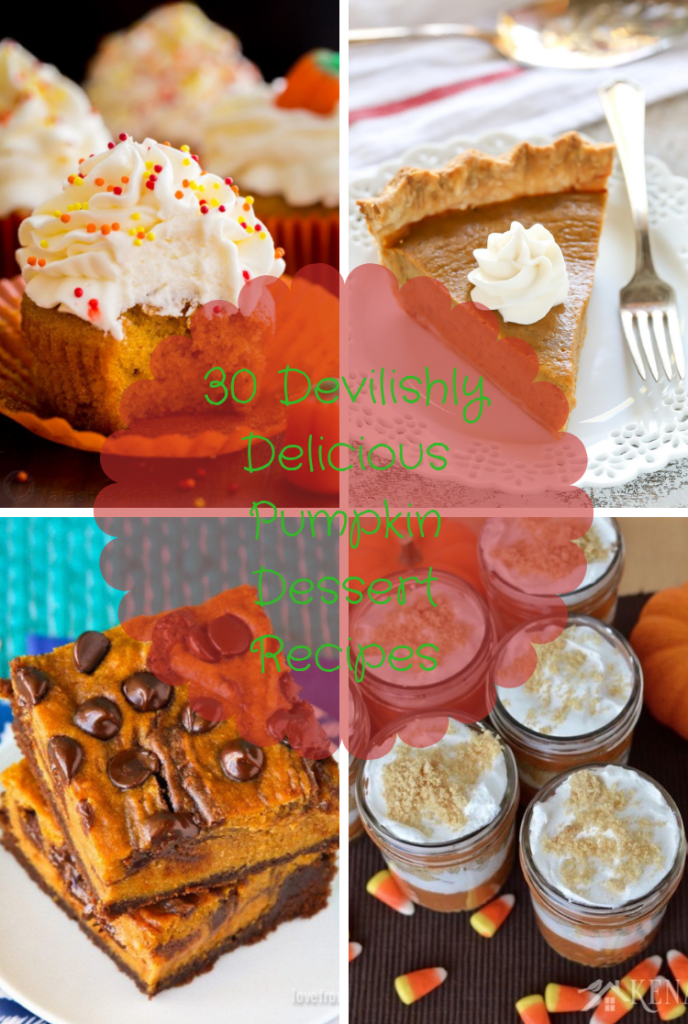 One of the best things about the fall season is the pumpkin-everything obsession. If you aren't sharing in the pumpkin love you might want to turn away from this list right now, because darlin', it's pumping with pumpkin dessert recipes.
This list contains so many pumpkin dessert ideas I think I'm turning orange just reading it.
My love for pumpkin spice and everything nice is quite extensive. I love sweet treats made from the orange vegetable (yep, it's a veggie) or at least tastes like they are. You'll find cakes, cookies, pies, and much more, here. All of these yummy desserts have one thing in common…PUMPKIN.
Sit back, relax, and browse my list of 30 devilishly delicious pumpkin desserts. You'll be glad you did!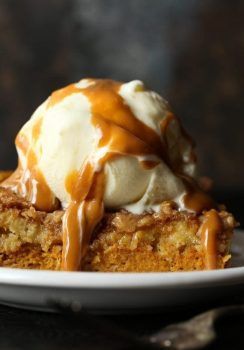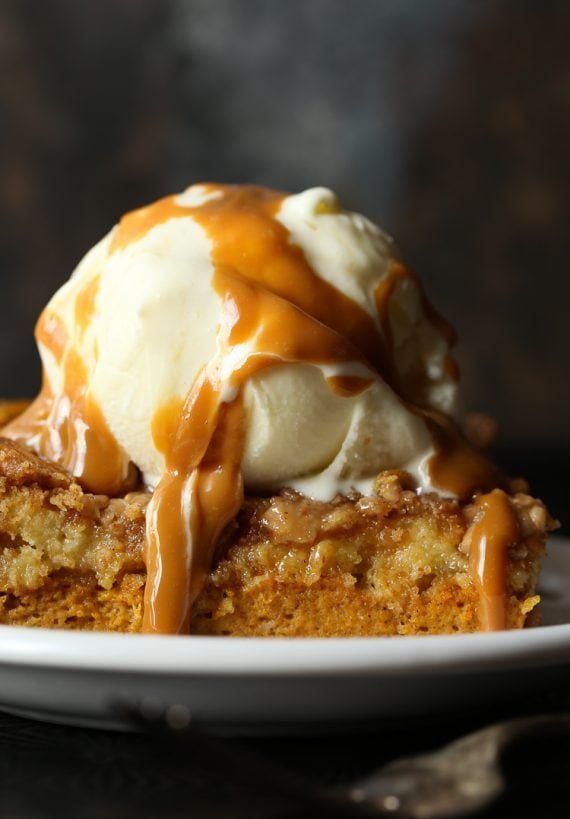 If you like pumpkin desserts and you love easy baking, this dump cake is for you! Not only is it loaded with creamy, delicious pumpkin puree, but it's also as easy to make as a crispy leaf falls from a tree in November.
Make sure to serve this pumpkin masterpiece with a big 'ol scoop of ice cream.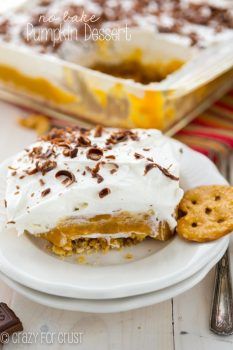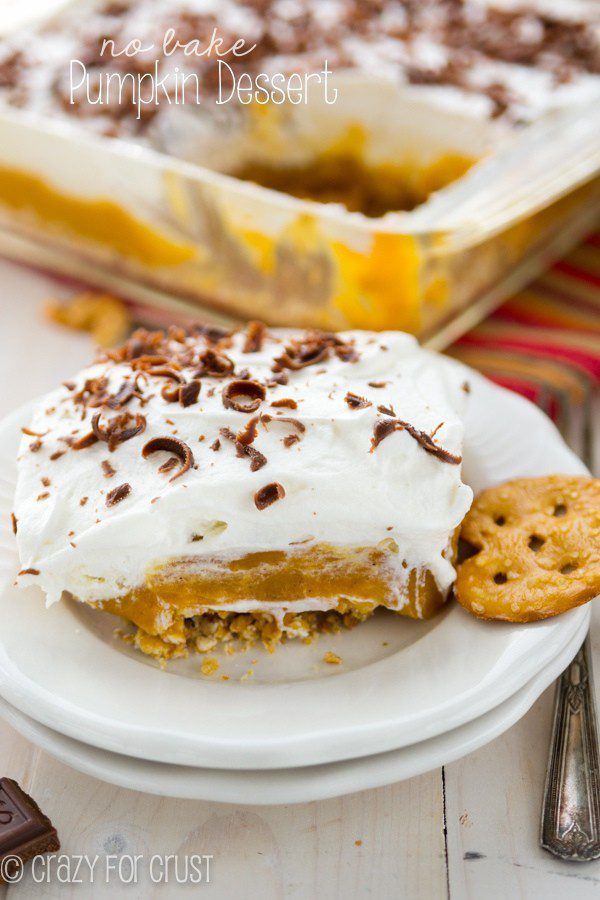 While we're in the arena of easy-to-make desserts, you can't go wrong with the no-bake variety. This yummy ovenless pumpkin dessert is easy to toss together for those last-minute Halloween parties. Heck, I think I've even made this pan of yumminess for Thanksgiving one year.
The flavors in this dessert are to die for. You've got vanilla pudding, cream cheese, and pumpkin pie spice to name a few. Heaven!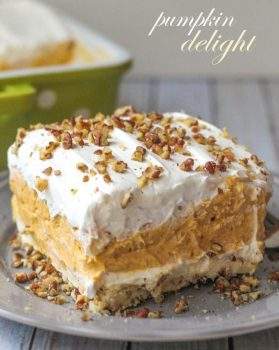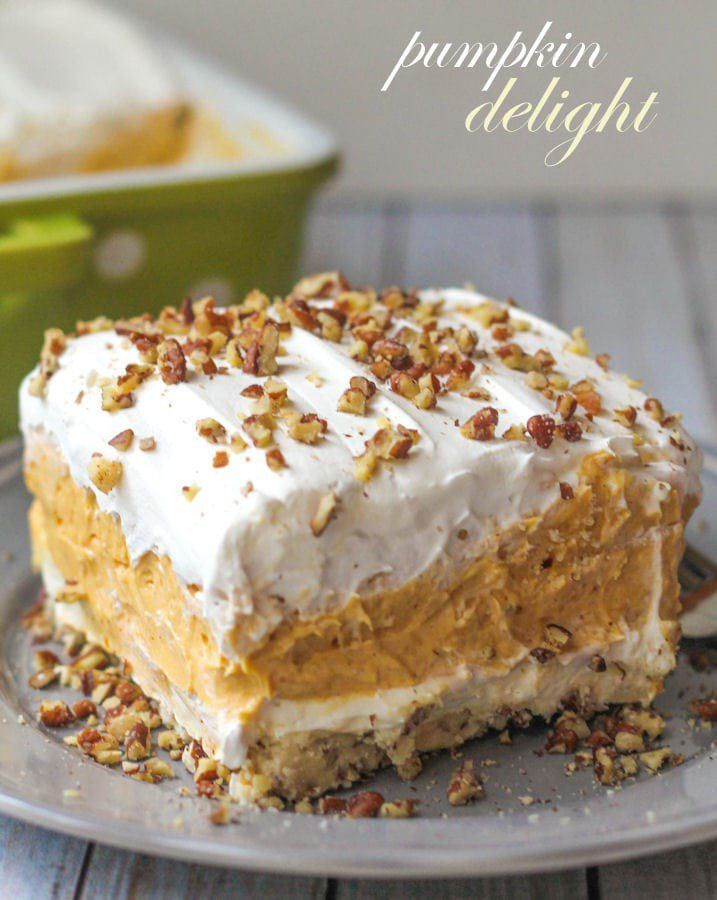 I am lovin' these pumpkin layer desserts! So, this 4-layer beauty might remind you of the last dessert I listed, but it is different! The crust is made from pecans. So. Stinkin'. Yummy.
Honestly, this pumpkin desserts deserves a spot on the Thanksgiving table right next to the turkey because it is most definitely the main course.
Deep-Dish Pumpkin-Meringue Pie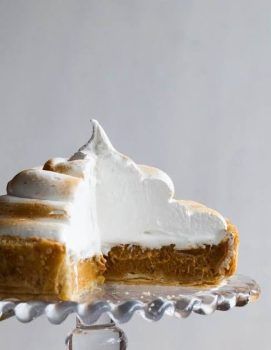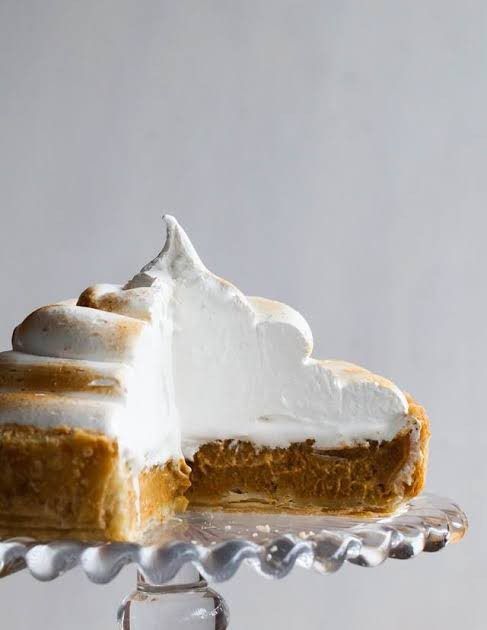 We've all had pumpkin pie before, but have you had pumpkin meringue? This pie is simply spectacular! It takes simple pumpkin pie and turns it into something much more splendid.
The meringue literally melts in your mouth. If your grandma has a family recipe for pumpkin pie, well, move over granny because this meringue version is taking the top spot on the dessert table.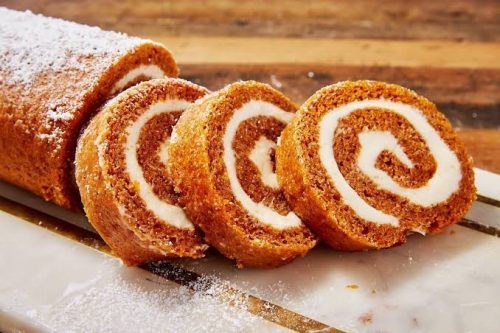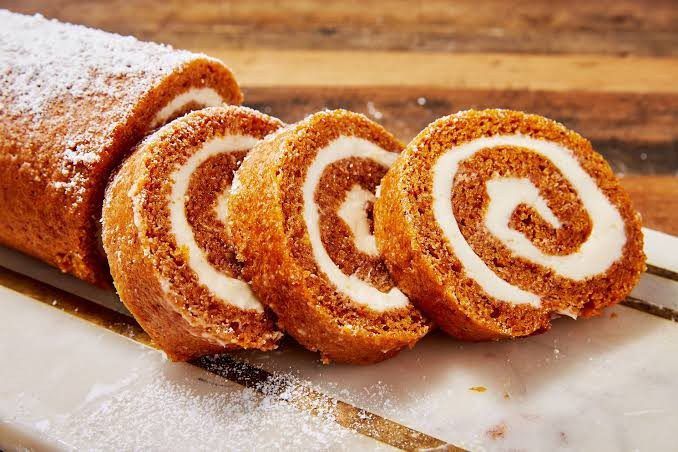 Who doesn't love a pumpkin roll? I think this dessert has got to be one of my favorites. Plus, it really isn't too hard to make. The rolling of the cake is probably the trickiest part, but you'll get it!
For years, a local church in my small town has made and sold pumpkin rolls over the holiday season. They sell out like hot cakes. I can totally understand why.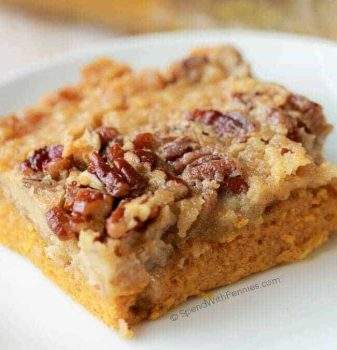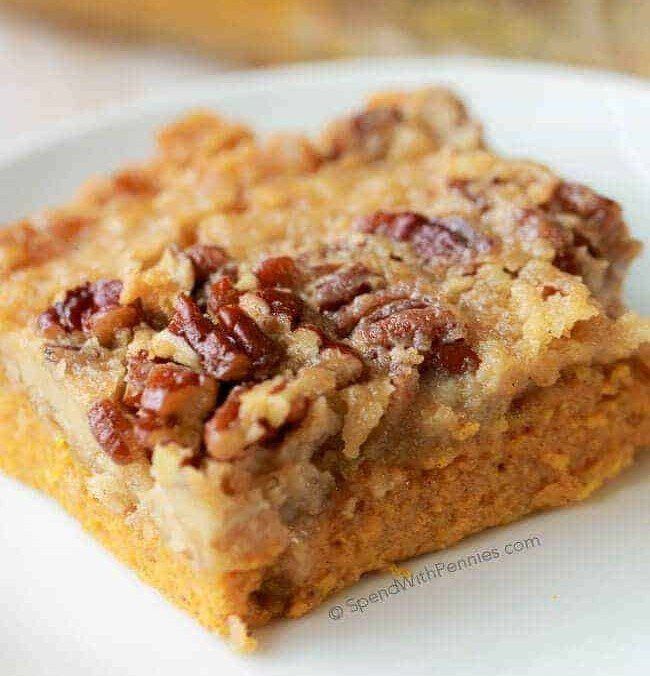 This dessert gives you the best of both worlds. You've got pie and cake all in the same dish. Who could ask for more? Stick your fork into this yumminess and savor that first bite. Mmmmm! The first time I had pumpkin pie crunch cake I think I lapsed into a dessert coma.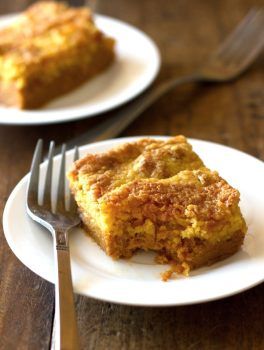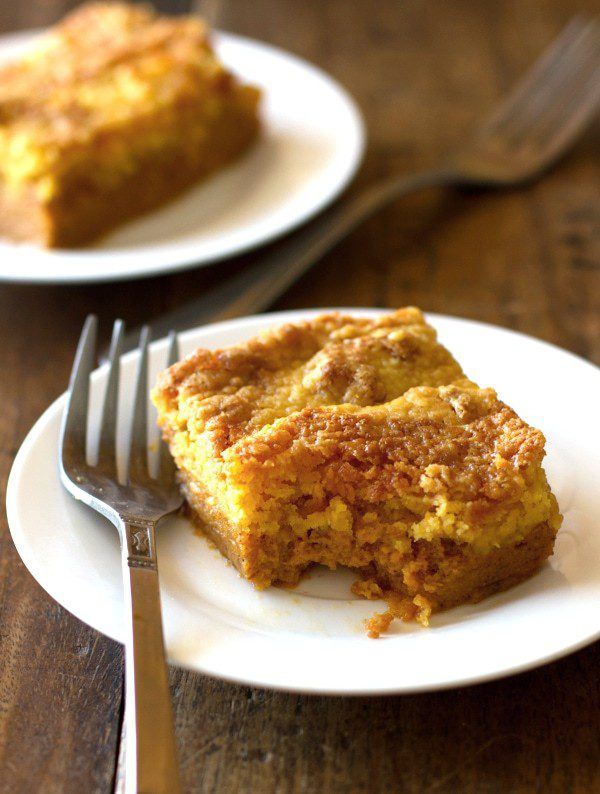 You'll be super excited by how easy these pumpkin dessert bars are to make! Who would have thought that a yellow cake mix, pumpkin, and some spices could create such a delicious dessert? Oh, and don't forget the butter. There is lots of luscious butter in this miraculous pan of pumpkiny goodness.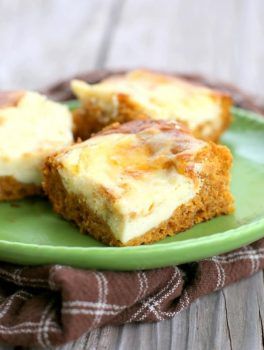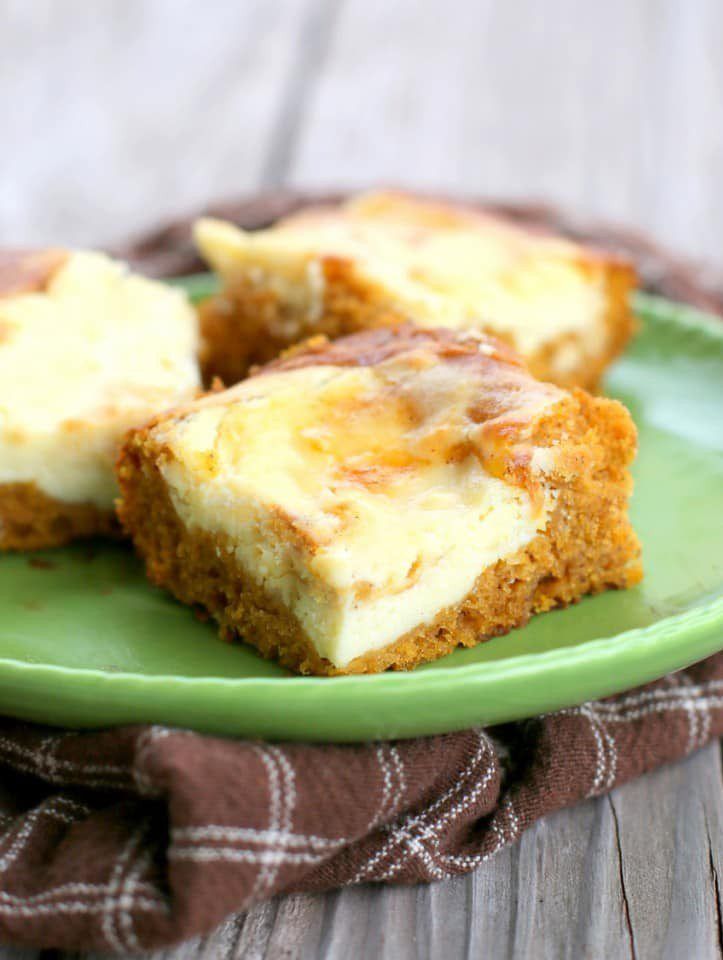 Whenever someone mentions pumpkin and cheesecake in the same sentence my ears perk up like a German Shepherds. I literally cannot walk past a pan of pumpkin cheesecake bars without sampling the goods. Rich and creamy, this bars will make your dessert dreams come true.

This list wouldn't be complete without a recipe for classic pumpkin pie. The instructions are simple and easy to follow and the outcome will taste just like your mom's glorious pumpkin pie. Use this recipe to wow everyone at the Thanksgiving table.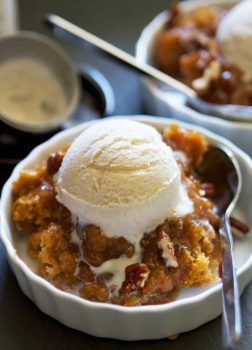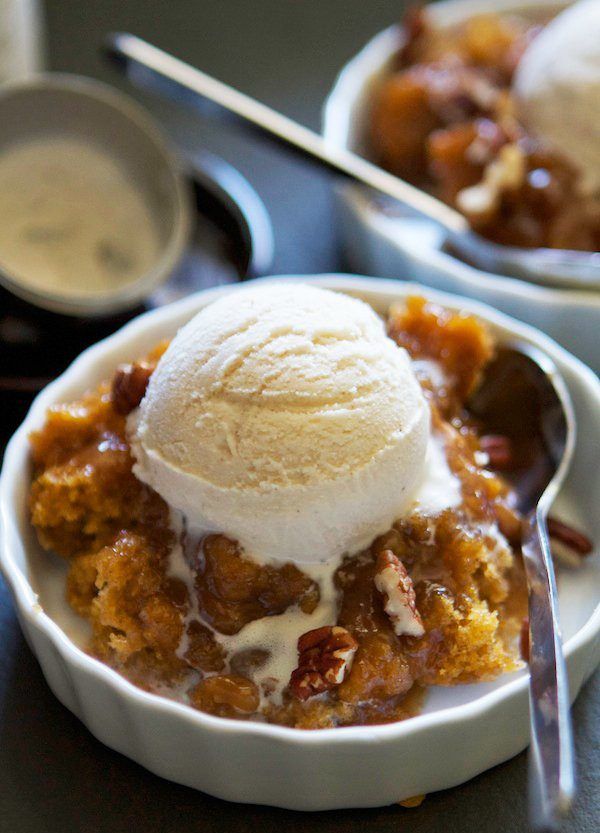 How on earth does this pecan pumpkin cobbler not make your mouth water? I'm seriously sitting over here salivating like a St. Bernard. Serve this yummy cobbler up in a bowl with a large scoop of vanilla ice cream or a few dollops of whipped cream. You'll love how melty the cream gets as it's spooned over the top of the warm cobbler.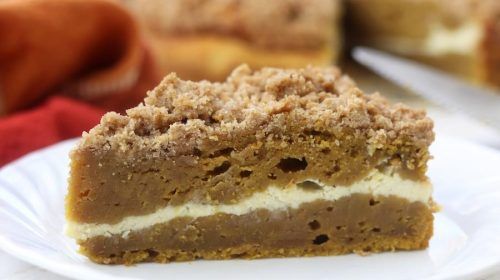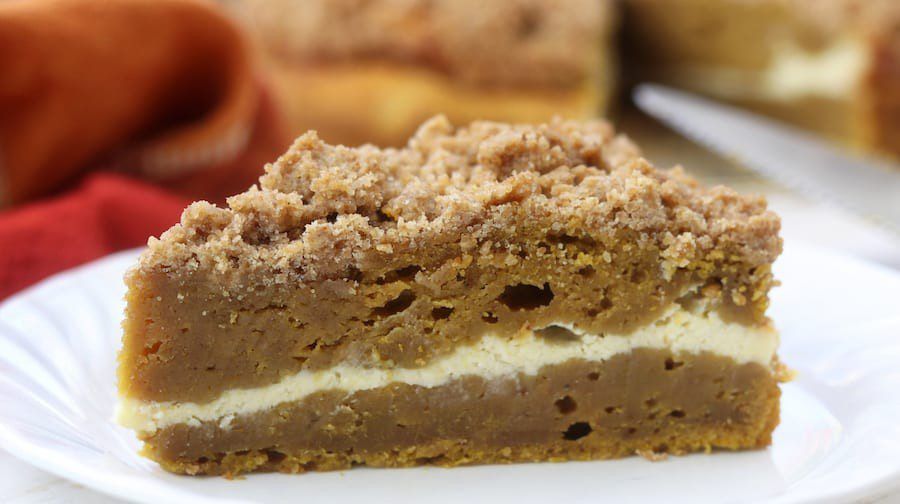 Indulge your senses in this pumpkin pie coffee cake. I ate this for breakfast once. Not gonna lie. And guess what? I enjoyed every single sweet bite without guilt. You'll love the classic coffee cake and pumpkin spice come together in a marriage of fall flavors that bring you to your knees.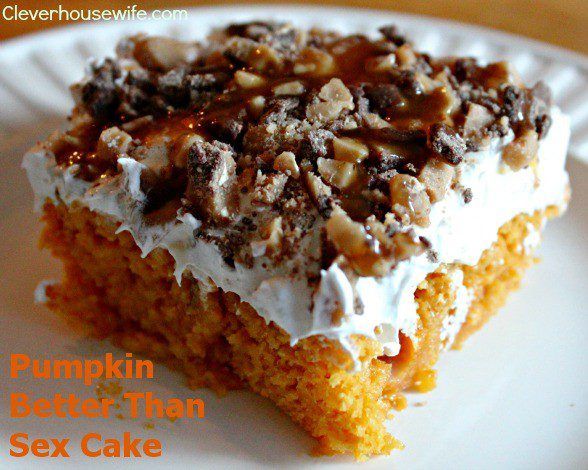 So, this pumpkin dessert has quite the colorful title, and for good reason. You've never tasted a pumpkin dessert quite like this one. It ravishes your mouth with flavor. You might even feel a little dirty eating this Better Than sex Pumpkin Dessert. It's so good it's sinful.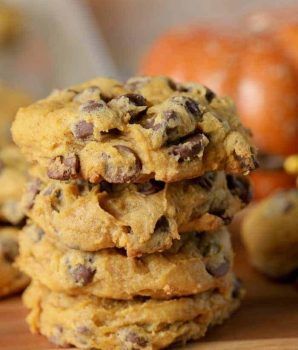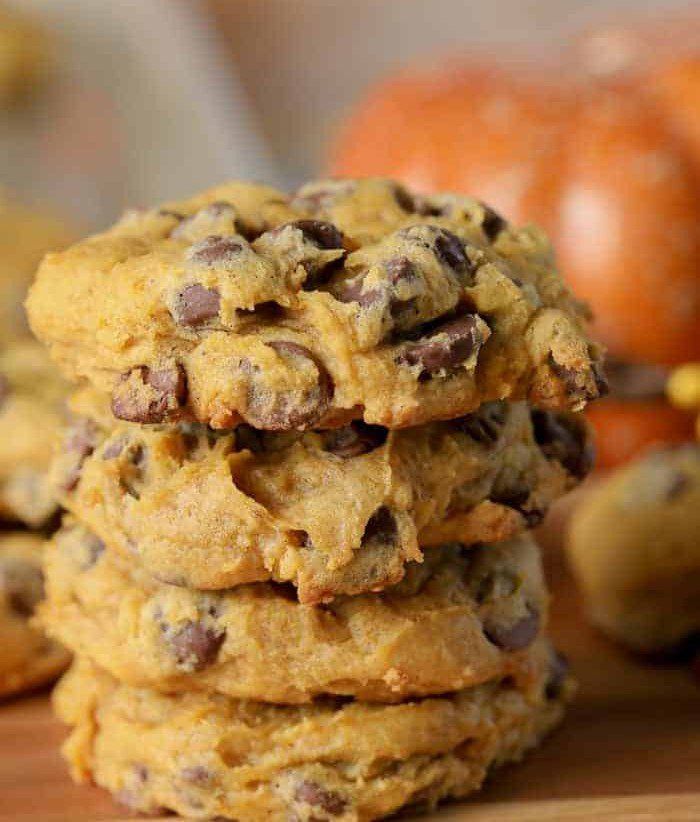 ilk when you see these delicious chocolate chip pumpkin cookies sitting on the counter. These spicy little disc of fall goodness are enticing, aromatic, and filled with chunks of chocolate that are being hugged in pumpkin. Raise your hand if you want a cookie. *Raises Hand*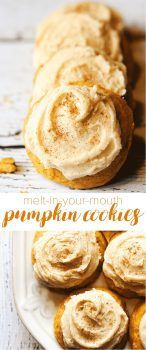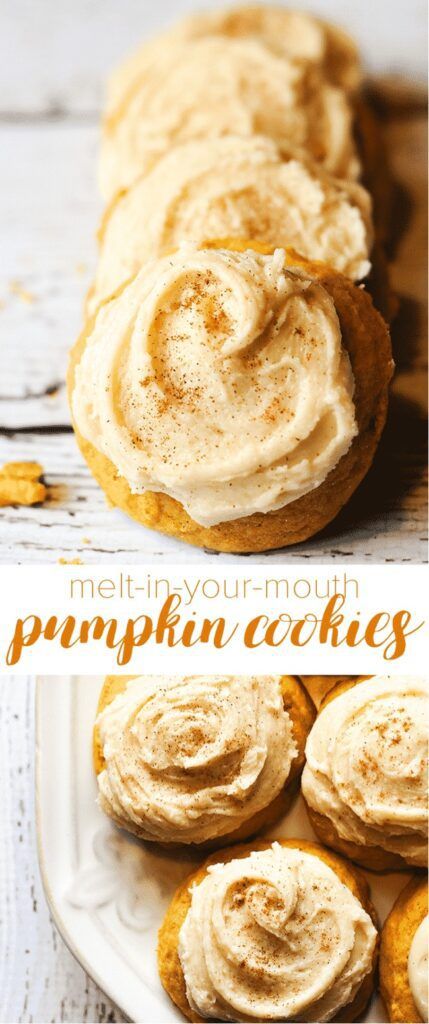 If you like frosted cookies, this is the recipe for you. Experience the flavors of fall with every bite you take! Warm pumpkin, cinnamon, and delicious brown sugar frosting totally tantalize your taste buds.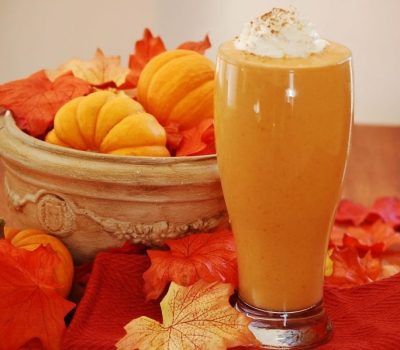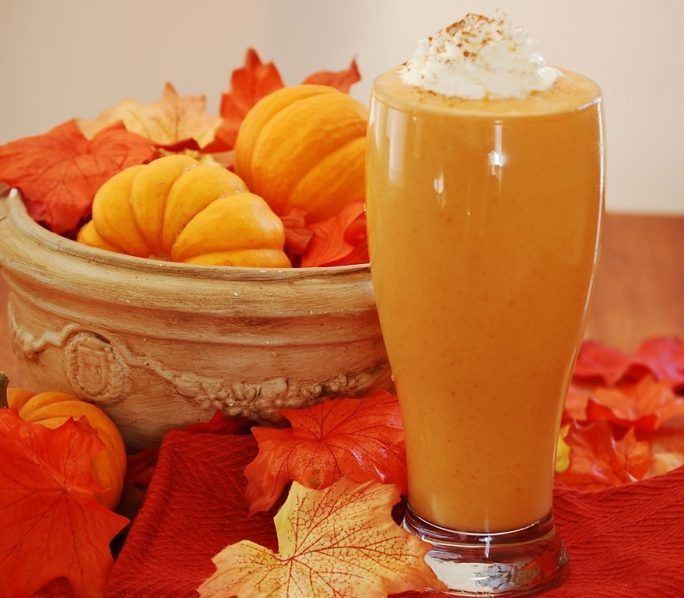 Allow your tongue to experience the autumn season with this luscious and creamy pumpkin pie shake. Do you want to know a little secret? This shake is actually good for you. It's made with vanilla yogurt, pumpkin puree, and honey. It's a great dessert as well as a breakfast food.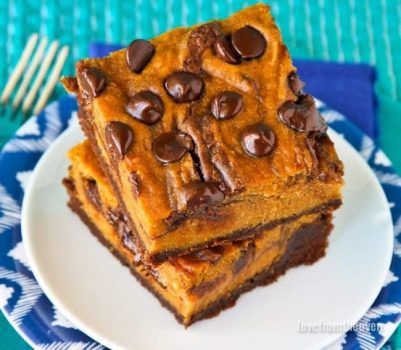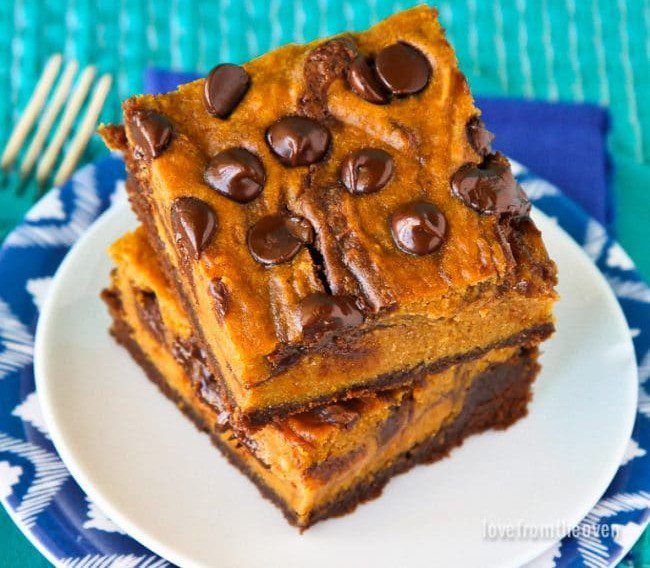 Pumpkin dessert season is in full swing when you bake up a batch of these pumpkin brownies. These yummy little guys are swirled with pumpkin puree and chocolate chips. It's enough to make you grab one and shout "hooray"!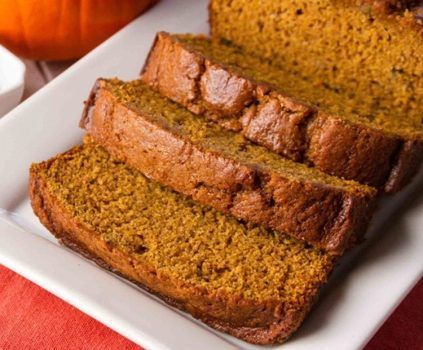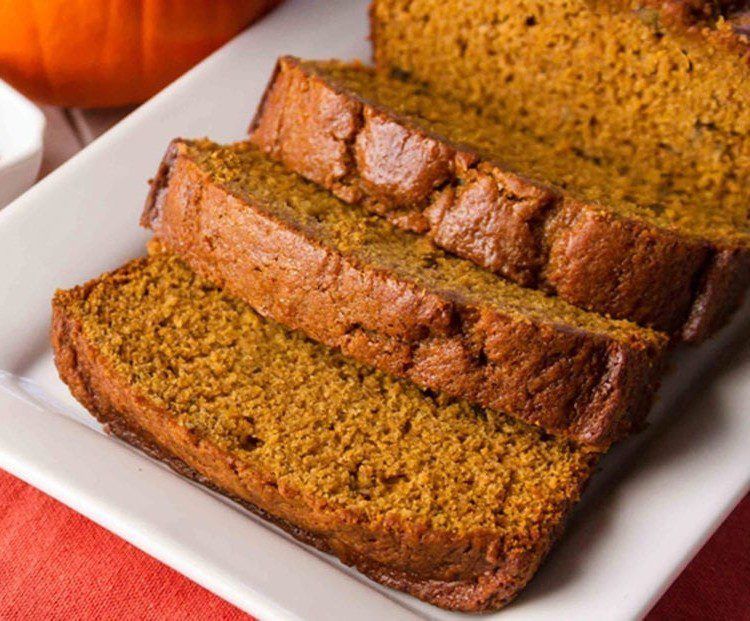 Pumpkin bread is a staple fall food around my humble abode. My family can't get enough of the warm, spicy bread that we pile creamy butter onto. Pumpkin is a wonderful dessert because it is almost like eating cake. Add some frosting and eat it with a fork if you want. Whatever floats your boat!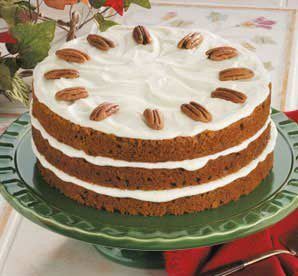 This delicious pumpkin torte is a lot easier to make than you might think. Plus, it tastes really good and looks gorgeous. Imagine bringing this torte to your holiday dinner. It'll make your sister's pumpkin pie look quite mediocre.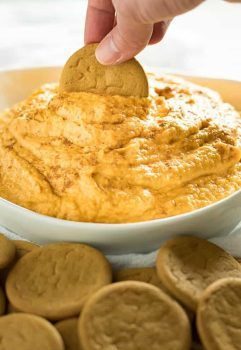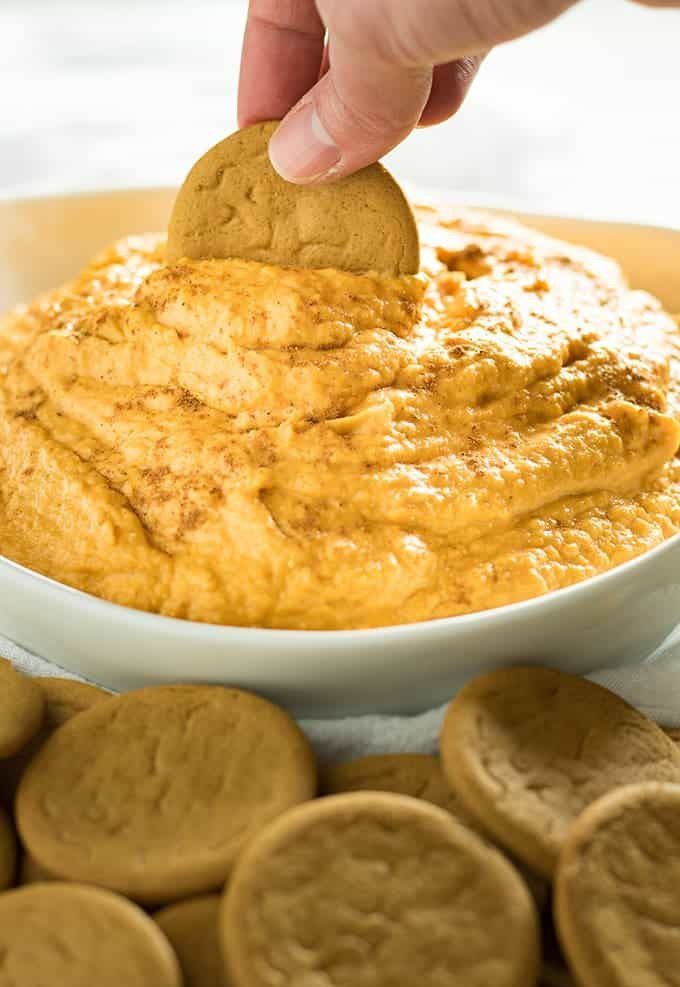 When I think of dips I usually envision French onion and a bowl of potato chips. However, dips can be sweet, too! This pumpkin pie cheesecake dip is a bowl of fall-themed heaven. Serve it with ginger snaps, graham crackers, or marshmallows. YUMMO!
Quick Pumpkin Pudding Dessert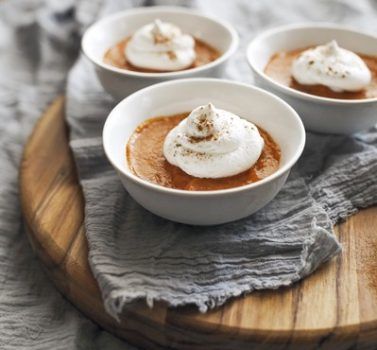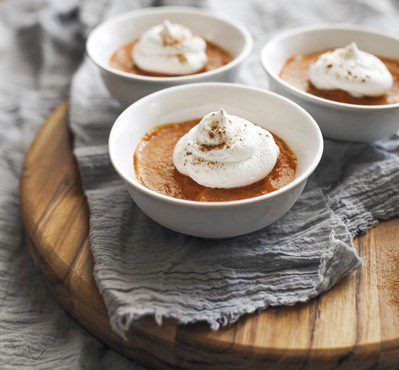 Need a quick dessert idea? When in a pinch (or when you're just craving the sweetness of a pumpkin treat) make this pumpkin pudding. it's quick, easy, and delicious. Add a dollop of whipped cream and a sprinkling of cinnamon to make it look fancy.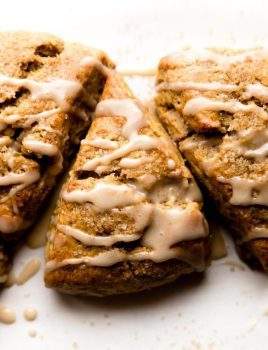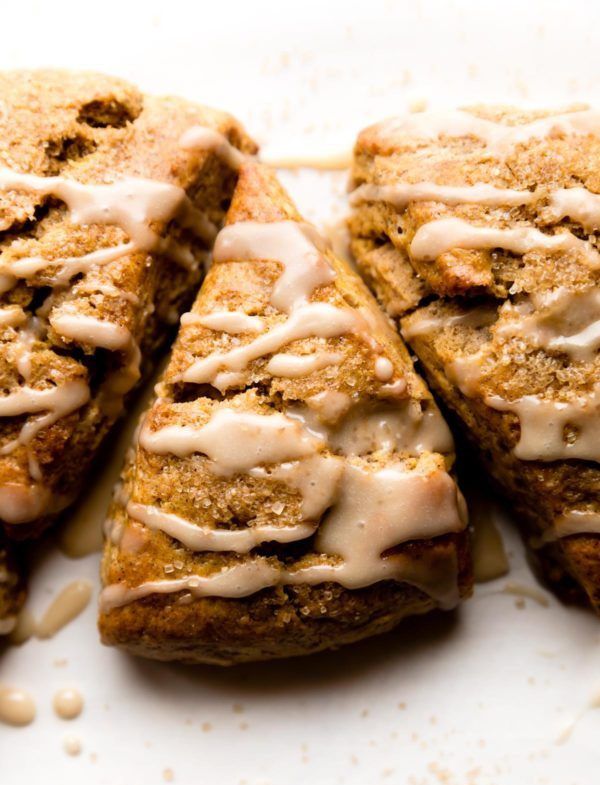 Eat your dessert like the royal family when you create pumpkin scones this fall season. Sweet and to the point, these pumpkin scones will satisfy your cravings for the beloved orange vegetable. Have one or two, I won't tell.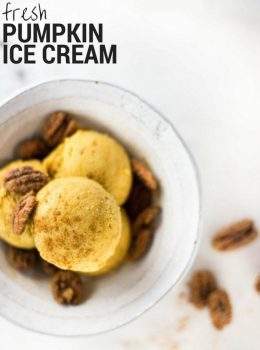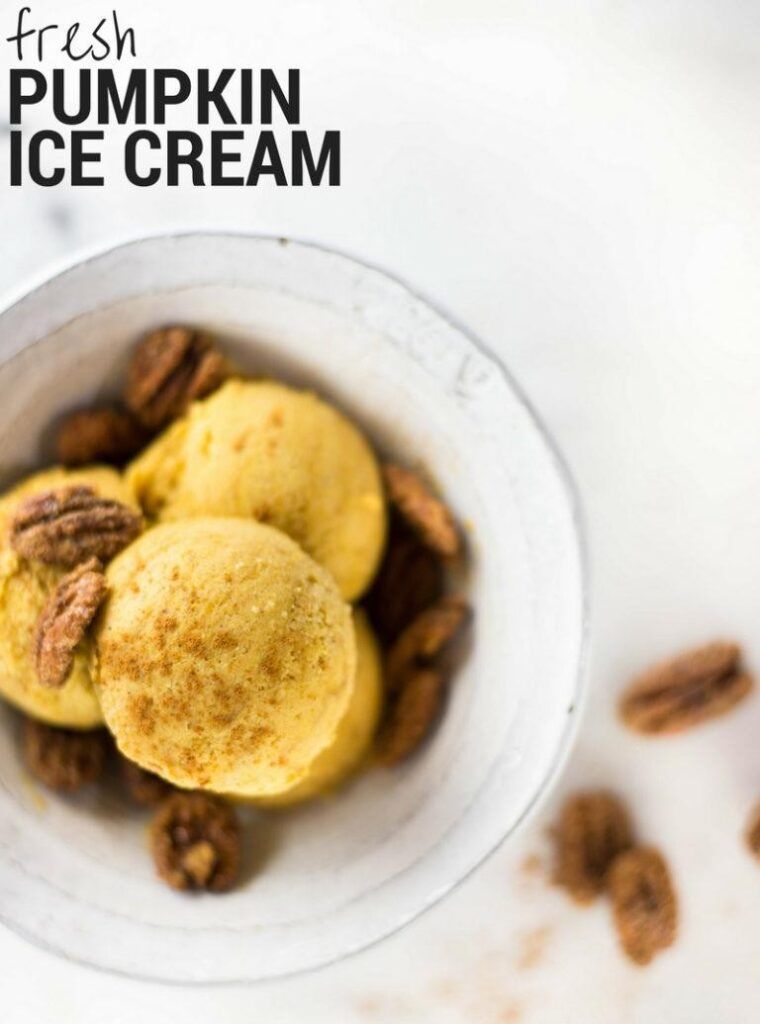 Yes, you can make homemade pumpkin ice cream in your very own kitchen. No, you don't have to go to a specialty ice cream shop to get it. Impress your friends and family with this cool fall treat that heaps your bowl with scoop after scoop of creamy pumpkin deliciousness.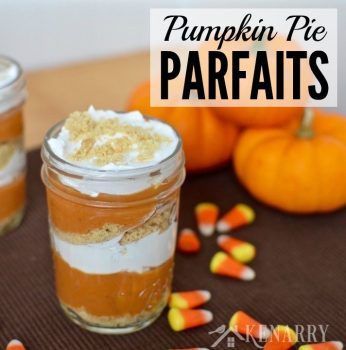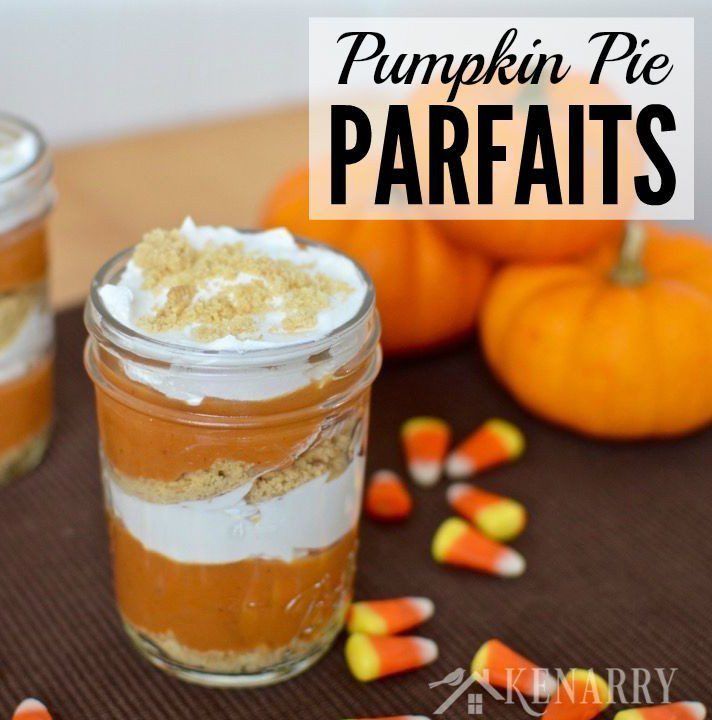 These adorable pumpkin pie parfaits are just what you need at your fall harvest party. They are super easy to make and oh so yummy. My daughter has an October birthday and I'll be making these parfaits for the party. Put the dessert into little half-pint jars for an extra touch of cuteness.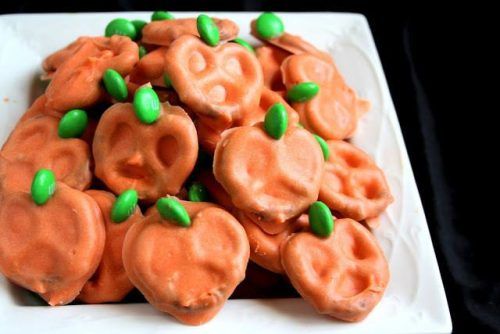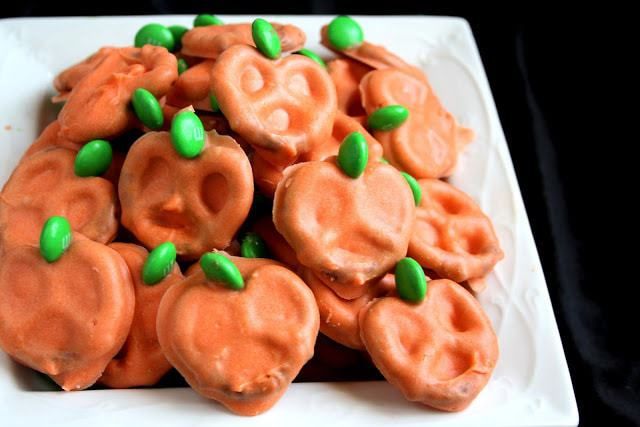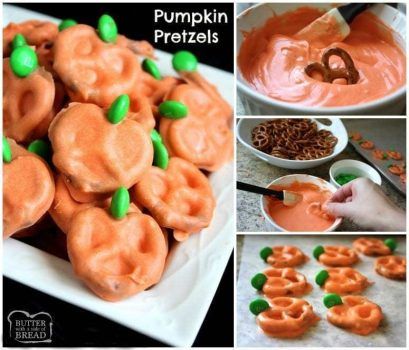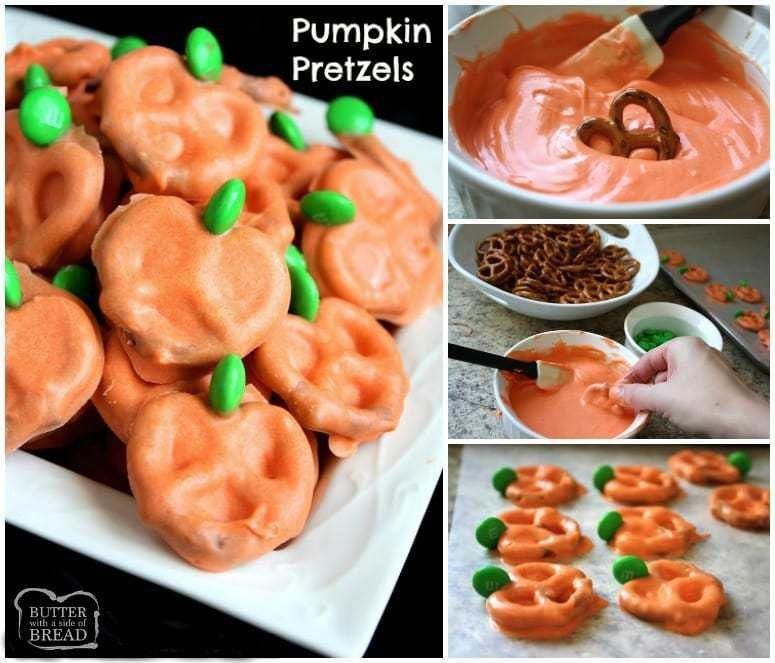 These little pretzels don't actually taste like pumpkins but they look like them! However, if you want that pumpkin spice flavor you can add a teaspoon or two of McCormick pumpkin pie spice to the melted chocolate.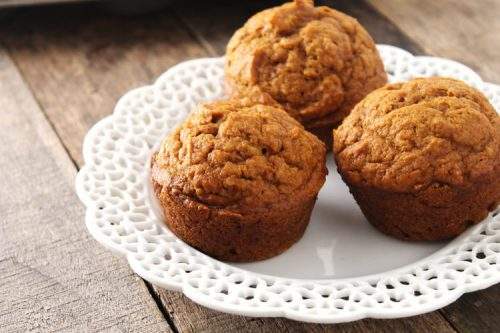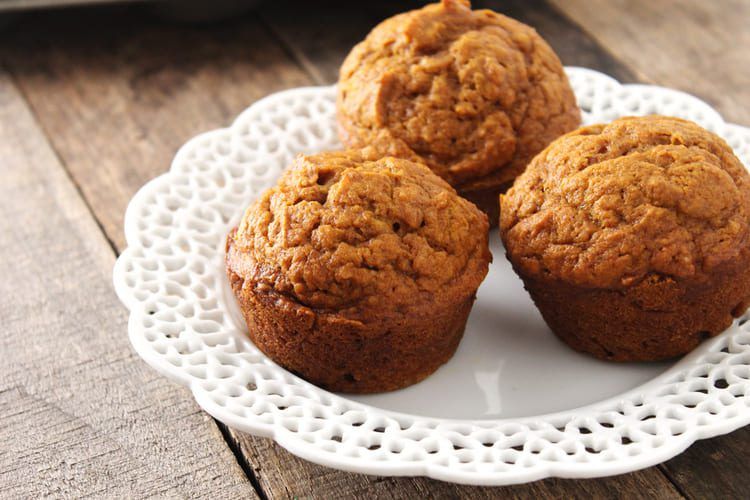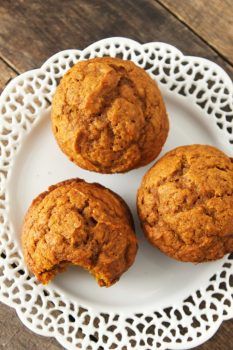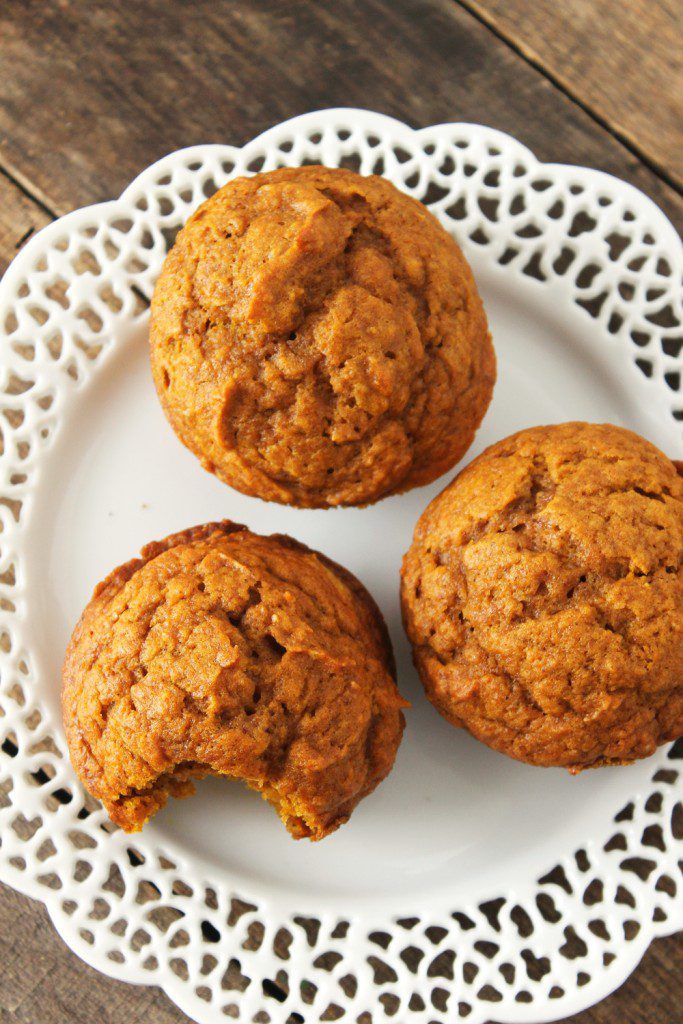 Pumpkin muffins are warm, sweet, and spicy. I LOVE them! They make a wonderful after-dinner dessert. You can also enjoy them in the morning as you sip on your cup of liquid energy.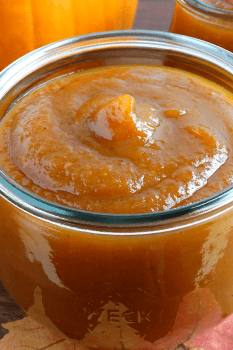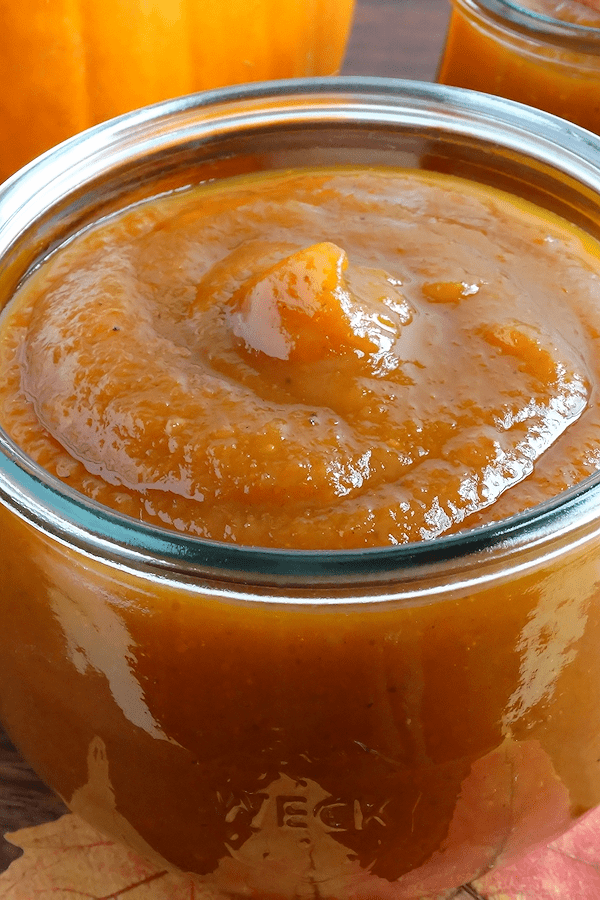 Pumpkin butter is a treat that you can find simmering on my stovetop in mid-October. It's a delicious treat to have on-hand. I like to can it and then give it away as gifts to people. Homemade food gifts are the best!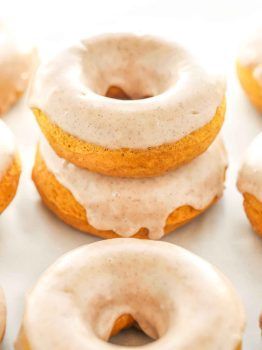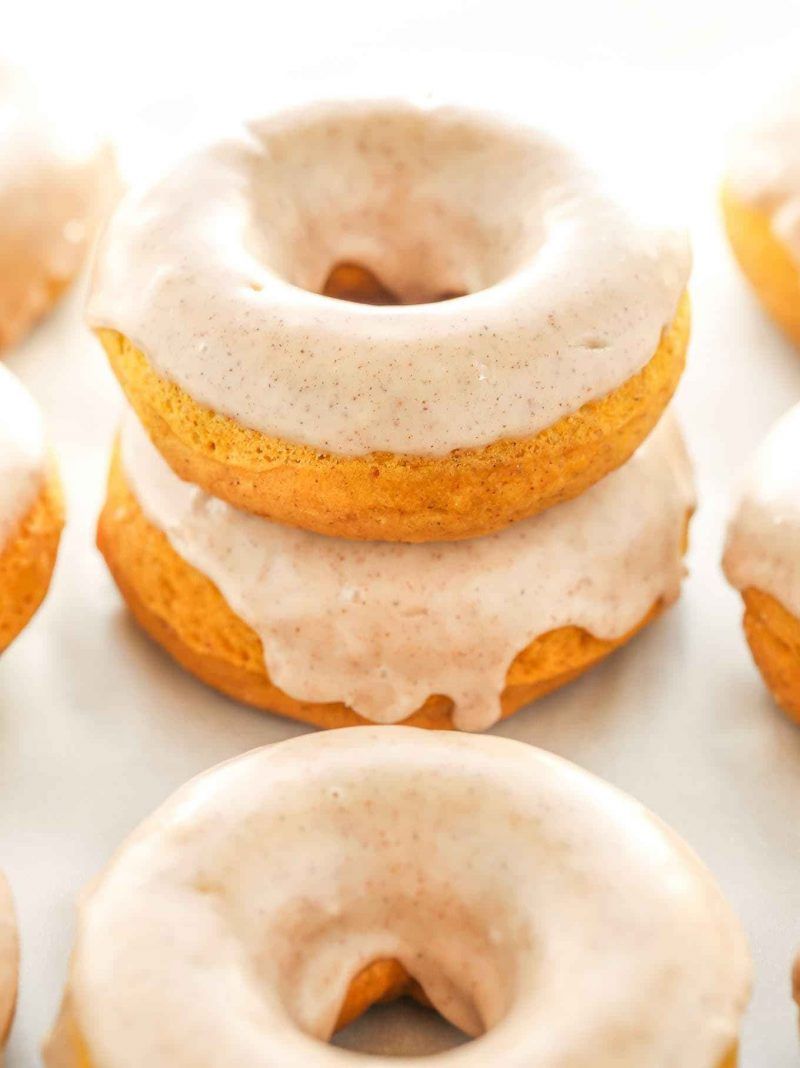 What sounds better than sipping on apple cider and munching on pumpkin donuts around a bonfire? Not much. Maybe, winning the lottery. But hey, if I won the lottery I'd just buy a stockpile of ingredients to make these pumpkin donuts all year 'round.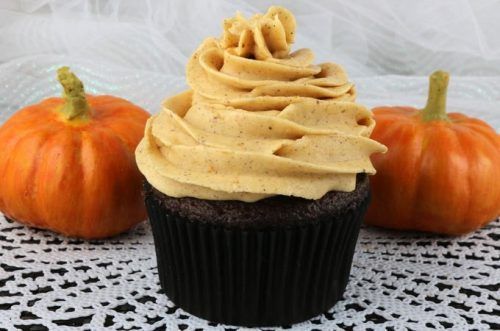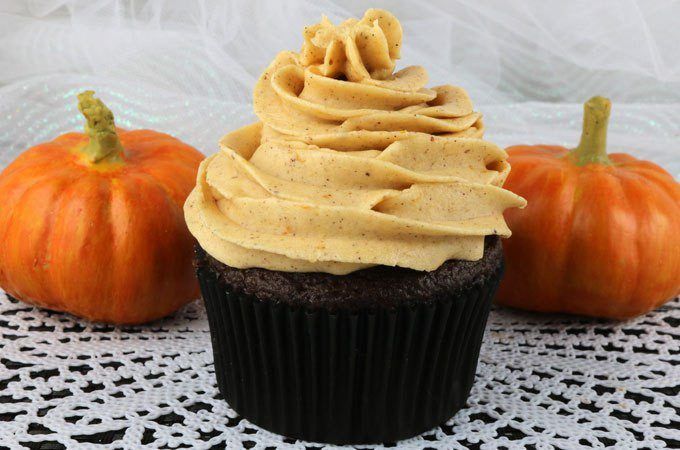 Rich, creamy pumpkin spice frosting is perfect for cupcakes, cake, and dessert bread. Shoot, my family likes to dip graham crackers in this sugary sweet frosting that tastes like our favorite fall flavor…pumpkin!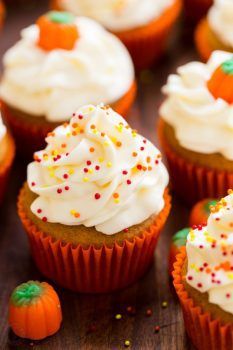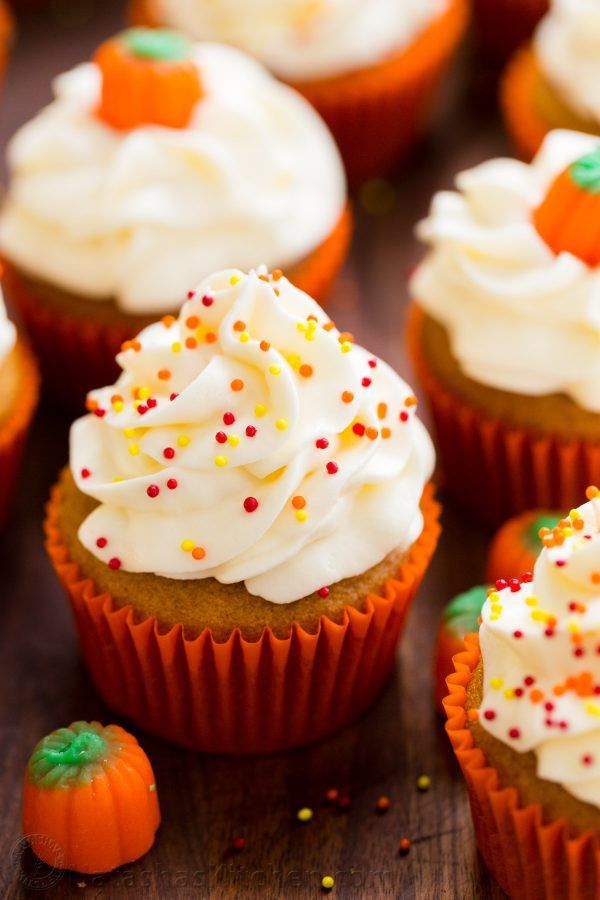 Moist and meaningful, these pumpkin cupcakes bring friends and family together. Grab a chair and settle in at the table with a pumpkin treat and get ready for ghost stories, funny conversations, and memory-making with these yummy cupcakes.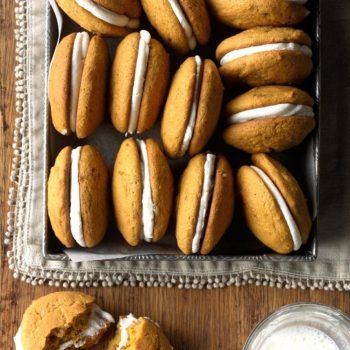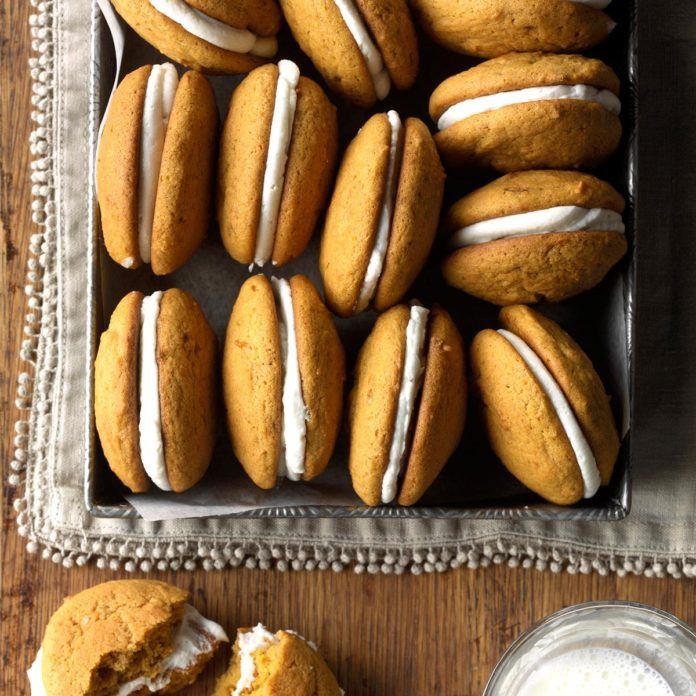 If you haven't ever had a whoopie pie, you're missing out. Depending on where you live, these can also be called gobs. Anyway, this recipe is for yummy, delicious pumpkin-flavored whoopie pie. You really need these little desserts in your life. Like, for real.
Man oh man! My mouth is watering over here. All of these pumpkin-inspired desserts need to make their way to my kitchen. I mean, there are 30 of them so perhaps I can make one a day.
I think my healthy eating goals will be dashed. Haha!
Which one of these pumpkin desserts do you like best? I am eager to know if you'll be making some of them for the upcoming holiday season. Maybe, you can make one or two just tot est out on your family before the big Thanksgiving dinner. Let me know how it goes in the comments.
Happy baking!