When I start seeing the leaves fall from the trees and the air begins to get a chill, I'm ready for fall slow cooker recipes. I love loading up the crockpot with all sorts of savory ingredients to serve to my family. Nothing beats smelling the aroma of slowly cooked food wafting through your house all day.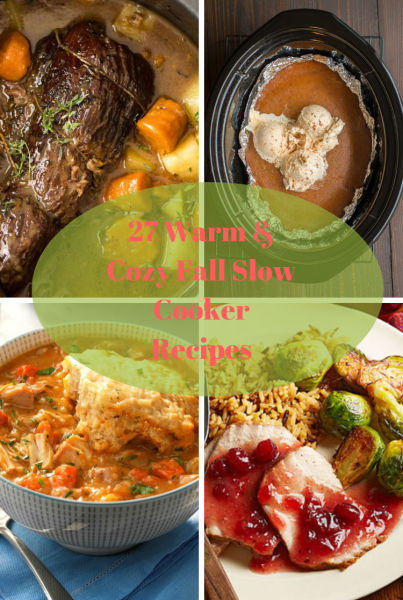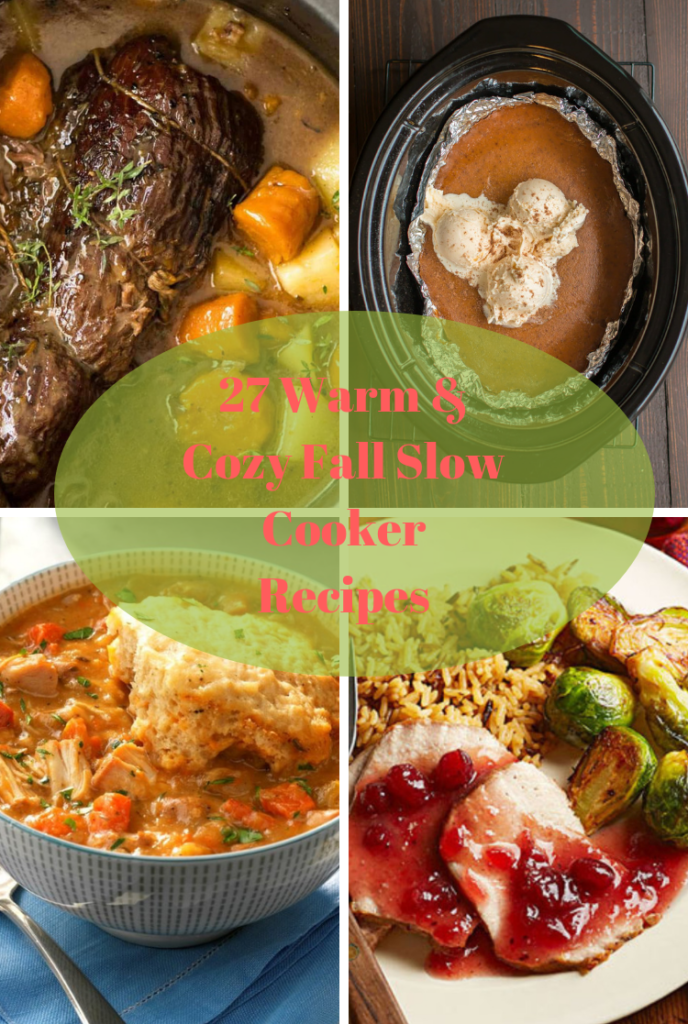 27 Fall Slow Cooker Recipes
If you're a fall foodie like me, you're going to love these 31 slow cooker recipes. They are pure comfort in a pot. Each one of these fall dinner recipes goes great with sides like steamed veggies, buttered rolls, and salad.
But, there's more…I've even included some slow cooker dessert recipes! I can't even handle the excitement coming out of this yummy post.
Are you salivating yet? If not, you will be!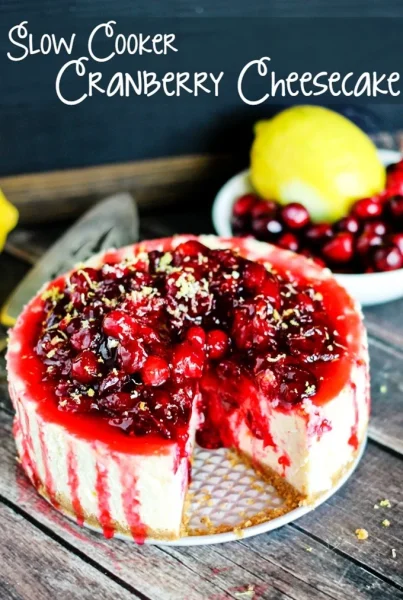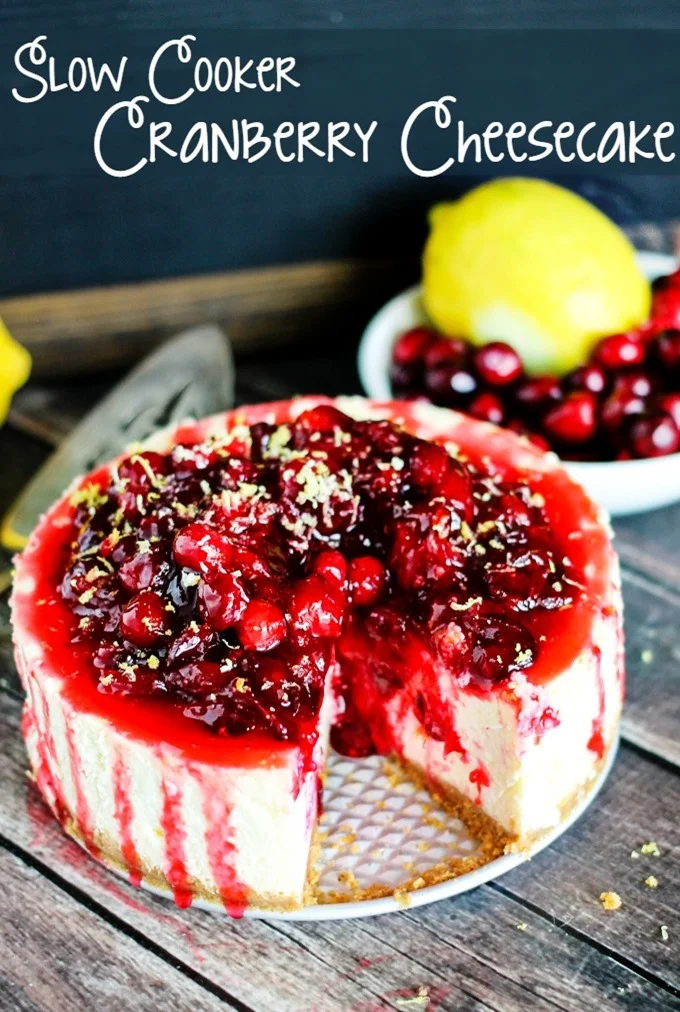 Once you try this slow cooker cranberry cheesecake you'll never make this luscious dessert any other way, again. It's creamy, dreamy, and perfectly balanced by flavors tart and sweet. Plus, it looks absolutely gorgeous. Just gaze upon that beautiful red hue.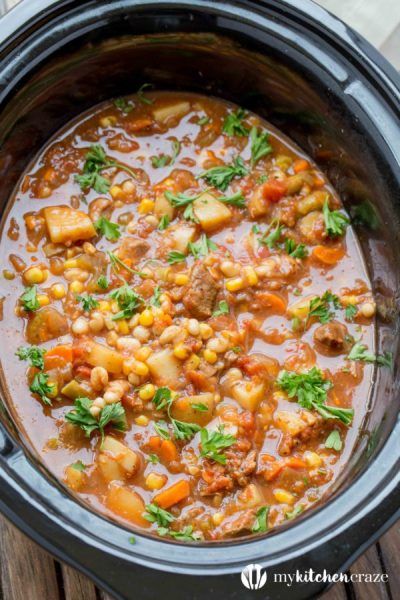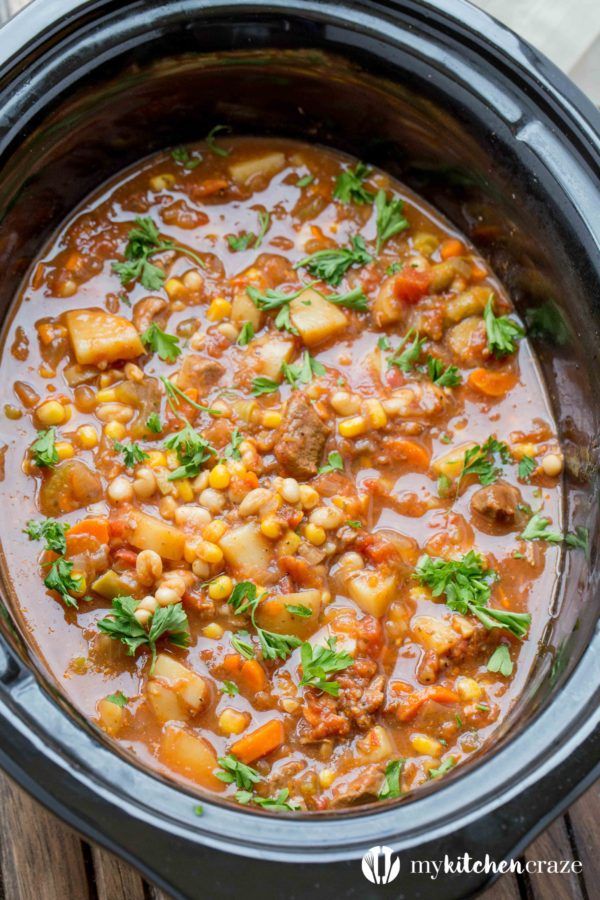 What could be better than coming home from a long day's work to a house filled with the heavenly aroma of vegetable beef soup simmering away in the slow cooker? I mean, I really can't think of too many things. Veggie beef soup is a staple meal around my home during the fall season. It's hot and comforting. Kind of like a sweater for your stomach.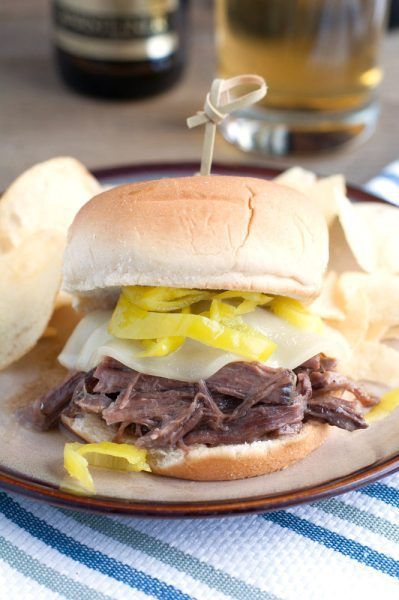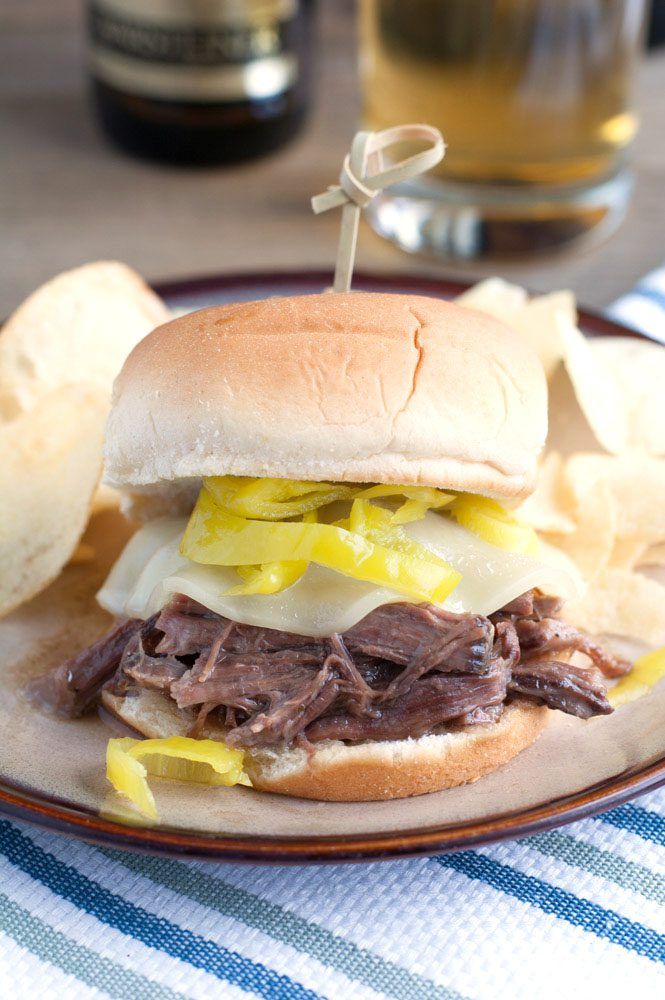 These beef sliders are a favorite of my husband's. Total man food, if you ask me. You've got delicious beef simmered in beer. Can you say, tailgate party? I really like these sliders, too, and so do the kiddos. Don't worry, all the alcohol cooks off in the crockpot.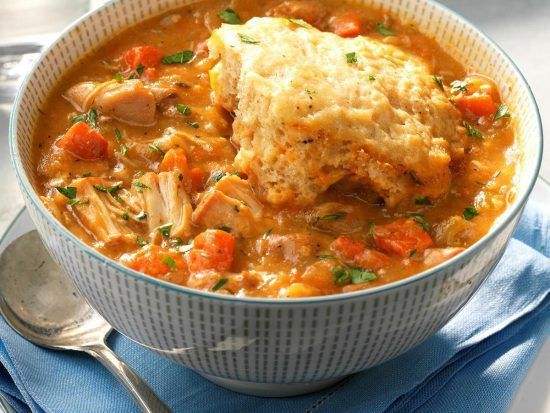 Chicken and dumplings are the ultimate comfort food. Am I right? This amazing family meal is super easy to make and will leave your family cleaning their plates. I always make a double batch because we love to eat the leftovers for lunch the next day.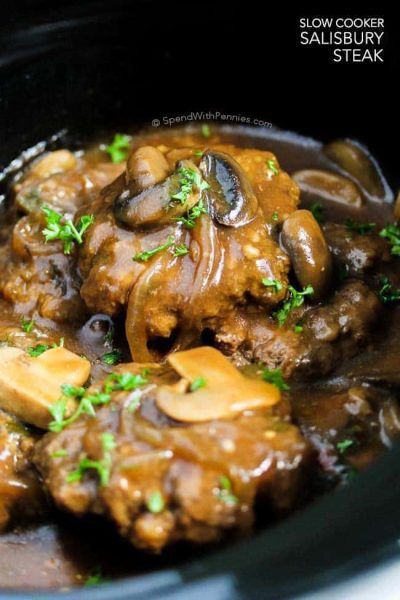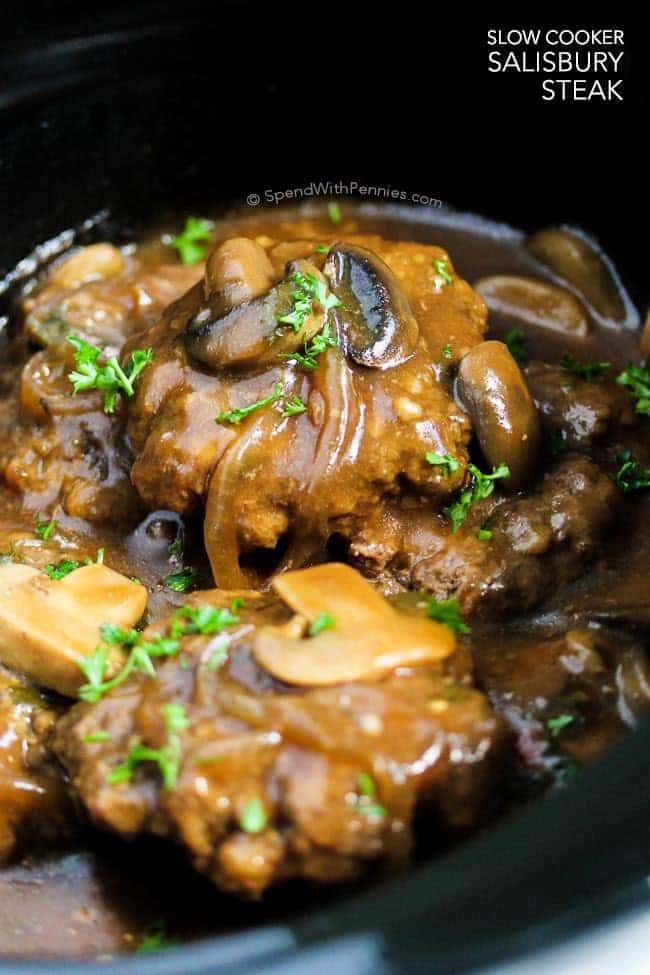 I admit I tend to make Salisbury steak in the slow cooker, quite a bit. My family loves this hot comfort food, all year long. However, there is something a bit more magical about it when the leaves begin to fall from their branches. Serve this delicious entree with mashed potatoes and freshly baked rolls. Yum!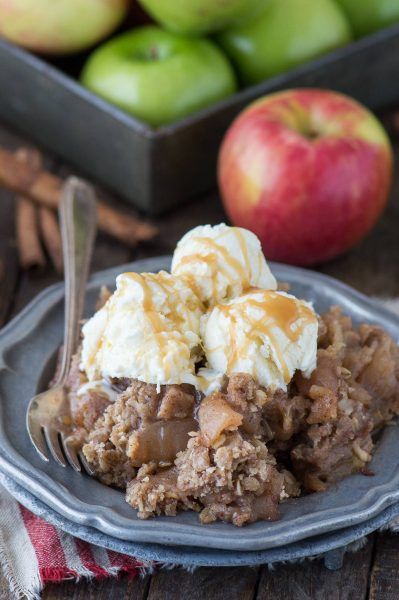 Oh. My. Heavens. When I made apple crisp in the slow cooker last week, I couldn't tell if it was my fall-scented candle I was smelling or the dessert. Your home will smell like heaven on earth when you have this delicious apple crisp simmering low and slow all day long.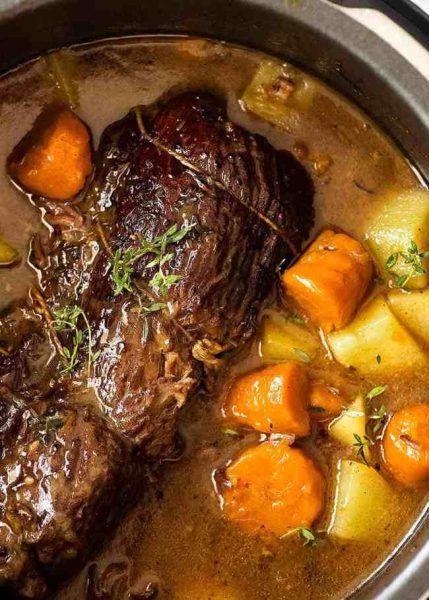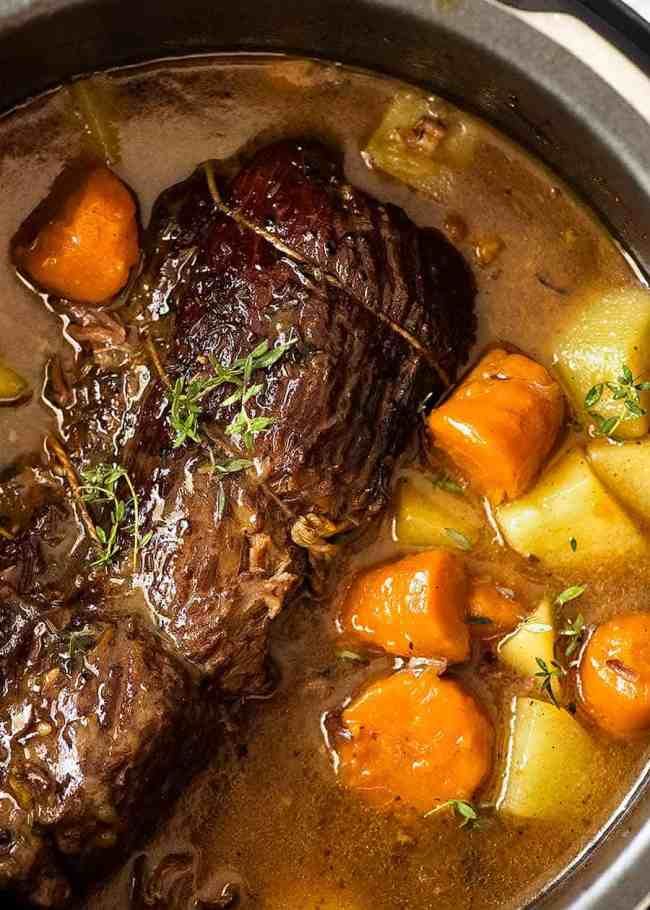 I can remember coming home from church on Sundays to the savory aroma of mom's beef roast wafting through the whole house. She'd put the roast in the slow cooker before we left and the tender meat would be ready when we returned. So absolutely delicious!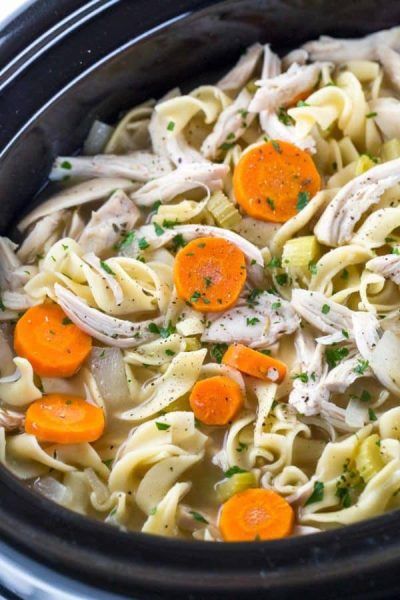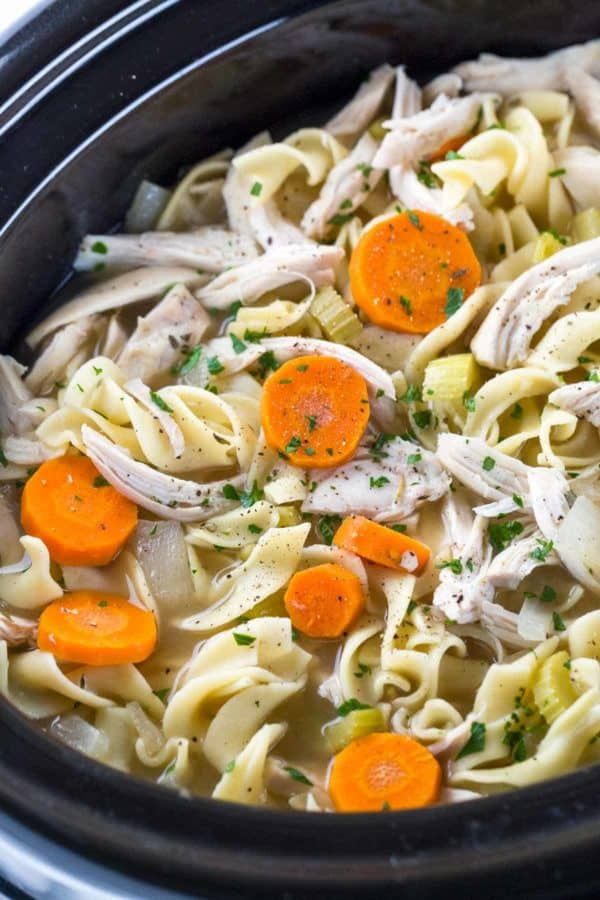 Once you make this super easy chicken noodle soup in your crockpot, you may never go back to cooking it on the range, again. The chicken and veggies make the best broth ever as they are slowly cooked for hours on low. Your family will love this meal. Have the crackers ready, mama!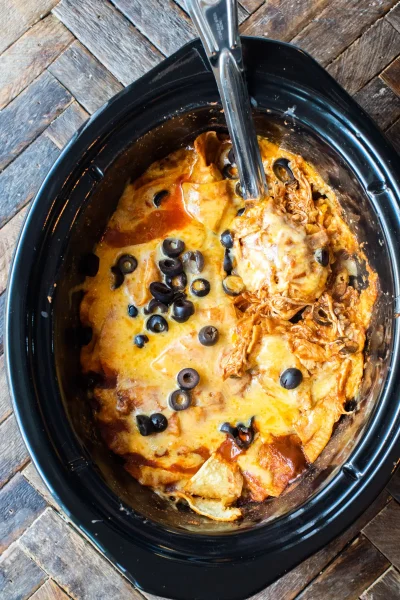 This may come as sort of a surprise to some of you but enchiladas can be made in the slow cooker. And, they are actually quite good, too. We like to eat these yummy slow cooker enchiladas with sour cream, salsa, and avocado slices.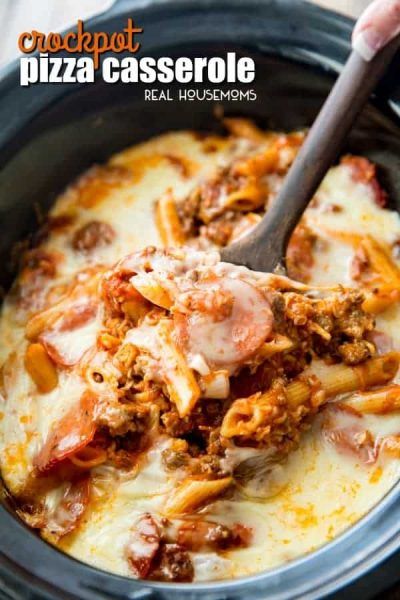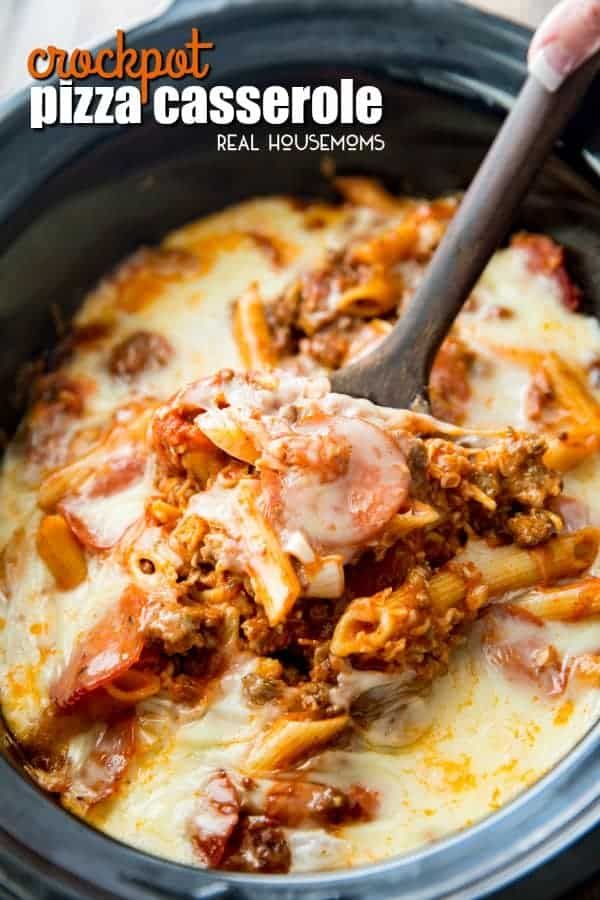 Pizza is one of my favorite things to eat. So, naturally, this crockpot pizza casserole caught my eye. It's pretty much got everything in it that makes a pizza a pizza. The pasta mimics the crust. This recipe is very easy to make and kid-approved.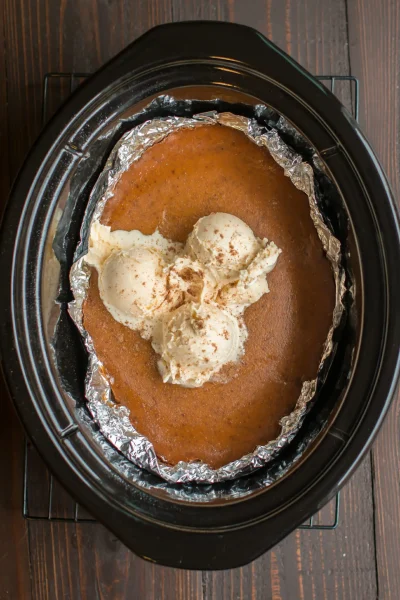 It really doesn't get more fall-ish than peanut pie, now does it? This amazing brown sugar pumpkin treat is made in the slow cooker and it comes out fabulously. Honestly, if the Queen of England was coming over for tea I'd be more than happy to serve her this crockpot pie as a dessert.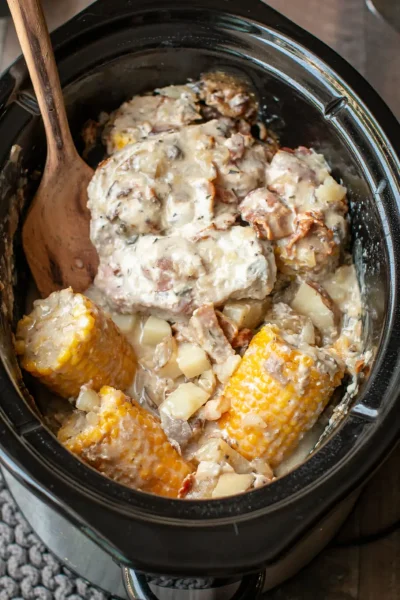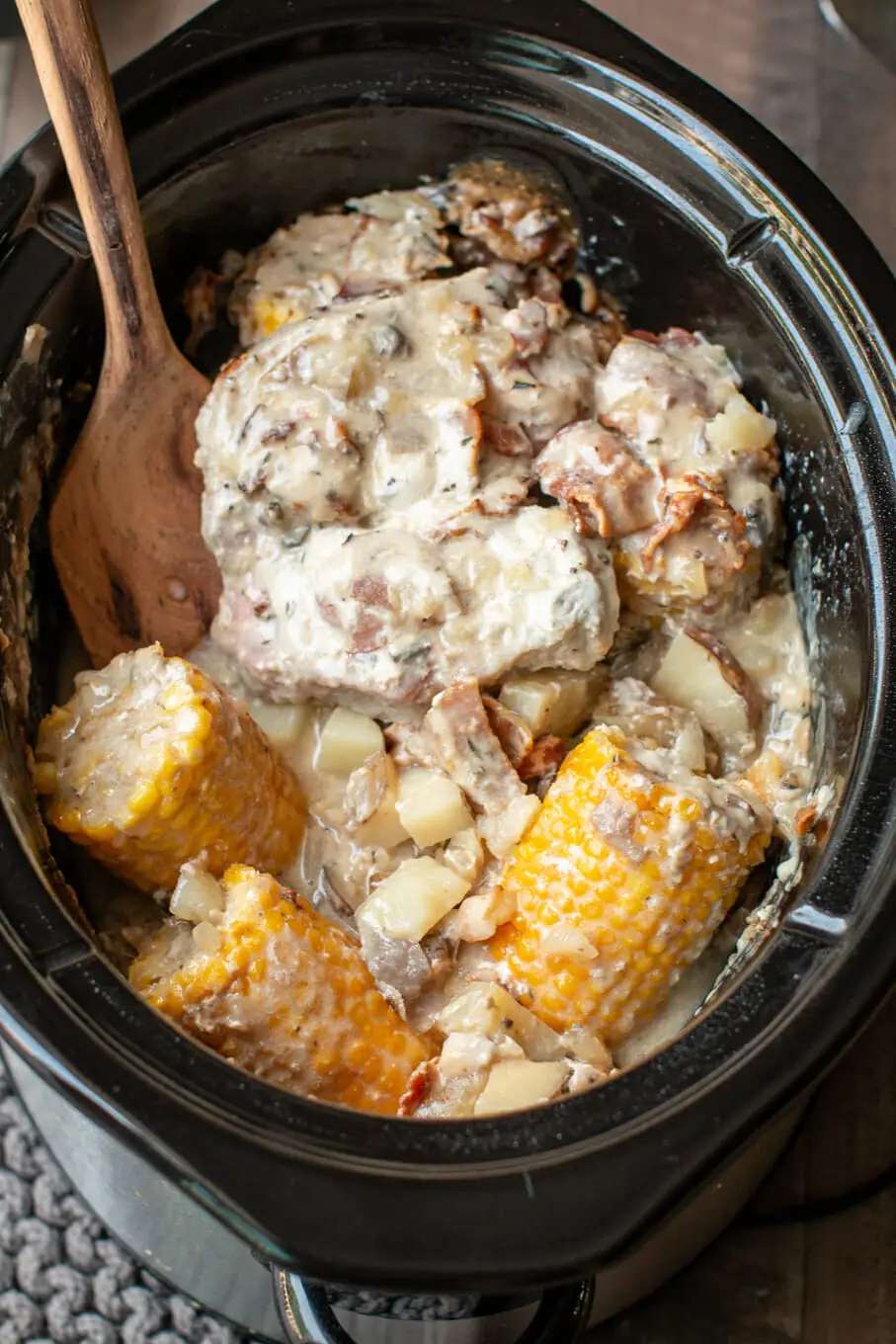 I don't think I've ever come across a slow cooker recipe as interesting as this one. Even the name is pretty darn cute, don't you think? Again, the slow cooker never lets us down with how easy it makes our lives. Pigs in a cornfield are an entire meal in one pot. Perfect for cool fall days.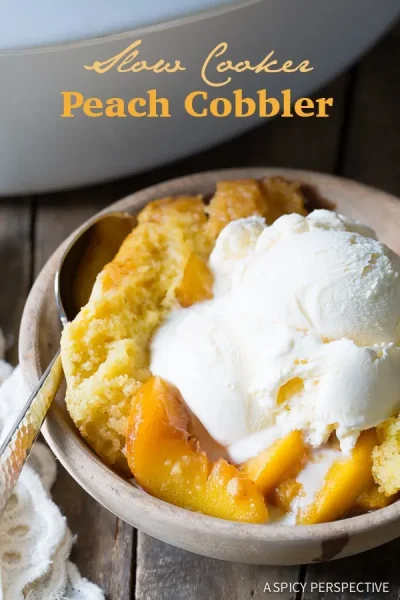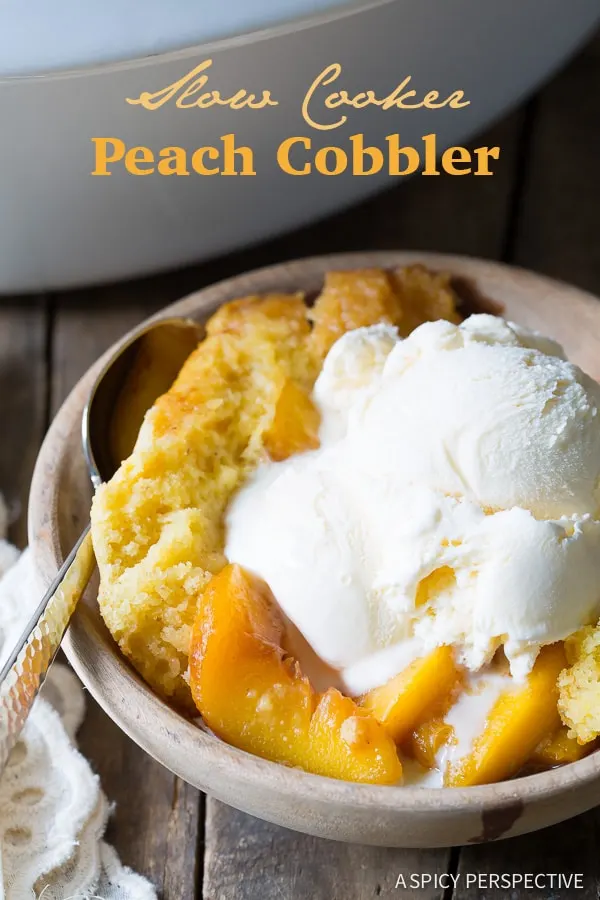 Gather up your fall peaches and toss them into the crockpot to make this sinfully delicious cobbler. It's peachy, it's sweet, and hopefully, it's covered in ice cream before you serve it.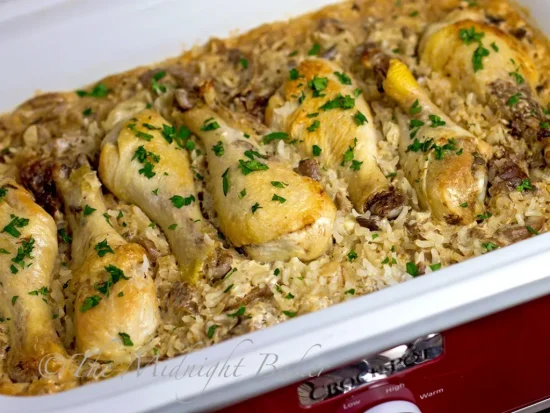 Tender chicken drumsticks on a bed of creamy mushroom rice? Yes, please! You'll love the flavor combos in this slow cooker dish. It's the perfect meal for a blustery fall day. Make up a double batch and freeze half for another meal.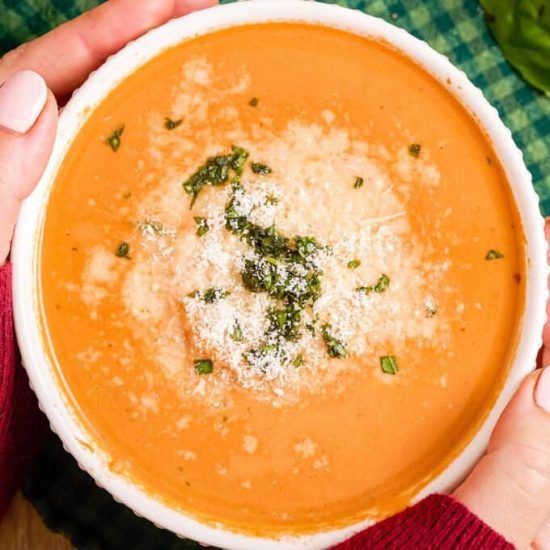 Tomato basil soup is one of my favorite meals. It's tangy, creamy, and loaded with the fresh taste of basil. Making a pot full of this soup during the fall months makes me think of the summer because I use preserved tomatoes from the year's garden harvest.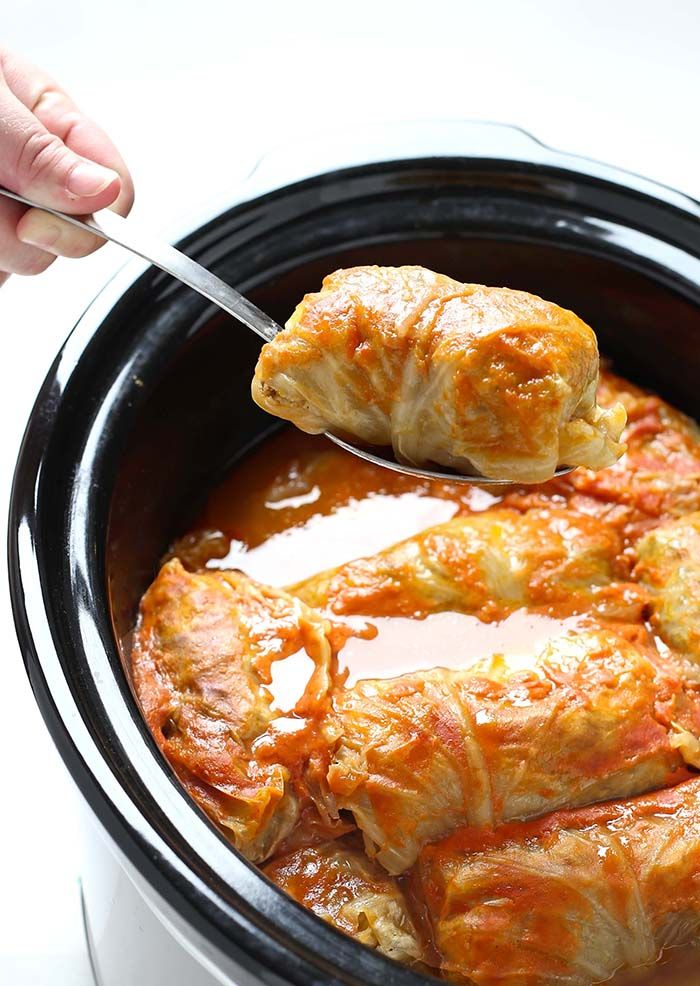 Slow cooker cabbage rolls are one of the best feasts to eat during the fall? Why? Because they are delicious! You can roll up your cabbage and meat, drop 'em in the slow cooker, and wait for the magic to happen. Yum.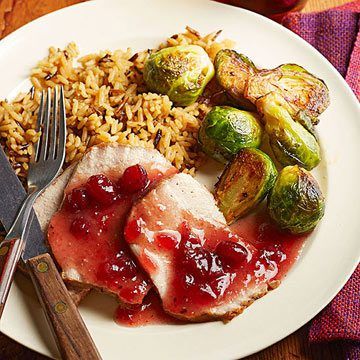 Experience the tang of cranberry sauce gravy over a tender slice of pork roast and your life will be complete. This meal reminds me of Thanksgiving dinner. I know that there isn't any turkey involved but there is just something about it. I guess it's because I'm insanely thankful to have such a delicious meal.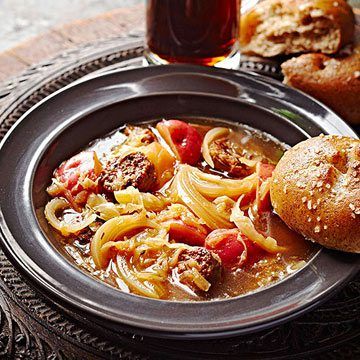 If you really want to get into the fall feasting spirit, make this yummy bratwurst slow cooker soup. It was quite a hit in Germany during Oktoberfest. Make it a hit in your home, too.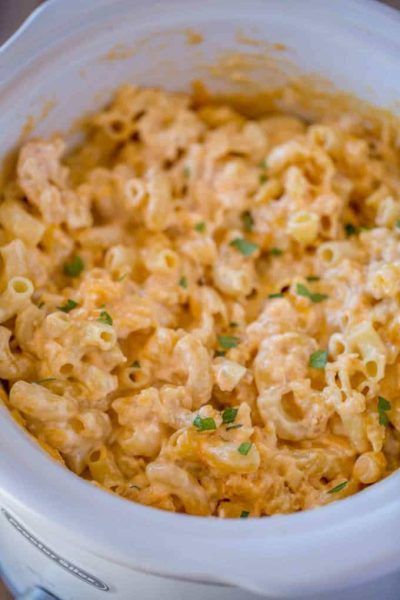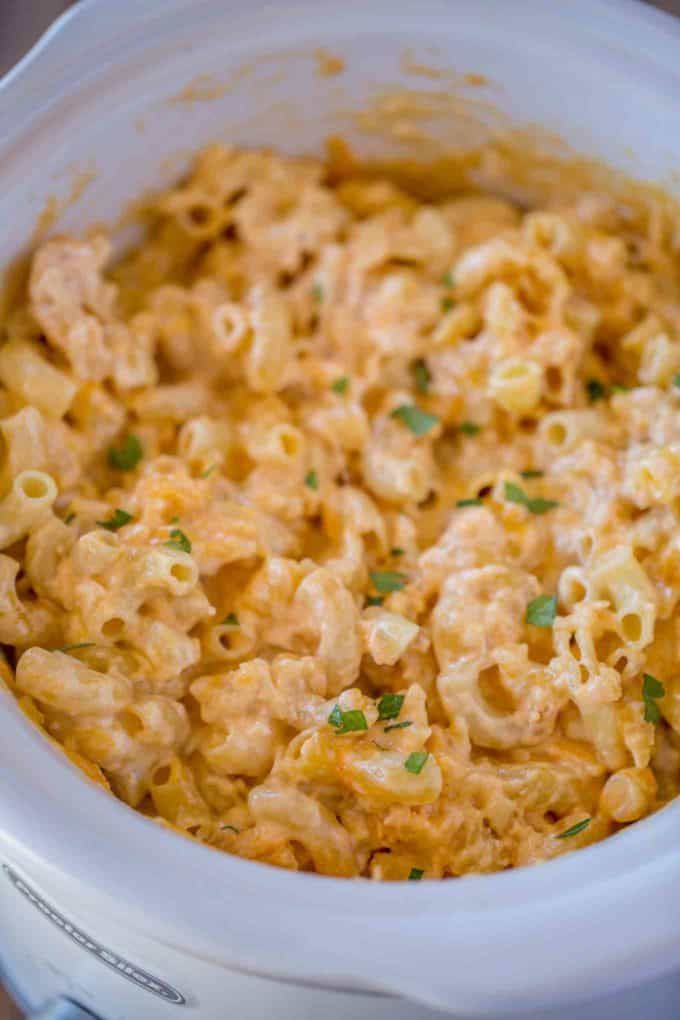 Fall is all about comfort food. I think we can all agree that macaroni and cheese are the epitome of comfort food. This deliciously creamy meal is cooked to perfection in the slow cooker. It comes out piping hot, cheesy, and pleasy.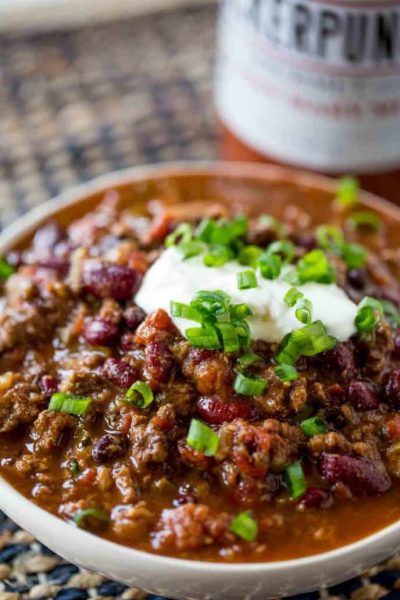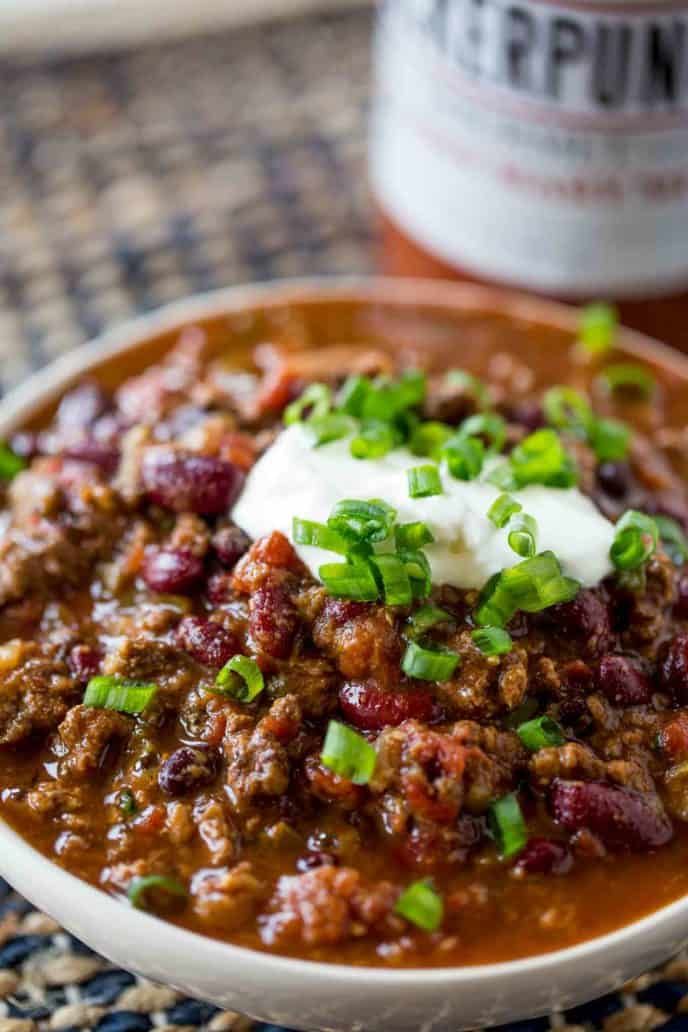 I can almost smell the chili cooking just by looking at this picture! The ground beef, beans, and spices mesh together like a match made in heaven. I like to serve this delicious slow cooker chili with cornbread, sour cream, and shredded cheese.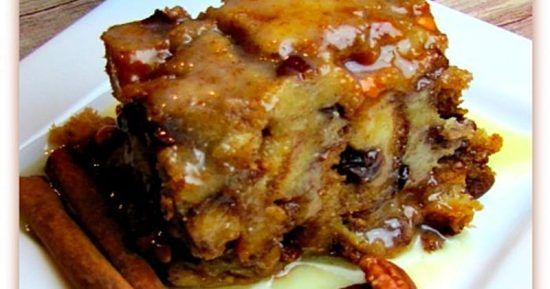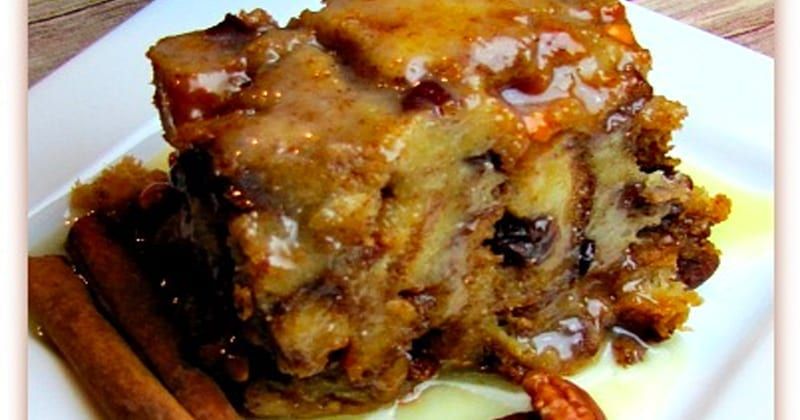 Mmm, bread pudding just hits the spot! Doesn't it? Normally, bread pudding can be quite a labor intensive when made the traditional way. However, when you make it in the crockpot, it's easy as a Sunday morning.
Serve this delicious dessert with coffee and a smile.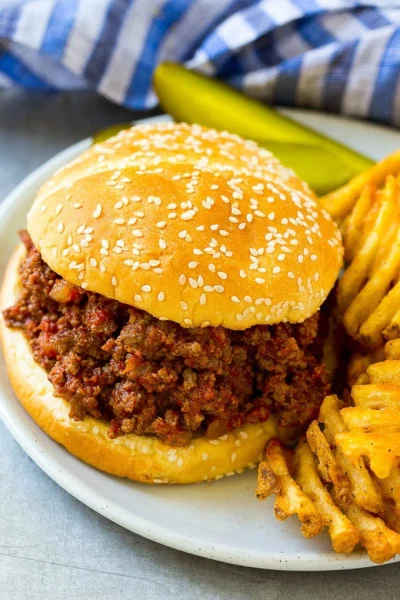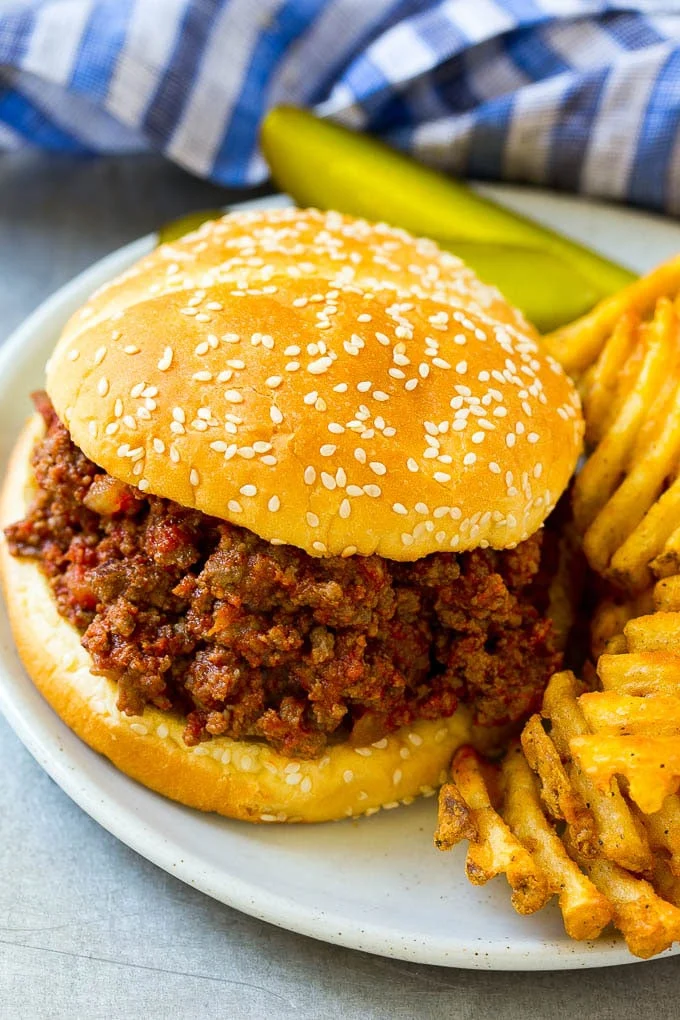 Slow cooker Sloppy Joes is the perfect food for football games, tailgate parties, and sitting around the campfire. This meal is easy to make and kids and adults love it, alike. You can't go wrong with a crock full of Sloppy Joe mix.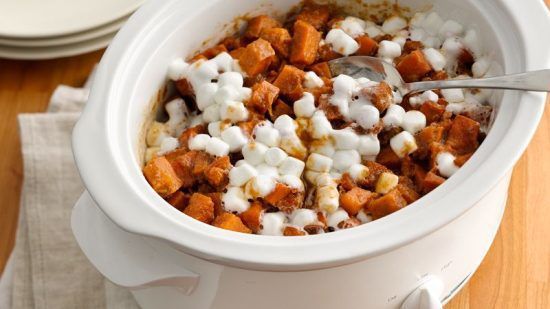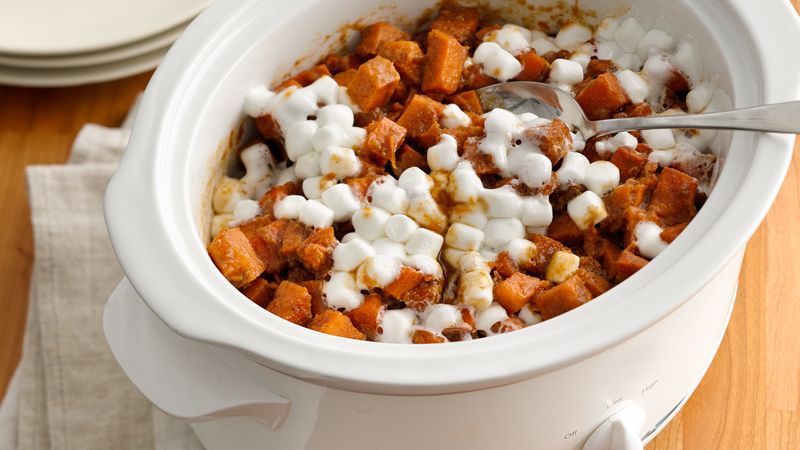 Sweet potato casserole is one of the sweetest things you'll eat this fall season. These yummy little orange spuds are dripping with butter, sugar, and marshmallows. Plus, they cook up to tender perfection in the crockpot.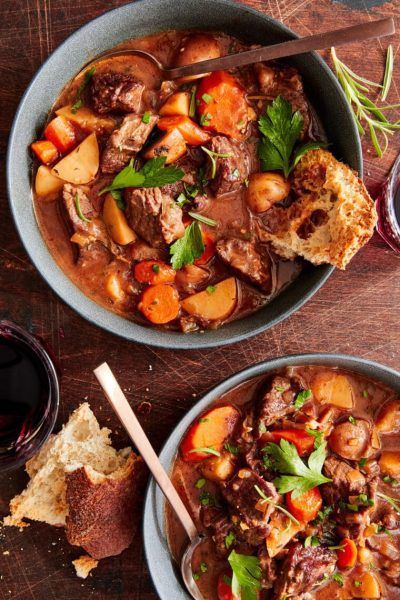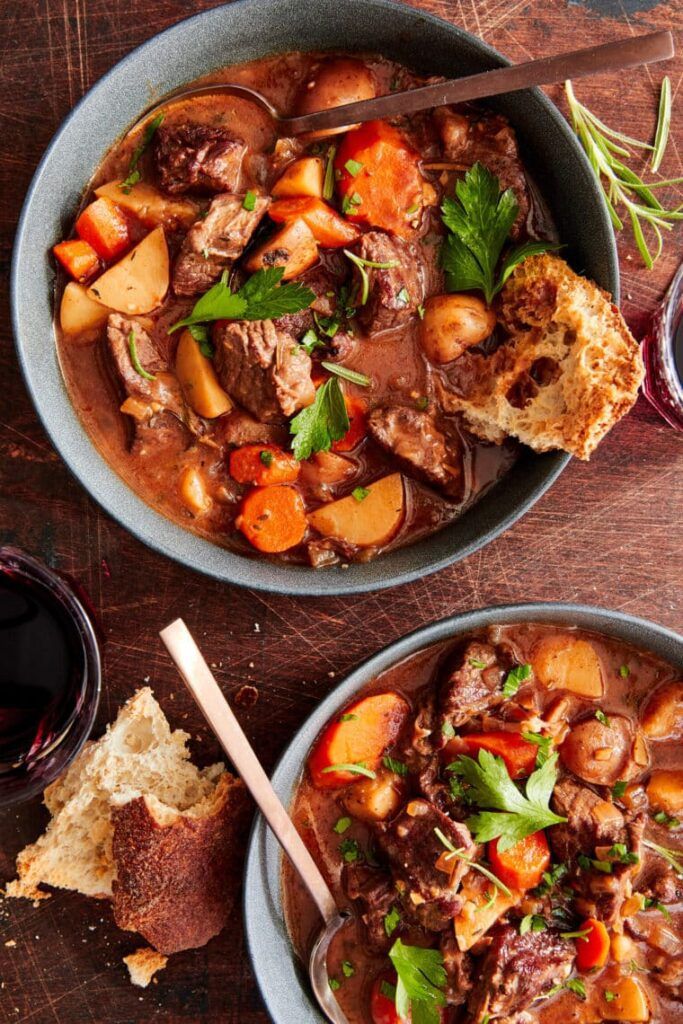 Beef stew in the slow cooker is one of the most heart-warming foods you can make. When the weather starts to get colder and the sun goes down sooner, make sure you have a pot of beef stew simmering on the counter. Enjoy this yummy feast with buttermilk biscuits.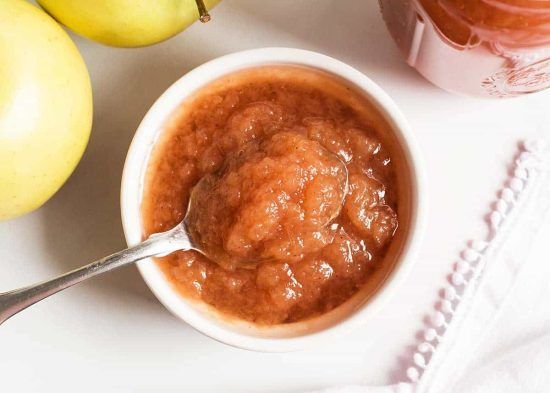 One of the best parts of the fall season is the apple harvest. With so many apples on hand, it is no wonder that folks like to make homemade applesauce. You can create jar after jar of this hearty sauce right in your slow cooker.
Applesauce is one of those delicious foods that can be eaten as a side dish, by itself, and it complements just about any meal.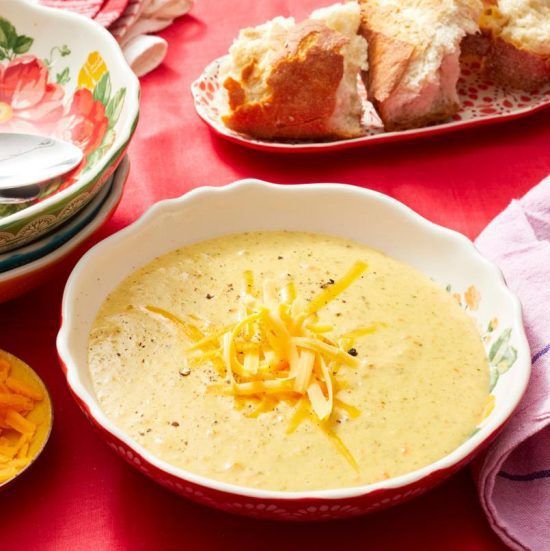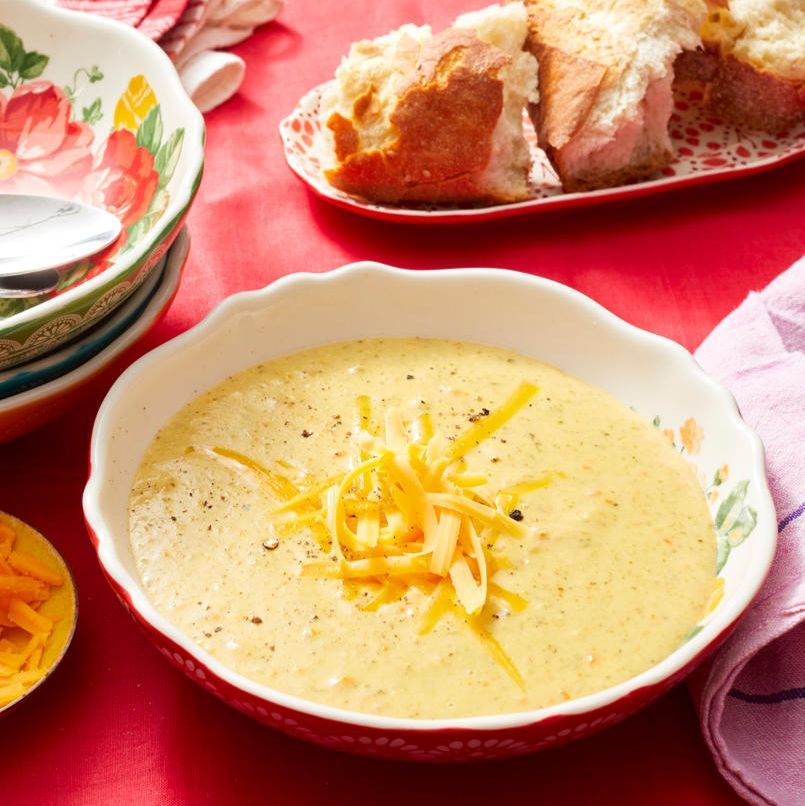 Cream of broccoli soup is something my mom used to make all the time when the air started to turn brisk. My siblings and I would get off the school bus and she'd have a giant kettle of the soup going on the stove. I make this traditional soup for my family now.
However, I make mine in the crockpot. It's a lot easier and it still tastes great. Just like mom.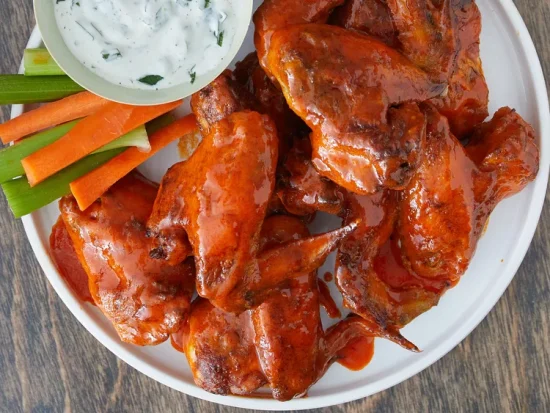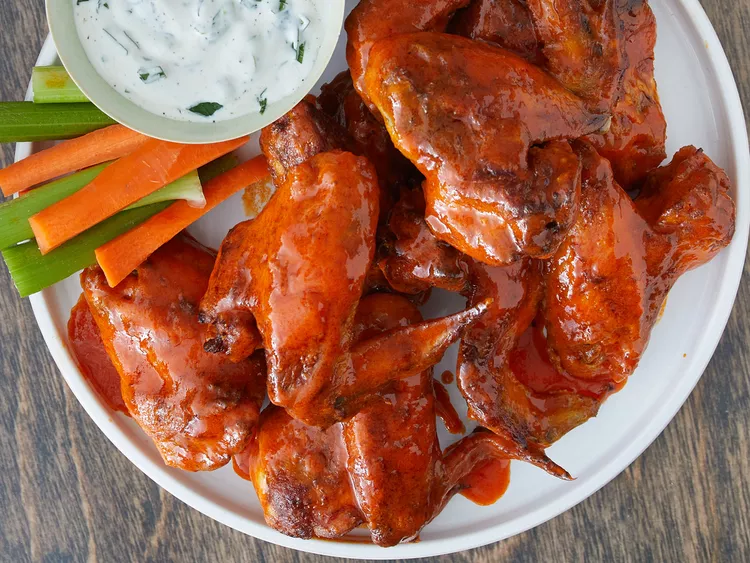 We all know that the fall season is football season, right? Even if you don't like watching grown men chase around a pigskin ball around a field, you probably know someone who does. So, naturally, we'd include a hot wind recipe on this list.
You can cook up some pretty amazing buffalo wings in your slow cooker. Guess what? You'll be glad that you did.
---
What Is Your Favorite Fall Slow Cooker Recipe?
I hope you found some amazing recipes or your slow cooker on this list of 27. From desserts to appetizers, there's a little something for all tastes. I have the entree recipes pegged that I know I'll be making very soon.
Which ones did you pick? Maybe you'll be making the beef stew with the applesauce as an aside. Mmm, that actually sounds really good! Or, you might be heading right on over to the desserts, eh? I know that cranberry cheesecake sure does look good. Whichever recipe or recipes you decide to make, please, let me know about them in the comments. Happy slow cooking!