Summer is the perfect time of year to try new BBQ recipes! I wouldn't call myself a "grill master" but you can't really go wrong with this easy Pineapple Teriyaki Sauce and Chicken Kebabs.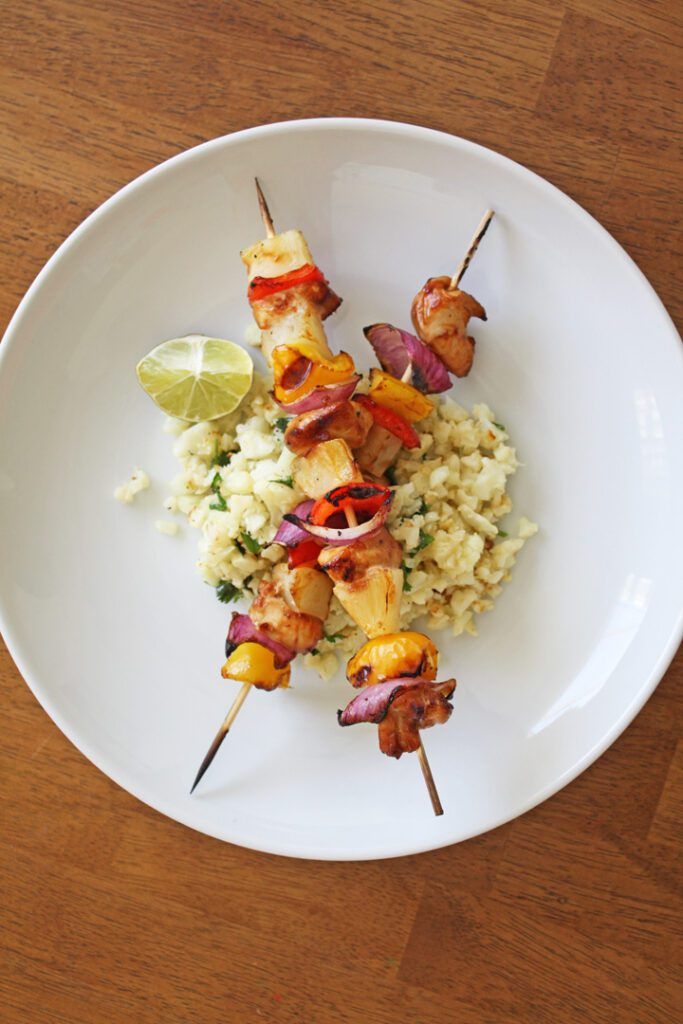 We've made this homemade sauce you can use as a marinade and dipping sauce.  Get creative and add your favorite grilling vegetables and meat.
Ingredients
Chicken
Bell Peppers
Red Onion
Pineapple Chunks
Salt
Pepper
Olive oil
Wooden Skewers
Homemade Teriyaki Sauce
1 cup water
5 tablespoons brown sugar
1 tablespoon honey
¼ cup soy sauce
1 clove garlic, minced
1 teaspoon sesame seeds
1 Tablespoon cornstarch
¼ cup water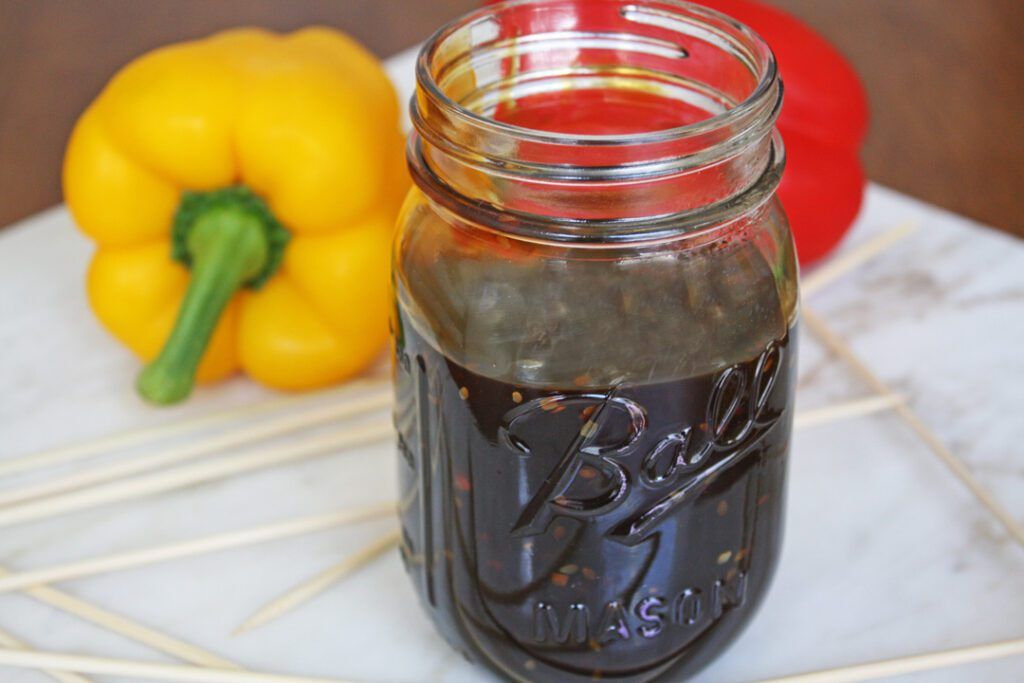 In a small sauce pan combine 1 cup water, brown sugar, honey, soy sauce and garlic. Mix over medium heat. In a small bowl combine cornstarch and ¼ cup water. Add to the saucepan and stir until sauce thickens. Once the teriyaki sauce is a good consistency remove from heat. Pour teriyaki sauce into a mason jar and store in the fridge.
Optional: Add 1 teaspoon of sesame seeds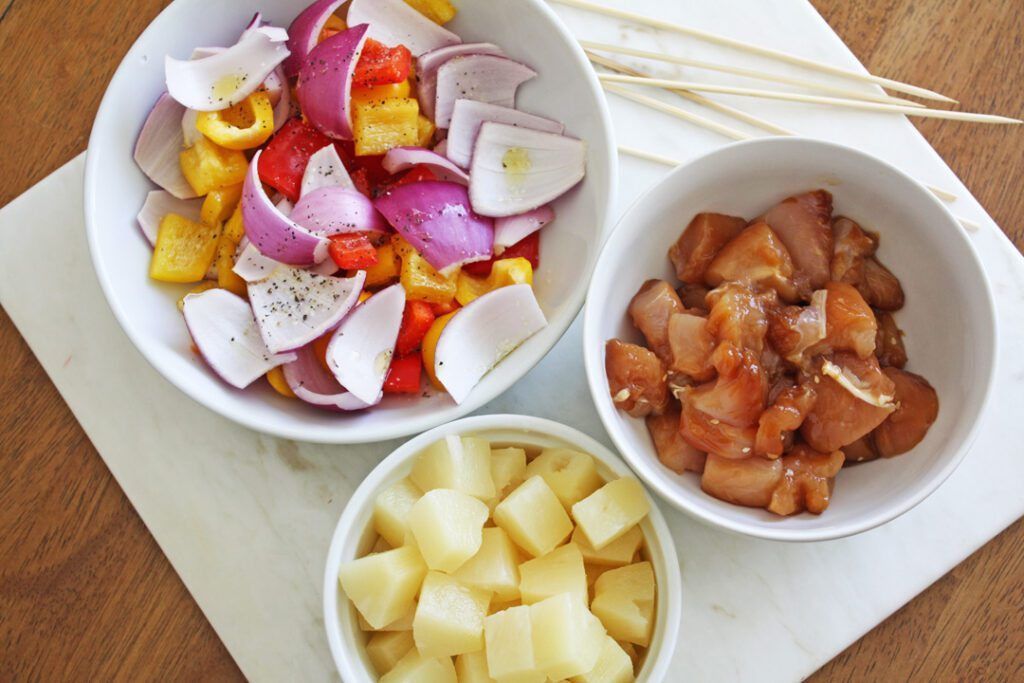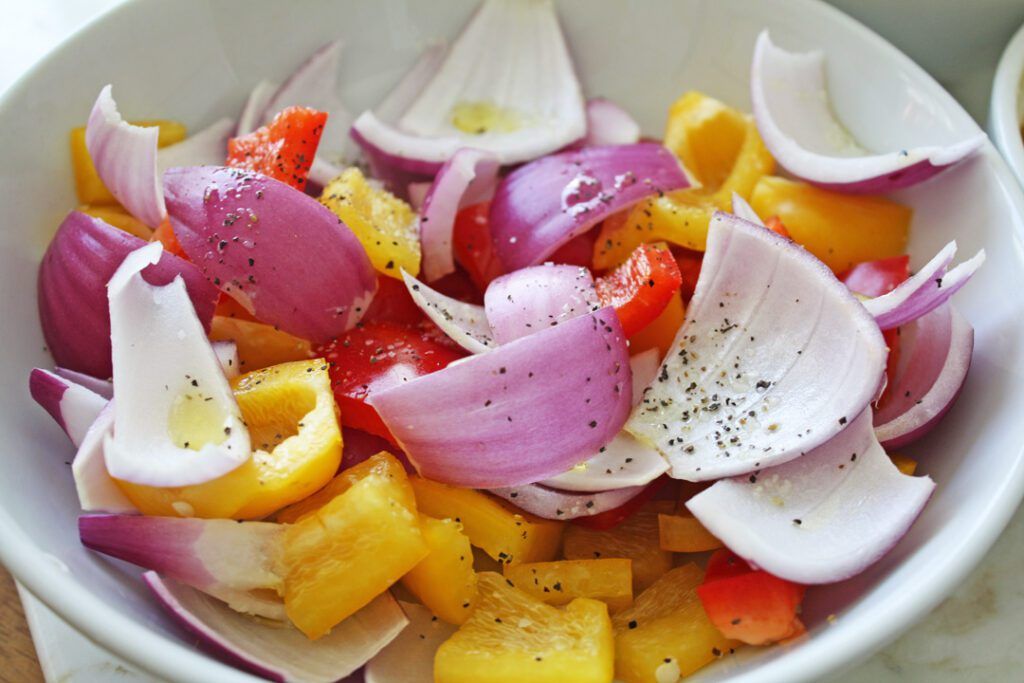 Cut chicken into cubes and marinate overnight in some of the homemade teriyaki sauce.
Chop the red onion and bell peppers into larger pieces and toss in olive oil, salt and pepper. Slide the marinated chicken onto the wooden skewer, then onion, bell pepper and pineapple. Repeat until the skewers are full.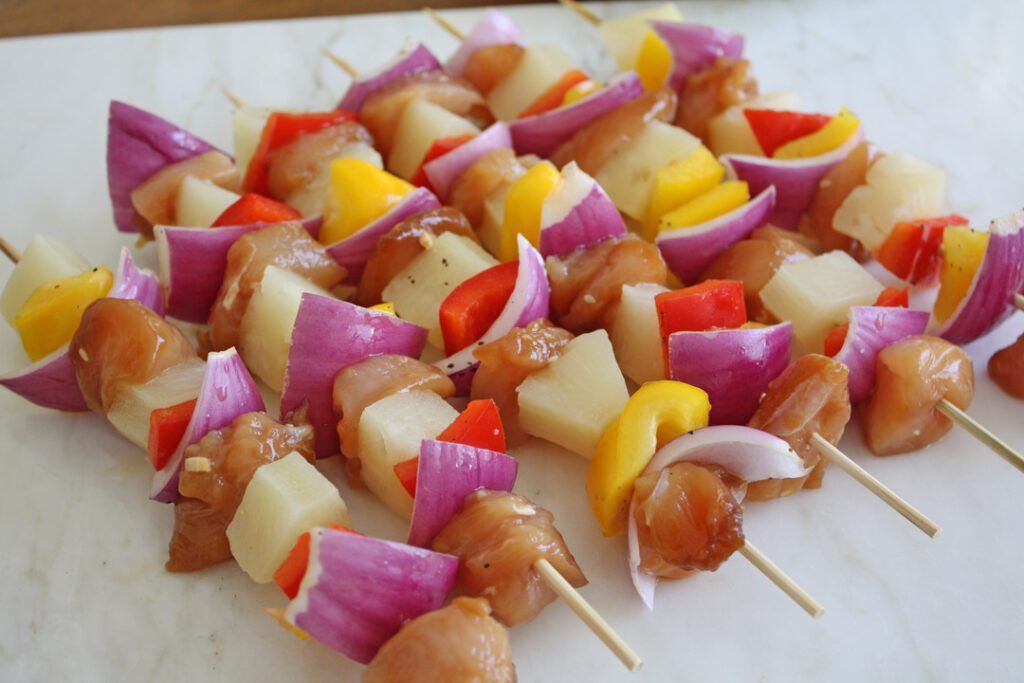 Place the skewers on the grill and brush with teriyaki sauce. Cook at 350℉ until chicken is cooked through. Rotate the kabobs halfway through cooking and basting with the sauce.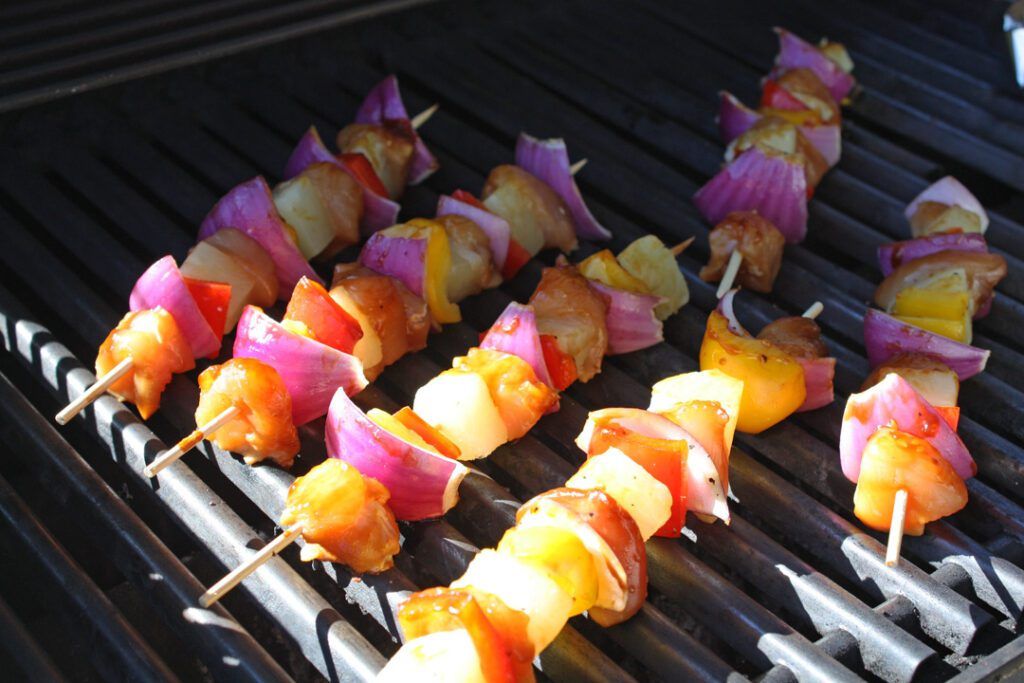 Any leftover meat and veggies you can wrap up in foil and place on grill too!
Serve kabobs with homemade teriyaki sauce and our cilantro lime riced cauliflower!  Do you have some delicious BBQ recipes? Share your recipes on the Ella and Annie Facebook page and/or tag #ellaandannie!
Happy Grilling!

---
If you loved this Teriyaki Sauce, you might also love these recipes:
Cheeseburger Muffins from Ella and Annie Magazine
Alaskan Cod Tacos from Ella and Annie Magazine
10 Salmon Recipes from Reasons To Skip The Housework
Grilled Vegetable Recipes from Reasons To Skip The Housework