If you're looking to add more Salmon Recipes to your meal planning, these 10 Salmon Recipes are all unique and flavorful – and since Salmon is so good for you, you're basically eating healthy in all of these recipes, so eat up!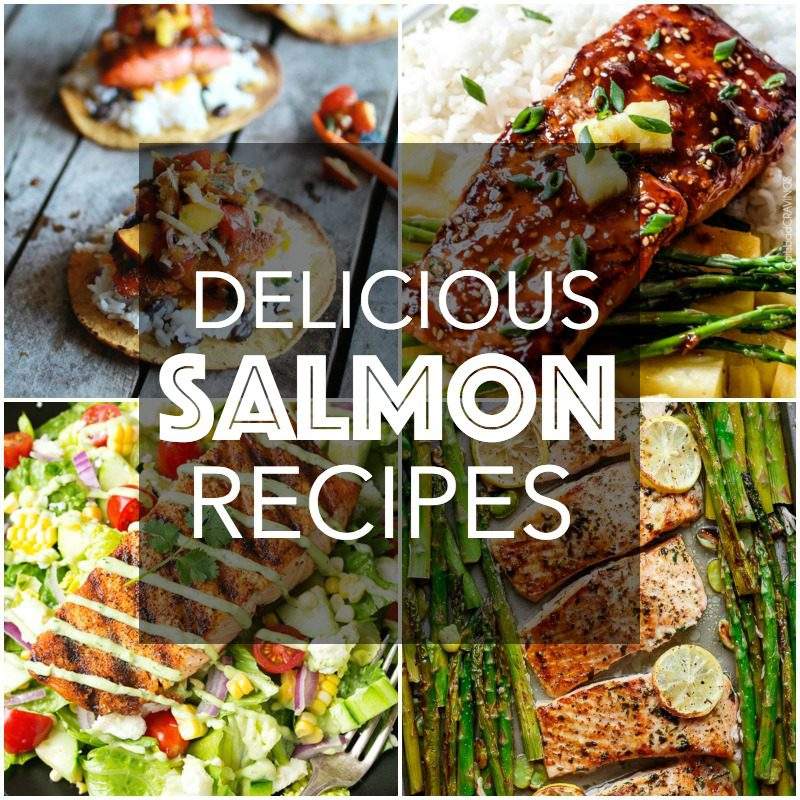 Salmon Recipes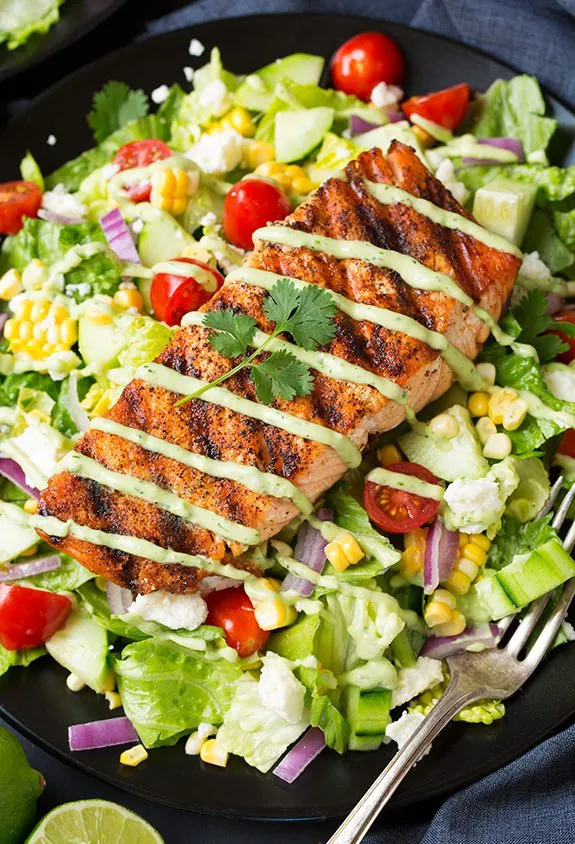 Mexican Grilled Salmon Salad from Cooking Classy is the perfect summer time meal idea.  Cool and refreshing with perfectly grilled Salmon!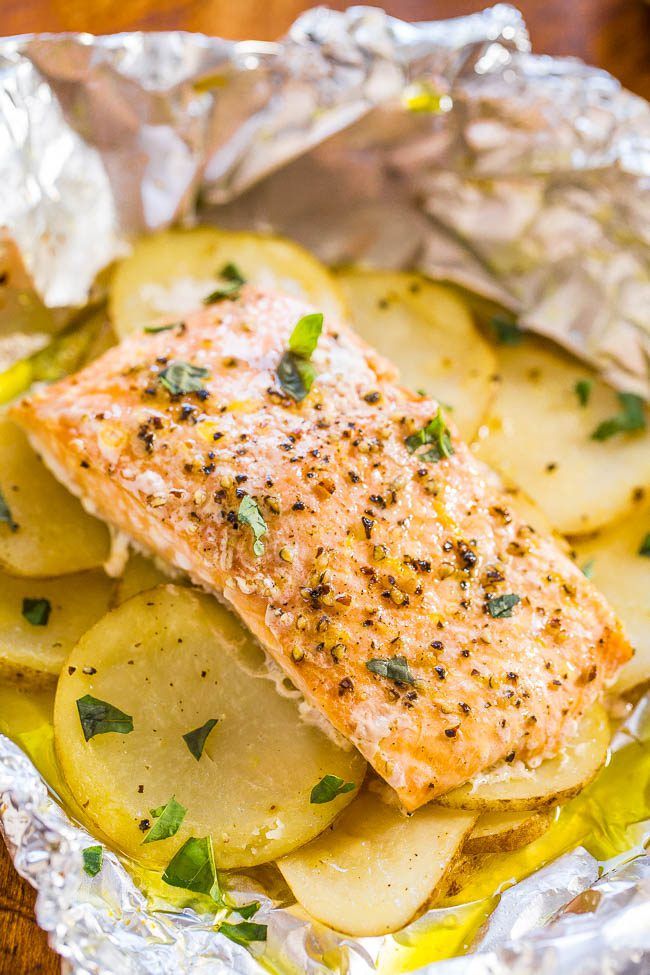 Salmon and Potato Foil Packets from Averie Cooks are easy to fix and forget – they'll be ready in no time!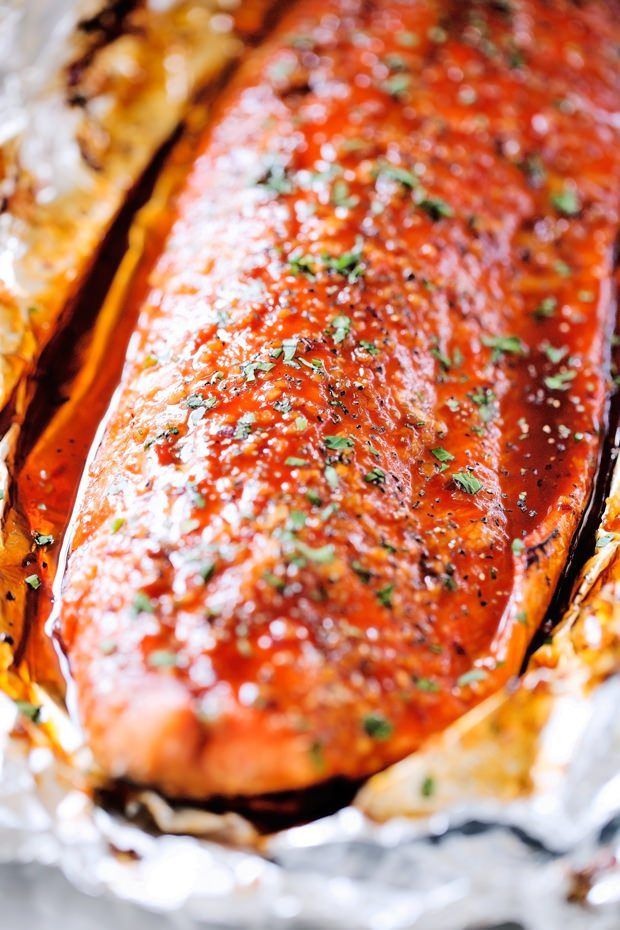 Firecracker Baked Salmon from Little Spice Jar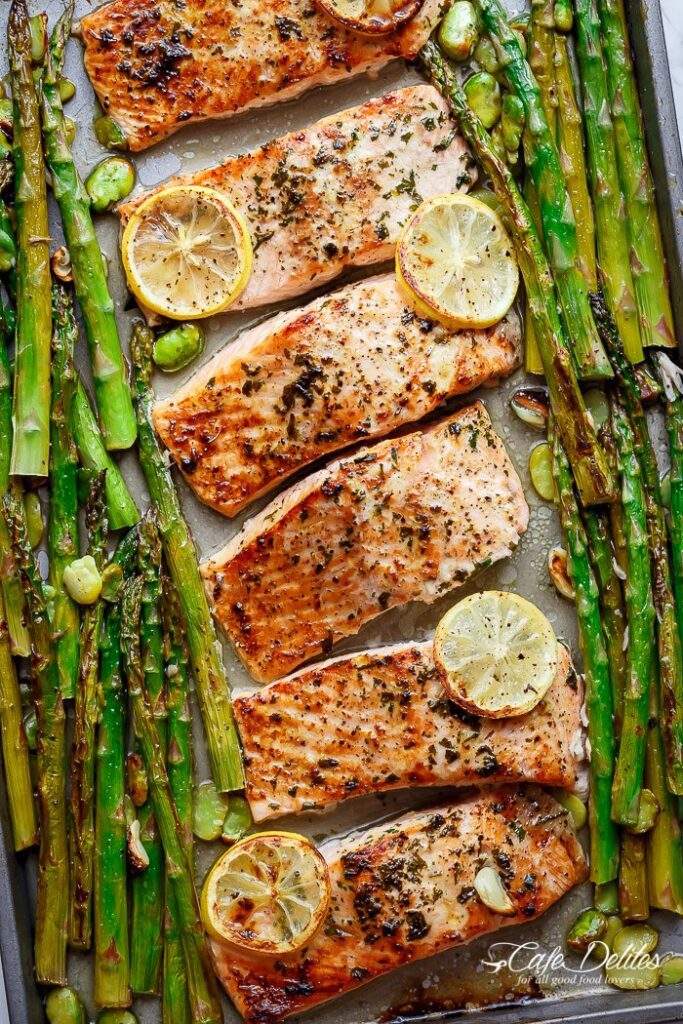 One Pan Lemon Garlic Baked Salmon from Cafe Delites is perfect with a side of asparagus!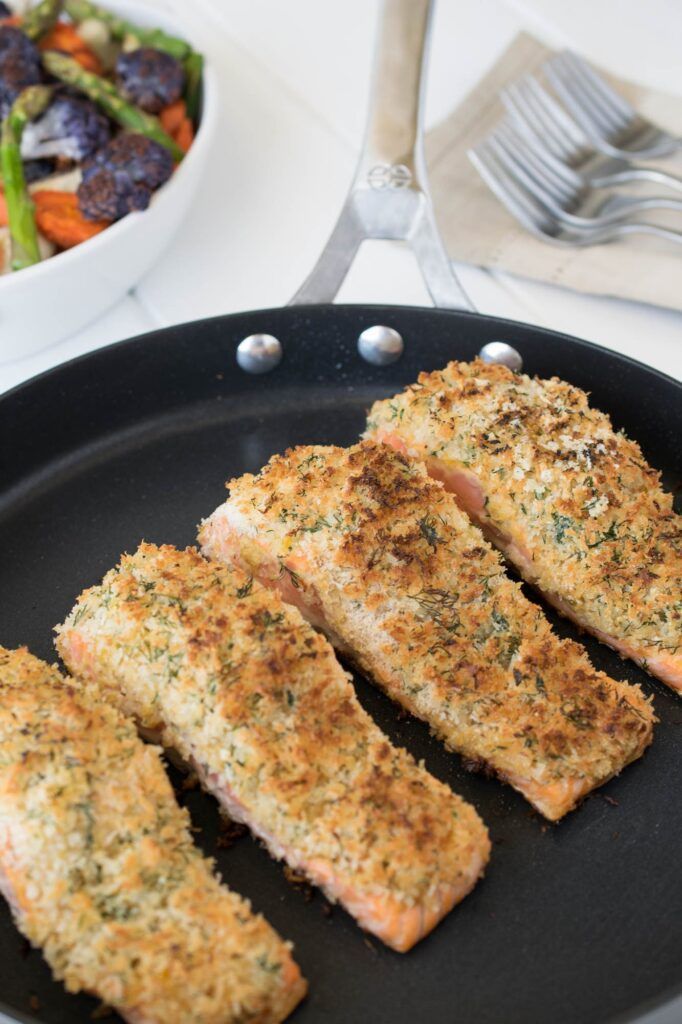 Culinary Ginger whips up a delicious Lemon Parmesan Crusted Salmon that is gourmet enough to serve for fine dining evening at home or a special event like an intimate dinner for someone special.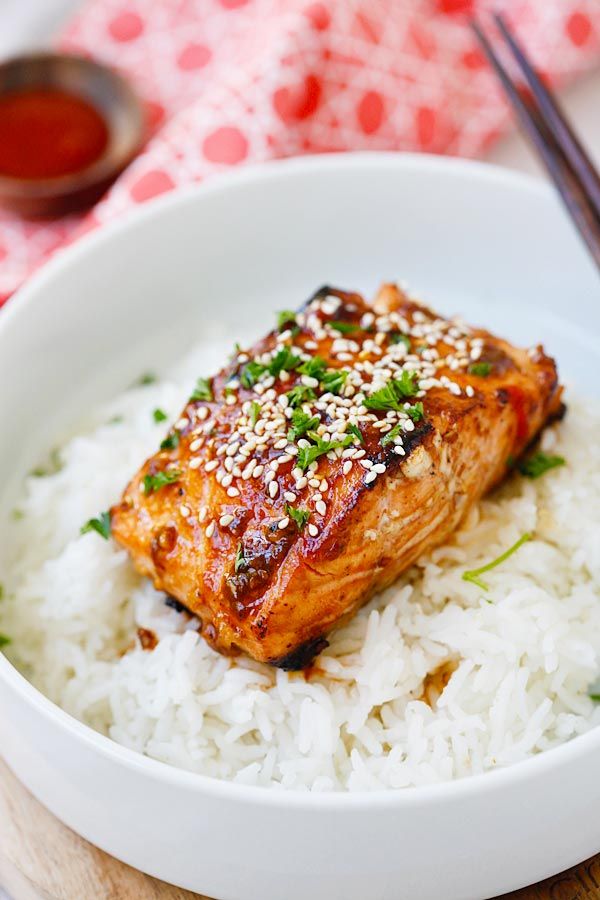 Rasa Malaysia cooks up a Sweet and Spicy Sriracha Glazed Salmon that the entire family will love (those that love spicy, at least!!)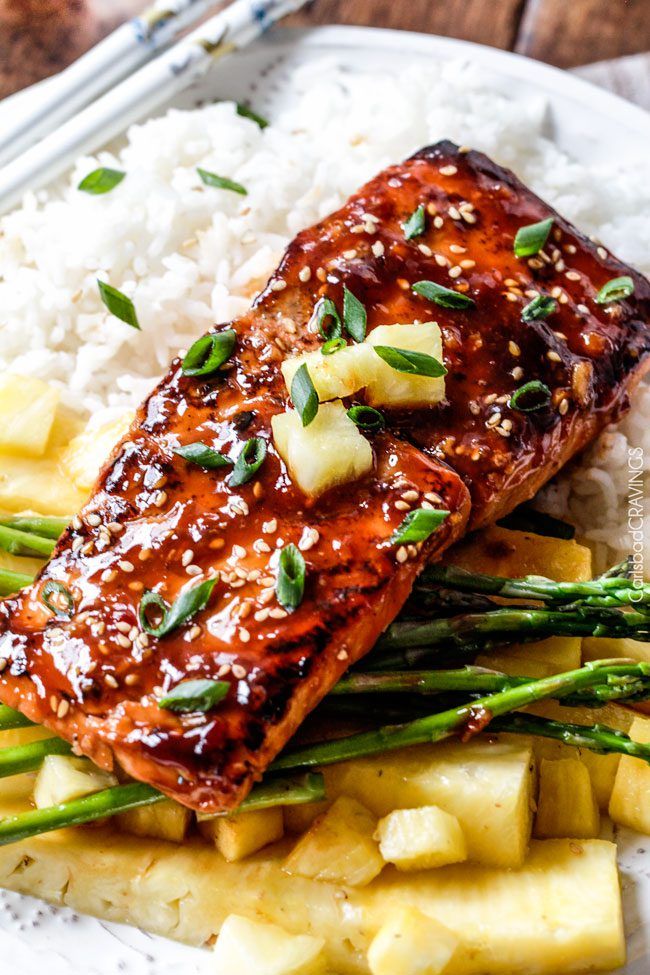 If you want some BBQ flavor, this Asian BBQ Salmon from Carlsbad Cravings has the flavors of Asian chili sauce, hoisin (like Asian BBQ sauce), and many other delicious flavors!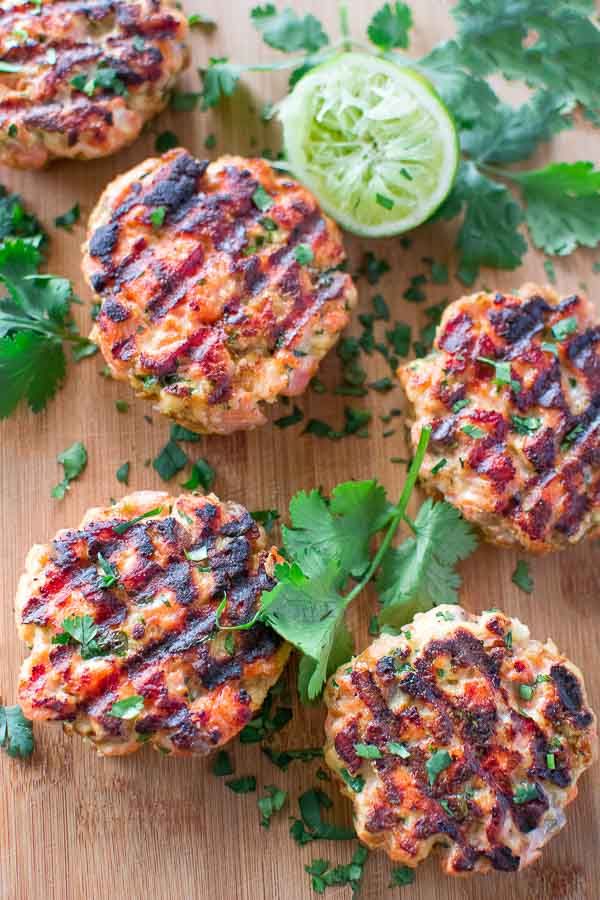 Salmon Burgers that can be served without a bun and a side of Avocado Salsa instead? Sign me up!  Grab the recipe at Cooktoria.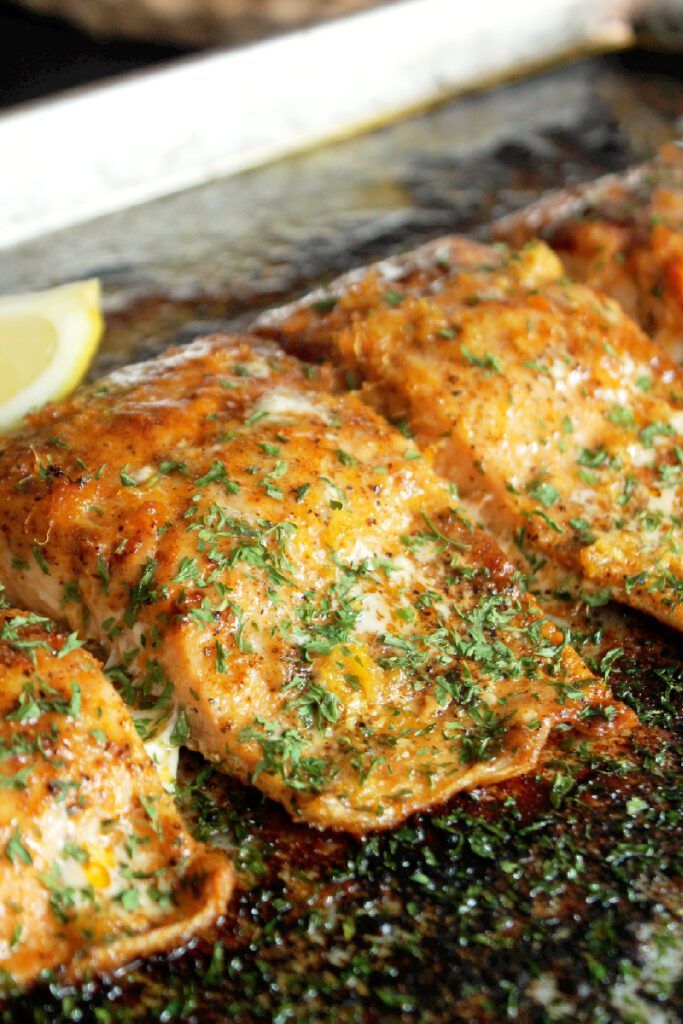 If you love Cajun, you've got to try Cajon Salmon from the Creole Contessa – this girl knows her Cajun – and I won't ever try the Cajun, so you'll have to try it and let me know how it goes!!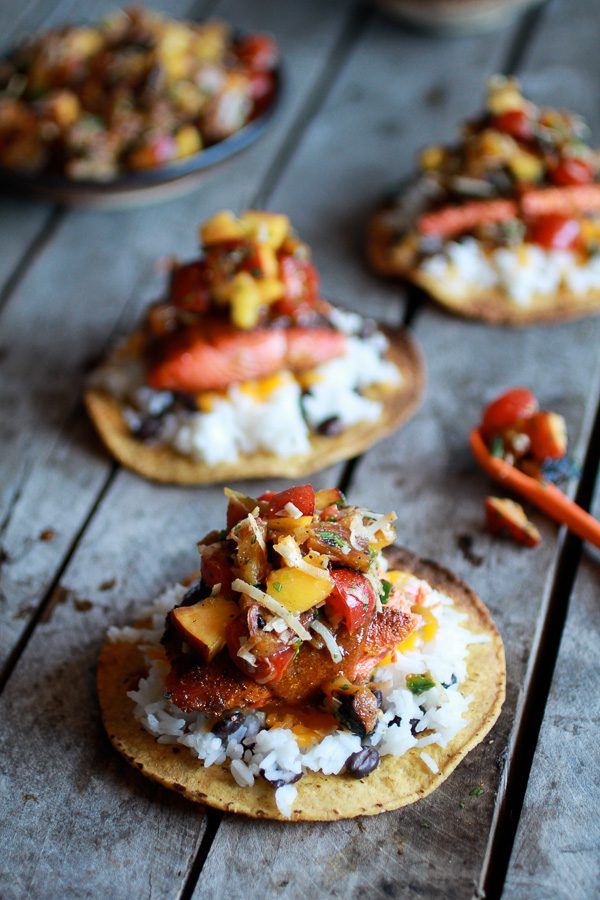 Half Baked Harvest turned up a Caribbean Jerk Salmon recipe and mixed it with a Mexican flair with these Caribbean Jerk Tostadas.
Do you enjoy cooking Salmon?  What are some of your favorite seasonings and sauces for Salmon?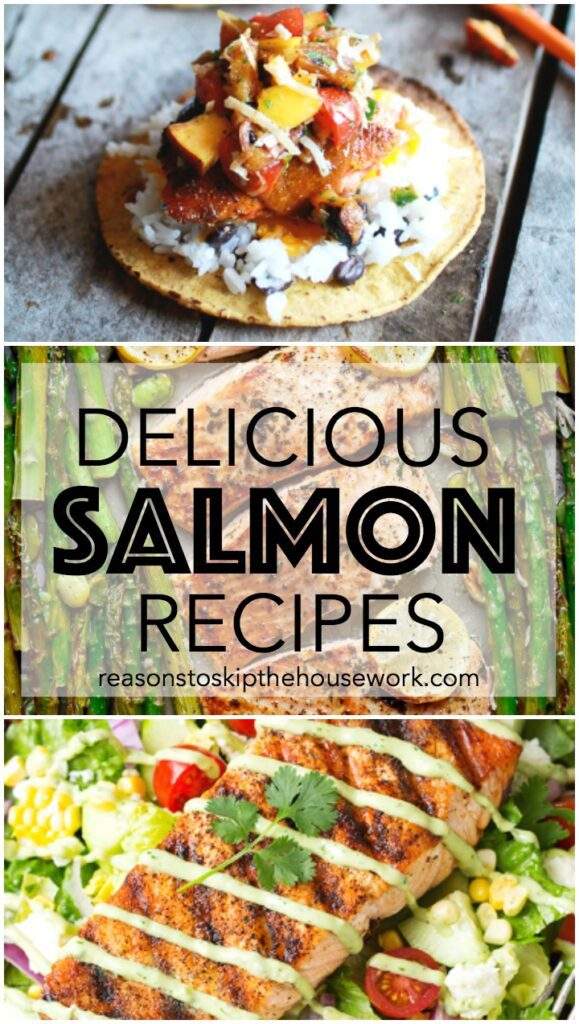 Did you like these Salmon Recipes?  You might also like…