Cauliflower Rice is all the rage nowadays and this Cilantro Lime Cauliflower Rice is such a great recipe!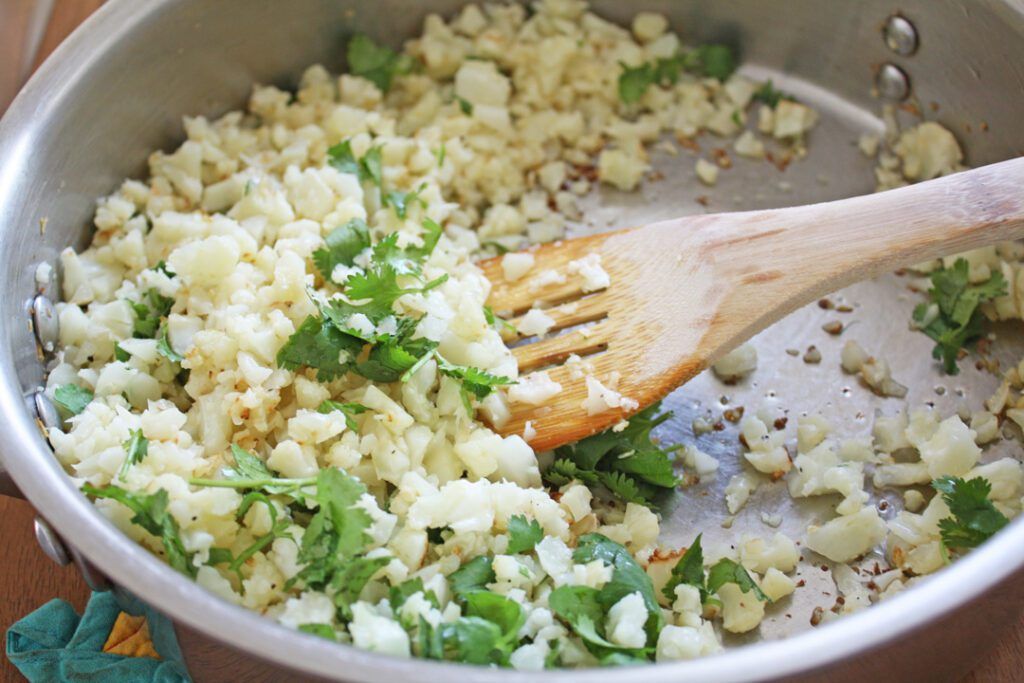 Cauliflower seems to be one of the most popular vegetables right now, wouldn't you agree? Cauliflower rice, tempura, pizza crust, alfredo sauce; cauliflower is everywhere!
I needed a side dish to pair with our chicken and vegetable teriyaki kabobs. I enjoy couscous but there are 176 calories in 1 cup! There are only 27 calories in 1 cup chopped cauliflower.
I love cilantro lime rice and have been looking for a low calorie and healthy alternative. Riced cauliflower is perfect; mild in flavor with good texture.
Why Cauliflower?
Low in fat, cholesterol, and calories

Excellent source of Vitamin C

Anti-inflammatory

Antioxidants

Cardiovascular Support

Digestive Support
Why saute versus boil the cauliflower?
There are certain nutrients in vegetables that are water soluble and dissolve when boiled in water. To retain the most nutrients cook without water. Baking in the oven or using a microwave a good alternatives to retain the most nutrients. 
Cauliflower Rice
Ingredients
½ Head of Cauliflower
Olive Oil
Garlic Cloves
Salt
Pepper
1 Lime
Handful Cilantro
Instructions
If you have a food processor you can place the raw cauliflower in the food processor and chop until you get fine rice like pieces. I chopped my cauliflower with a knife which worked just as well.
Place the riced cauliflower in a saucepan and drizzle with olive oil. Add a pinch of kosher salt and pepper. Chop 1-2 garlic cloves, finely chopped. Cook over medium heat until cauliflower is a golden brown.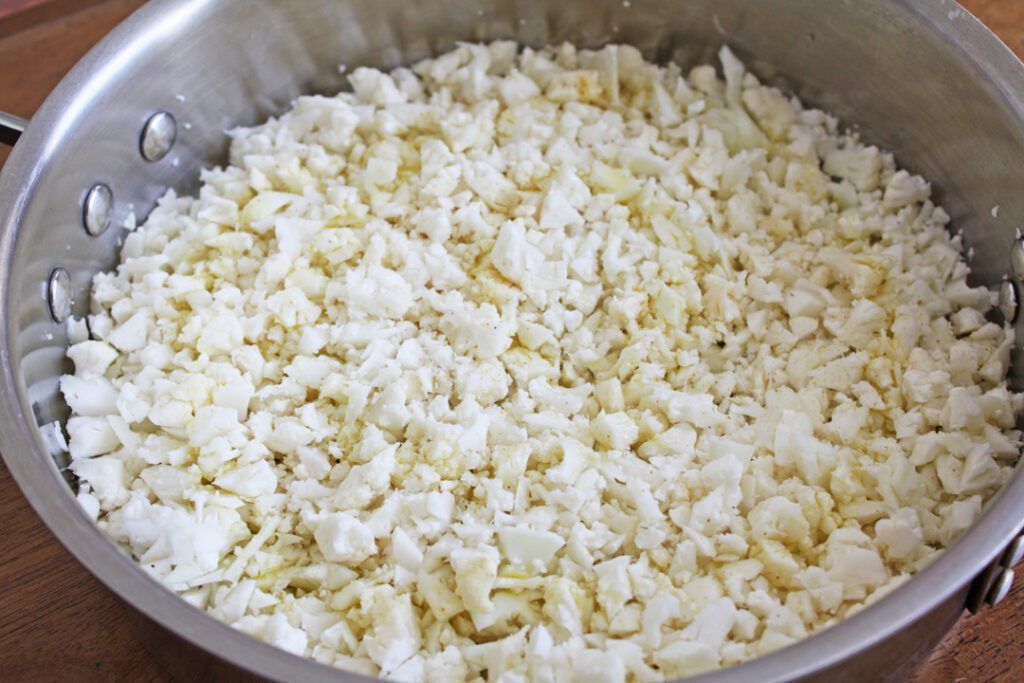 Rinse and chop the handful of cilantro. Remove the cauliflower from the heat and fold in the chopped cilantro. Squeeze the juice from one lime over the cauliflower. Mix to combine. Serve hot!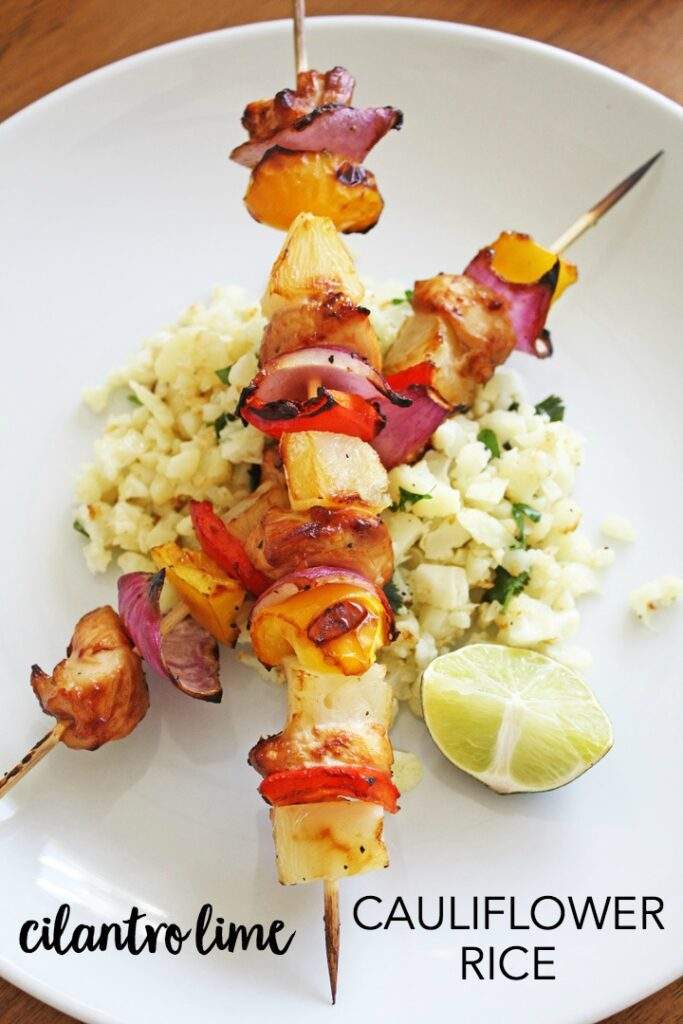 The cilantro riced cauliflower pairs perfectly with our homemade teriyaki sauce and chicken vegetable kabobs.
What are your favorite cauliflower recipes? Make sure to share on Ella and Annie's Facebook page and/or tag #ellaandannie. Happy cooking!
Like this recipe?  You're sure to also love these ideas from Ella and Annie:
Creole Alaskan Cod Tacos
Chicken Piccata