Whether you're making vegetables as a side dish or a main dish, Grilled Vegetable Recipes are great because of the variety of spreads, seasonings, herbs, and juices that can be used while grilling to help add to the flavor of the vegetables. Here are 10 Grilled Vegetable Recipes that will go along with any meal if you don't just eat them alone. Nobody will tell! Plus, they're veggies, eat as many as you want, when you want – your body will thank you!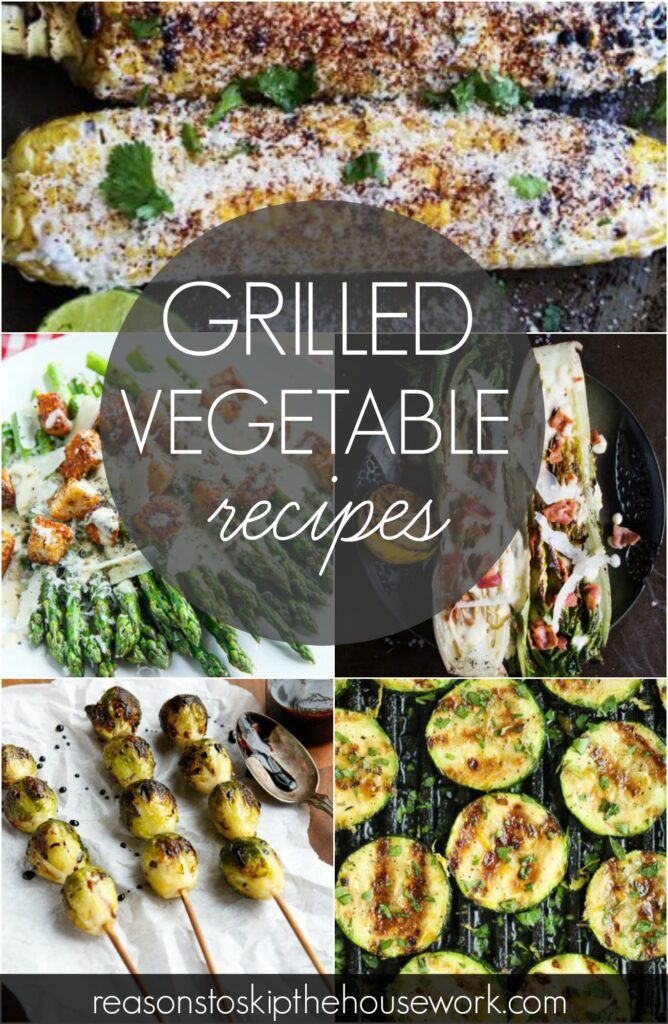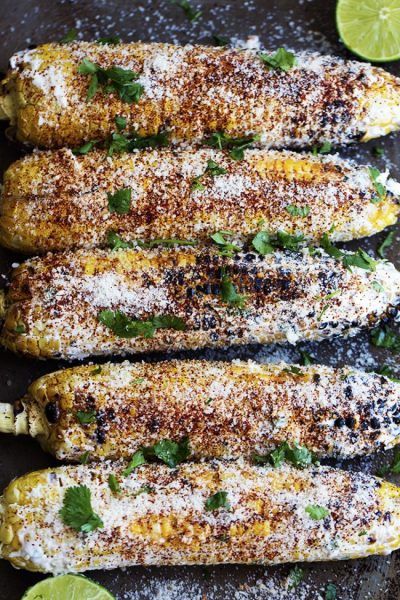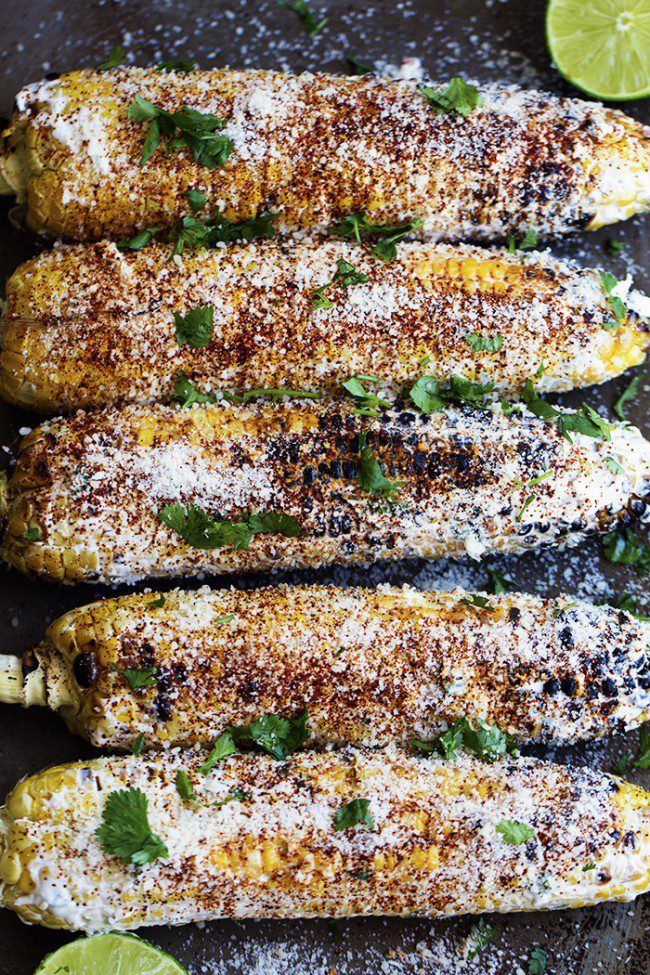 Grilled Mexican Street Corn
Grilled Mexican Street Corn from The Recipe Critic is the perfect addition to any BBQ or gathering. It's the best corn you'll ever eat.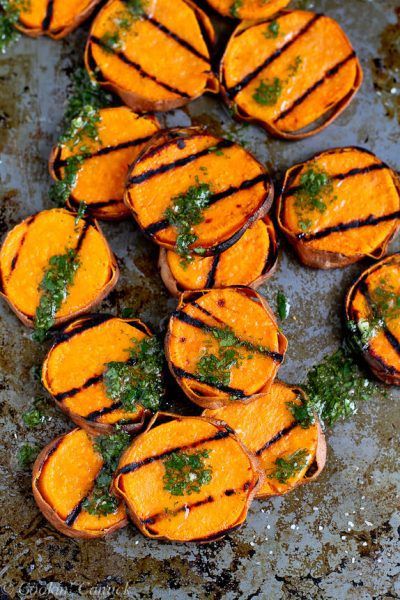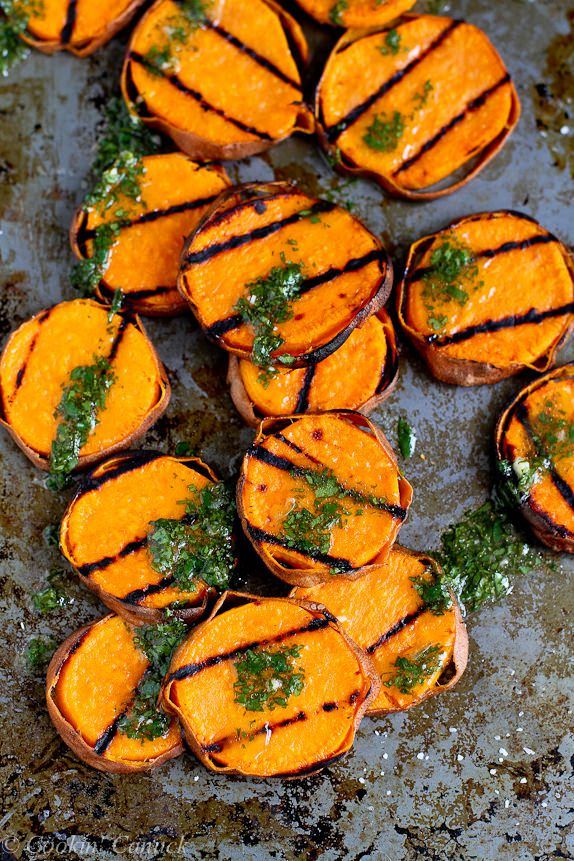 Grilled Sweet Potatoes
Grilled Sweet Potatoes are the perfect side dish, and the lime juice in the vinaigrette acts as the perfect foil for sweet and smoky potatoes. The Cookin' Canuck shows you exactly how to make this delicious dish!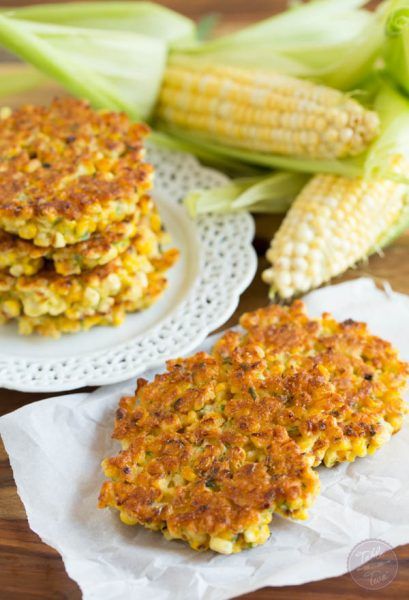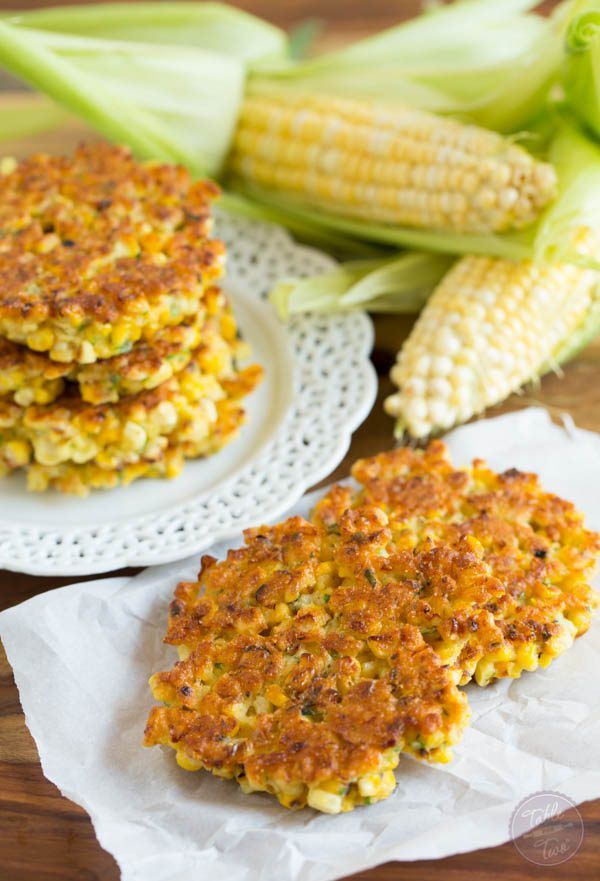 Corn Fritters
I would never have thought to grill Corn Fritters but Table for Two has the most amazing recipe that looks delicious!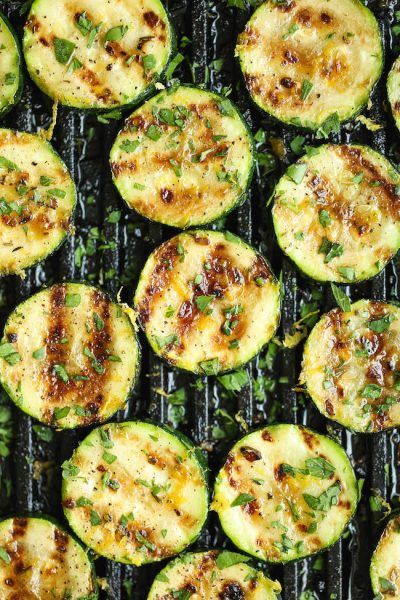 Grilled Lemon Garlic Zucchini
Damn Delicious has the best recipes and Grilled Lemon Garlic Zucchini is no exception!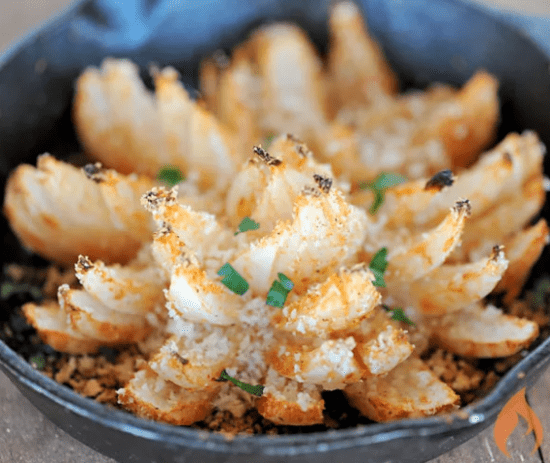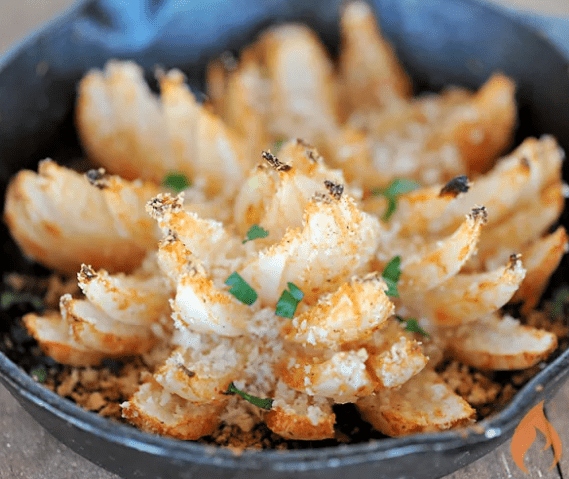 Grilled Onion
Are you kidding me? A Grilled Bloomin' Onion? I must make this recipe from Girls can Grill.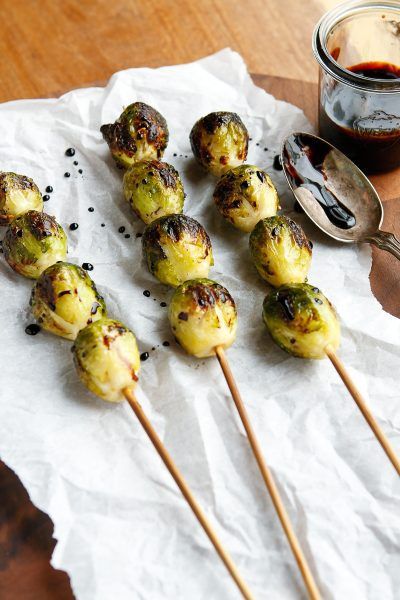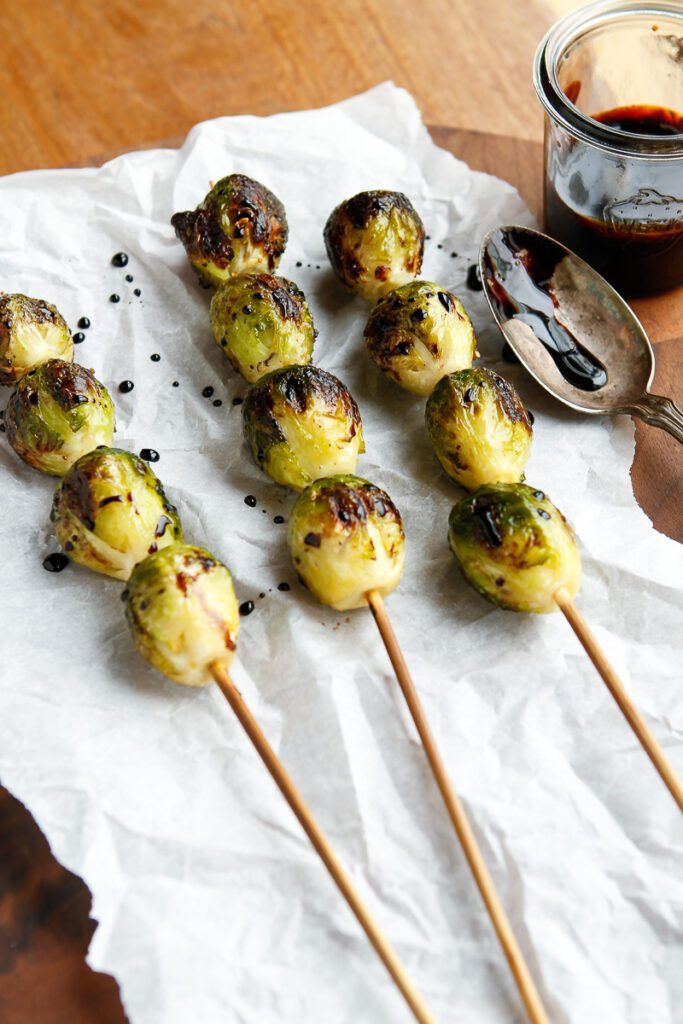 Grilled Brussels Sprouts
Grilled Brussels Sprouts are the way to go if you aren't sure if you like them. You know why? The Balsamic Reduction that's drizzled on at the end makes this a savory side.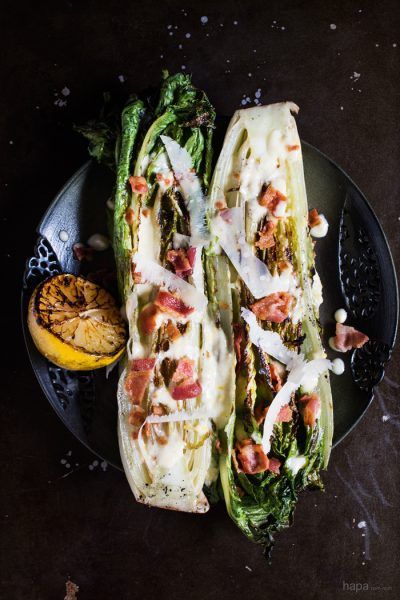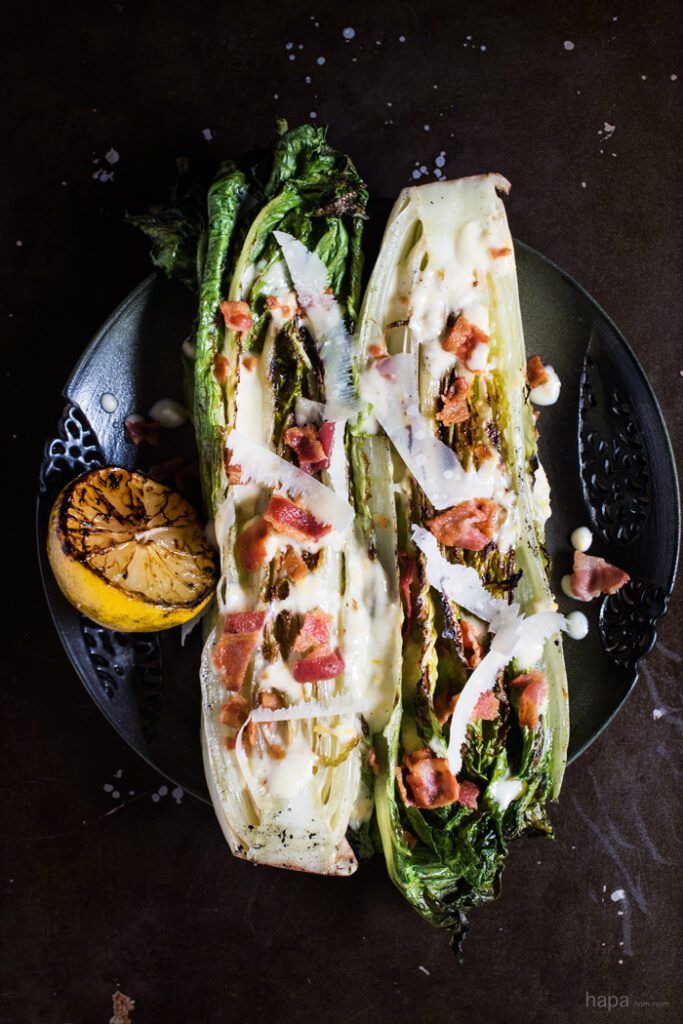 Grilled Romaine
Who knew you could grill up Romaine Lettuce and have an actual side dish? Grilled Romaine with Bacon, Parmesan,and a creamy lemon dressing is the way to go.. for sure!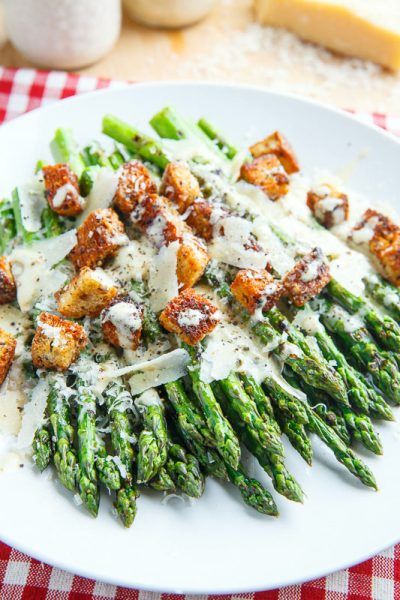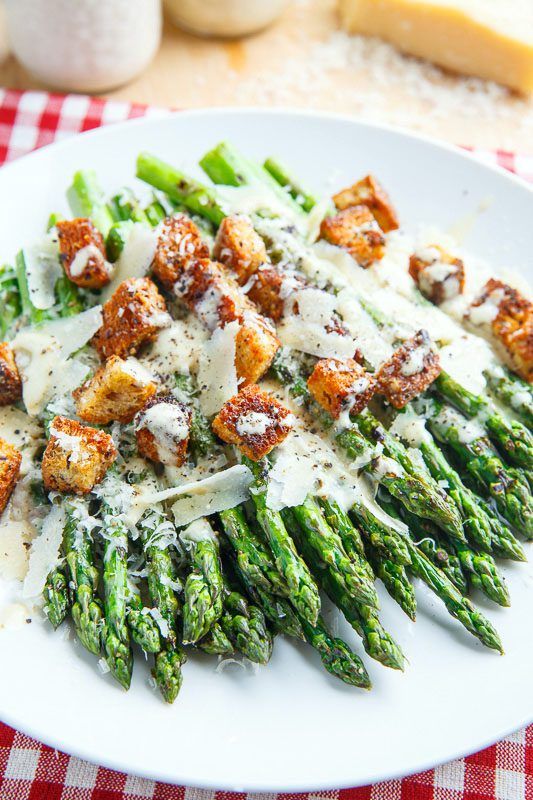 Caesar Grilled Asparagus
If you like Caesar Salad, you'll love this Caesar Grilled Asparagus recipe from Closet Cooking.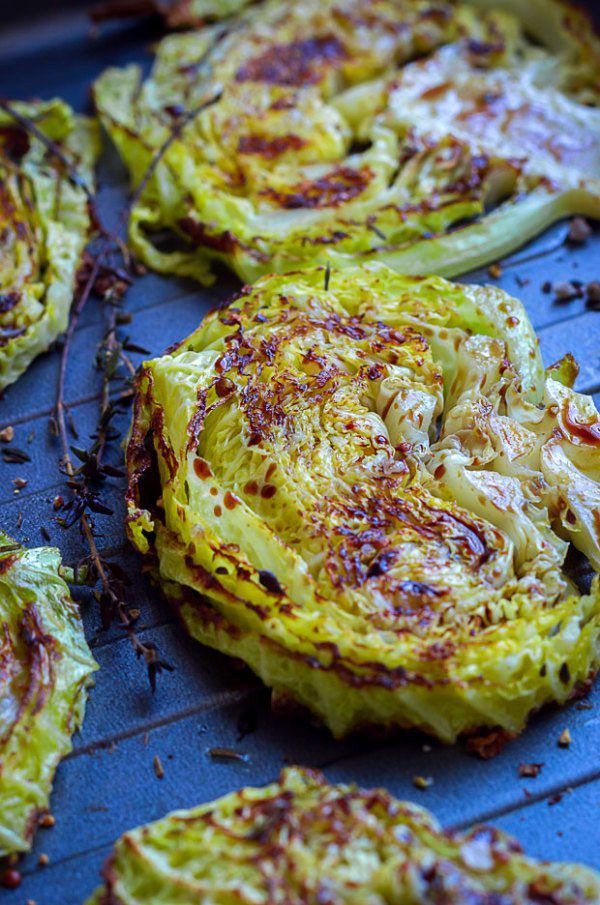 Cabbage Steaks
I've never had Roasted Cabbage Steaks, but they're a big thing I keep hearing about and these Cabbage Steaks from EatWell are the perfect starter recipe for this amazing side dish.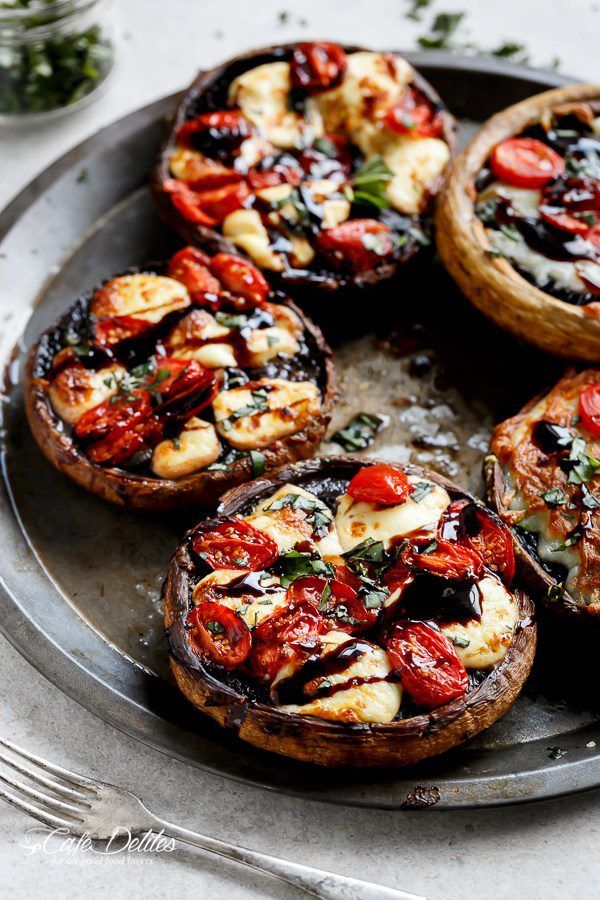 I'm a lover of Portobello Mushrooms because they're a "meaty" vegetable and can be made with so many great flavors! This Caprese Stuffed Garlic Butter Portobellos from Cafe Delites is one that can be both a side dish and the main meal! You decide, and either way, they'll be delicious!
If you've never grilled veggies because you really had no idea what you were doing, this great guide gives you all the advice you'll need. (via Southern Living)