When you gather all of the little ones in one location for your Thanksgiving and Fall Festivities, this Printable Harvest Bingo will be the perfect activity to have on hand.  With pictures instead of words, even the little ones can participate and the big ones can be teaching HARVEST vocabulary to the little ones as they search for certain words on their own boards.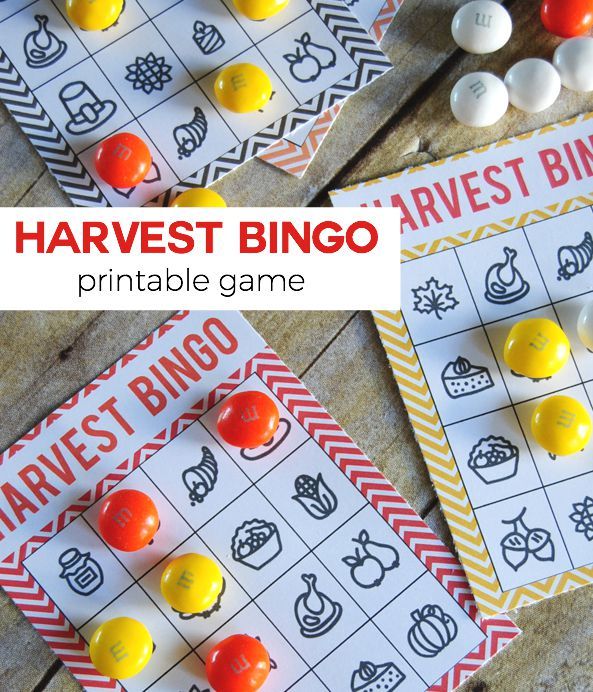 Use candy corn, M n M's, or even small pieces of paper to cover the spots on their boards until one person gets BINGO!  Then, wipe the boards and start all over.
 Perfect to have on the kid's table for the Thanksgiving Feast as well, it will keep them busy at least until the turkey is carved!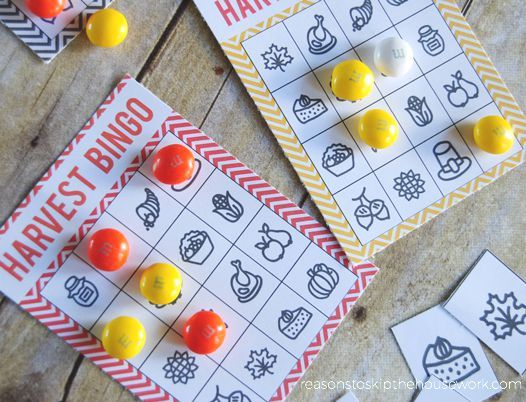 Last but not least, if you're traveling to your Thanksgiving meal this year, these boards are small enough to just toss in your purse and pull out on the plane or in the car – and can easily be put in a Ziplock bag for safe keeping!
Click the image below to download your own sheet of cards and caller's cards.  Each set has 4 cards and 1 set of caller cards.  Happy Harvest!