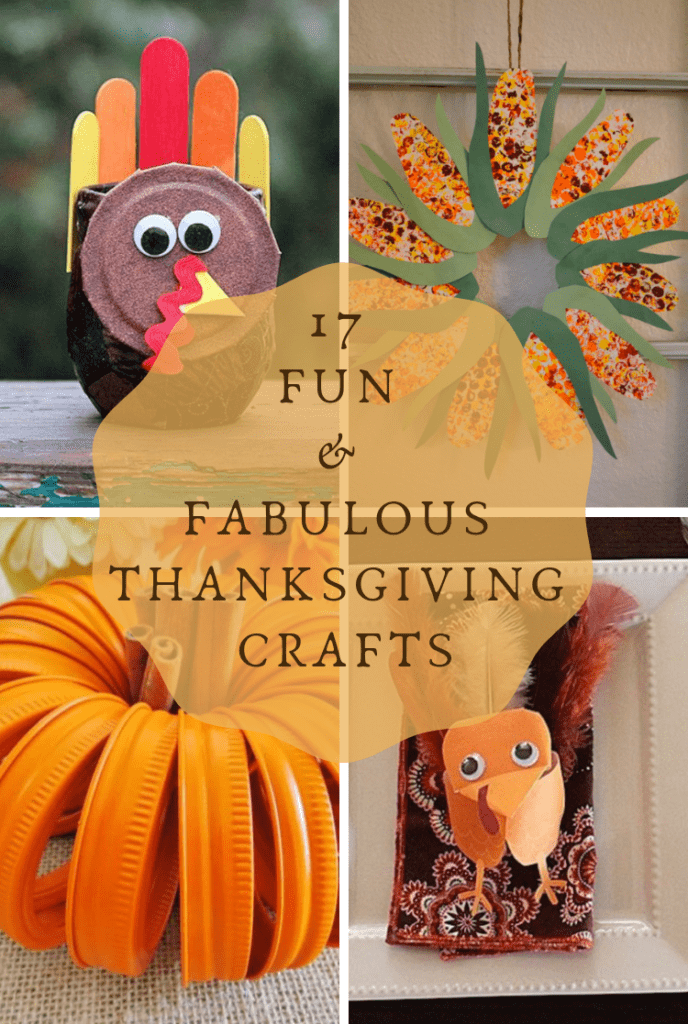 I love crafting with my kids, especially during the holidays. We usually host a big family dinner on Thanksgiving. With holiday dinners come lots of kids. They need things to do! so, I like to have a little table set up with craft supplies. You'll find 17 Thanksgiving kiddo crafts in this post. Hooray!
These craft ideas are perfect for making throughout the entire month of November. Nothing is cuter than having your Turkey Day decor be made by your kids. These crafts are meant for all ages. Shoot, I even enjoy making them.
Whether you're a homeschool family or a public school fam who is looking for creative things to do on the weekends, this post is for you.
Make a paper turkey hat or cornucopia for the holiday table. Whatever tickles your fancy. You and your kids will have hours of family fun making these Thanksgiving crafts.
So, are you ready to gobble your way to the list? Great! Let's get to work.
How adorable are these little turkey pudding cups?! These are so easy to make. If you are doing this craft with preschoolers you can easily pre-cut the piece out. Have the little one add a dab of glue to the nose and eyes and watch them easily stick them on.
When Thanksgiving is all said and done, your kids will have a fun pudding snack to enjoy. I love this idea because it gives the kiddos something to look forward to.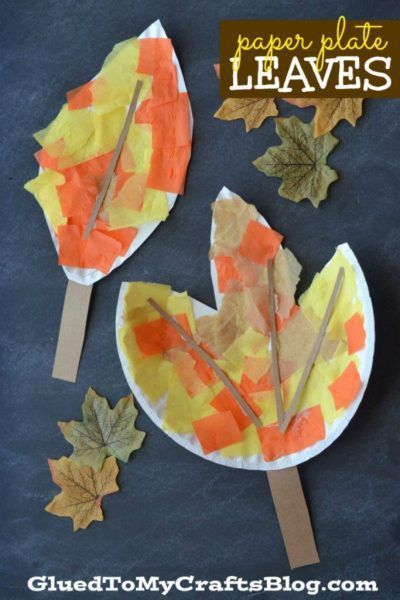 What a fun craft for kids of all ages! Have your children peek through the windows and see the changing colors of the leaves. Better yet, go on an outdoor adventure and see them up close and personal. Talk to your children about why the leaves change colors in the fall.
Doing this will give the kids inspiration to make their paper plate leaf creations. Use bits of orange, red, yellow, and brown paper to make the leaves. My kids and I have sprinkled gold glitter on or leaf creations and they turned out wonderfully.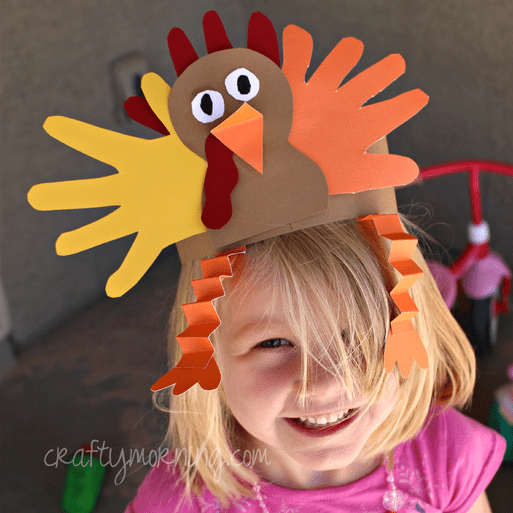 Nothing says, "Happy Thanksgiving" like a kid running around the table wearing a turkey handprint hat. Your in-laws and grandparents will get a kick out of it, for sure.
One of the best things about this craft is you get to preserve your child's little handprints as a memento to look back on. This project doesn't require much. You can simplify the process by cutting out the paper pieces before you start, especially if you are working with little ones.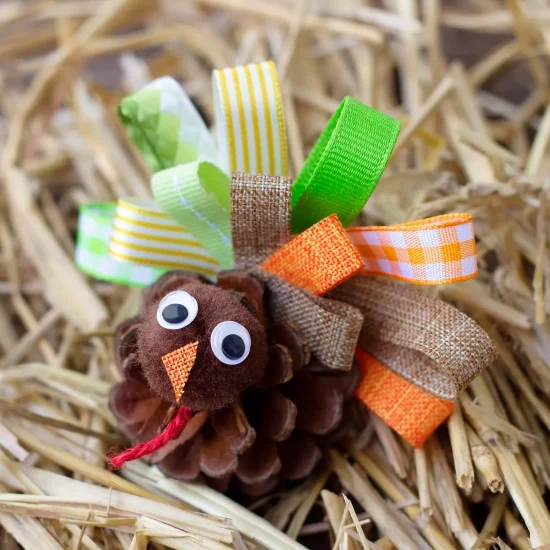 This is such a cute idea! I haven't made this craft with my kids yet, but I think this year we will go for it considering we have an abundance of pinecones in the backyard.
These little turkey pinecones would make adorable place settings on the Thanksgiving table. You can set one by each drinking glass. Then, your guests can take their turkey home with them. How fun!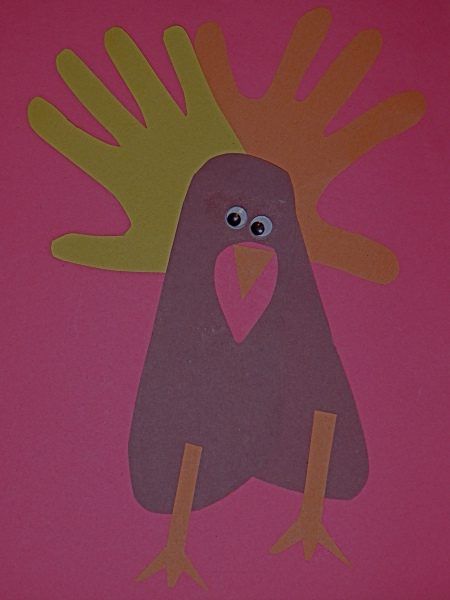 Here we have another hand-themed project. I absolutely love making crafts that involve my kids' handprints. Kids literally grow so fast. it's always nice to look back on these crafts and see how little their hands were.
Plus, grandma and grandpa love getting gifts such as these hand turkey crafts. Hang them up on the wall until Turkey Day and then send them home with the in-laws as a fun way of saying, "Thanks for coming to our home and spending Thanksgiving with our family".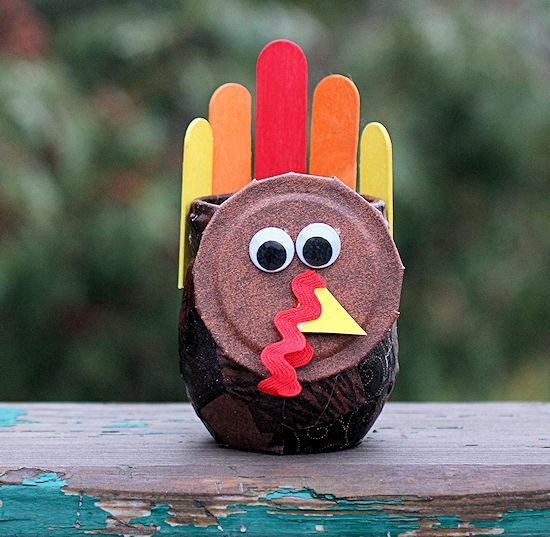 I think this mason jar turkey is probably my favorite craft on this entire list. For starters, I LOVE mason jar crafts. If you are a canner, like me, then you already have a bunch of jars laying around the house. So, no trips to the store or added cost. Yay!
This craft is a bit more advanced so smaller children will need extra help. It's a great way to get the big kids helping the littles.
You'll love setting these homemade turkey jars around your home as part of your holiday decor.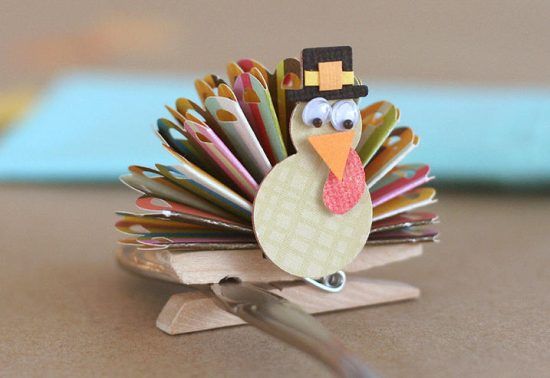 So, you can't actually wear this pilgrim hat but you can ues it to store things in. Ask you can see, crayons, pencils, pens, all sorts of office supplies make a wonderful fit.
This is the type of craft that kids can make and then you can bring it out, year after year, as part of your fall decor. Maybe mom or dad would like it on their desk during the Thanksgiving season? So many possibilities!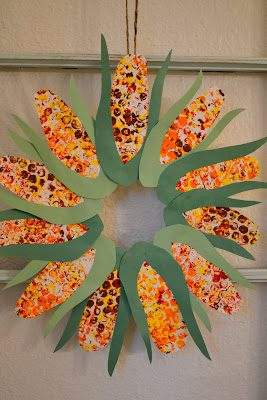 This corn wreath is stunning! And guess what? You get to use bubble wrap to make each kernel look like the real deal. I don't know about you guys, but my kids and I had a hard time not popping the bubble wrap. Haha!
These wreaths look so cute hanging in the dining room, on the front door, and just about anywhere you want to spread Thanksgiving and harvest cheer.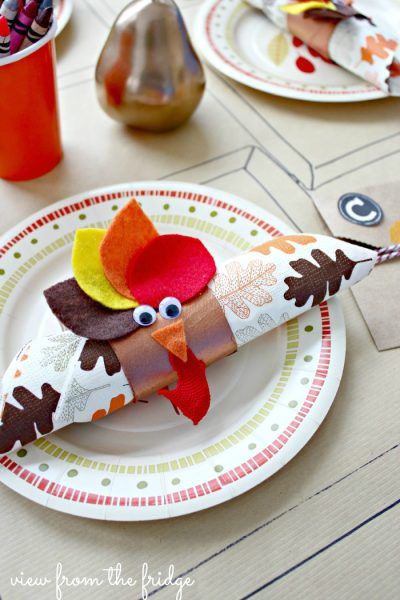 Are these not the cutest things you've ever seen? Friends and family will be flipping out over how creative you and your kiddos are when they see these homemade napkin holders on their place setting.
The blogger that created this happy little turkey napkin holders put them at the kid's table so that the children had something fun to look at while waiting for the pumpkin pie.
I'm an adult and I need something like that 🙂
These are a lot simpler to make than one would think. Plus, they are super "handy" to have around on Thanksgiving. They keep the kids busy while you're scurrying about trying to cook the actual turkey.
Get creative with these DIY hand puppets and use a variety of fabrics and feathers to personalize the look.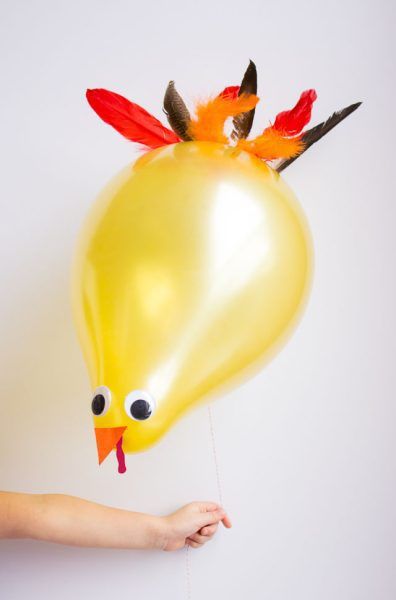 Making turkey balloons is so much fun! However, they might wear on grandma's nerves when they pop. Oh well, you only get to be a kid once, right?
What makes these turkey balloon crafts so adorable is their googly eyes! The eyes literally never stop moving. A fun craft for all ages.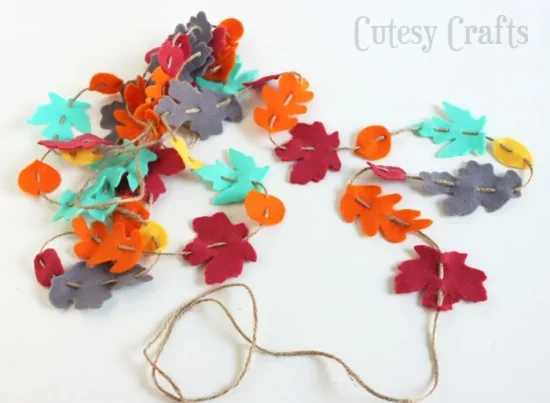 I adore this craft. if you're anything like my mother, you have a Christmas tree that is themed for every holiday and season. Nope, she never takes it down, just changes the decorations.
So, one year, the kids and I made here this adorable felt fall leaf garland to trim her Thanksgiving tree, with. She uses it every year 🙂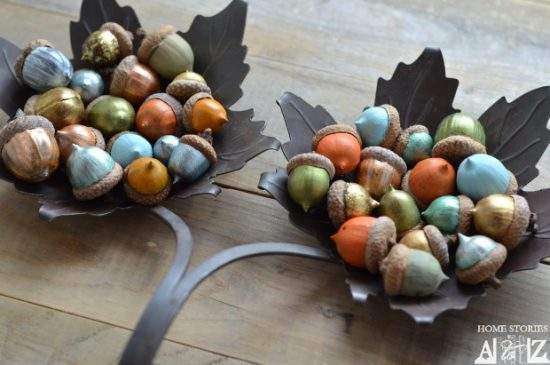 Painting acorns is fun, simple, and festive. Choose colors that have a fall feel like the ones you see in the photo. This is a great craft for kids of all ages.
Place paints on paper plates and the acorns in a bowl. You can have the kids lay the freshly painted acorns on waxed paper, to dry.
Place the dried acorns in a festive bowl and use it as a neat Thanksgiving centerpiece.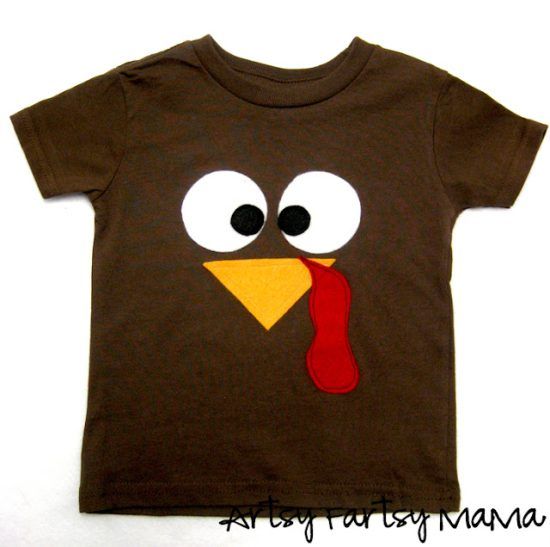 How cute is this t-shirt? I think it would make the perfect Turkey Day attire for your crew of kiddos. Don't you? The blogger who made this tee says that it can be a no-sew project, too.
Now, that's what I like to hear. This mama doesn't sew.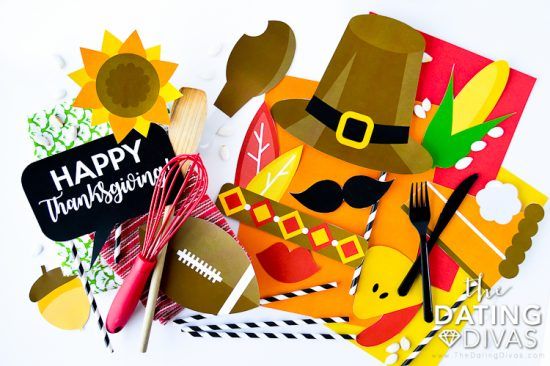 Thanksgiving dinner can't be complete without a family photo booth! Honestly, this is such a grand idea! So, what you'll do, is have the kids cut out the props and attach them to sticks.
If you're artistically inclined, you can draw the pictures yourself or print them off from a variety of template websites.
Set up a little photo booth area for friends and family to enjoy on the big day.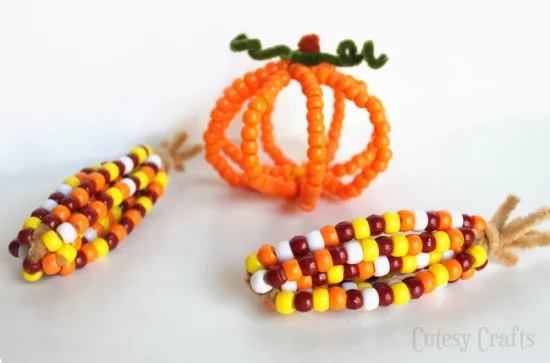 The look of these pony bead corn cobs and pumpkin are just too cute. I think setting these crafts around the holiday table will be the perfect touch of festiveness.
Your kids will really enjoy making these. I'd say this craft is probably for the older kiddos. Nobody wants to go fishing beads out of little noses and ears.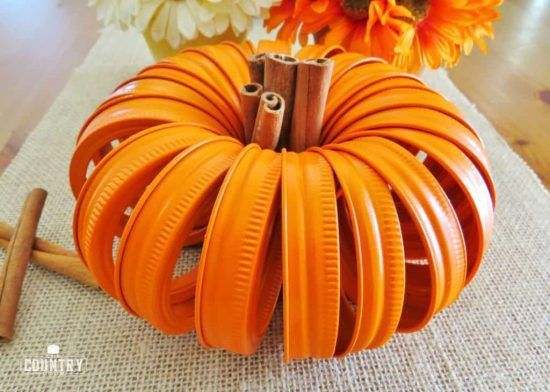 I love Mason jar crafts, as I've stated above. However, it never dawned on me that you could make something like this pumpkin using the lid rings! This craft is truly clever.
I think kids of all ages can make this craft with a little help. Did you see the cinnamon sticks stem? Not only does this pumpkin look great but it smells incredible, too.
---
I can't wait to get to work on these Thanksgiving crafts! I've made some of them with my kids, already. I guess you can say we are crafty people. Are you?
If not, I really hope this list inspires you! Everyone has a creative side; you just have to unleash it. Plus, what's more fun than hanging out with your kiddos and getting crafty?
One of the best things I like about making Thanksgiving crafts is putting them on display during the holiday dinner. This gives friends and family a chance to ooh and ahh over your kids' creations. It makes your children feel super good about themselves, too.
Which one of these crafts is on your radar to tackle first? Let me know in the comments which ones you decide to make.