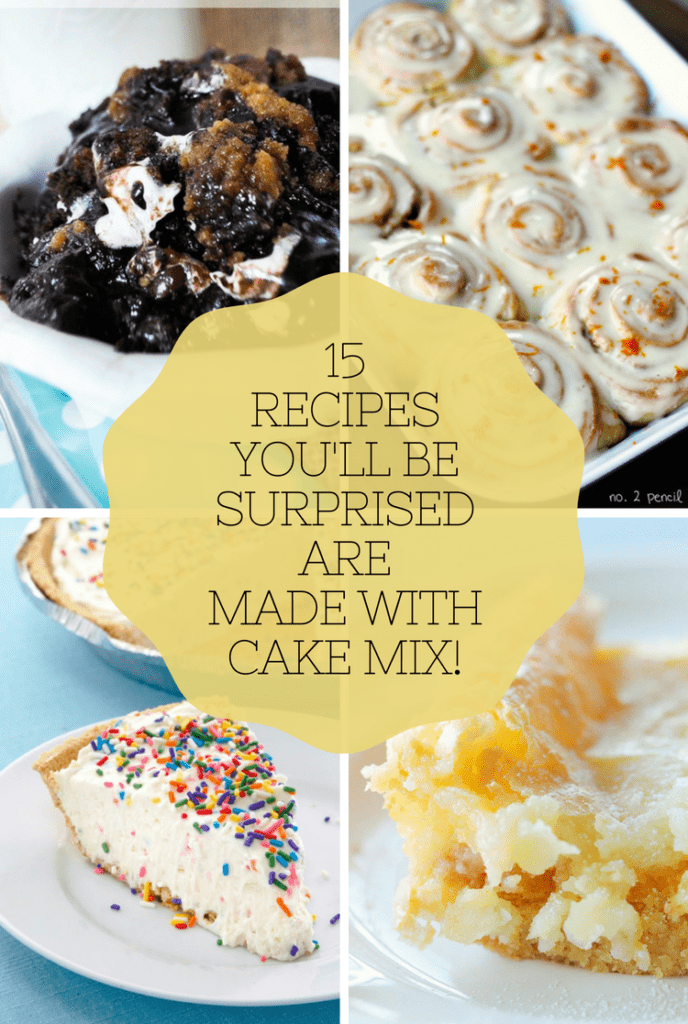 Most people think that cake mix was "invented" after World War II – a creation by corporate mills that had excess flour after the war. But the truth is it was invented before that, due to an excess of molasses of all things. John D. Duff filed a patent in 1930 for "gingerbread involved creating a powder of wheat flour, molasses, sugar, shortening, salt, baking soda, powdered whole egg, ginger, and cinnamon that the home cook could rehydrate with water, then bake."
Following gingerbread, Duff quickly figured out making cake mix would be a snap too. His patent states:
"In the ordinary preparation of pastry products, there are a large and varied number of ingredients which must be used which means keeping a complete stock of materials on hand. This is not only expensive and inconvenient, but necessitates careful measurements and mixing and, therefore, the provision of suitable apparatus therefor. In addition to the above, unsatisfactory results or failure occur too frequently which represent a serious loss of time, of money, of materials and of energy."
His biggest inventions, devil's food and spice cake, sold for 21 cents per 14-ounce can.
Today, having a box of cake mix on hand doesn't mean you need to make EXACTLY that cake! Here are some clever uses that take cake mix and use it for recipes that weren't quite intended, but are definitely delicious!
This dessert is….well, to put it indelicately, ugly. So what? It's darn tasty! Melted marshmallows, crumbly graham crackers, rich chocolate – what more could you ask for from a dessert?
It couldn't be simpler to make either, you just need:
Chocolate Cake Mix, plus ingredients listed on the back of the box like eggs
Chocolate Pudding Mix
Cold milk
Mini Marshmallows
Crushed Graham Crackers
Chocolate Chips
Oh and don't forget, a crock pot! Just dump and cook for 2 1/2 to 3 hours and get ready to enjoy.
You had us at "Nutella". As if spreading chocolate on a slice of bread wasn't decadent enough, how about some cake mix bars to up the ante?
Remember that cake mix was essentially invented as a convenience to food manufacturers to ditch excess ingredients? It continued to not be a healthy product for many years, through the trans fats years even to today, when some cake mix still tends to be packed full of more additives and colors andartificiall flavorings than stuff like actual flour. This recipe uses Pilsbury Purely Simple Cake Mix, which promises to be free to preservaties and artifical coloring. The label reads:
Wheat Flour, Sugar, Canola Oil, Leavening (Calcium Phosphate, Baking Soda), Corn Starch, Salt, Xanthan Gum, Natural Flavor.
Product Information
No Colors, Preservatives or Artificial Flavors
Kosher Dairy
You can also find super healthy gluten free cake mixes like
this one
, which is also vegan.
Sweet rolls (and cinnamon rolls) are not a quick or easy recipe to make, but the results are totally worth the wait! For this recipe, you'll need a box of yellow cake mix, yeast, vanilla extract, flour, 5 oranges (zest and juice), butter, brown and white sugar, cream cheese, and powdered sugar. You'll need to make the dough, filling, and the frosting.
This is such a fun recipe! You mix together a white cake mix, peanut butter, canola oil and an egg, press it into a pan, then dump peanut butter chips, chocolate chips, and Reese's Minis on top. Then pour sweetened, condensed milk on top of all that! Wow!
This is like a combination of a cake/bar/cookie that'll have people asking, "hey, how'd you make this anyway?"
Quick and easy cake donuts? Um, yes please! The author used a mini donut maker which sounds like an awful product you definitely shouldn't buy immediately?.
(This one is less than $15 on Amazon.)
Get ready for a super complicated recipe: dry cake mix, egg, vegetable oil, water. Yup, that's it. The glazed is made from powdered sugar, butter, and milk.
Now, can you add chocolate, fruits, sprinkles, etc? Heck yeah! The options for mini donuts are only limited to your imagination!
You know how some recipes say "easy", but then they have, like, 15 ingredients and takes an hour? Not this one:
One box cake mix, any flavor (be sure to check if it's vegan if you're doing the vegan version!)
10 oz. cola, any flavor, not diet (open a 12 oz can and take a couple sips)
Yup, that's it! For chocolate cake, use a dark soda, like Coke. For a yellow cake, use a light soda like Sprite. Enjoy!
The old story goes that some Yankees went down South and ordered an amazing pie. When they asked what kind it was, the waitress answered 'jes' pie' which they heard as "Chess Pie".
In addition to "just pie", the South also has "just squares", which are like Southern bars made with cake mix. They use cream cheese and lots of eggs, so its kindof like cheesecake and kindof like custard. Sound good yet?
Ever since the cronut, the world has a renewed love for combining two baked goods together. Enter the cake waffle!
Is this "just" cake mix cooked in a waffle iron? Sure, the way French Toast is "just" bread dipped in egg. Try different kinds of cake mix, add fruit, or do what the author did and thin Nutella with milk to make a lovely drizzle.
Did you know that cake mix can make cookies? Confetti cookies! Just make your cake mix like normal, but then dump in rice cereal like cocoa puffs. They'll be chewy and crunchy and the kids will go nuts for them.
Cake mix makes a fantastic base for bars. Just combine the mix with butter and press it into a pan. In this recipe, the author poured a filling of chocolate chips, almonds, shredded coconut, condensed milk, and raspberry jam.
Chewy crust, sweet and nutty, these totally hit the spot!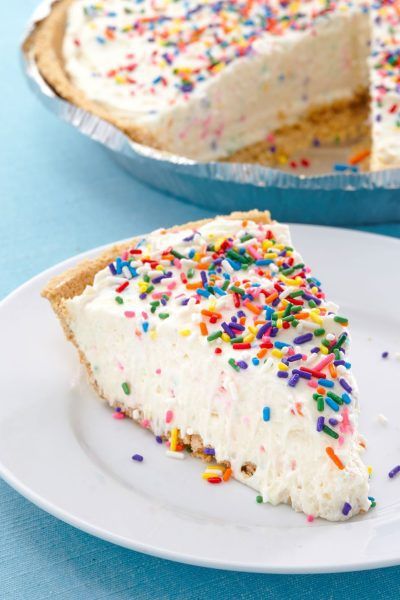 Did you know that you could use cake mix to make a no-bake cake? All you need is cake mix, heavy cream, cream cheese, sugar, and graham cracker pie crust. Mix it all together, pour into a pre-made graham cracker crust, add some sprinkles if you'd like, then refrigerate.
You'll end up with something like a combination of a yellow cake, a cheesecake, and an ice box cake. Whatever you want to call it, it's 100% yum!
What's the difference between cake and a cookie, really? These are the real questions philosophers should be asking.
To make easy double chocolate chip cookies, just use cake mix, 2 eggs, butter, cocoa, and chocolate chip cookies. Mix and slightly underbake them. The cake mix can make these dry and crumbly if they're too done!
Aren't these lemon cake truffles so pretty? They're not hard to make either. You'll need Meyer Lemon Pound Cake Mix, water, butter for the truffles. Then use a lemon glaze, powdered sugar, water, and vanilla for the glaze. Finally, it needs white chocolate and gold/white sprinkles to decorate them.
Cake mix for brownies? Is there anything it can't make? They make great peanut butter brownies, in fact! Just combine the cake mix, eggs and oil. then add peanut butter. Then add in crumbled peanuts and peanut chips (or chocolate chips if you can't take all that peanut butter!) Bake and enjoy.
"five ingredients"
"red velvet"
"dark chocolate"
These are just a few phrases that should get you very excited to try these cookies! Back to those five ingredients, they're: red velvet cake mix, margarine, flax eggs if you're vegan or regular if you're not, dark chocolate chips, and powdered sugar.
You'll end up with oooooey gooey red velvet chocolate cookies that'll knock your socks off!
Wow! We learned that cake mix can make bars, donuts, cookies, waffles, brownies, truffles, and more. Is there anything it can't do? Be prepared and pick up a couple boxes the next time you're at the store. Whether it's a quick soda cake or fancy lemon truffles, you'll be so ready to make some wow worthy desserts!
Last update on 2023-12-01 at 19:10 / Affiliate links / Images from Amazon Product Advertising API