Valentine's Day is a favorite holiday and with it being around the corner we've rounded up some of the most lovable, delectable, treats and fruity drinks for you to give to your special person and/or little ones!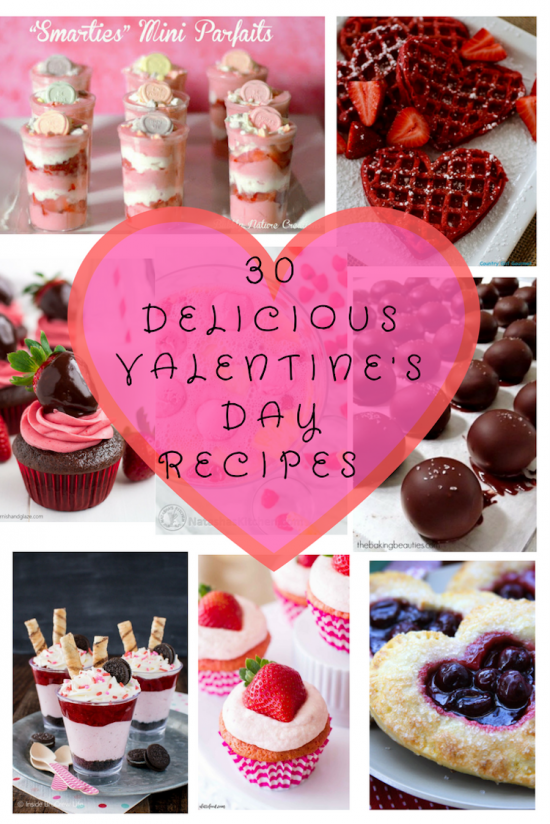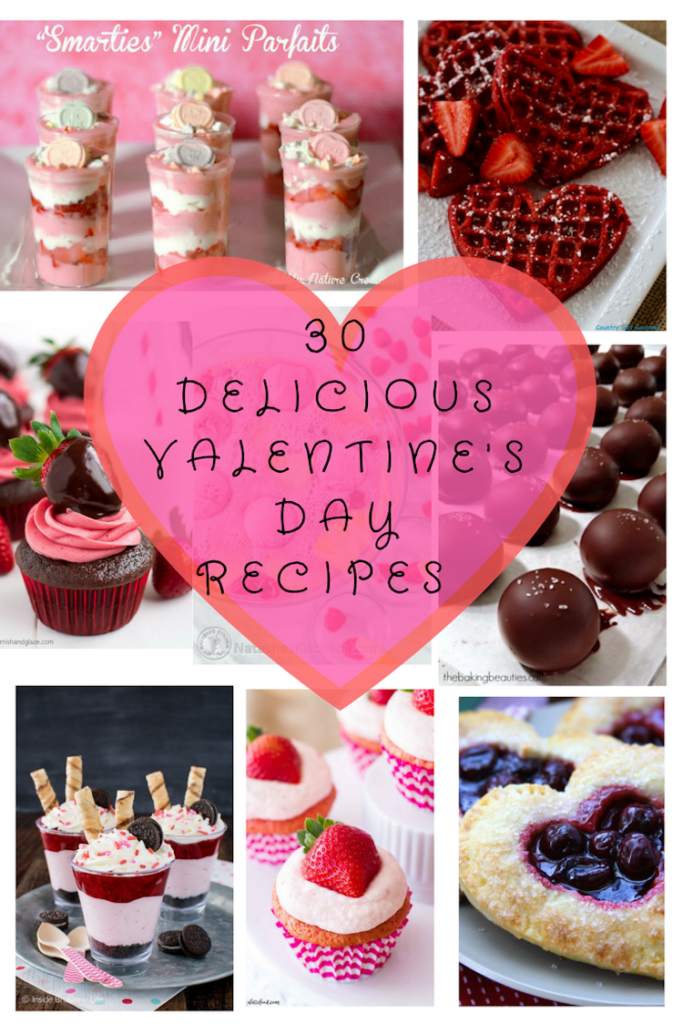 [amazon box="B07H8GMX7S,B07F6GHJRX,B07DDNRMGV,B07F3Q614B,B07F88B47Z,B01HQ9T4H2,B00R5LBPHO,B01H8QF3U0,B077P7VGK3,B077P56TWJ,B07DW5X647,B07F92KC25,B001D1FJ2E,B008XCZ21O,B075ZFBKP3″ template="table"]
Sweetest 30 Valentine's Day Recipes to Make for Your Lover
We've included gluten-free recipes that will be fun to browse through and make!
Whether it be for a gathering or a special night for two, we're sure you'll find something that will make your heartbeat (either from love or too much sugar).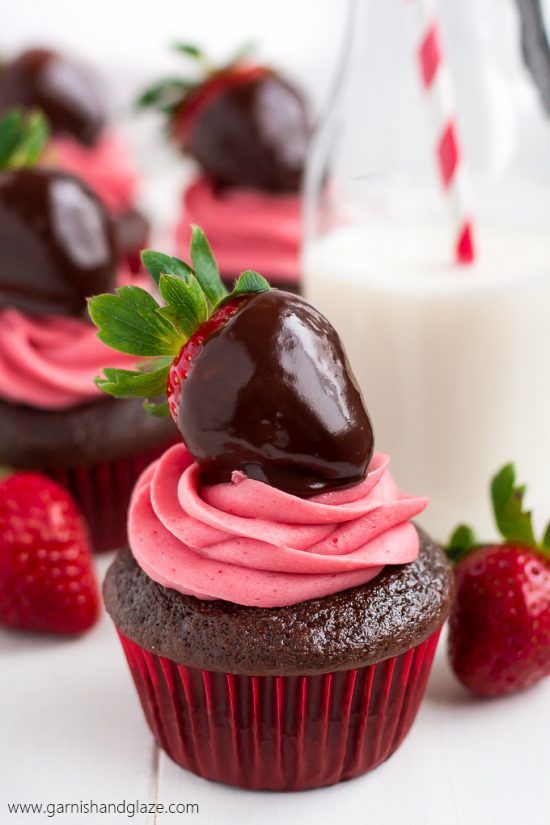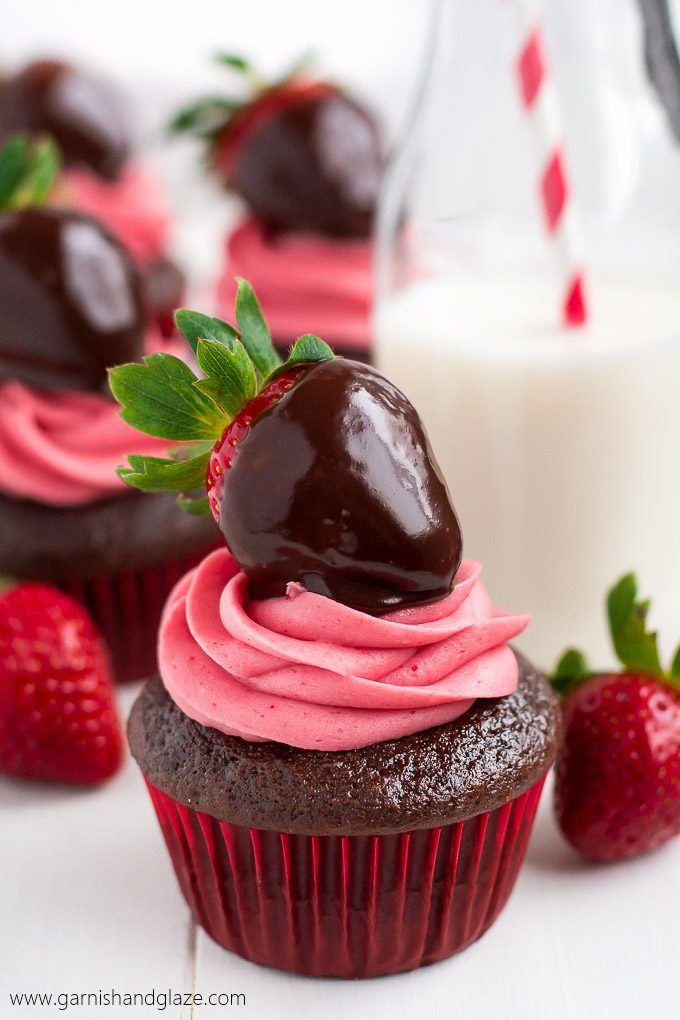 Chocolate Covered Strawberries atop Chocolate Cupcakes is a sure win over young and older hearts this Valentine's Day, so get some strawberries and lots of chocolate, and be ready to make plenty of hearts melt with this delectable recipe!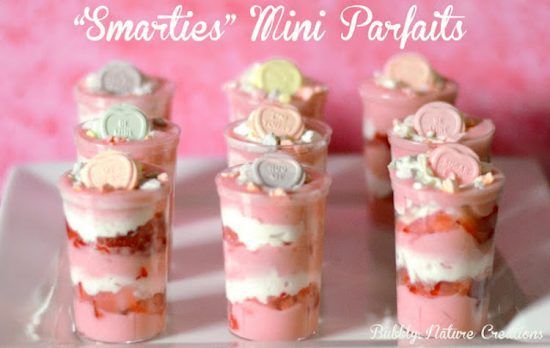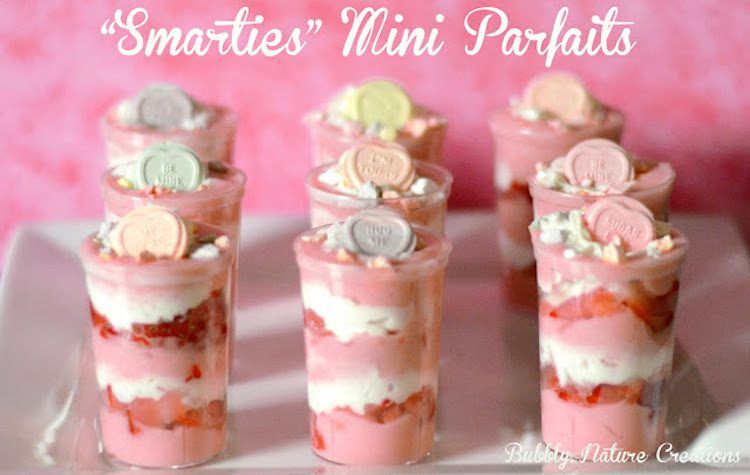 We all remember Smarties Candies, don't we!? And we know that all the kids still love this classic all-American favorite candy. This Valentines Day, include this all-time favorite candy into a delicious healthy fruit-filled desert.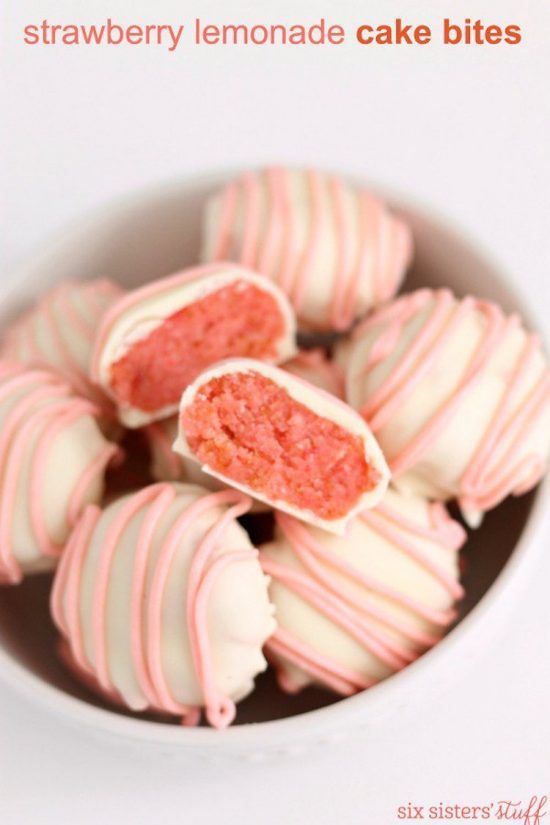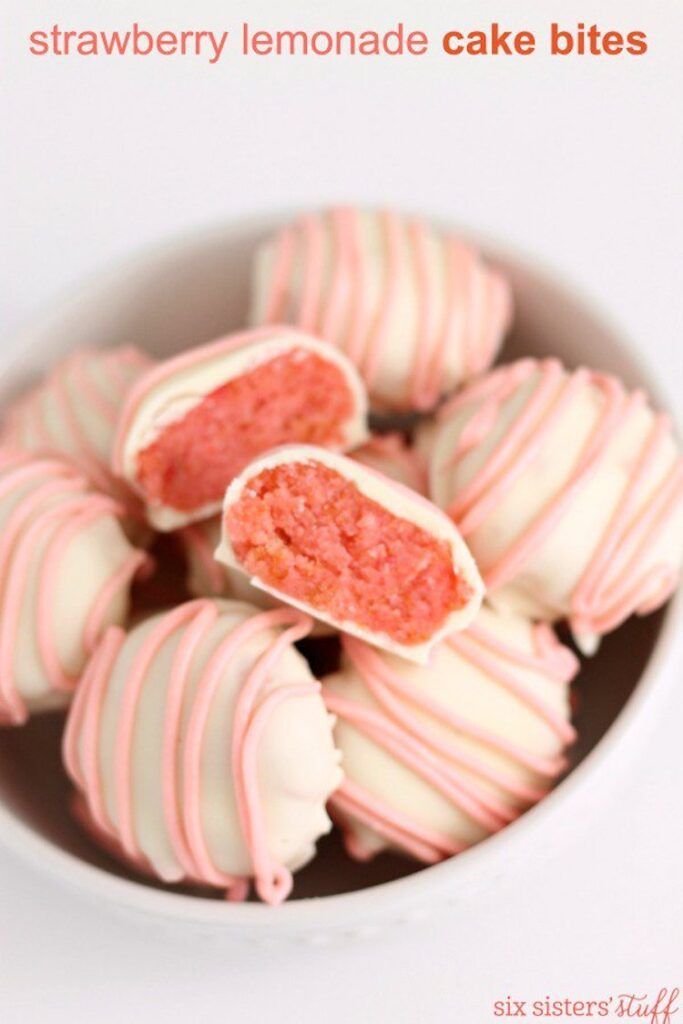 These Strawberry Lemonade Swirl Cake Bites are the perfect combination of sweet with a hint of sour! All colors are coordinated in Pink & White for Valentines day with the refreshing flavors of Strawberries and Lemonade. So, enjoy this wonderful Valentine's Day treat with the ones you love!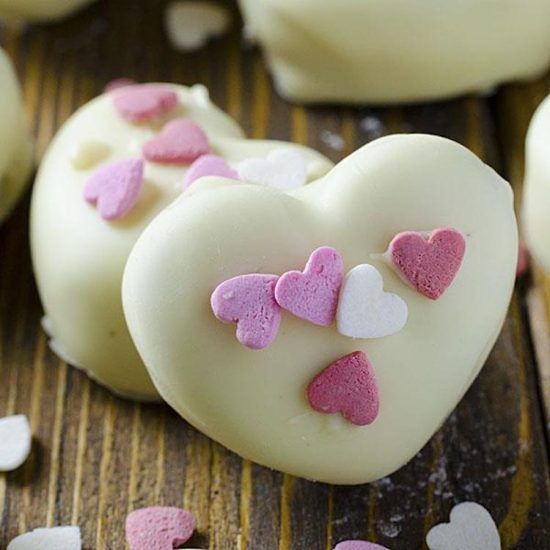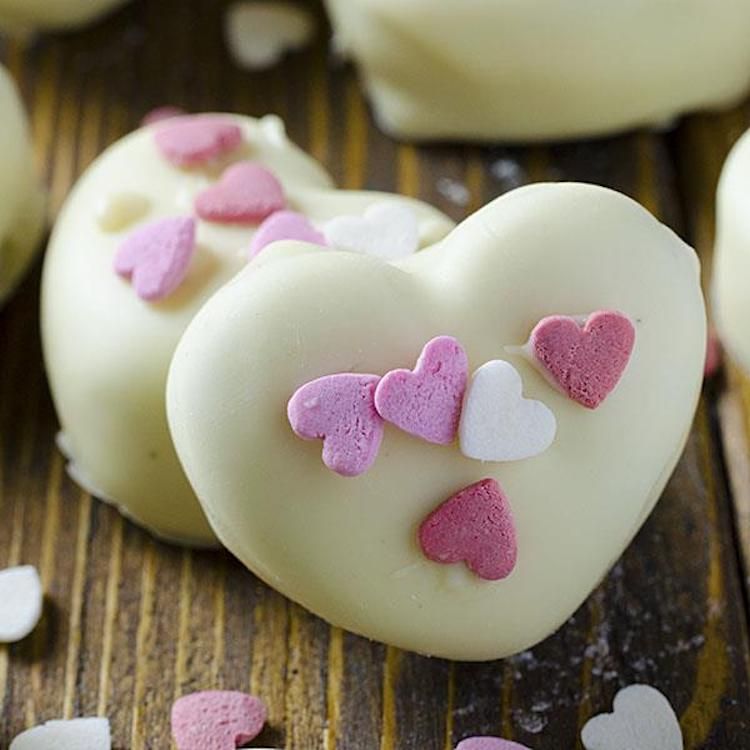 An interesting twist on this classic treat, that's also easy and no-bake, plus I'm a real Oreo & White Chocolate addict, so I loved making these Oreo Truffle Valentines Hearts!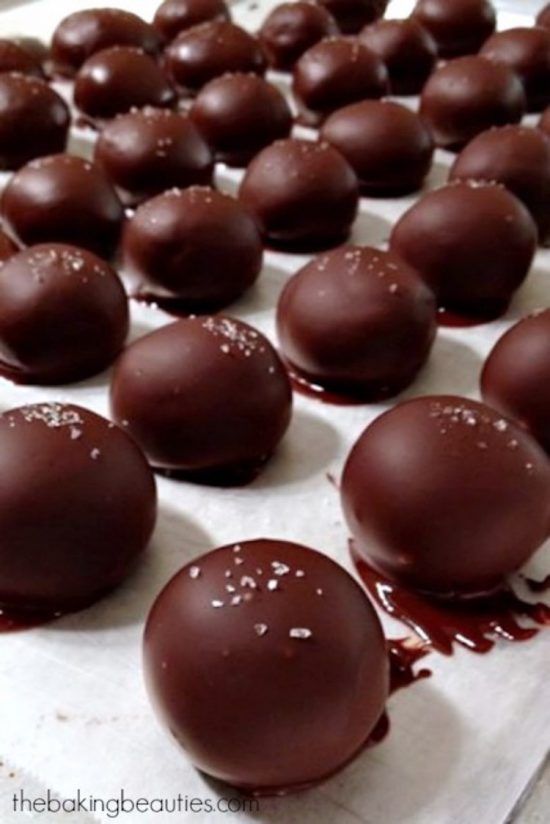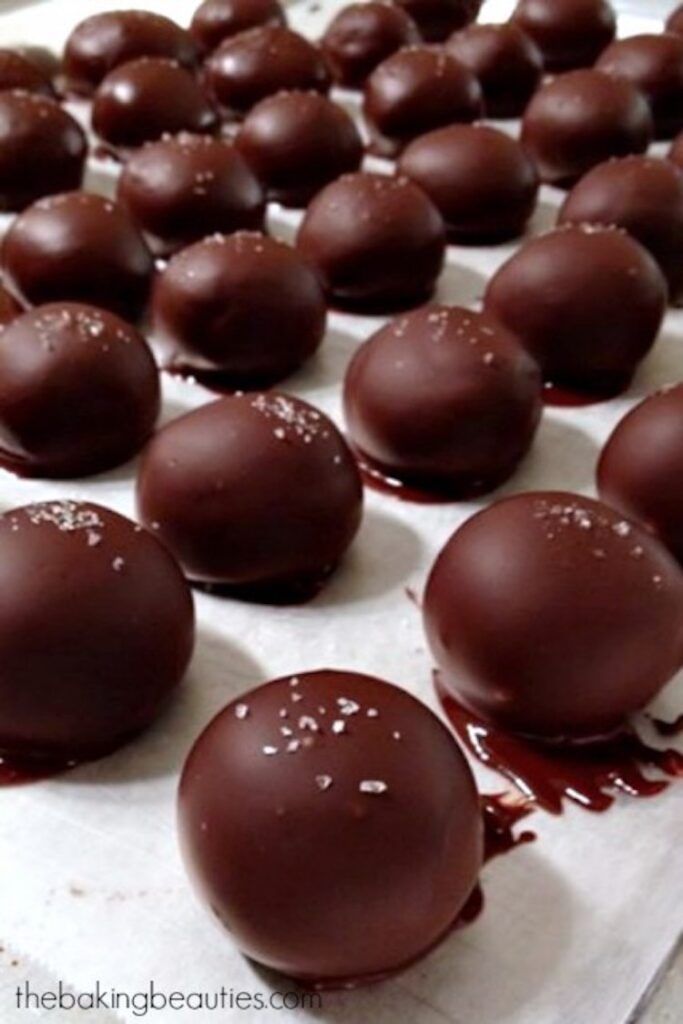 Silky butterscotch covered in semi-sweet chocolate, dashed with a bit of sea salt creates a lovely treat for anyone this Valentine's Day! Not to mention it's easy to make and Gluten-Free!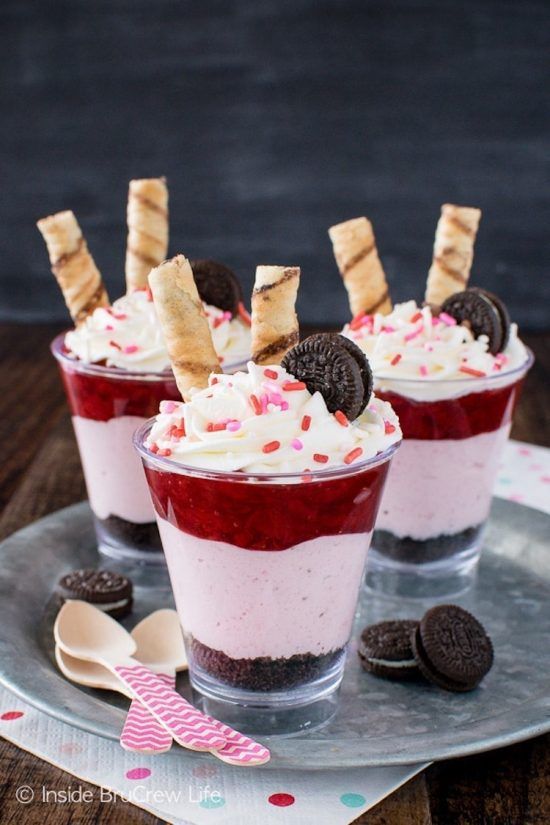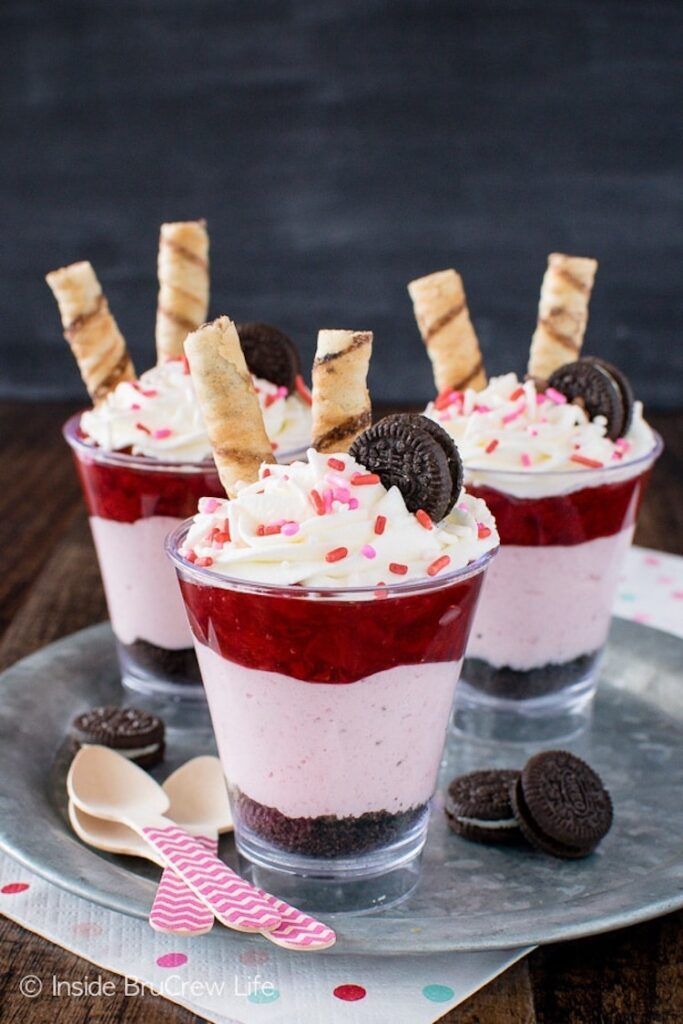 A fun, easy, no-bake treat you and the kids can eat on the go this Valentines Day! Make it together and enjoy it together with everyone you love!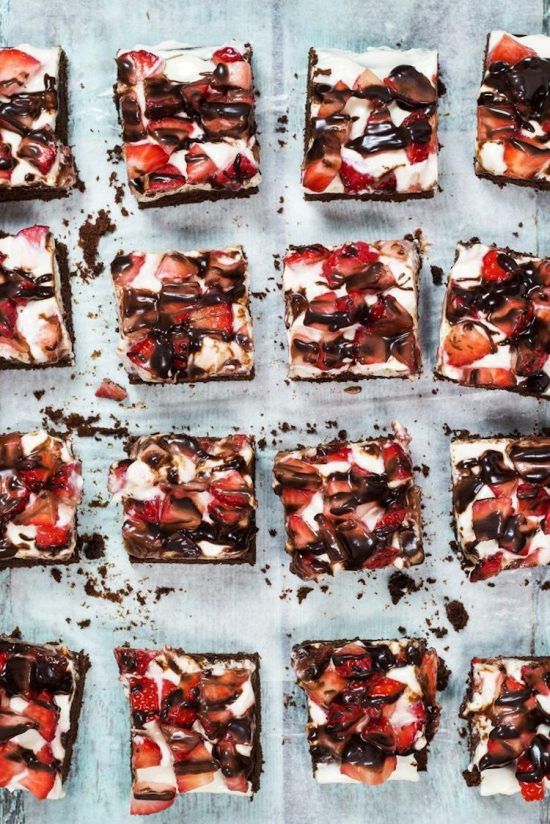 Wow, these are just incredible and fun to make! They were a hit with all ages – the cream cheese, the strawberries, drizzled chocolate, and of course, the brownie melted all my Valentine's hearts!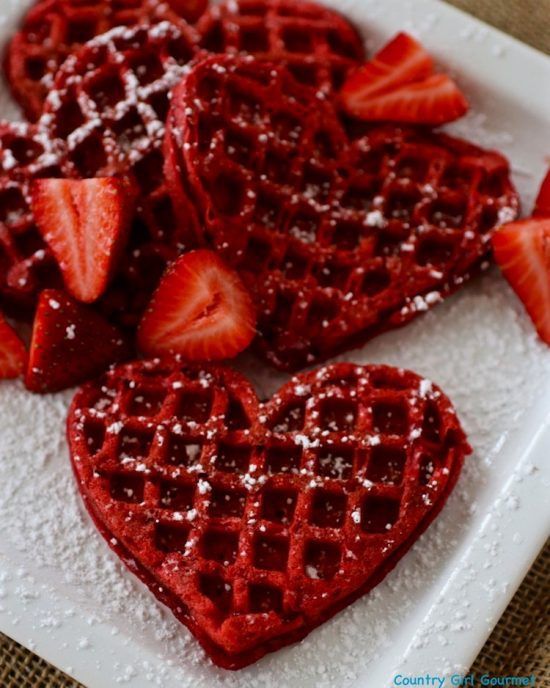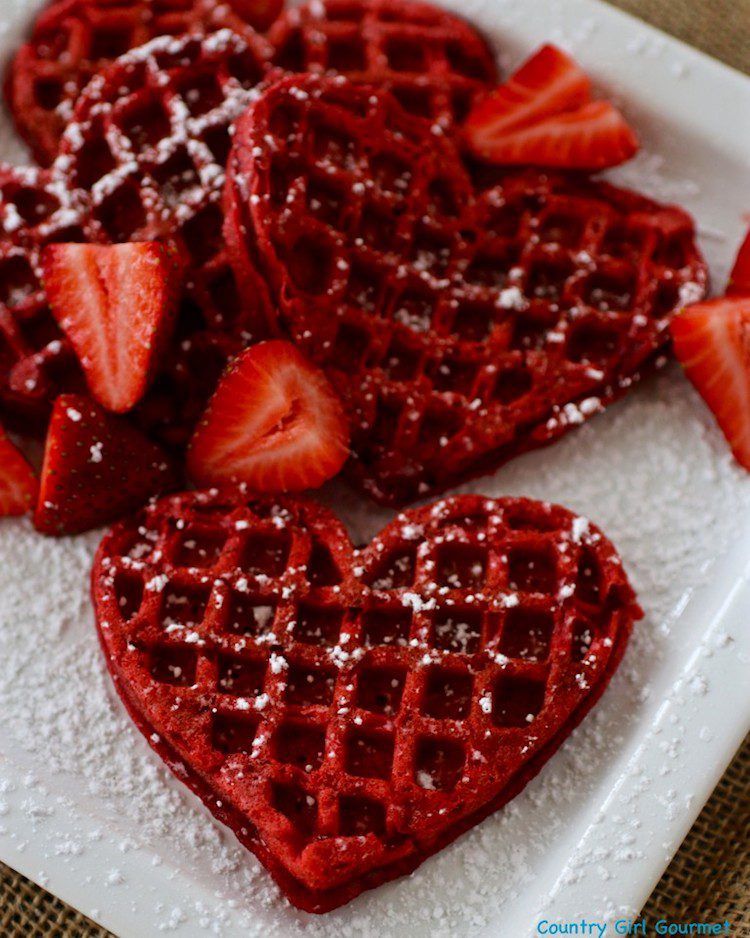 We all have a soft spot for red velvet, so when I saw this recipe for Heart-shaped pancakes I knew it would be a sure hit. Who says you can't have breakfast for dessert!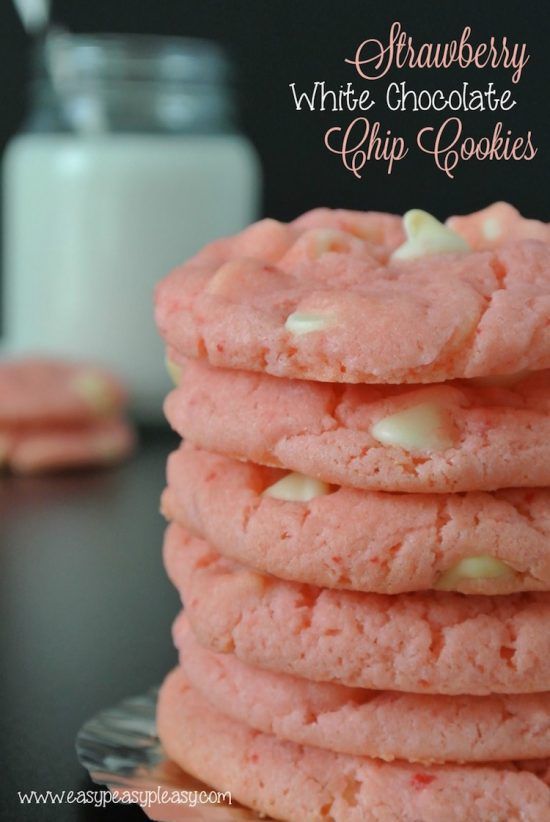 Strawberry White Chocolate Chip Cookies!? Now, that's a spectacular combination of rich, sweet, and refreshing for your little loves and/or big love this Valentine's Day!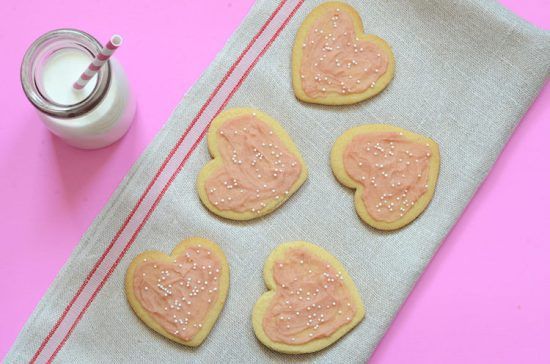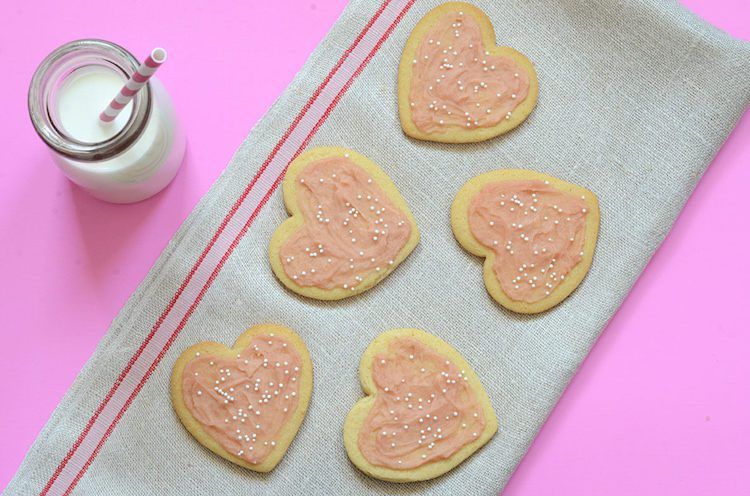 These are a favorite not only because they are Paleo but also, because they're easy and quick to make, and full of low-carb ingredients. Eat as many as you want, without all the guilt!!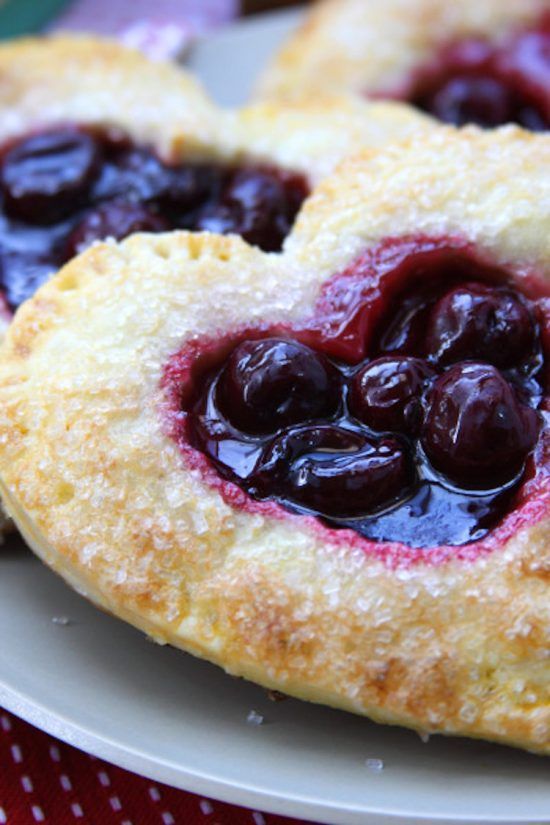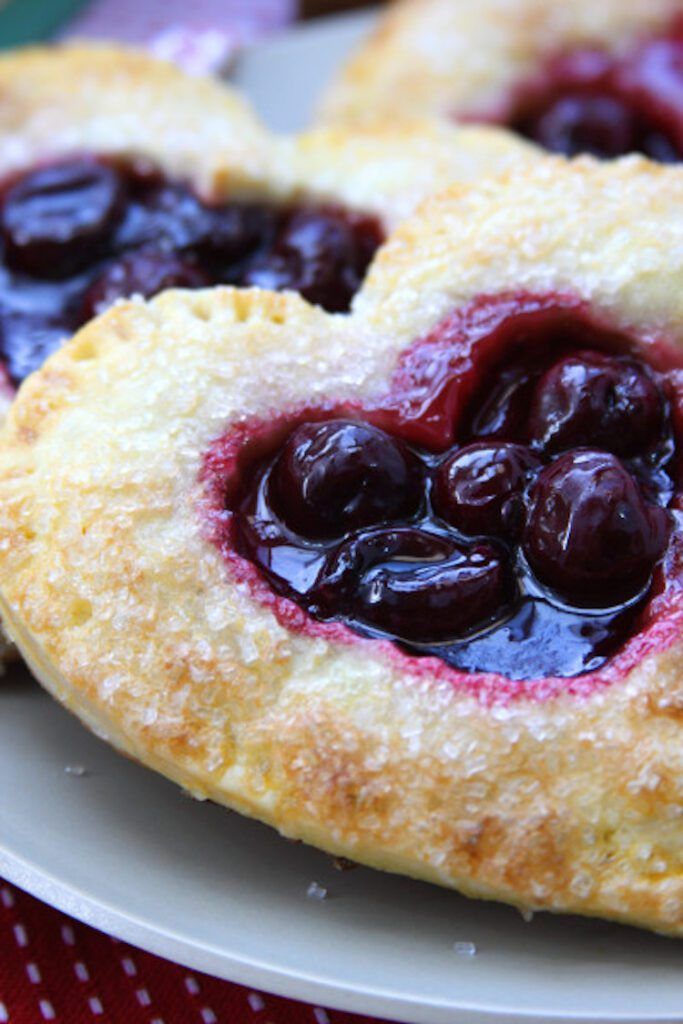 A Cherry Heart filled twist on the classic apple pie this Valentine's Day. Enjoy these Cherry Heart filled hand pies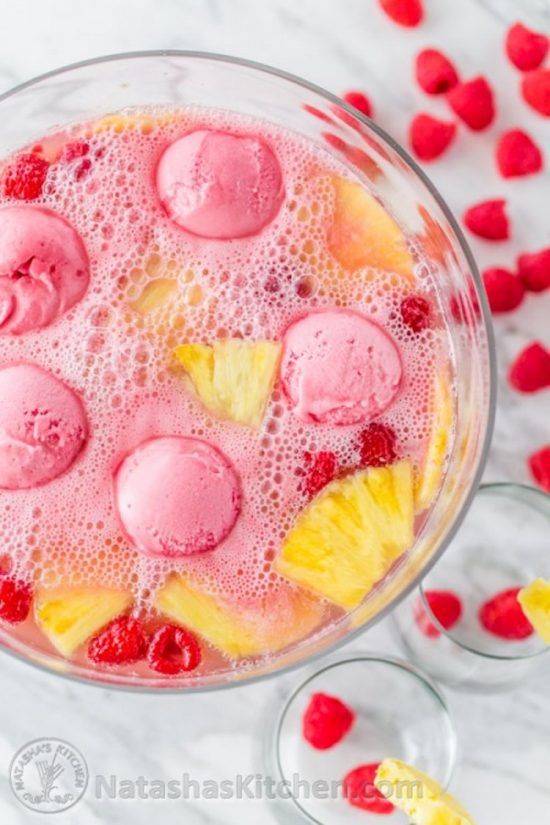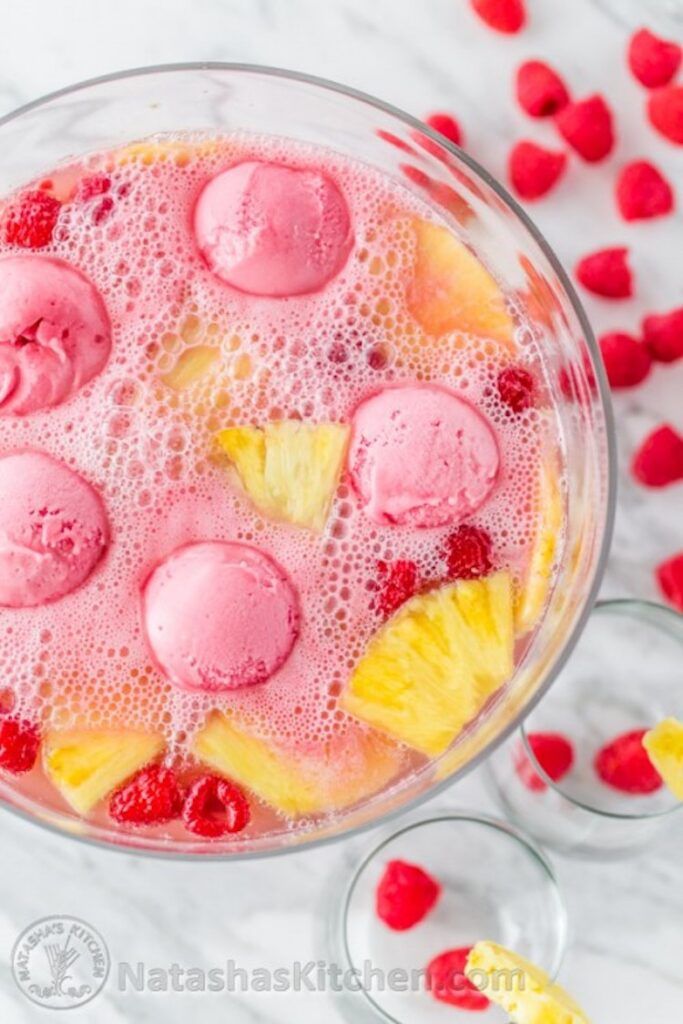 Everyone's going to be captivated by all the bubbles, vibrant fruit, and delicious sherbet in this fun drink made for big and small!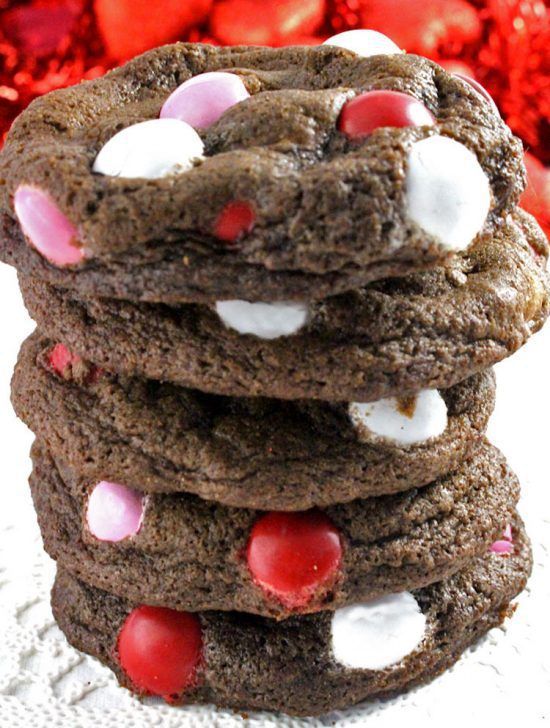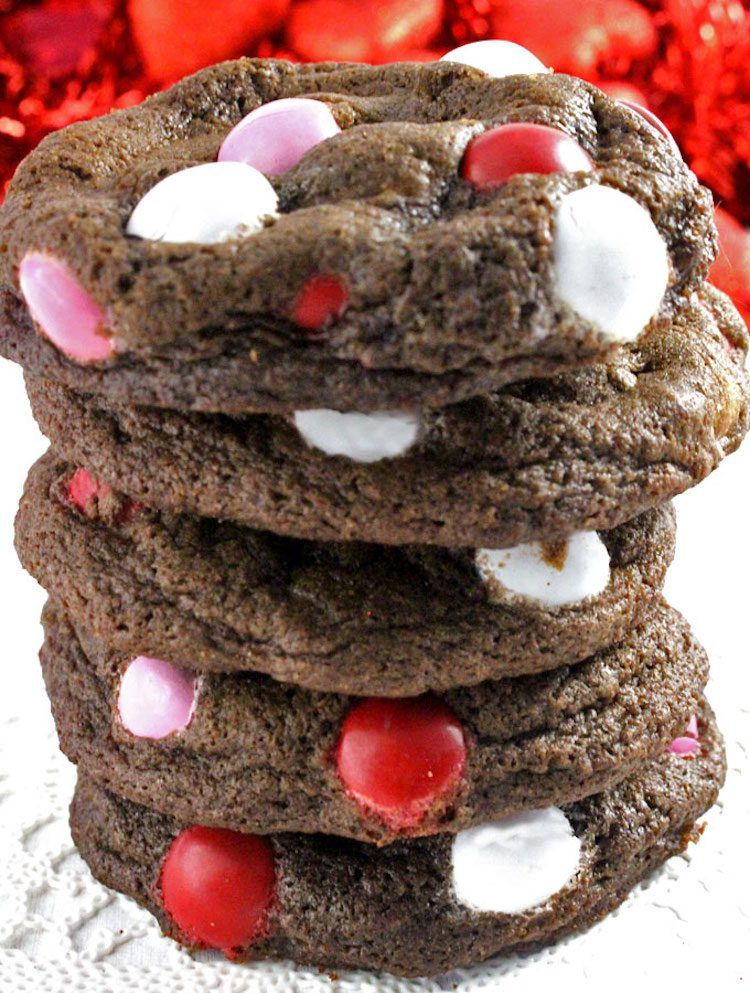 Chocolate Cookies plus Peanut M&M's are quick, easy, and just beautiful for Valentine's Day!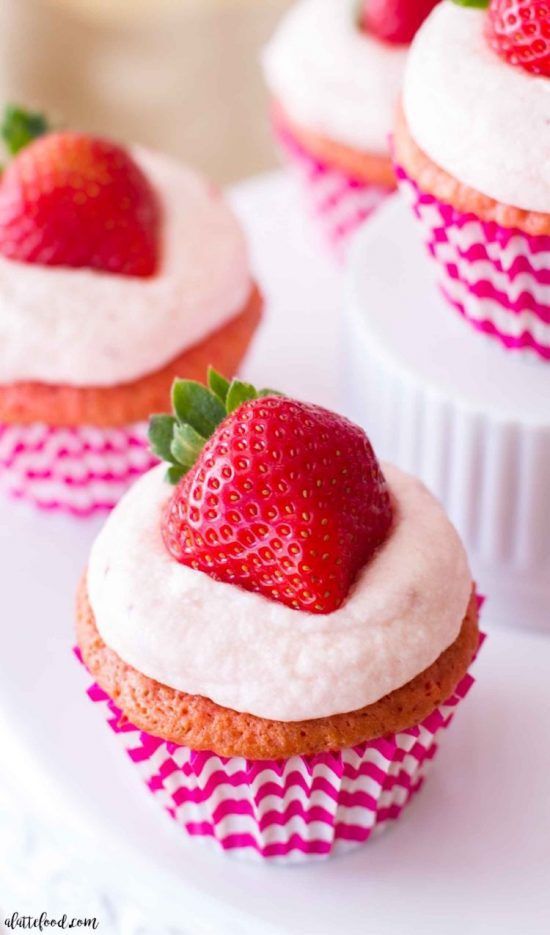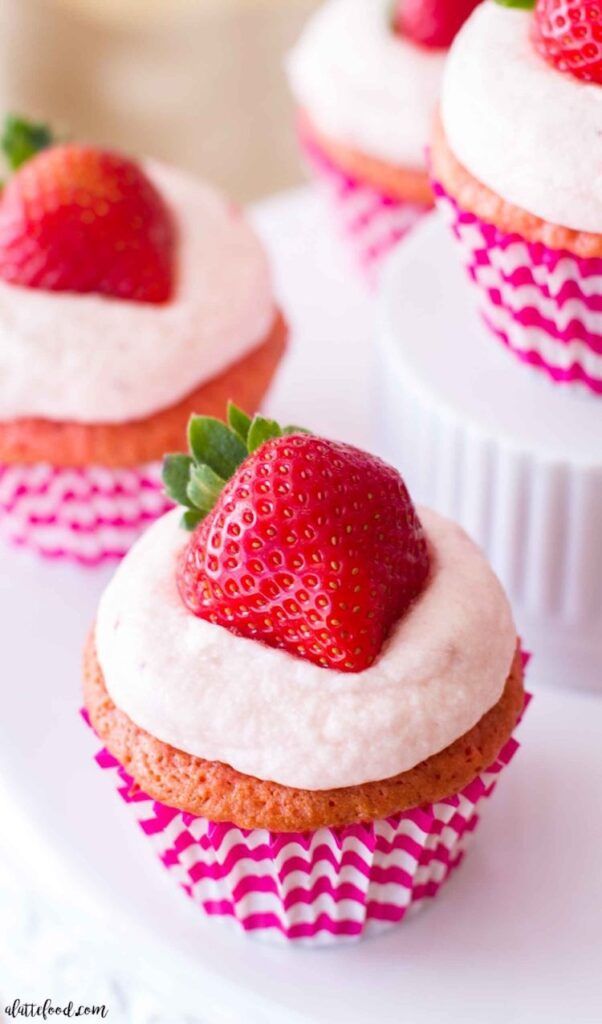 These Strawberries & Cream Cupcakes were just too cute not to make for friends at the office and for the little ones. Such a perfect treat for someone special!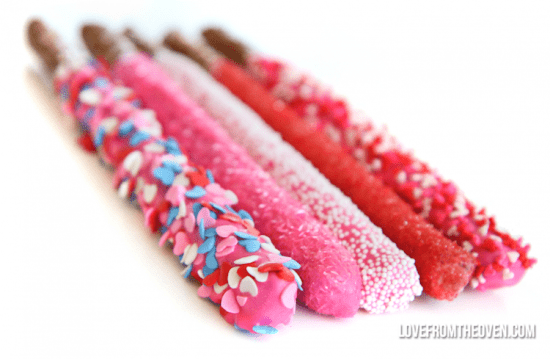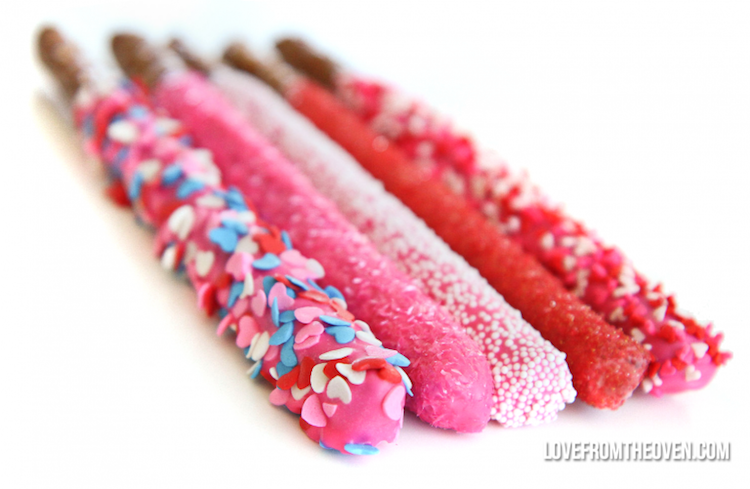 Super easy to make, no baking involved, lovely and plenty to share these beautiful and yummy Chocolate Covered Pretzels this Valentine's Day!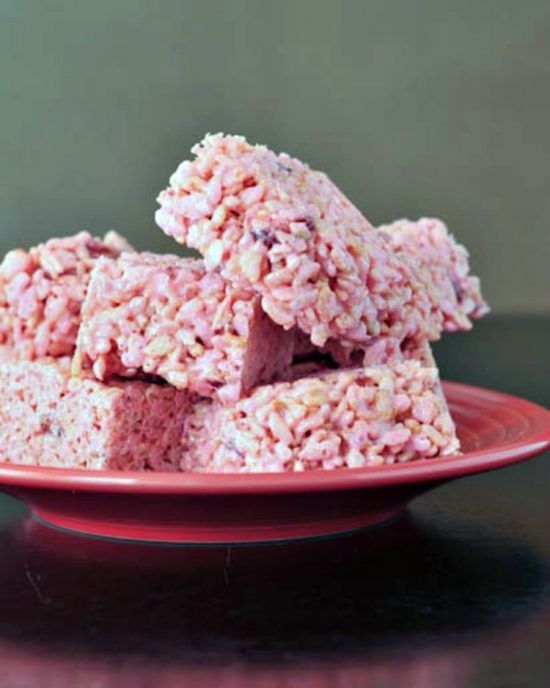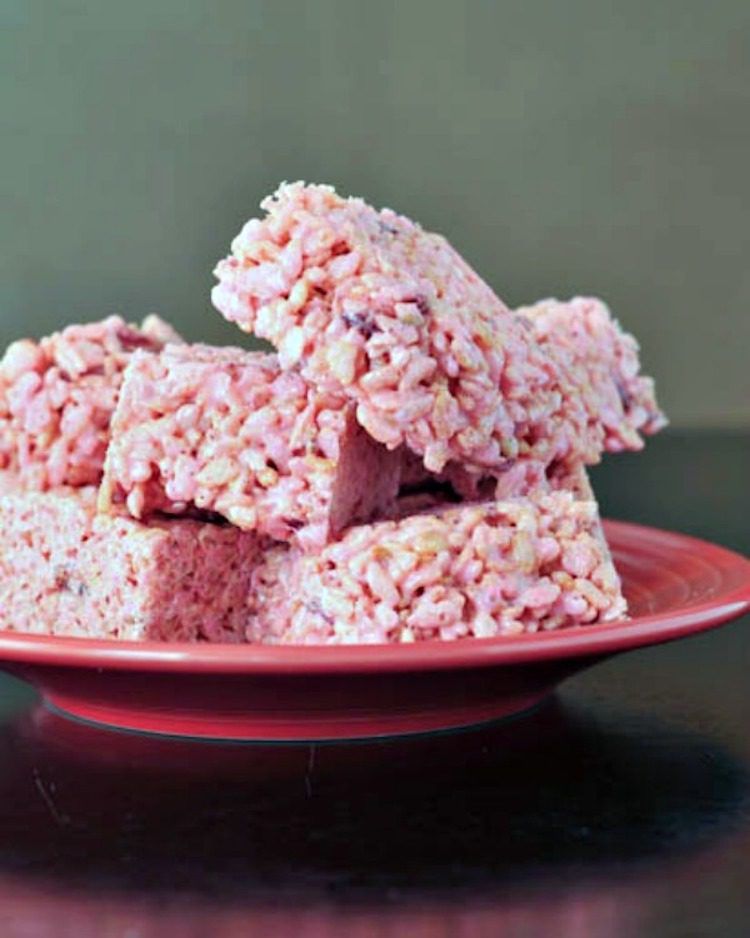 Lucious Strawberry and Tangy Lemon bring life to this twist on the classic rice Krispie treat. So cute and heavenly for Valentine's Day!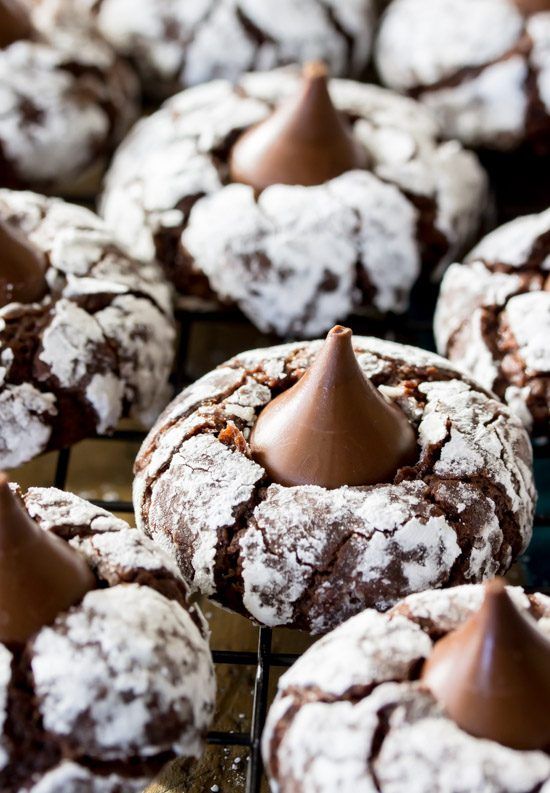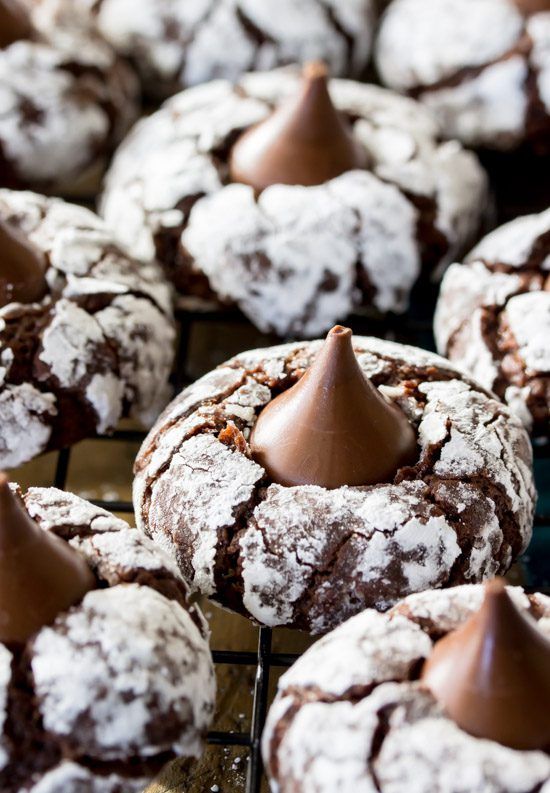 These Chocolate Kiss Cookies are a Chocolate overload so everyone will enjoy this tiny bite of Chocolate heaven on Valentine's Day!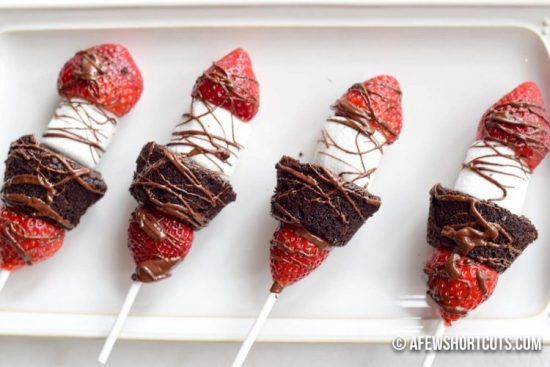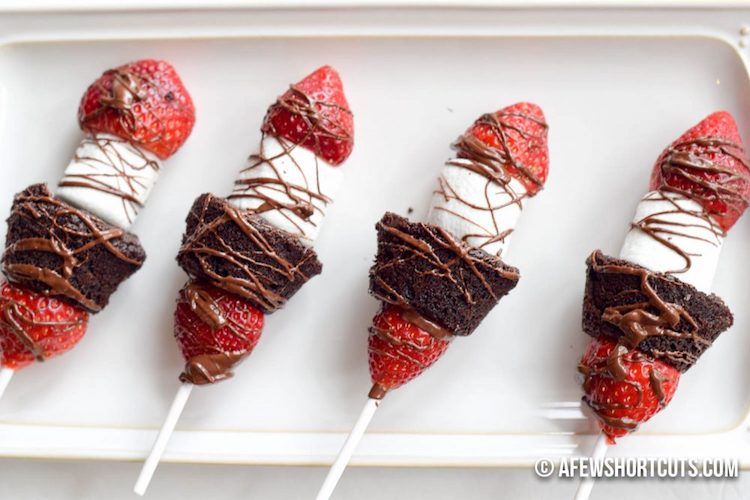 Mini Brownies, Marshmallows, and Strawberries drizzled with decadent chocolate on sticks make this Valentine's Day treat easy to make and take when you're on the go with the little ones!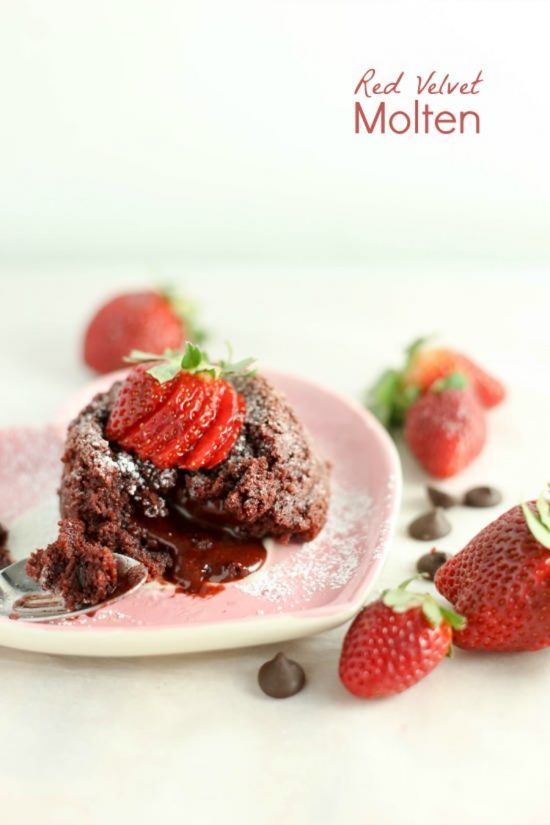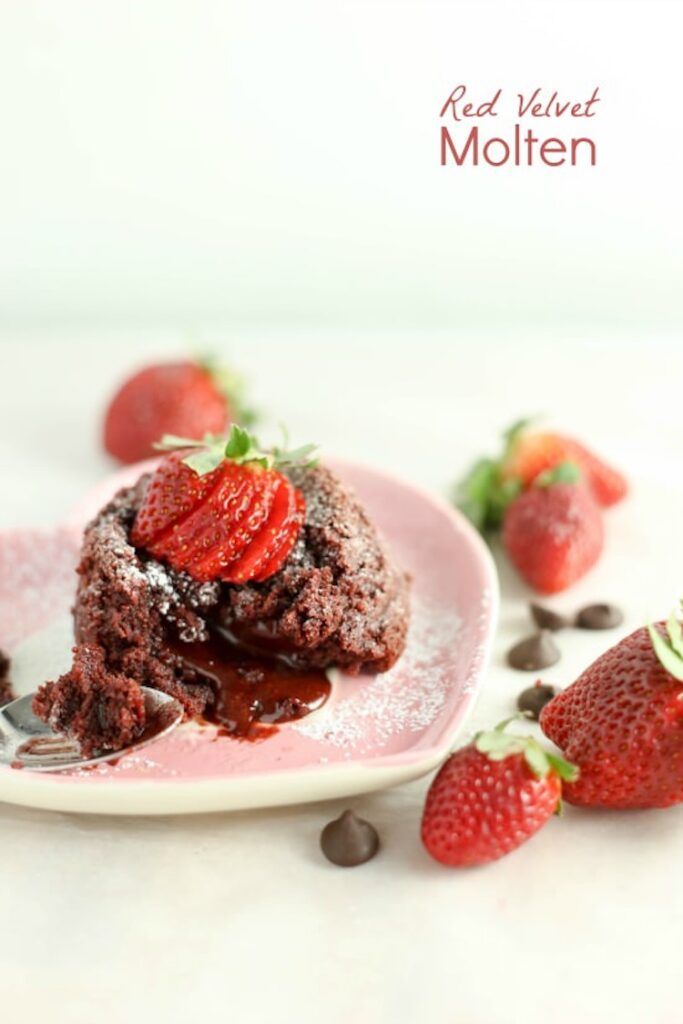 Everyone will love this red-tinted fluffy cake and oozing chocolate center, not to mention the beautiful Strawberries that top this fabulous Valentine's Day Treat for all!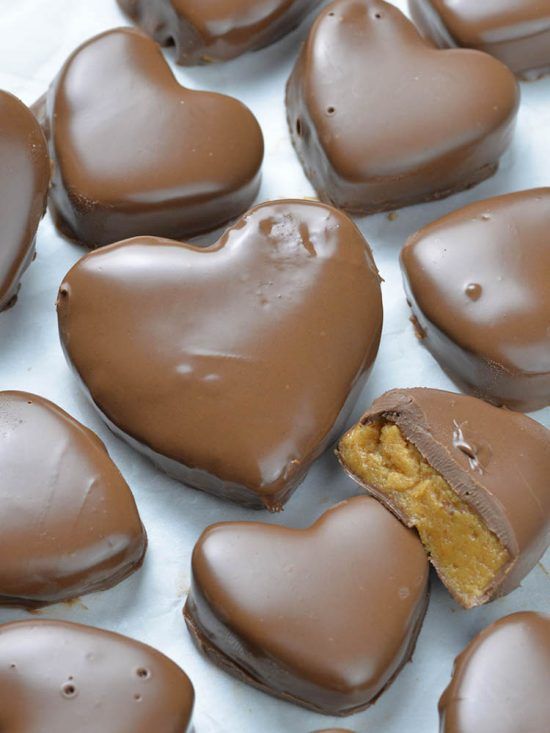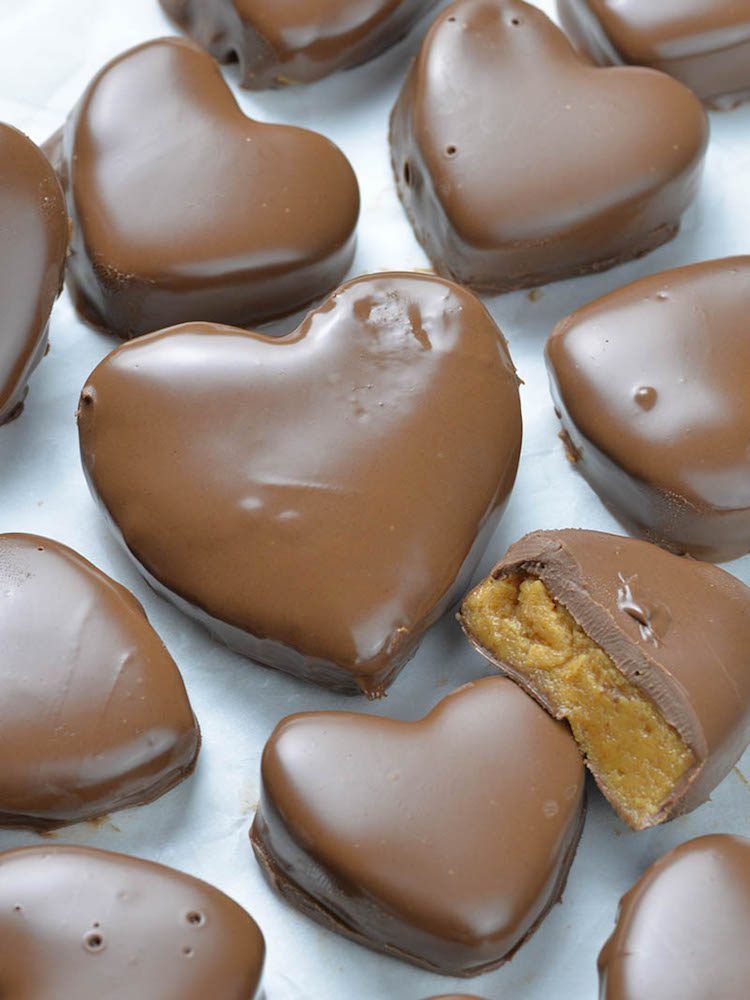 Win your special one or little one's heart with Homemade Reese's Peanut Butter Hearts! Easy to make and oh so special when homemade!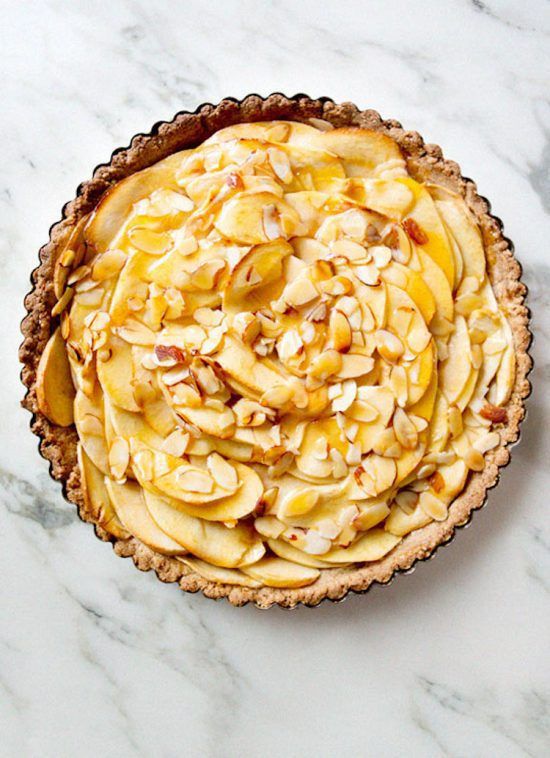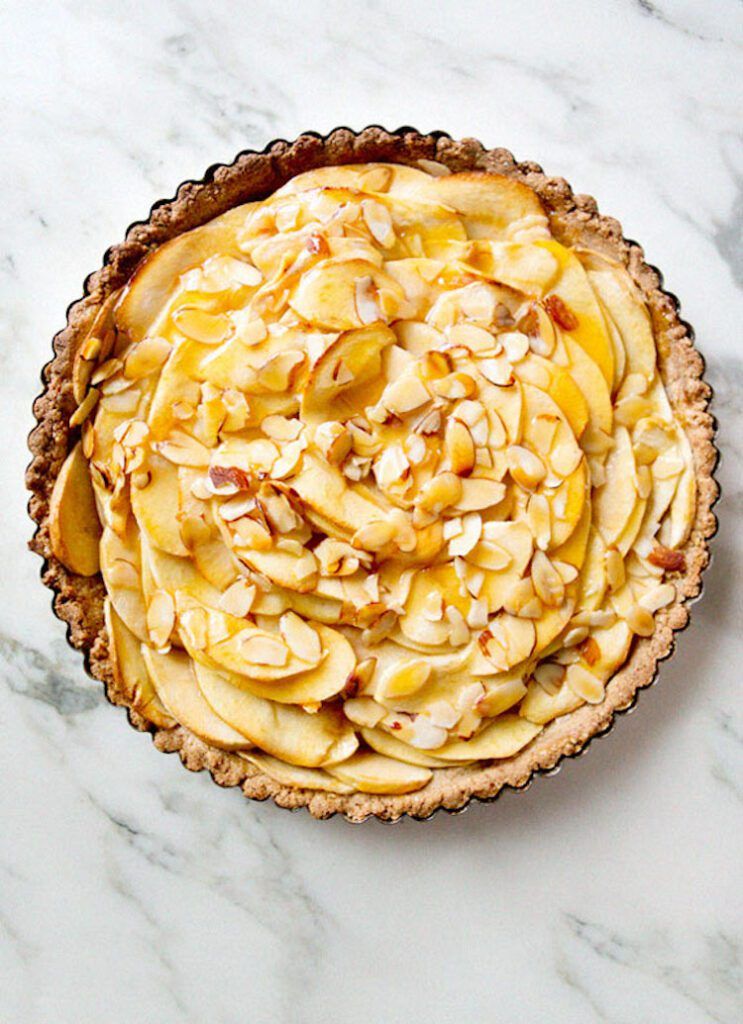 Blissful Apple Tart that's Vegan and Gluten-Free for those you love who have allergies don't have to miss out on all the wonderful treats on Valentine's Day!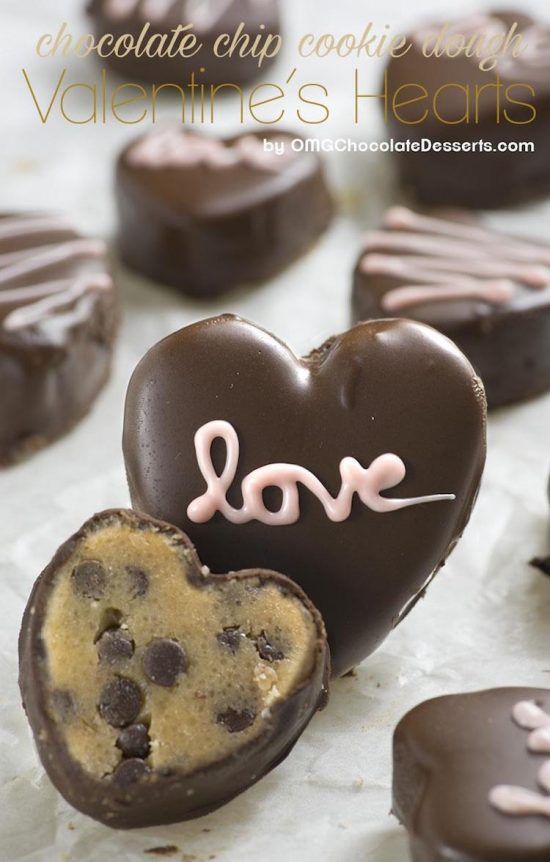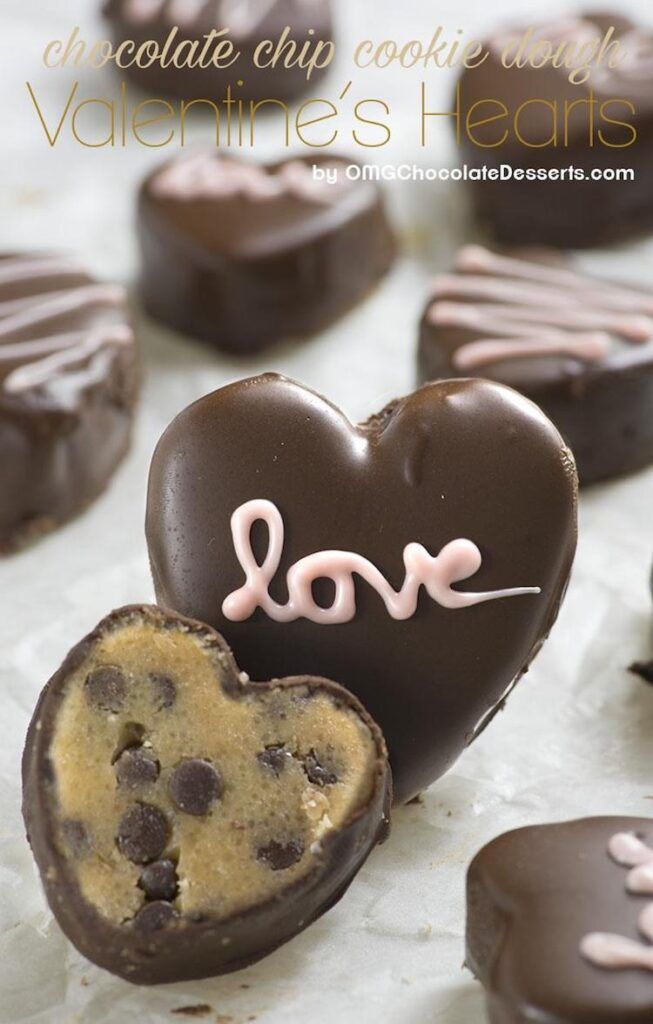 Grab the kids, some heart cookie cutters, Chocolate Chip Cookie Dough, melt Semi-Sweet Chocolate, and voila, you've made Chocolate Chip Cookie Dough Hearts!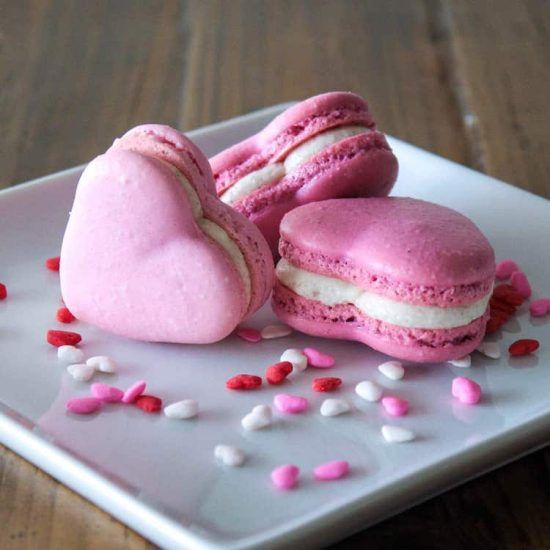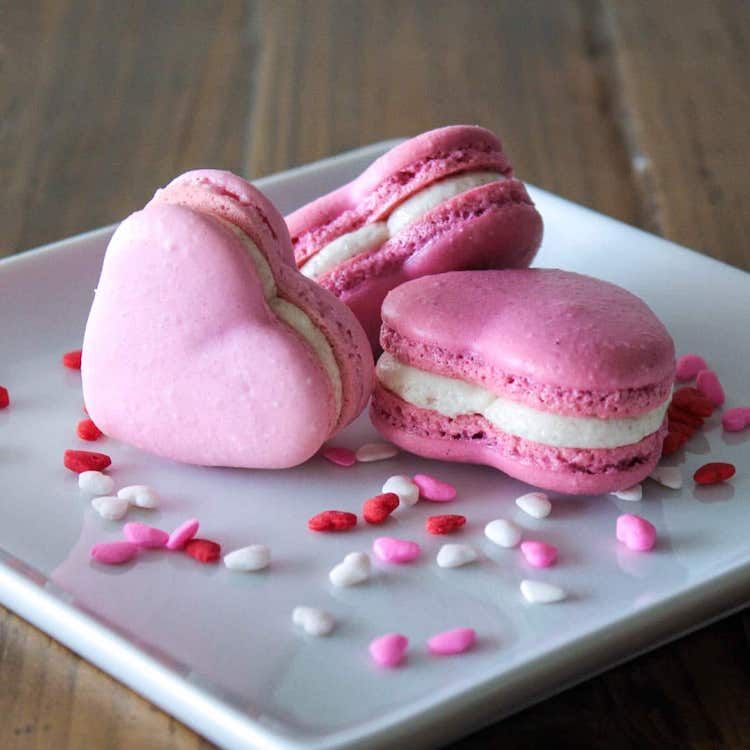 Macarons are my ultimate favorite desert, so you can imagine I had to make these for my special ones this Valentine's Day. No better way to celebrate Valentine's Day than with Pink Heart-Shaped Macarons!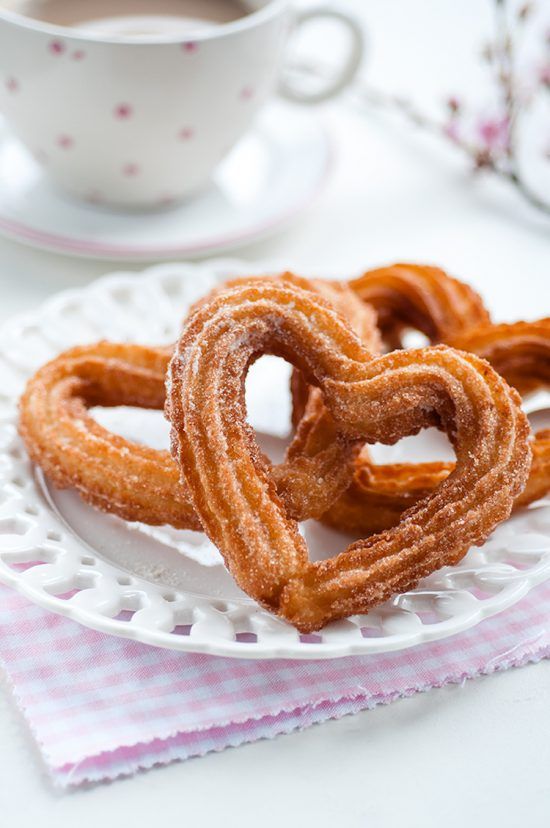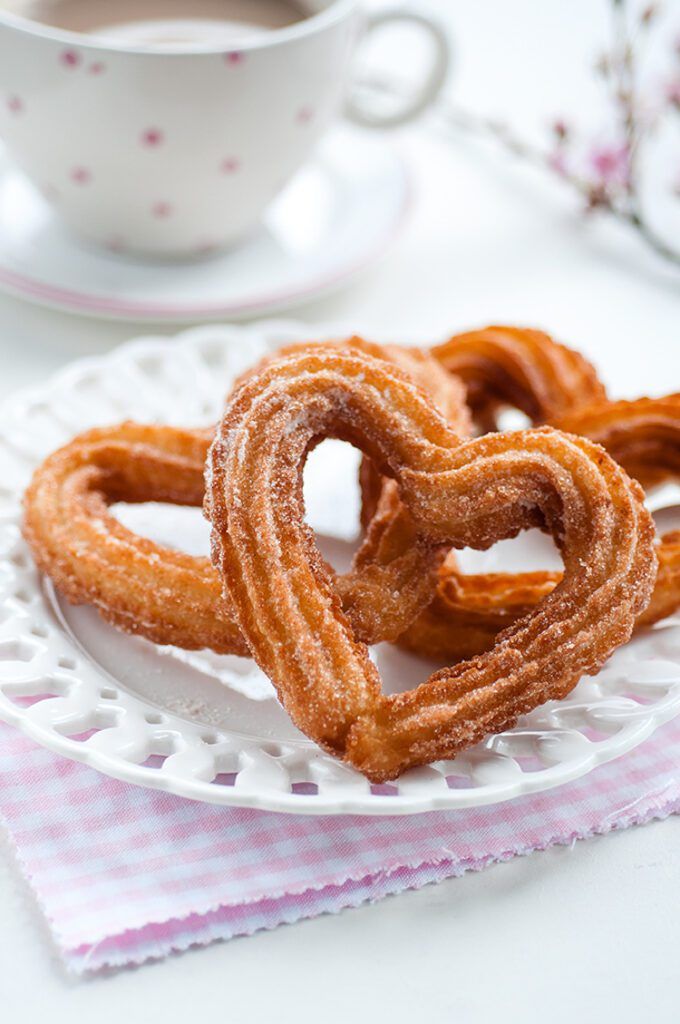 Cinnamon, Sugar, and Hearts go hand in hand on Valentine's Day, everyone will enjoy Heart Shaped Churro, and go ahead and melt some Semi-Sweet Chocolate to dip these delights into!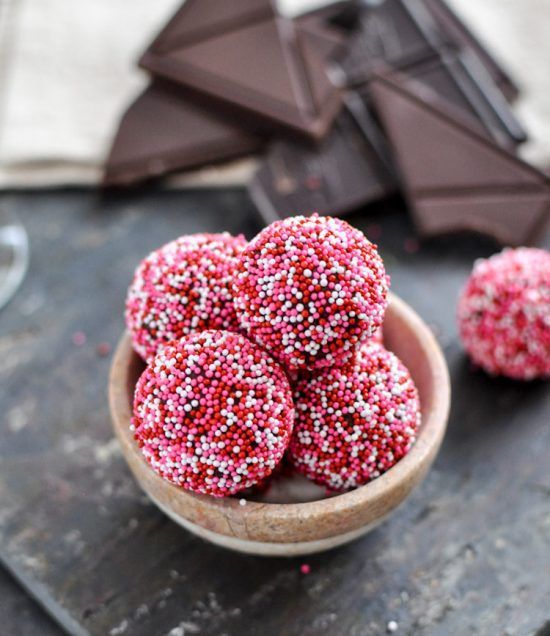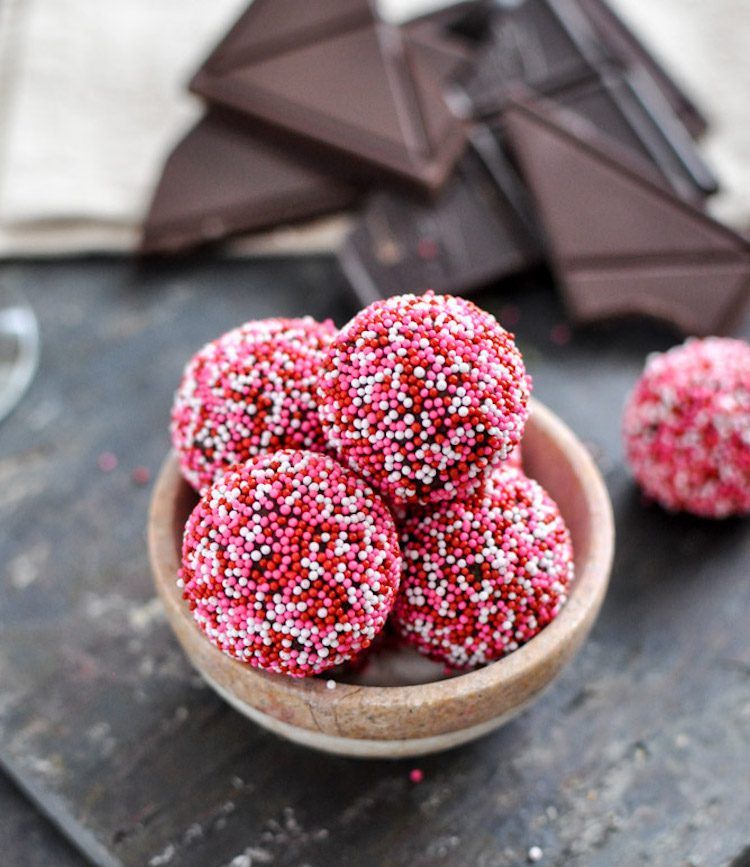 Made for that some special after all the little ones have gone to bed, with a decadent mix of Dark Chocolate and Milk Chocolate. Some Cabernet Sauvignon blended in make this a rich treat.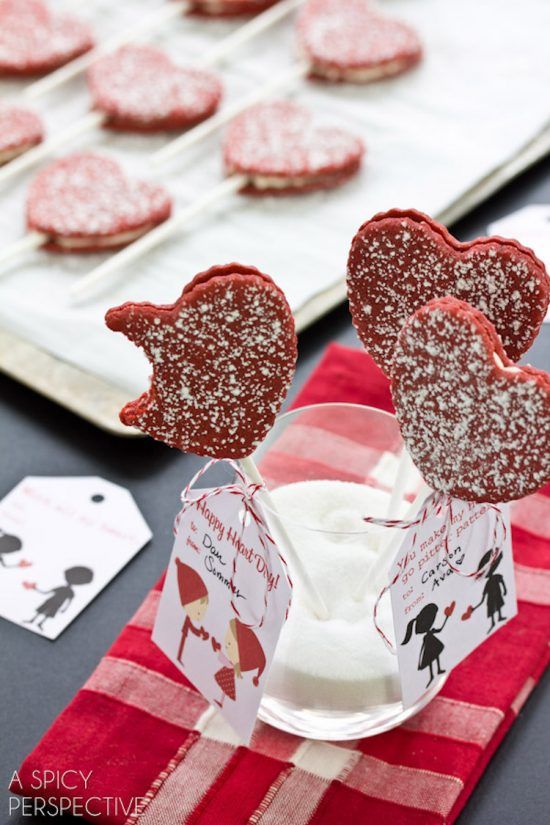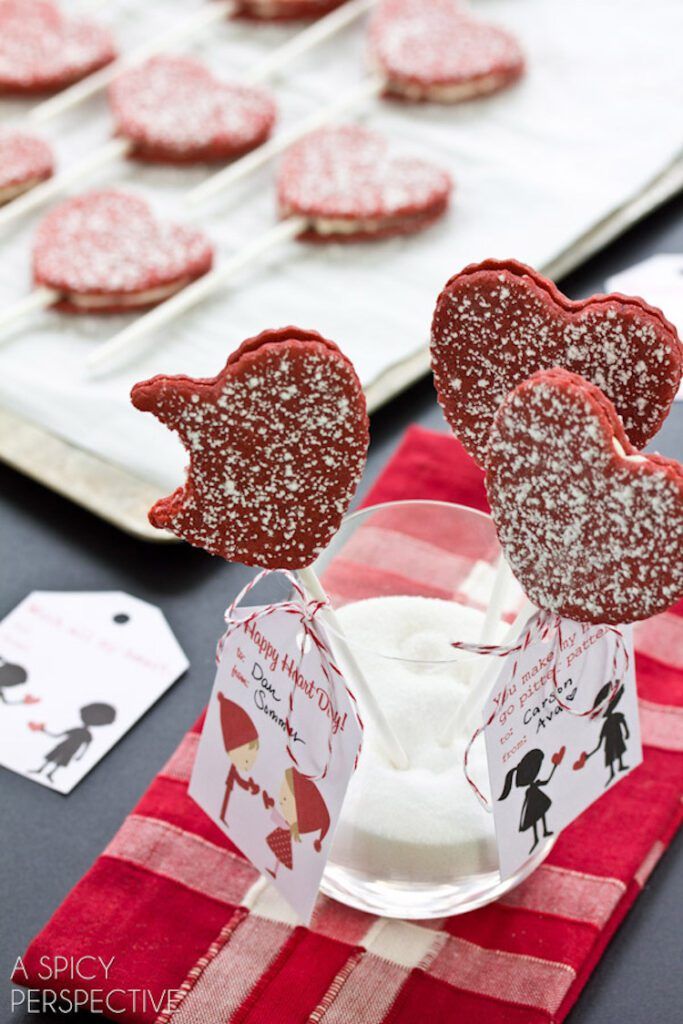 Red Velvet anything lets me know I've truly loved anytime time of year! Spread lots of love with these cute Red Velvet Cookie Pops!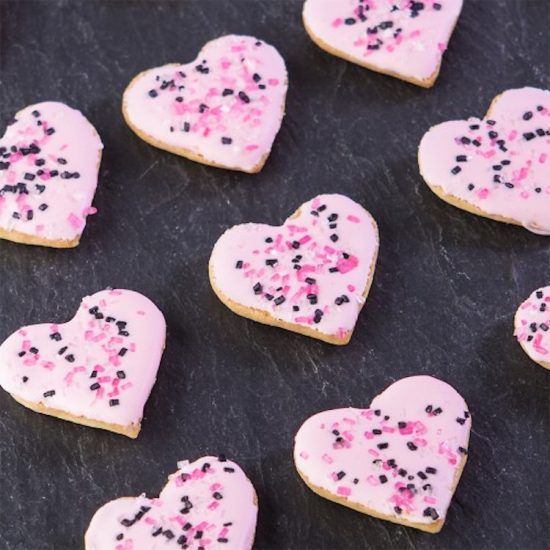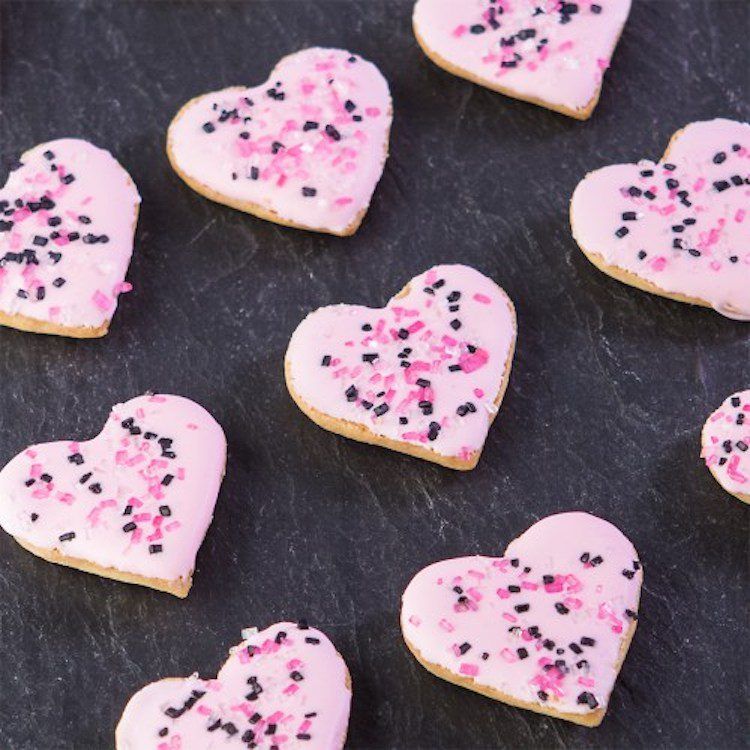 Valentines Sugar Cookies that are also Gluten-Free! Adorable Pink with Sprinkles and Sugar – now those are Cookies everyone can enjoy on Valentine's Day!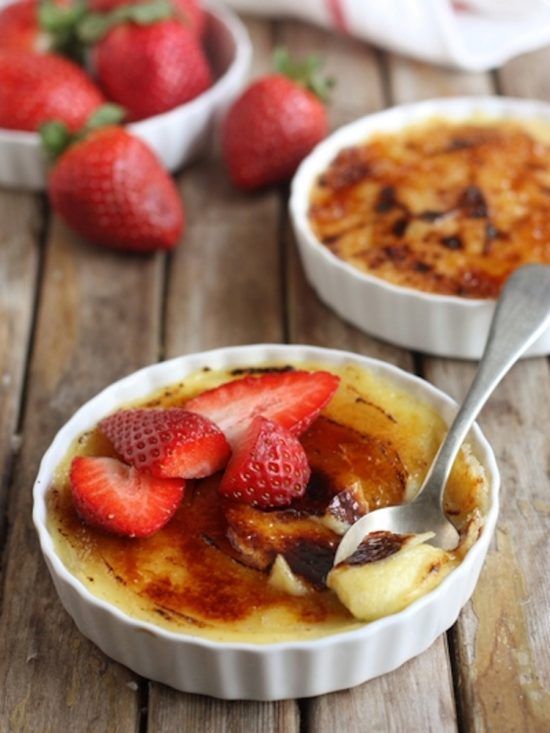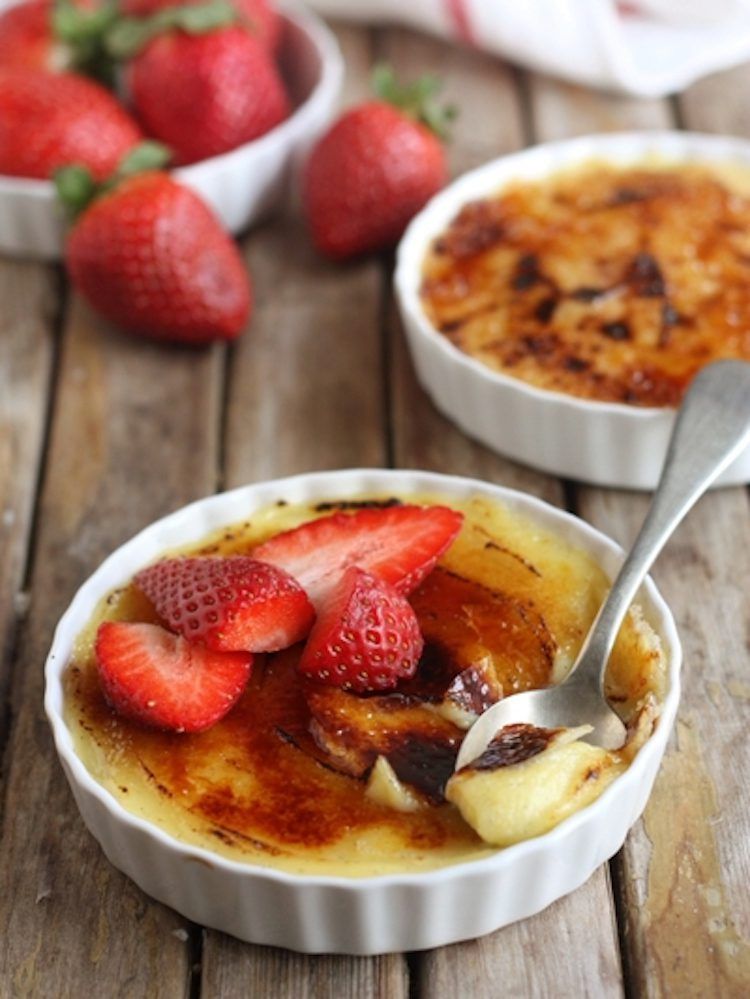 A tasty, easy, no-bake Creme Brûlée has to impress everyone on Valentine's Day, making them think you spent the entire day making this difficult-looking desert!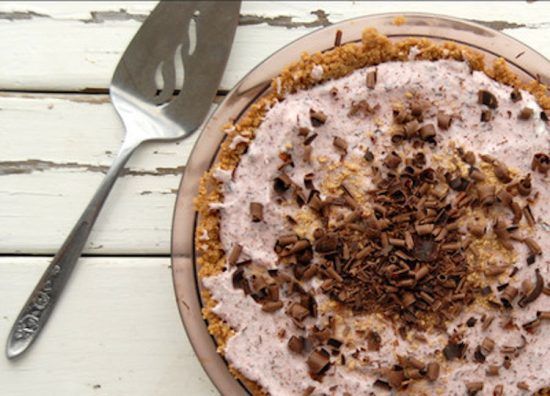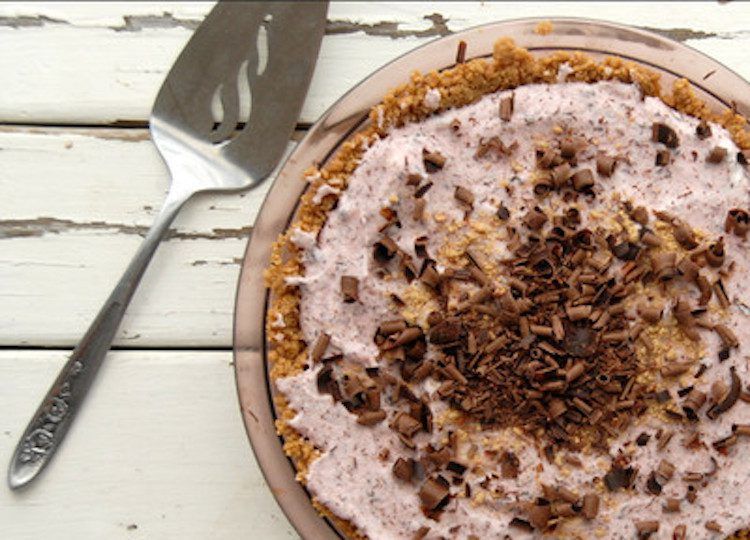 Cherries, Chocolate, and Pie all together in this dreamy recipe for all Valentine's Day Lovers!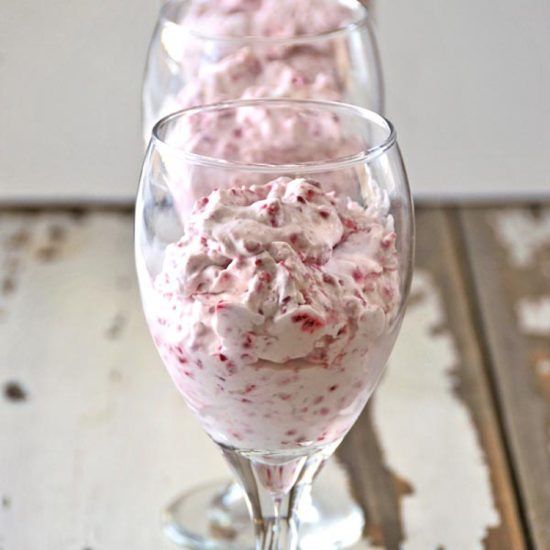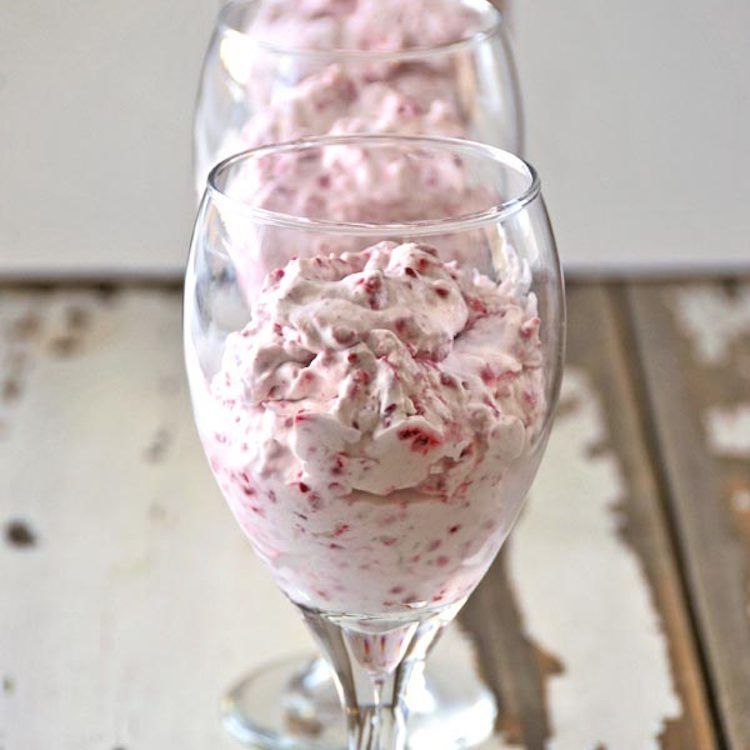 A simple combination of Whip Cream, Raspberries makes an Exciting recipe – Cupid's Cup of Raspberry Cream Dream, so whip this up for all your loved ones!
What Are Your Favorite Valentine's Day Recipes?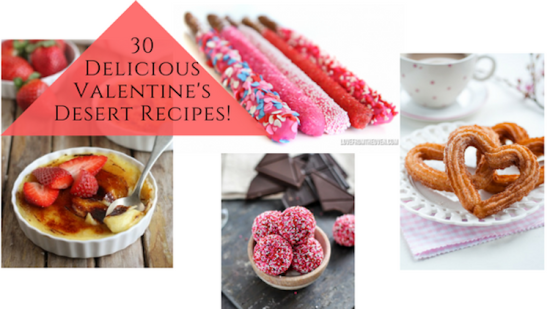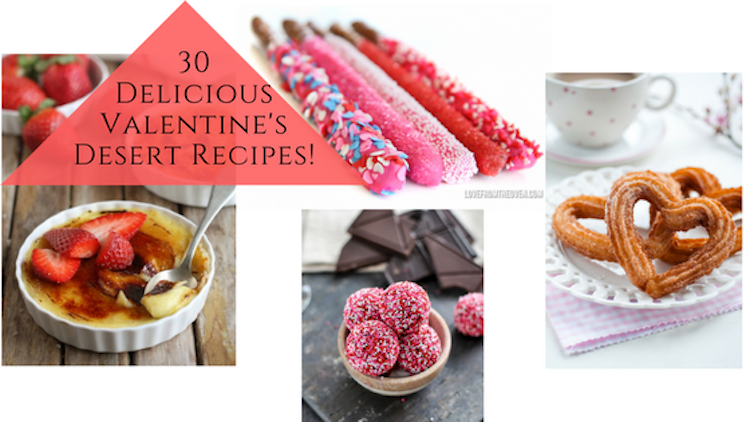 Its been so much fun gathering all these well-done recipes for you and I can't wait to hear back! So, let us know what fun-loving deserts you made for your family or friends this Valentine's Day! We'd love to see your recipes and pictures!
[amazon box="B07H8GMX7S,B07F6GHJRX,B07DDNRMGV,B07F3Q614B,B07F88B47Z,B01HQ9T4H2,B00R5LBPHO,B01H8QF3U0,B077P7VGK3,B077P56TWJ,B07DW5X647,B07F92KC25,B001D1FJ2E,B008XCZ21O,B075ZFBKP3″ template="table"]