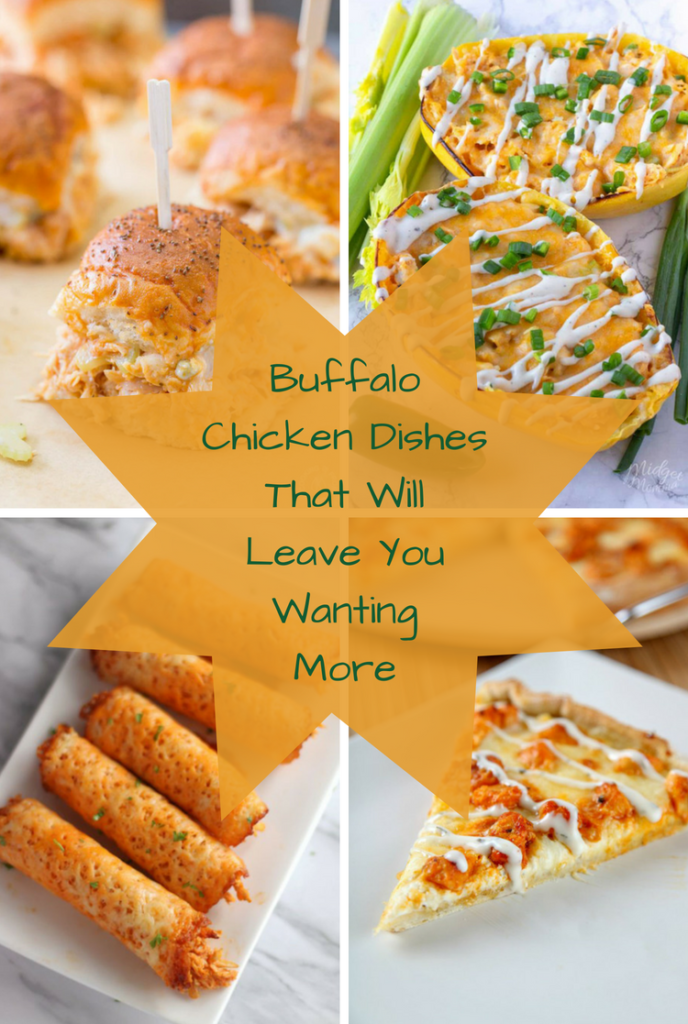 Buffalo Chicken wings are a popular snack or part of a meal that takes chicken to a new level. They were invented in 1964 in Buffalo, New York and got it's name based on the location and not the name or the sauce originally.
Did you know that National Chicken Wing day is July 29th in the United Sates?
While you may only think of buffalo chicken as something to have in the wing variety, these buffalo chicken recipes will show you just how versatile this popular food can be. Two recipes show you how to make the perfect wings though, for those who want to make wings as well!
Do you have an Instant Pot type cooker? These wings are for you! These wings take 5 minutes in the Instant Pot and 2-3 minutes grilling or in the broiler is all it takes to make the perfect buffalo chicken wings! Of course you can use other sauces, but the classic buffalo is deliciously spicy.
Don't have an Instant Pot/pressure cooker but still want to make wings without having to heat up the house or even just while out and about and grilling? Then this recipe is perfect for you!
Chicken wings take about 40 minutes to make on the grill, so be prepared for a wait. It's one that'll be well worth it in the end.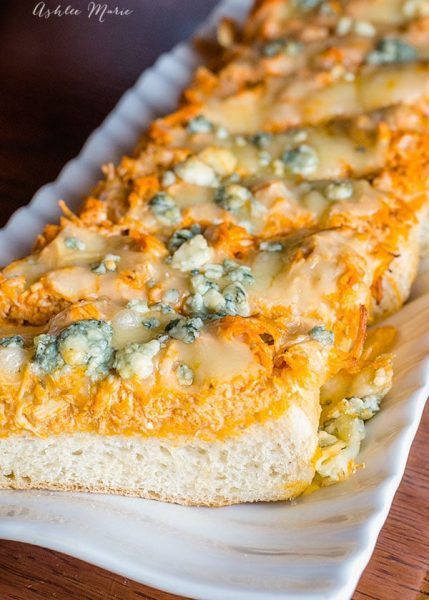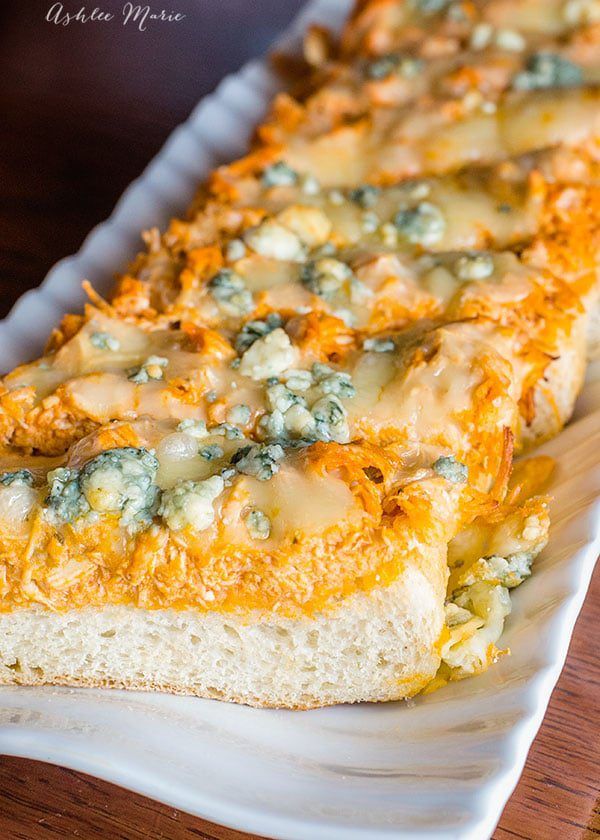 It's no secret that French Bread is absolutely delicious. You can have buffalo chicken without the hassle of tiny bones with this recipe! The french bread will help keep your hands from being too saucy, letting you enjoy more of the flavor and less of the mess.
This recipe uses a crockpot, so it's perfect for the summer as it wont heat up your house and you can set it and forget it for a few hours as the chicken cooks.
This recipe makes a party snack out of crockpot cooked buffalo chicken. Great for your party tables any time of the year, and perfect finger-food sized as well. This easy recipe takes just a little effort and the use of the crock-pot lets you take care of other business while waiting on the chicken.
The crunch of the crackers adds a fun texture difference compared to the french bread in the previous recipe as well. Plus, they look rather nice and like they took a lot more time and effort than they actually do. That's great for parties if you ask me.
Another food item that's great for items are dips! This Buffalo Chicken dip is perfect for spicy food lovers who tend to not have a lot of dip options. A perfect way to enjoy buffalo chicken in a fun way with other items, what's not to love about it?
Plus the protein from the chicken and calcium from the cheese? You can almost argue this one is somewhat healthy.Then again if you pair it with vegetables like the picture shows, you can't argue the nutritional benefits of them at least.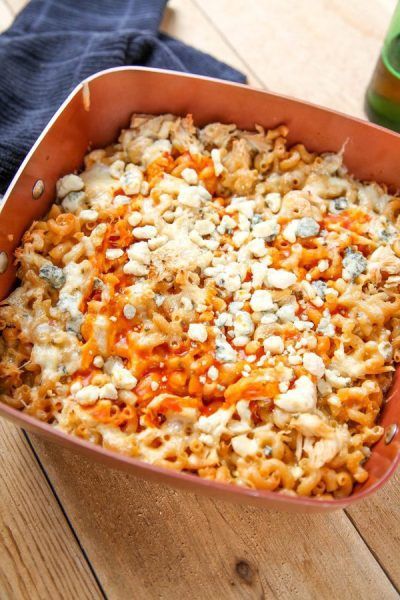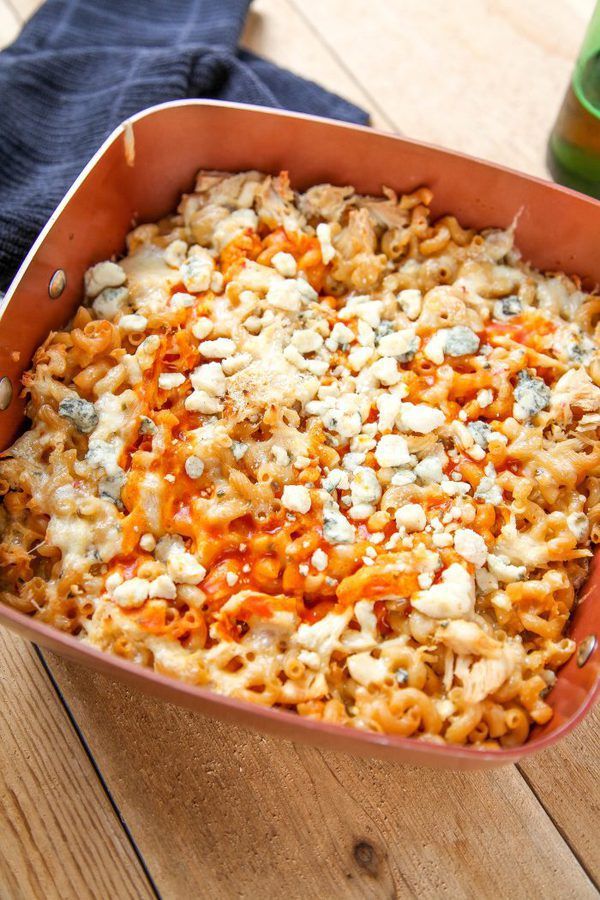 This recipe takes both Mac and Cheese and Buffalo Chicken and combines them into one ultimate comfort dish with that spicy kick! If you've never made home made Mac and Cheese before, this recipe makes it easy to make a cheese sauce with that amazing Buffalo spice to it.
What's not to love about paring two wonderful foods together into one dish? More so if you have a large group to feed and they all love buffalo chicken as much as you do!
Taking chicken soup to a whole new level is what this soup does! Add some dumpling and you'd have something even more delicious, because dumplings are great.
This recipe doesn't actually call for too much Buffalo wing sauce for the entire thing, so it's easy to start small and build up to the level of zesty flavor that you want in your soup. The perfect pick me up soup for when you're sick in bed!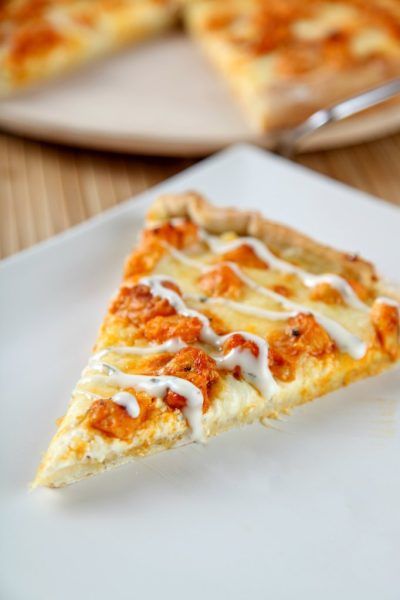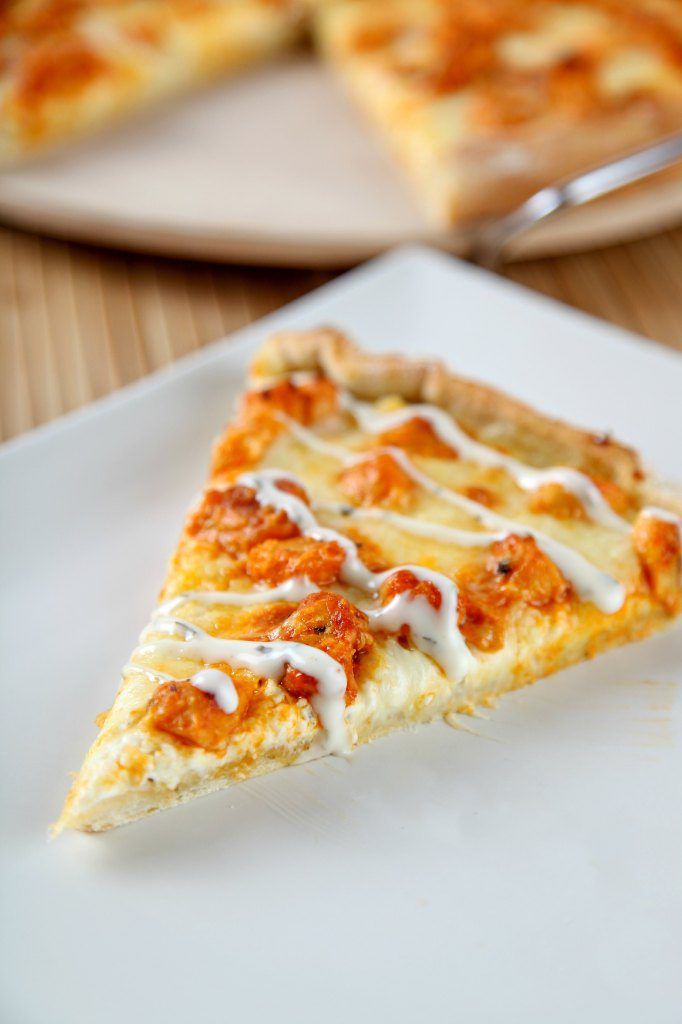 Who needs chicken wings and pizza when you can combine the two like this? Not me!
The cheese and the Bleu Cheese dressing will help mellow out the Buffalo sauce a little as well. So you'll get a nice creamy cheesy pizza, and the pizzazz-y kick from the Buffalo Chicken on top. This sounds like a delicious way to have chicken on pizza that doesn't involve BBQ sauce.
If you're wanting to try out spaghetti squash but are't sure what to do with it this recipe is for you! What better way to try something new than to pair it with something you like so it's not quite as intimidating?
Mix your love for buffalo chicken with the nutritional benefits of spaghetti squash. Which is low in calories, low in carbs, and is a source in Vitamin C, Vitamin A, Calcium, Iron and Potassium. Wow!
These wraps are great for lunch boxes, work lunches, party trays or just as something to snack on throughout then day when you have a craving for something spicy. So perfect with a drink with friends or family really!
A spicy wrap version of a classic chicken salad makes for a mouth watering use of buffalo chicken you're sure to love.
This recipe is a lighter take on a chicken salad wrap! Using Lettuce leaves instead of tortillas and adding in some Quinoa for added nutrition.
Quinoa is a good source of fiber, protein and iron. Making this wrap even more of a protein boost with not just the benefits of the chicken! This makes a perfect light lunch to get you through the rest of your day without wanting to snack too much more.
Sweet Potatoes offer a kick of protein, a ton of Vitamin A, as well as some Vitamin C, Calcium, Iron, Fiber and Potassium. They're hands down better than white potatoes, and this pizza uses them to make a crust and tops it with Buffalo Chicken!
You can't feel too guilty made with a crust this healthy while enjoying your spicy chicken delight.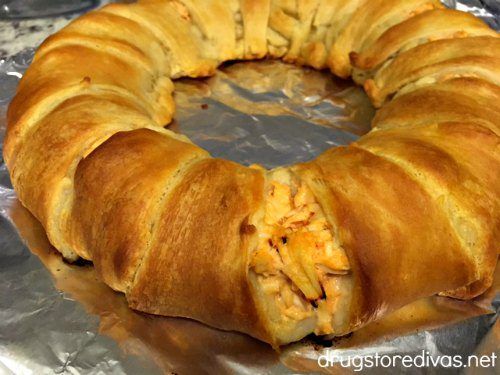 Crescent rolls are amazing, and this recipe uses two packs of refrigerated dough to make a delicious crescent roll perfect for a party or snack lunch, or a dinner. Heck who needs a party as an excuse to have something this delicious?
Cook your chicken, use cream cheese, buffalo sauce and mozzarella cheese, and crescent roll dough and that's all you need to make this delicious food!
Sweet potatoes can be dressed up just like your usual russet baking potato, and what better way to do that than by filling it with Buffalo Chicken?
This recipe is pretty easy, delicious and offers a compliment to the spice with bleu cheese crumbles. Plus you'll use chicken sausage chopped up and mixed with buffalo sauce, so you don't have to cook your own chicken breasts or anything else to make this delicious dinner in a nice neat little package.
Wow! I never thought I'd see a different take on the usual Tater Tot Casserole, yet here we are! Sure, it doesn't really photograph super well when you take out a serving. But Tater Tots plus buffalo chicken, ranch, and bacon really make this recipe sound oh so delicious. What's not to love about something you can cook relatively quick and easy?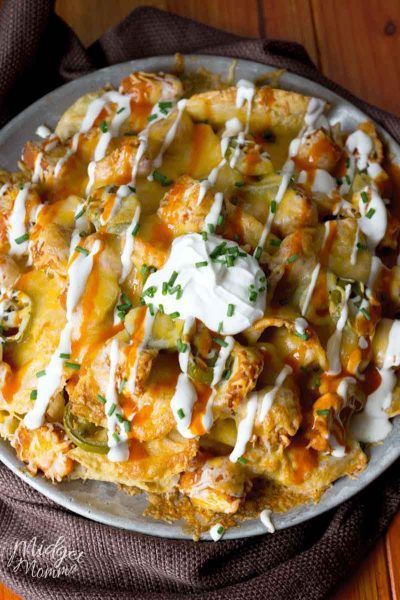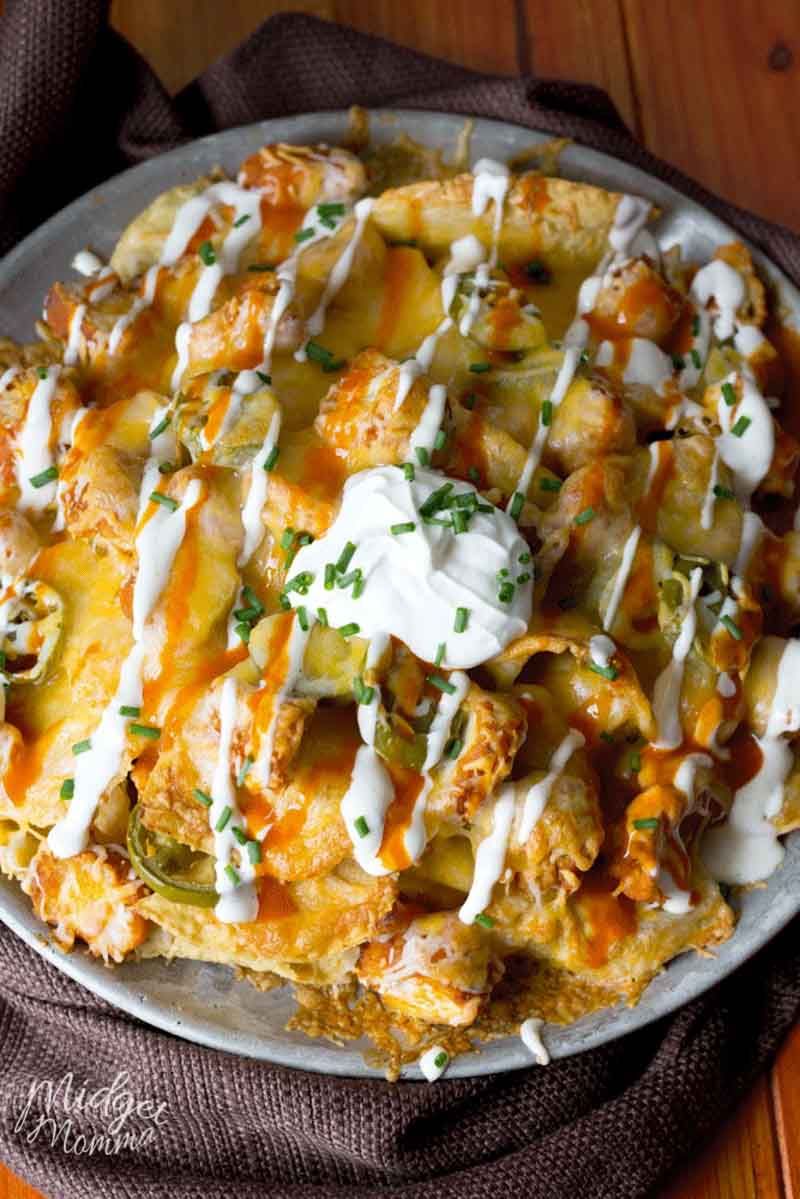 You can add some pizzazz and pop to your Nachos with popcorn chicken, hot sauce, and jalapenos! Use sauce cheese to make your nachos super delicious and creamy along with your regular cheese that you'll melt.
While the recipe only calls for shredded Mexican Blend cheese, I promise that cheese sauce together with it makes nachos just so much better! I recommend Gehl's which you can find at Walmart. They have mild and jalapeno flavor!
This recipe is another delicious use of baked sweet potatoes! Yes, it is baked sweet potato with shredded buffalo chicken chicken breast, but with the extra kick of using jalapeno!
The site also includes a handy list of tasty topping options, so you don't need to stress the details.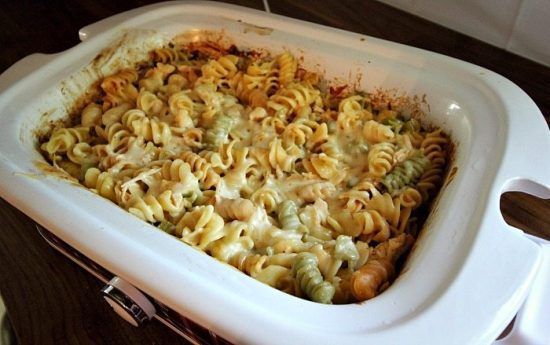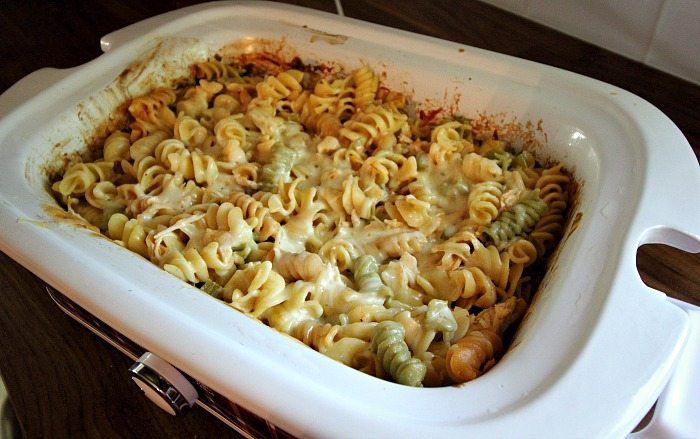 No need to heat up your house with the oven while making this casserole, thanks to the use of a crock pot. Of course you do have to boil the pasta, but I believe you can even buy that pre-cooked if you really don't want to heat things up around the house during the summer.
This delicious casserole is perfect for those who love pasta and Buffalo chicken while being covered in delicious Monterrey Jack cheese!
These Buffalo Chicken Sliders are the perfect little party sandwich with a kick! Spicy Buffalo sauce, creamy soothing bleu cheese, and crunch celery make up the filling.
Using Hawaiian Sweet rolls as the perfect bun adds just a little tongue of sweetness to balance out all the flavors into one absolutely delicious party table mainstay!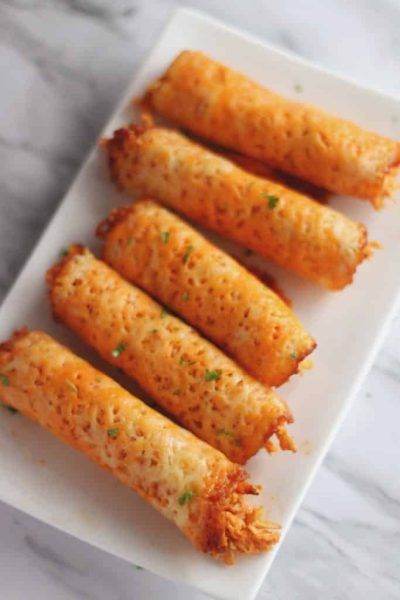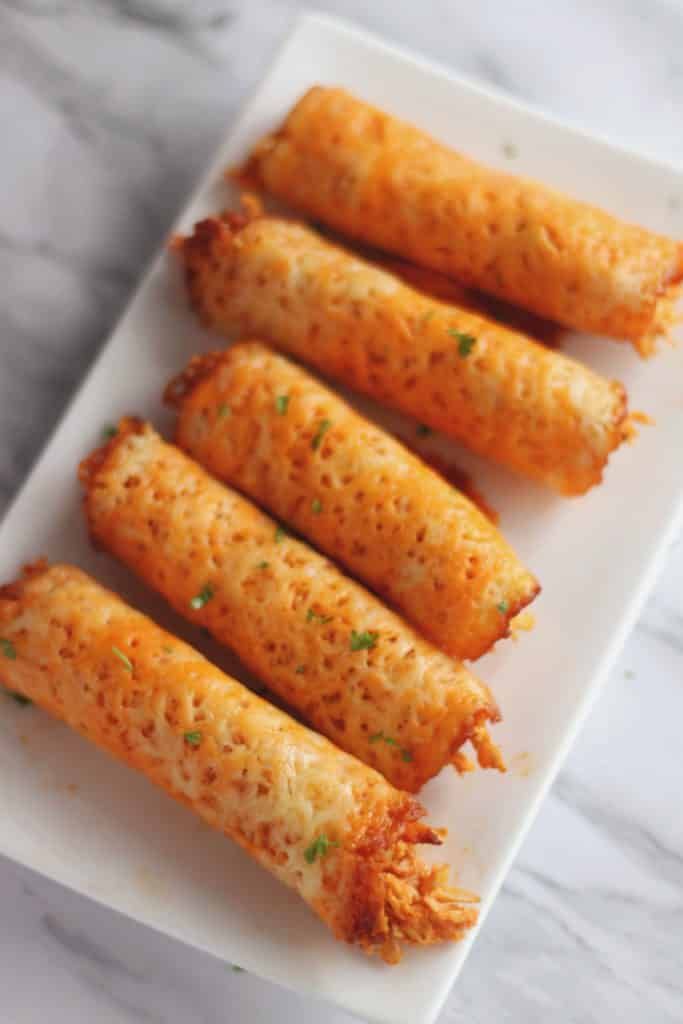 Can't have gluten? Or just watching your carb intake? These Buffalo Chicken Taquitos are the way to go if you're craving something that you can't have.
You'll use cheese, melted and cooled to make the shells/tortilla replacements for this recipe. This means you don't have to sacrifice any flavor for this one at all, plus get a hit a healthy fat!
This pizza is low carb, tasty and much healthier than the typical buffalo chicken pizza. You'll get your fix of pizza without too many cabs or calories, making healthy taste good makes it easier to swallow.
You'll use a low-carb flat bread wrap, olive oil spray and greek yogurt on this pizza to make it all come together when you top with chicken, cheese, and whatever other toppings your heart desires.
Meatloaf that's low carb? Huh, who would have thought? Plus making it with chicken and adding the spice? It's an interesting thought to be sure. This unique take on buffalo chicken will give you something new to try while being somewhat traditional at the same time.
Have you ever tried a low-carb meatloaf before?
Perfect Easy Crock Pot Buffalo Chicken Meatballs
These meatballs are a great use for ground chicken! Which I need to try using more of. These aren't low carb or gluten-free, but I believe could very easily be made so.
The recipe gives tips on making forming chicken meatballs easier, as working with ground chicken is an interesting tactile experience.
This is a easy chicken chili but with that kick! White sweet potato, chunks of tomato, and hot sauce make this chili really something amazingly delicious.
Even better? You make it using your crock pot for one pot cooking. It's so easy you don't even have to cook the ground chicken up. Just crumble it into the crock pot!
Want to do your own thing with buffalo chicken? Make some in the crock pot with this recipe and let your imagination go wild!
Chicken, Buffalo Sauce, Yellow Onion, Minced Garlic and Lite Culinary Coconut Milk make this a easy 5 ingredient recipe that takes very little prep or fuss.
With so many Buffalo Chicken recipes, you'll be hard pressed to run out of ways to enjoy it. Which recipe sounds the best to you?
Do you have any special ways you like to enjoy buffalo chicken that I didn't include here? Let me know in the comments below, I love to hear from you all.
Last update on 2023-11-29 at 23:48 / Affiliate links / Images from Amazon Product Advertising API