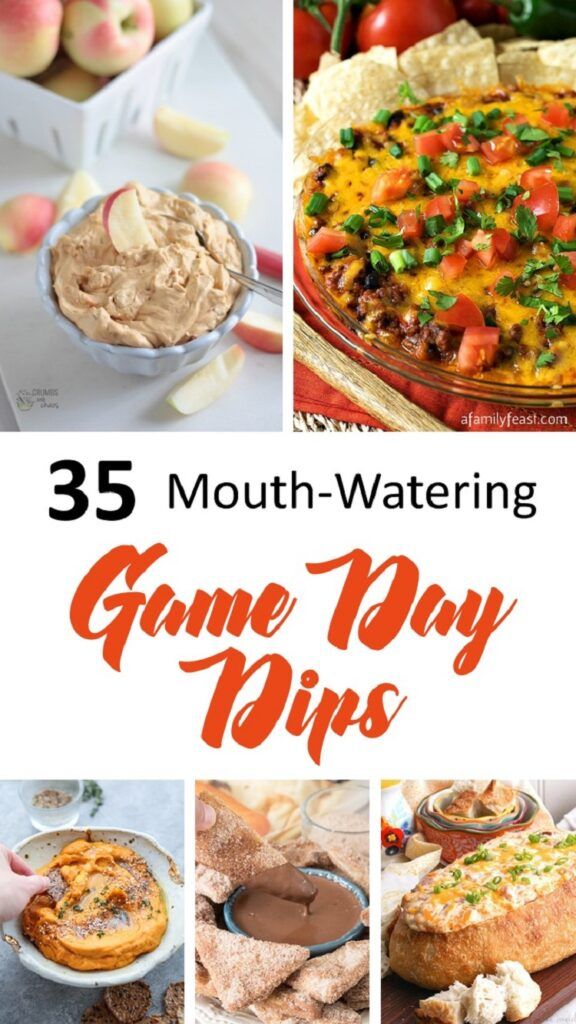 [amazon box="B01MEEGB4Q,B0711F3R5M,B019EEUQ2O,B06XCQKL68,B0038JDEOO,B077YQLGKD,B0739LCL5M,B003CFBRTS,B079K2FTDB,B0721BDB2P,B07D5C47SP,B0736S97BB" template="table"]
Whether you're a huge fan of game day or not, we're sure you'll agree that it serves as the perfect excuse to devour tasty treats (not to mention copious amounts of corn chips!). There's nothing quite like getting comfortable on the couch whilst enjoying a table full of snack food. As you know, dip is a much-needed element of any match day game plan, but not just any dip will do.
That's why we've rounded-up 35 mouth-watering game day dip recipes to give you some much-needed inspiration and tips for putting together your tastiest game day spread yet. You'll find a wide range of dips among this list too, including ones that are deliciously cheesy, creamy, spicy, and super sweet (salted caramel pecan cheesecake dip anyone?). Trust us, there's sure to be a recipe here to suit every taste bud!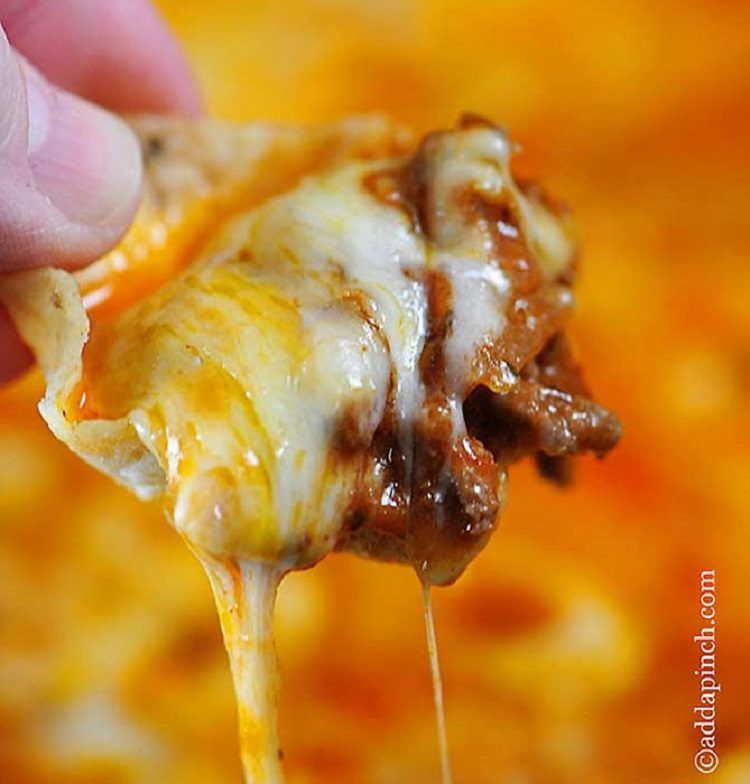 If there's one thing that goes really well with corn chips, it's Mexican flavors, and this beef enchilada dip is packed full of them! Doesn't it look deliriously cheesy? We have a feeling this will be a group favorite if you're planning on having friends around to enjoy the game with you. Be warned though: they'll definitely want the recipe!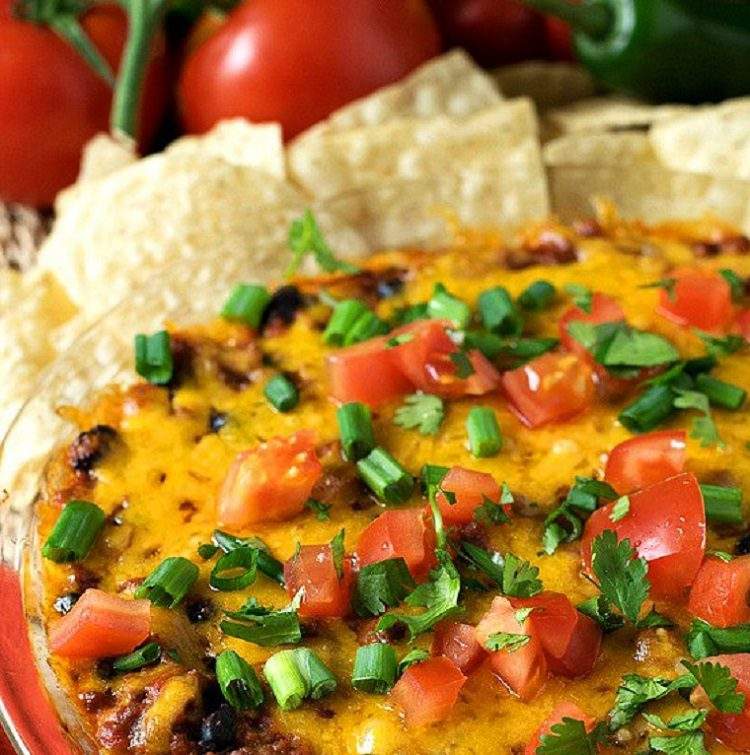 If you're a lover of spice, then you'll really love this chili dip recipe to add some red-hot flavor to your game day snacks. It's chunky, savory, and all things delicious. It even contains mince, tomato, shallots, and of course, plenty of cheese! Does it get any better than that?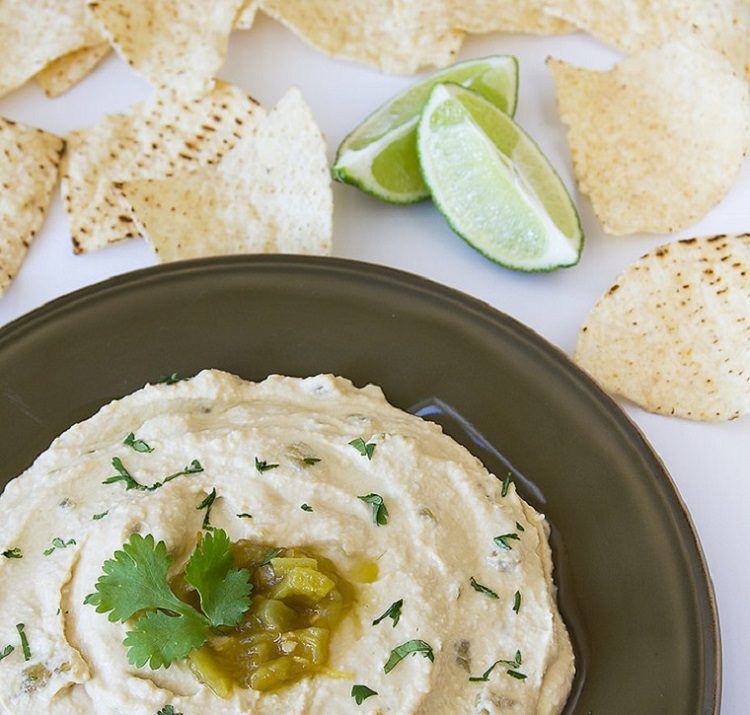 If you're after a lighter and healthier dip option for game day, then this zesty and mouth-watering green chilli lime hummus is just for you! Using store-bought hummus, it's actually really simple and quick to create, so you can start it during the pre-game show and still be back in time well before the game begins!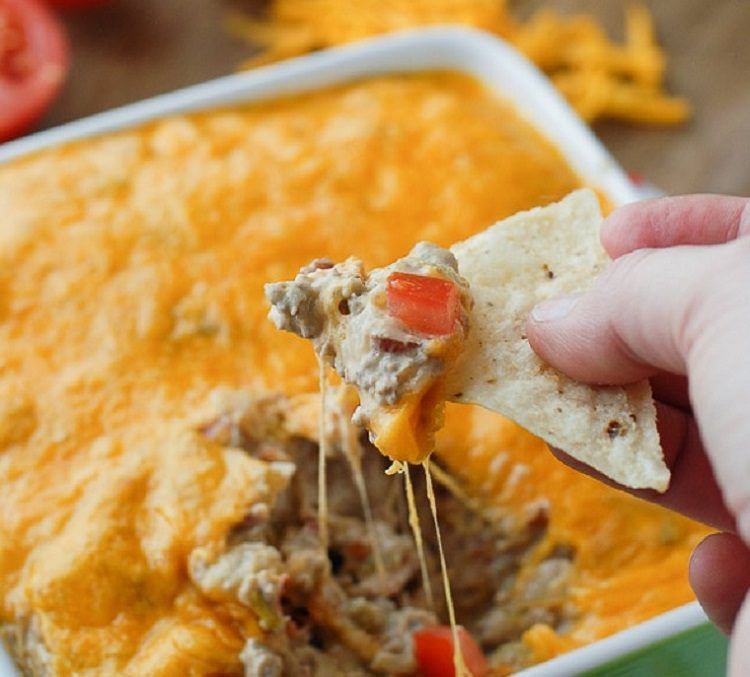 Now this homemade dip is not for the feint-hearted! Called a Green Chile Bacon Cheeseburger Dip, this combo packs a serious flavor punch – just what you want for an intense sporting game. Plus, it's easy to share, comforting, and extremely filling, meaning that no guest will leave feeling hungry. This recipe is inspired by a favorite iconic Southwestern Cheeseburger, bearing all the flavors except the bun!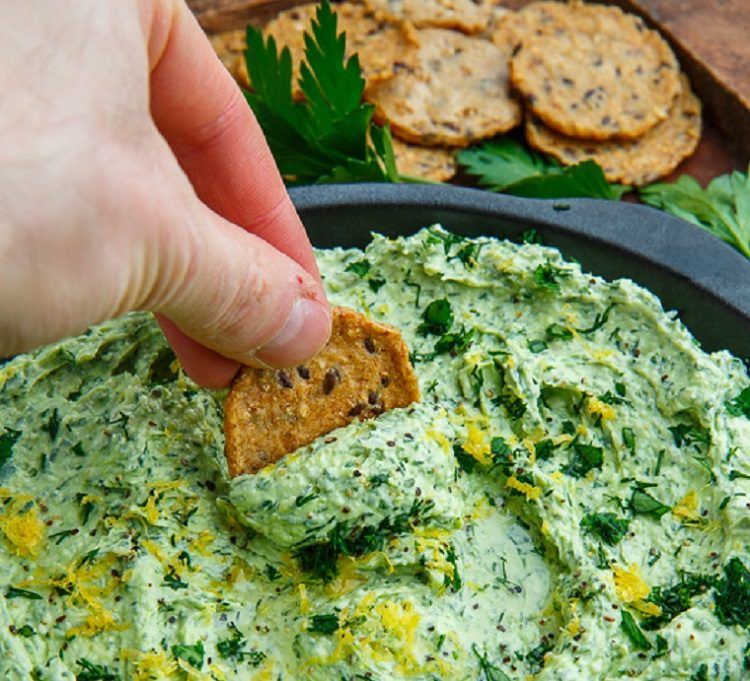 We understand not everyone wants to gain a few kilos on game day, so have also included some lighter and healthier options among this list. This recipe for whipped feta and herb dip is one of them. The best part is you simply combine all of the ingredients and blend them together in a food processor. How great is that?!
Have a Fiesta with this Mexican Guacamole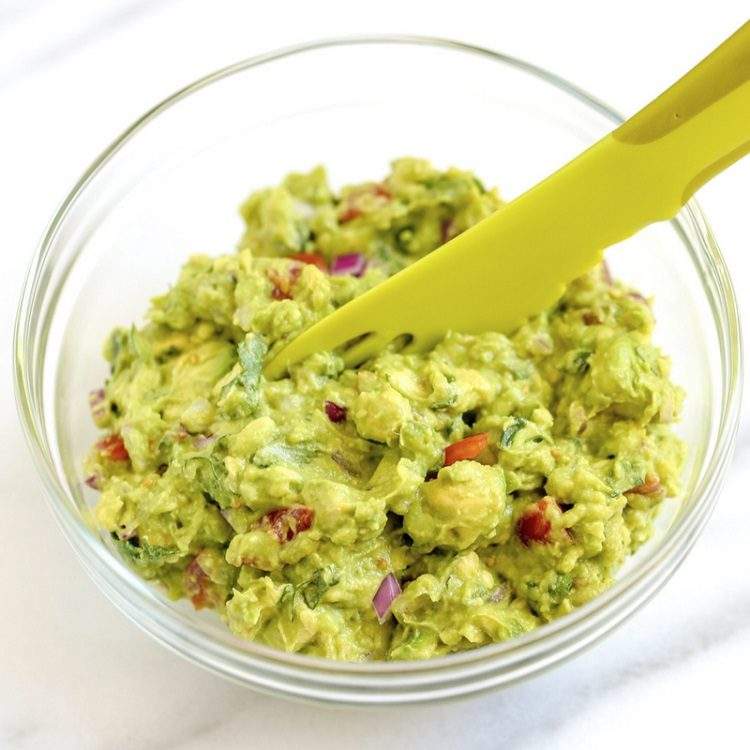 This authentic recipe for Mexican guacamole is sure to be a winner for any football fan. It's also delicious without being too heavy, so you can skimp on calories without missing out on flavor. All you need to do is serve this delicious dip with a bowl full of crispy tortilla chips and watch it all disappear within just minutes!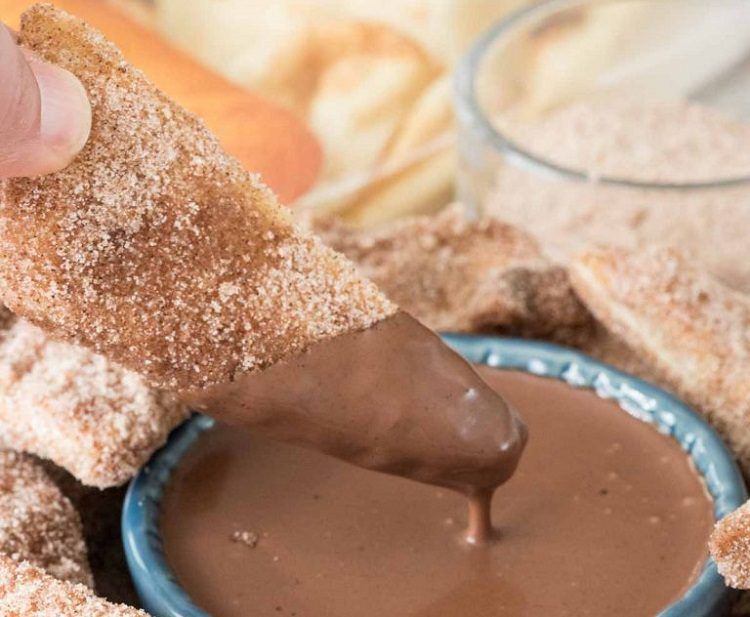 Not only does this unique recipe teach you how to make a delectable chocolate ganache dip, but it'll also show you how to make baked churro chips using Naan bread – how cool is that? It's a quick, easy, and sumptuously sweet addition to game day that any guest will fall head-over-heels in love with.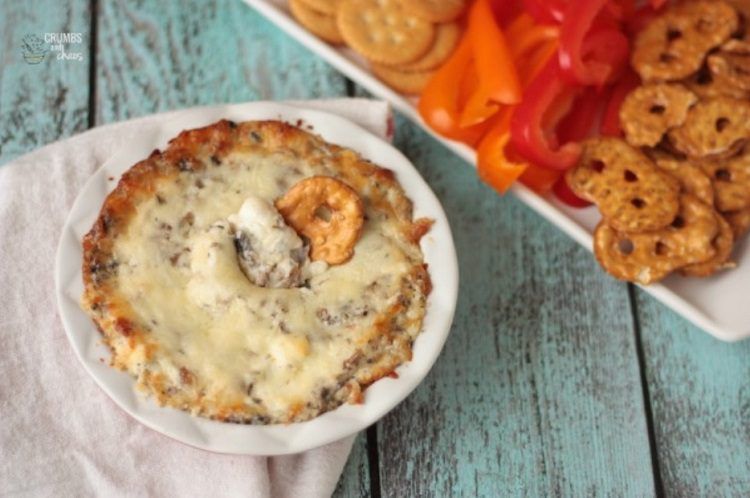 For this homemade dip recipe, the flavors of smoky bacon and mushroom combine to give you something worth celebrating. It even uses incredible ingredients like mayonnaise, cream cheese, garlic, and Italian seasoning. Delicious! Simply serve with your favorite crackers or corn chips for a game day snack done right.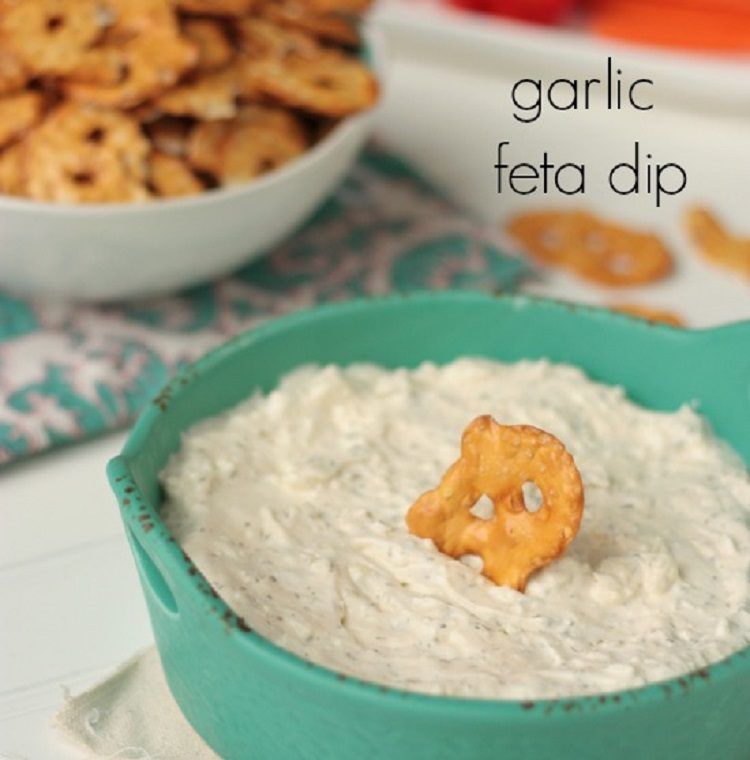 It might sound simple, but this dip combines the creamy and much-loved flavors of feta and garlic with ingredients such as mayonnaise, basil, oregano, dill, and thyme. The method for creating this dip is amazingly simple and quick too. You simply crumble the feta if it isn't already broken up, before combining all of the ingredients together in a bowl.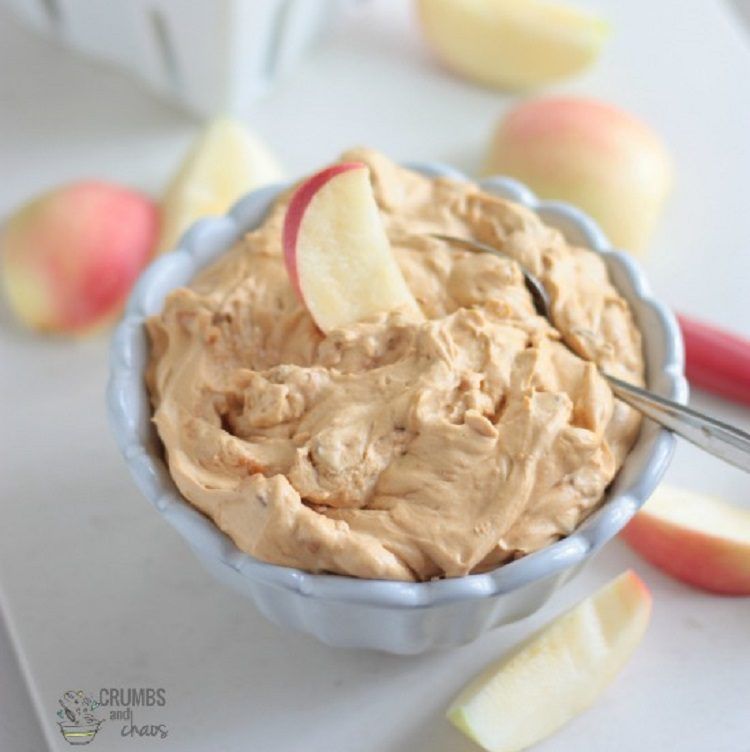 Not only is this dip light, fluffy, and sweet, but it also only uses four ingredients, including cream cheese, Dulce de Leche, heavy whipping cream, and fun size candy bars of your choice. You then cut up some fresh apple wedges to enjoy with the dip, giving it that caramel and apple combo. It's different, delicious, and utterly perfect for topping off game day celebrations.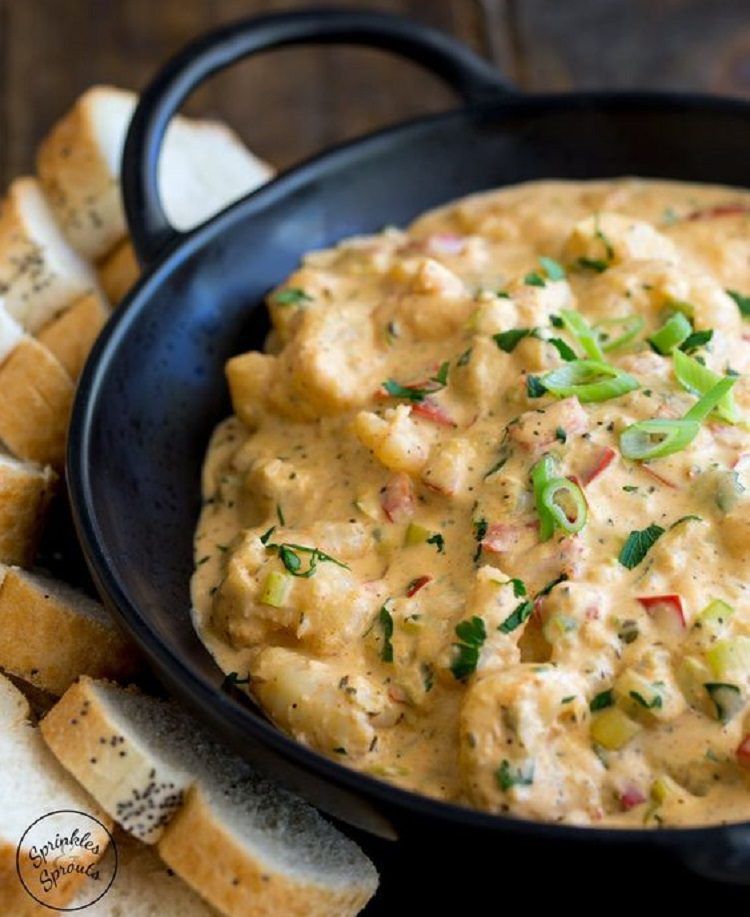 If you're craving a game day dip that's filled with seafood such as shrimp, then you'll adore this homemade Hot Louisiana Shrimp Dip. It's got a serious bite to it but is absolutely amazing spooned onto crusty bread or your favorite corn chips. In fact, it tastes so good that your guests won't know what hit them!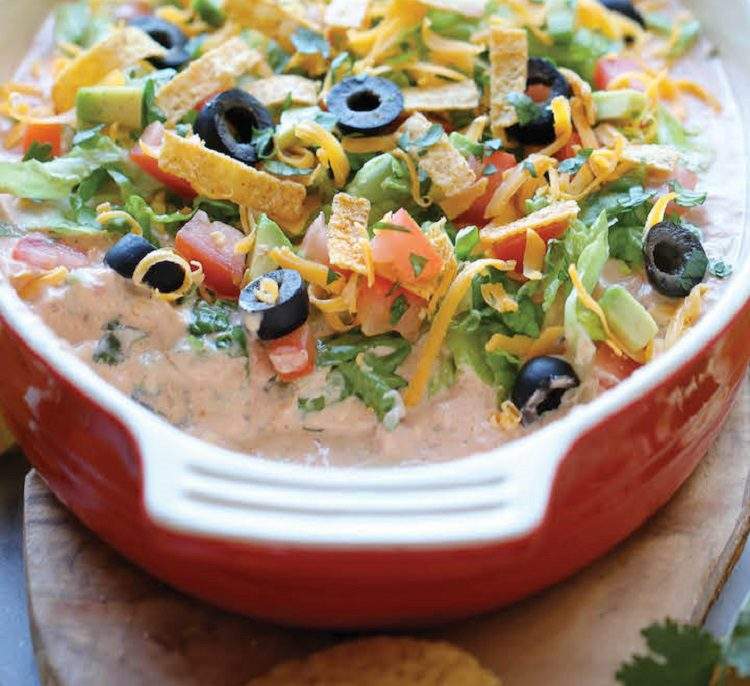 Want to enjoy all of the flavor hits without sacrificing your new year diet? This skinny taco dip is just the thing, as it lets you enjoy sumptuous ingredients such as cream cheese, salsa, and taco seasoning without the guilt that often comes with over-indulging. Your hubby and his friends are also sure to enjoy it, plus it tastes so good they won't even realize it's 'skinny'.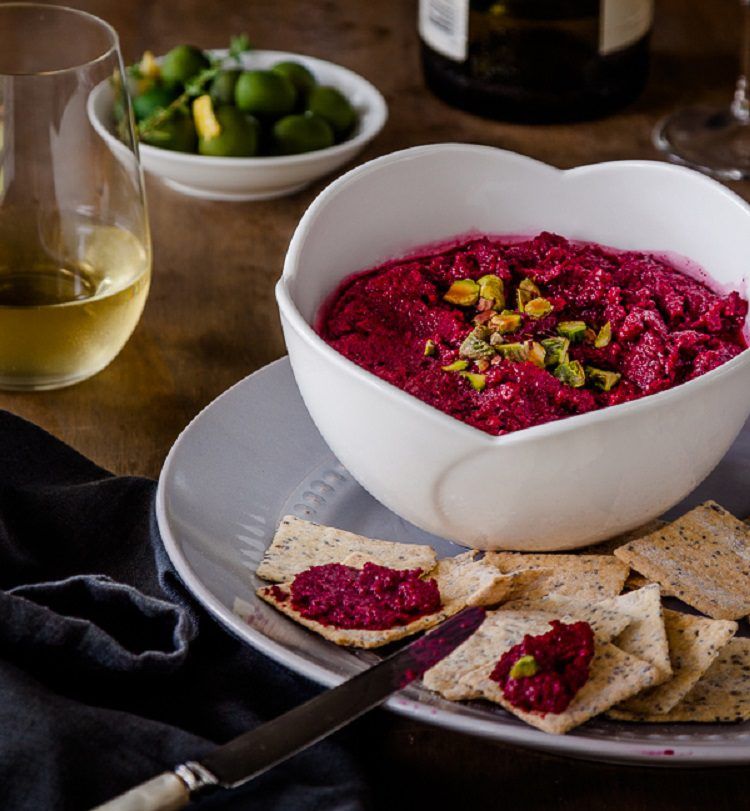 Whether you're cheering on a maroon colored team or not, this Egyptian beetroot dip still has a place at your game day snack table. It contains the rich, earthy flavors of beetroot, whilst still tasting delicious thanks to added ingredients such as garlic, yogurt, toasted pistachios, and more. It's certainly worth whipping-up!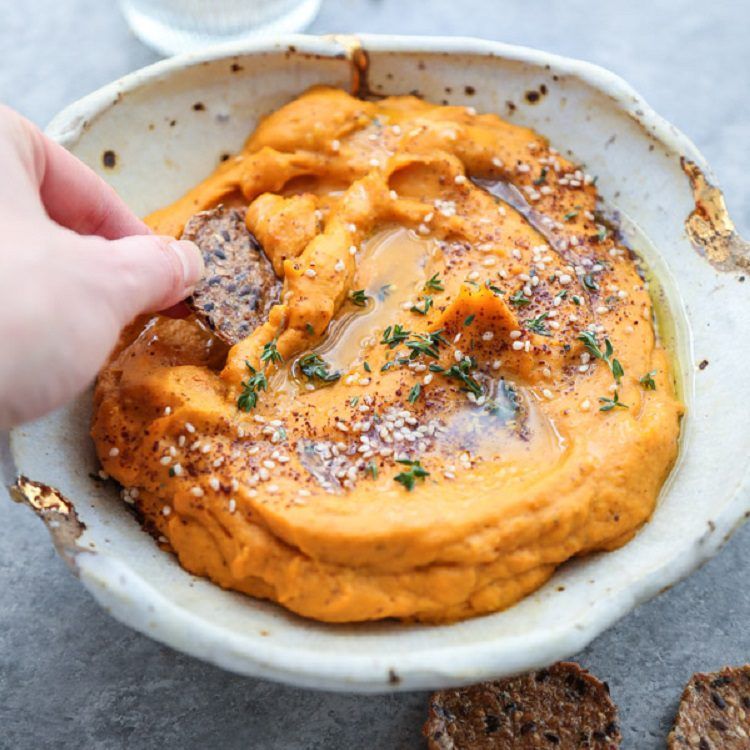 Not only does this sweet potato hummus with tahini and homemade za-atar look amazing, but it tastes incredible too. It contains traditional flavors and ingredients of the Middle East to give you a game day dip that's surprisingly unexpected, delicious, and quite healthy too! This one is best left to the morning of or night before of course, but trust us, the results are totally worth the extra prep time.
Garlic, Cauliflower and Cheddar Dip Goodness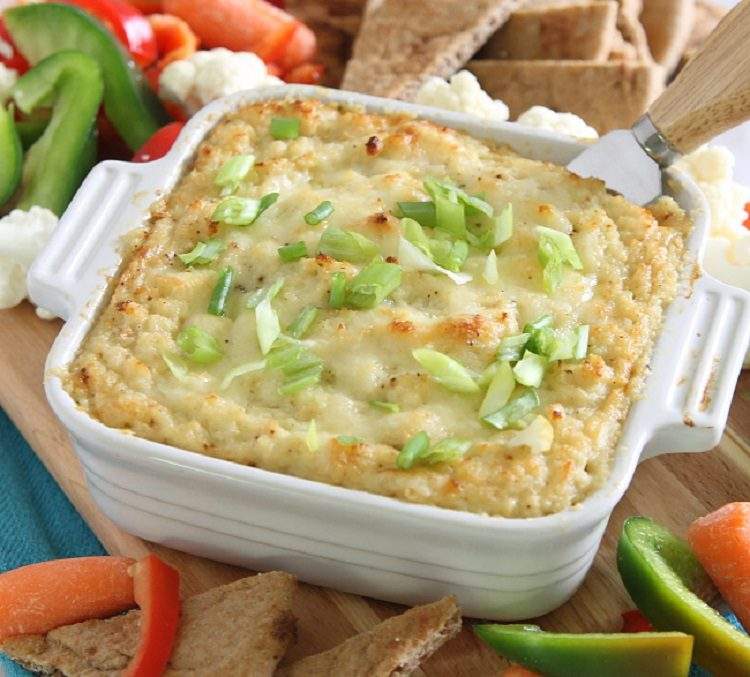 This hot, cheesy, and garlicky dip is made with cauliflower, so you can load up without the guilt! It also presents a nice dip alternative that can be piled high on bread, crispy tortillas, crackers or corn chips. It's incredibly versatile, allowing guests to eat it in any way they see fit! Who knew cauliflower could be so tasty?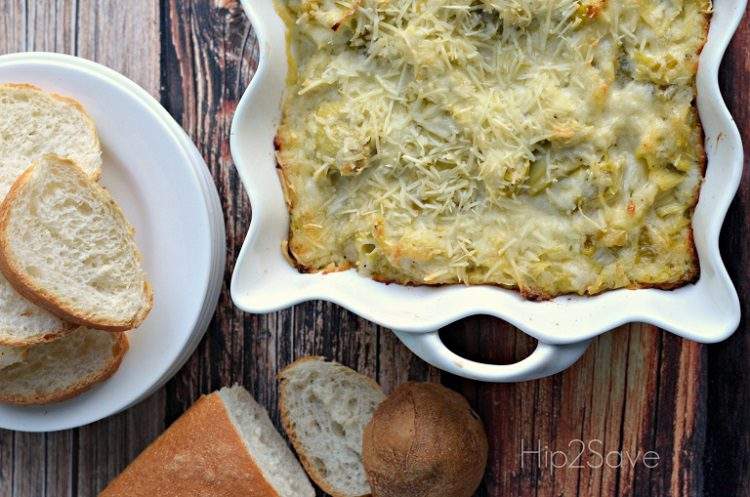 While this dip sounds like a hit or miss with its use of parmesan and artichoke (not always the two most popular ingredients, after all), it's actually pleasantly surprising – not to mention delightfully delicious! This recipe also uses mayonnaise and mild green chili to give it loads of flavor.
Keep it South of the Border with this Bacon Dip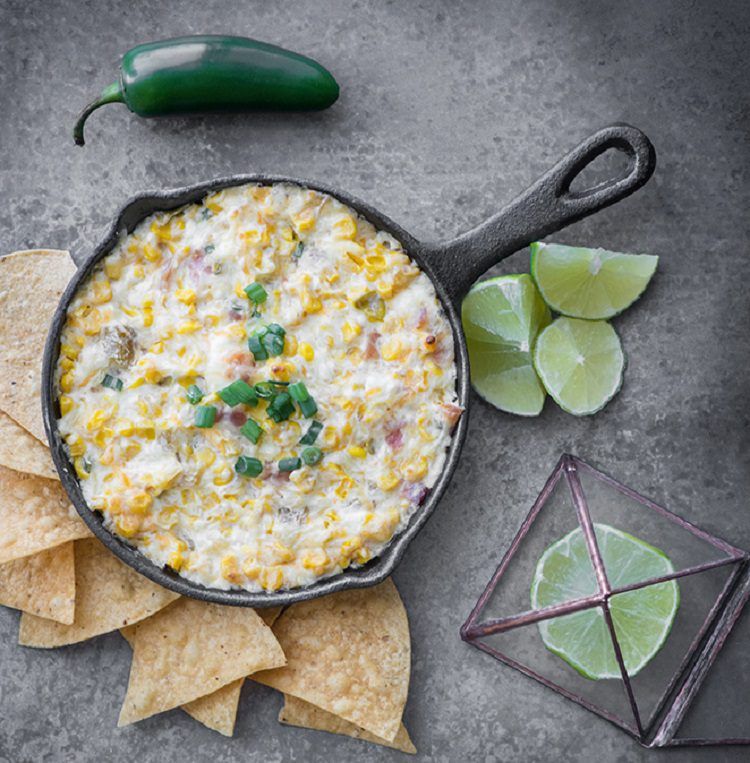 This unique 'south of the border bacon dip' also includes green chilies and corn and is incredible when paired with slices of crispy bacon and tortilla chips for dipping! The recipe features a nice long list of ingredients, so you know it'll be packed full of scrumptious flavors too. It's just the thing to liven up game day!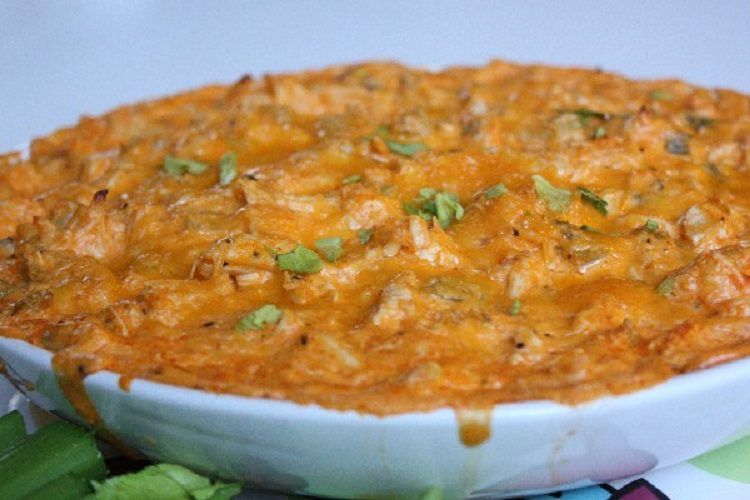 If you love buffalo chicken, then you're in for a real treat with this homemade dip version of the popular dish. It's a delicious, cheesy, and gooey way to celebrate game day, plus it goes brilliantly with crispy crackers or corn chips. Just be prepared to offer the recipe around to all of your guests!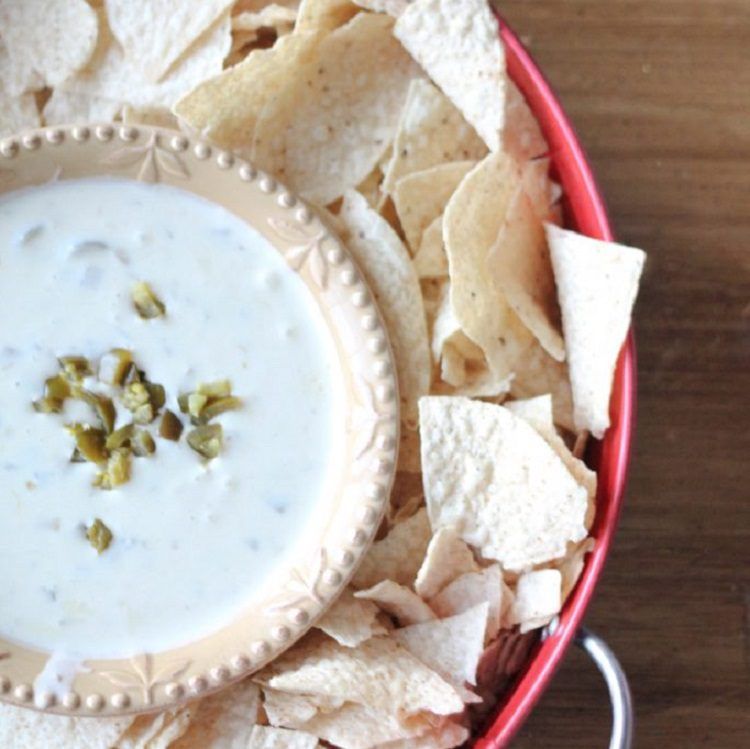 This white cheese dip recipe was especially made for game day, plus we've been told it's the perfect accompaniment to NFL playoffs. It was originally tried and tested in a Mexican restaurant, so you can expect those familiar Mexican flavors we all know and love. Plus, it even includes jalapenos, so just wait for that hot tang!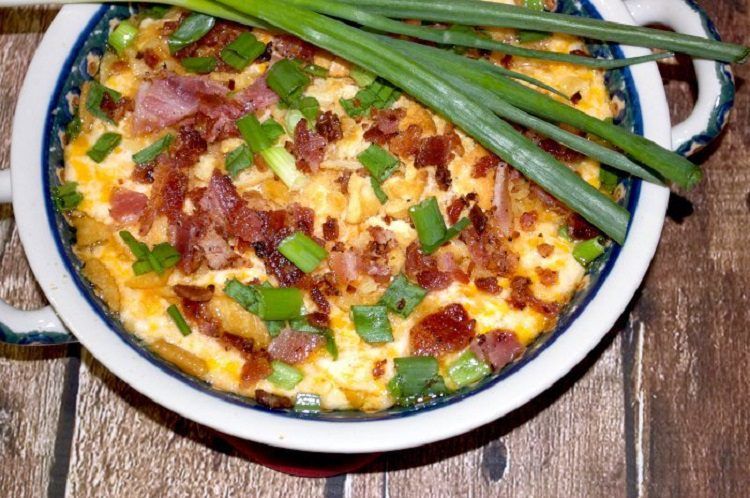 Not only does this dip combine not one, but three types of cheese, but it also includes crushed crackers, mayonnaise, bacon, and a whole lot more! We love how chunky the toppings are too, offering a snack that is sure to keep you and your guests satisfied right through the entire game. It's simple, delicious, and easy to eat. You just can't ask for much more than that!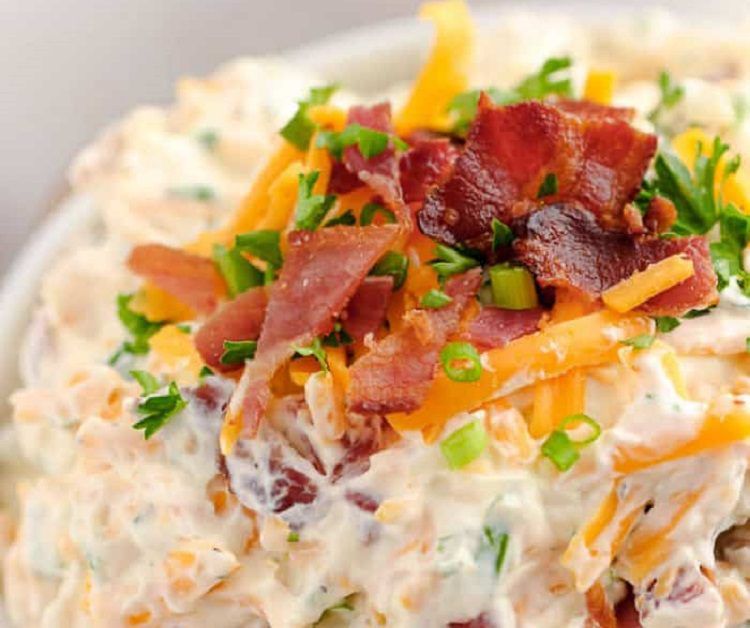 This is the perfect dip for crackers, chips or vegetables, plus it only takes about five minutes to put together! This makes it the perfect game day snack, letting you concentrate on the important stuff whilst still enjoying a mouth-watering dip. If you're after a healthier version, you can also replace the sour cream with Greek yoghurt – it's very versatile!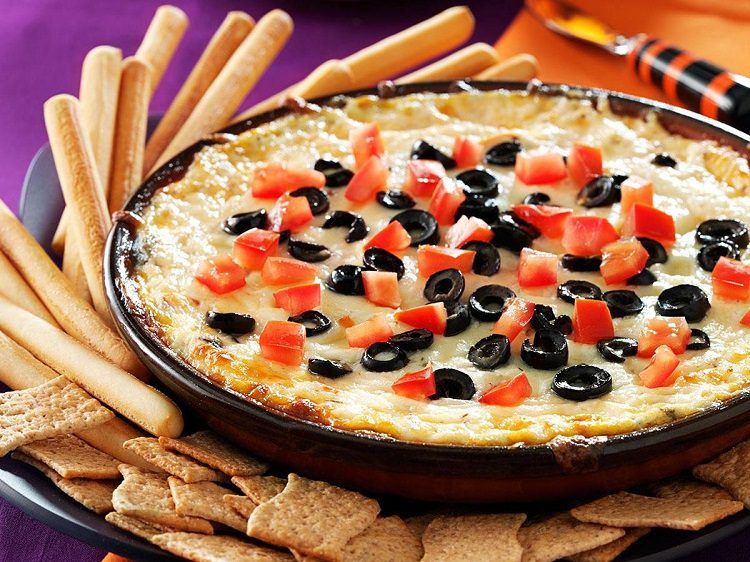 Imagine this: a cheesy baked dip topped with pepperoni, tomatoes and olives. Nope, you're not dreaming – this is what's on offer in this simple yet stunning homemade dip recipe! It even uses reduced-fat ricotta cheese, so you don't have to feel quite so guilty when you finish the entire dish!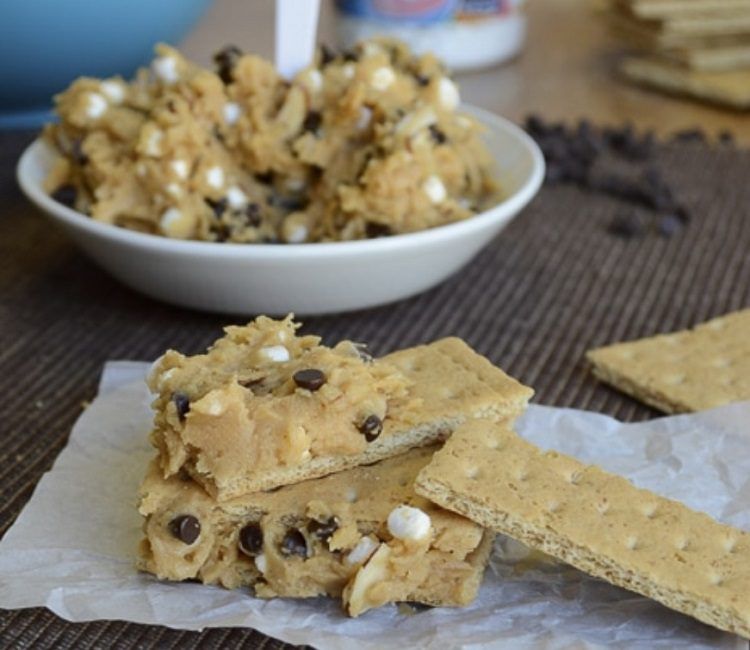 Sure, savory dips are great for game day, but what happens when your sweet cravings need to be satisfied? Thankfully, this is where rocky road dip comes into play, and can we just say, it looks AMAZING! Featuring mallow bits, chocolate chips, almonds, cream cheese and more, we have no doubt this homemade dip will put a very big smile on your dial.
Keep it Traditional with French Onion Dip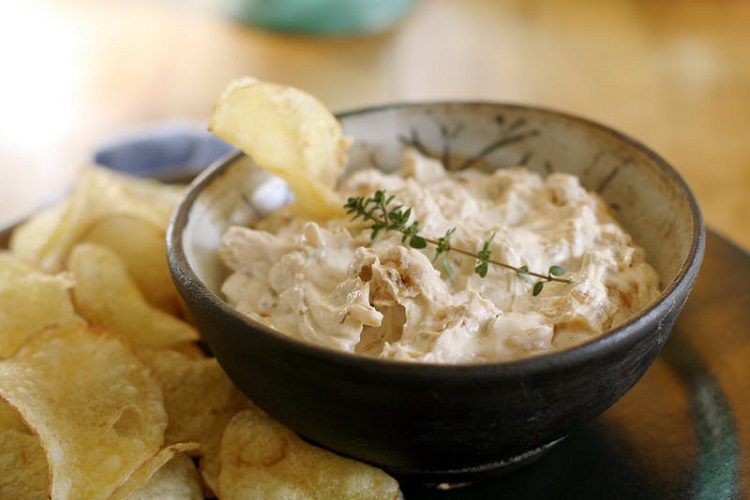 French onion dip might be a staple at many gatherings, but there's a good reason why! Not only is it extremely easy to make, but it also tastes delicious. Plus, it can be perfectly paired with a number of crackers, bread, chips, and even vegetables. This particular recipe also includes caramelized onions and Greek yogurt for a unique twist that is anything but boring.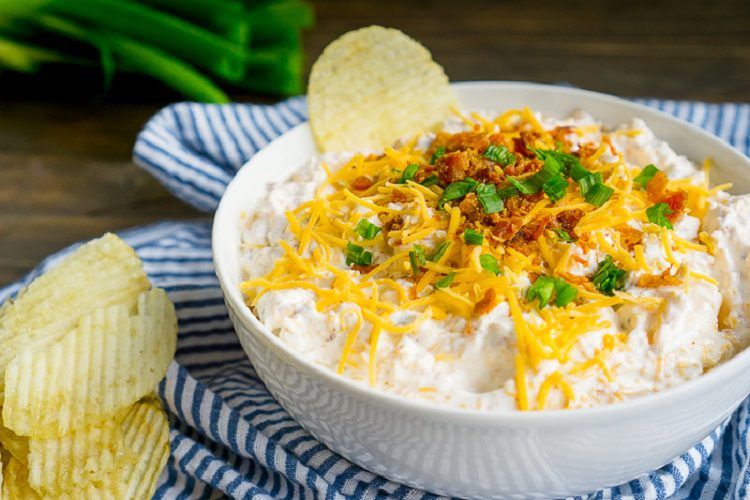 This brilliant game day dip requires just five minutes to mix it all together, meaning you can spend more time on the couch watching the game and less time in the kitchen! It's full of bacon, cheese, green onions, and sour cream and is perfect when enjoyed with potato chips or even pretzels. Our mouths are watering just thinking about it!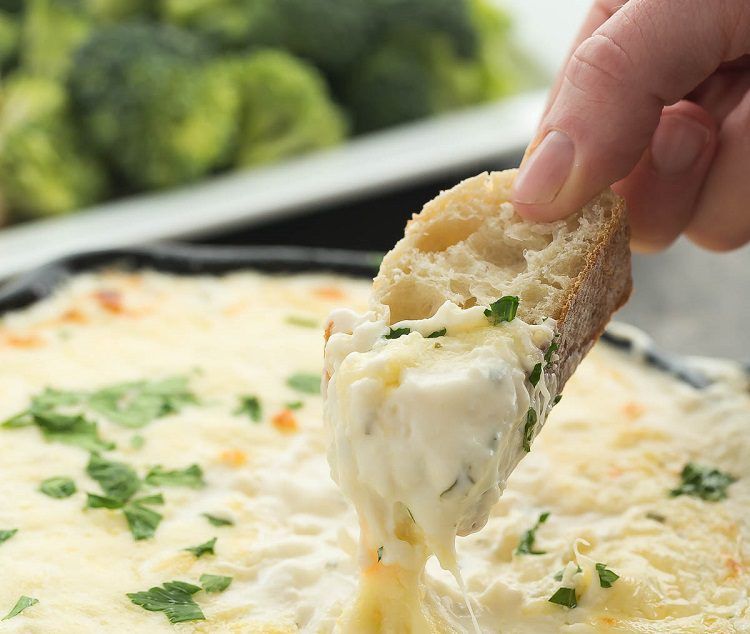 This Chicken Alfredo Dip is out of this world! It's creamy, cheesy, loaded with chicken and made from scratch. It's hearty and delicious, meaning it's the perfect accompaniment to game day snacks. You can eat it with bread or any cracker / chip of your choice, making it versatile enough for every taste bud to enjoy.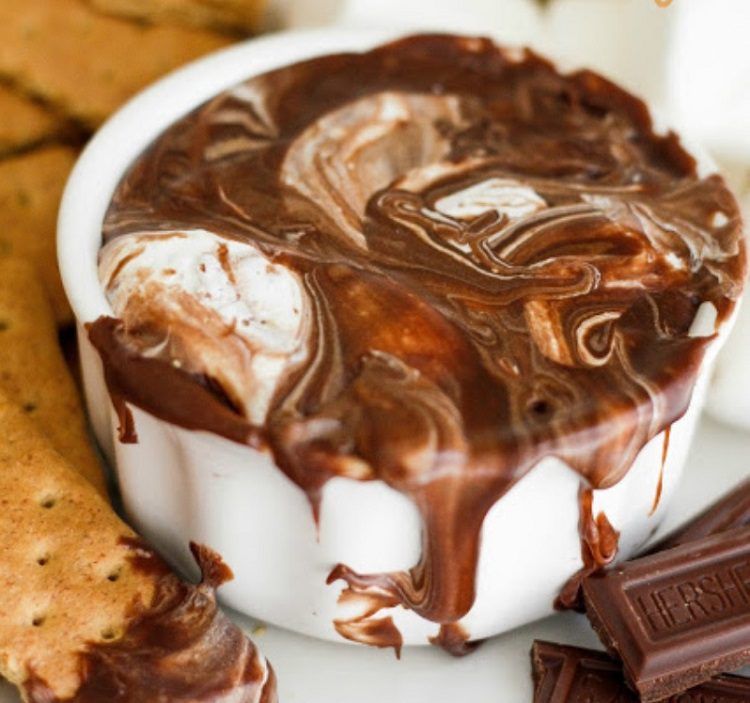 If this doesn't get your mouth watering, then we don't know what will. This dip celebrates the gooey, chocolatey goodness that is the campfire treat. It simply uses condensed milk, chocolate chips, and marshmallow cream, along with graham crackers for serving. It's the perfect after-lunch snack or game day dip for those with a sweet tooth.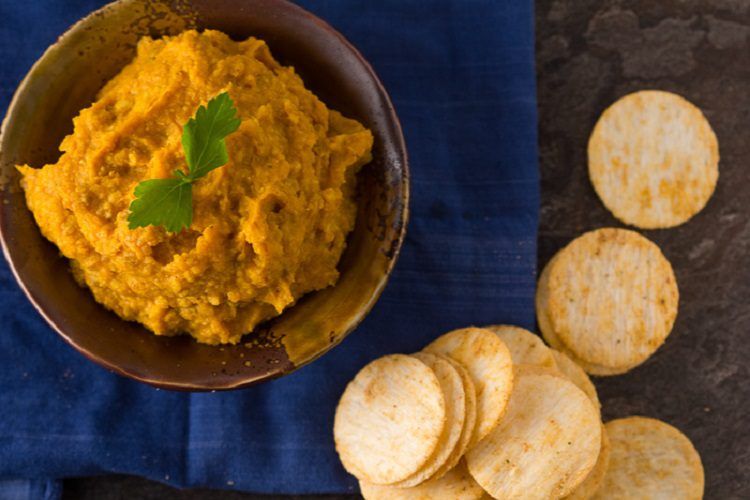 This homemade dip contains no artificial flavours, colours or preservatives – just a fast, easy, whole-food dip you'll find hard to stop eating. You just put all of the ingredients into a food processor and blend to form this silky smooth, creamy sensation. The color is vivid and gorgeous too, creating a game day snack that not only tastes good, but looks good too.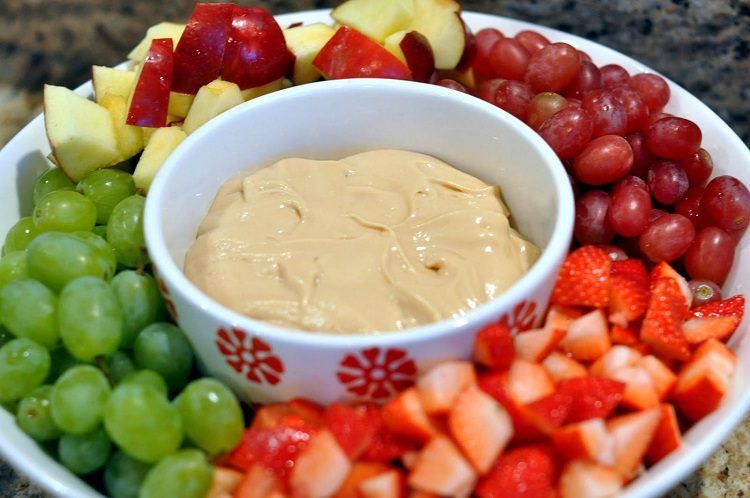 This Carmel dip is perfect for adding a bit of sweetness to fruit wedges, not to mention your favorite corn chips or crackers. As soon you put this on your table, you just won't be able to stop scooping into its tasty goodness! Trust us, it tastes as delicious as it sounds.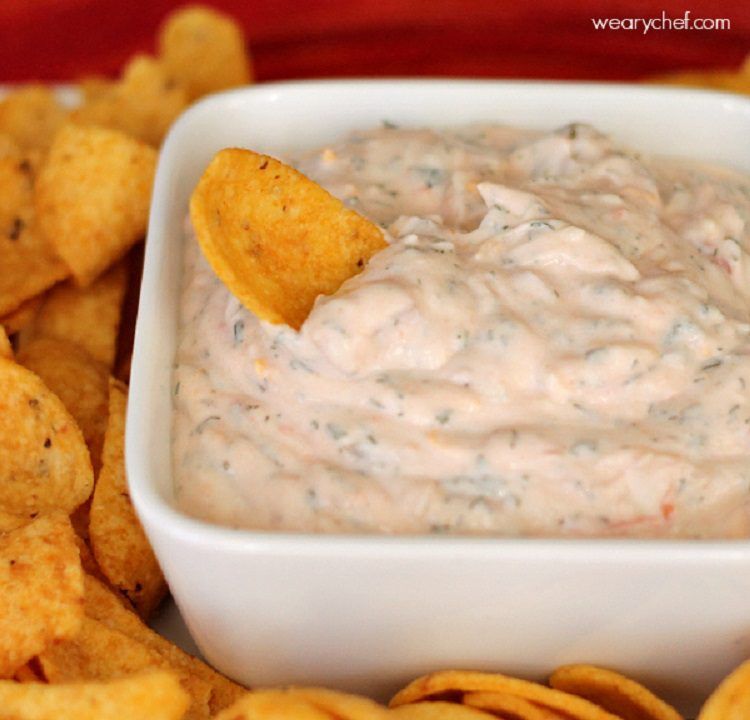 Did you know this crowd-pleasing Mexican Sour Cream Dip recipe is perfect for last minute guests? All you need is sour cream, salsa, shredded cheese, and a few spices. It'll all be ready in five minutes! With it's punchy flavors and creamy deliciousness, it's sure to be a hit with your game day guests.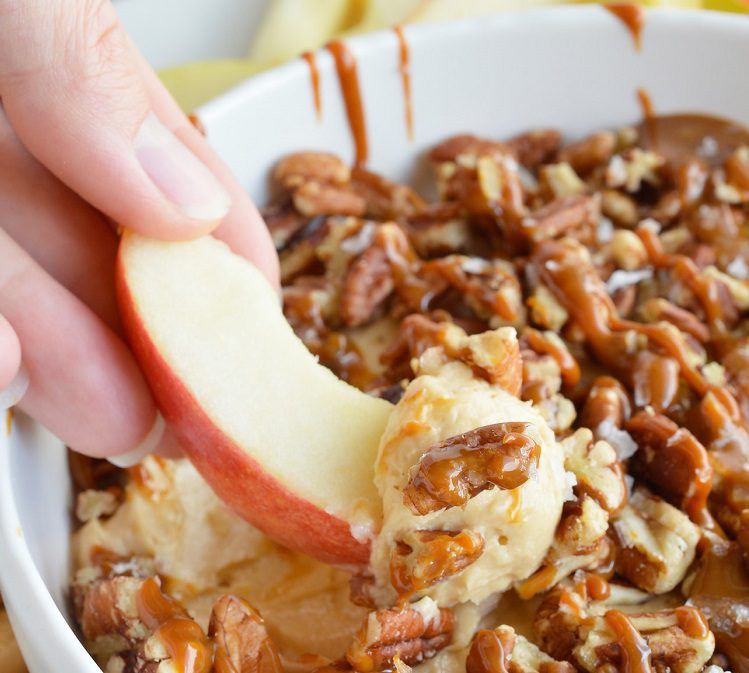 Feast your eyes on this: salted caramel pecan cheesecake dip. Aren't those words like magic to your ears? We can't believe how deliciously dreamy and crunchy this dip looks and are counting down the days until we can serve it for our very own game day celebrations. It's great served with cookies or graham crackers, but we'll forgive you for wanting to eat it straight from the spoon!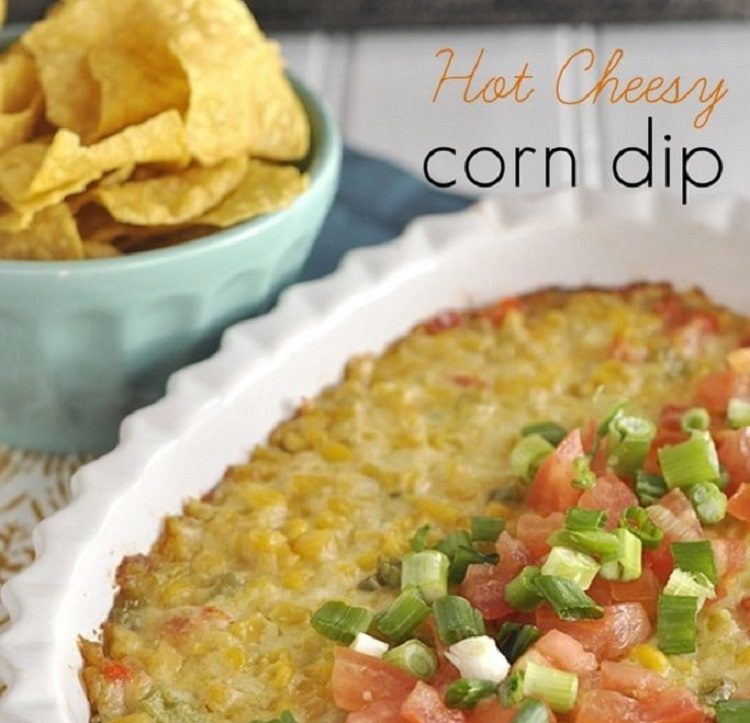 Make game day an event you'll never forget with this deliciously simple hot cheesy corn dip. It's a breeze to whip-up in the kitchen and will take no time at all, so there's no need to fear last-minute guests! Be warned though: once you tuck into this dip, you won't be able to stop!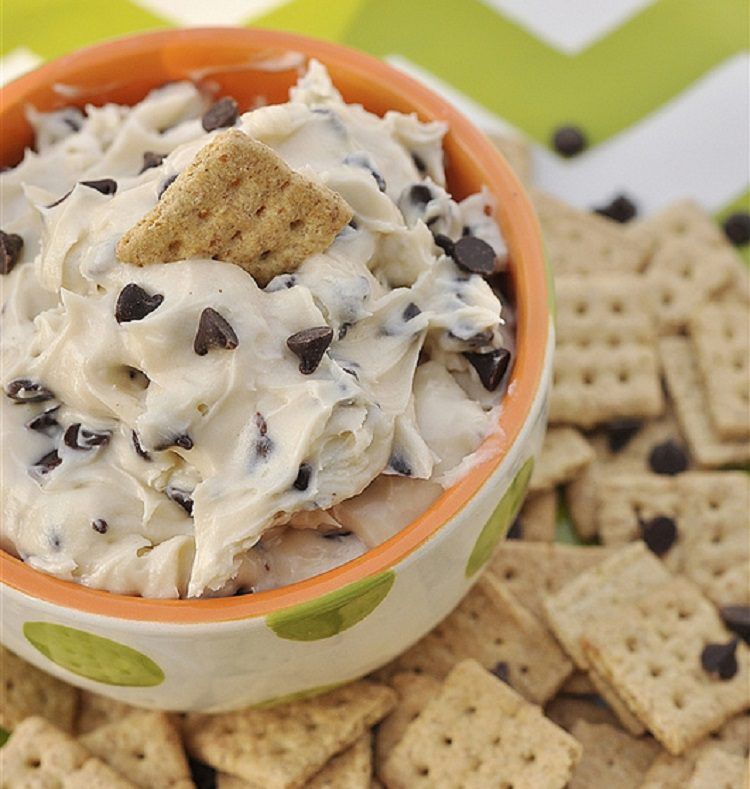 We've got five delicious word for you: chocolate chip cookie dough dip. Can you believe it? If this isn't the sweet and tasty game day treat your taste buds have been craving, then we don't know what is! It's so good, that you might even regret inviting your guests over to share it with you.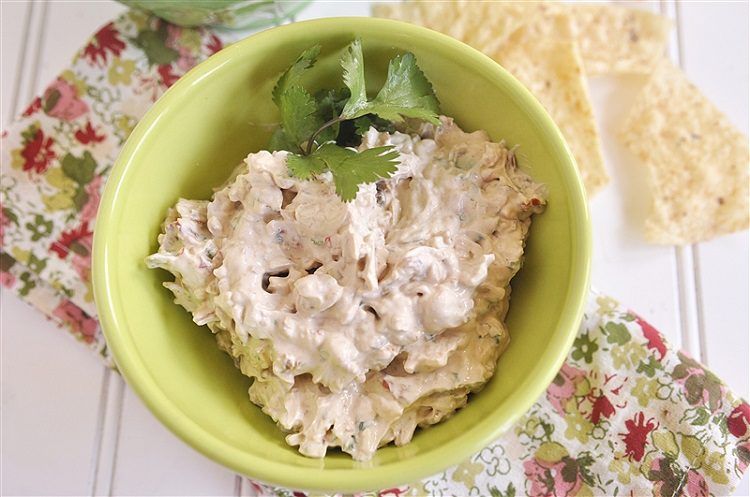 You might be surprised, but chipotle and cilantro go together as well as peanut butter and jelly. They're a match made in heaven! You'll love the chipotle peppers in adobe sauce, cilantro, lime and monterey jack cheese in this homemade recipe. Just be sure to have some extra copies of it on-hand for when your guests request the ingredients!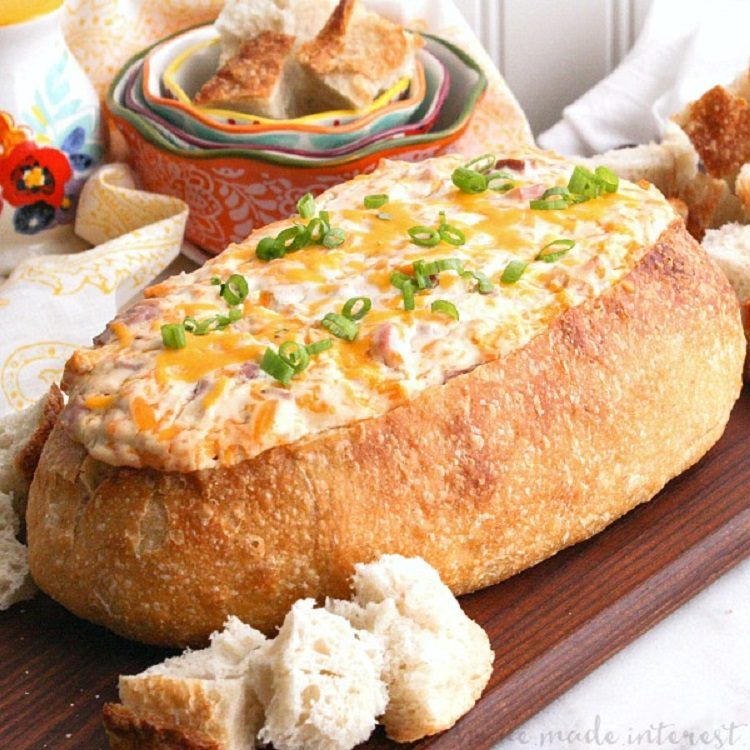 How's this for an excellent dip idea? You create the delightful dip inside of a hollowed-out loaf of bread, meaning you don't require a bowl or crackers – simply use the leftover bread! This Mississippi Sin Dip is an easy game day appetizer made with cheese and ham mixed together then baked until it's gooey.
Conclusion
Prevent your game day from being 'lame day' by making any of these mouth-watering and scrumptious homemade dips. From spicy, to savory, or sweet – these 35 incredible recipes are sure to be a hit with every type of fan. While it might be easy to want to make every single one of them, the trick is to choose just two or three to sample next time your guests come around (or you and your partner feel like a quick and easy snack). And when it comes to last-minute game day guests, fear not. Many of these DIY dips take less than ten minutes to make. They're sure to steal the show!
[amazon box="B01MEEGB4Q,B0711F3R5M,B019EEUQ2O,B06XCQKL68,B0038JDEOO,B077YQLGKD,B0739LCL5M,B003CFBRTS,B079K2FTDB,B0721BDB2P,B07D5C47SP,B0736S97BB" template="table"]