The days are getting shorter and the streetlights are coming on sooner. There's a chill in the air that makes you clutch your jacket a little tighter. The fall season is upon us and so are football practice, Halloween, and fall-themed events. With all of these changes come even busier schedules. Who has time to cook during all of this chaos? So, we need some harvest moon dinner ideas to get inspired in those busy autumn evenings!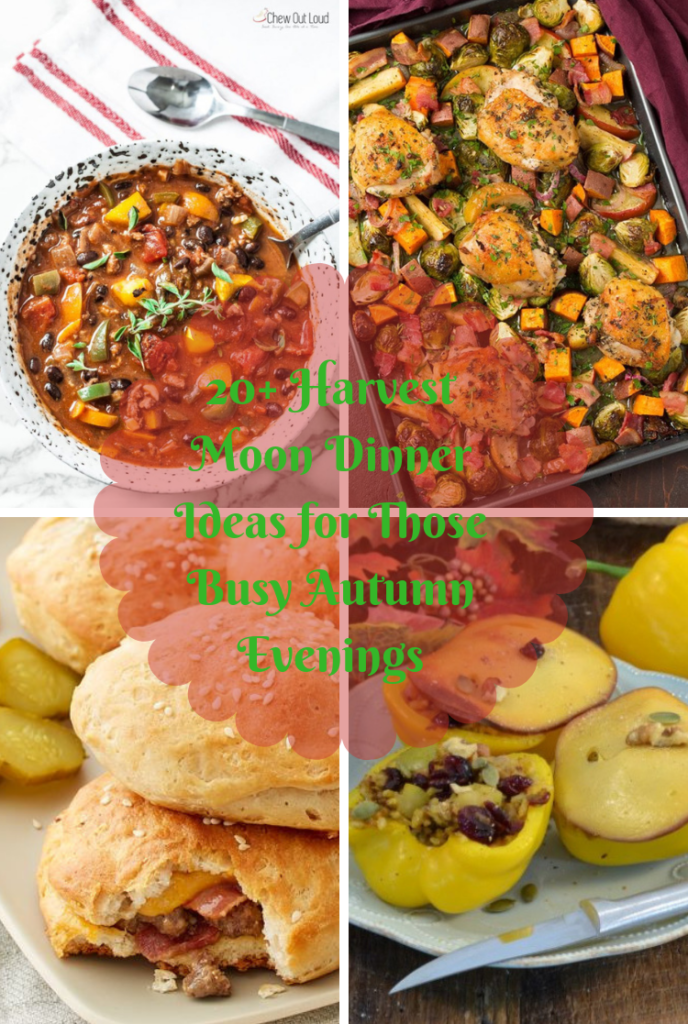 20+ Harvest Moon Dinner Ideas
That is when you pick a recipe from our quick and easy harvest moon dinner ideas recipe list. Your family is going to love what you've got cooking. Frankly, we're going to love what you've got cooking, too. Perhaps, we can come over for dinner, sometimes? Thus, Harvest Moon Dinner Ideas is presented. Enjoy!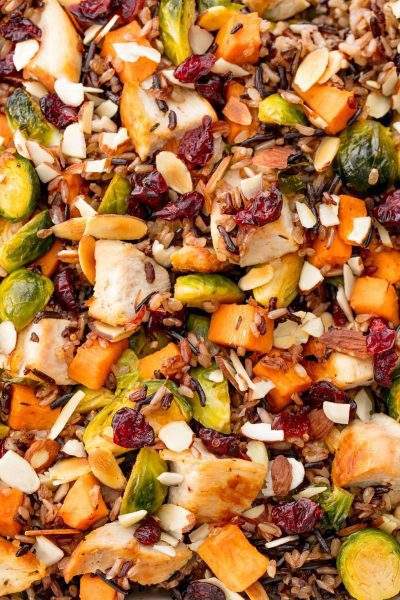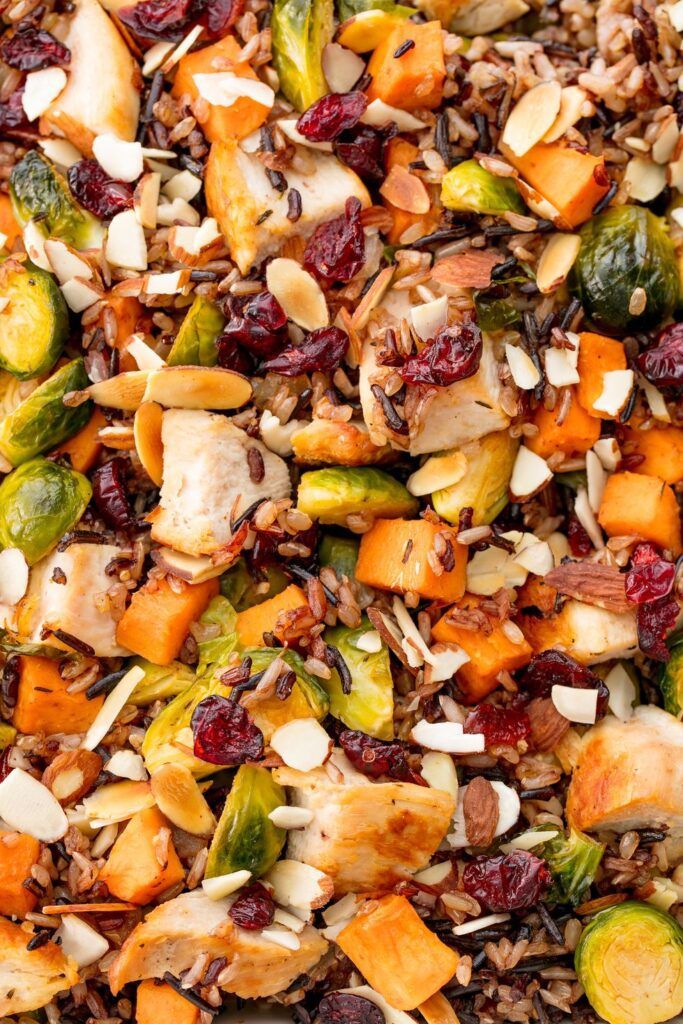 Just look at the delicious color combinations in this dish! I want to grab a plate and somehow scoop some up off my computer screen. You'll love this Happy Harvest Chicken Casserole and how simple it is to make. Plus, it's a totally healthy option for your fam.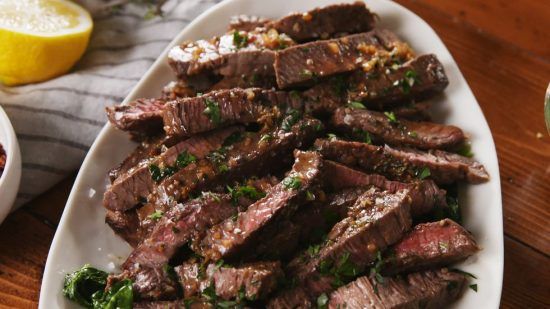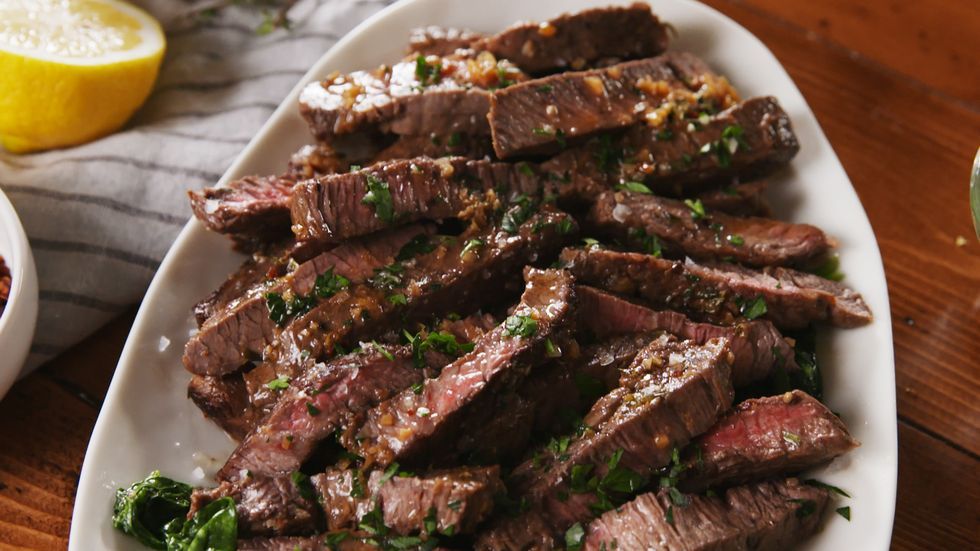 Who would have thunk that the making steak would be so easy? One bite of this lemon butter steak will completely put your taste buds over the edge. envision yourself coming home after picking up your kids from their borage of after-school activities and sitting down to a hot plate of this lemon butter steak. Delish!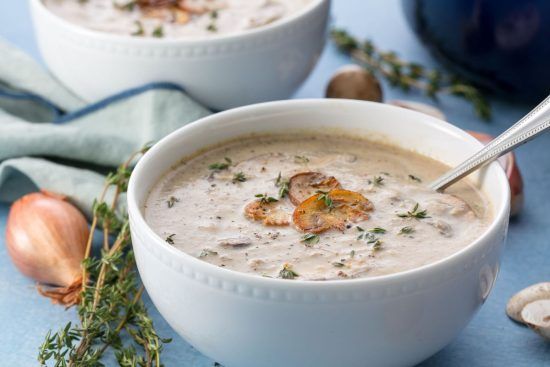 Cream of mushroom soup ain't just for cooking with, kids. In fact, the French regularly dine on bowls of the creamy goodness. You'll find that the recipe is super easy to follow, which is always a bonus. Nothing warms the belly on a cool autumn night like soup. Yummo!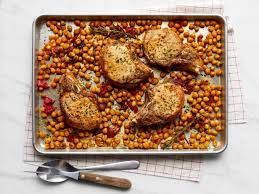 Let's take a moment to take in the beauty of this meal. Can't you just smell the aroma wafting into your nostrils? We can certainly imagine how scrumptious these chops and chickpeas would be. Plus, this meal is beyond simple to make. Everything is in one pan, which makes for an easy cleanup, too.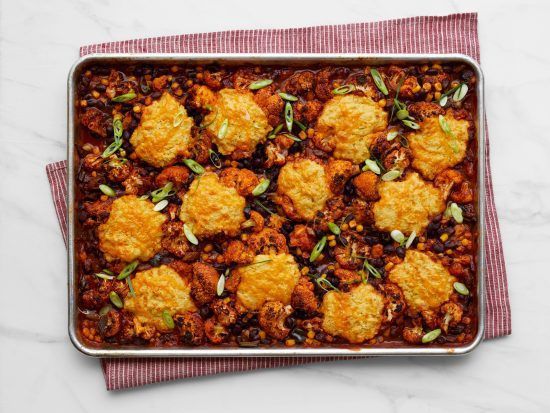 Nothing beats a hot bowl of steaming chili on a cool fall's night. Well, maybe there is one thing…when you add cornbread biscuits to the mix! This recipe makes the perfect meal after a long day of work and school. Serve it with shredded cheddar cheese, sour cream, and a few wedges of avocado for a tummy-tantalizing supper.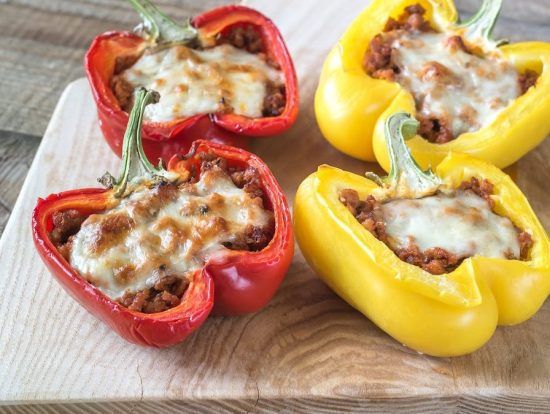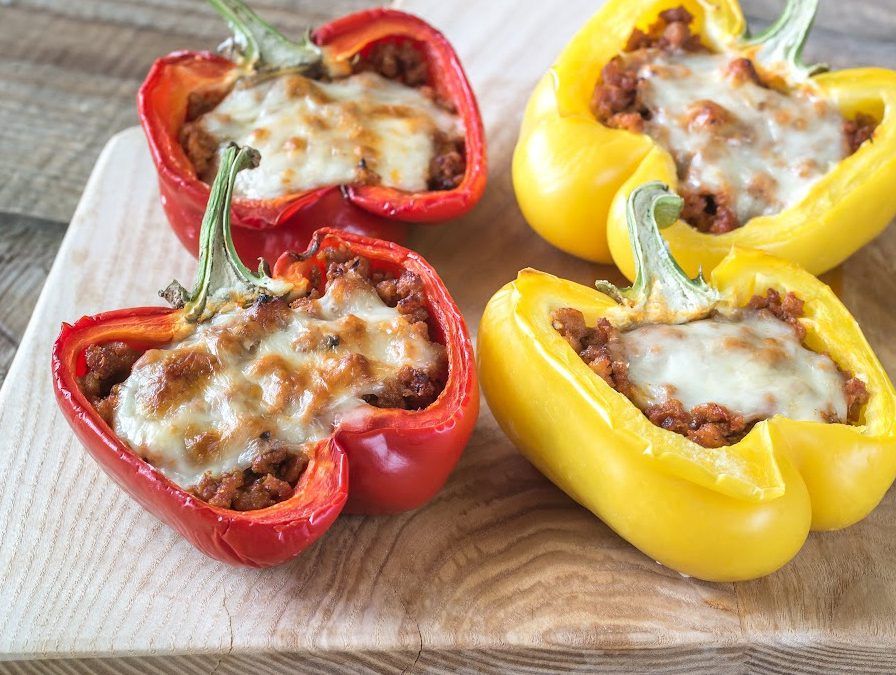 Are these fall-themed stuffed peppers not the cutest things you've ever seen? Our mouths are watering just looking at them! Plus, these yummy little guys are super easy to make and bake. Autumn Harvest Stuffed Peppers are a real hit with kids, too. This recipe brings sweet and savory together in a marriage of deliciousness.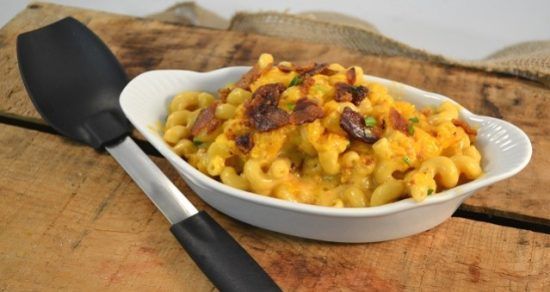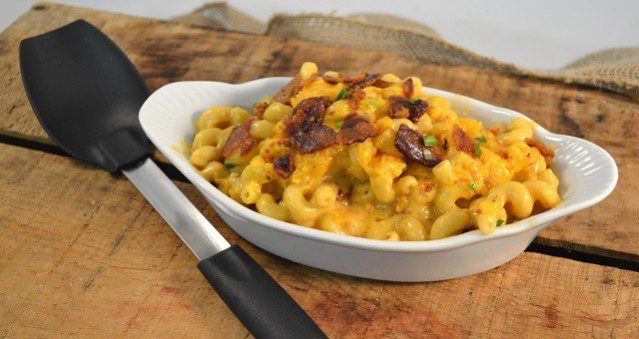 There aren't too many people who don't like mac and cheese. Add in a few different flavor combos like smoked gouda cheese and you've created a masterpiece. Settle in at the dinner table with a plateful of this totally tasty baked macaroni and cheese with a smoky kick. You'll be glad you did.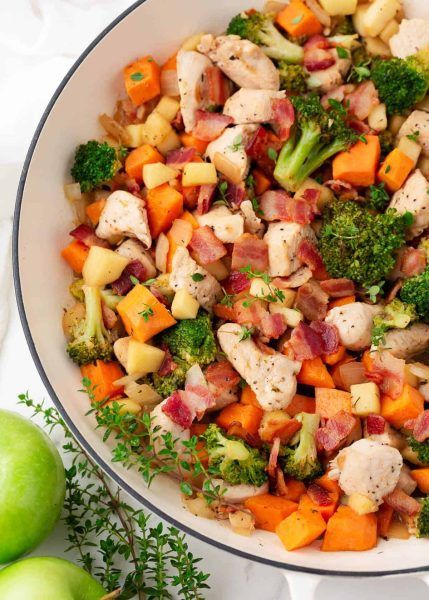 We LOVE one-pan recipes! Not only are they easy to make but you don't have to deal with dozens of dirty dishes, after the fact. One-Pan Chicken with Apples is a delicious harvest-time meal that the entire family will jump for joy over. Do yourself a favor and make it for dinner, tonight!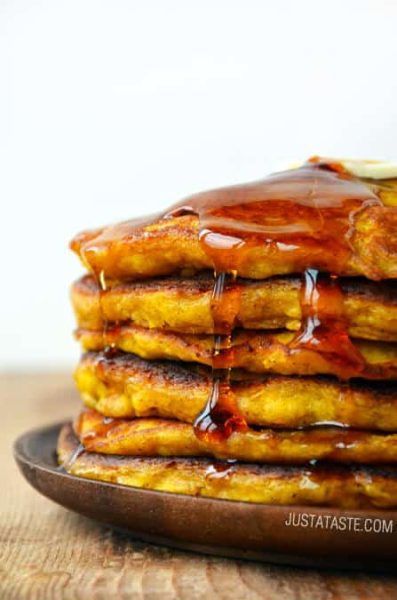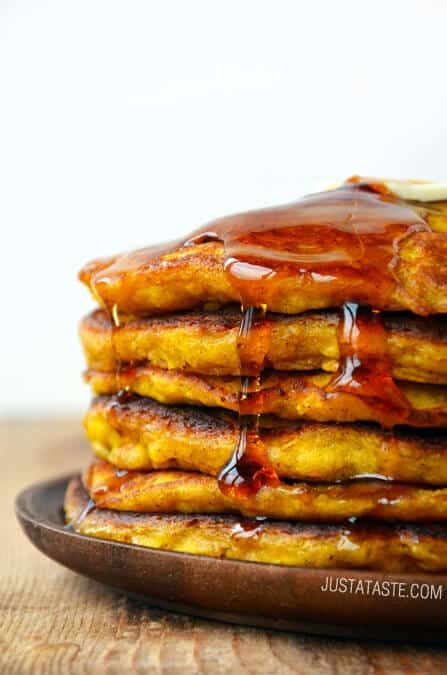 Who says you can't have breakfast for dinner? Someone very boring. Anyway, you and your brood are going to love these sweet pan-made treats! Smother them in butter and syrup and enjoy the flavorful tastes of fall with every bite. Oh, and they are insanely easy to make, too.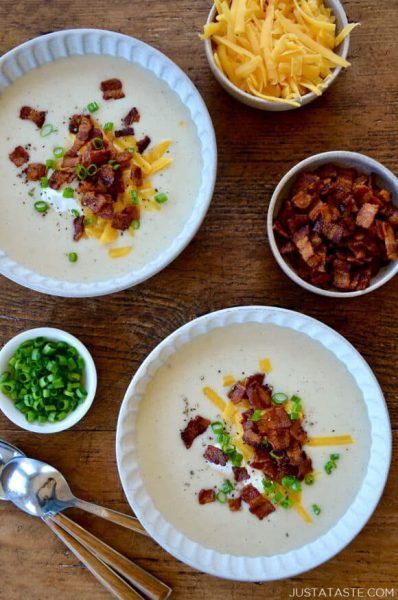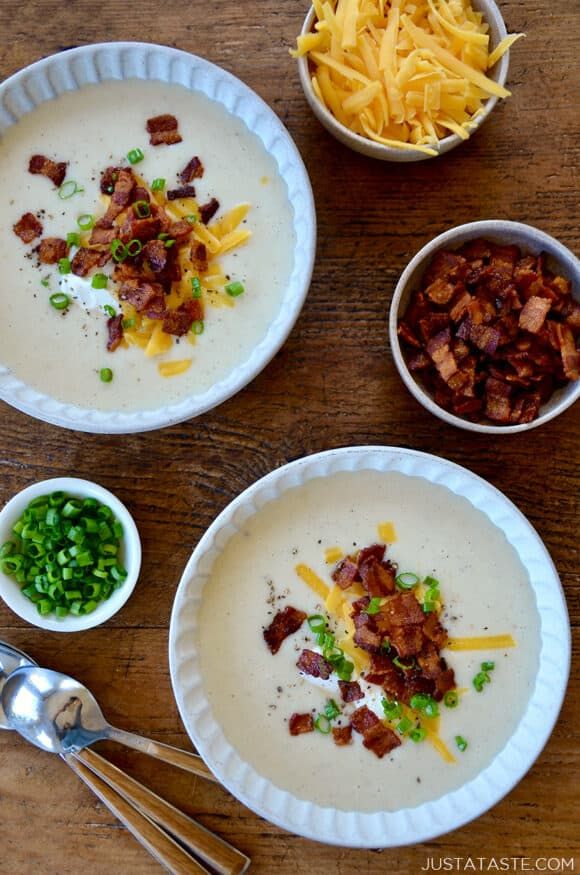 Nothing screams, "It's sweater weather!" like loaded baked potato soup. Get yourself a kettle of this dreamy, creamy spud-inspired soup going and dress it up with shredded cheese, chives, sour cream, etc. for a dinner that you won't soon forget.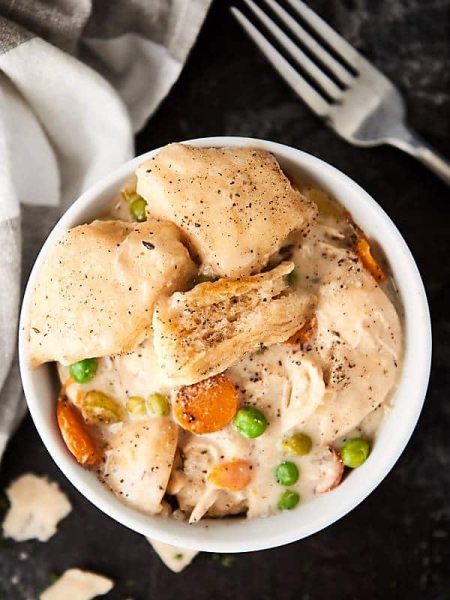 What could be more comforting than a crock pot full of homemade chicken and dumplings? The warmth, the flavor, the taste…oh, boy! Coming into a warm house after being outside in the Autumn chill all day makes this meal even more enticing. Plus, crock pot cooking is soooo easy!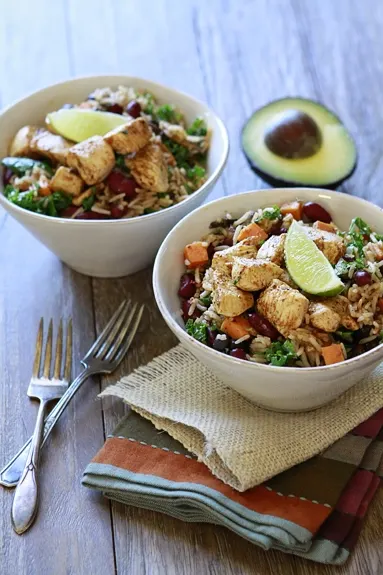 Did someone say, Fall? Did someone say, Mexican? I like the sounds of those two words being put together, don't you? Nothing beats a spicy treat during the crisp, cool months of Autumn. These rice bowls are so easy to make, that it's scary.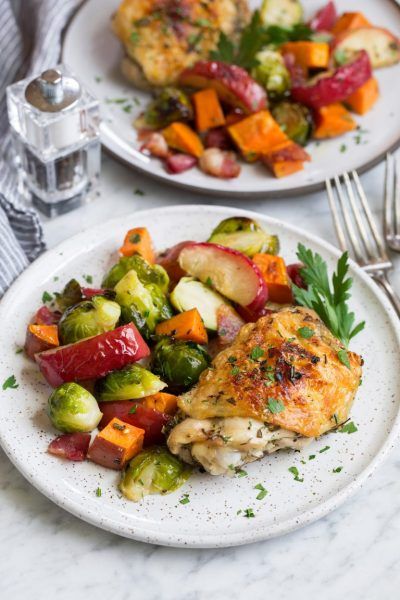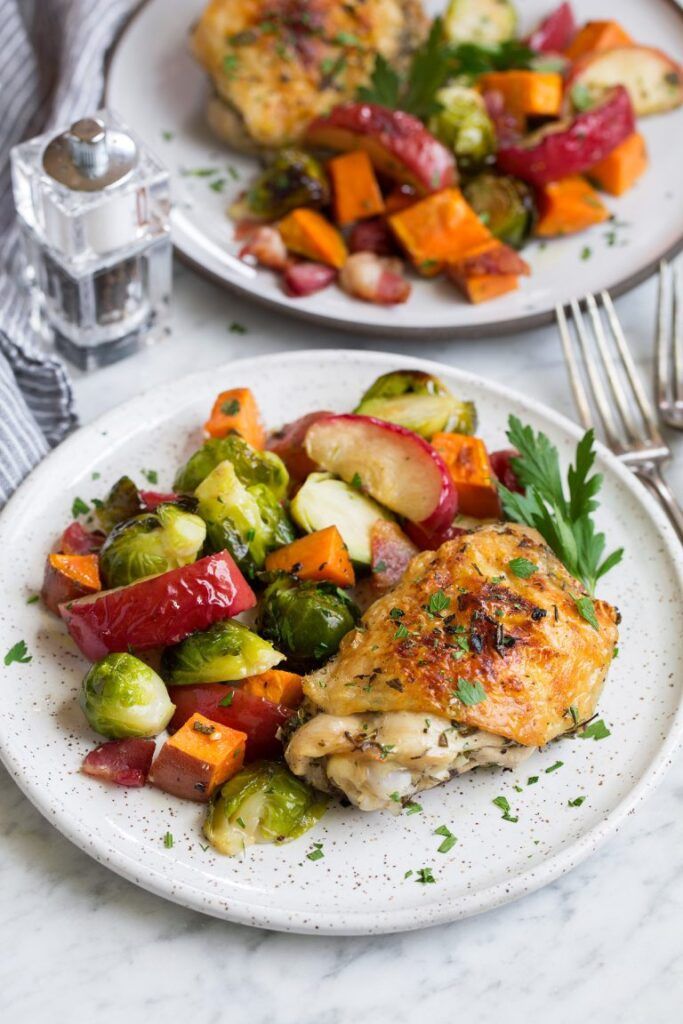 We just LOVE the colorful veggies in this one-pan meal. The chicken comes out seasoned to perfection and ever so juicy. This meal is easy to toss together, pop in the oven, and have on the table in about an hour. Your hungry brood of people will be begging for seconds.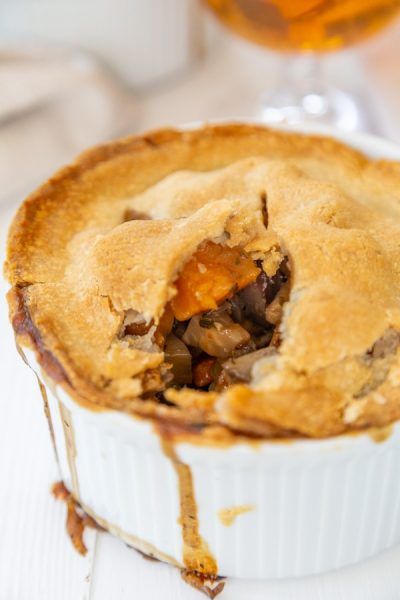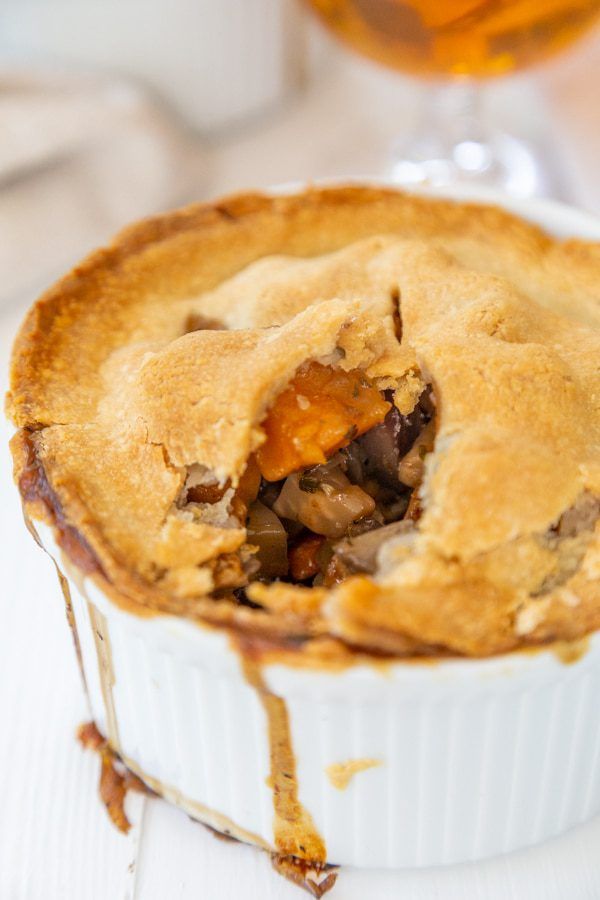 If you don't eat animal products, this is the fall dinner you've been waiting for all summer long. Even if you aren't vegan, you'll love this meatless dish, too. Loaded with tender root vegetables, savory sauce, and a flaky crust, we do believe your family will be giving this recipe 2 thumbs up.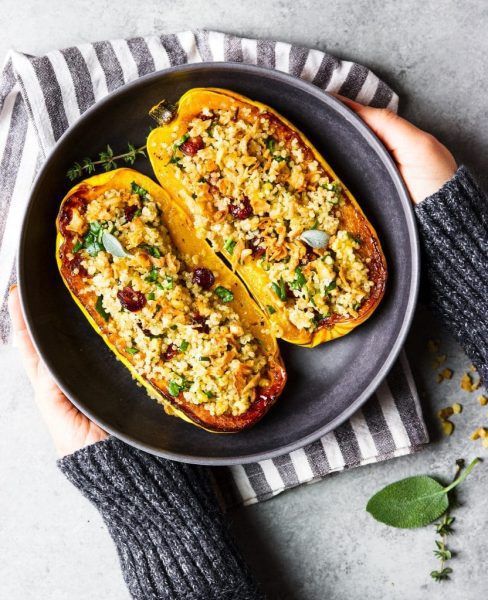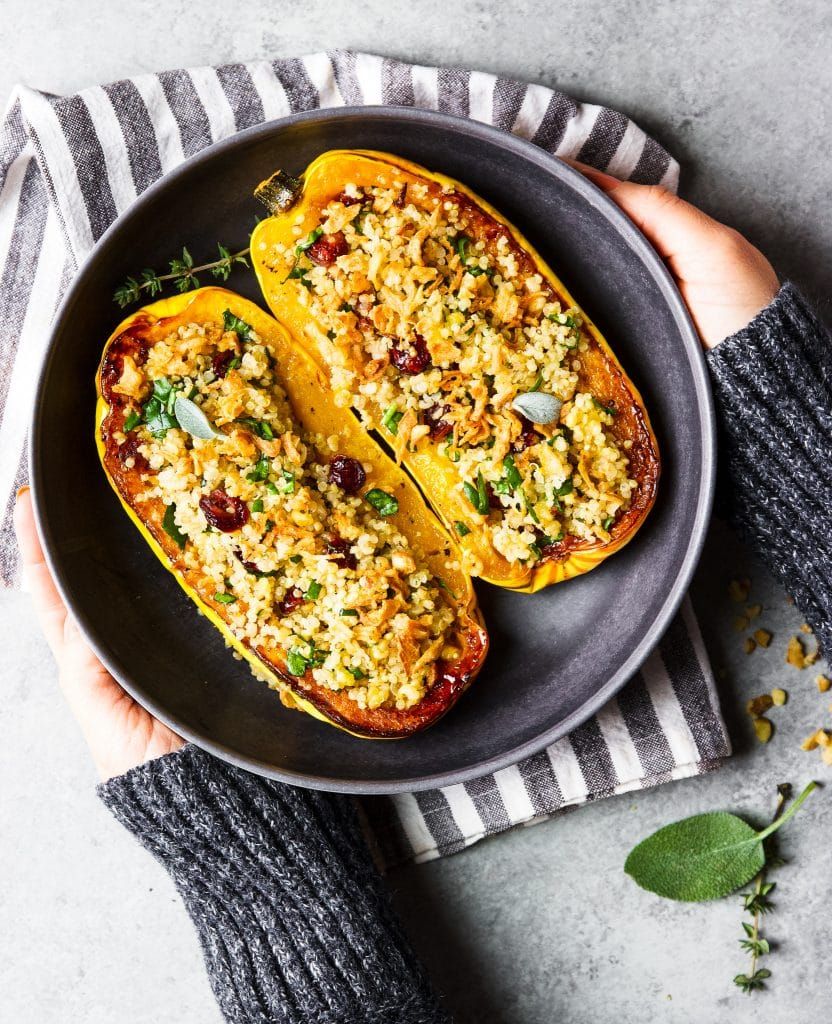 A super easy meal to make that is healthy and hits the spot. If you have some spaghetti squash still lingering from the garden, turn it into this delicious meal. We like to drizzle a bit of olive oil over the top just before serving for an additional kick of robust healthy fat.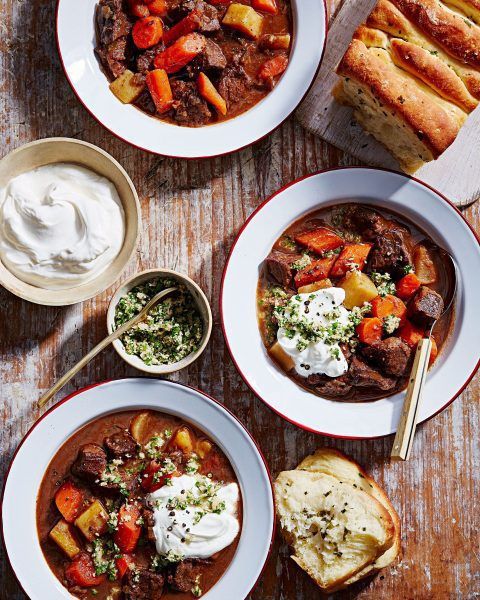 It's time to get cozy with a bowl of beef stew. Martha Stewart does it just right with this timeless classic of recipe. Hearty chunks of tender beef, savory vegetables, and a side of smiles make this meal the perfect food for fall. Serve with a side of crusty French bread or hearty buttermilk biscuits.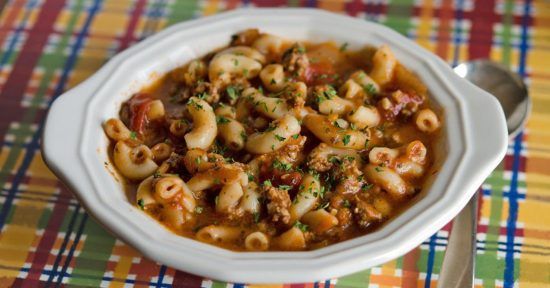 This is an amazing meal option for those hectic fall days. The Insta-Pot cooks food at lightning speeds, which makes otherwise cumbersome meals super easy to make. This lasagna soup uses no dairy in the recipe so if you deal with lacto problems, you can enjoy this little number without worry.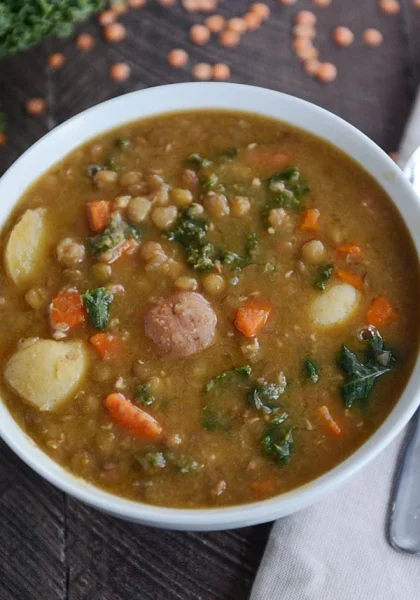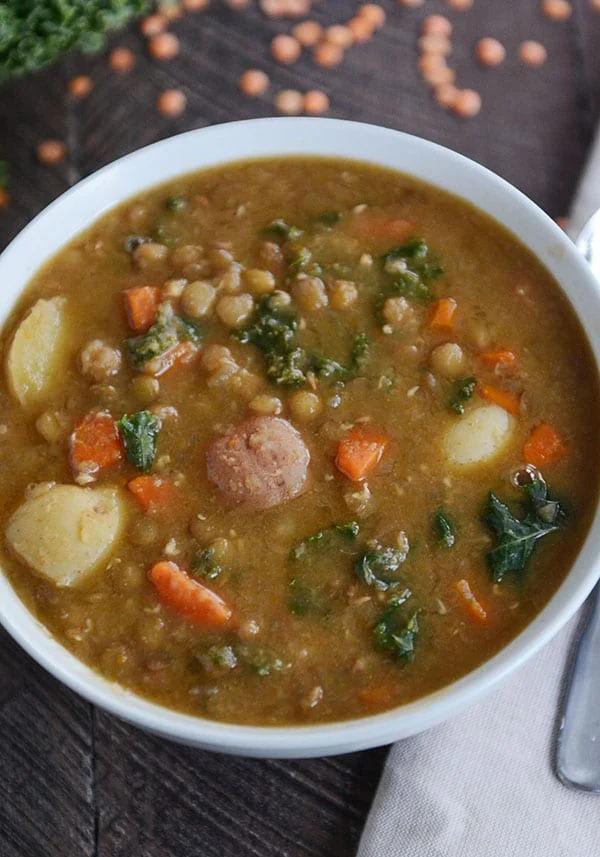 What a dreamy dinner option this soup is. There's just something amazing about eating smokey foods during the fall months. Maybe it reminds us of toasty campfires? Anyway, this yummy soup can be made either on the stovetop or in the pressure cooker…whichever is easiest for you.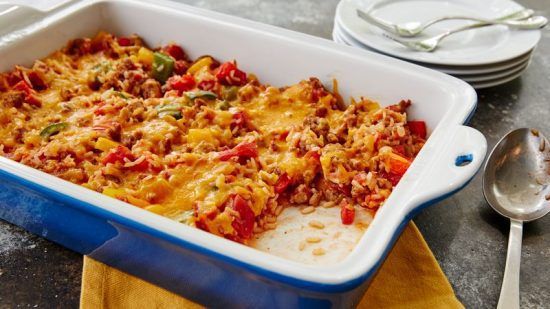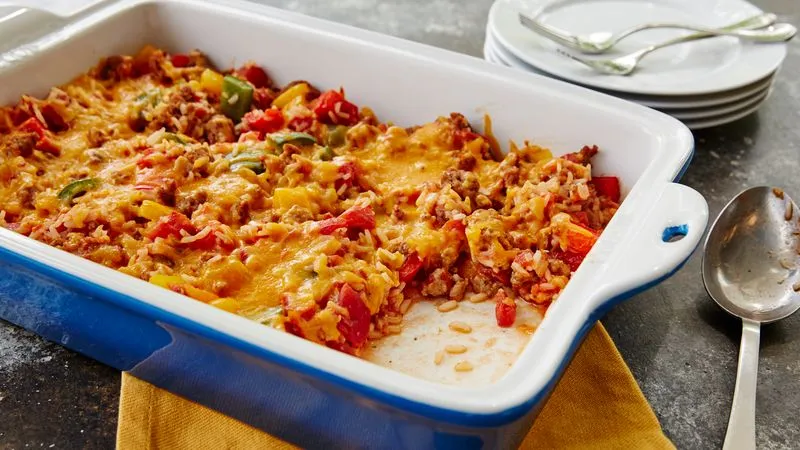 Unstuffed pepper casserole is so much easier to make than stuffed peppers. You basically just toss all of your ingredients into a baking dish, pop it in the oven, and eat. Did we mention that this casserole is insanely easy to make? The perfect fall supper for the busy family.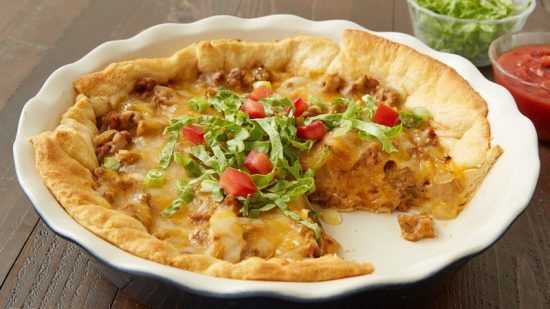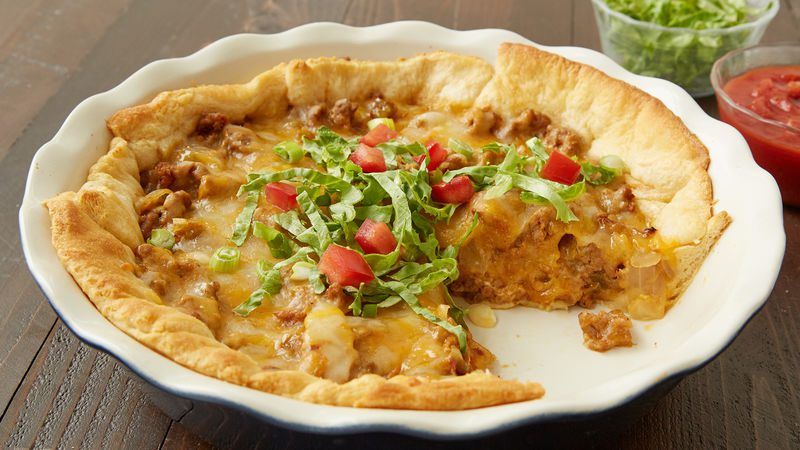 Are tacos too messy for your busy life? Perhaps, you don't feel like chopping up a bunch of toppings in-between football practices and band lessons. This taco crescent bake is the perfect solution to your dinner time woes. It's hot, spicy, and great for fall feasting.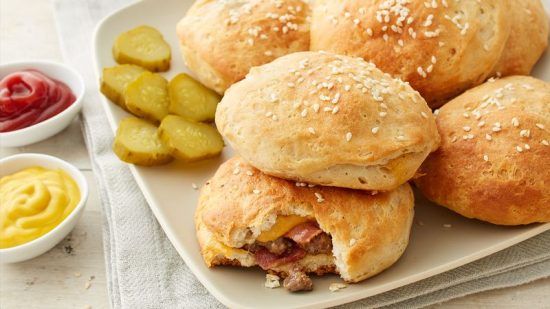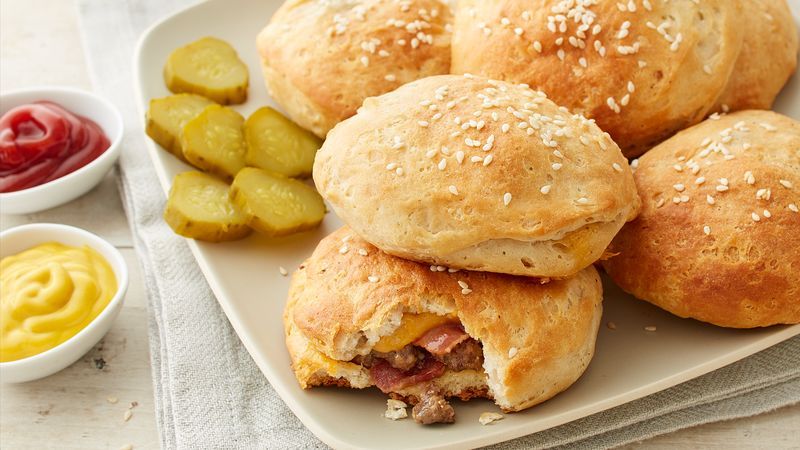 This meal, right here, is a busy mom or dad's dinnertime dream. It's delicious, easy to make, and a favorite amongst the youngsters. We like to serve ours with a variety of dipping sauces like ketchup, mustard, and Ranch dressing. Makes a great slumber party option, too.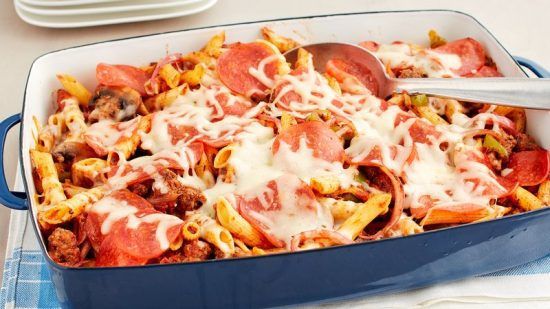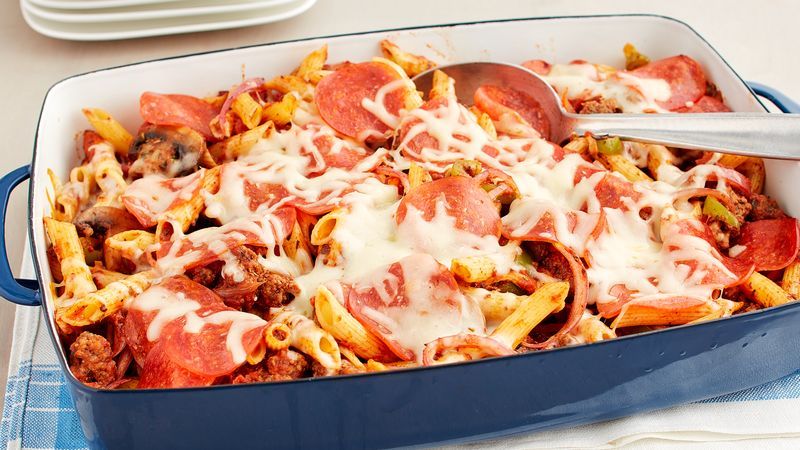 No time for rolling out dough? No problem! Turn pizza night into pizza pasta night with this tongue-tantalizing pizza penne casserole. You can easily modify the ingredients to match your family's favorite pizza toppings. We like to use pepperoni, sausage, and green peppers. You could even try ham and pineapple. Yum!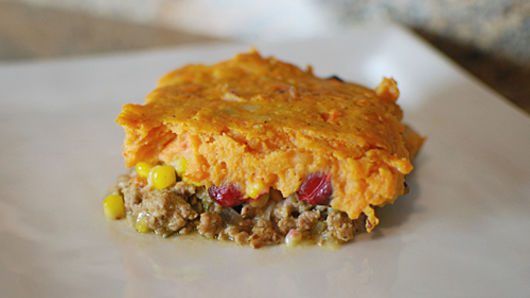 This fall shepherd's pie will soon become a family favorite in your household. It's made with sweet potatoes and the robust seasonings of the Autumn equinox. We like this casserole because it's fairly easy to make and really hits the spot after a long day. Warmth and comfort are what Fall Shepherd's Pie is all about.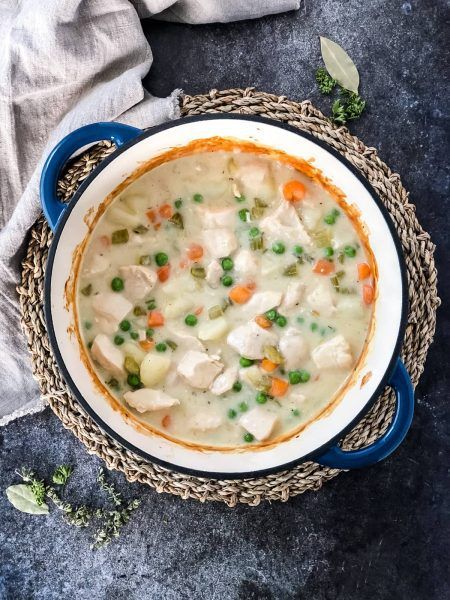 Grab your spoons and head on over to the dinner table because mama is makin' some pure fall comfort food. This creamy chicken stew recipe allows you to cook like a gourmet chef with half the hassle. If your belly needs a little warming up, this is the delicious recipe that'll do it.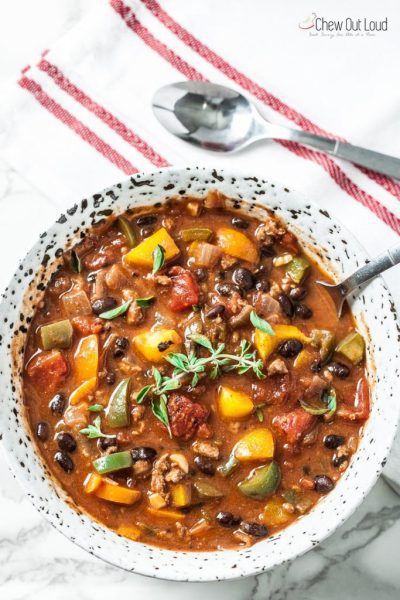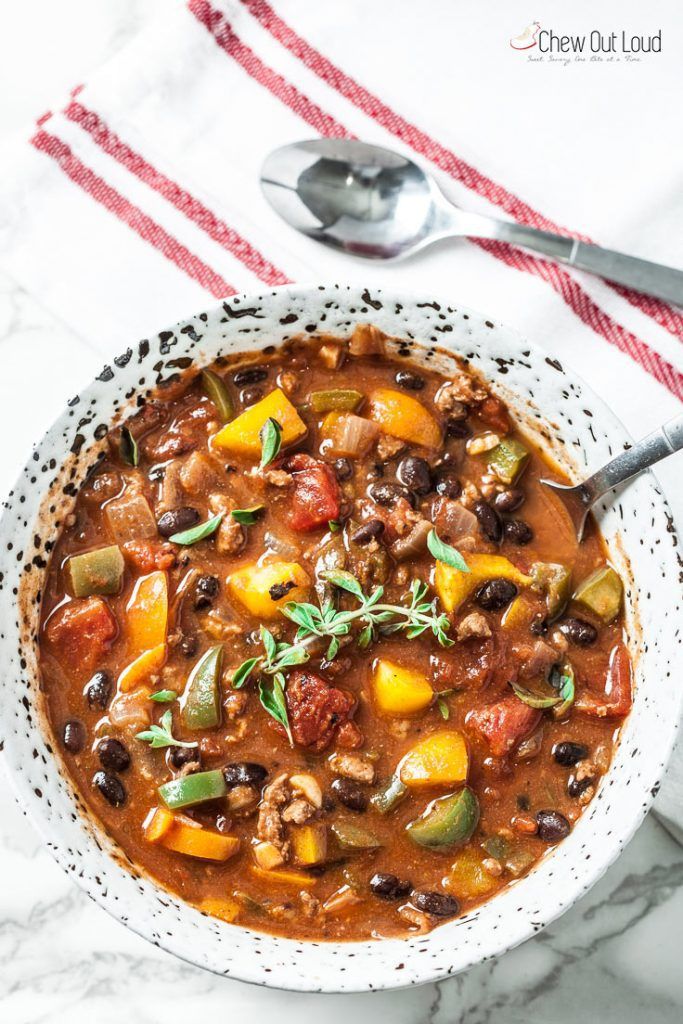 This recipe is for our pumpkin lovers. If you're anything like us, you want to incorporate pumpkin into as many foods as possible during the autumn season. This pumpkin chili recipe will help satisfy your cravings. Now, stay with us, it's not as hard as it sounds, to make. In fact, Fall Pumpkin Chili is rather easy to throw together. You're really going to love this recipe.
---
What's Your Favorite Harvest Moon Dinner Idea?
Wow! We sure are hungry after creating this list of over 20 tongue-teasing fall recipes, for you. Not only are these recipes great for those autumn season suppers, but they are easy to make, too. Thus, try out these Harvest Moon Dinner Ideas which you will surely love. Let your family experience these wonderful treats so could enjoy them too. It is very easy to make and very affordable as well. Most of its ingredients are probably in your fridge already. Celebrate your autumn season with these delicious foods.
We have a few in mind to make this week to serve our families. The taco bake and beef stew sound scrumptious! Which recipes will you be adding to your meal plan? We are excited to hear all about the ones you chose and how they fared with your family.
Let us know in the comments 🙂