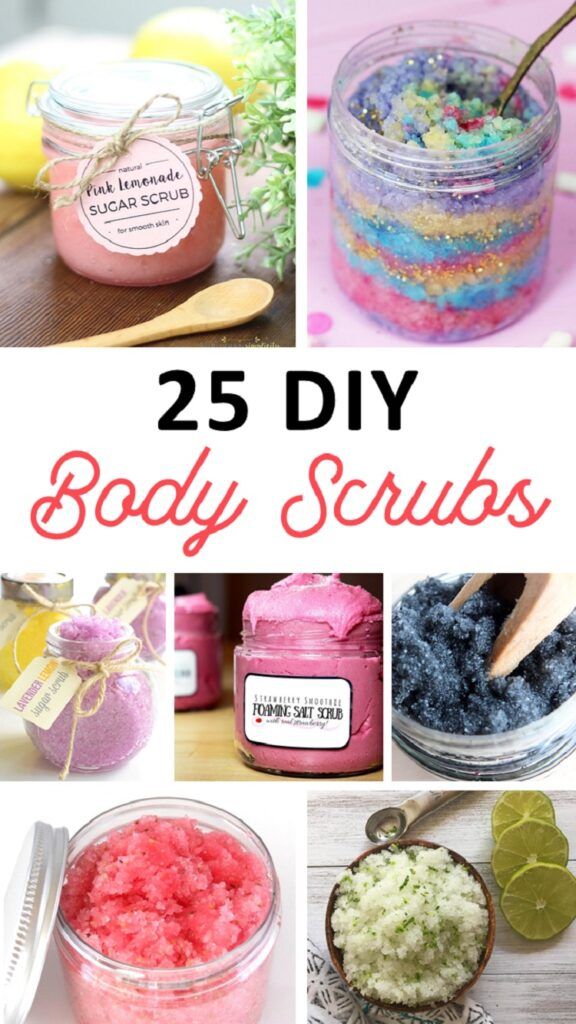 One of the best ways to achieve beautiful, glowing skin is by regularly exfoliating and removing dead skin cells. It can be easy to get caught up in our busy, day-to-day lifestyles however, leaving us with a million tasks on our to-do lists, yet not enough time to dedicate to our own health and beauty. Thankfully, this is where body scrubs come in, as they gently exfoliate and polish your skin to reveal a smoother and glowing new version beneath.
There are a ton of body scrubs on the market, but we know what you're thinking: where do I begin? While some brands are simply way too expensive, others contain harsh chemicals or unknown ingredients that may irritate your skin in the long-run. Our solution? Create your own, of course!
We've rounded-up 25 of the best DIY body scrubs below to get your skin glowing in no time. These are all handmade, so you can rest easy knowing that you've only used safe and well-known products to make these scrubs.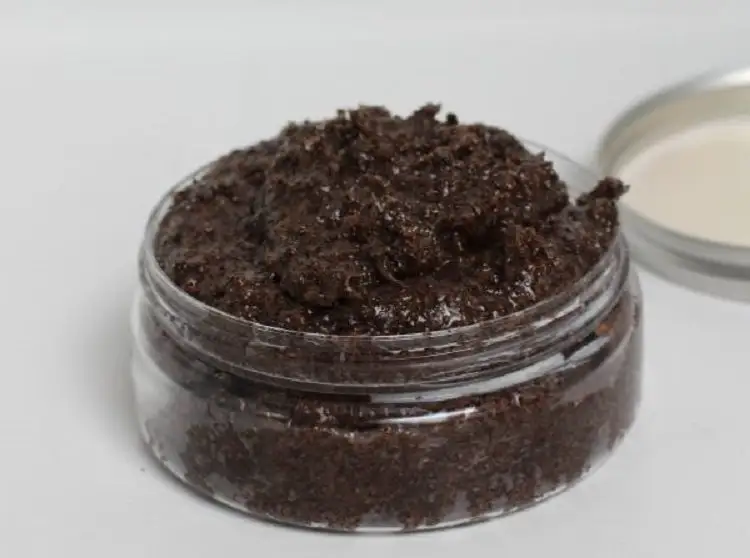 Coffee scrubs are all the rage now, but did you know they are also very easy to make? This skin-loving recipe uses just three simple ingredients, including coconut oil, coffee grounds, and brown sugar. No harsh chemicals here! Use this scrub at least once a week and you'll soon have enviably smooth and healthy skin.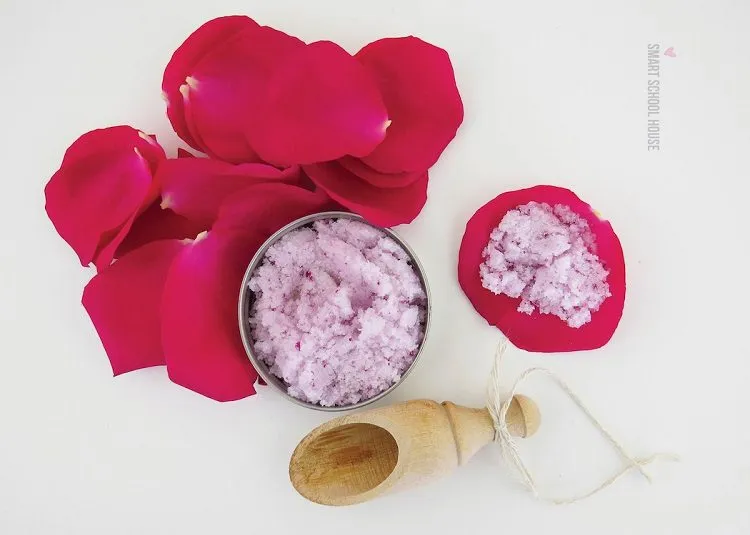 Roses are pretty to look at, smell divine, and contain wonderfully natural ingredients to boost your skin's appearance. That's why this beautiful DIY body scrub uses rose petals, along with a range of other helpful ingredients such as sugar and oil. How simple, yet luxurious, is that? We also love the ultra-feminine smell of this scrub too.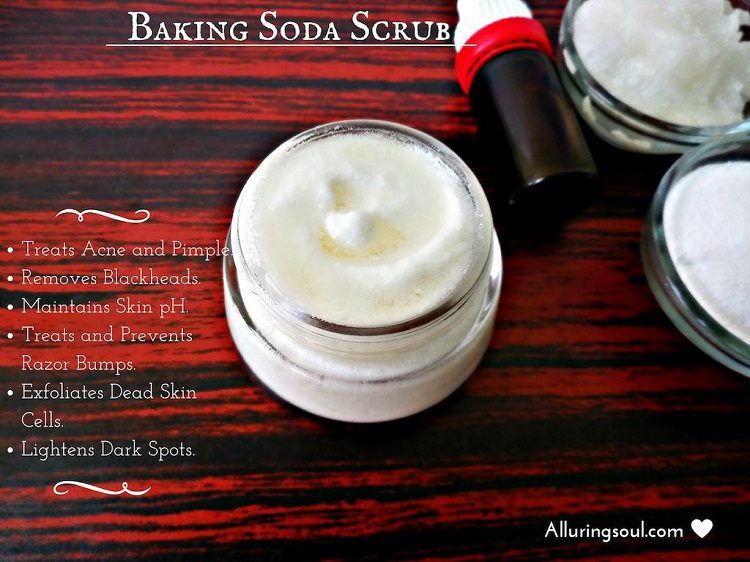 Baking soda can be found in every household, but did you know that it's also the perfect remedy for a whole host of imperfections? The ingredient treats pimples and acne, removes blackheads, maintains skin pH levels, lightens dark spots, exfoliates, and so much more! That makes this DIY body scrub a homemade miracle in a jar!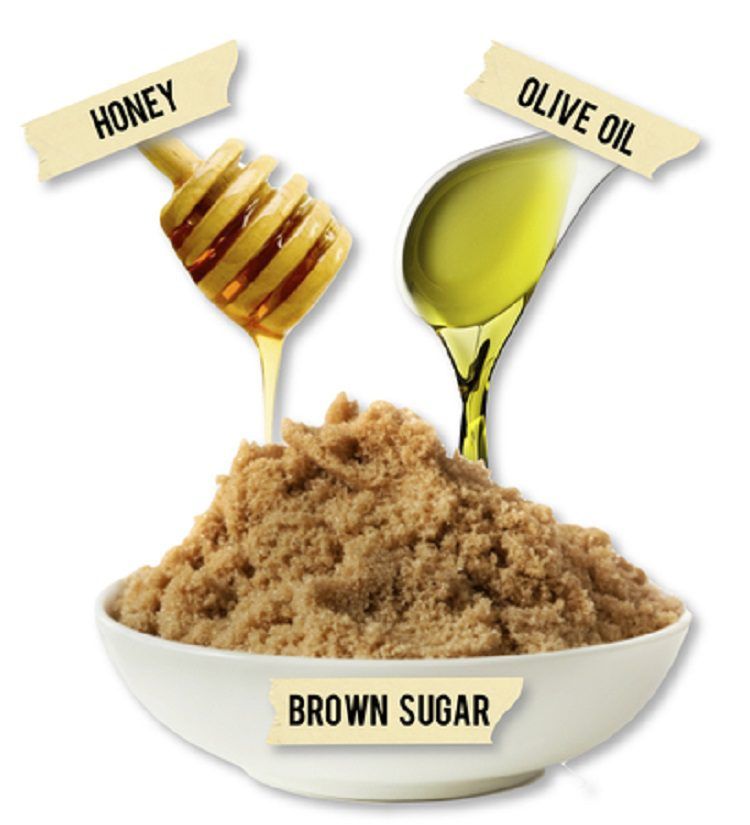 Here's another three-ingredient body scrub that you're going to love. It uses simple yet effective ingredients including honey, brown sugar, and olive oil to safely exfoliate dead skin cells. You can jazz-up this homemade scrub by placing it in a pretty jar and don't forget to print (or design) your very own label for it!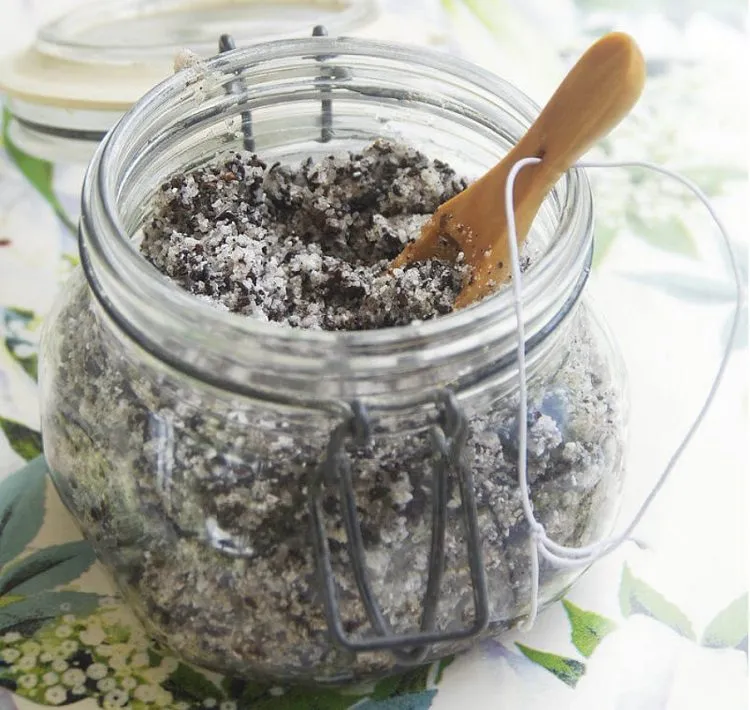 Is it just us, or does this DIY body scrub almost look good enough to eat? Well, it certainly smells that way, as it uses ingredients such as coffee (yum) and coconut (even more yum) to create a body exfoliant that is both effective and nourishing. You'll be looking and smelling divine in no time, not to mention reaping those beauty benefits!
A Pretty-in-Pink Rose and Coconut Scrub
This gorgeous homemade body scrub looks just like an expensive version you'd find in a high-end beauty boutique. The best part? It won't cost a fortune to make, as this recipe uses coconut oil, pink Himalayan sea salt, and rose essential oil. That's right – just three ingredients for total body exfoliating heaven!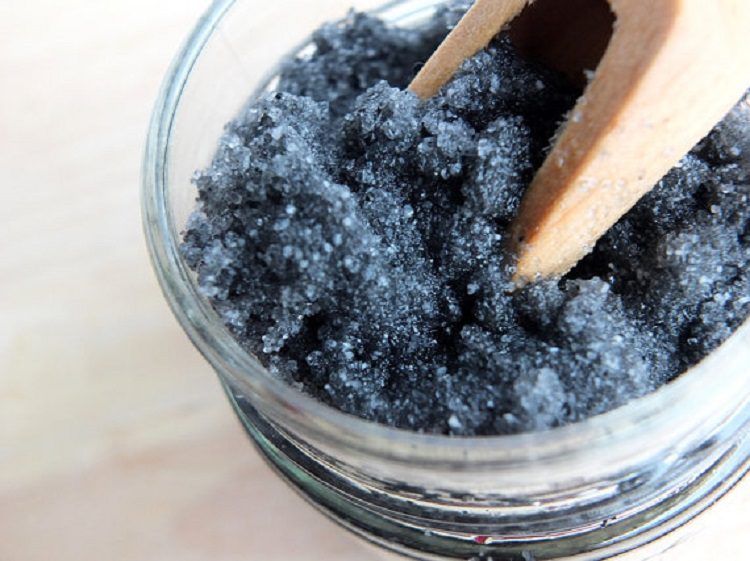 You've probably noticed a lot of charcoal beauty products lining supermarket shelves lately, and for good reasons too. Not only is activated charcoal known to detoxify the skin, but it also unclogs pores and washes away grime. That's why this DIY scrub is a must-have for those with skin imperfections on their body, including acne or any other bumps.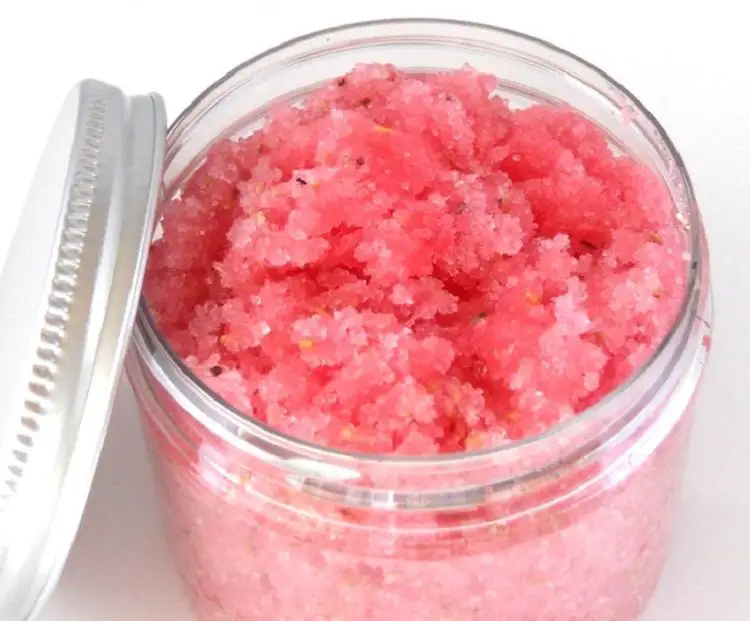 You'll be forgiven if your mouth starts to water upon reading about this strawberry and coconut body scrub. Again, it sounds good enough to eat (and the one cup of sugar doesn't curb our cravings any quicker!). It uses coconut oil, dried strawberry powder, strawberry essential oil, and coconut flavor oil for a mixture that'll work wonders on your skin.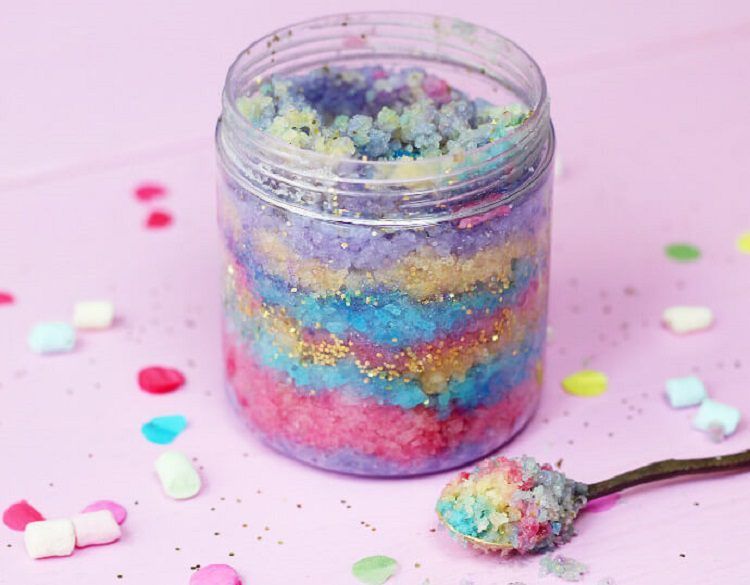 With its pretty pastel colors and sprinkling of gold glitter, this DIY unicorn body scrub is just what the doctor ordered. We recommend you make several batches of this fun and simple recipe, before packaging it up into dainty little jars to give to your loved ones. This homemade body scrub would make perfect party favors!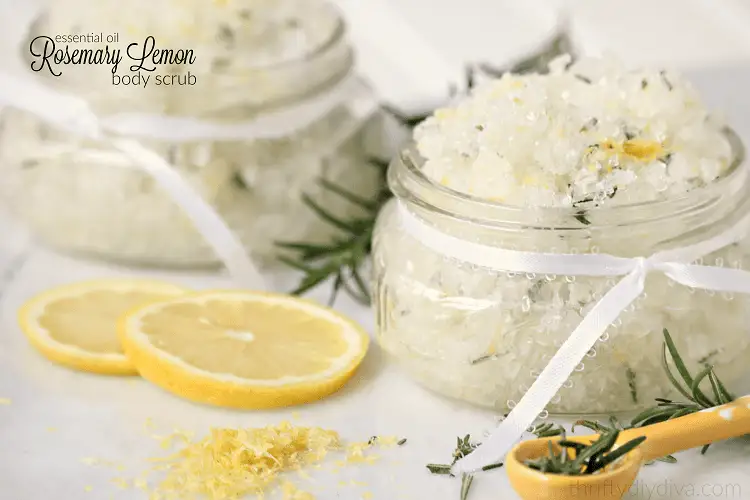 They're ingredients we love to eat, so why not treat your skin to their nourishment too? This DIY body scrub uses Epsom salt, rosemary sprigs, lemon essential oil, coconut oil, and lemon zest to create a scrub that's beautiful to smell and good for you too. You'll have smoother and more beautiful skin before you know it!
This Homemade Eucalyptus Scrub is Refreshing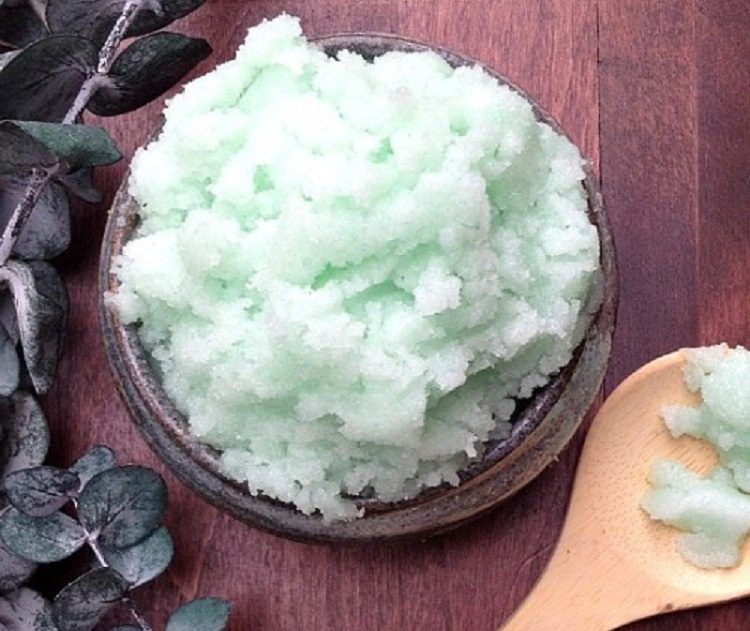 Eucalyptus oil has a wide range of health benefits for skin, so it comes as no surprise that this homemade body scrub uses the helpful ingredient! It has a zesty green color which looks great when packaged into a mason jar, making it the perfect DIY gift for loved ones.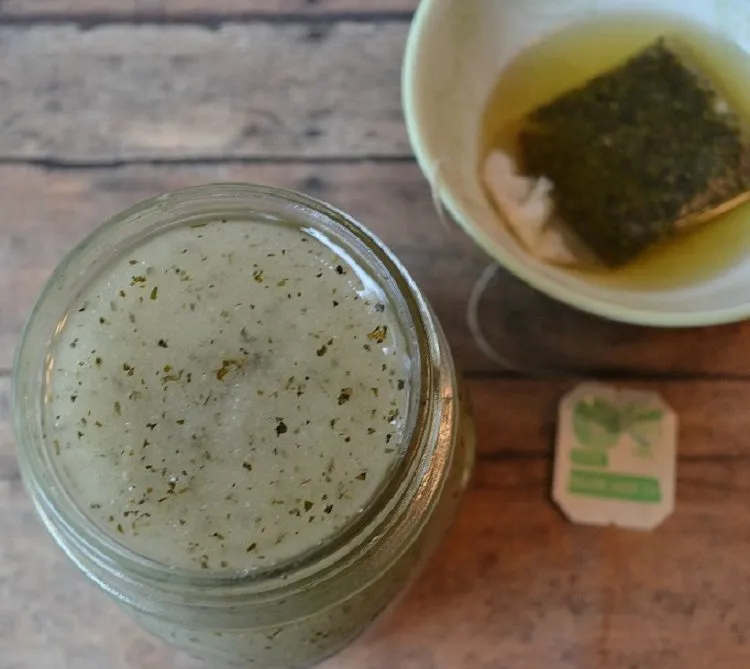 No one can deny the brilliant health benefits of green tea, including those much-loved antioxidants it's filled with. Therefore, it makes total sense to create a homemade body scrub using the famous ingredient. It's got all the goodness of green tea – but for your skin!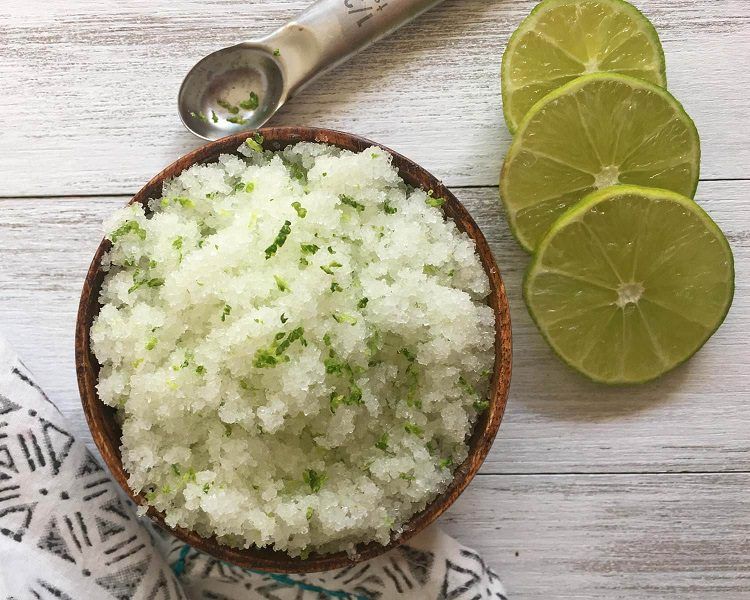 Here's another delicious-sounding body scrub recipe: lime and salt sea. Not only does it take just minutes to make, but it also includes a whole host of other skin-nourishing ingredients, including oil and lime zest. These ingredients are great for imperfections such as acne and dark spots.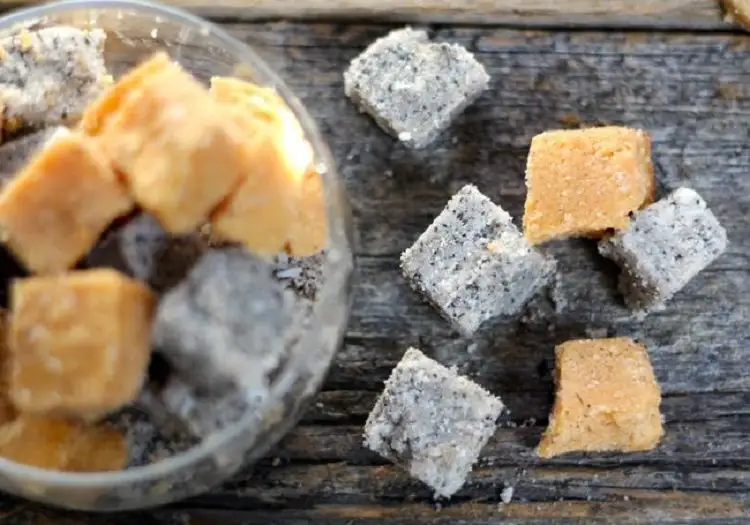 If you prefer your body scrub in cube form, then you're in luck! This brilliant DIY recipe contains much-loved ingredients such as coconut oil, sugar, unscented soap, and any additional add-ins you wish (such as essential oils). Cube form means they're perfectly portioned too!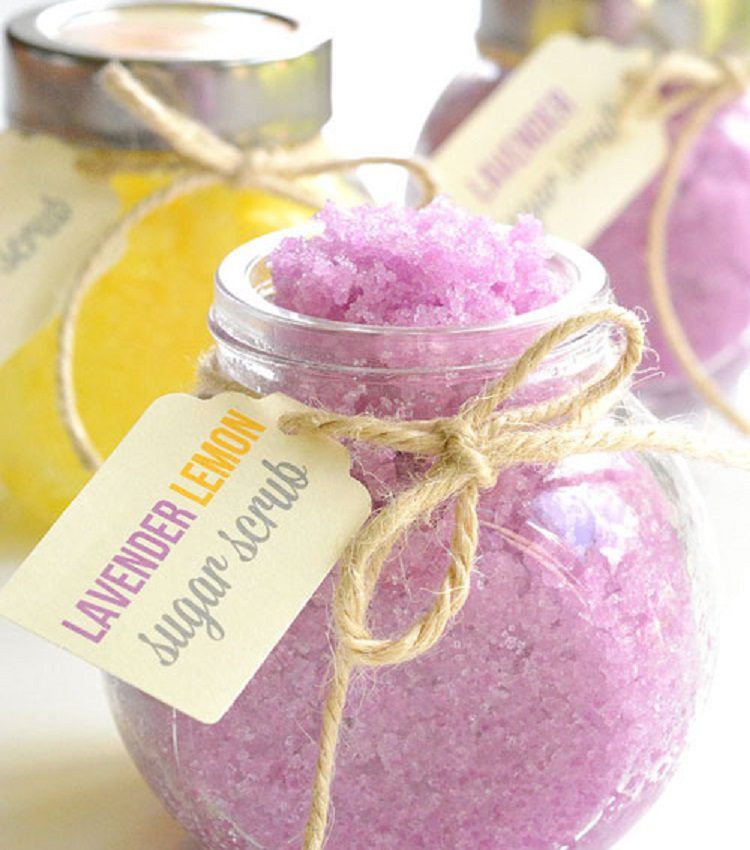 This simple body scrub takes just five minutes to make, so is the ideal project to start right now if you already have all of the ingredients! It uses sugar, coconut oil, food coloring (optional), and essential oils such as lavender and lemon. We're in love with this homemade concoction!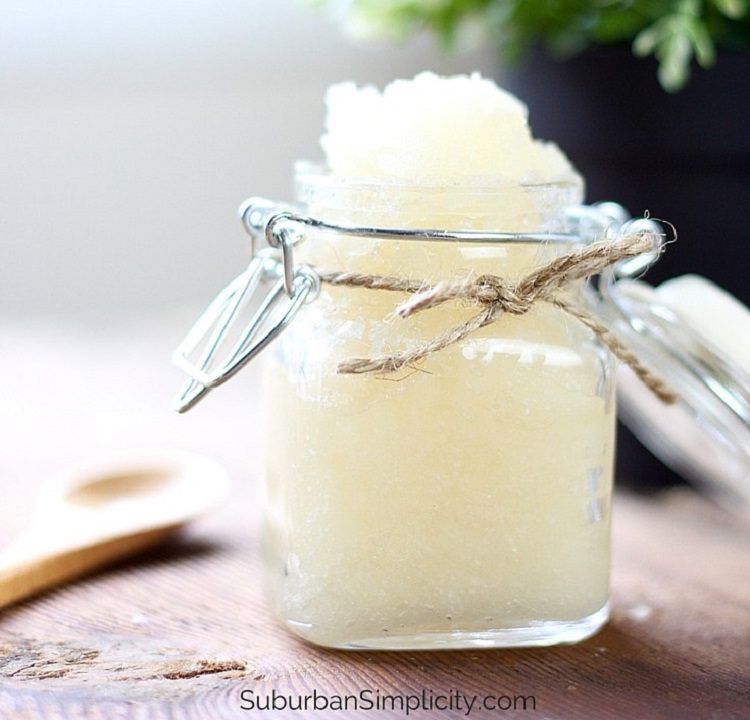 Lavender is a popular choice for body scrubs because of the many health benefits it poses, including reducing stress levels, promoting better sleep, and its anti-fungal properties. This homemade body scrub uses the added ingredient of vanilla to create something that smells so divine, you'll want to stock up on it!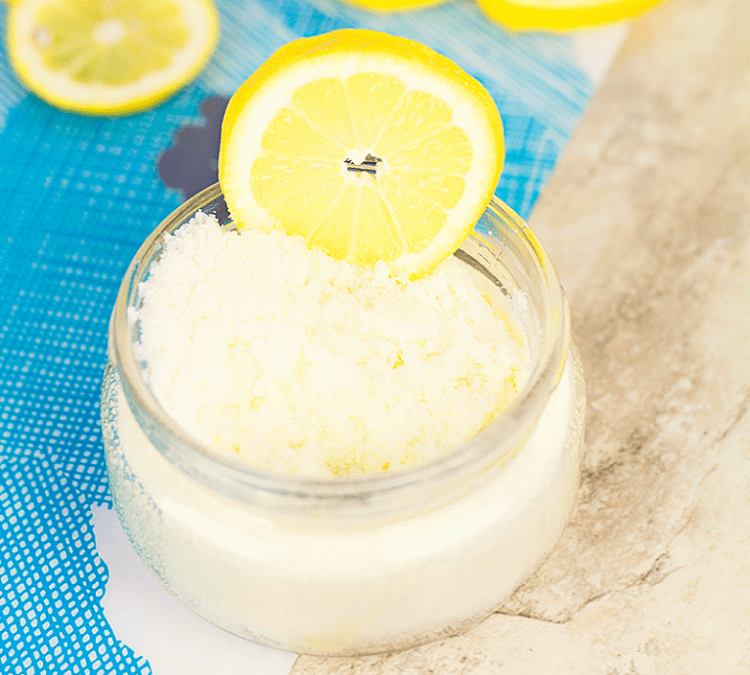 This homemade body scrub is also very simple to make, plus you can store it in airtight jars to ensure it lasts you months, rather than days. You can either use lemon essential oil or real lemon juice – it's completely up to you! It's also gentle enough to use on your face and lips. That's a three-in-one scrub!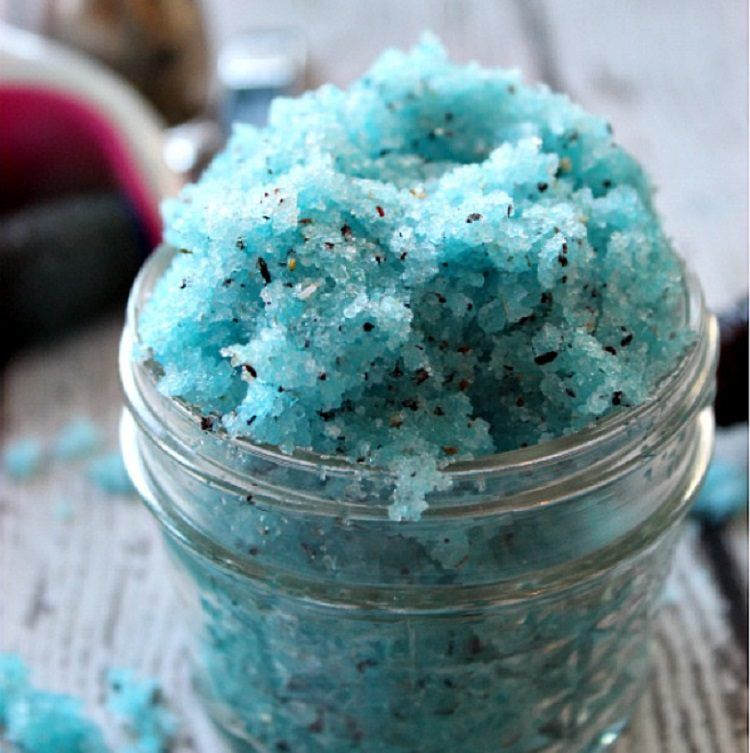 Feet are part of your body, so why should they miss out on a DIY scrub made especially for them? This version uses lemongrass and chamomile for a recipe that is both soothing and smells great. We love the vivid color of this scrub too and think it would look great on your bathroom shelf!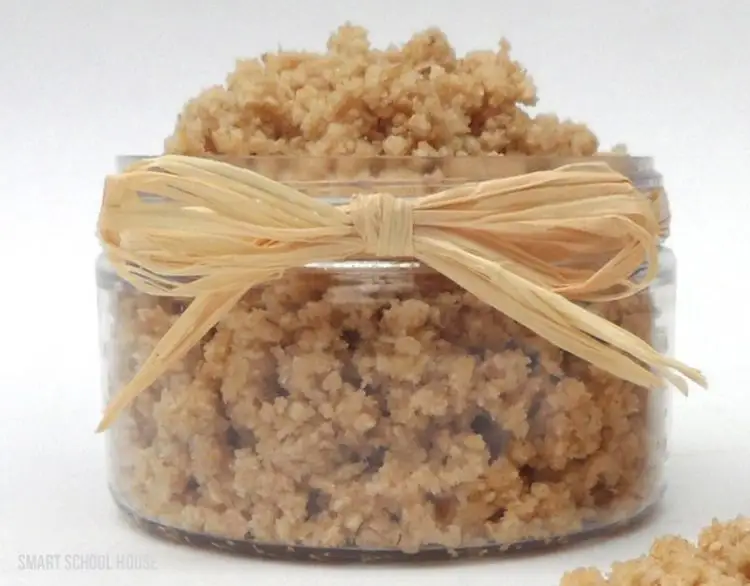 If you love oatmeal coconut cookies, then you'll adore using this homemade body scrub to exfoliate away imperfections and dead skin cells! Be warned though: you might want to eat it, it smells and looks that great. It uses four simple and safe ingredients, including sugar (brown and white), oatmeal, and baking soda.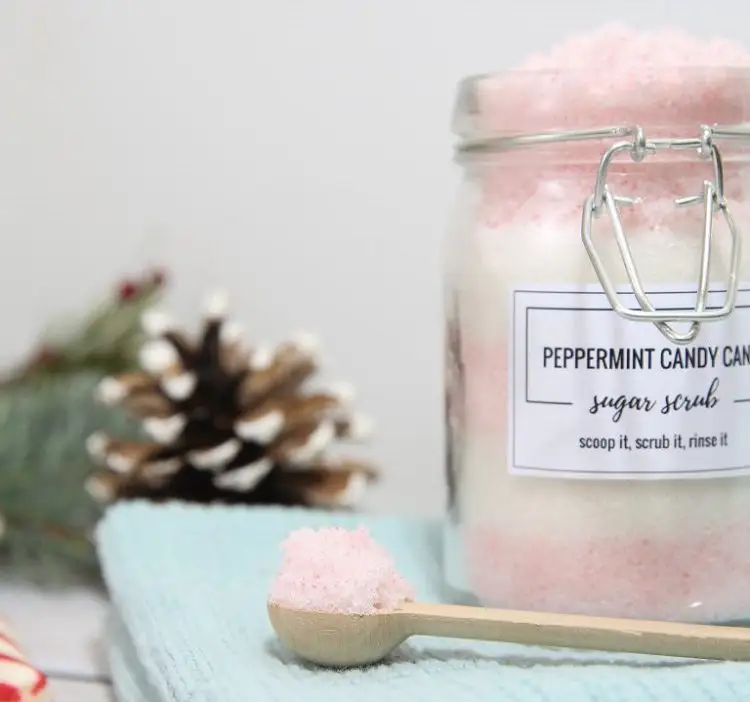 When we first heard about this candy cane inspired body scrub, we just couldn't resist! Not only is it a pretty pastel pink, but it also brings back plenty of Christmas memories. This makes a perfect present to give to loved ones during the festive season, especially as stocking stuffers!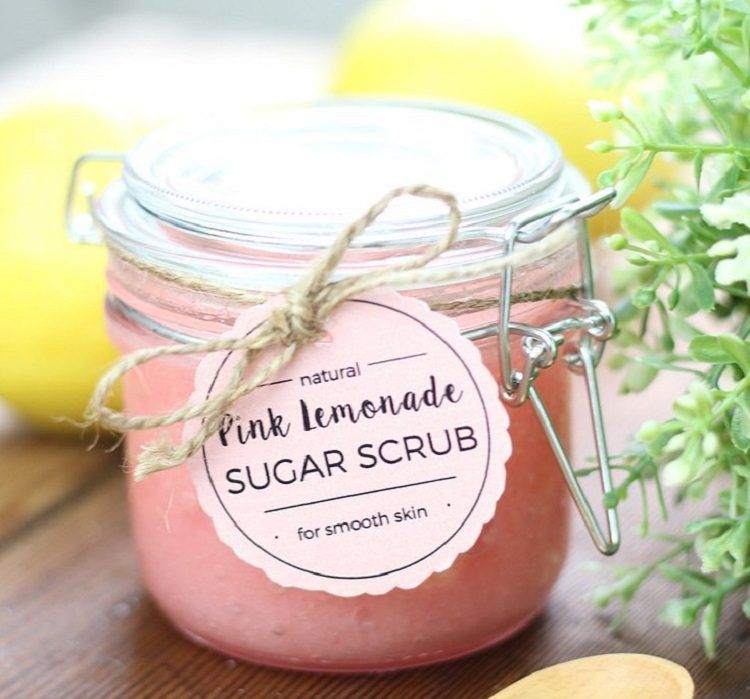 Who ever knew that pink lemonade and body scrubs go together so well? This sweet version uses ingredients such as oil of your choice (including coconut, almond, or olive oil), as well as Vitamin E oil, lemon essential oil, and optional food coloring (if you want it to be a lovely shade of pink). Too easy!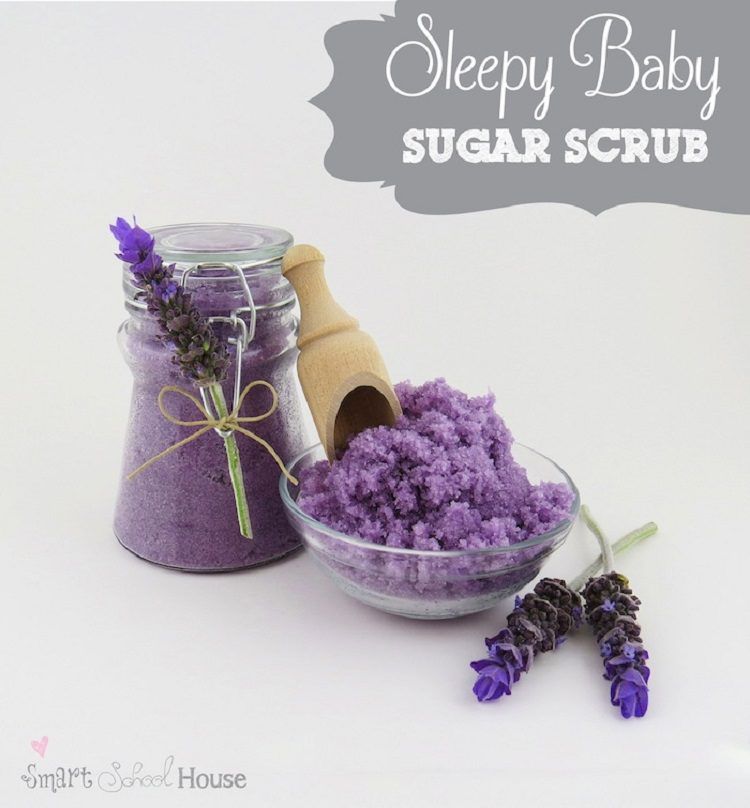 This relaxing and sweet-smelling DIY scrub uses ingredients such as baby oil and baby bedtime wash to help adults relax and have a better night's sleep. Isn't that wonderful? It also looks great when packaged in a jar adorned with a sprig of lavender. We think that'd make a perfect gift!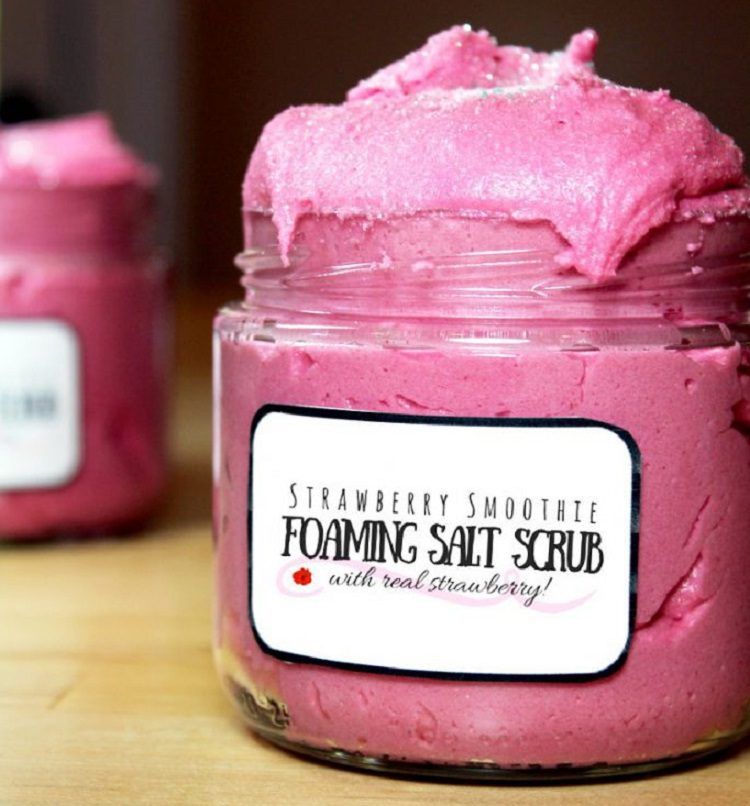 Have you every heard of a foaming body scrub? We hadn't until we saw this amazing DIY. It contains skin smoothing and toning ingredients, including foaming bath whip, dendritic salt, strawberry fruit powder, strawberry fragrance oil, and pink mica powder. How great does that sound?!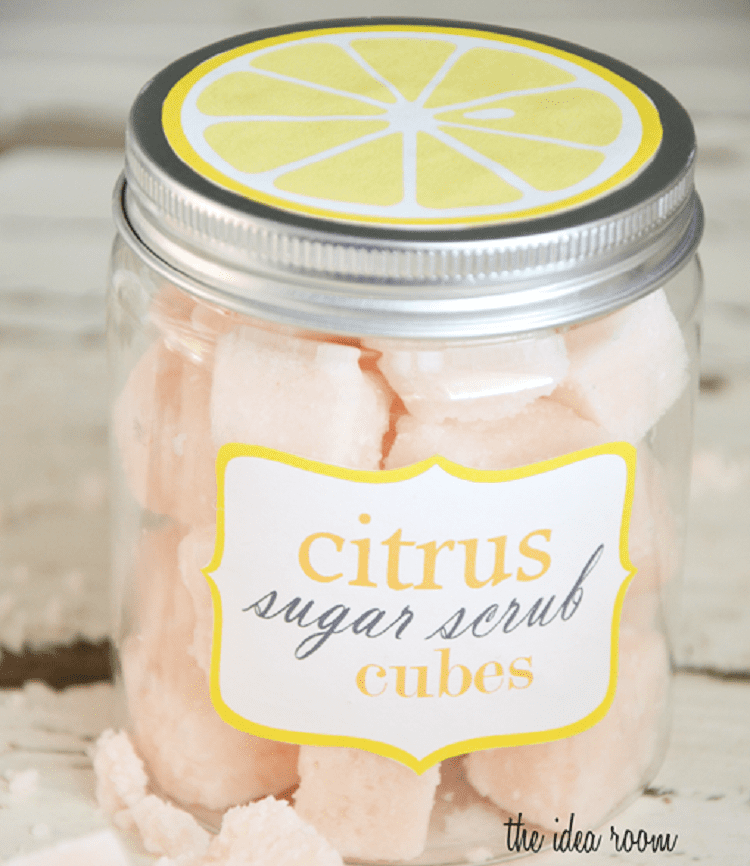 Filled with essential oils, granulated sugar, and an array of other nourishing ingredients, these DIY sugar scrub cubes are just the thing to spoil your girlfriends with (or even yourself!). Whether it's Galentines celebrations, a birthday, or even Christmas – we're sure you'll find plenty of reasons to make these gems.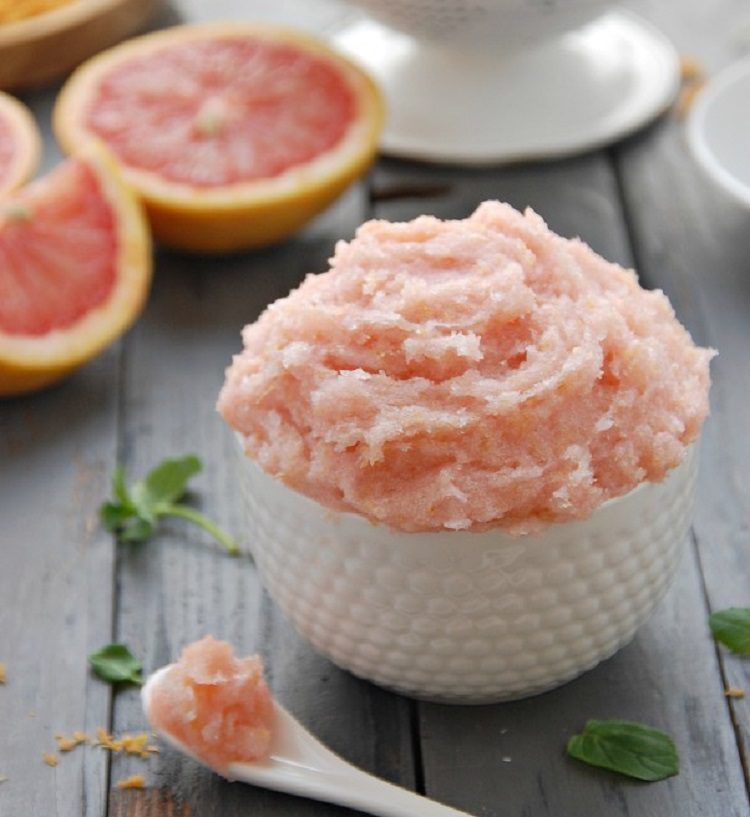 How does this sound for a skin treat: whipped grapefruit and mint sugar scrub? It's also packed with other goodness such as coconut oil, grapefruit oil, and beet juice (which gives it that gorgeous color). Treat yourself to this scrub at least once a week and you simply won't know yourself!
Conclusion
There you have it – 25 of the best DIY body scrubs to give you glowing skin within minutes! Not only are all of these body scrubs incredibly easy to make, but they also use just a handful of ingredients, many of which you'll already find in your kitchen pantry!
Body scrubs can be placed in lovely little jars and kept for months, plus they can be gifted to your loved ones for special occasions (or simply 'just because'). Why not try one recipe before moving onto the next? Or if there's a set of ingredients which really take your fancy, feel free to start with that DIY project first. When it comes to luxurious and nourishing body scrubs – we've got you covered!
Last update on 2022-01-22 at 22:53 / Affiliate links / Images from Amazon Product Advertising API