I love the fact that hamburgers are the best base to work with.  You can add so many different things to Burger Recipes and have yourself a million different meals.  There's really no way to ruin a hamburger, but here are 10 Burger Recipes you won't regret making, that's for sure.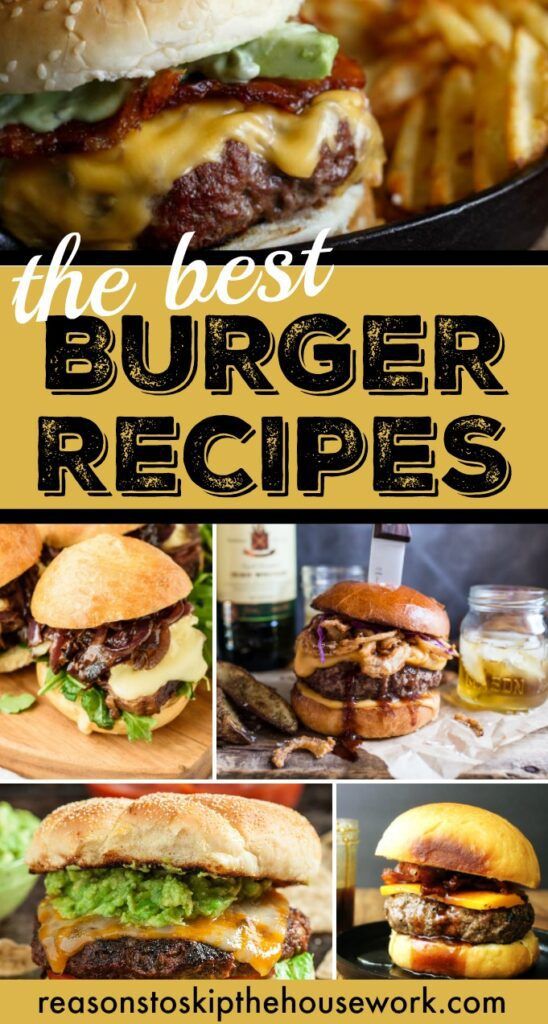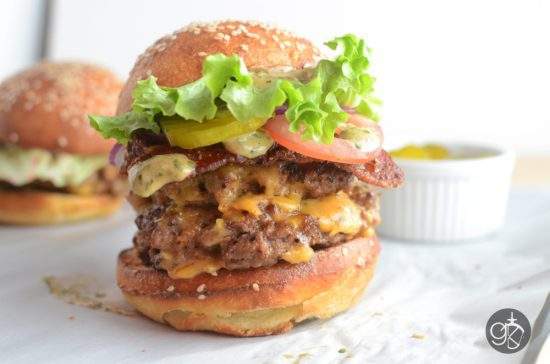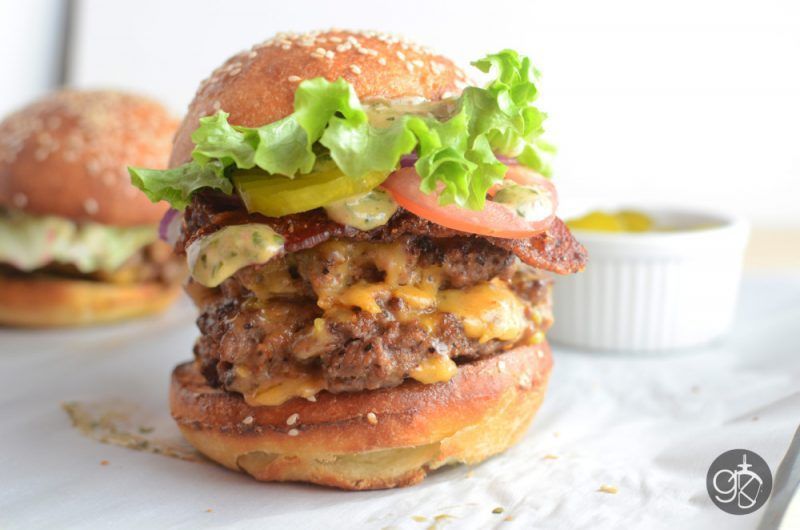 Big Boys' Beef Burger from The Flavor Bender incorporates Spicy Double Beef Patties and Beer and Jalapeño Cheese.   It's the real deal guys.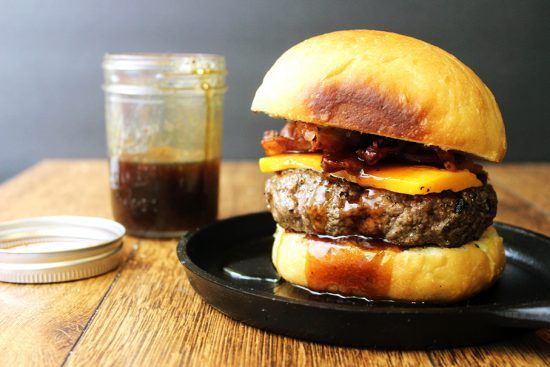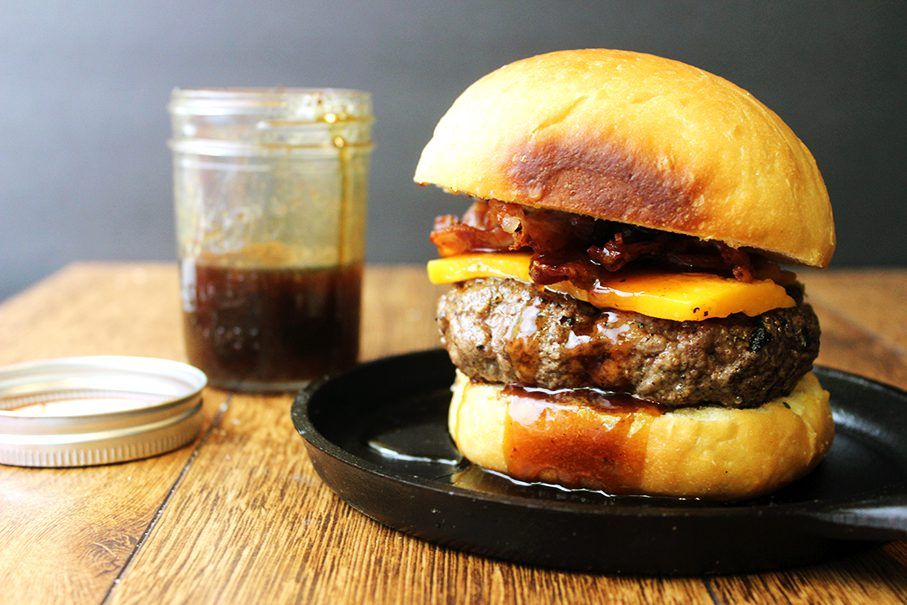 The Jack Daniel's Bacon Cheeseburger from Dinner, then Dessert is a TGI Friday's inspired recipe that is made with homemade Hawaiian Buns and that glorious Jack Daniels sauce.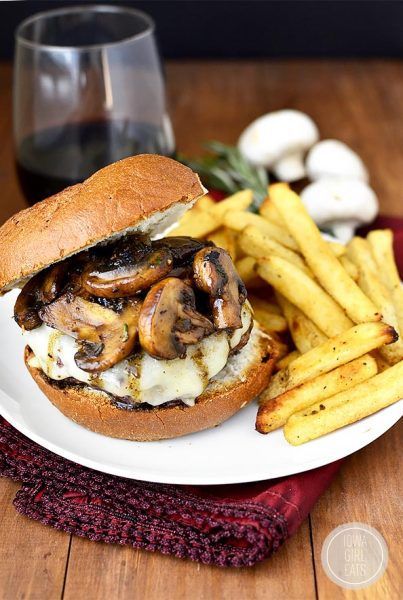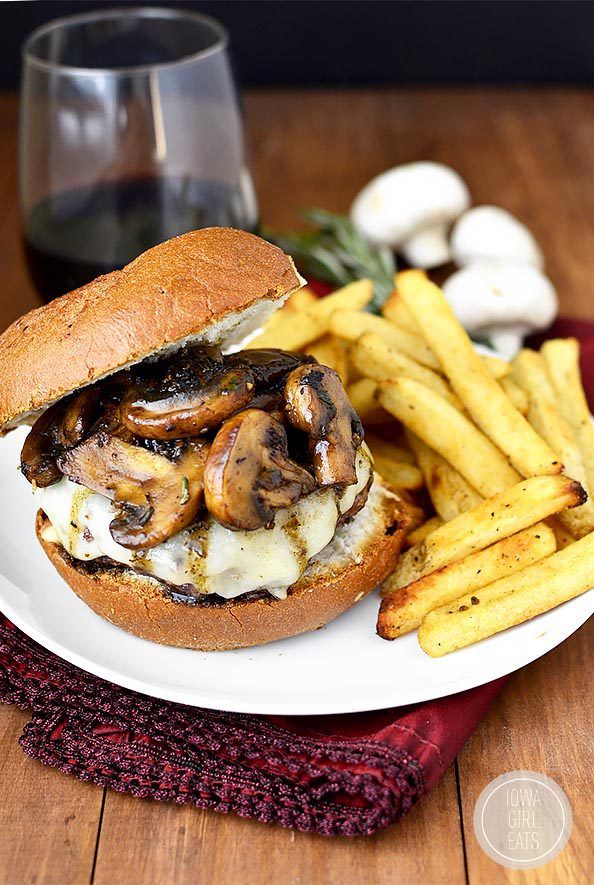 Iowa Girl Eats made up a recipe for Swiss Pan Burgers with Rosemary-Mushroom Pan Sauce that is an easy 20 minute meal made in just one skillet.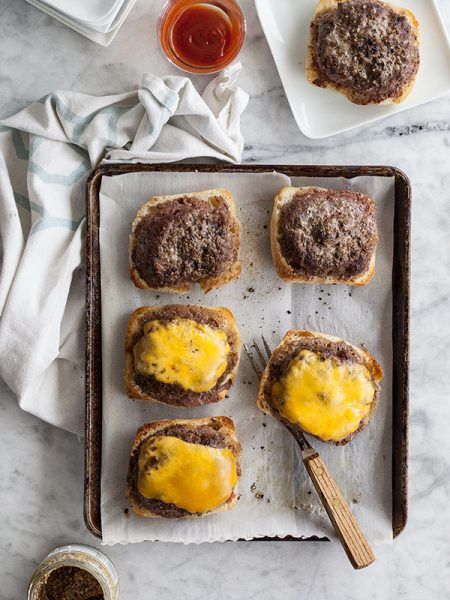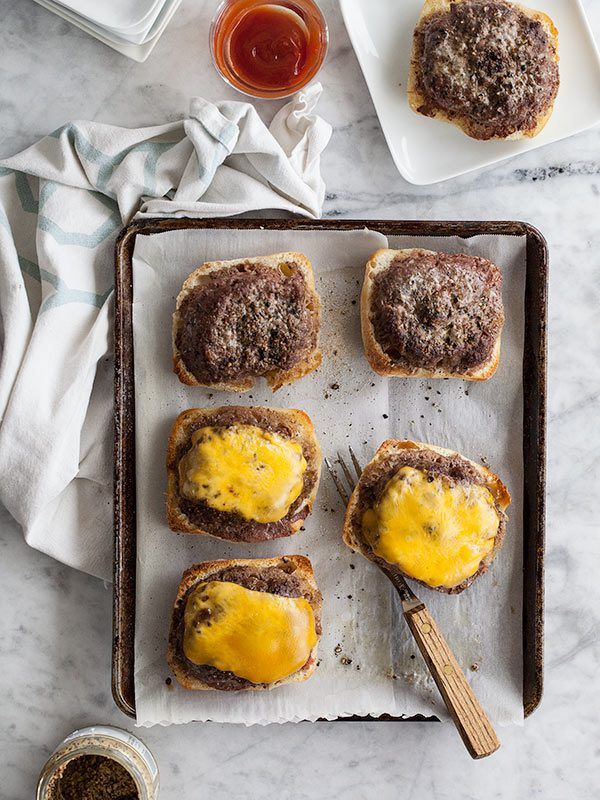 The Open Faced Burgers from Foodie Crush are her daddy's specialty.  A passed-down recipe for game days!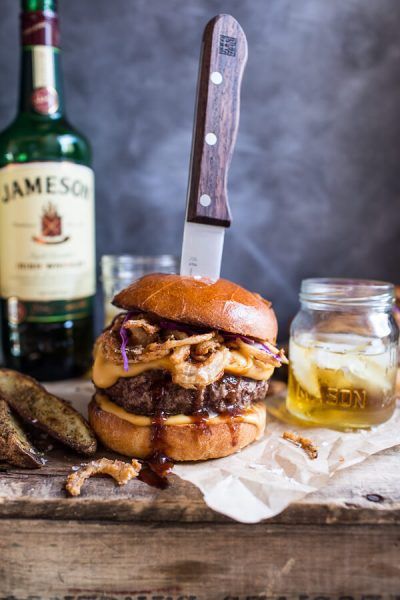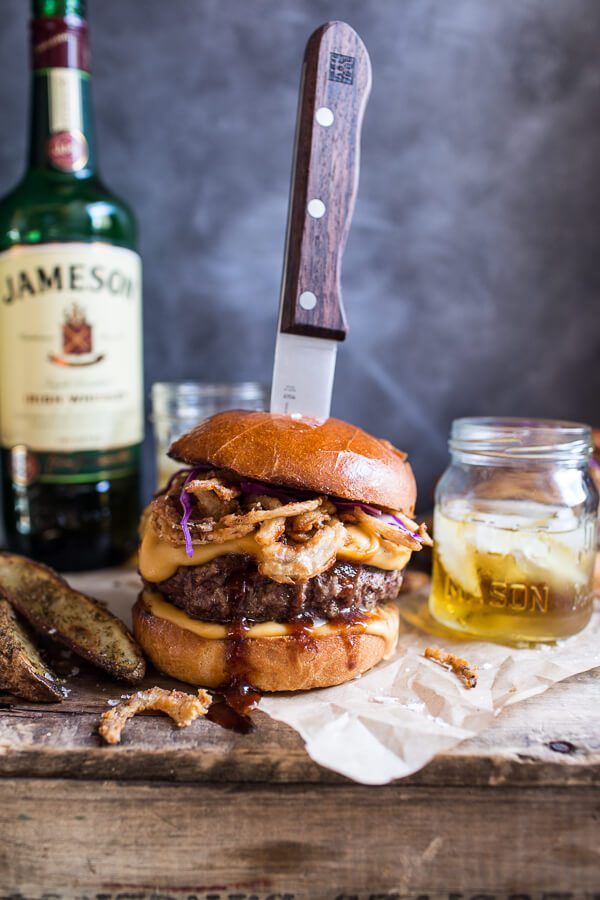 The over-the-top awesomeness of this Jameson Whiskey Bleu Cheese Burger with Guinness Cheese Sauce makes it extra special – and Half Baked Harvest obviously knows how to cook a burger!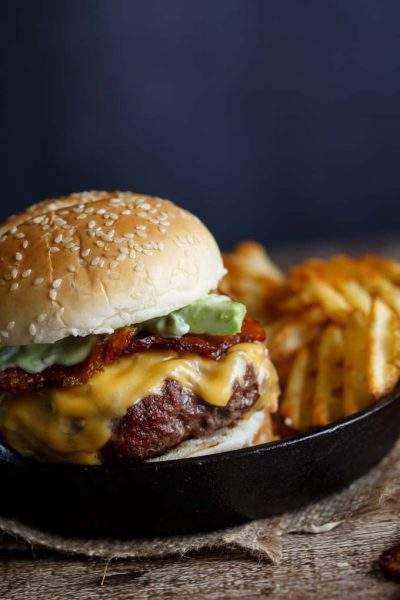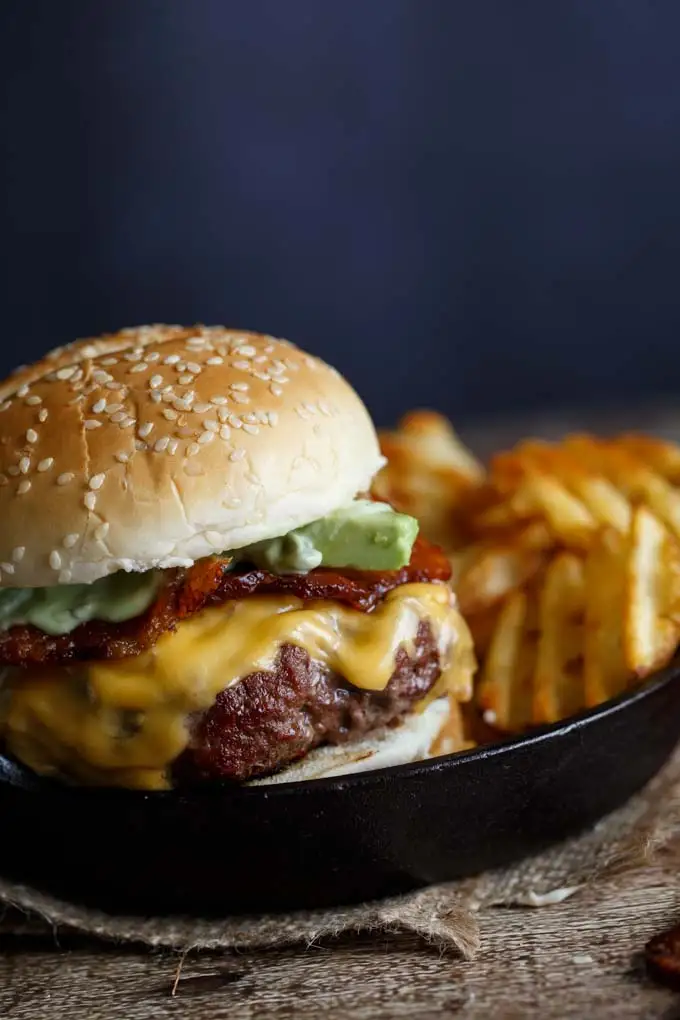 When you combine Jalapeno Poppers and Cheeseburgers you wind up with these amazing stuffed burgers from Shared Appetite.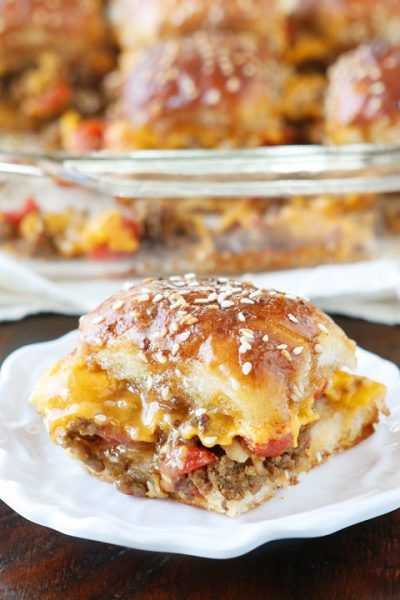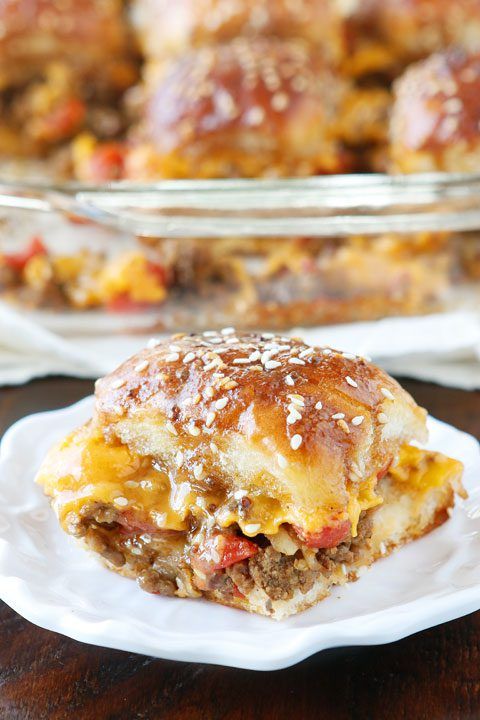 If you're having a party,  these Cheeseburger Party Buns will be the first to go.  Kevin and Amanda make these cheesy, toasty, gooey and melty burgers.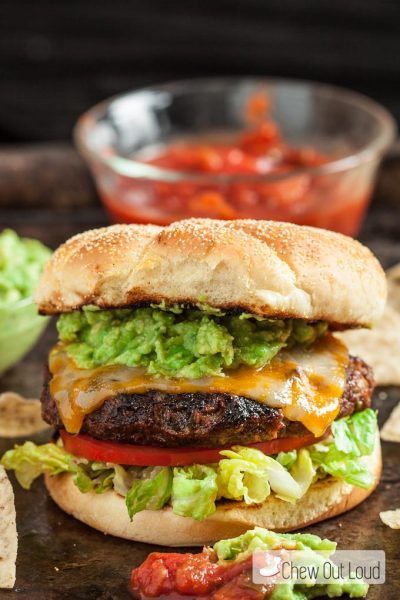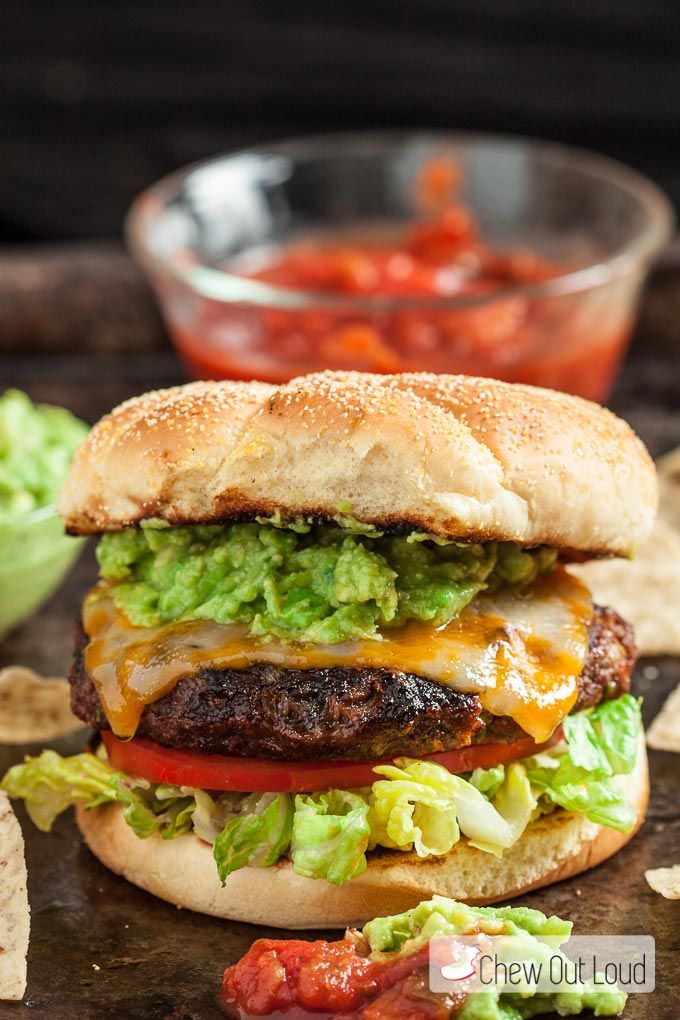 Mexican Cheeseburgers combine a little cilantro and a little bit of green chiles – the perfect spicy burger from Chew Out Loud.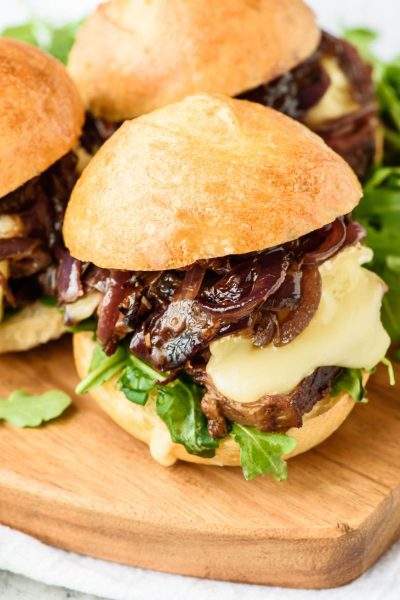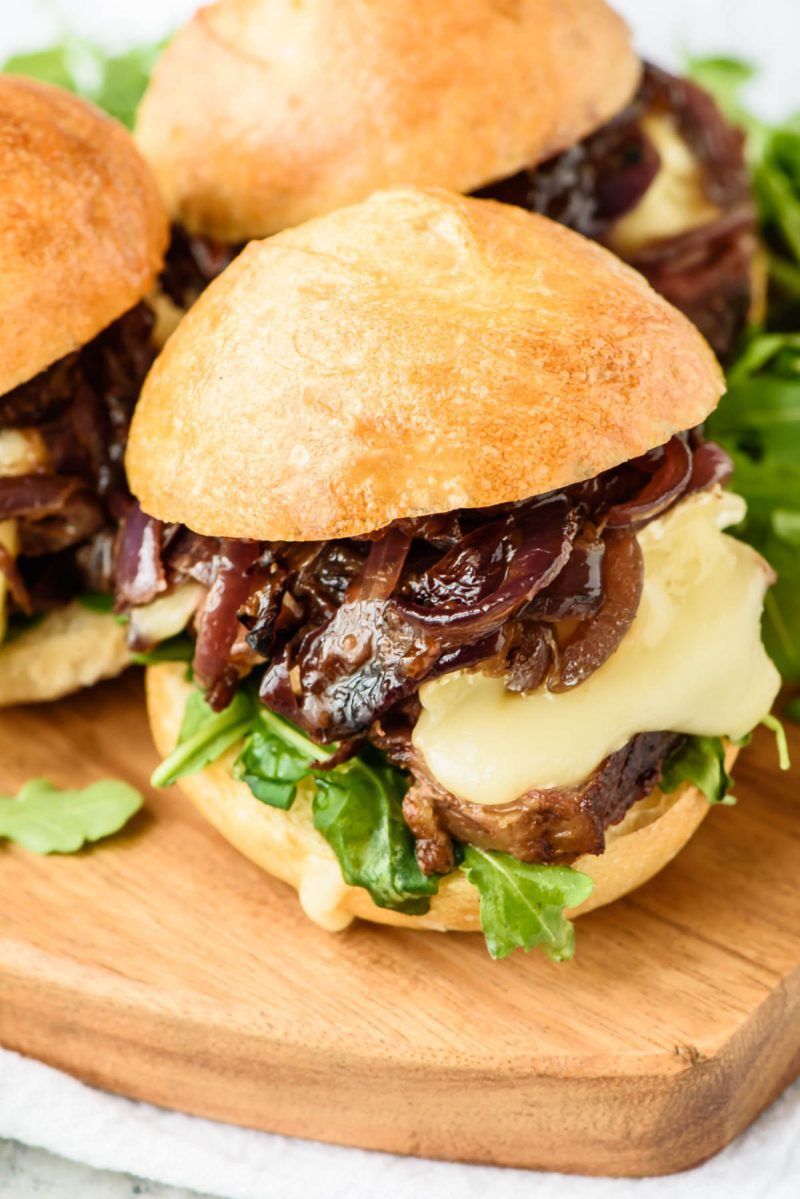 Take a steak sandwich and blend it with a burger and you've got a Mini Steak Sandwich Burger with Brie, Caramelized Onions and Fig Jam from Well Plated. xannonce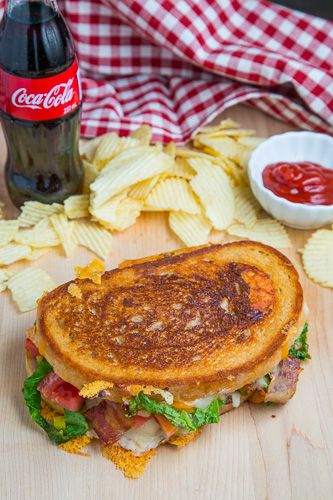 When you want the classic burger, try this Bacon Double Cheeseburger from Closet Cooking.  Grilled up and served on Sourdough bread, it's a delicious classic you'll love!
Do you have any favorite Hamburger Recipes?  Leave your links below so we can try them all!  I love a good cheeseburger, and what BBQ is complete without some burgers grilling up?