If you're a thank you note writer with little ones, it can be hard to keep up the tradition with the littles because they just can't write that many notes, and sometimes it's just easier to say thank you.  These Simple Thank You Cards for Preschool are the perfect solution!  I am trying hard to teach my girl that it's important to show how thankful you are for things, in many different ways.  It's a value that I really want her to have and continue to develop as she gets older.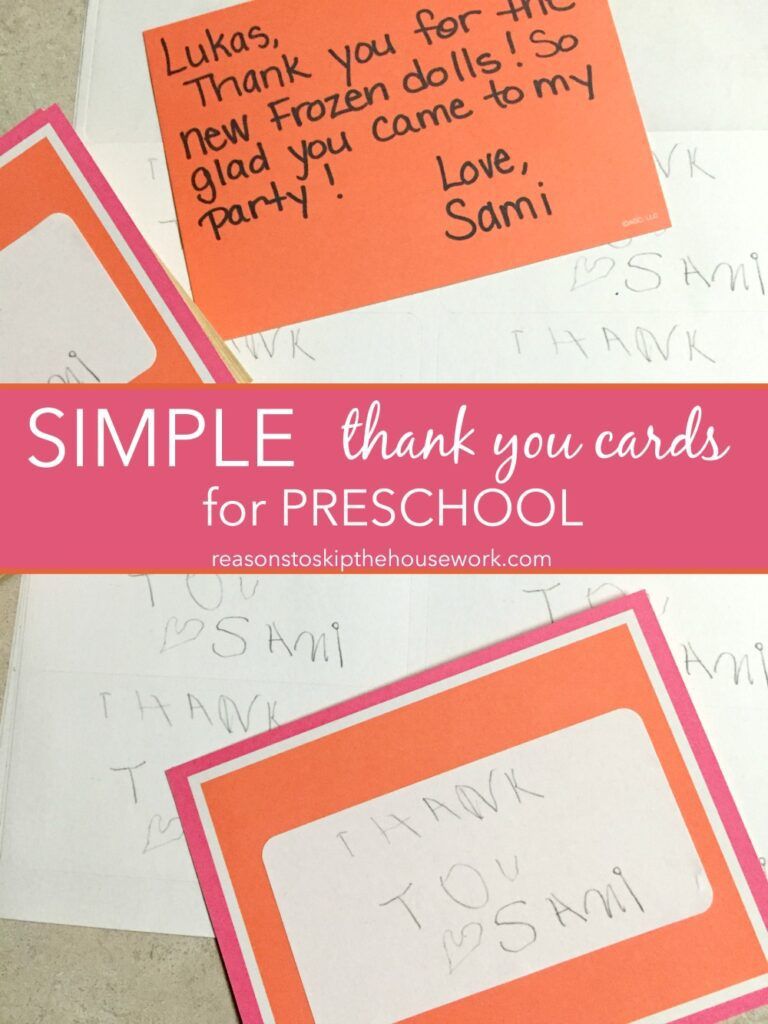 She's able to write her name for her cards, but I wanted her to take it a step further this year.  She can't spell on her own *quite* yet, but she is very interested in how to spell words, so it was the perfect year to help with her notes.  However, I knew she couldn't write thank you on 20 cards.  Not…Gonna…Happen!
I had her write it one time on a piece of white paper and sign her name.  I scanned that note into my computer and used that image on a sheet of mailing labels.  I used Avery 2″x4″ mailing labels. I printed out her "thank you" on 20 labels and affixed them to the front of a pack of blank notes I found at Target.  She told me what she wanted to say on the back of the cards, and off we went!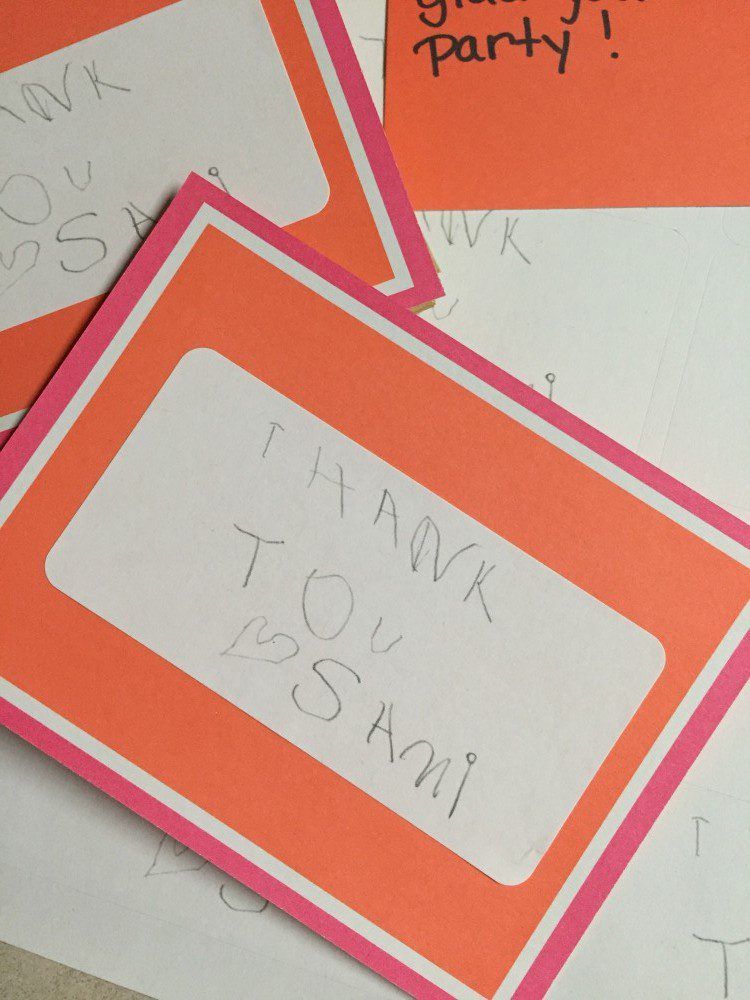 In 20 minutes she and I were done with 20 thank you cards that could be delivered to friends and family.
It's so important for kids to see the whole picture when it comes to getting gifts.  Saying thank you, giving hugs, and also a quick written thank you – provides learning towards being a thankful and grateful person!  Good stuff!