40 DIY Wedding Decoration Ideas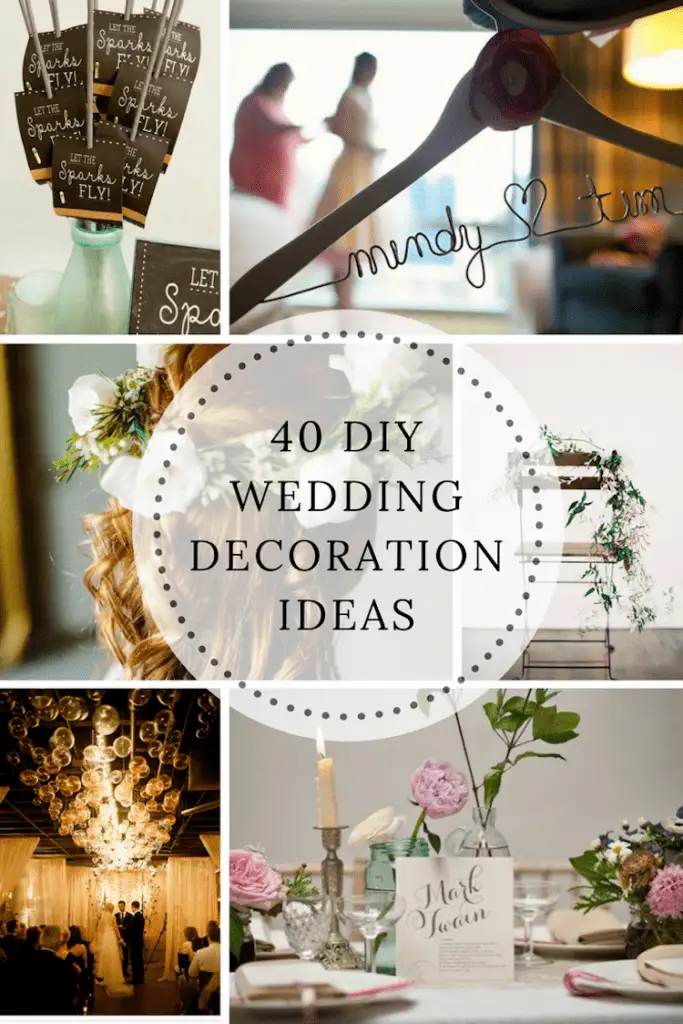 [amazon box="B00Y81RDPW,B01LZM9RKR,B00RV42XTO,B00WU480BA,B01HM4DU2Q,B078YKP416,B00UHUJDAG,B00HSO64K6,B00HSK2GHK,B076KK8RB2,B0762M2TW2,B0009XB3VI,B00TR73OCS" template="table"]
Did you just get engaged, but have no idea where to start in the planning process?! Wedding planning is a detailed, long process, and it's important to stay organized… but it doesn't have to be stressful! In fact, it can be a fun and enjoyable time to spend with family and friends who will be eager to help you curate the perfect objects and decorations for your big day. Check out our list of 40 of the most creative (budget!) do-it-yourself wedding decoration ideas to set the scene for your dream wedding.
Essential Key Items Before the Big Day
Creative "Save the Date" Announcements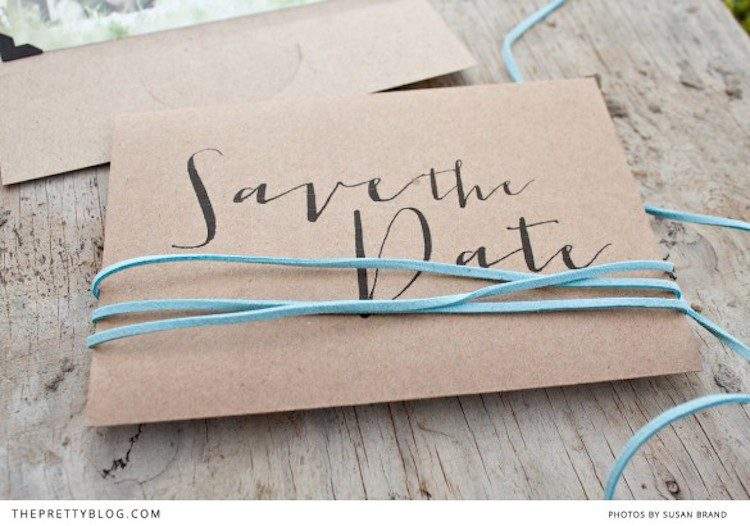 So, you just got engaged, you've set the date, and now it's time to spread the joyful news to your family and friends! "Save the Date" announcements are fun and easy – these adorable announcements showcase the love you have with your partner through a photograph (something your guests will love), and beautiful vintage border design. You can design the template from a simple website online, and simply print all of the announcements at a local Kinkos or photo printing shop.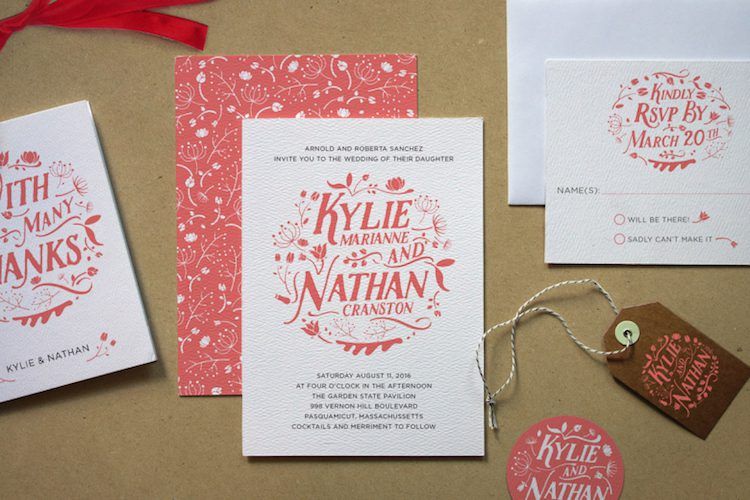 Sending out wedding invitations is undoubtedly one of the most important parts of wedding planning – but being informative and straight-to-the-point doesn't have to be boring! It is easy to design invitations and add in the theme of your wedding as a little sneak preview. These stunning, rustic-themed wedding invitations are sophisticated yet budget-friendly. With free font and designs available all across the web, it's super easy to design your own wedding invitations and make them look professional, with the perfect amount of personal touch for your own personality to shine through!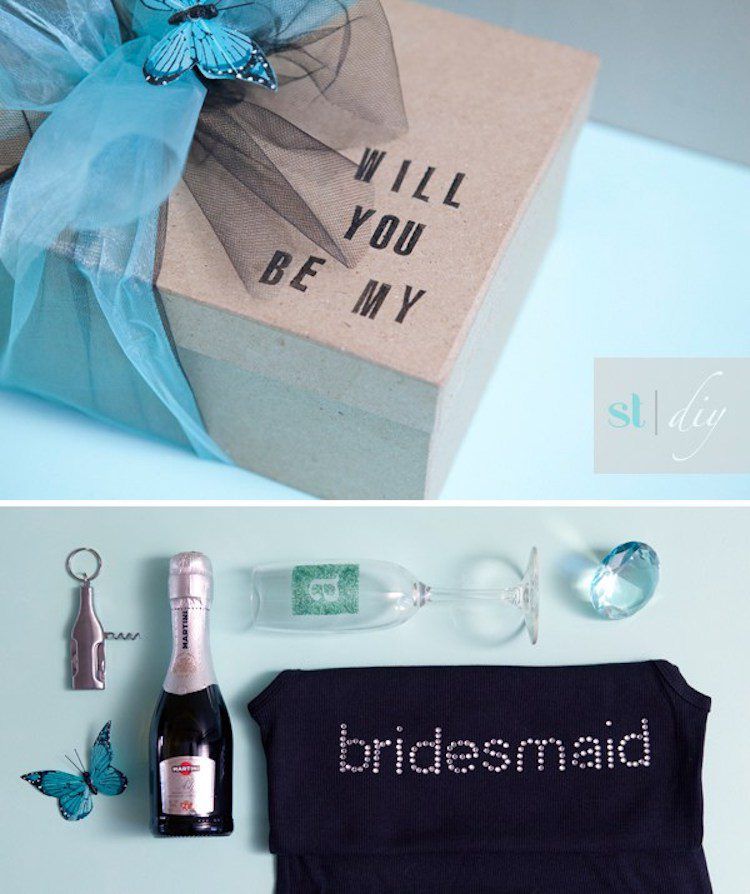 Every bride needs a team of loving women surrounding and supporting her on her wedding day. The bridesmaids will be there for you through every step of the way, so it's important to choose them carefully. When you've made the decision about who will be joining your girl squad, let them know how much you love them with this DIY "Box of Love" bridesmaid invitation! Complete with the essentials – a mini bottle of champagne, some cute key chains, and a bedazzled bridesmaid tank top – this "Box of Love" will get your girls excited about wedding preparation and your big day.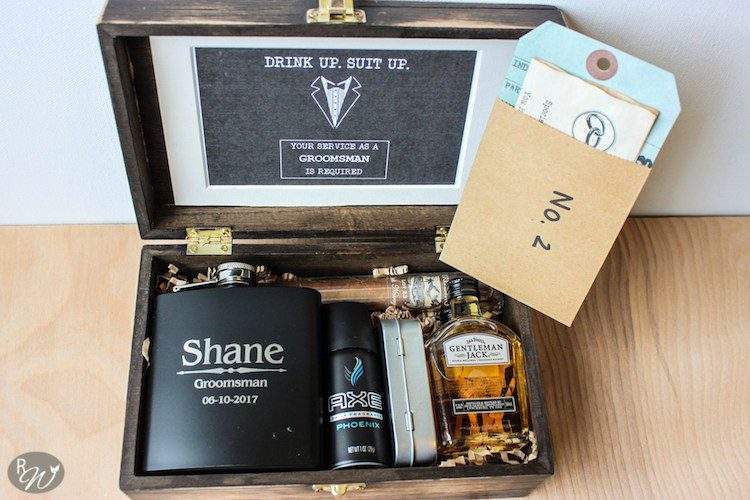 Much like the bridal party, picking the correct groomsmen to stand around the groom on your wedding day is essential – and there is no better way to extend the privilege than with a bottle of your soon-to-be-husbands' friend's favorite booze. This "Be My Groomsman" Kit of Fun includes a personal cologne scents, mints, and, of course, some booze for the men who will be there supporting your fiance on your big day. It is a friendly gesture and the perfect touch when preparing the wedding parties.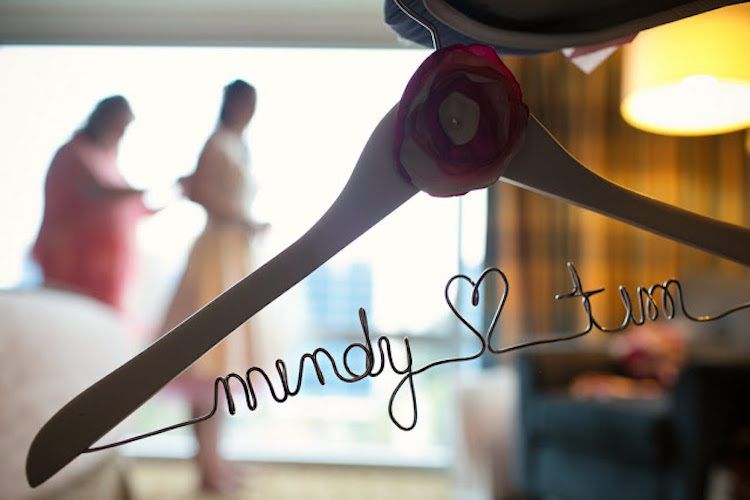 Every bride needs a unique, gorgeous wedding gown… and a unique, gorgeous hanger to display it as well! This hanger is easy to make at home, with just some pliers, a wooden hanger, craft wire, a drill, and superglue. For added details, you can add a fake flower of your choice with the date of your marriage to display proudly on the front. A uniquely creative DIY wedding dress hanger will be an amazing addition to your wedding photo album as it displays your beautiful gown.
Setting the Scene – Unique Church/Venue Decorations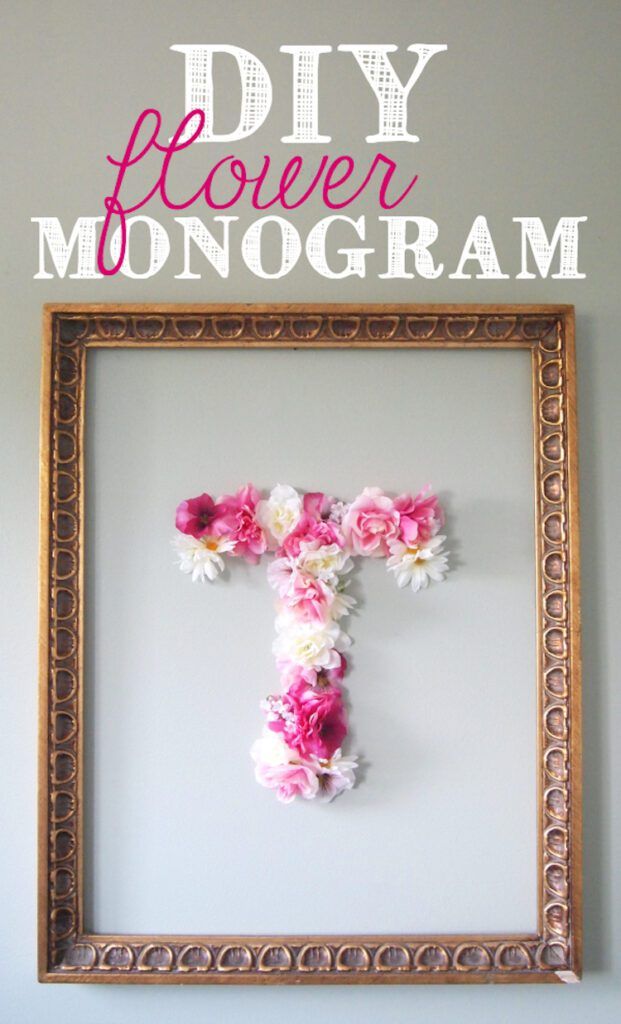 As guests filter into the wedding venue in eager anticipation of the events to follow, this flower monogram will set the tone of the day. Nothing quite says "joy" like flowers do, especially flowers which are in the shape of you and your partner's initials! This DIY flower monogram can be made with real or faux flowers, and all you need is a foam board, hot glue gun, scissors, a knife, and a ruler!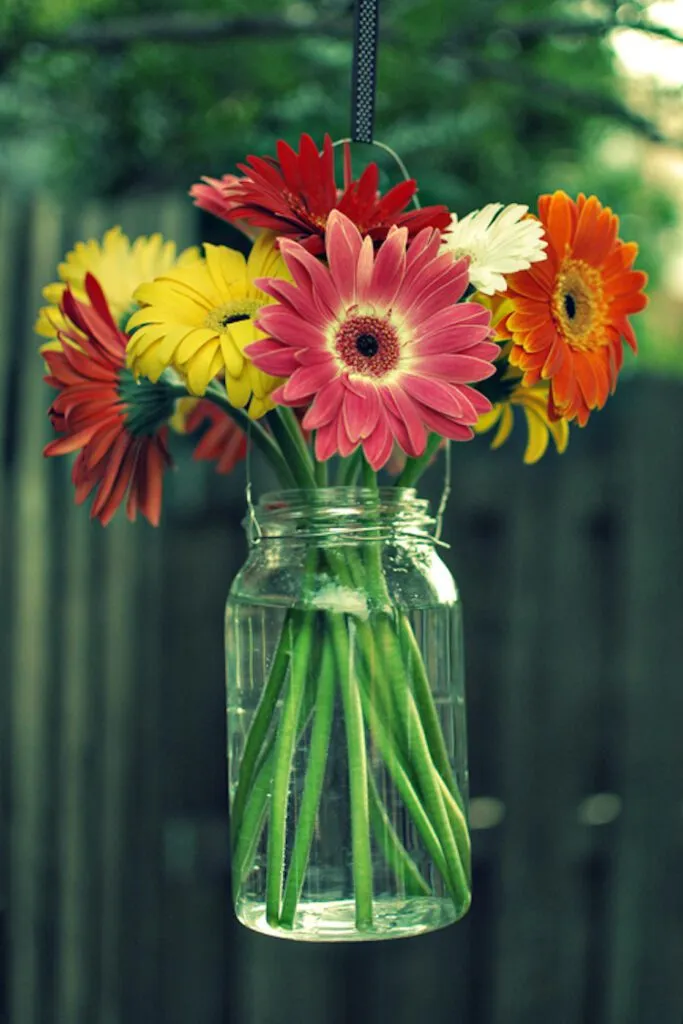 Mason jars are the perfect addition for a rustic-themed wedding. This DIY flower project is easy to do, cheap, and will create a cozy, creative feeling to your wedding. These hanging mason jar vases require only the materials of mason jars, your favorite flowers (baby's breath is highly recommended – or something colorful to match your theme), and some metal wire.
Beautiful Floral Wedding Wreath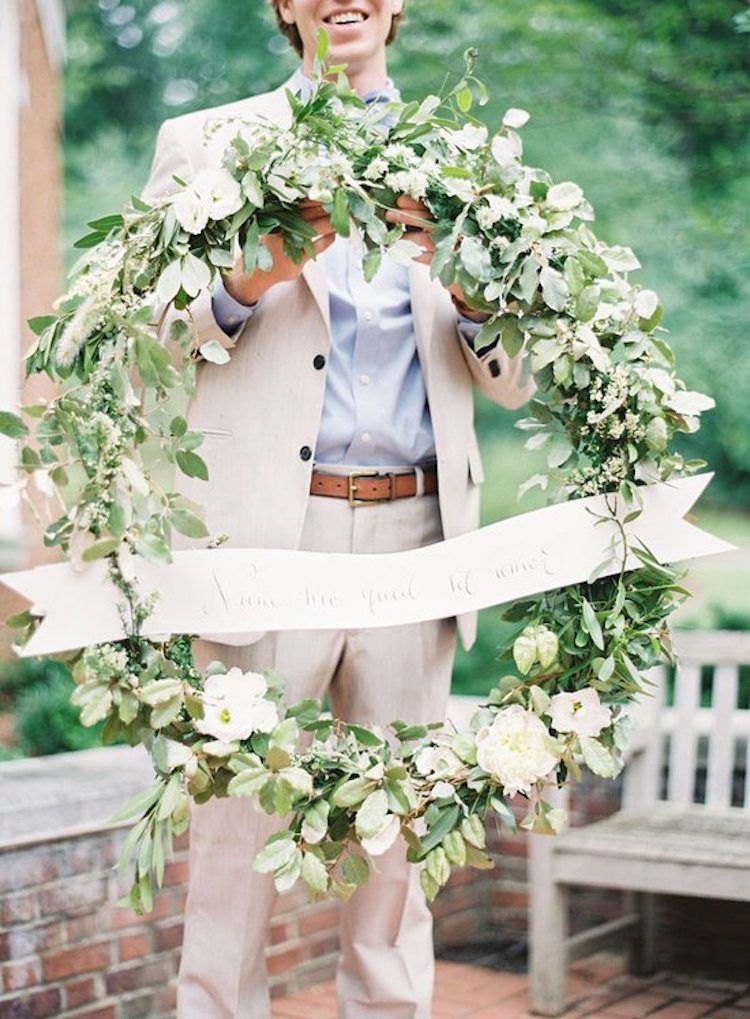 If you're crazy about flowers, a floral wedding wreath is a must-have for your big day. You can customize the wreath using whichever flowers and colors you love the most, and use these floral arrangements to tack on to the back of chairs, or decorate doors, trees, and even get-away cars!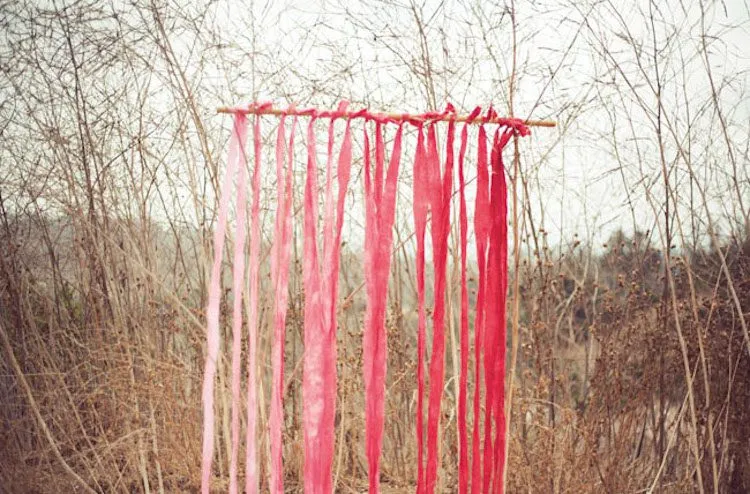 A DIY ombre backdrop will not only create a magical, "out-of-a-fairy-tale" kind of wedding, but will also make for some beautiful wedding photos to cherish forever. This backdrop is easy and inexpensive, and creates a fun afternoon of tye-dying fabric! It is the perfect project to complete with your bridesmaids at a pre-wedding planning party.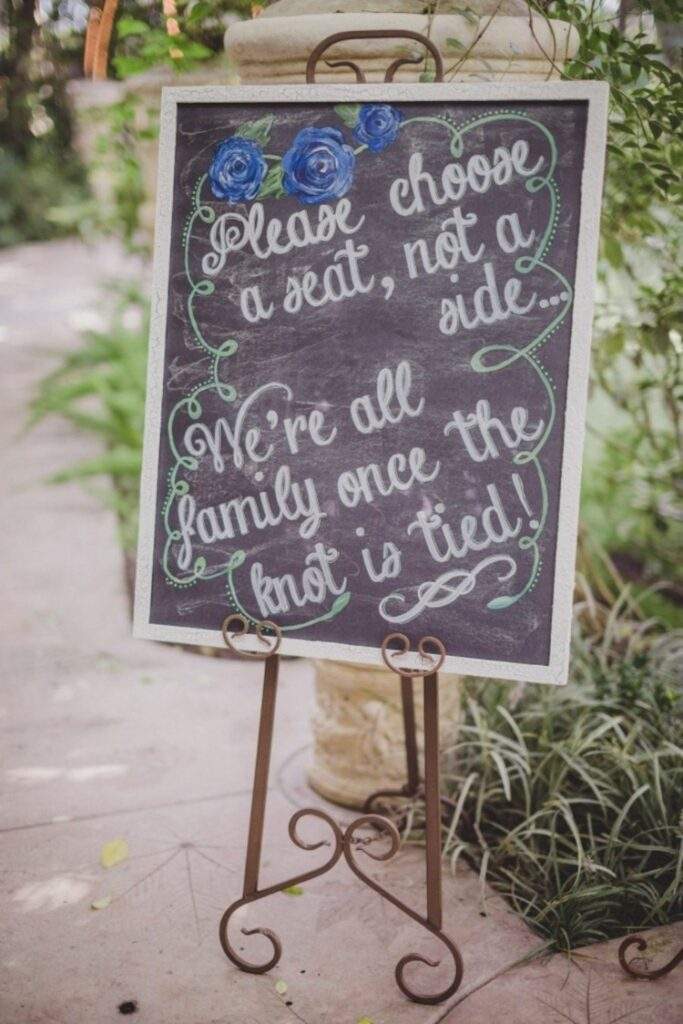 Wedding are all about celebrating your love and creating lovely moments for your friends and family. These inspiring black board signs are easy to make – all you have to do is buy a dry-erase chalkboard, some white chalkboard markers, and a bit of tinsel for decorating around the edges.You can also use chalk boards to display directions around the venue, such as the direction of the dance floor or the restrooms. Be sure to find your friend who has the best calligraphic handwriting, and you can create romantic, lovely messages to display all around your venue, such as the classic fairy tale saying, "happily ever after."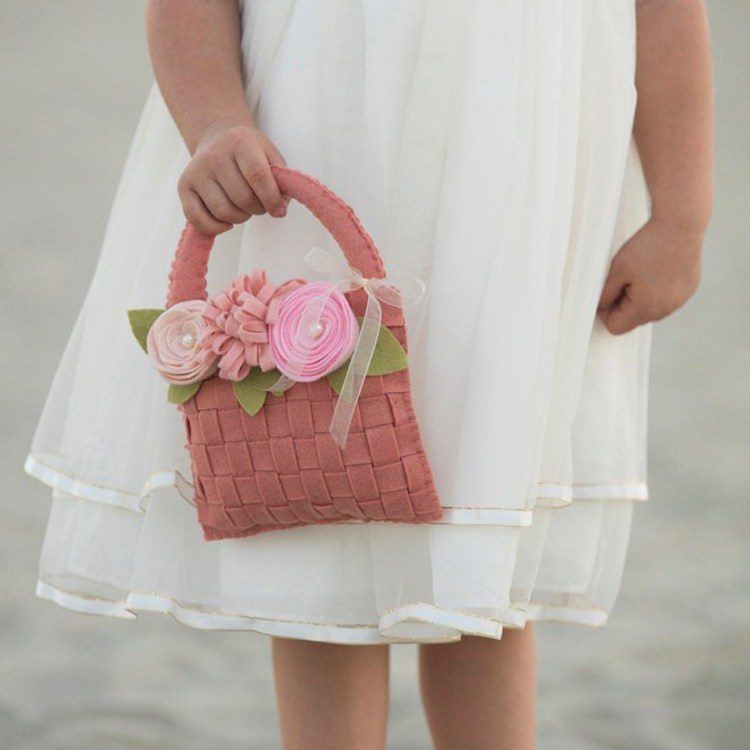 Why spend money on purchasing the flower girls' baskets when you can easily make them yourself?! These adorable, easy to make flower baskets will complement your adorable little flower girls perfectly… and you don't even need to be that crafy! All you need is felt fabric, some sewing supplies, ribbons, and a few pearls.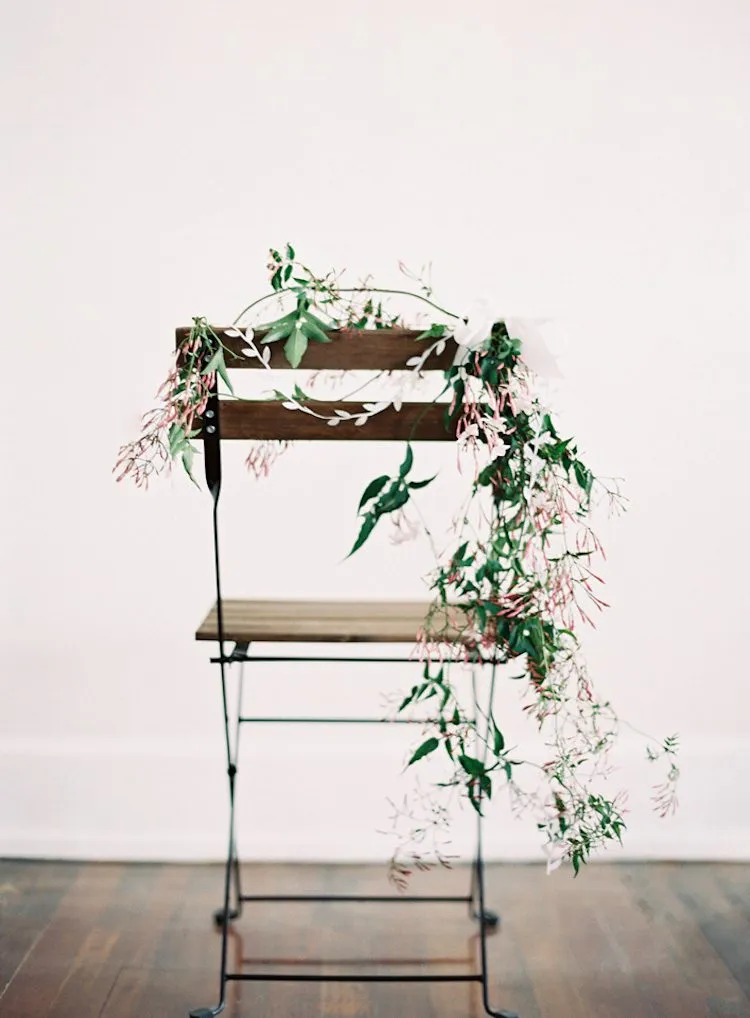 The wedding aisle where you will walk down to meet your groom is without a doubt one of the most important places in the entire venue. These simple vine flowering chairs will lead the way of your special aisle, and will keep your guests awe-struck as they take in the magical moment.
Using only tree branches, faux flowers, plastic flower pots, dry cement, rocks, and some construction materials, you can create a DIY flower arch in one afternoon. This project is a bang for your buck; extremely budget friendly, it can create a magnificent focal point for your wedding, displayed in the backdrop as you exchange your vows with your partner.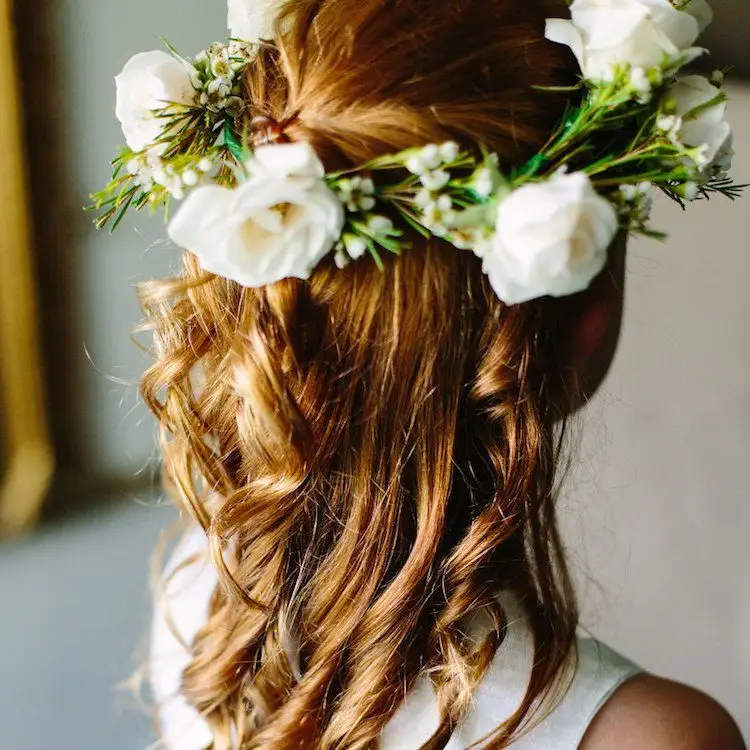 For both boho-lovers and non-boho-lovers alike, these bridesmaid flower crowns will make your team of bridesmaids look angelic. These creative flower crowns can be uniquely created with the perfect kind of flowers to match your wedding theme.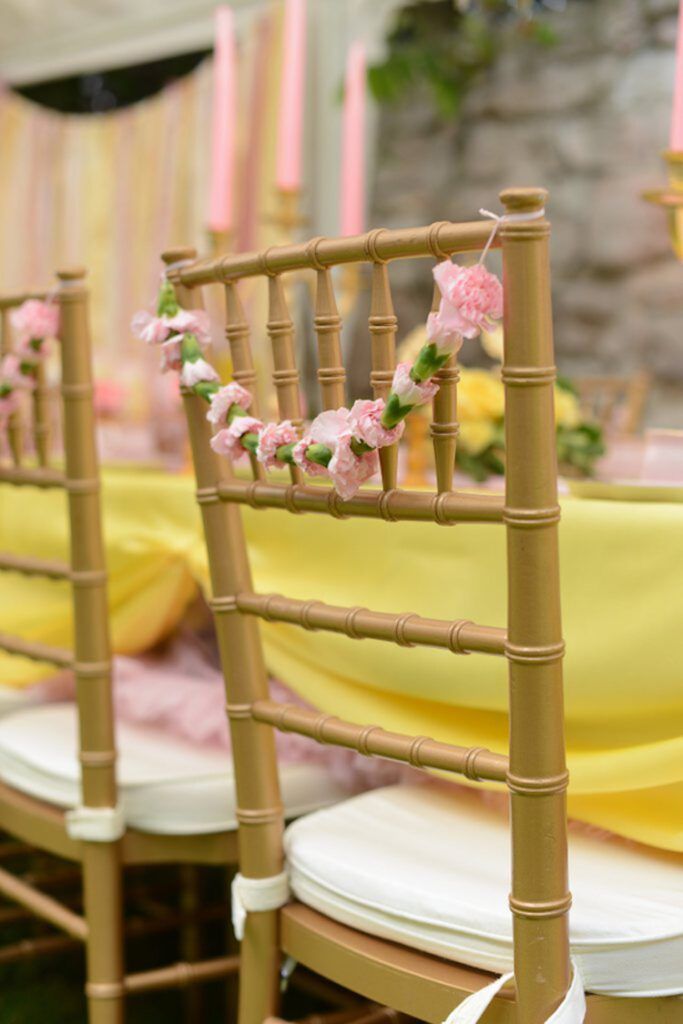 Decorate the backs of chairs with this simple and cheap floral design. Between the white ribbons, beautiful white roses, and vines spiraling up and around the chairs, guests at your wedding will feel like they are absolutely floating in the clouds with this DIY decor.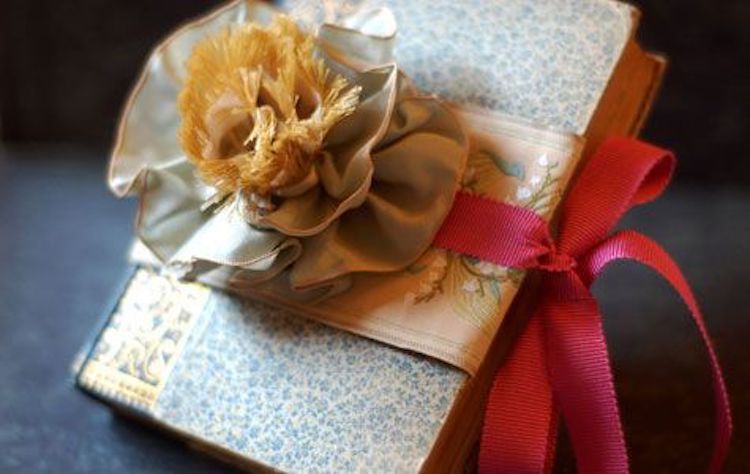 Whether your ring bearer is a young child in the family, or even a beloved pet, the box which will protect your ring as its transported down the aisle is essential. This DIY project creates an adorable little box to protect your sacred ring on your wedding day.
The Dining Room & Creative Food Ideas!

Whether your wedding's theme is whimsical wonderland or cacti of the great southwest deserts – it's a fun idea to pick a theme and name the tables in your dining room according to that theme. These DIY table cards can be given to guests as they enter the dining room, and it will help them find their table and bond with the other guests sitting around them.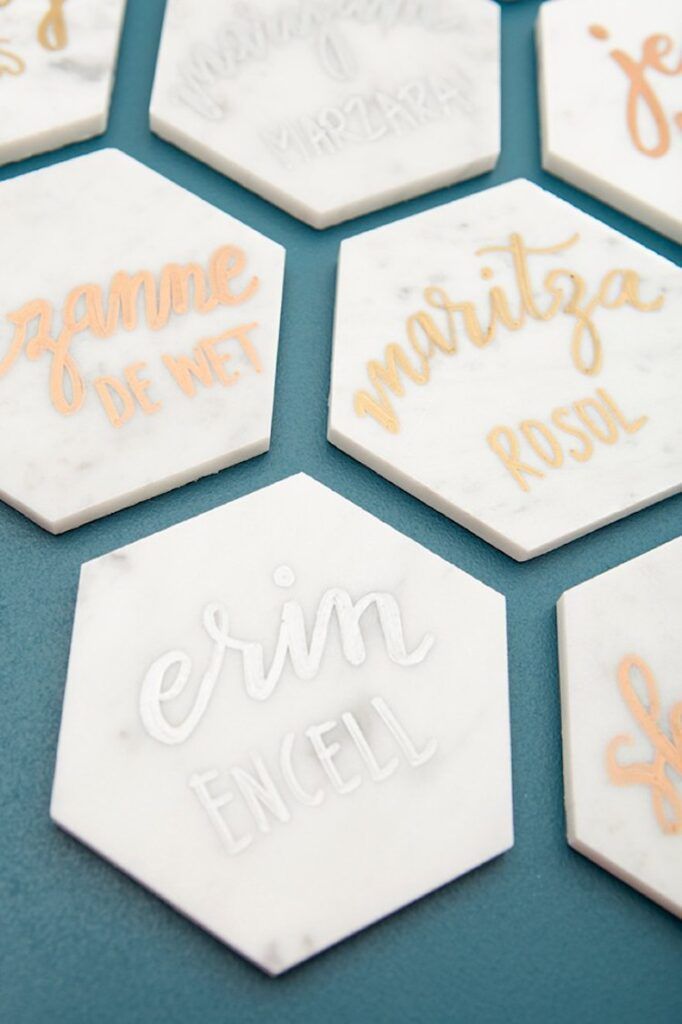 These dinner table place cards are both creative and sophisticated! If you're a lover of the color turquoise, or admire the texture of marble, this DIY project is for you.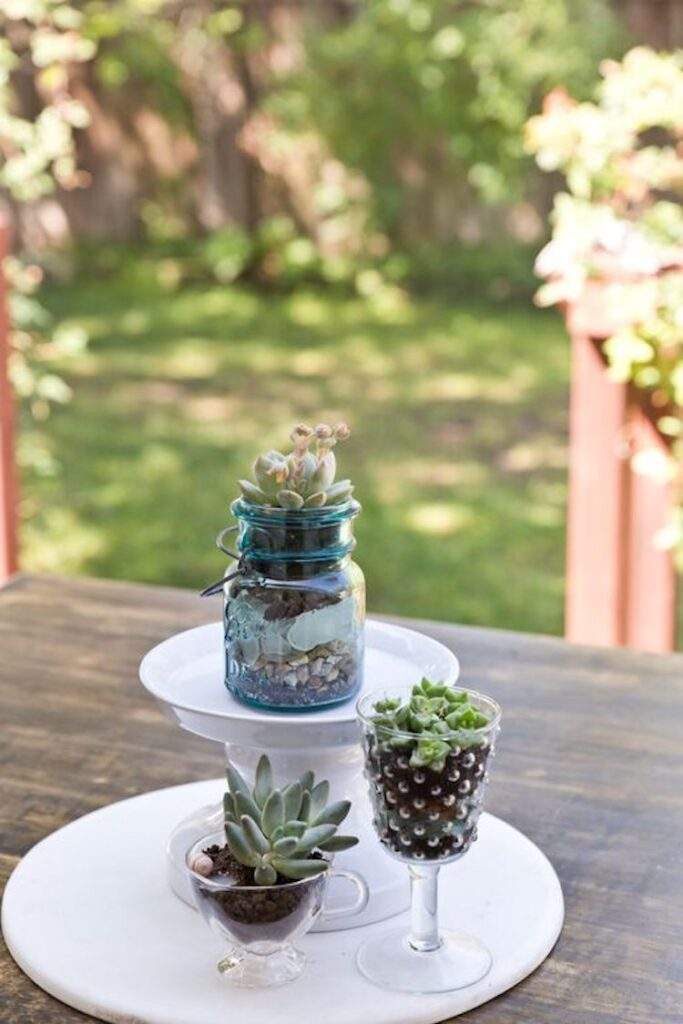 If you're going for a South/West themed wedding, these succulent centerpieces are the perfect piece of decor to set the tone. The simple beauty of a cactus is necessary for any desert-themed wedding, complete with rustic wooden boxes to place them in, and speckled with twinkly candles in between.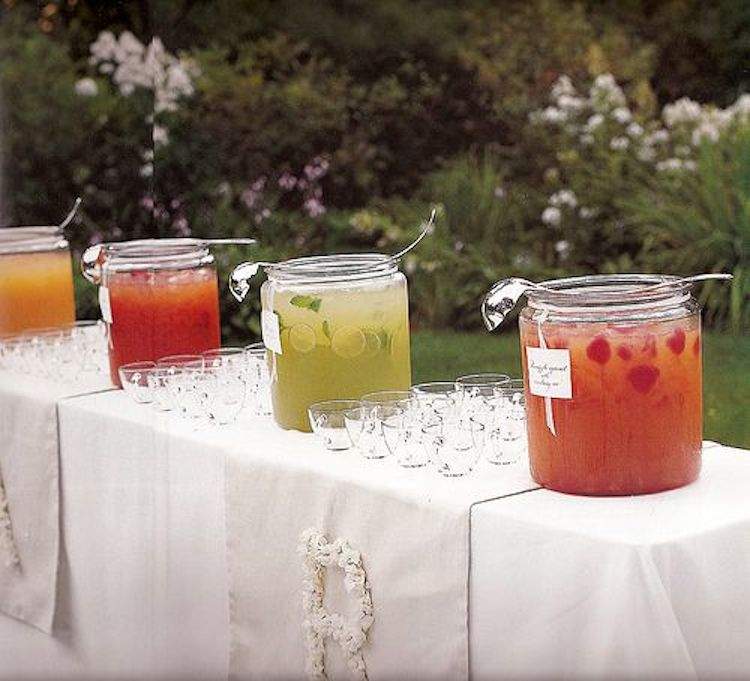 A mix-your-own margarita bar will surely keep your wedding as the talked-about event for ages to come. This legendary idea will surprise guests in the best way possible – don't forget to grab some mini-umbrellas for garnish, and salt for the glass topping! For the children at the party, a similar idea can be executed, but alcohol-free lemonade slushies with different flavors and add-ins.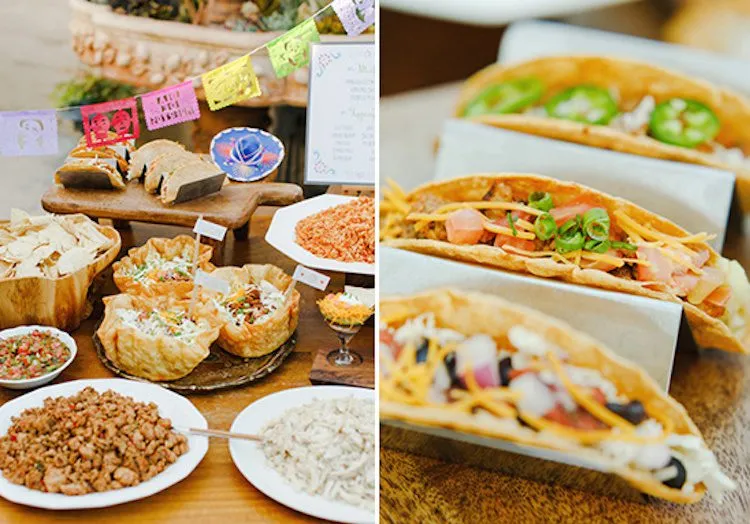 Two words to excite nearly everyone who is planning on attending your wedding: 1) taco & 2) bar. This is a cheap alternative to traditional wedding dining options, but will be sure to create a delicious and memorable experience for everyone. With guacamole and pico de gallo for chip dipping, crispy taco shells, and all the fillings, this DIY food option will leave bellies full and happy.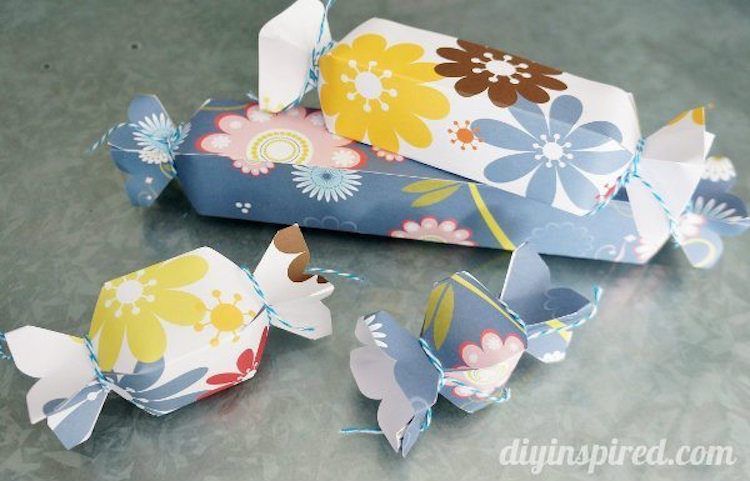 Everyone loves a little candy to finish off a delicious meal. These easy to print and construct wedding favor boxes can be placed at the seats of all guests in the dining hall, and filled with your favorite candy treat.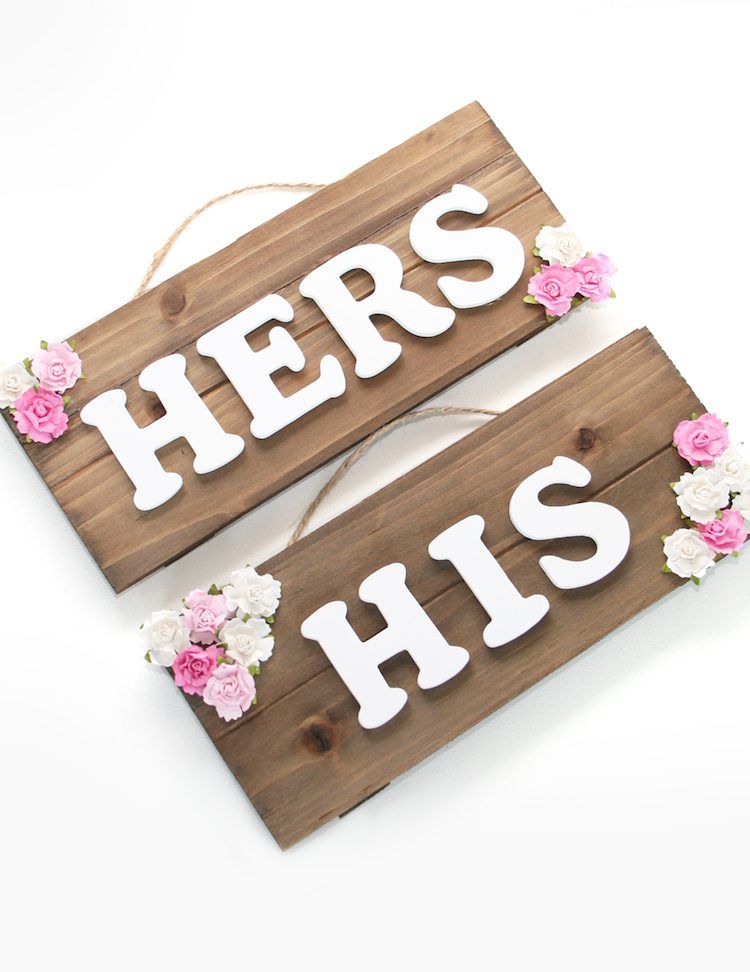 You'll feel like the king and queen of the night with these majestic bride and groom's table chair backings. All you need is some ribbon, a few miniature chalk-boards, and the perfect 2 chairs for your bride and groom personal dinner table!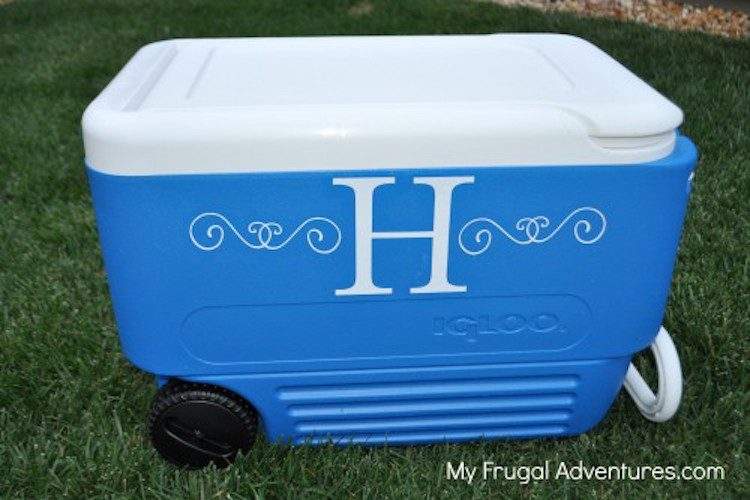 A DIY backyard wedding is not complete without the perfect cooler to hold the drinks! For sailing themed weddings, or anything on the rustic or vintage side, consider these DIY cooler options made from things such as plank boards, recycled boxes, and even a canoe, to keep your drinks chilly!
Special Touches Around the Celebration Venue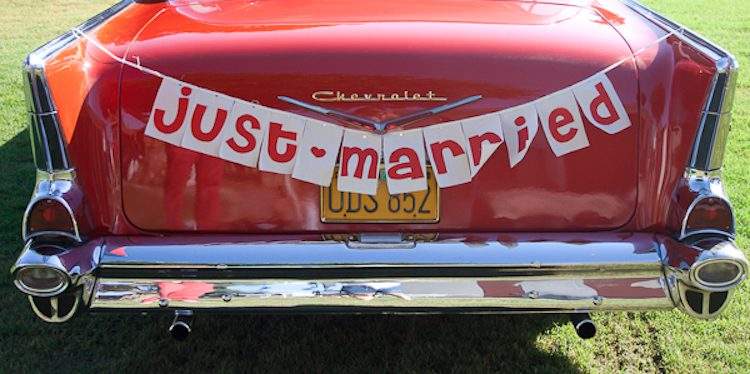 Every wedding needs a "Just Married" focal point sign. Don't bother purchasing one when you can make your own unique rendition to suit your personality and theme!
This eye-catching chandelier will add a whimsical touch to your backyard wedding celebration. Perfect for a night-time wedding, strung down the aisle you will walk down or around the dining area, this unique decoration can be made at home!
A special touch at your wedding could be to honor those family and friends who are there in spirit, but not physical form. Because a wedding is a great time to gather relatives in a large group, it'll be a special commemoration for remembrance and a reminder to love each other every day.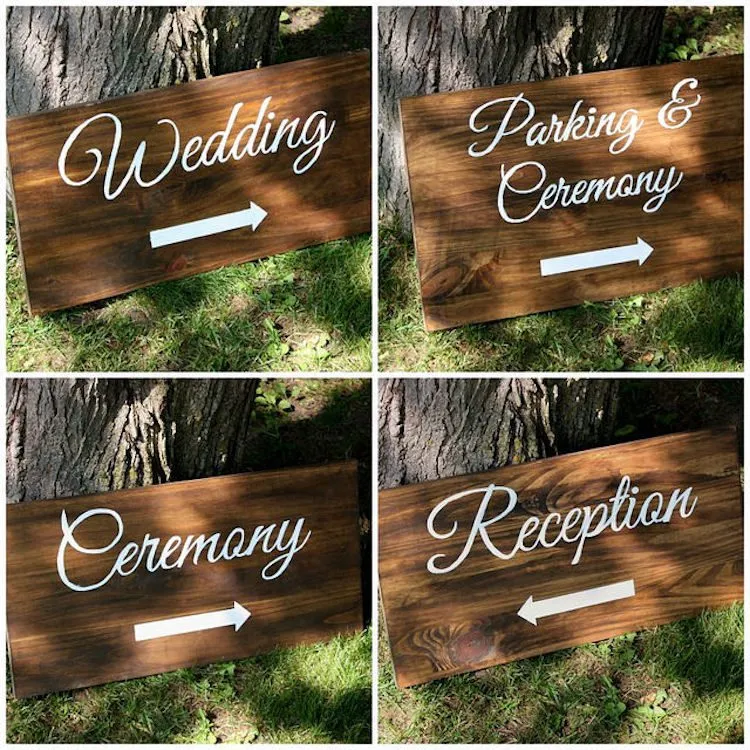 After the wedding ceremony, guests will be eager to get eating and start partying. This DIY "Welcome to the Party" sign will spark excitement in your guests for the fun night ahead!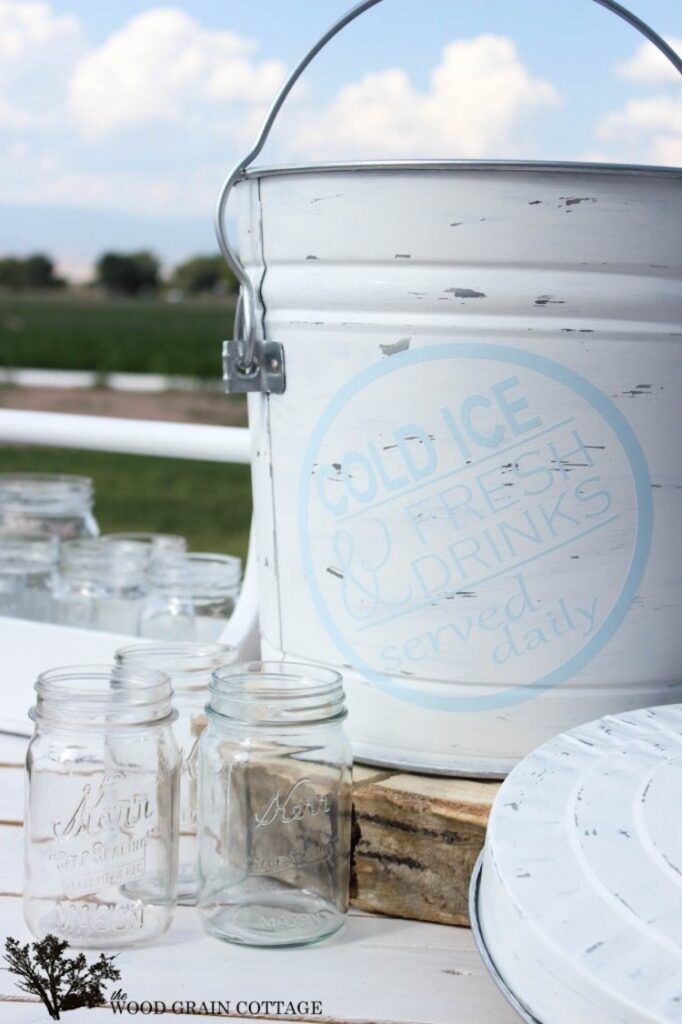 This cute, easy to make ice bucket will be a crowd pleaser at the after party. Don't bother purchasing or renting one if you can easily make it yourself!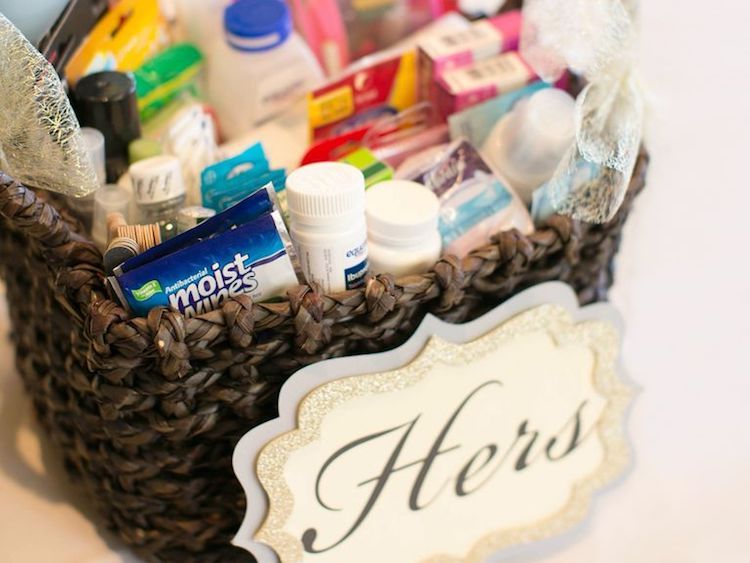 Bathroom baskets show careful consideration for the experience of guests at a wedding. Everyone loves to look jazzed up weddings, and feel like their most attractive self. This bathroom basket contains all of the necessities to keep guests primped up at your party: a comb, lint-roller, deodorant, tampons, lotion, and more.
DIY Entertainment!
Photo Booth & Props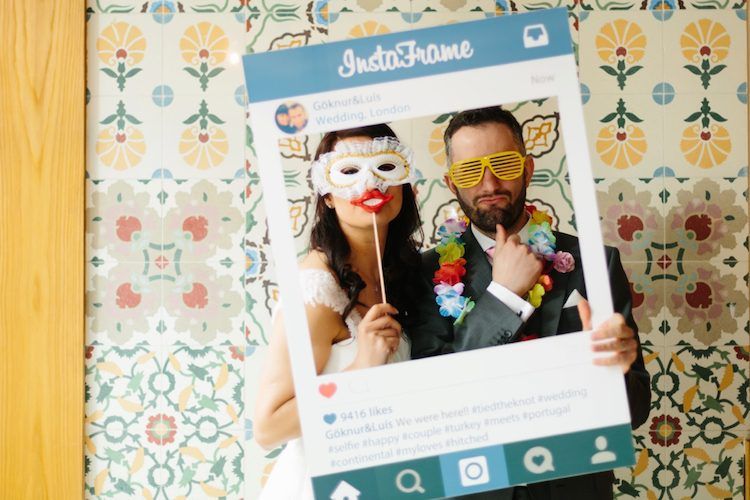 There is nothing funner at a wedding than a silly photo-booth! You can either hire a professional photographer to set this up on the side, or do it yourself… you'll need a section of the venue squared off with a backdrop, some lighting, a person designated to take the photos (or put the camera on timer!), and don't forget silly props to get the whole crowd laughing.
Fill Your Own Candy Bag Buffet!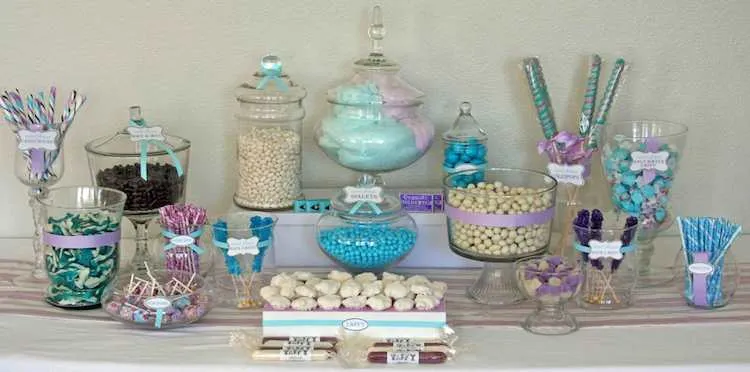 When your wedding guests take a break from dancing, getting a little sugar fix and filling up at the candy bar is the perfect break. This candy bar is a fun piece of entertainment for children and adults alike – who doesn't like feeling as if they're in a candy store with an abundance of options to indulge? All you need are some mason jars with different varieties of candy, some miniature shovels for scooping, and plastic bags for the guests.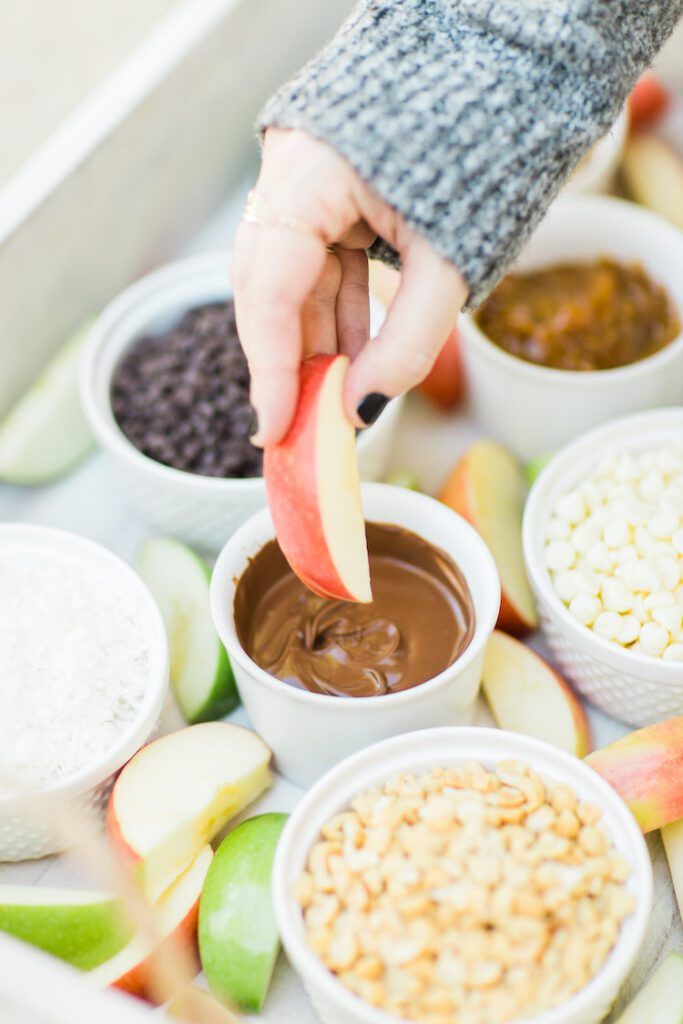 If you're not into candy, but still love the idea of a fun buffet… why not candy apples? This candy apple buffet will have guests giddy to try and make their own flavor to taste!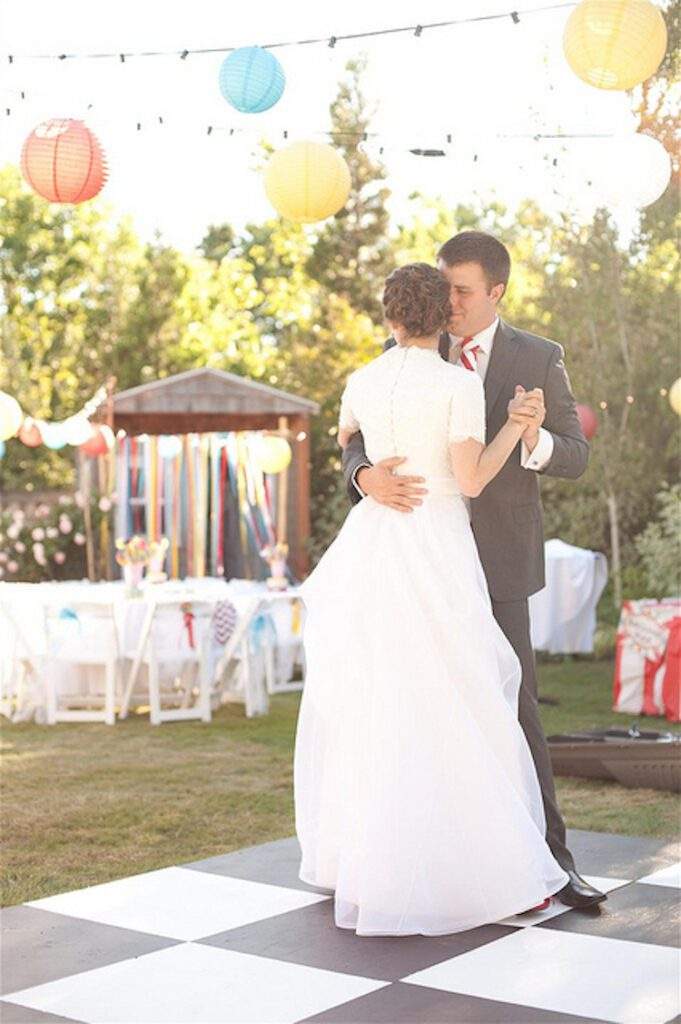 Renting out a dance-floor, or a place to big enough for all of your guests to dance, can get expensive. This DIY project shows you how to build your own dance floor instead. It is a cheap alternative to renting one out from a wedding venue, and will keep your guests partying for as long as you want!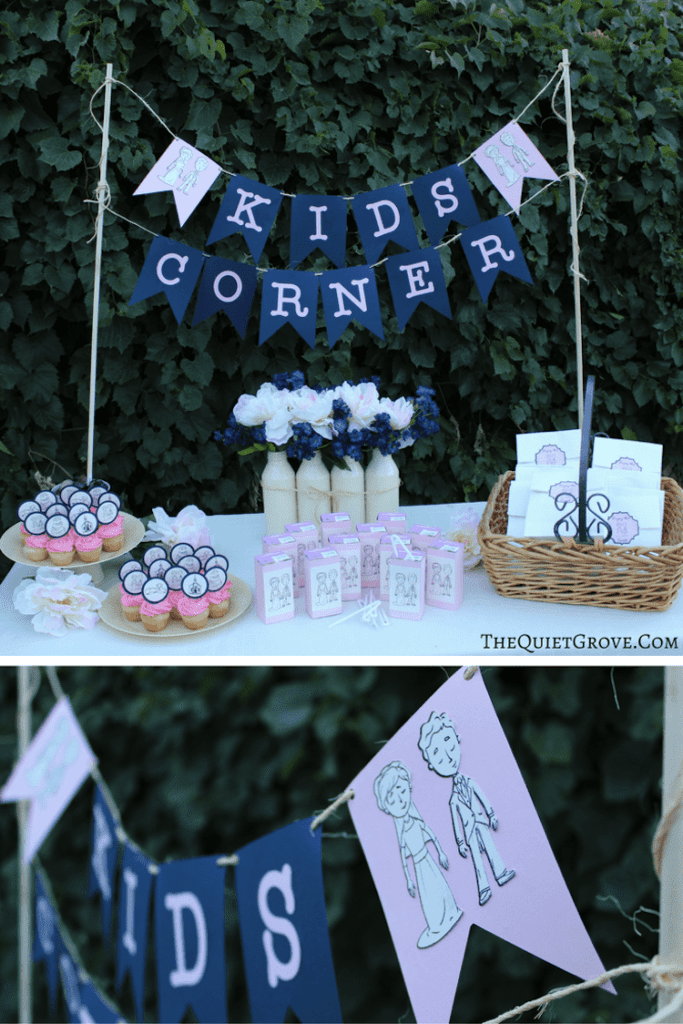 If you decide to invite the little ones to the wedding to, it's important to keep them entertained while their parents enjoy themselves. The "Kids Corner" is a DIY collection of everything ranging from coloring books, to bubbles, to scavenger hunts.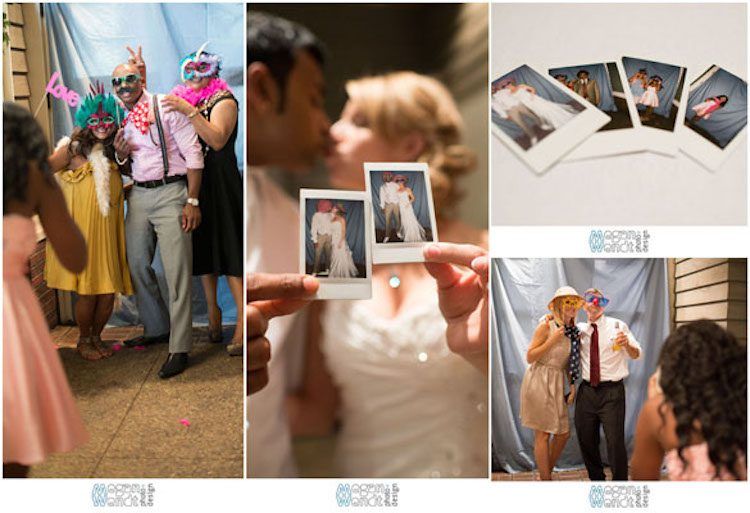 Designate a part of your wedding venue for the Polaroid camera to sit, and a section of the wall for people to instantly take photos, write a message to the newly married couple, and create a beautiful memory wall. You can hold onto these memories for a life time.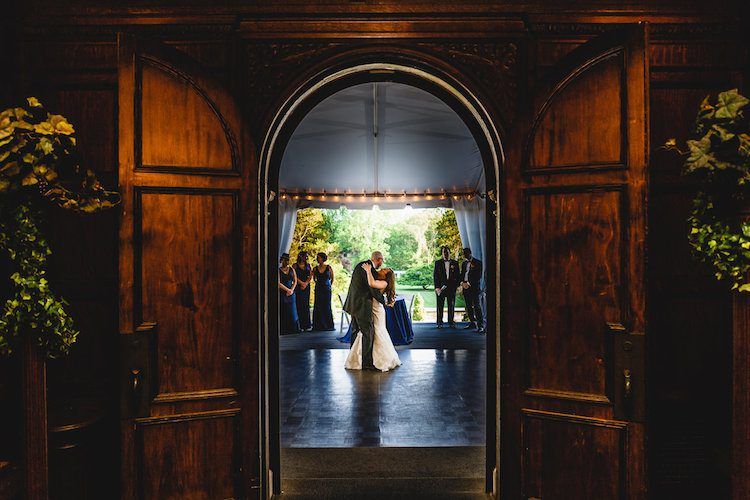 Although it is not a true "DIY project", a great way to save money on your wedding is to DIY your own dance choreography! This step-by-step instructions will help you and your future husband create a memorable first dance, as well as impress all of your family and friends, on your big day.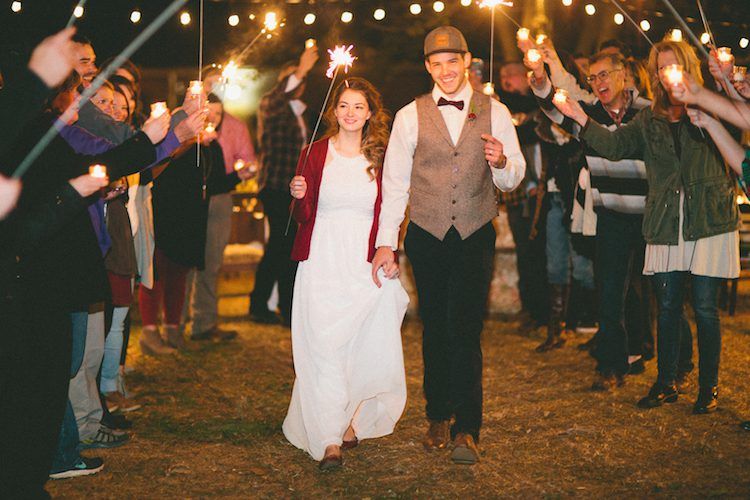 As you and your new husband are making a break for it and heading for the getaway car, it will be impossible for your guests to forget any of these ideas for the perfect send-off.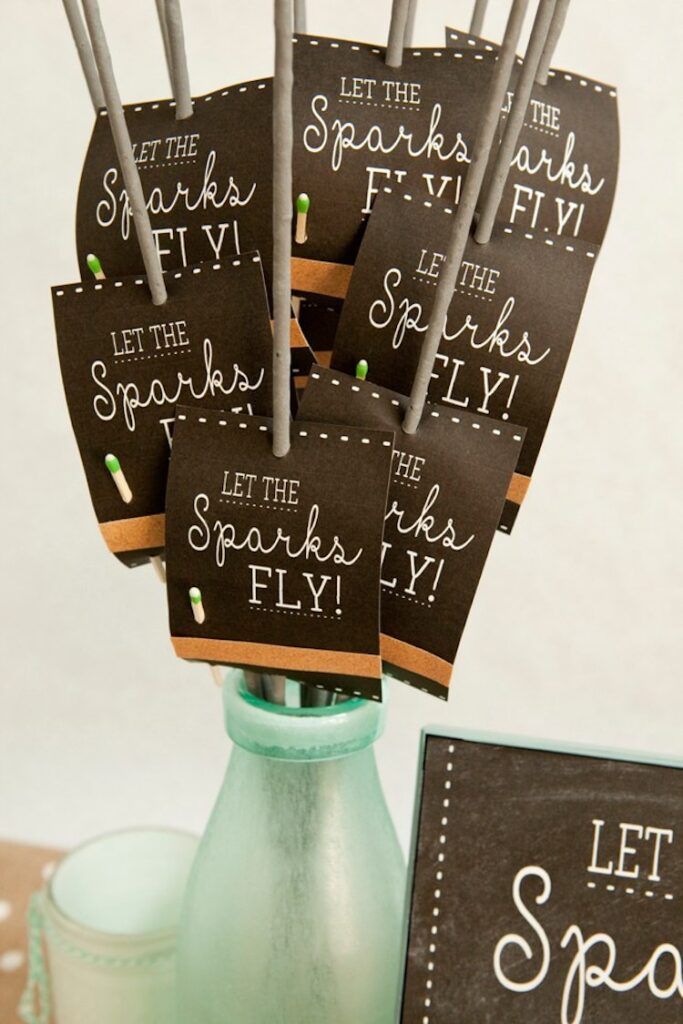 If you like this from above ideas, sparklers make a romantic scene for your great wedding getaway. These DIY sparkler holders can be placed at the tables of the guests (with lighters nearby) for them to light off at the very end of the night. It'll conclude your dream wedding to remember for a lifetime.
There you have it! 40 of the most creative, do-it-yourself wedding ideas for your upcoming big day. This comprehensive list will help guide you through the wedding preparation process in a stress-free and budget-friendly way. With enough time, patience, and dedication, you can curate the wedding of your dreams, complete with decorations which show off your own personal style and personality quirks. Remember, you don't have to do every DIY project on this list. Scroll through and figure out which ones stand out the most to you and align with your personality, then start small. Start with just one, then build from there. You have time, and it's up to you to do it to create your special day.
[amazon box="B00Y81RDPW,B01LZM9RKR,B00RV42XTO,B00WU480BA,B01HM4DU2Q,B078YKP416,B00UHUJDAG,B00HSO64K6,B00HSK2GHK,B076KK8RB2,B0762M2TW2,B0009XB3VI,B00TR73OCS" template="table"]