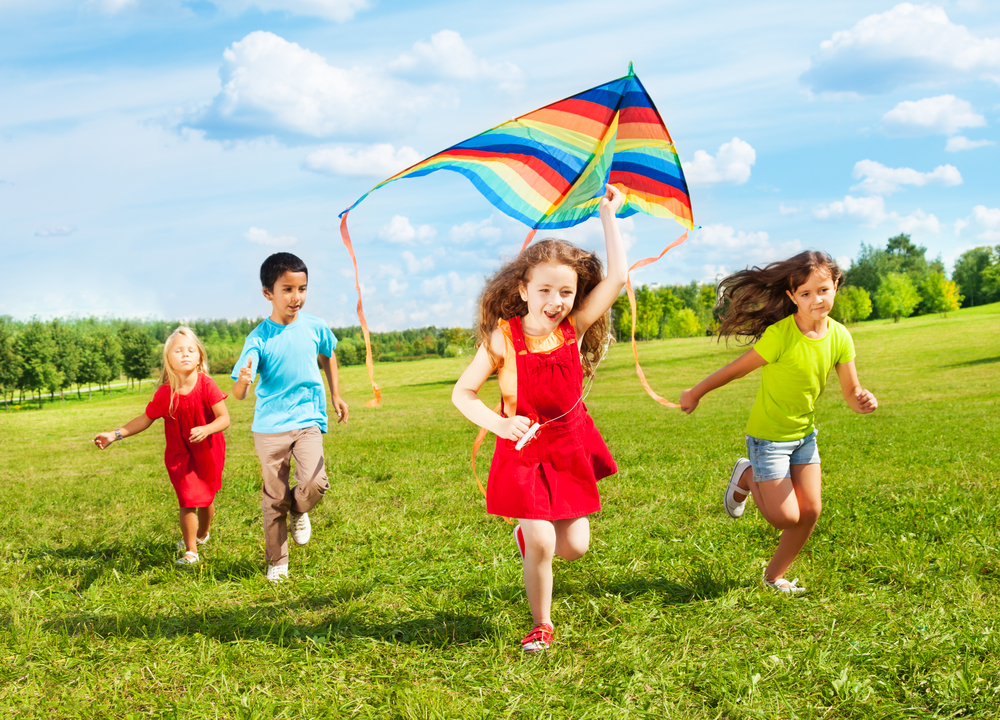 Summer is an incredibly exciting and magical time of the year. Not only is the weather conducive to being outside and having fun, but kids don't have strict schedules. They don't have to get up and go to school, and they don't have homework. As a parent, you may view this as both a good thing and a bad thing and may be looking for summer activities for kids.
Summer Activities for Kids
There are a variety of different summer activities for kids for you to consider. Some cost, while others are free. The goal is that everyone has a great time and creates some memories. If you're looking for some ideas on what to do with your kids over the summer, check out the list below.
1. Send Them to Camp
This is one of the most traditional activities around. You may have even gone to summer camp when you were a child. It's a good way for your kids to meet new friends, learn skills, and have fun. There are so many camps to choose from, including music, nature, religious, and science camps, among others. No matter which one you choose, it will offer your child something exciting to do—and they may learn something during the process.
Many camps are geared toward older children, but you may be able to find day camps for younger children to attend. This might include excursions around town or storytimes at the library. If you have an art museum close, they might offer a class for younger kids to participate in.
To find the right camp for your child, consider doing a search online. This will allow you to see what's available locally and how much it will cost. There may be some free ones, including afternoon camps at the local library or through a church.
2. Send Them to Grandma's
This can be just like camp, but it will probably cost you a lot less. Whether the grandparents live in the same town or a distance away, this can be a great way for your kids to bond with their family and have a lot of fun. Again, this is something that can be done for an afternoon, a day, or even longer. You get to decide how much time your kids spend with their grandparents.
3. Explore the Backyard
When it comes to summer activities for kids, you don't have to send them to camp or spend a lot of money. You can go into the backyard and for enjoyment. You might consider looking for how many different types of insects you can find or talking about the difference between trees and shrubs.
If your backyard isn't very exciting, take the activity to the park. There will be more areas to explore, which means checking out new things. You can even have a contest to see who can spot the most bugs or different types of plants. This is an activity that can be done with kids of all ages.
No products found.
4. Plant a Garden
While you are spending time outside, you can plant a garden with your kids. This will help them see and understand where certain foods come from. It can also be a lot of fun for them to dig in the dirt and plant the seeds. They can then watch the plants grow and learn how to take care of them. This can include having them water the garden and remove the weeds. Even young children can help with some of these tasks, so this is another activity that can appeal to various ages.
When the plants reach maturity, they can help you harvest the crops. They'll feel a sense of accomplishment and pride in knowing that they contributed food to the table. It's also a process that will last several months, so they'll have to stay engaged.
No products found.
5. Camp in the Backyard
Setting up a tent in the backyard can be a great way to experience nature without venturing too far from home. Depending on the type of backyard you have, you can even set up a fire pit to roast marshmallows or make s'mores. This is a great way to get outside and have some fun but still have the comforts of home close by.
No products found.
6. Camp in Nature
If you are so inclined, you can also take your camping trip into nature. Whether you use a tent or have a camper, this can be a great and inexpensive way to create memories with your family. While you are hanging out, you can go fishing, swimming, or hiking. You can be gone for a weekend or longer. How long you stay out will depend on your supplies and how much fun you are having.
No products found.
7. Go for a Hike
This is an activity that can be done in a variety of different places. You can hike around your neighborhood, the local park, or in nature. How far you go will depend on personal preference. Along the way, take in the sights and see how many different things you can find. If you stay in the neighborhood, consider counting how many dogs you can see. You can also look for birds and other animals.
If you go to the park, you can look for people on bikes, people with strollers, or people having a picnic—use your imagination! If you decide to head into nature, see if you can spot any animals or specific plants.
8. Decorate the Sidewalk
Sidewalk chalk is a lot of fun for kids to use, so spend some time this summer decorating your driveway and the sidewalk in front of your house. For younger kids, have them draw pictures of things that make them happy, and for older children, have them write kind and positive things so that when people walk by, they can read them and smile.
No products found.
9. Visit Your Local Library
Take a trip to your local library and let the kids borrow some books. This is a great way to encourage them to read over the summer. If the library offers a storytime, go. Reading is something that kids of all ages can enjoy, and it's a summer activity for kids that doesn't cost.
10. Go to a Museum
If you have a museum in town, then you won't have to travel far to check out the displays. If you don't, make a day trip to wherever the museum is. This can be an excellent way to learn something new and check out some cool facts and information. It will also get everyone out of the house for some entertainment.
11. Create a Water Park in Your Backyard
Summer and swimming are two things that go hand in hand, but getting to a water park or a recreational center could be challenging or expensive. However, if you create a water park in your backyard, you can still have a lot of fun and cool off when the days get hot.
Some of the things you can incorporate into your backyard water park include a wading pool, a slip and slide, different types of sprinklers to run through, and a slide. Many of these items can be found for a reasonable price at retail stores, and they come in different sizes and depths so that children of all ages can have fun.
No products found.
12. Have a Water Fight
If setting up a backyard water park sounds too involved, then consider having a water fight. You can get a variety of squirt guns from retail stores or online. This activity will still allow you to get wet and cool off, but it won't take as long or as much work to create.
No products found.
13. Go to the Zoo
When it comes to summer activities for kids, one of the best things to do is head to the zoo. This will give them a chance to check out a variety of different animals and get some fresh air. It's a good idea to go early in the summer before it gets too hot. Otherwise, the animals may not be out. However, no matter when you go, this can still be an enjoyable and memorable summer activity to do with your kids.
14. Play Games at Night
One of the best things about summer is that the days last longer, and kids don't have to get up early in the morning. This often means that they are able to stay up later. Since it can be cooler at night, consider playing some games in the dark. One of the best is hide and seek. For this, you don't need lights.
Some other games you can consider, but will need lights to play, include flag football or tag. Both of these can be a way for the whole family to get involved.
No products found.
Conclusion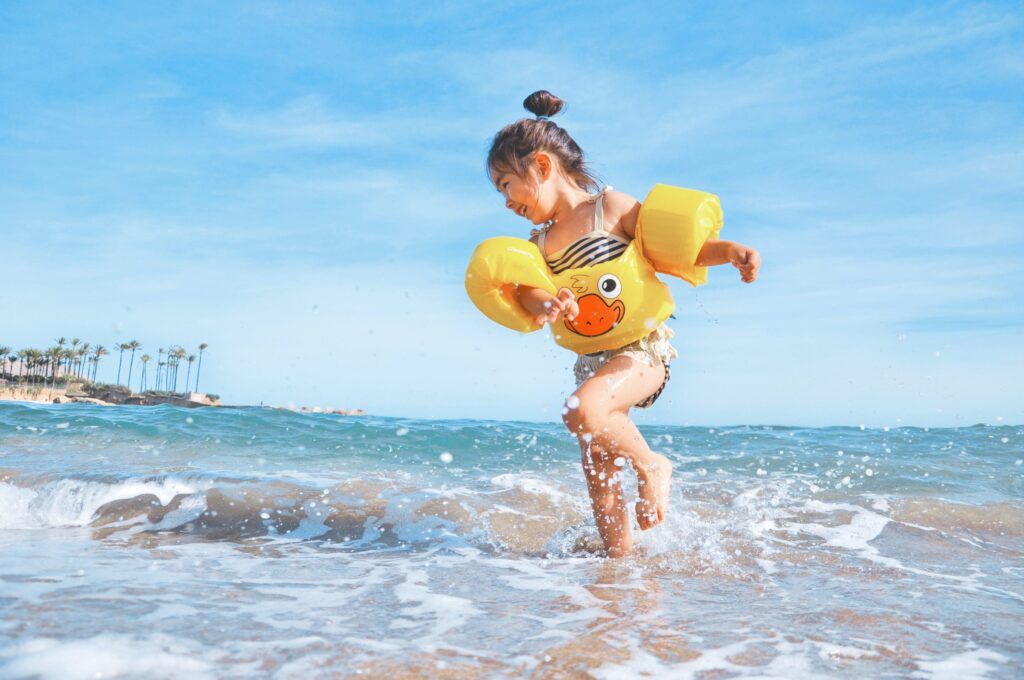 There are so many things to enjoy about summer, and having summer activities for kids can reduce the chances of them getting bored. It is also a great way to create memories and have some adventures as a family.
Last update on 2023-06-07 at 14:37 / Affiliate links / Images from Amazon Product Advertising API