Finding kitchen stand mixers can save you time and energy whether you are an experienced baker or just starting your culinary craft. The most important factor in choosing your next mixer is quality vs. usage.
Once you decide on your overall needs, you can then determine quality. Factors that regulate quality are accessories, material, motor power, and size. Plastic parts won't last as long as metal ones, this includes the gears, body, and attachments. So, pay close attention to the quality of your mixer's build.
Power and size usually go hand-in-hand. Too much power and not enough space can lead to over-heating, but too much space may not fit in your kitchen or on your counter-top. Attachments depend on your use as well. Do you plan on kneading dough or mixing simple cake batter?
Do you make one batch at a time or do you have the need to make several at a time? Most mixers come with several attachments, but the quality, functionality, and bowl size can differ. Finally, look into warranty information as motors can fail and plastic parts can break.
Begin by browsing some of the top 8 stand mixers that have been reviewed and broken down. I've included a brief description of each product and, after reading some reviews, the pros, and cons of the appliance. Enjoy and happy mixing!
7. Sunbeam FPSBHS0301 250-Watt 5-Speed Hand and Stand Mixer
This mixer accomplishes your baking needs both big and small. The included 3-quart stainless steel bowl provides an easy way to mix large batches of doughs and batters.
With a click of a button turn your appliance into a hand mixer for smaller bowls or to use on multiple projects. Tackle tough batter with a dough hook, 250-watt motor with 5 speeds, and a power booster.
Pros:
You can easily switch from a mixer to a hand mixer.
It includes a stainless-steel bowl and dough hook.
The power boost button helps you get through thick, tough doughs.
Cons:
The plastic parts are fragile and can break if used often.
The beaters do not reach the bottom of the bowl unless the hand mixer is used.
6. Gourmia EP600 6-Quart, Planetary Action Stand Mixer
The versatile design of this mixer includes a splash guard to keep your mixtures in the included 6-quart stainless steel bowl. Apply 3 of the available non-stick attachments for whipping, mixing, and kneading to the 650- to a 1000-watt motor with 4-speed settings.
Easily change attachments or add ingredients with a twist of a knob to tilt the mixer's head. Get started on making delicious recipes with a complimentary recipe guide.
Pros:
Suction cups are located on the bottom of the device to prevent sliding.
It includes three attachments with a nonstick guard applied.
The splash cover makes for easy additions and cleans up.
Cons:
The high-powered motor can burn out.
The plastic material parts are not durable.
5. CHEFTRONIC Stand Mixers SM-986 120V/650W 5.5qt Bowl
Have peace of mind with this 650-watt lightweight mixer. The mixer comes with a handful of accessories such as a splash guard with a spout, 4 attachments for hooking dough, whipping cream, smoothing butter, and mashing potatoes.
Change attachments with ease using the tilted head to keep your cooking moving. Ensure longevity with an automatic overheating shut-off function and a 2-year manufacturer warranty.
Pros:
It switches speed swiftly and easily.
Its lightweight and safely-made design provide ease and longevity.
It includes 4 high-quality metal attachments.
Cons:
The splash guard can be difficult to remove.
It has a loud motor.
4. Litchi 5.3 Quart Stand Mixer, 6 Speed Tilt-Head Stand Mixer with Blender, Sausage Stuffer, Pasta Dies
Become the chef that you always dreamed of with this multi-tasking mixer that also includes a blender, meat grinder, and pasta maker. The device includes all your attachments as well from a 5.3-quart bowl, 4 mixing attachments, 6 various pasta molds, a sausage stuffer and two meat grinders. All accessories including the splash guard are dishwasher safe. A 30-day money-back guarantee and a 2-year warranty are included.
Pros:
The attachments reach the bottom of the bowl to mix all ingredients.
The motor is powerful yet quiet.
The bowl includes a handle for extra stability and mobility.
Cons:
It doesn't work well for small quantities.
It includes some plastic parts that cannot handle heavy use.
3. Cuisinart SM-55BK 5-1/2-Quart 12-Speed Stand Mixer
Use this versatile high-speed, 800-watt kitchen mixer to accommodate all your mixing needs with additional blender, grinder, and juicer power hubs (additions not included).
The 12-speeds, an added fold setting for lower-powering capacities, and a 15-minute timer makes your job even easier. It comes with 3 attachments, a 5.5-quart stainless-steel bowl, and a splash guard. The metal-casted body and tilted neck that bends at the base make this mixer durable and reliable. Just in case, it comes with a 3-year appliance warranty and a 5-year motor warranty.
Pros:
The metal structure provides durability.
A timer set button can be used for precise convenient mixing.
A fold setting can be applied for a perfect blending speed.
Cons:
The motor cannot handle large batches.
It is unable to whip small amounts.
2. Sunbeam Heritage Series Stand Mixer
Don't miss a spot with this 350-watt mixer with a rotating off-centered 4.6-quart stainless steel bowl. Perfect for small yet tough mixing jobs, this mixer has 12 speeds that adjust the motor, bowl, and attachment to provide perfect mixing unity.
The durable metal body and non-stick stand offer complete support and stability. It includes 2 chrome beaters and 2 dough hooks that are dishwasher safe. You can rest assured with a 2-year warranty.
Pros:
The rotating off-center bowl provides optimal coverage for blending.
It is lightweight and durable, so it is easy to move and lasts long.
There is a large and small bowl size setting.
Cons:
The bowl can be unstable and needs to be watched constantly or adjusted.
Splashing batter is an issue since a splash guard is not included.
1. KitchenAid KP26M1XIC 6 Qt. Professional 600 Series Bowl-Lift Stand Mixer
The top mixer to beat is always the KitchenAid, and this one proves itself. This 575-watt mixer with an innovative lifted 6-quart stainless steel bowl provides stability and coverage with a 67-point mixing capability.
The handled bowl, pouring shield, and 3 attachments are all dishwasher safe. It has 12 available attachments from pasta makers to cheese shredders that connect to a powered hub on top of the appliance. It's available in over 10 colors and designs with a 1-year warranty included.
Pros:
It has durable metal gears and a cast body that prolongs its use.
The adjustable lever ensures that attachments reach the bottom of the bowl and mixture.
The elongated pouring spout helps prevent spillage.
Cons:
It is heavy and bulky to move and store.
It does not include flex edge beater attachment which helps scrape the sides of the bowl.
Which Stand Mixer Should You Buy?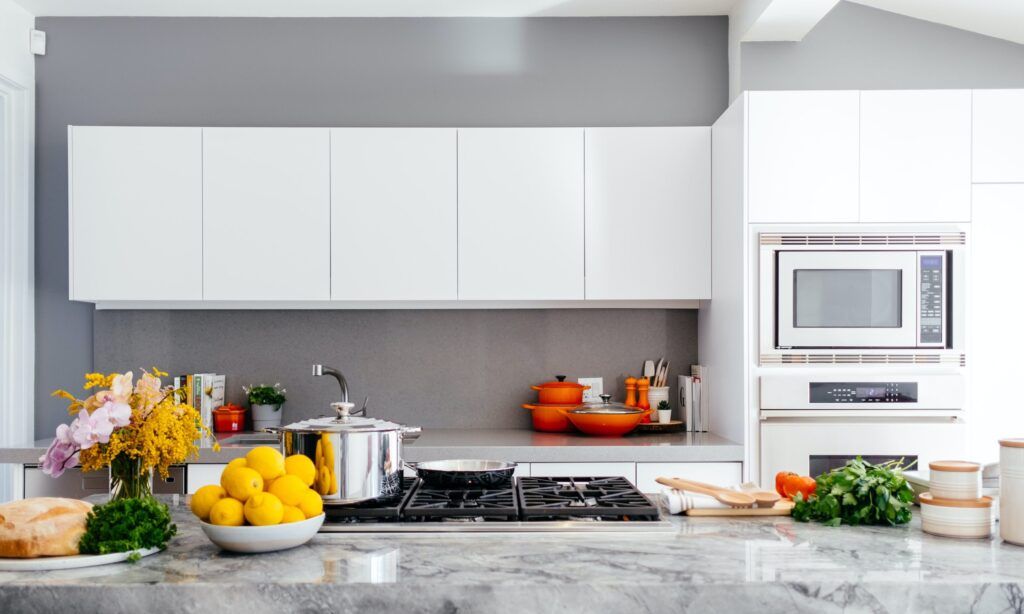 After reviewing each of the top seven mixers, it is clear that the higher the price tag the better the quality. I like to find a medium between my budget and the quality needed since most items are hard to distinguish at a glance.
That is because most products include some of the same features such as the splash guard and stainless-steel bowl plus beater attachments. The difference is in the material they are made of and the number of attachments it provides. Including the body of the appliance, plastic attachments are a big no for me. If I am using the machine regularly then I want metal as much as possible.
Another big difference between these products is motor speed and reliability. After reading many reviews on each product, motor failure is one of the main issues. This is why I find that the CHEFTRONIC Mixer SM-986 120V/650W 5.5qt Bowl that includes an emergency power shut-off and metal attachments to be a top mixer. It is perfect for routine use and is lightweight to store and move easily.
If you aren't a professional baker and want a moderate kitchen mixer, this one seems perfect.
Take a look at all the mixer options closely to determine your price range and scope of use. Compare your favorite mixers and make a pro and con list of your own that best suits your needs.
Last update on 2023-12-01 at 18:23 / Affiliate links / Images from Amazon Product Advertising API