I can't believe it's already 2016!  I haven't blogged much this year yet, but you know you're a blogger when you are creating Valentine's Day decor before the Christmas tree is even put away!   My husband and daughter looked at me like I was crazy as I was photographing my Love Sign.  When it comes to Valentine's Decor, I'm always looking for decor that is typical home decor, with a red or pink or "girlie" flare.  This Love Sign is so easy to make and it's something that you could even keep up after the holiday of love.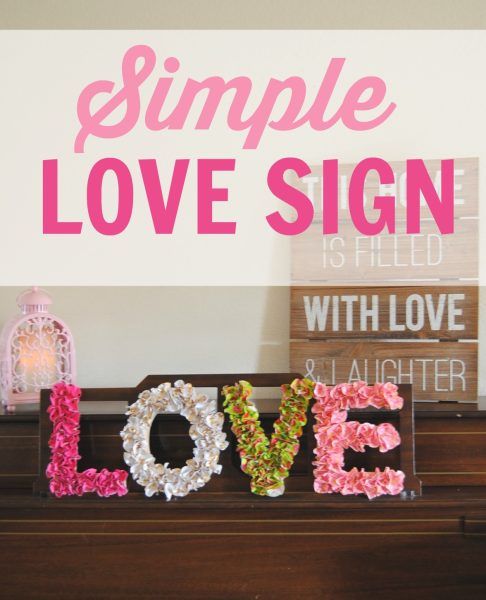 To make a Love Sign you'll need:
Wood Letters (Target, Hobby Lobby, or Michaels all have them)
Patterned Tissue paper
2″ Circle Paper Punch
Hot Glue Gun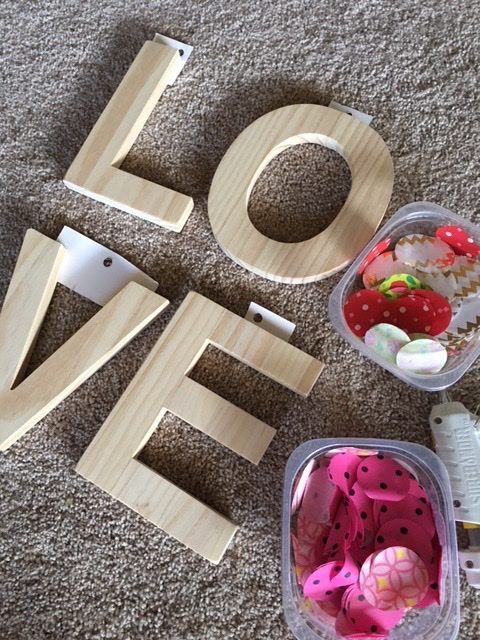 First, use a 2″ paper puncher and cut out four different patterns of circles. I found this fun mixed pack of tissue paper at Target – but it was in the craft aisle.   I did my circle punching while watching Netflix.  Just a punchin' away.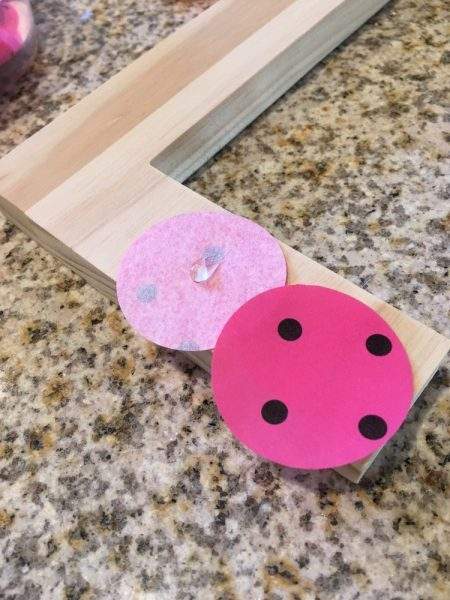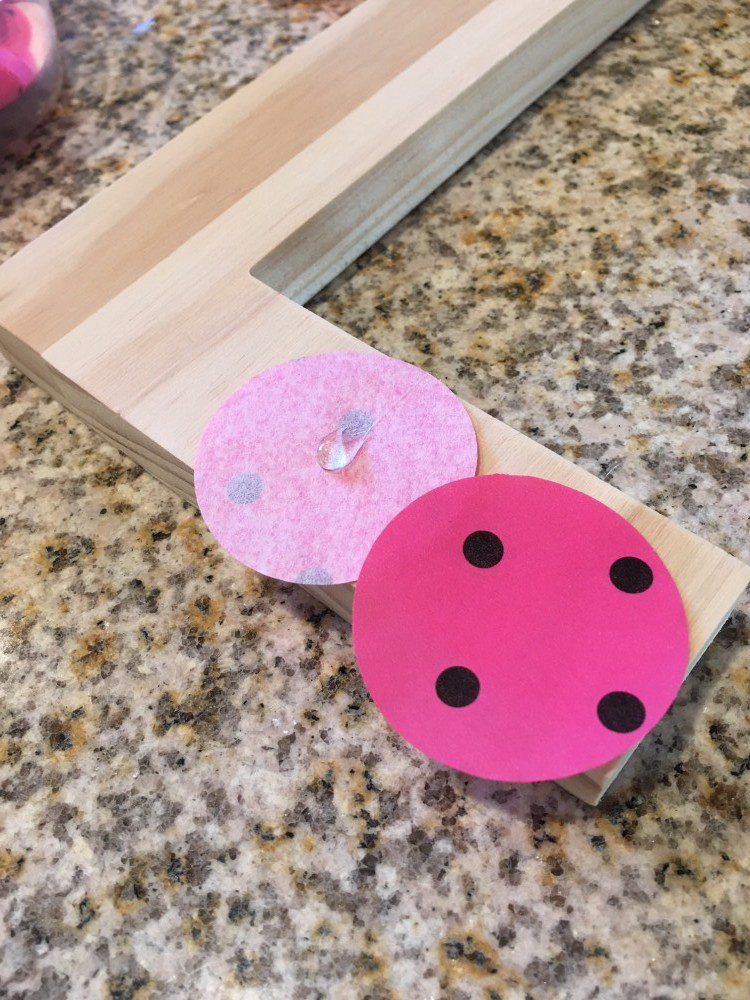 Then, you'll need to attach the two circles together, wrong sides together.  Just a little dab of hot glue will do the trick.  Once the circles are together, wrap the circle up over a finger-tip.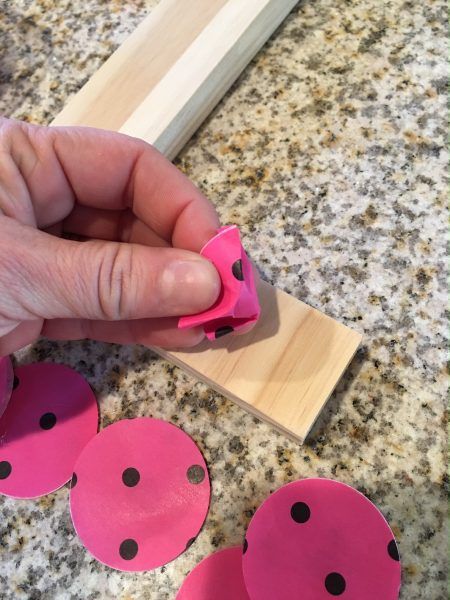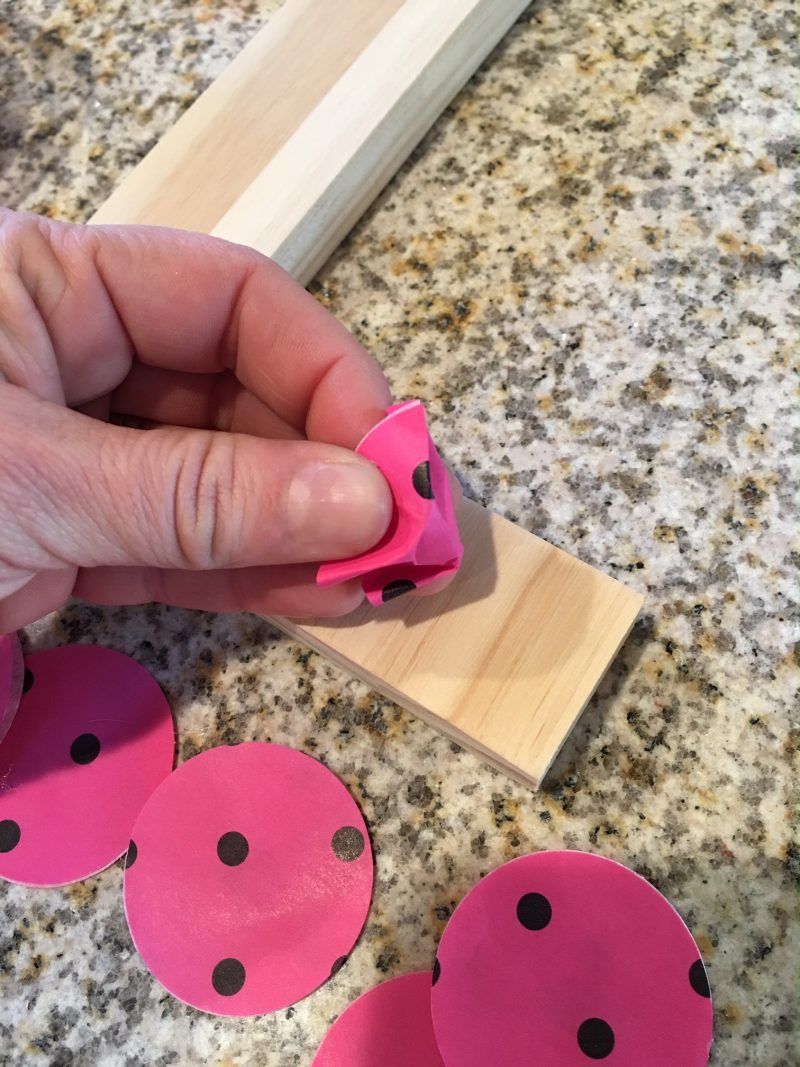 Place a dab of hot glue on the tip and press it onto the wooden letter.  Keep up the "dab and press" until the letter is full and goofy with fun patterns!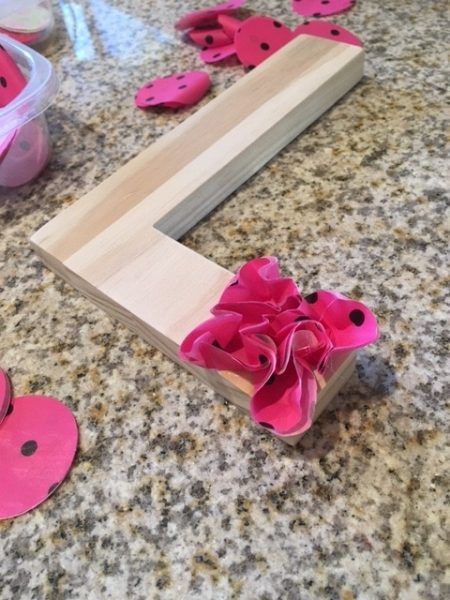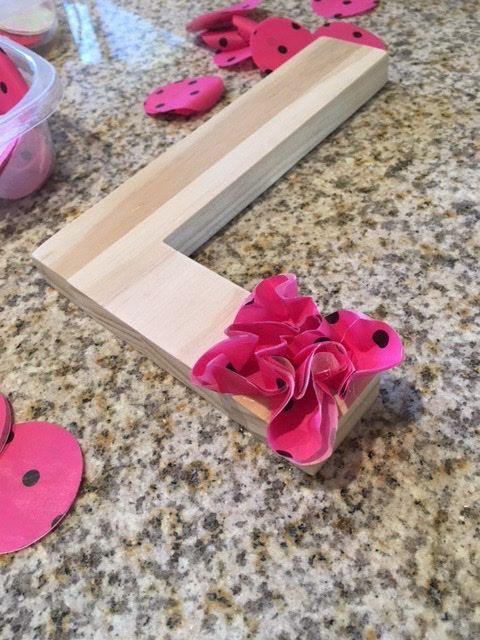 It took about 15 minutes per letter (once the circles were already cut out.)  I even had a 5 year old happy to help, so it's a craft/decor project the entire family can help with.  My girl even pointed out gaps where I needed to add additional tissue!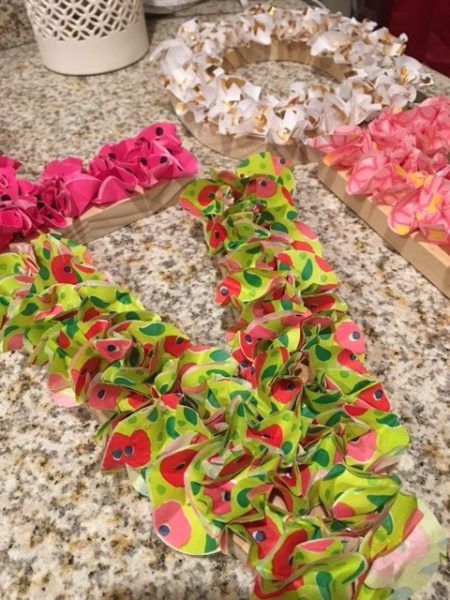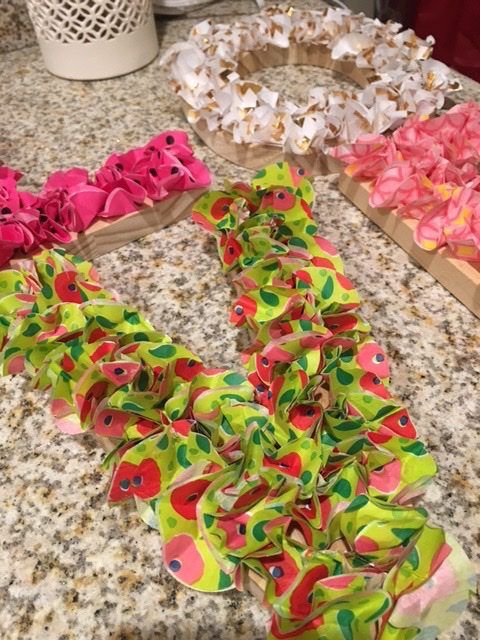 Use with a fun flower arrangement on the mantle or hang them on the front door for "love season" – so many ways to decorate with this Love Sign!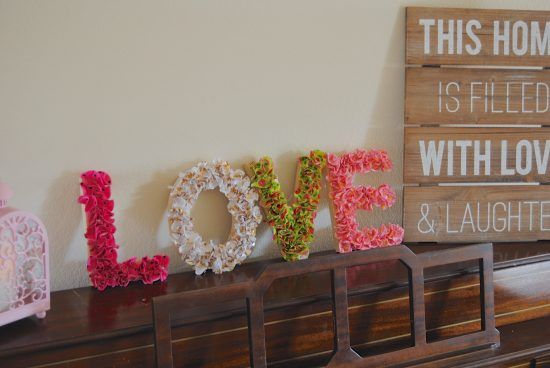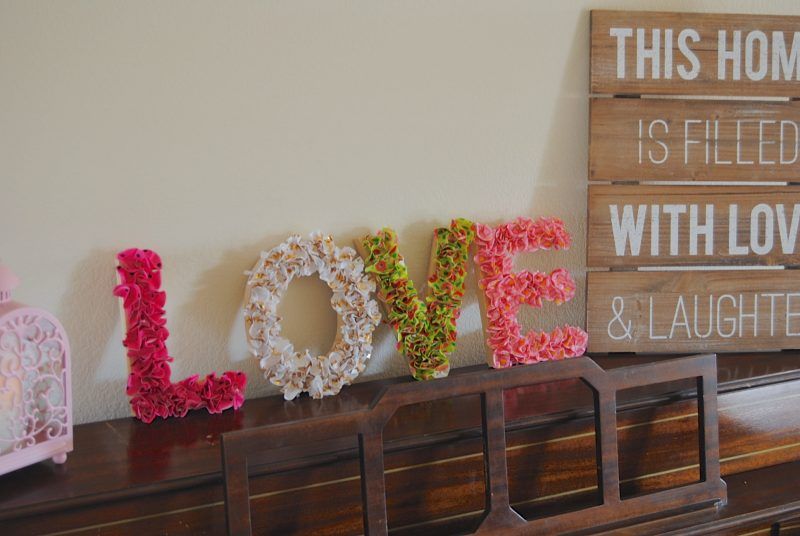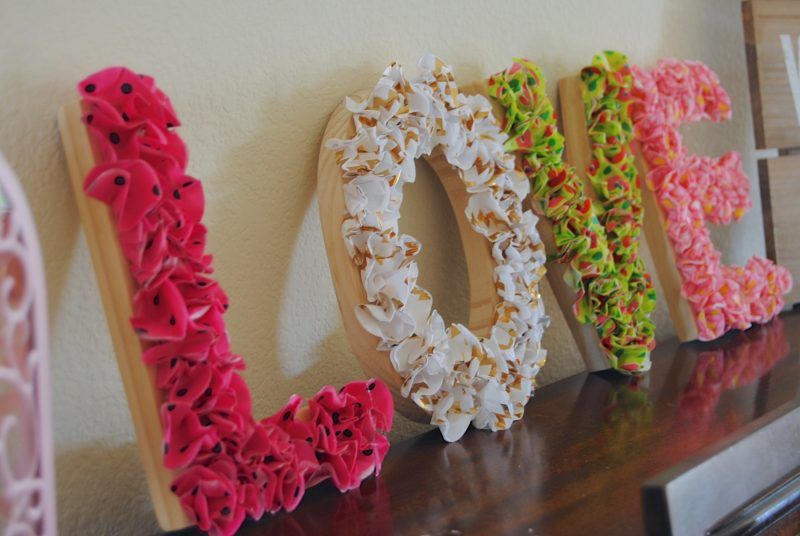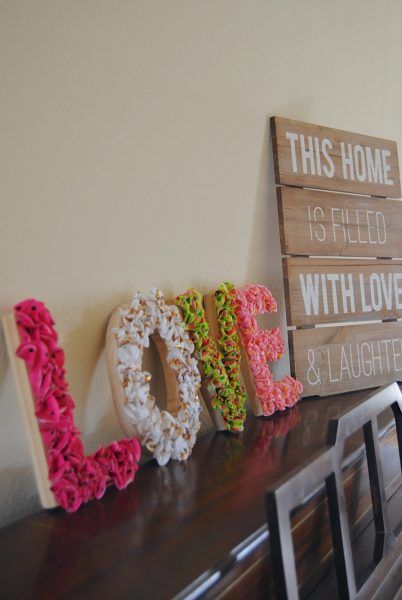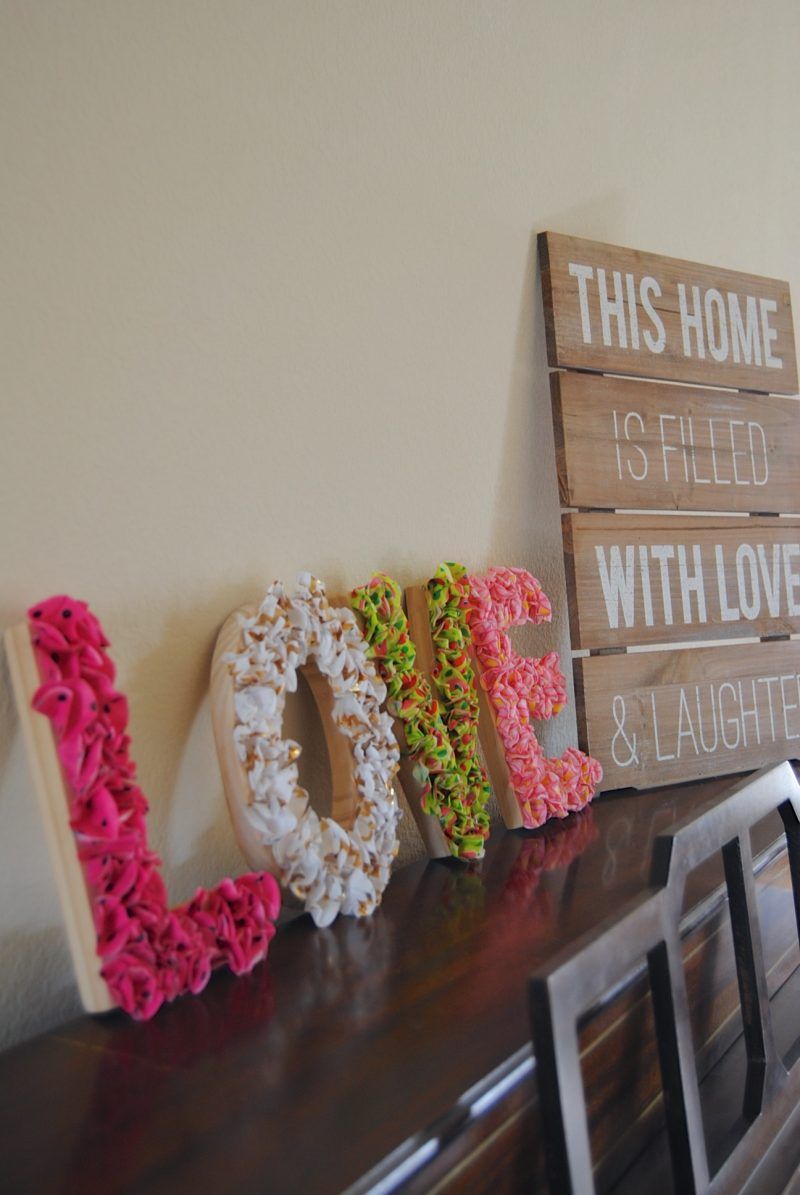 We've just moved into a new home, and I have nothing on my walls yet, so this Love Sign is even that much more special to me – it makes me smile when I see it – since it's really the only decor I have going for us right now!  These letters were so fun to make and as I was making them I started thinking about what other words I could create for the next holiday! (HOP is up next!)
For more Valentine's inspiration, I've rounded up 30+ Classroom Valentine's ideas and even made some super cute Love Printables that can add to your decor!  My favorite thing this time of year is to pull out my Fridge Chat Magnets – Valentine's Edition that you can print out and put up on your fridge for some fun chats between you and the family! яндекс
I've got tons of inspiration to keep you busy for hours! You can also stalk me on social media! I'm most active on Facebook, Instagram, and Pinterest!