You could certainly buy store Valentines for your little to pass out, and nobody would care.  But, print out some of these homemade Printable Classroom Valentines, and you'll be hearing oohs and aahs from your kids and all of their friends (and the teachers, too!)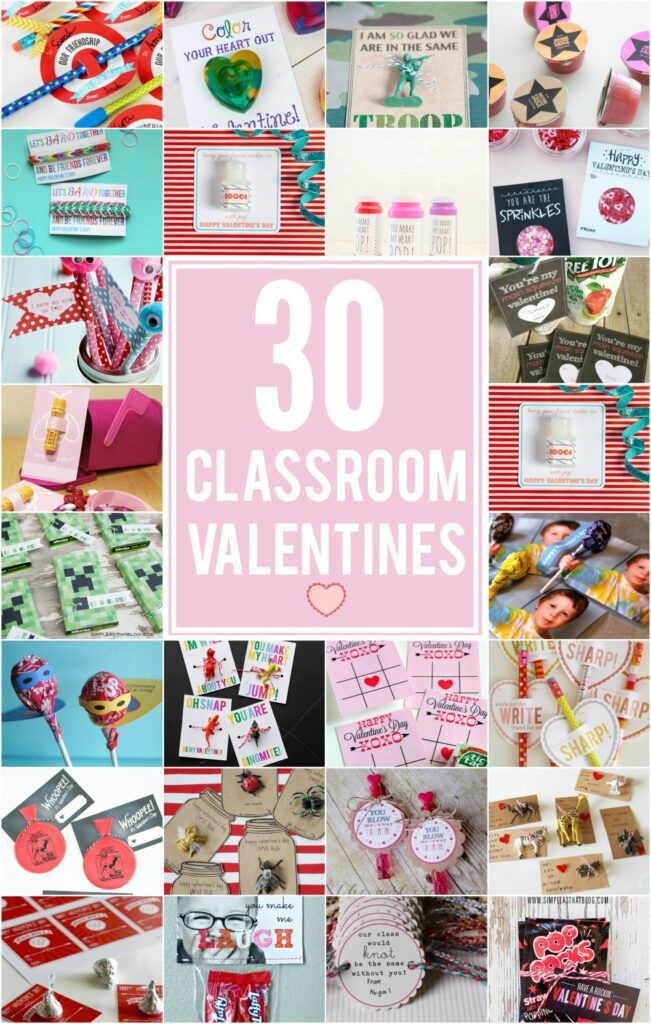 So simple and cute, each of these tags are easily paired with dollar store items.  Add a cute tag to a little treat and you're set for Valentine's Day Classroom parties!  If you can't find things to pair with the tags at dollar store, try the Dollar Spot at Target.  I get so many fun treats in the Dollar Spot!
Here are 30 Printable Classroom Valentines that I'm sure will get your creative motivation moving!