This is a sponsored conversation written by me on behalf of José Olé. The opinions and text are all mine.
I'm a huge fan of sports.  Not necessarily because of the games, but it gives me a great reason to throw a party.  Parties require food, and there's not a person out there who doesn't enjoy snacks during the game.  This year for our Super Bowl party, we are heating up some José Olé Mexican snacks.

They're cost-effective, so simple to make right before your guests arrive, and they're the perfect way to feed all of the hungry appetites at the party!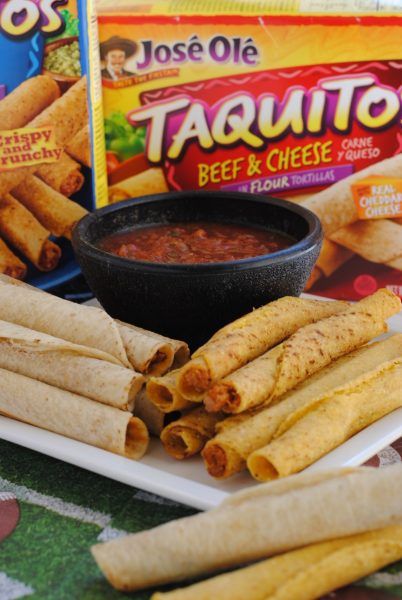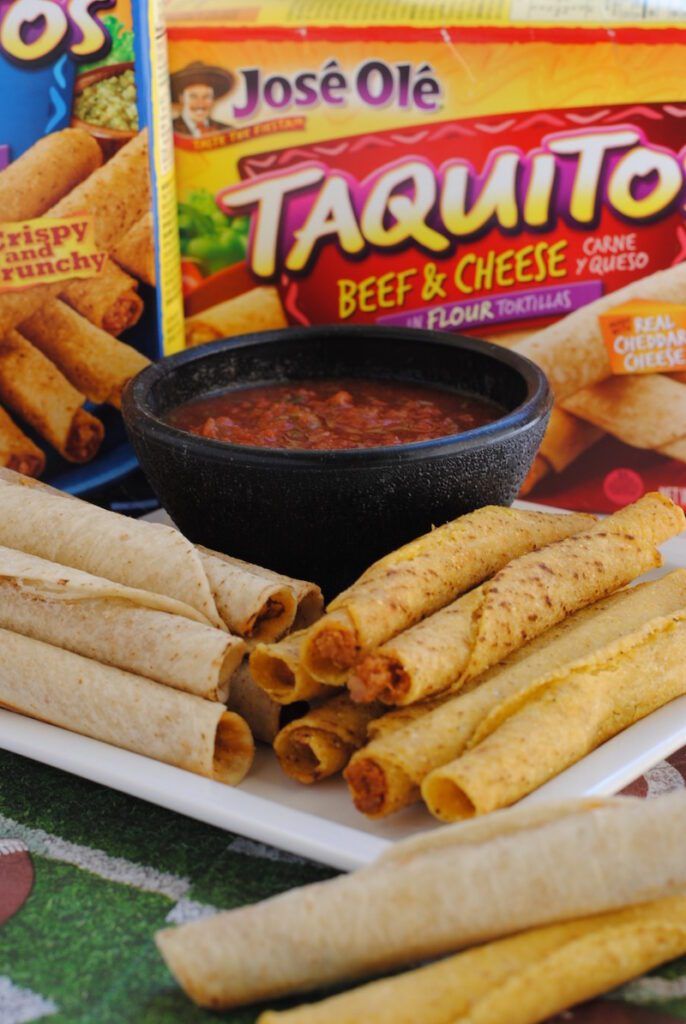 José Olé Mexican snacks are found in the freezer section of your local grocery store, and although I used my convection oven to heat them up, you can also use the microwave if you're short on time.  I heated up José Olé Taquitos for our Cardinals Football party last weekend (thank goodness the snacks tasted better than the Cardinals played!)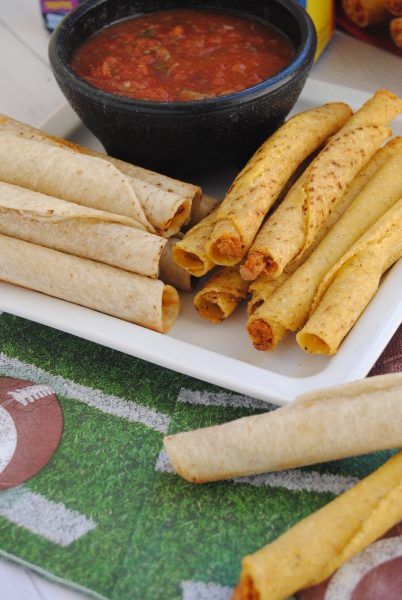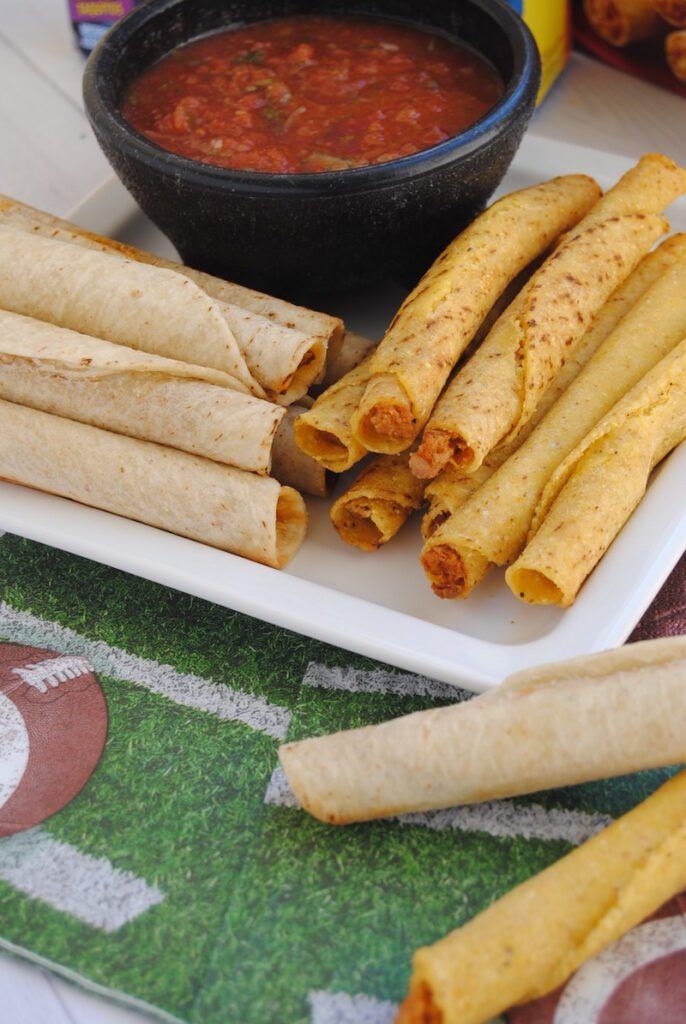 José Olé Mexican snacks are made with real meat and cheese and they make taquitos with chicken and beef and they use corn tortillas and flour tortillas.  My hubby always comes running when he sees the red and blue boxes come home from the store.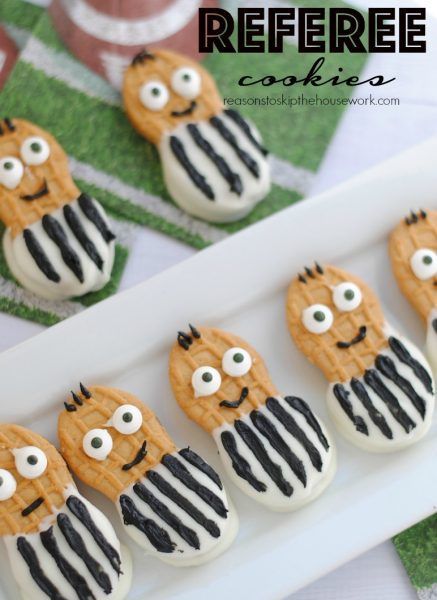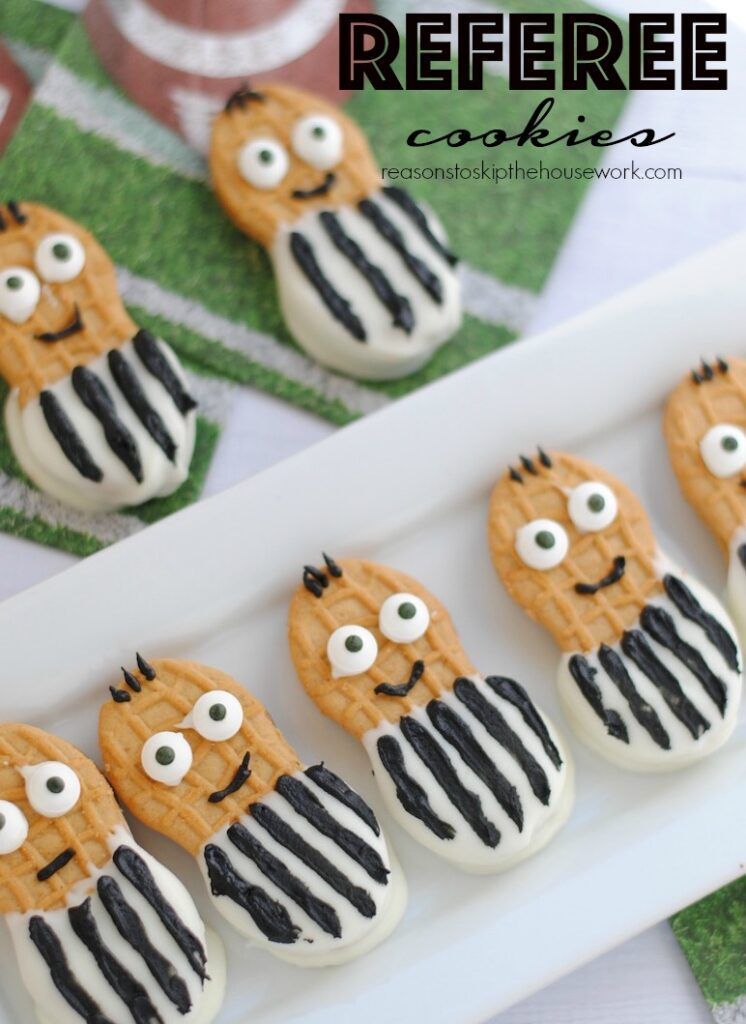 Add a football field dip tray to your table and some carrot players, and you've got the perfect football party table!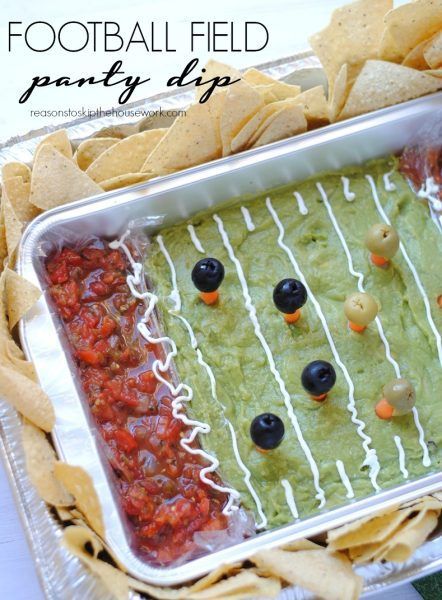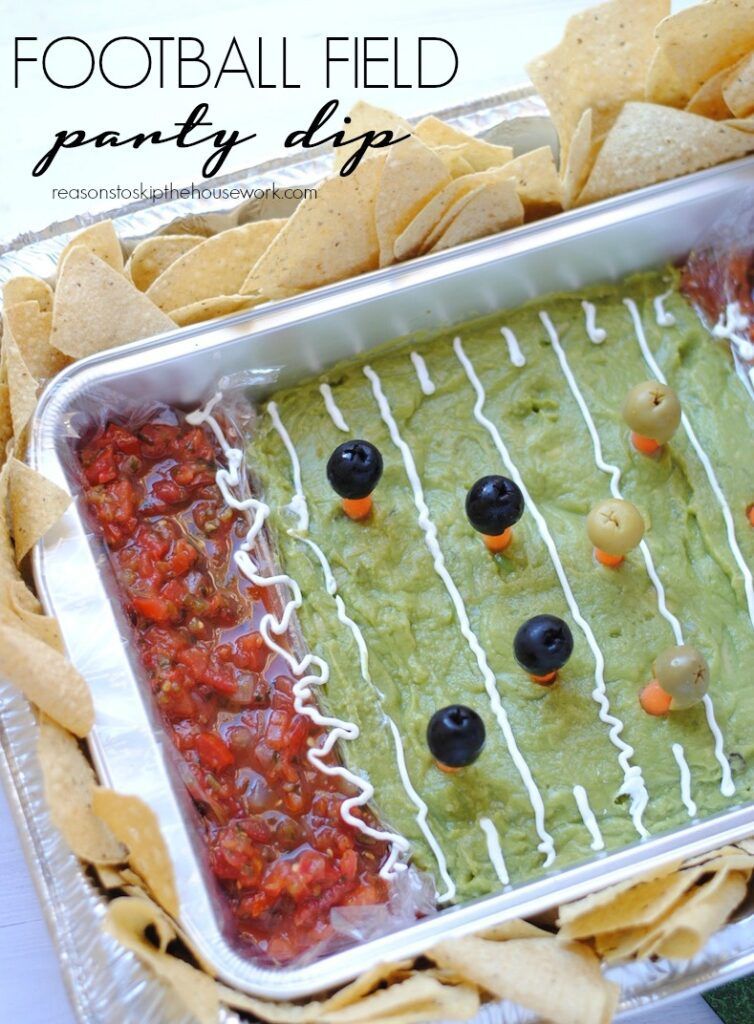 To make the football field dip tray, you just need to use a large tray with 2″ or deeper sides.  Line two outer sections with saran wrap (to keep dips from seeping under the guacamole) Then spread guacamole into the center section and pipe on sour cream using an icing piping bag.  Cut olives to make little helmets and put them on the carrot "players".  Place your tray into a larger tray and stuff the chips around the outsides to be the crowd.  My favorites on the game food table were the referees.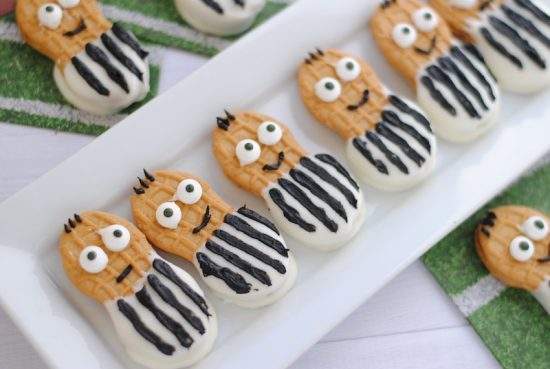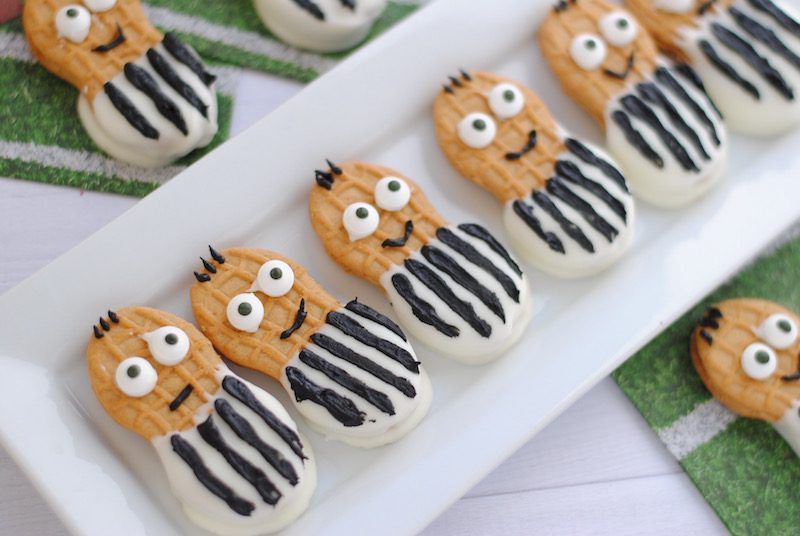 Take a Nutter Butter and dip it in melted white chocolate.  Use black icing and an icing piping bag to add lines, hair, and a mouth.  Candy eyes top them off and make them the cutest part of the table!
Add José Olé Mexican snacks and a few other snacks to your table and the party is ready to go.
If you'd like to print off your own $2.00 off coupon for José Olé Mexican snacks you can grab one here.  *hurry, only 15,000 coupons available