Traveling to Legoland California for the first time can be quite the adventure!  
When it came time to plan our trip to Legoland California, I had no idea what to really expect.  We've never been to the park and I tried not to read up too much on it because I really wanted to enjoy it first-hand with my family and be surprised as much as possible, but I wanted to be prepared as well!  The moment we pulled up to the LEGOLAND HOTEL entrance, I knew we were going to have a great visit at LEGOLAND!  I'll tell you more about the hotel in another post. (hint, it was AMAZING!)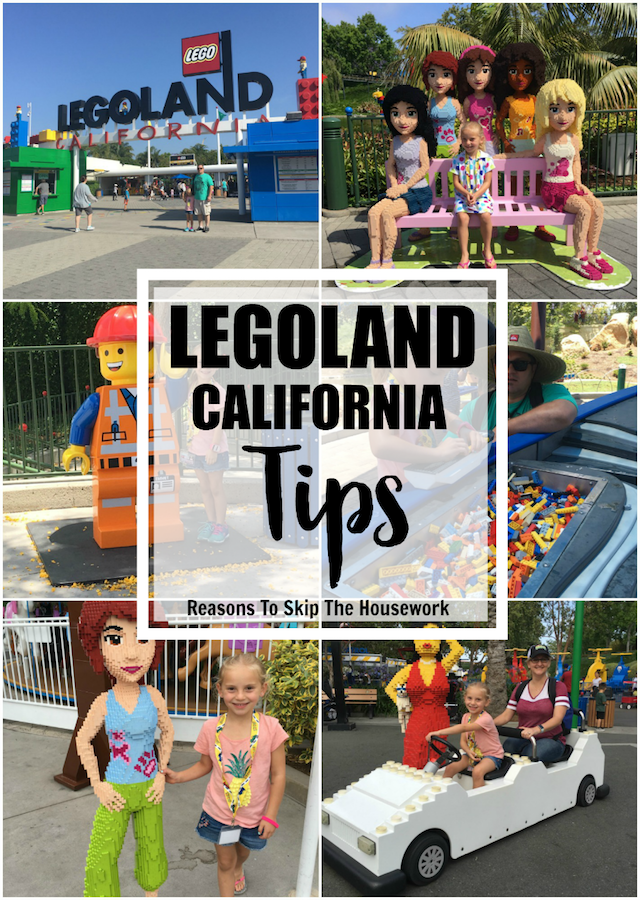 There are 10 things I feel you should do to ensure you have the best experience at LEGOLAND CALIFORNIA (They're really similar to any theme park preparation, to be honest!):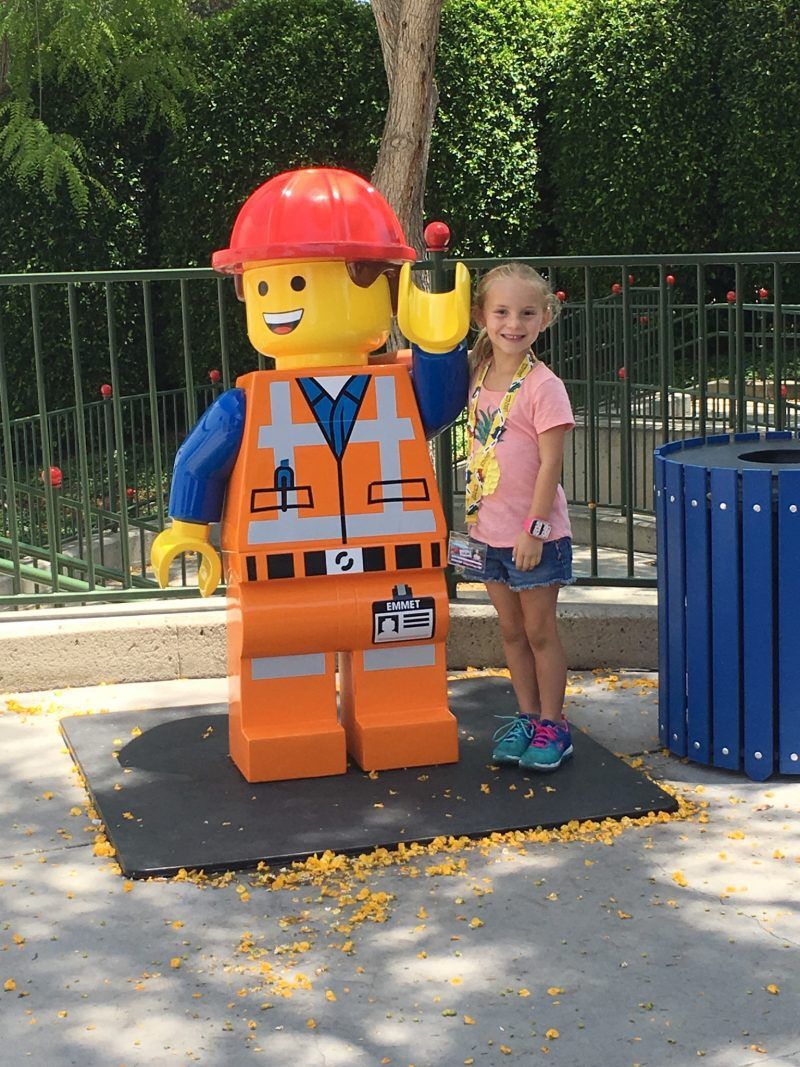 Step 1 is to BE PREPARED:
Prepare to walk a lot so wear comfortable shoes.  I wear flip flops every day of my life and I was so glad I had my tennis shoes that second day!
Prepare to be chilly in the morning: bring a light jacket or sweatshirt
Prepare to be in the sun – bring sunscreen
Prepare to buy a lot of fun items – save money for souvenirs! See my tip for buying souvenirs below!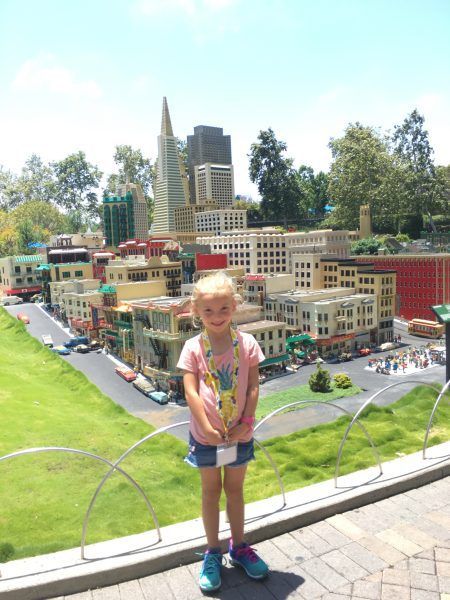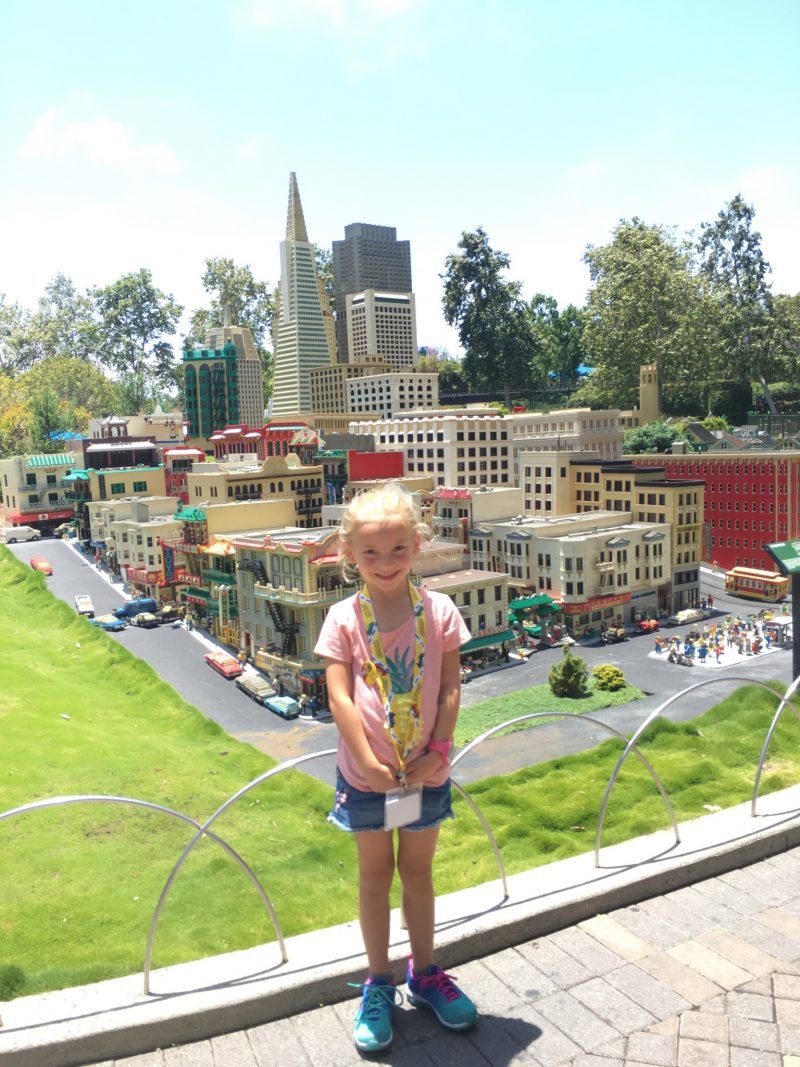 2 – Check Out MINILAND USA!!! I could have walked through Miniland for hours.  I have always been proud of my little Lego Houses and Castles I make – until I saw Miniland USA.   There are mini city creations, including The Las Vegas Strip, Washington, DC, New Orleans, New York, San Francisco, and Southern California.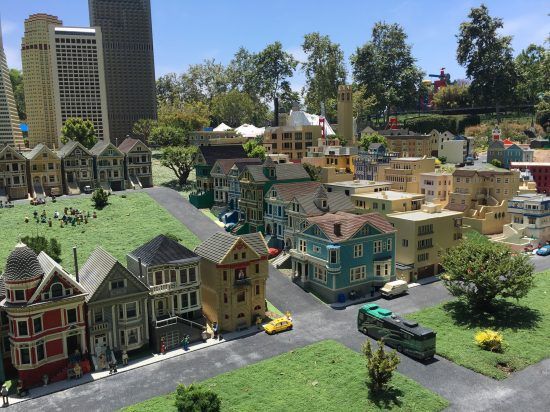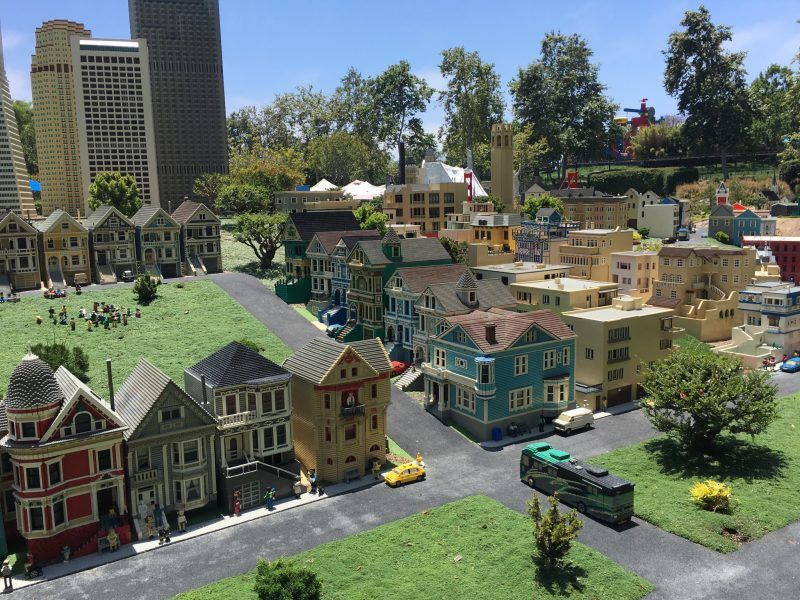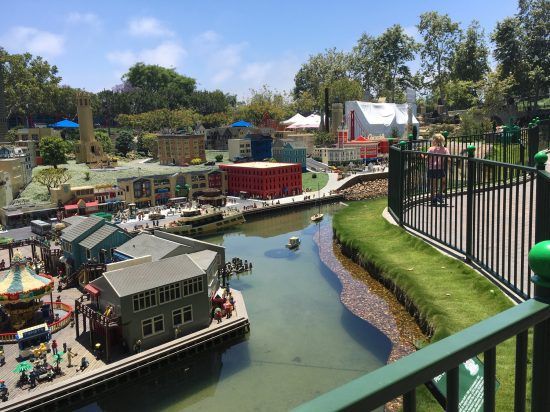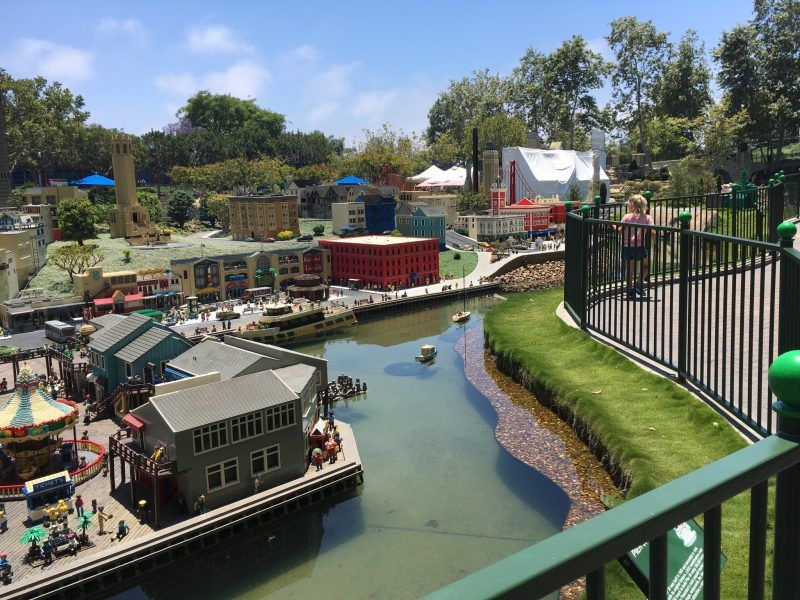 It's a great place to take photos and be sure to look carefully in each city scene for hidden surprises!
3 – Take a Break and Enjoy Granny's Apple Fries!  Located on Castle Hill, Granny's Apple Fries are a LEGOLAND original!  Warm Granny Smith apple fries are dusted with cinnamon and sugar and served with a vanilla ice cream dipping sauce.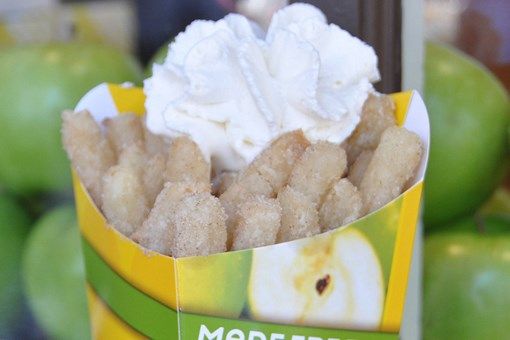 They're amazing, and I won't tell you how many we ate.
4 – Take your kids to get their Driver's License – Driving school was the biggest hit with our 6 year old.  Luckily, there were not very long waits the two days we were there, so she was able to do it over and over.  If the kids are 5+ they can drive at Driving School.  They get their own car and there's no track.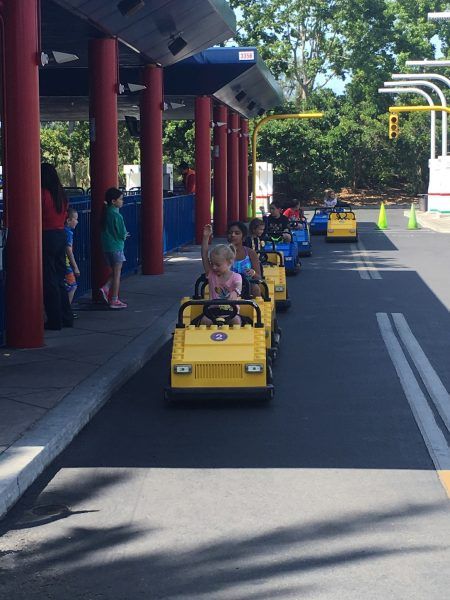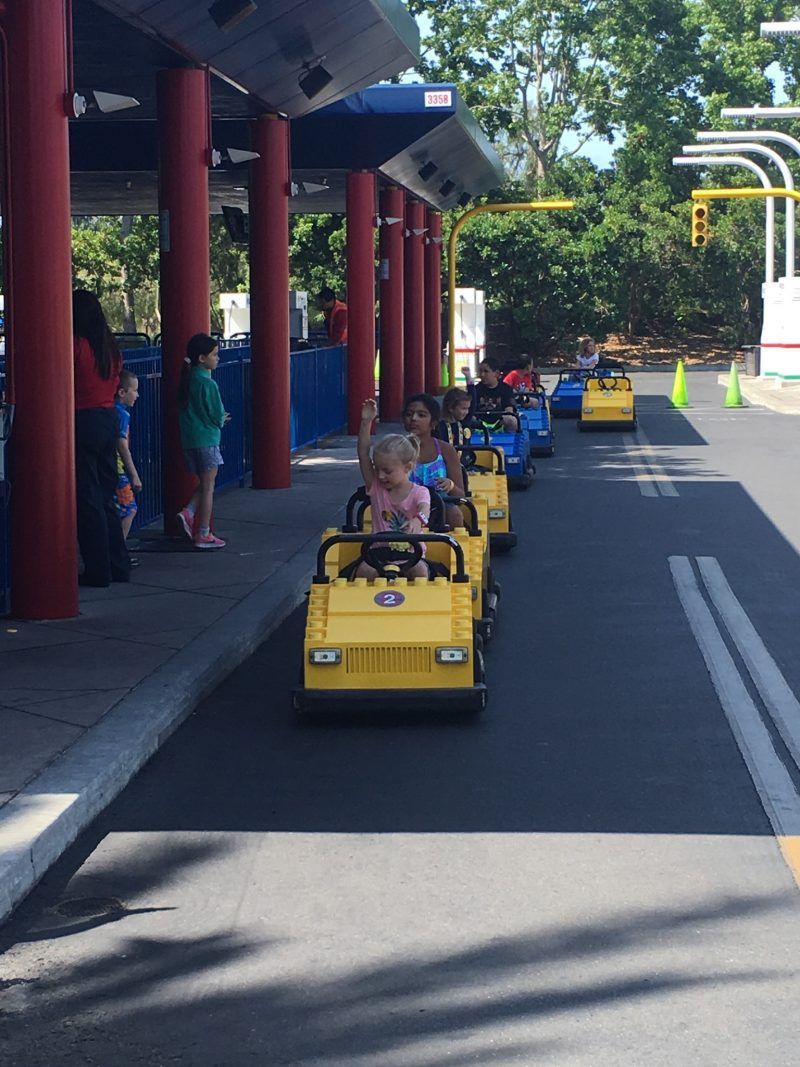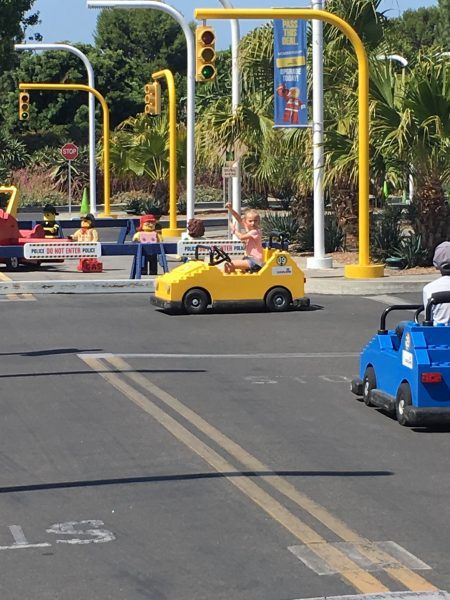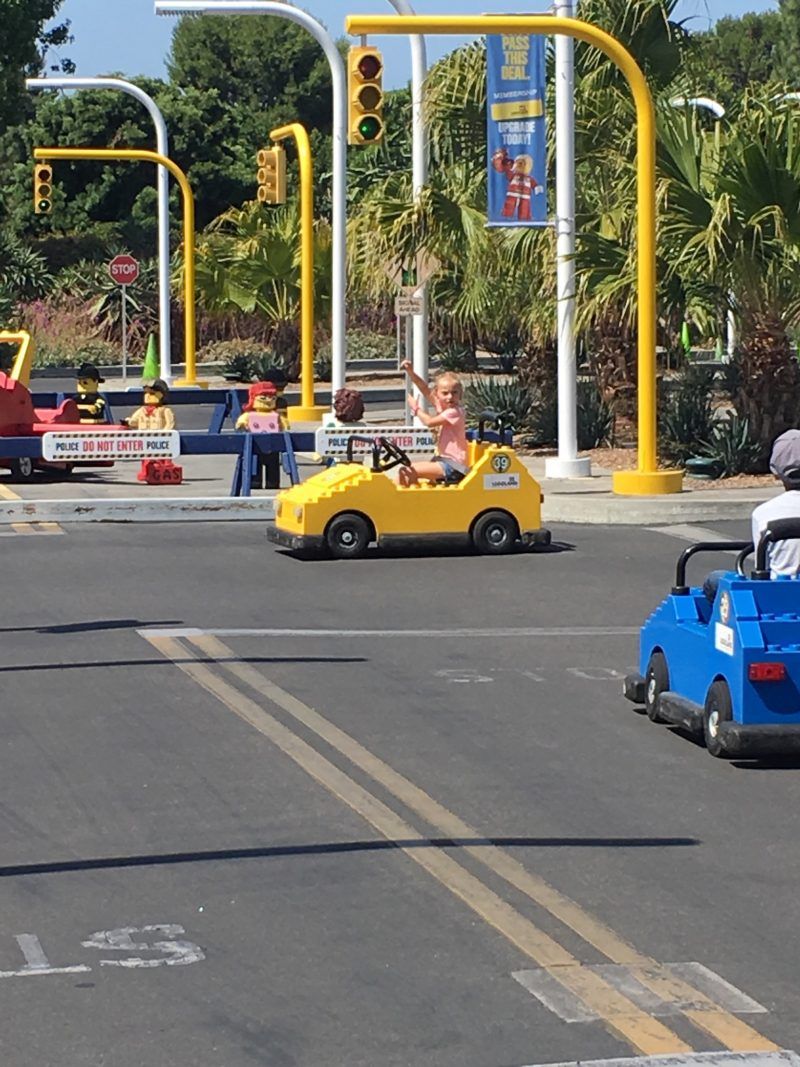 They are free to drive on the wrong side of the road, avoid stop lights and stop signs, and even have wrecks – just like real life.  It's so much fun to watch – and there are great benches in the shade for parents to relax at, so this is a perfect activity to do when all of the adults are tired.  If the kids are under the age for Driving School, there's a JR driving school next door for the 3-5 age.
5 – Check out the LEGOLAND Water Park!!  We had a ton of fun at the LEGOLAND Water Park where we were able to ride on the Build-A-Raft Lazy River, a six-person raft slide, tube-slides, and relax at an amazing toddler area with slides and a wading pool!   It is open seasonally, so be sure to check before you visit.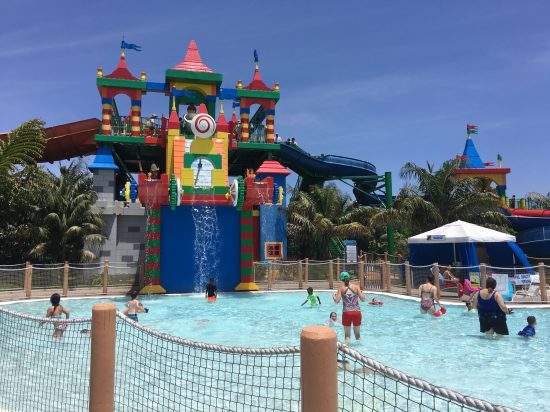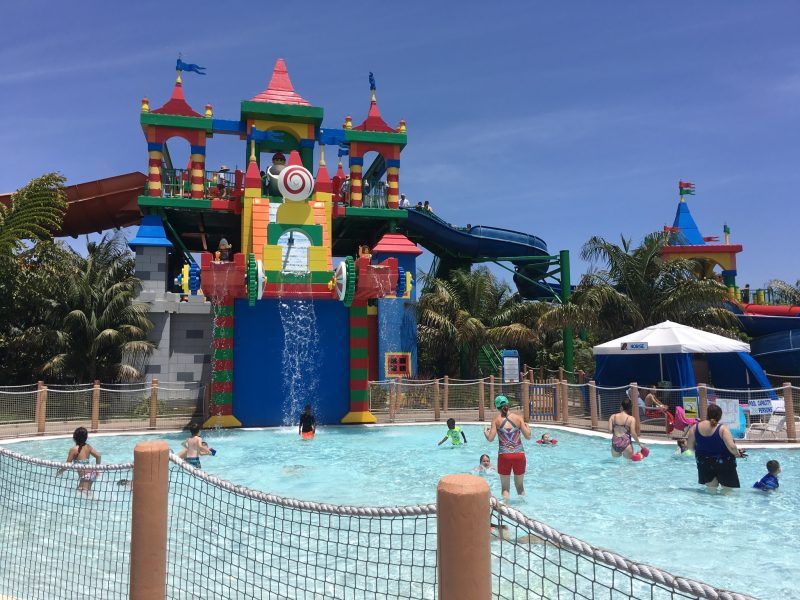 We spent half a day at the water park since we have one two blocks from our house, but it was so fun to experience new areas and new slides.
6 – Check out the LEGOLAND Sea Life Aquarium!!  I loved walking through the Sea Life Aquarium and it was so much better than I ever imagined!  It was the perfect thing to do after a morning and afternoon at the Waterpark.  We were able to wind down and enjoy the sea animals.  It was even better than I expected it to be!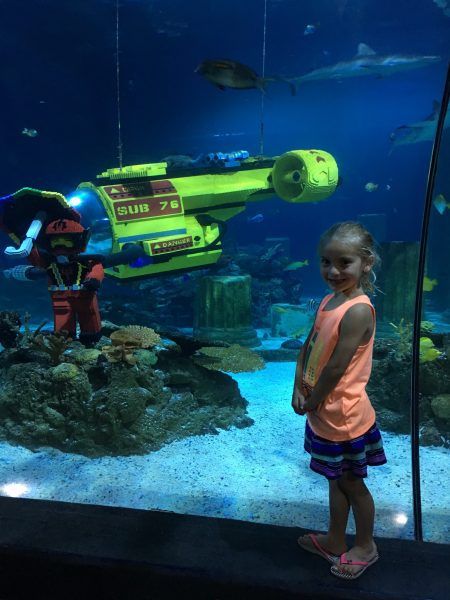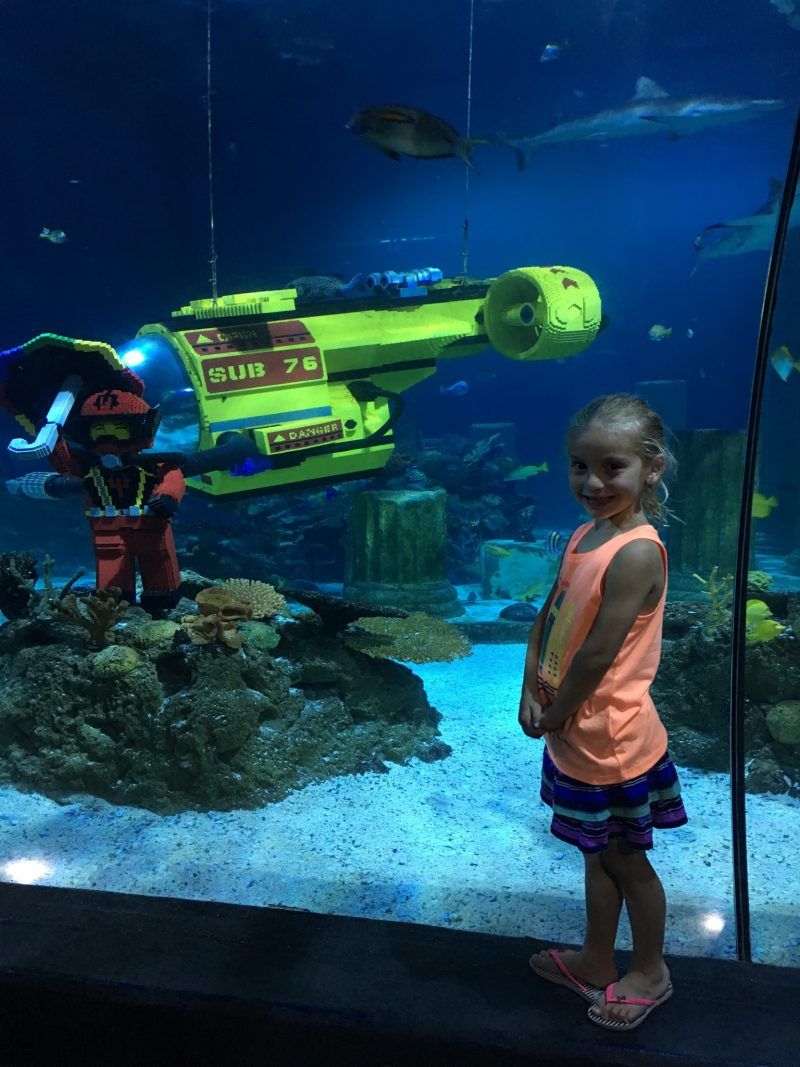 7 – Grab lunch or dinner at Knight's Smokehouse!  By the end of the day we were rather tired of Churros and Popcorn, so having a great sit down dinner of BBQ pork was wonderful.  There are different sauces on the tables and the pulled pork sandwich was great.  Every food location in Legoland has KID KITS that make it really easy to make food choices for kids at meal time, and they come with a really cute Legoland bag.
8 – Let your little one explore his or her imagination at the Boat Building Station.  My daughter and husband had a blast here! There are building stations, and they're given a boat base, then and once their boat was built, they could race it agains other LEGO boat builders.  They had a blast!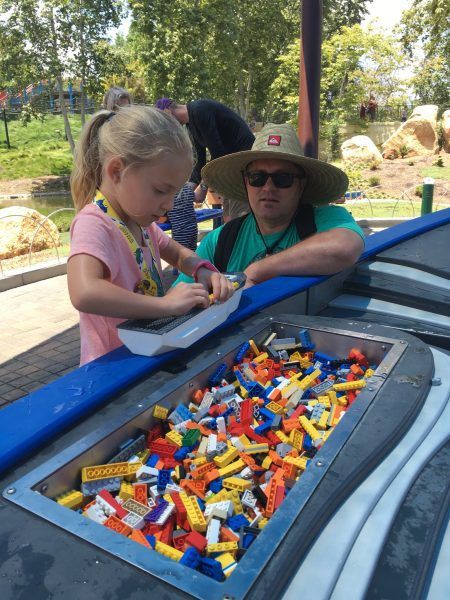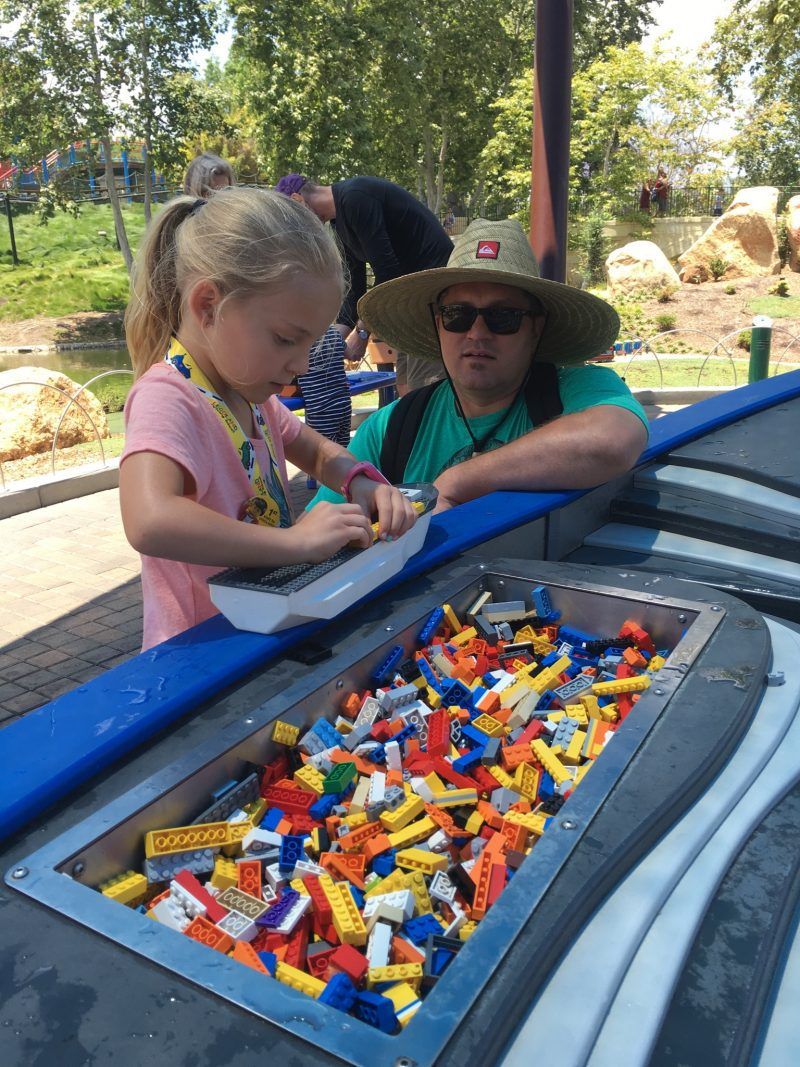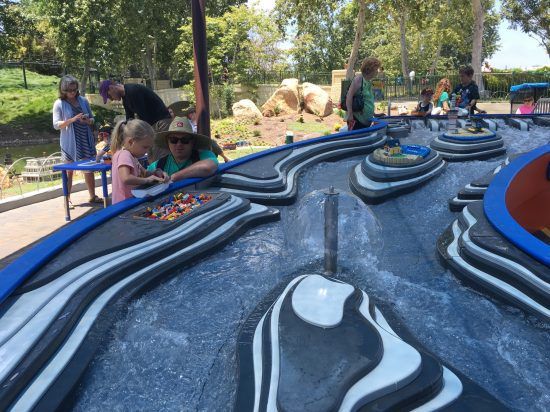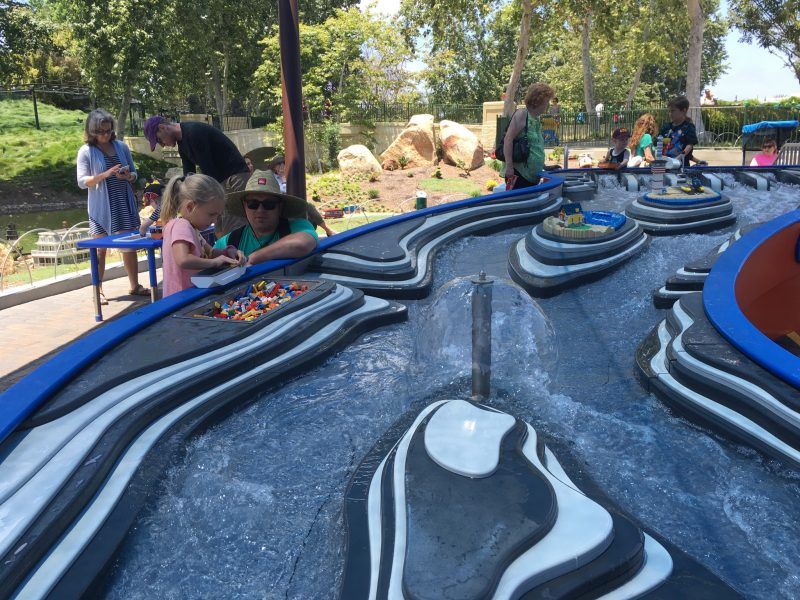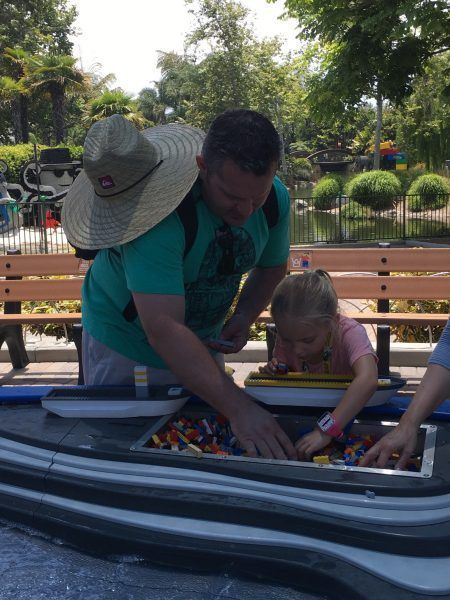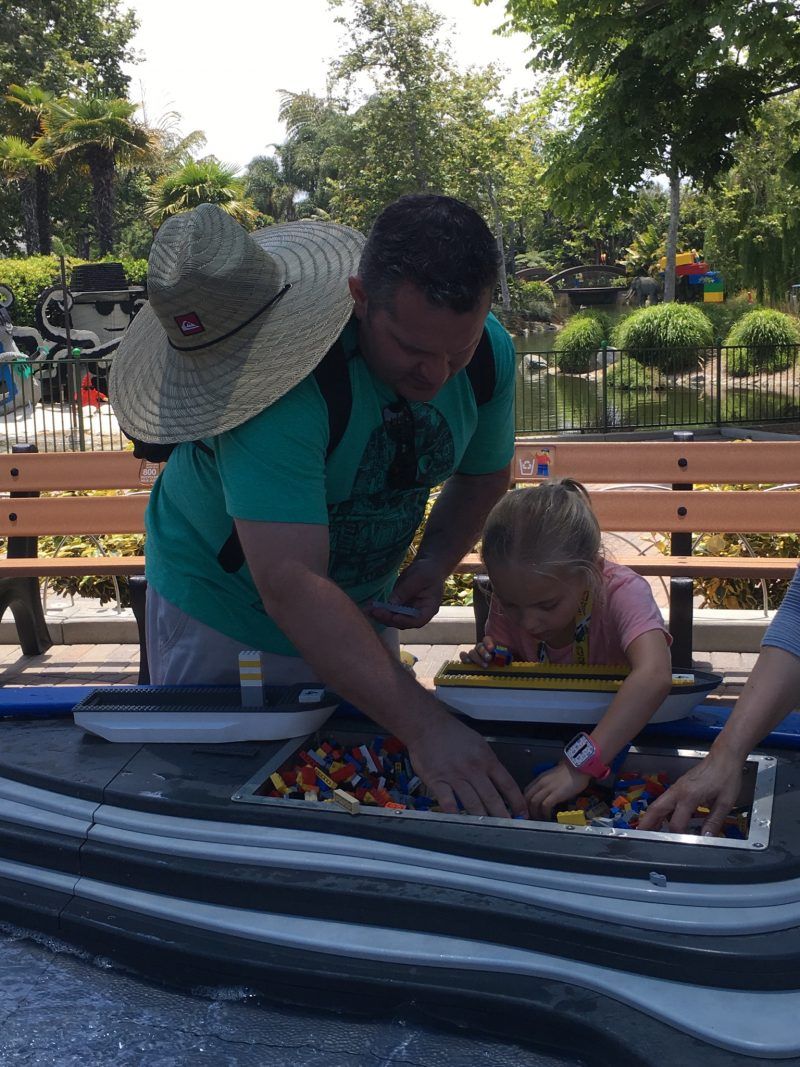 9 – Ride the Coastersaurus if it's their first coaster!  My girl hated this ride!  We rode it first and the whole time she was yelling, "I don't like this, I don't like this". This is us in the top left and bottom right.  Miserable.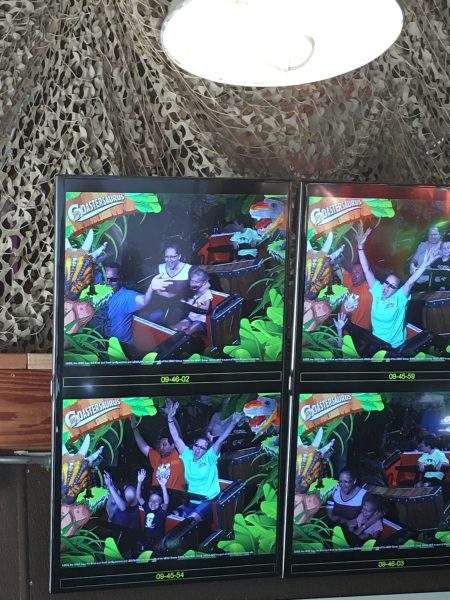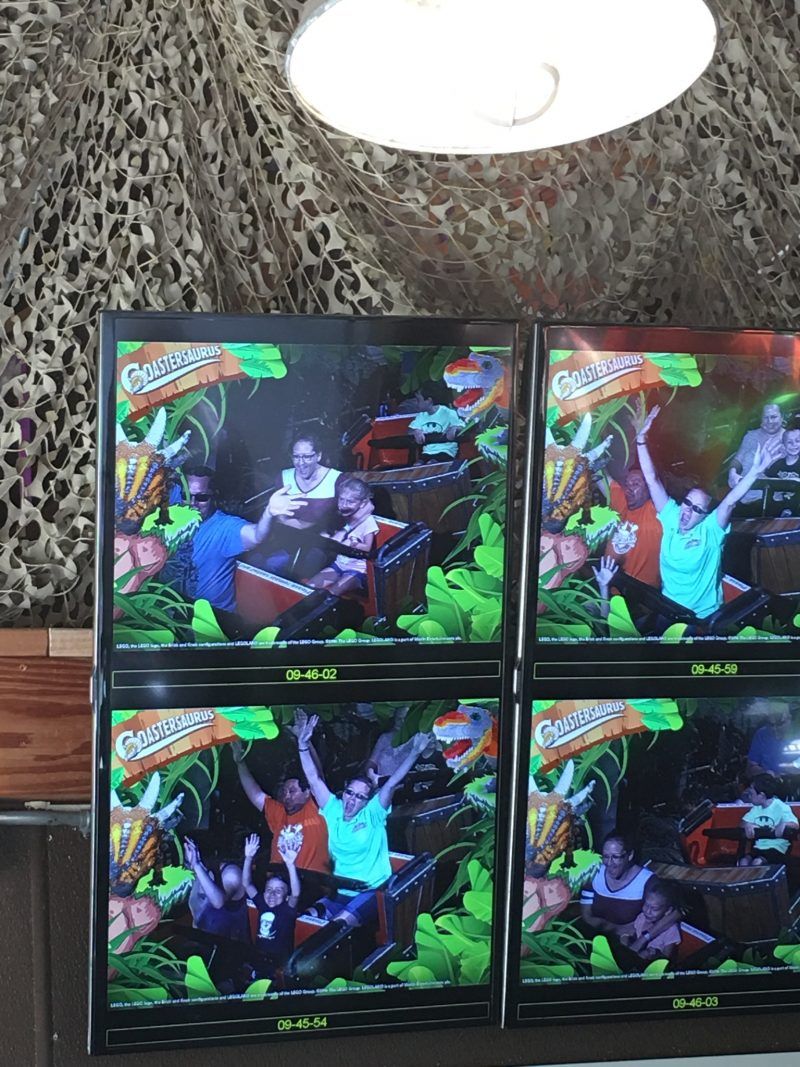 As you can tell, every other child, some younger than mine, are at peace.  Some are even looking at their surroundings on the ride.  Not mine.  She made me hold her tight and she cried the whole way.  It was a great little coaster – nothing to be scared about.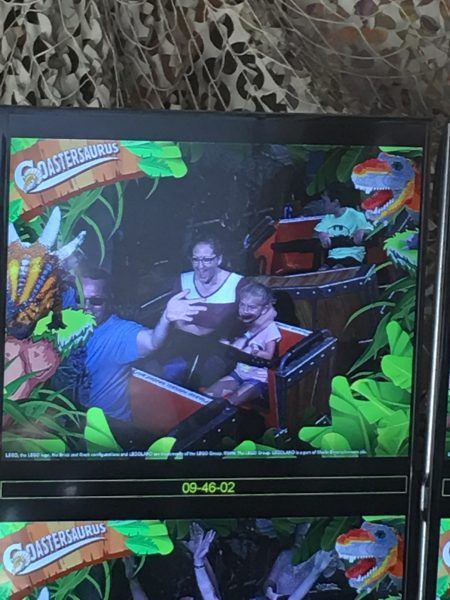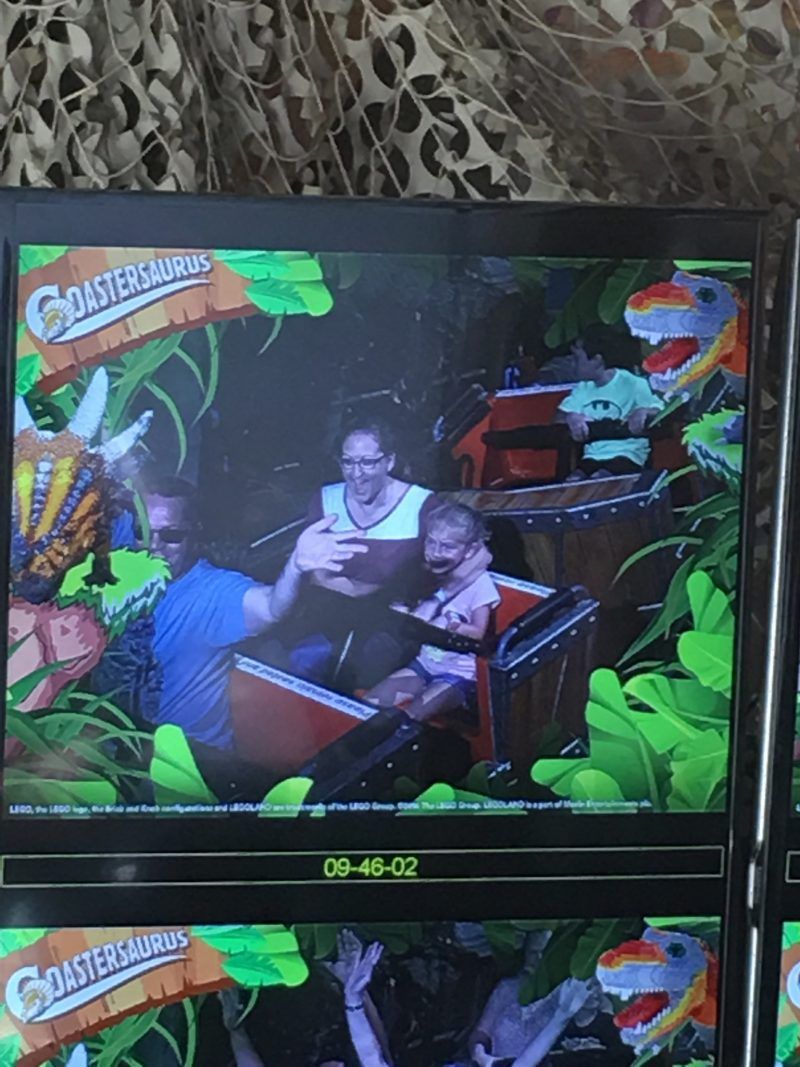 I like to think my girl is just a big chicken (and I'm ok with that) but if your kiddos are new to coasters, try this one first.  It's honestly very calm and slower than the bigger coasters.
10 – Stop by the LEGOLAND CALIFORNIA Big Shop for souvenirs, gifts and goodies to take home!  The boys LOVED shopping in the Big Shop at LEGOLAND CALIFORNIA.  Let me tell you – it is BIG!!!!
Sami had "Kindness cards" that we used on this trip.  She filled them by saying please and thank you and lost marks for whining and begging for things like kids often will at an amusement park.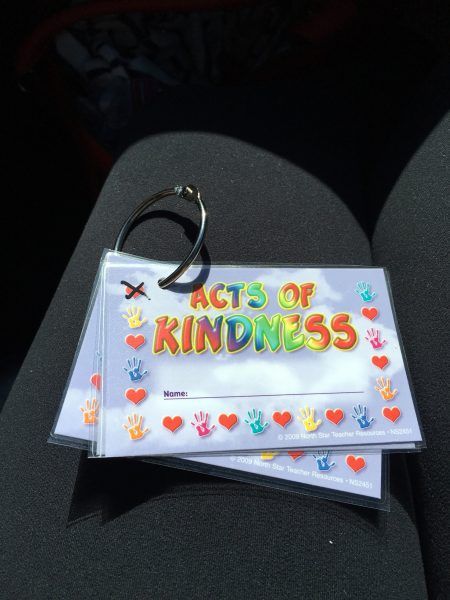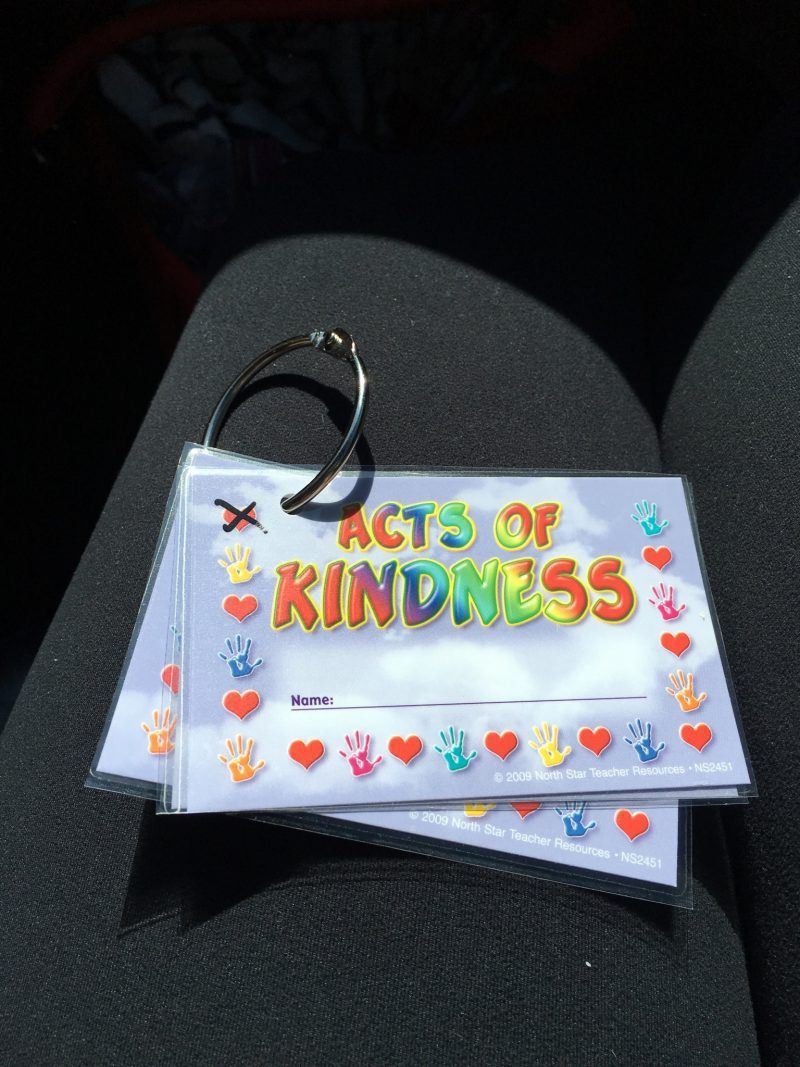 I like to try to be pro-active when I know there will be temptations.  When she filled a card, she got a souvenir.  She managed to fill one the first day and filled the second the second day, but then lost some marks so had to earn marks back for the third day!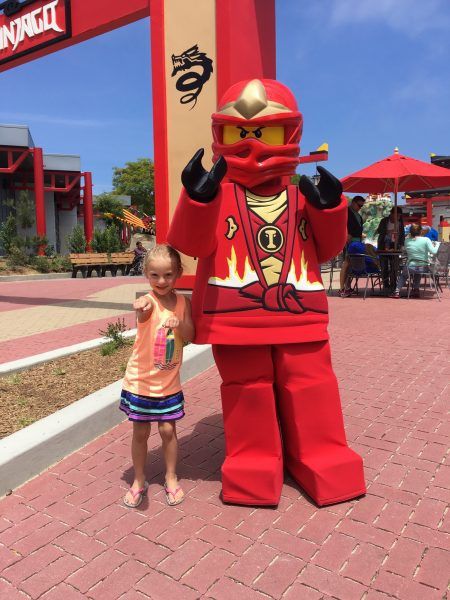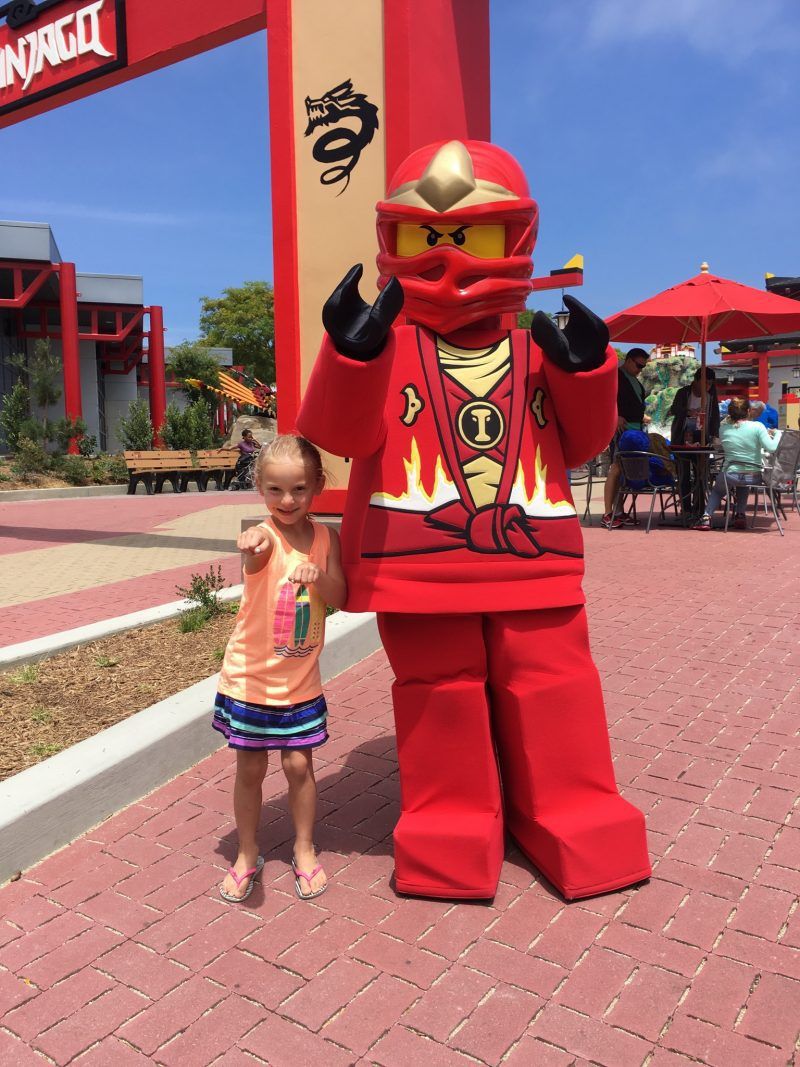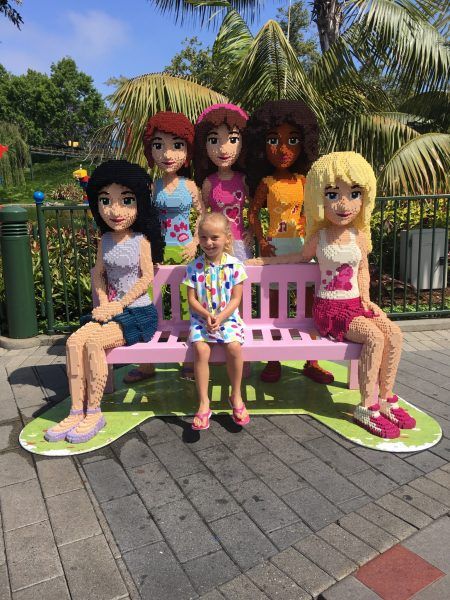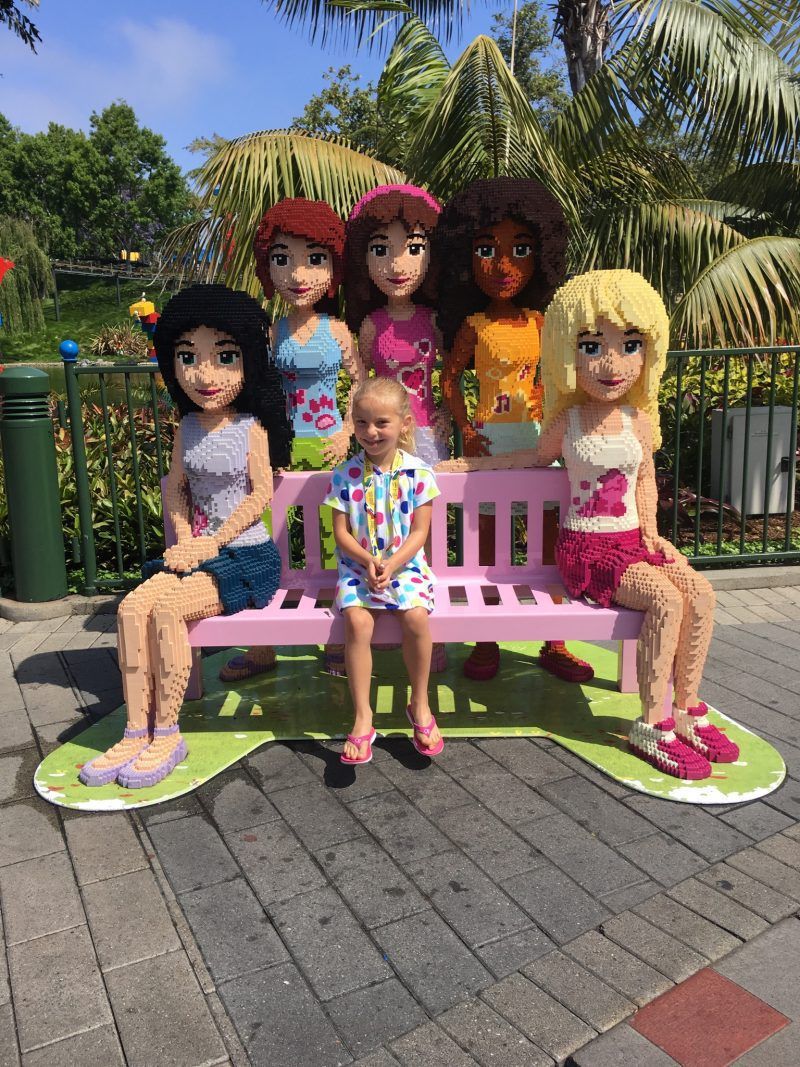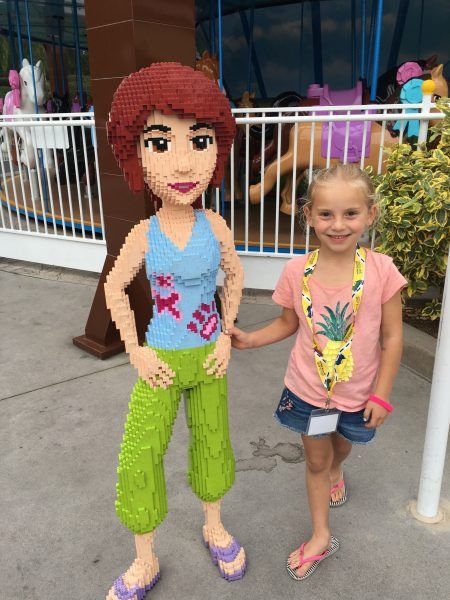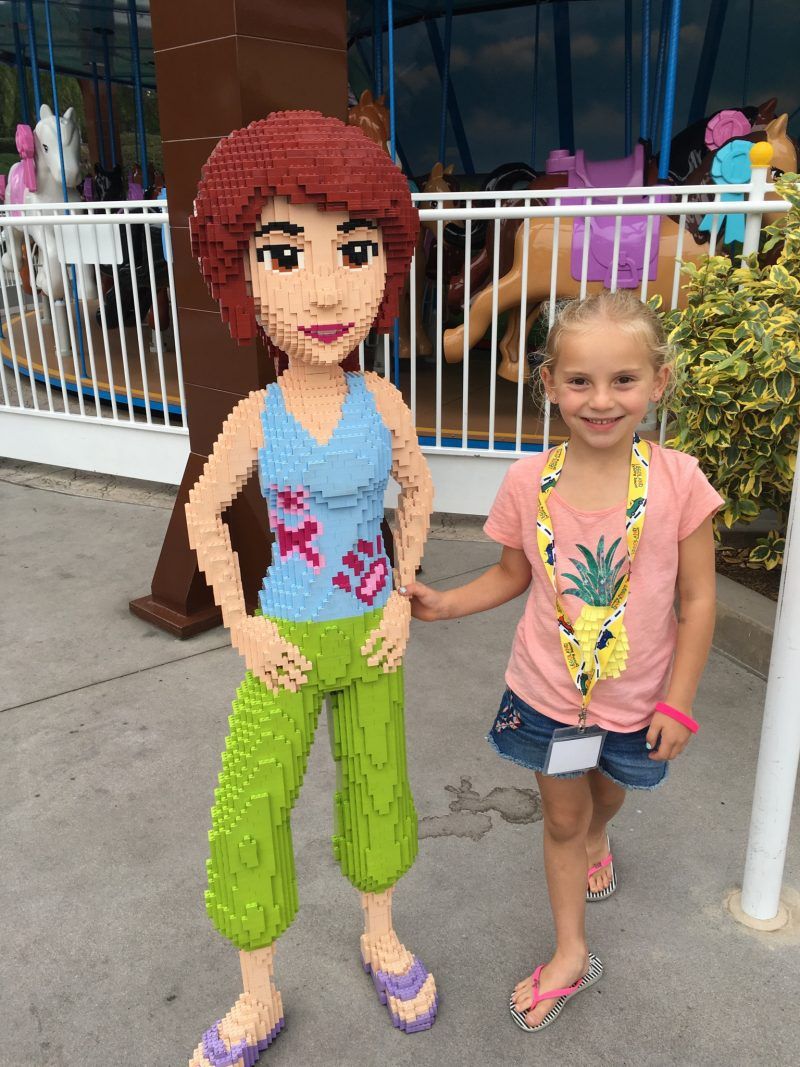 You don't need to love Legos to enjoy Legoland.  I even think it's a great INTRODUCTION to Legoland because if you don't love legos when you arrive, you're sure to love them when you leave!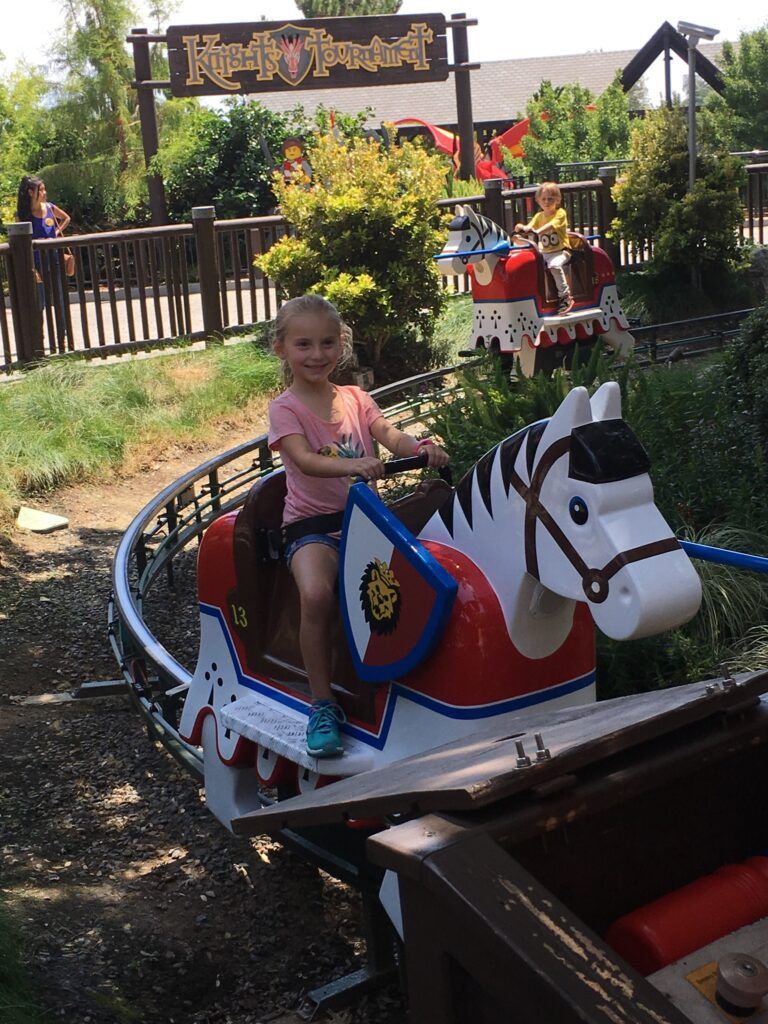 There are rides for the little ones and rides for the big ones.  It's really a place for the whole family, and so many of the rides are great because the littles can ride by themselves and the parents can relax!
Legoland was a wonderful treat for our family vacation.  Everyone had such a wonderful time and staying at the Legoland Hotel made it even more fabulous.  More on that later!  If you're considering a trip to Legoland, it's the perfect Southern California Family Destination.
Loved this post?  You may also love…
Road Trip Tips – Taking a road trip soon?  Here are some great tips for the car!
Travel Tips – keep yourself feeling good and looking good if you're doing a lot of flight traveling this summer!
We received passes to LEGOLAND CALIFORNIA for our family as part of the LEGOLAND Blogger Program.   All opinions expressed in this post are 100% mine.