Everyone has done it – you pack up the car for the family road trip, and everything is in the tub neatly on the back seat.  One hour into the road trip, the Cheetos are open and spilled on the floor, the kleenex are way too far away for you to reach from the front seat, and the juice boxes have lost all of their straws.  The best planned "boxes" never work out like we plan.  Road Trip Tips are serious business and there are a ton of great ideas out there to keep your cars and bags organized while you travel.  Check out these 10 Road Trip Tips and Tricks!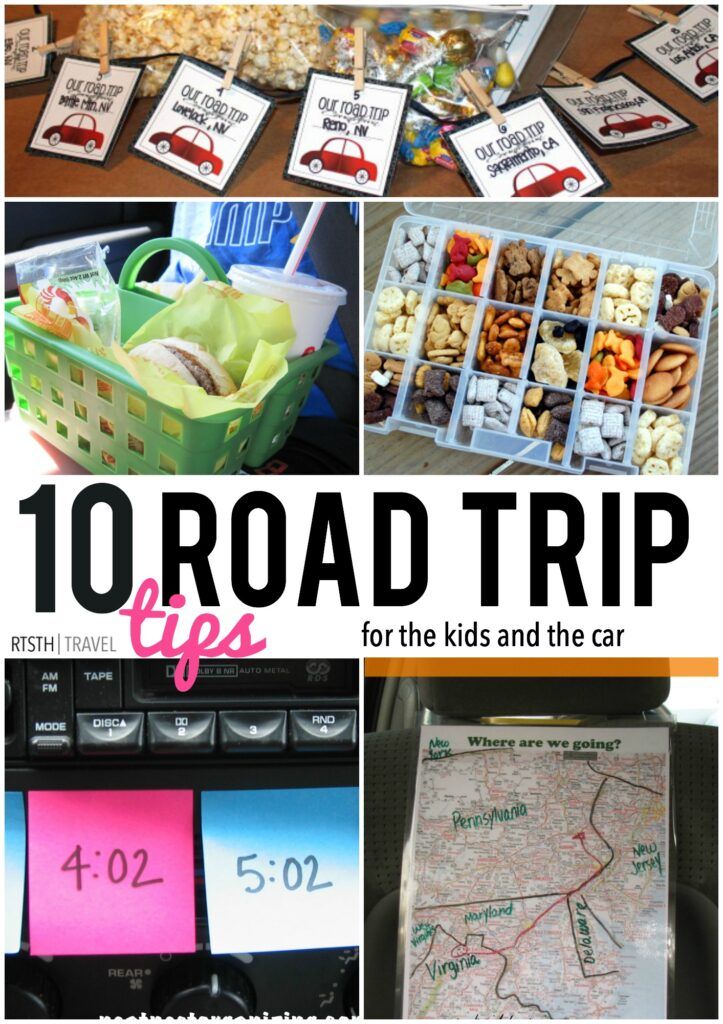 Fabulous Road Trip Tips from moms who totally rock the organization and fun thing!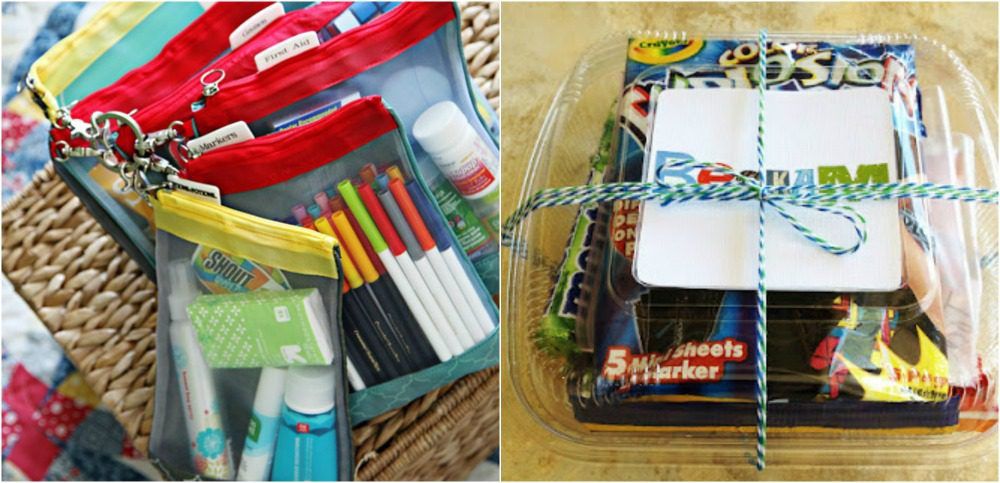 Individual Bags are perfect for keeping things sorted and zipped!
Snack boxes for each kid are perfect – and even include a trash bag!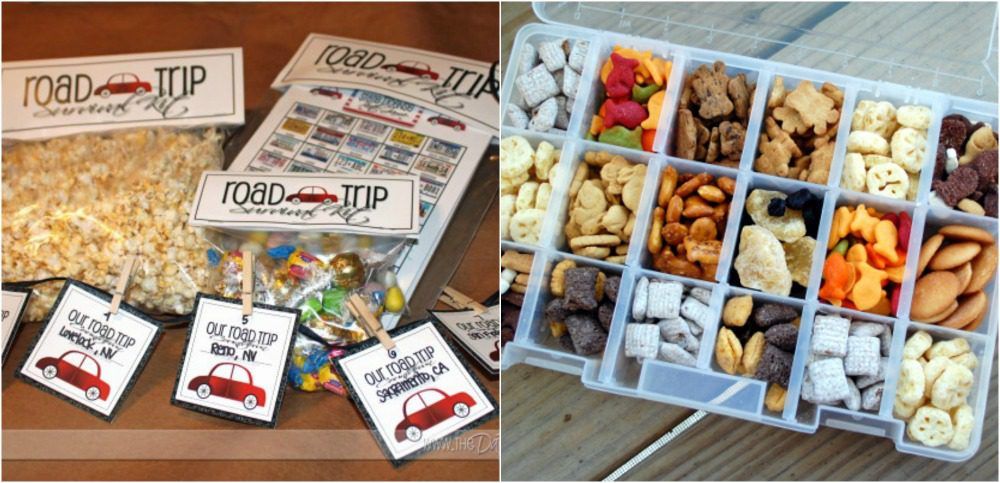 A road trip survival kit is perfect for long drives and can be adapted for couples or the whole family!
Tackle Box snacks are great if you have kids who just need to nibble the whole ride!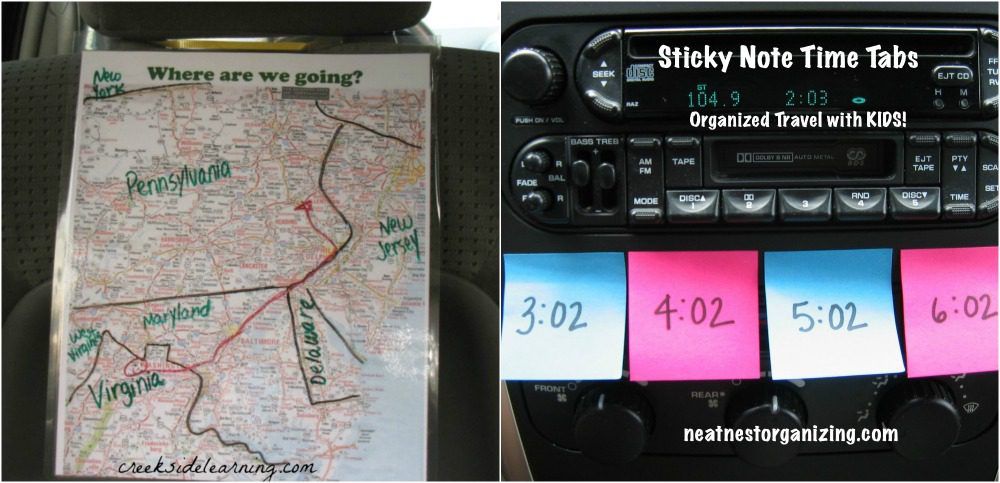 Add a travel map to the back of the front seats so kids can keep their eyes on the route!  Great for those elementary aged kids!
Time Tabs are perfect for breaking the monotony of a long road trip!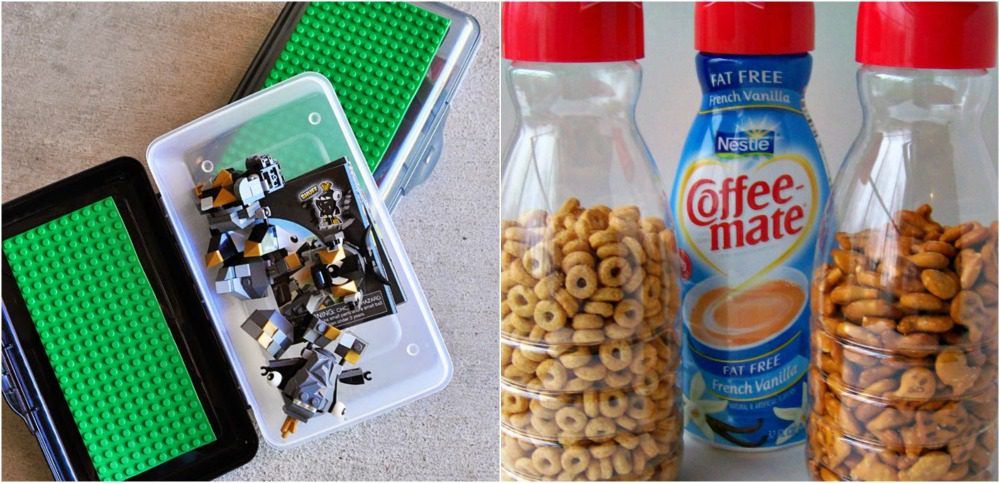 Portable Lego Boxes are the perfect toy to bring along for the kids – and if you have more than one kid, make sure each set is different and they can swap!
Make snack containers out of creamer bottles and the snacks will stay fresh AND neat!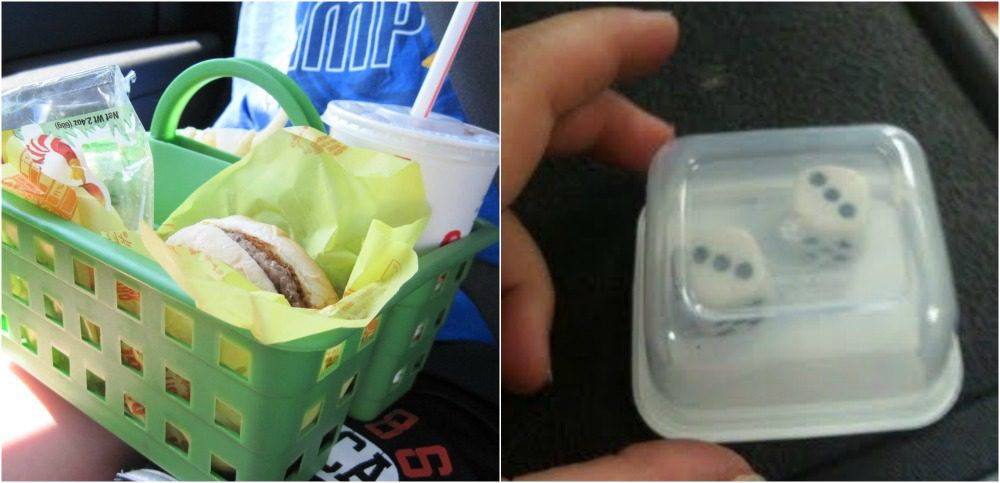 Make a lunch holder from a $1 basket – pure genius!
Dice in a small container keeps them from getting lost between the seats.
What Road Trip Tips and tricks do you have for a smooth road trip?  We'd love to hear them below!