As a  LeapFrog Mom Ambassador, I receive products, promotional items, and educational material to use and share as I see fit.  However, any opinions expressed by me are honest and reflect my actual experiences.  This post contains affiliate links. 
Being a former teacher, we've had LeapFrog products in our house for years.  They're great because of the learning opportunities they provide, all while helping the kids have fun – a teacher's dream "toy"!
This amazing kid-friendly tablet is helping us with the transition into Kindergarten and beyond.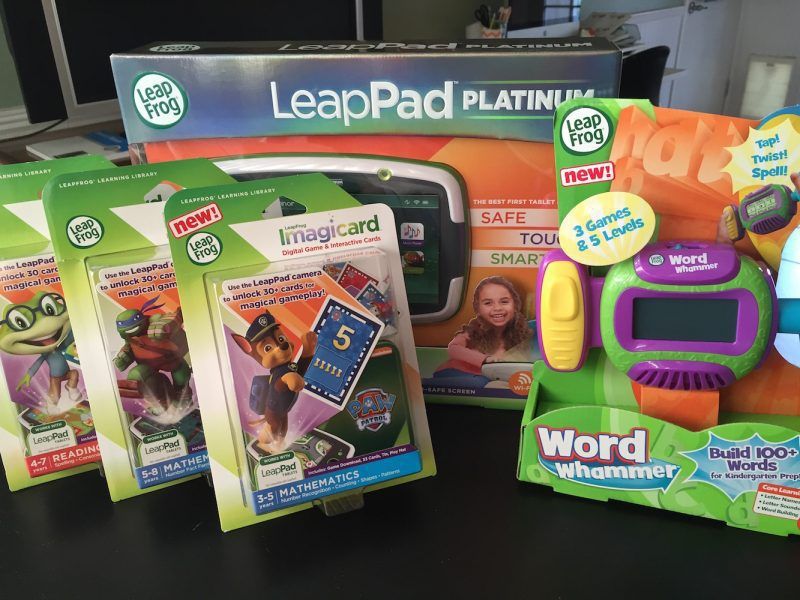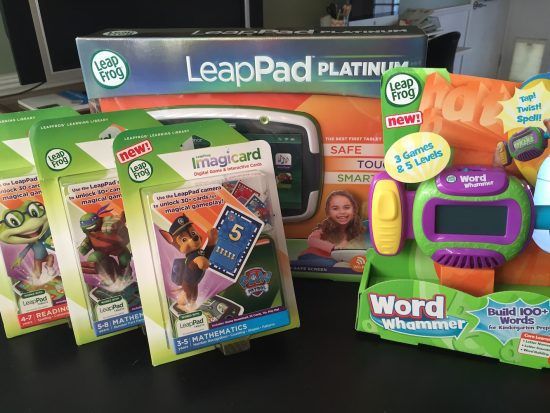 So, you probably remember the Leap Pad from the "olden" days and this Leap Pad Platinum my friends, is soo much cooler and more fun!   I knew it was going to have to be pretty cool to grab her attention away from her beloved iPad – and it did the trick!   The Leap Pad Platinum and Imagicards are the perfect pairing of education and fun!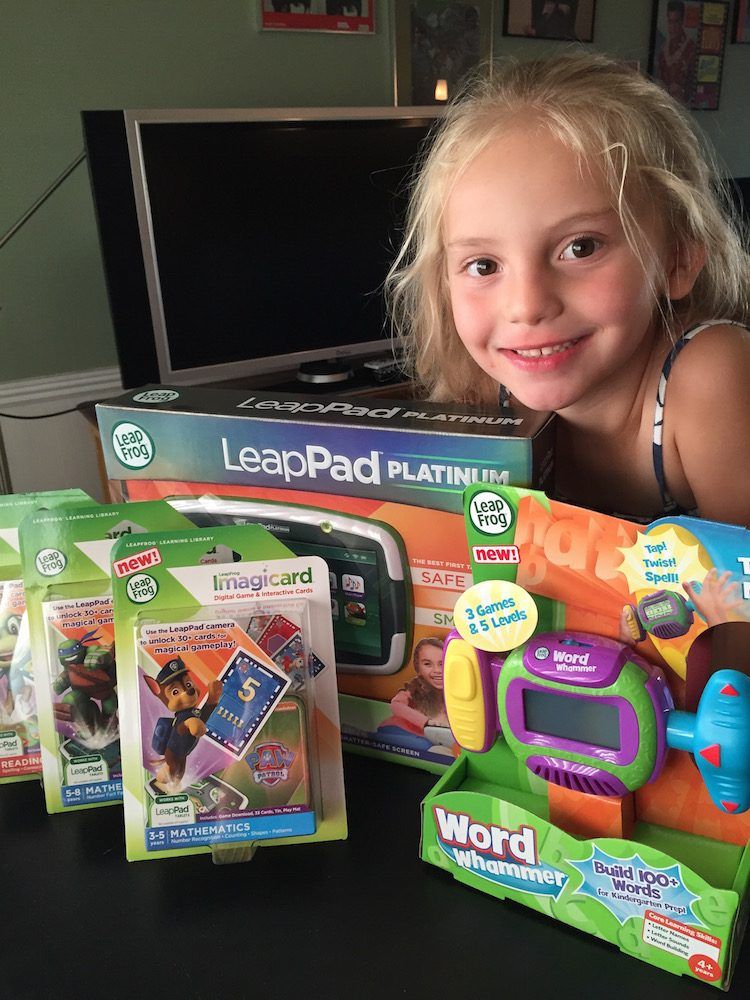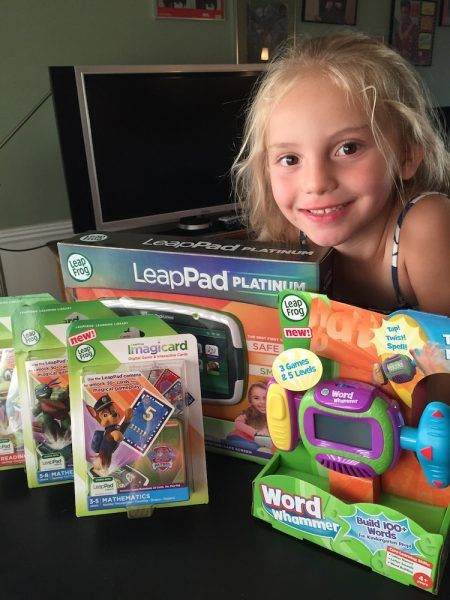 Sami loved playing the Teenage Mutant Ninja Turtles  game the most, as it was her first experience with a "video game" and she got to get all four turtles across to the secret door while solving puzzles!
LEAPPAD PLATINUM FEATURES:
7 inch high-resolution, multi-touch screen.
8GB memory
Access to the LeapFrog learning library with more than 1,000 educational games.
The LeapPad Platinum features Wi-Fi with a kid-safe browser, which allows you to set parental settings for age appropriate content.
Shatter-safe screen and wrap around bumper.
Two cameras and video recorders.
Connect with a friend on peer to peer enabled LeapPads.
Six hours+ of LeapFrog Imagicard digital games and interactive cards.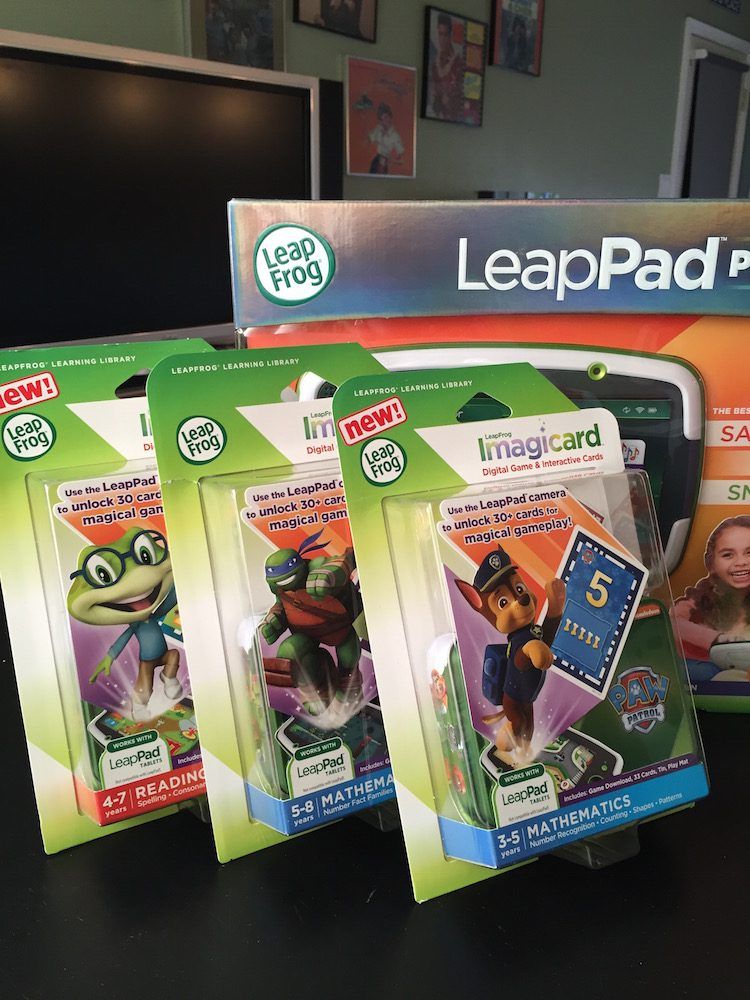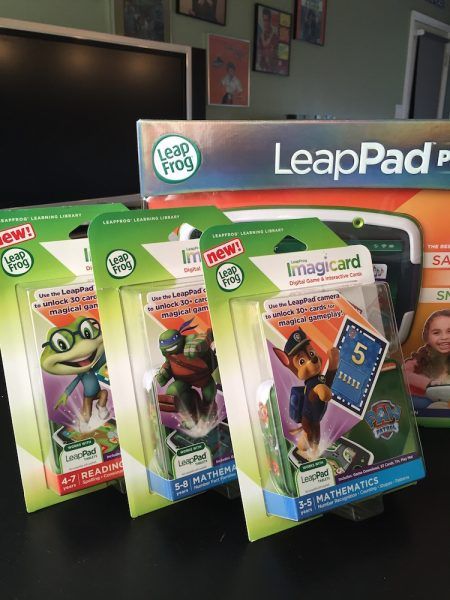 LEAPFROG IMAGICARD SETS:
Imagicard sets bring a new level of gameplay to the LeapPad.  By using the cards, children can interact in and WITH the related games. This makes the learning process even more entertaining.  Kids capture a photo of the cards to bring a character into the game or to unlock the magical gameplay and use the play mat for card sorting and offline learning activities.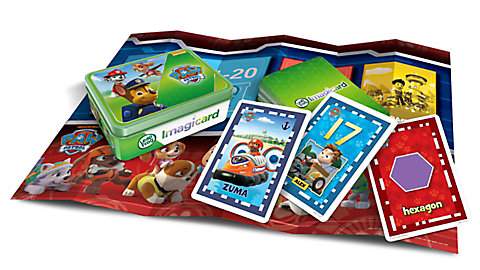 Paw Patrol Imagicard Sets (for ages 3-5)
Explore number sequences
Find the pup with the right tools to complete your mission
Learn shapes and numbers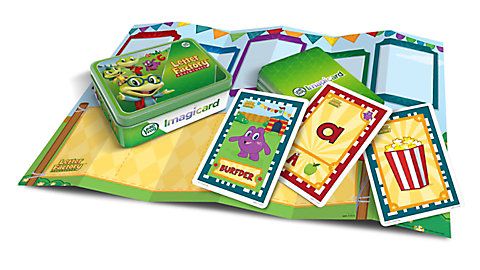 Letter Factory Imagicard Sets (for ages 4-7)
Change letters to create new words
Find lost items
Practice the alphabet
Practice rhyming skills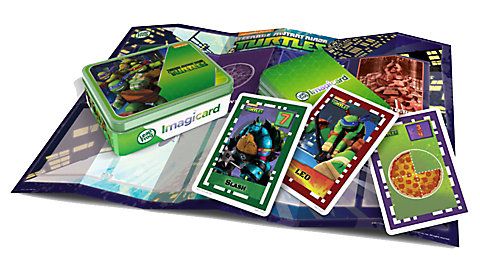 Teenage Mutant Ninja Turtles (for ages 5-8)
Practice multiplication
Learn less than/greater than
Solve equations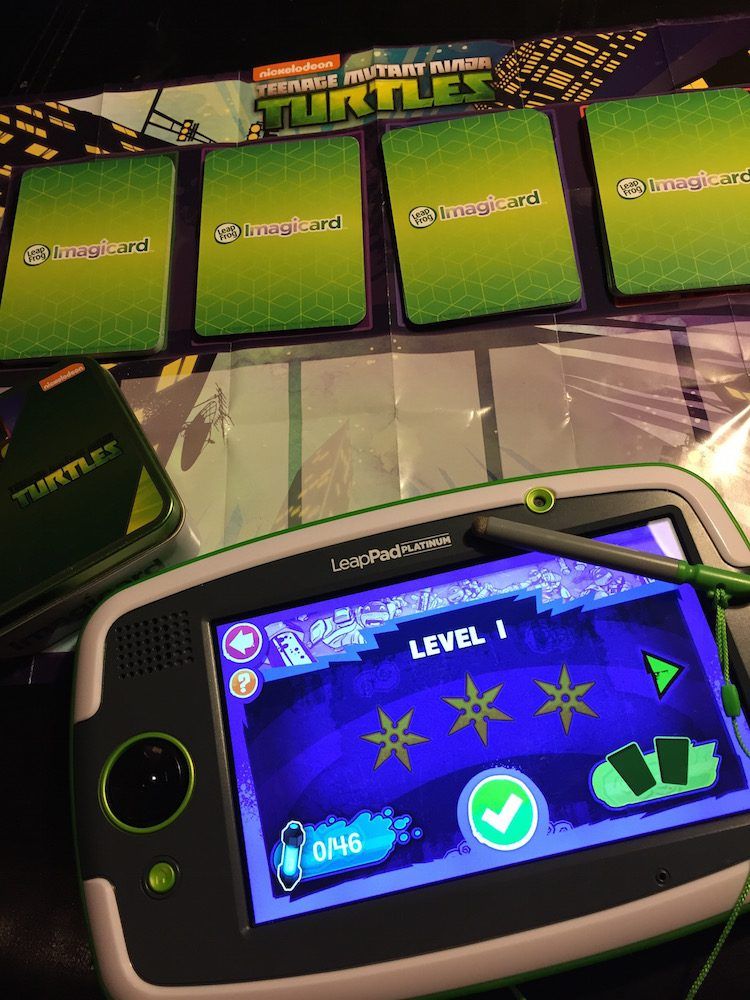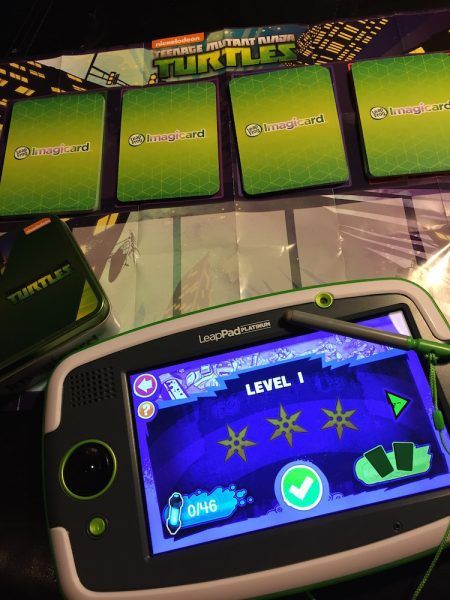 You can purchase game apps right from the LeapPad Platinum, and the parental controls are easy to setup so your kids can't order apps themselves and you can also set up WiFi to access the kid-safe web, set up profiles, limit screen time, and more.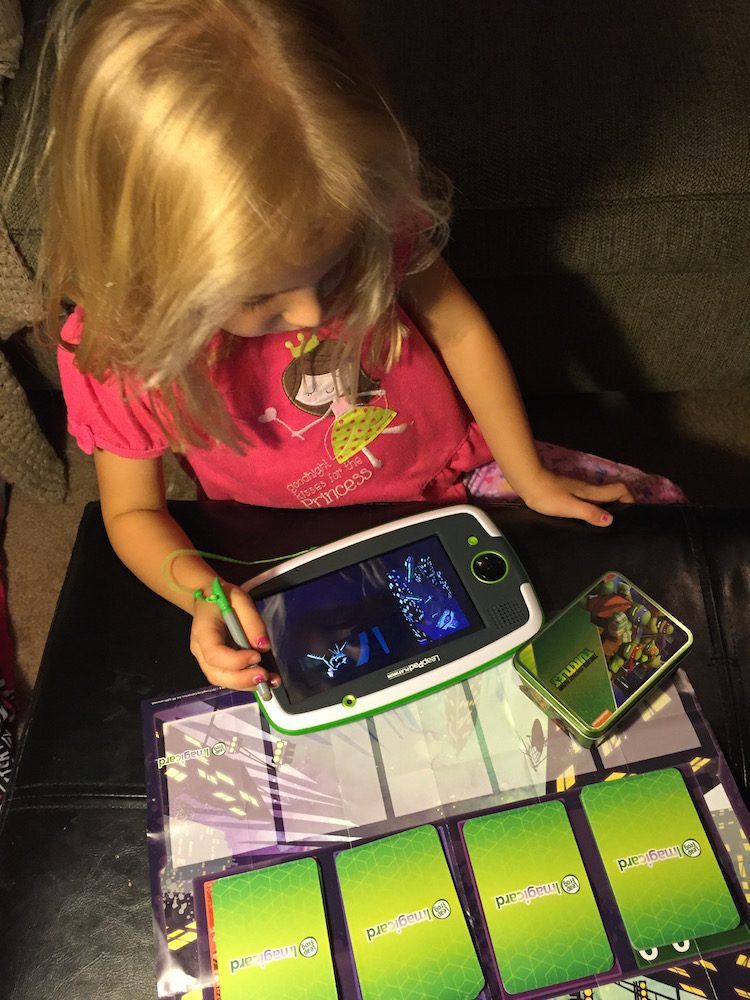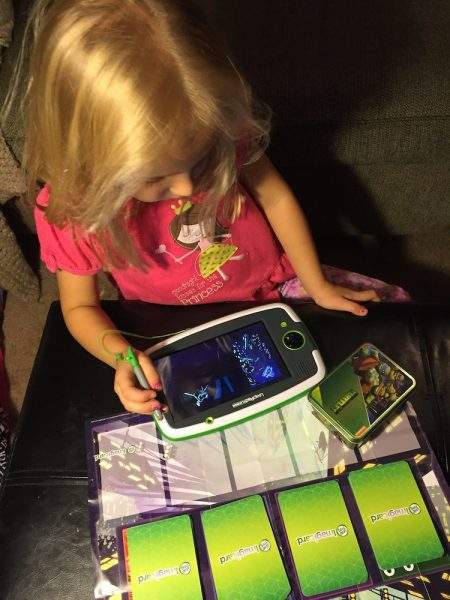 The LeapPad Platinum is made for kids ages 3-9 years old. With its durable construction, 7″ screen, kid-safe web browsing, and access to loads of games, your kids will love learning with their LeapPad Platinum for years to come.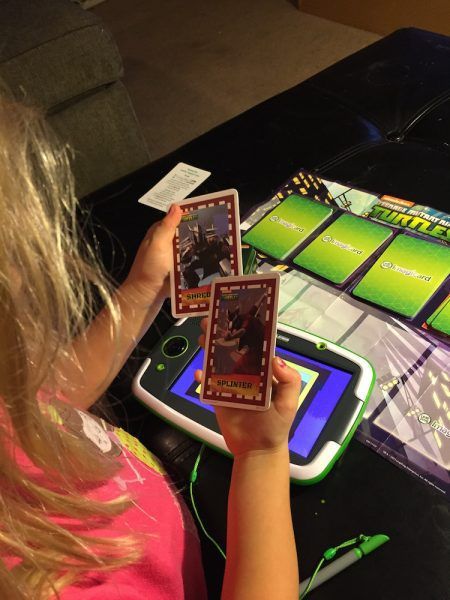 The LeapPad Platinum and Imagicard Sets would be great Holiday presents for kids aged 3-8 and you'll feel great about giving a gift with so much educational fun!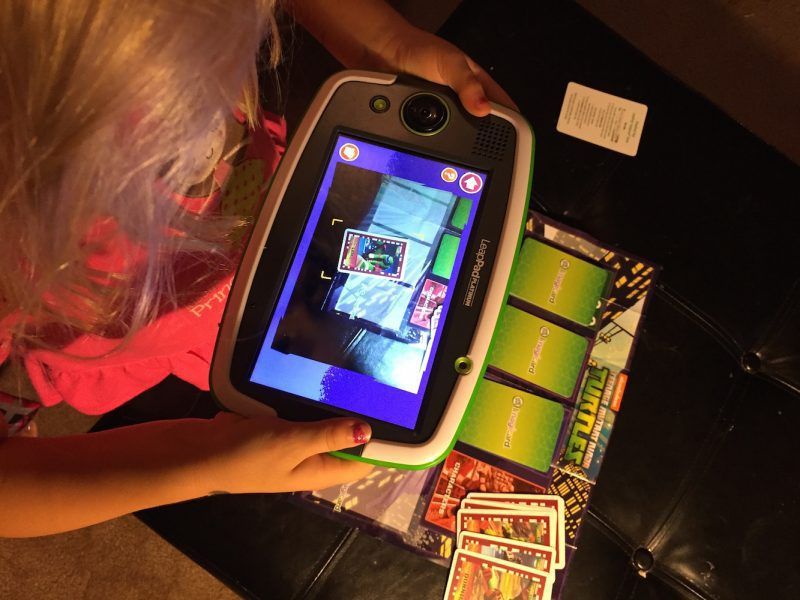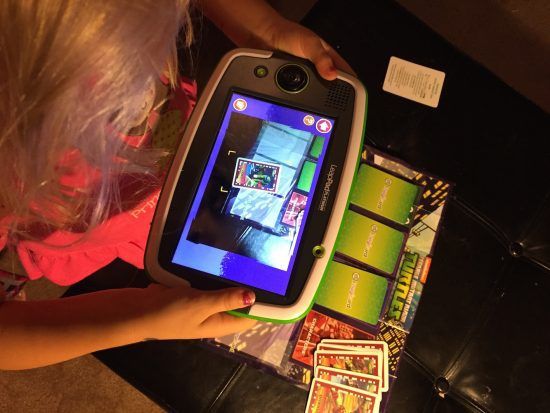 We are having so much fun with our LeapPad Platinum and the Imagicard Sets.  It's such a great learning tool that allows us to play at the same time.  We love it!  The LeapPad Platinum is available where most toys are sold and at retailers like Walmart, Target, and Amazon.