This is a sponsored post by FloraCraft®. All opinions are 100 % on my own.
I've never been much of a Halloween decorator, but when I got an early peek at the FloraCraft 2015 Halloween E-book, so many foam halloween decor ideas flooded into my brain!  With just a few materials, I had darling (or should I say, spooky) Halloween Decor ready to go!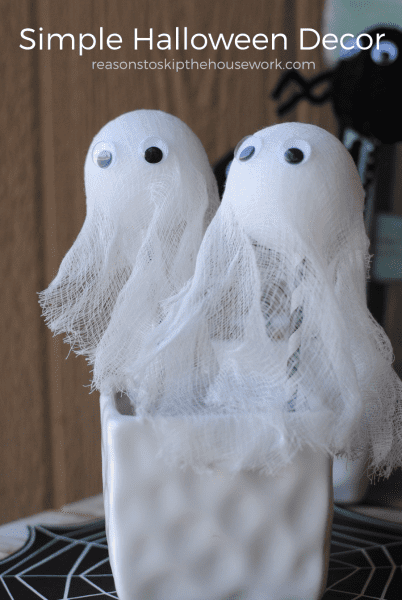 I loved the foam lighted garland and it inspired me to create a tabletop version!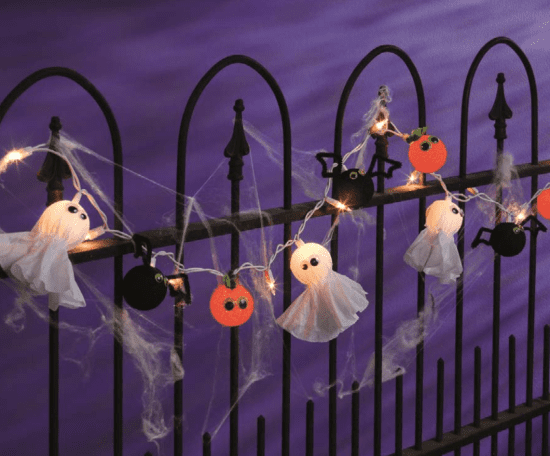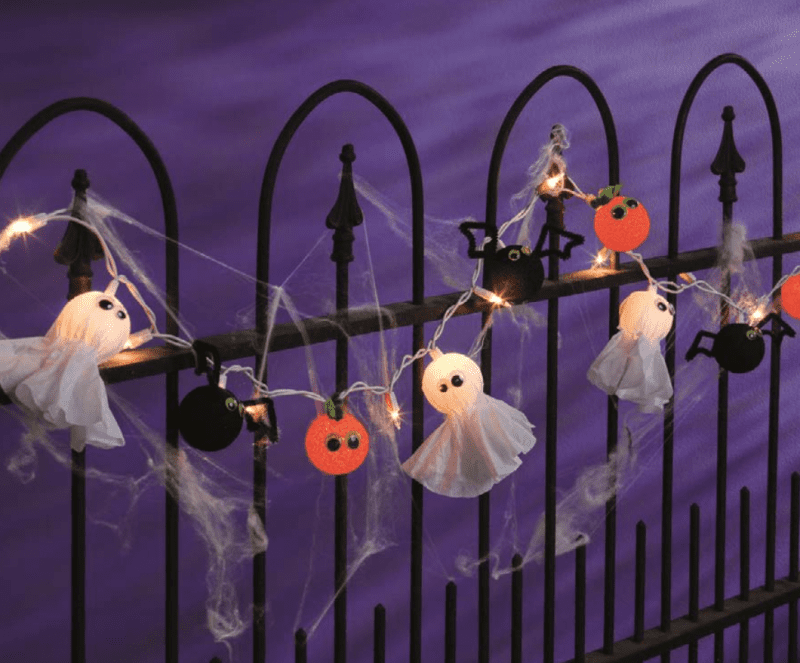 To make Foam Halloween Decor easily, you'll need foam balls which come in a variety of sizes.  I used the 2 1/2″ balls for my Halloween Spider, Bat, and Ghosts.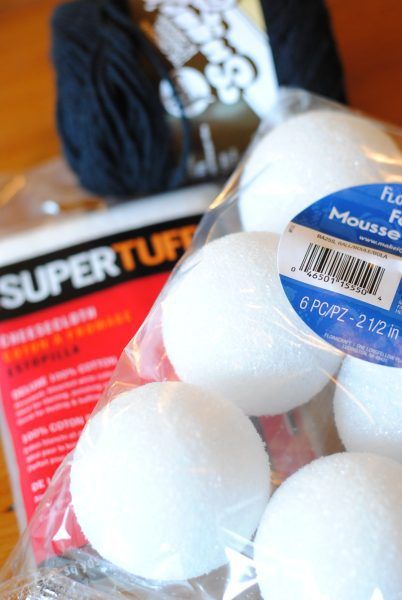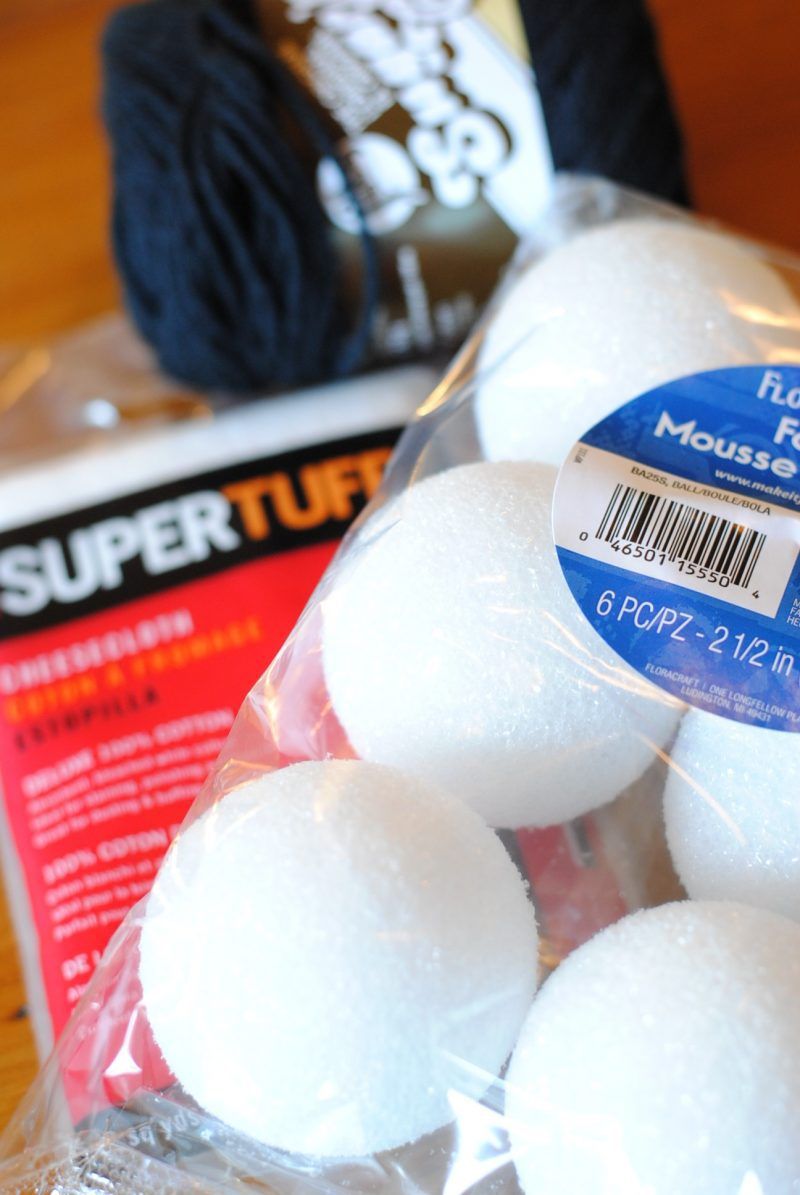 All of the decor uses lollipop sticks, paper straws and googly eyes – and each character uses different materials.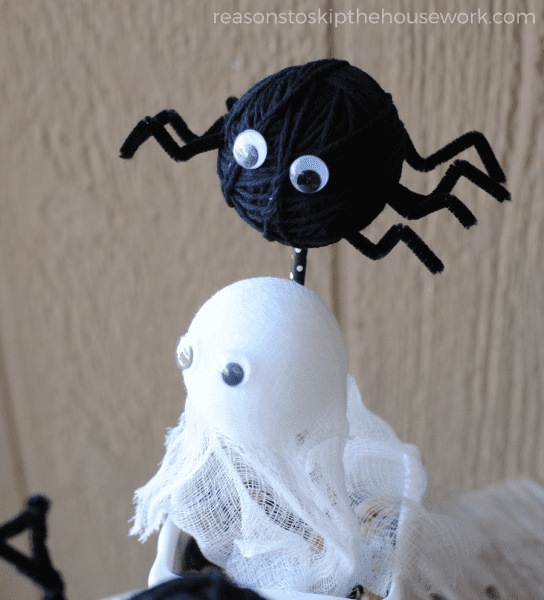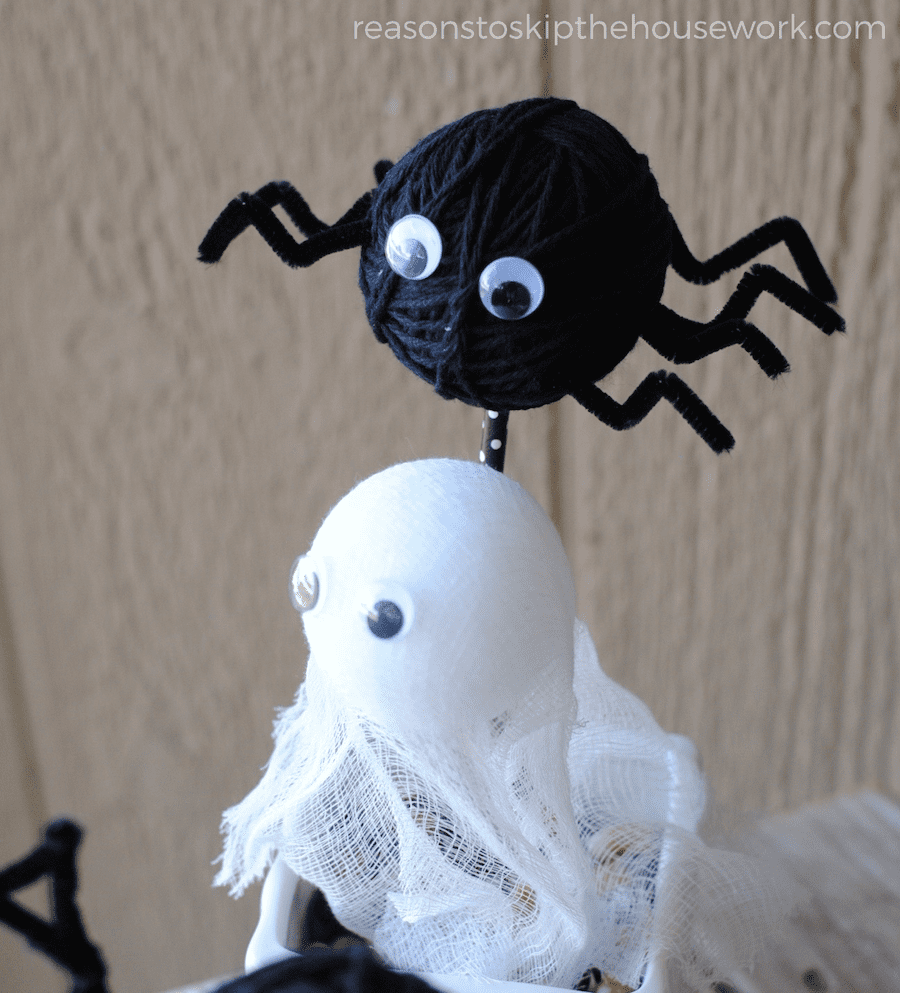 To make the ghosts, you'll need: foam balls and cheesecloth
To make the spider and bat you'll need: black yarn, foam balls and black pipe cleaners
I wrapped the foam balls with black yarn and used hot glue to stick on the eyes.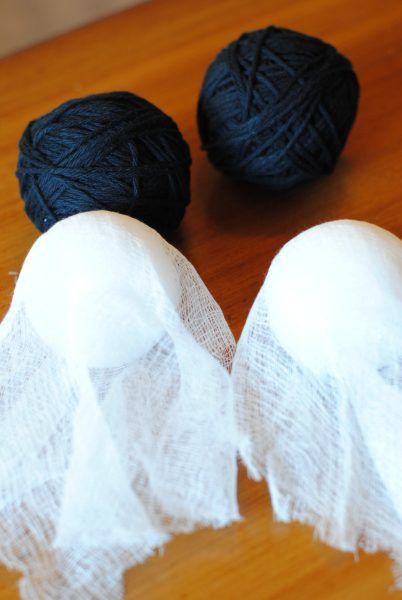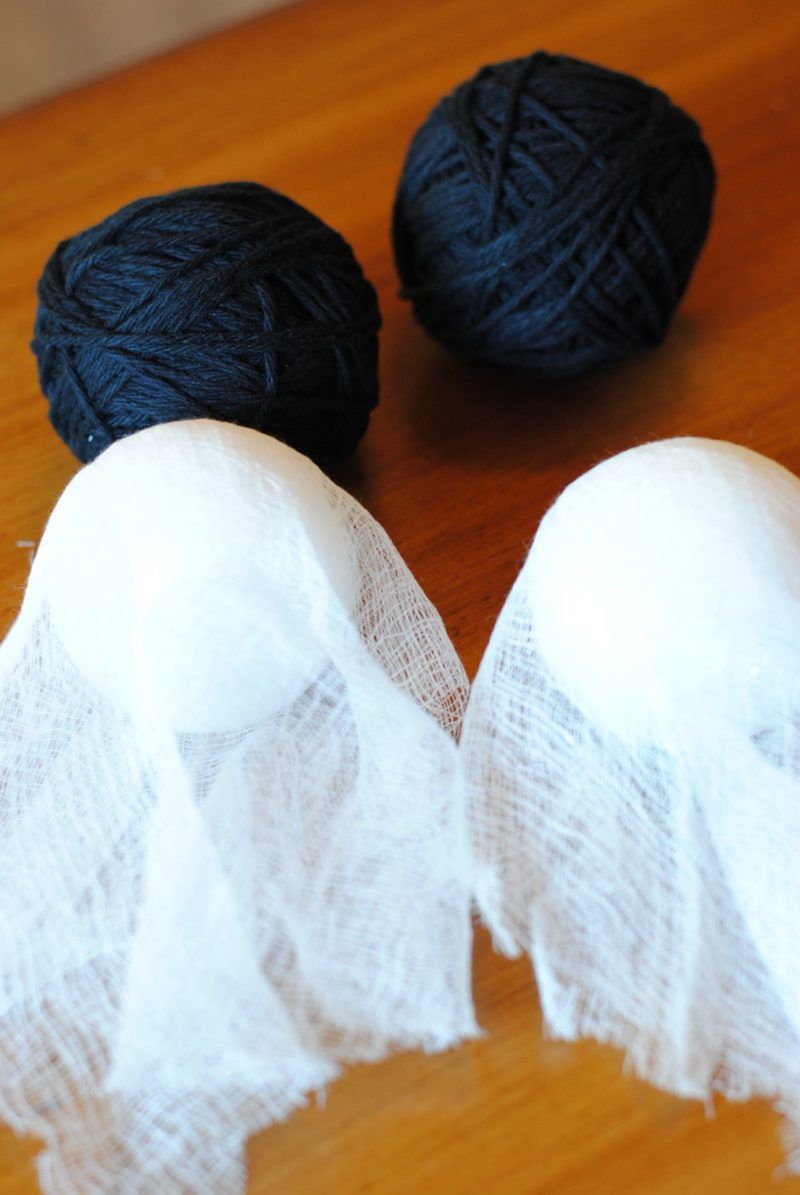 Then, I used my incredible pipe cleaner folding skills and created legs for the spider and wings for the bat and just stuck them into the foam – super easy!
The ghosts were even easier than that!  I cut a piece of cheesecloth, draped it over the foam ball, and glued on googly eyes.  Piece.of.cake!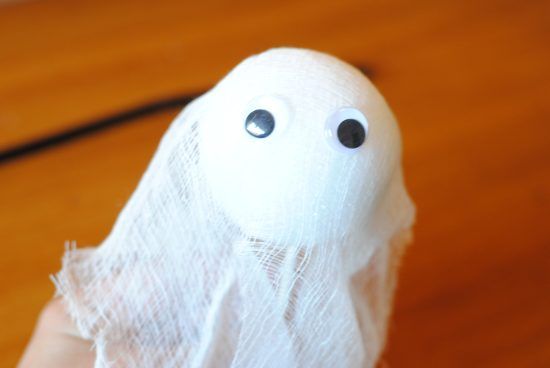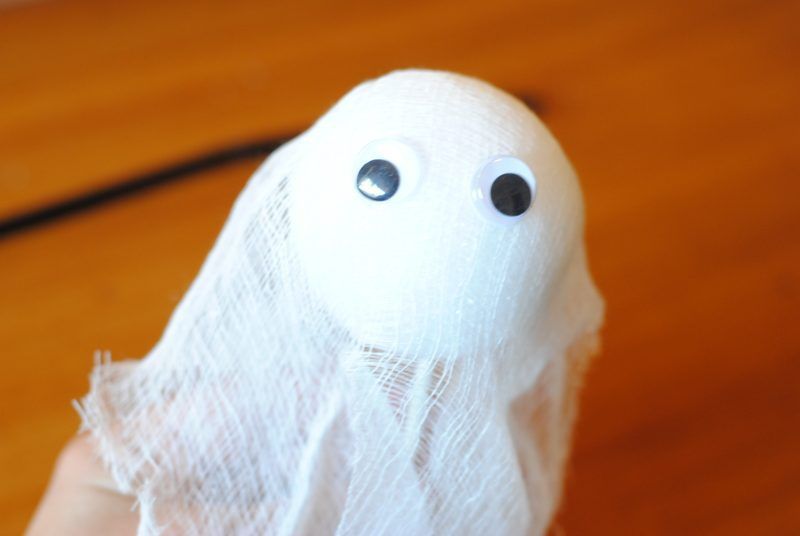 To stand them up in a display jar, I pushed a lollipop stick into the foam ball and then stuck that into a paper straw – giving it extra length.  I filled the jar with candy corn for the perfect Fall Decor!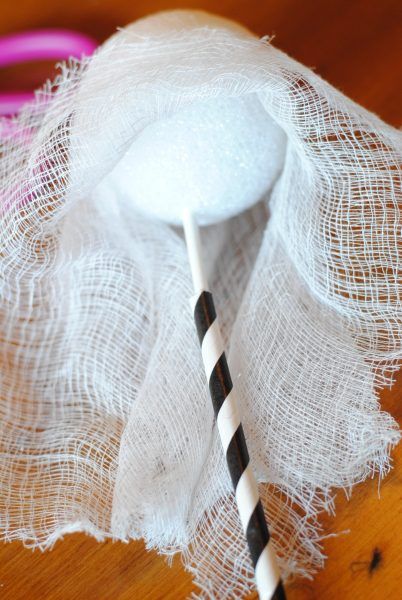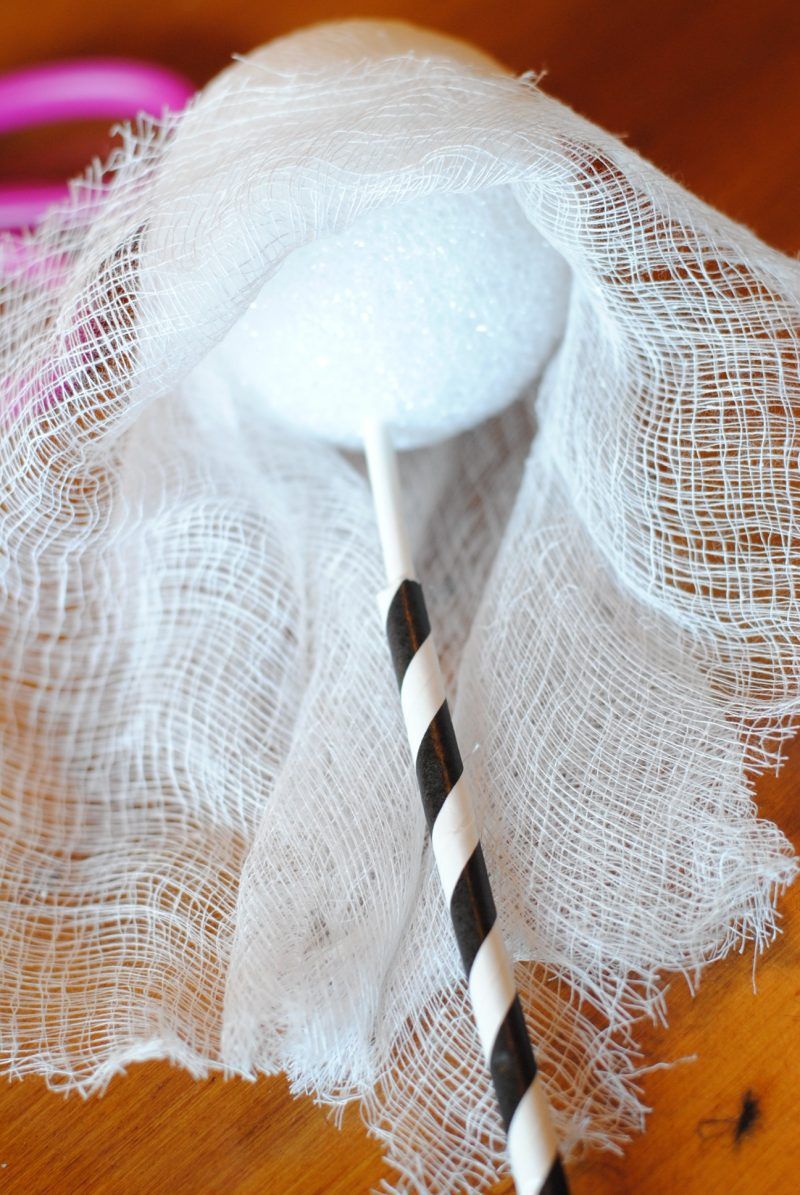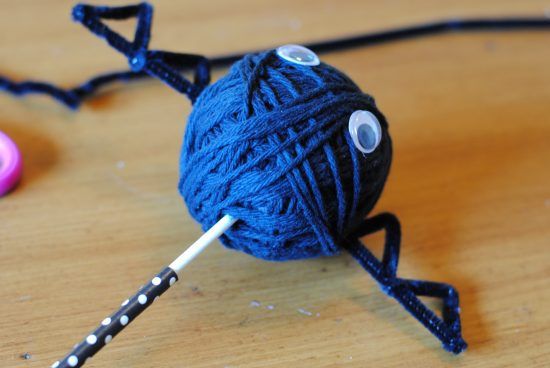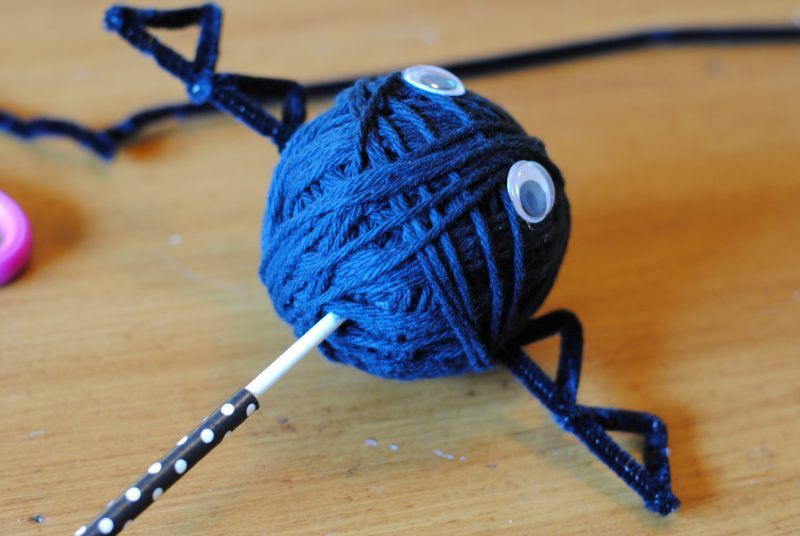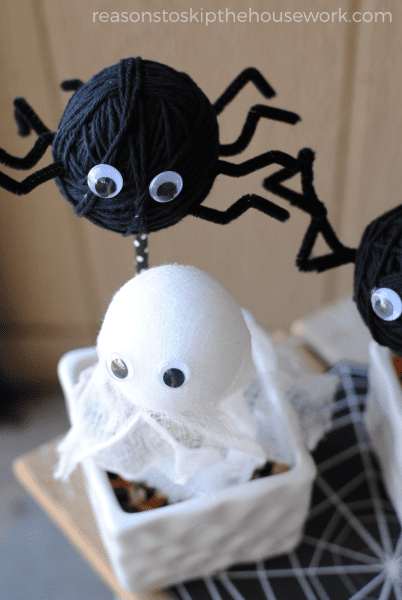 There are so many fabulous foam creations you can use as your base – FloraCraft makes it easy to decorate for Halloween with their 2015 E-Book.  You can download the book FREE below!!