Jello Frosted Cookies are the perfect way to end summer with a flavor blast!

I live in Phoenix, and it's beyond hot here right now.  Keeping my daughter occupied during the summer is always a challenge since the only thing we can do outside in the summer is swim and although that's wonderful, we can't do it all day long!
We love to bake together, and although I'm not a good baker, we have so much fun decorating cookies together and these Jello Frosted Cookies were our latest adventure that were so much fun!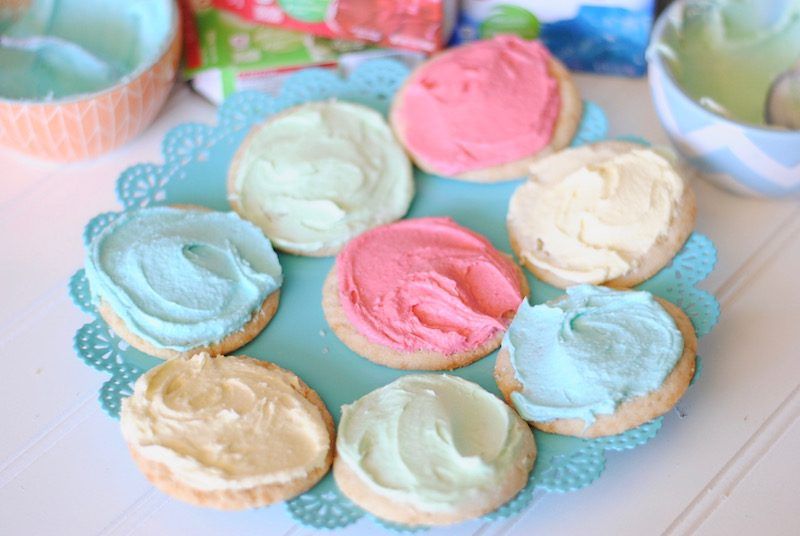 Jello Frosted Cookies
12 Sugar Cookies (You can use slice-n-bake sugar cookies or store bought, or make your own sugar cookies if you're a better baker than I am!) 
1 Tub Vanilla Frosting
1 box flavored Jello (NOT sugar free, 3oz. box)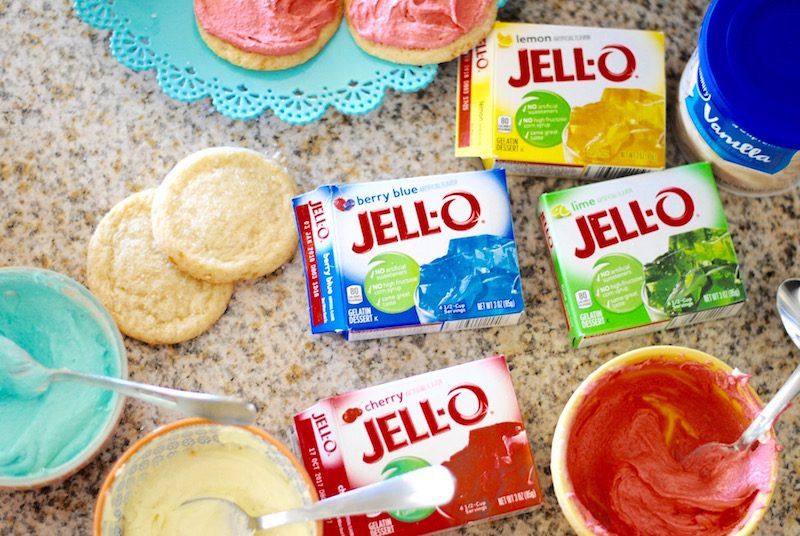 Scoop frosting into a medium bowl.  (I used 4 colors and just flavored 1/4 of the frosting at a time)  Scoop 1TB powdered Jello into frosting and mix.  Spread onto cookies.  Top with sprinkles or marshmallows or crystals of sugar.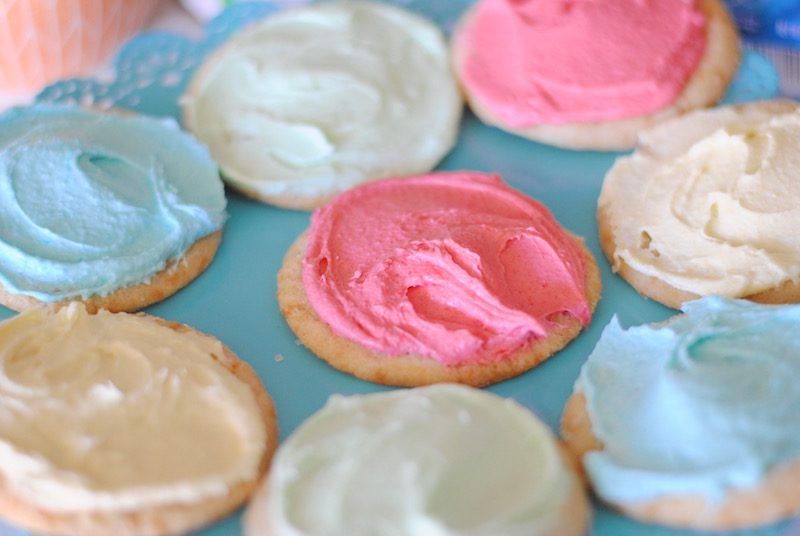 The frosting on these cookies is so flavorful and the kids will love them!  The Jello does make the frosting a tad gritty but the kids still love them and let me tell you, the flavor makes up for it!  I could eat more than one Cherry Frosted Cookie in a sitting.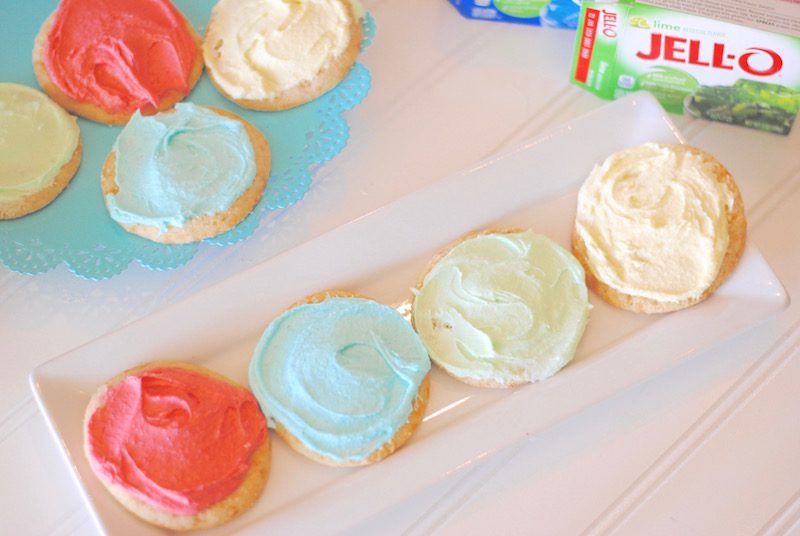 Making your own buttercream would help alleviate the grittiness, so if you have a bit more time, you'll want to try this recipe from Happier Than A Pig In Mud.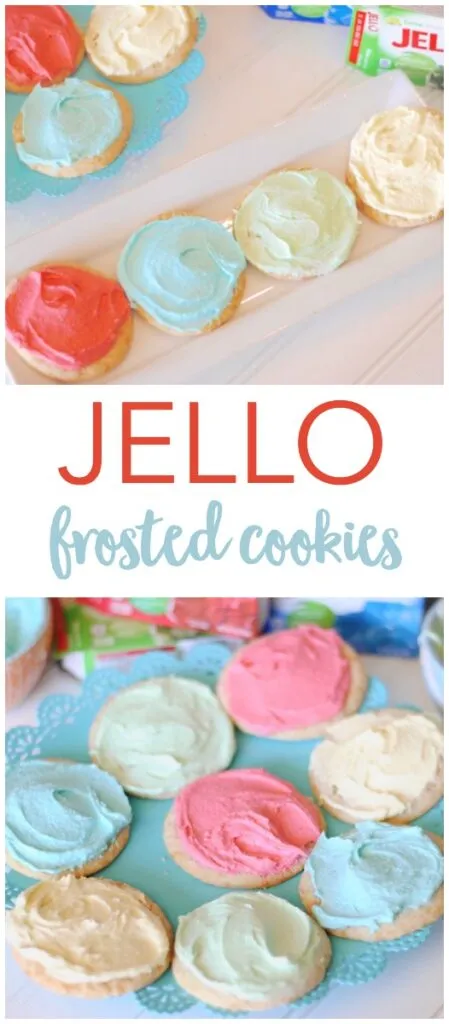 Either way, the Jello Frosted Cookies are a fun summer activity and even more fun to eat!  Everyone can decorate their own cookies in their own ways!  Which flavor of Jello Frosted Cookies would you love the most?  Lemon, Lime, Cherry, or Berry Blue Blast?
If you love these cookies, you might also love: