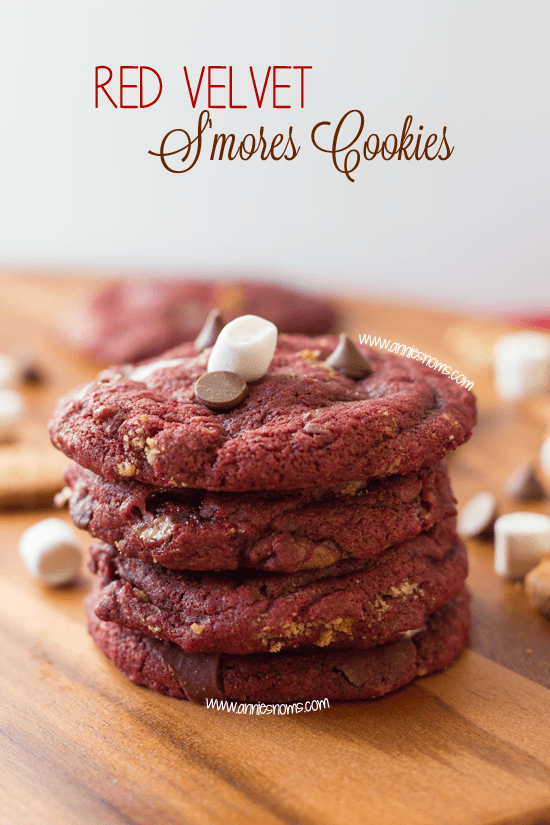 Happy February everyone, Annie here!
Well, I don't know if it's just me, but January seemed to absolutely fly by!!??
It's a scary time for me, I'm in my final semester at Uni – 14 weeks and I'm finished with education forever!!! At the moment, I'm feeling so lost and like I'm going round in circles, but I'm hoping things become clearer in the next few weeks and I can just get on with stuff! Oddly, I don't feel stressed though, I think I'm just trying to look forward to getting out of there and getting a job!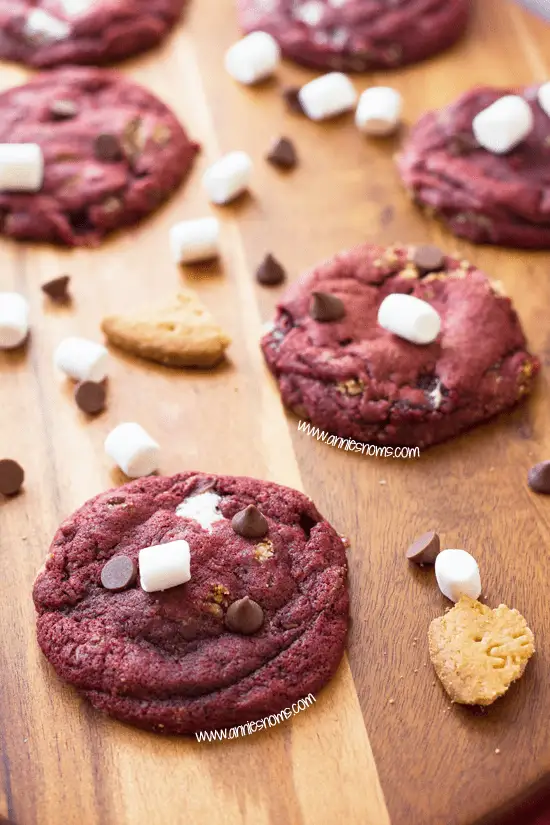 Anyways, Valentine's day is just a couple of weeks away, so I thought I'd combine Red Velvet with S'mores…. Yeah, they're pretty awesome. I used my Perfect Cookie dough and then changed it up to make them Red Velvet, then I added tonnes of chocolate, marshmallows and biscuits! I want you to get a bit of filling in every bite!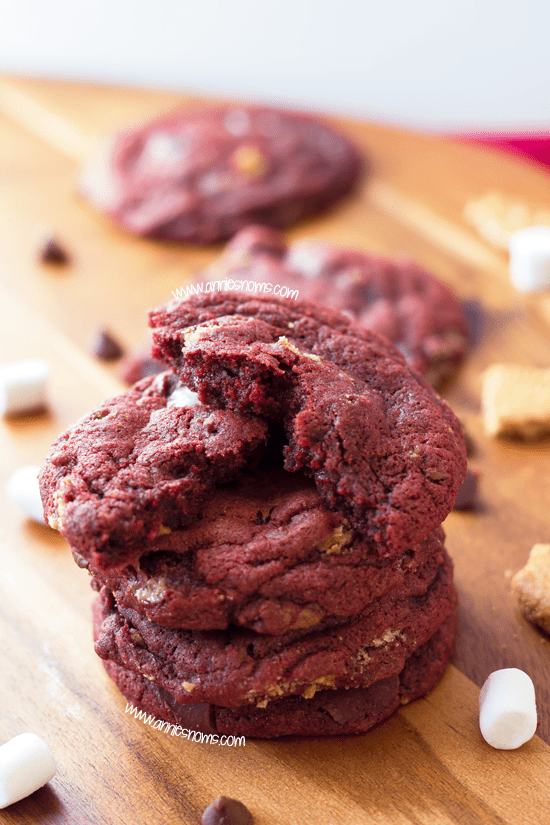 You get chunks of chocolate and gooey marshmallow all finished off with graham crackers in one bite! And they're pretty 🙂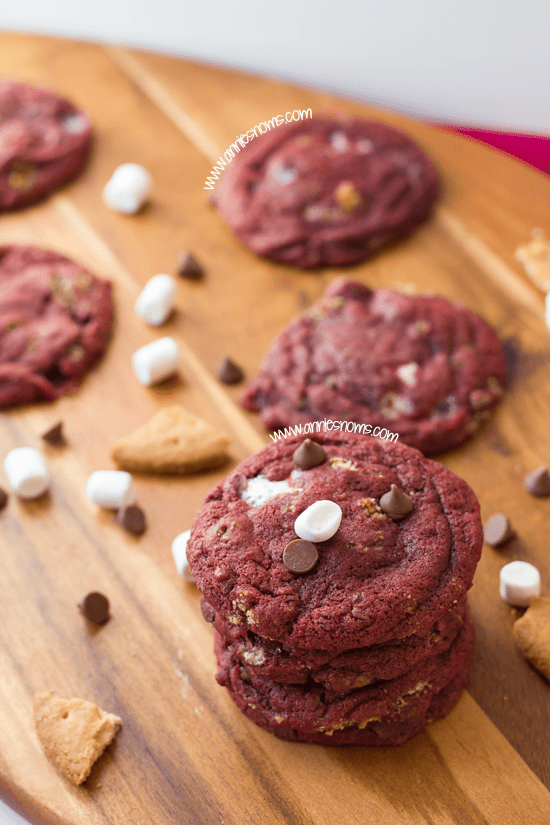 I have to admit, until last year I'd never had Red Velvet and really didn't "get it" – then I made some cupcakes. And I was converted. I just love how it's not quite chocolate and not quite vanilla…. delicious!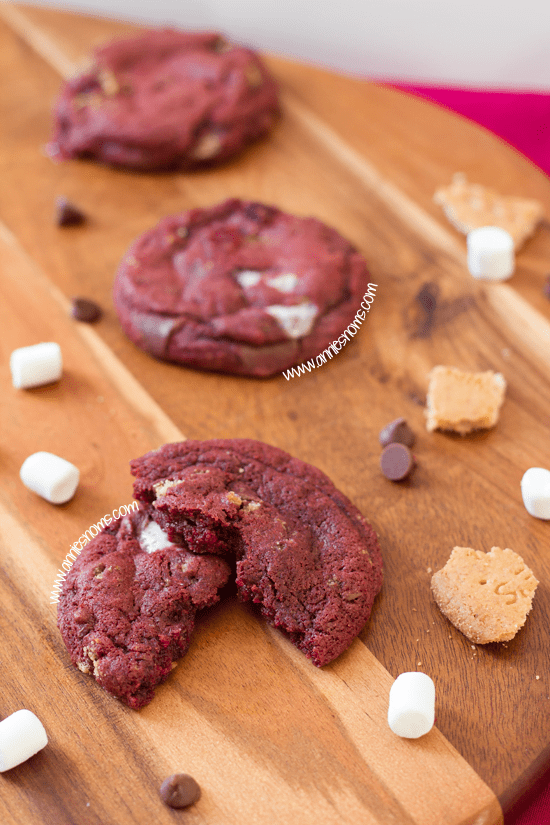 So, have one (or ten) of these and think of my poor boyfriend, sat in front of the TV whilst I run around the house like a headless chicken trying to compile some sort of coherent project on Valentine's night. No romantic meals for us this year 🙁
[amd-zlrecipe-recipe:14]